One of the most magical aspects of this time of year is taking in the changing scenery and atmosphere as the daylight draws in, particularly so from the comfort of an orangery or conservatory, which provide a spectacular location to take in autumn evenings.
The typical features of these types of extension, which include generous proportions of window and roof glazing, can help ensure the best possible views of the surrounding environment.
Furthermore, stargazing at night can be done from the comfort of your home via an orangery with a roof lantern.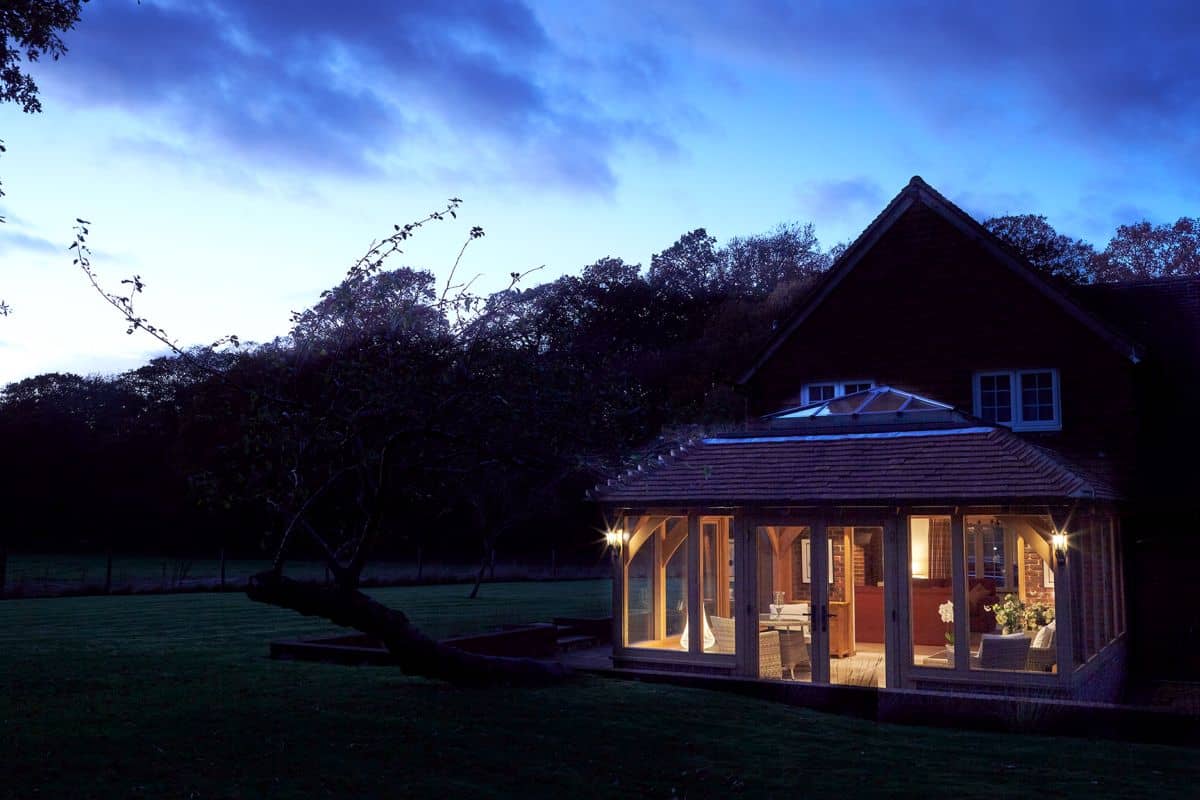 With the change of season, we tend to start thinking more about our homes and how we can adapt our lifestyles for the months ahead. If you're starting to plan more time at home alongside the shortening days, here is some autumnal evening inspiration.
Kitchen Orangery Evenings
This large kitchen orangery extension below completely transformed this West Midlands home, significantly adding to the overall footprint of the property.
Feature lighting in the garden helps create a cosy glow when looking towards this orangery, whilst not diminishing the evocative scenery that twilight can illuminate.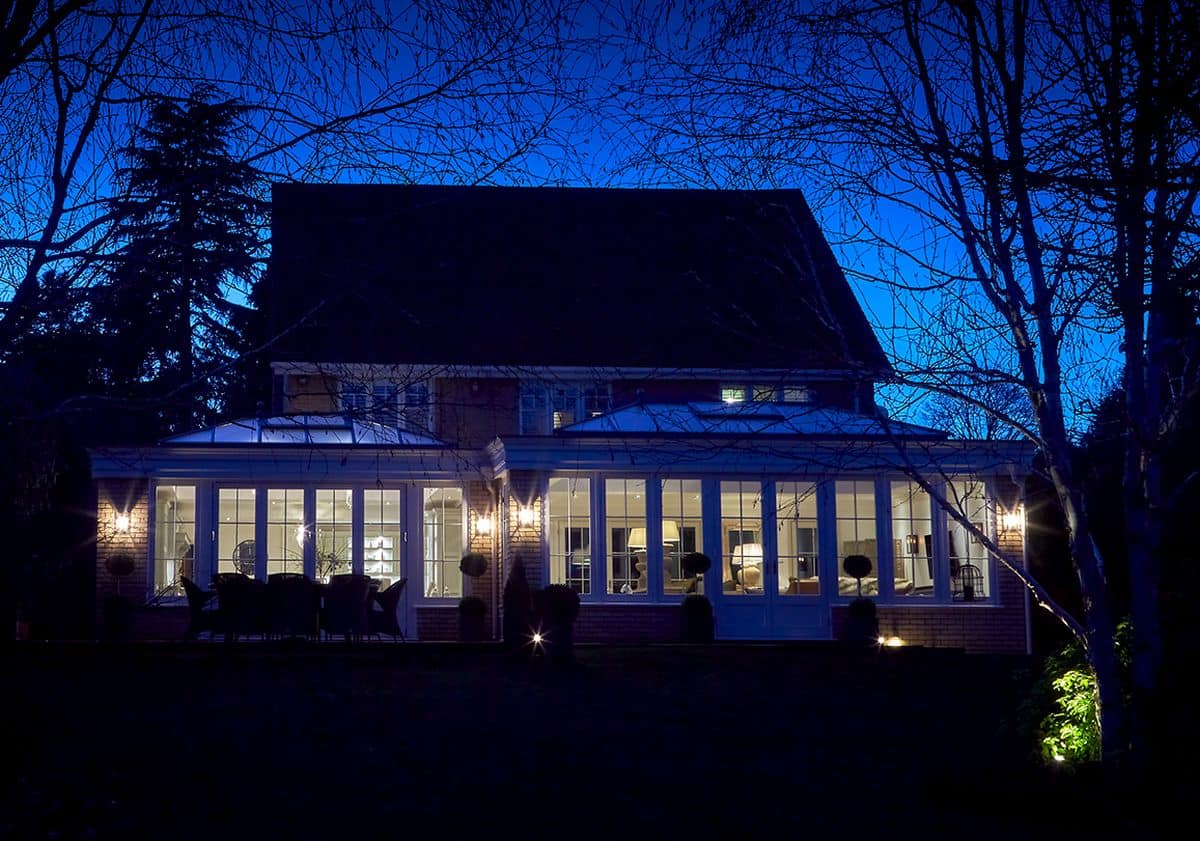 Conservatory Nights
A conservatory is usually defined by having a fully glazed roof, as shown in this bespoke design below.
Creating an 'outdoor room,' this space can be enjoyed whatever the time of year but is particularly enchanting during the onset of evenings when lights and candles add to the ambience.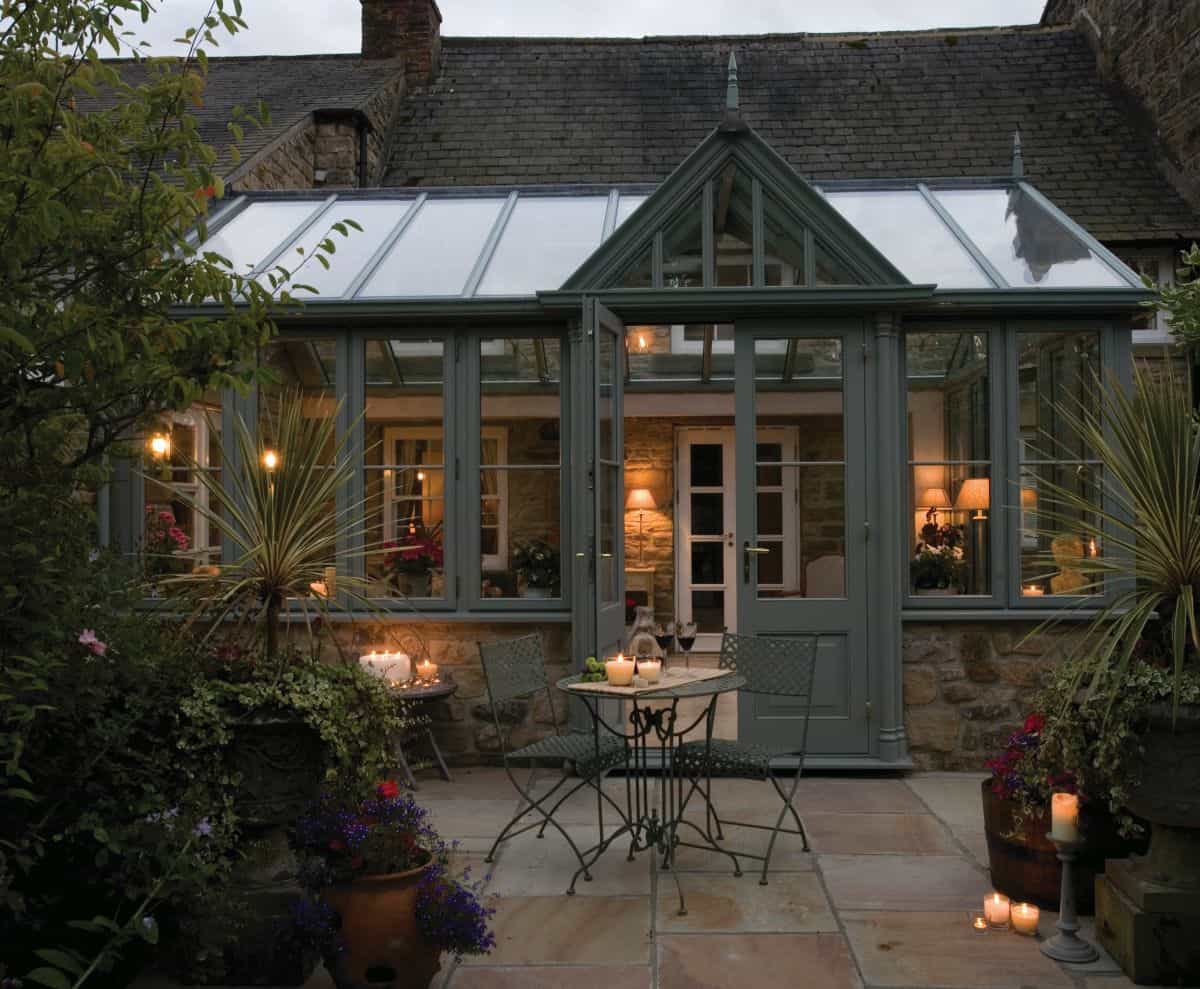 Orangery Living Room
This bespoke orangery is another successful example of how these luxurious extensions can literally change a homeowner's lifestyle.
In this case, the orangery has become a home office by day, for this busy farm owner, whilst retaining its comfort as a living room for evenings, in particular.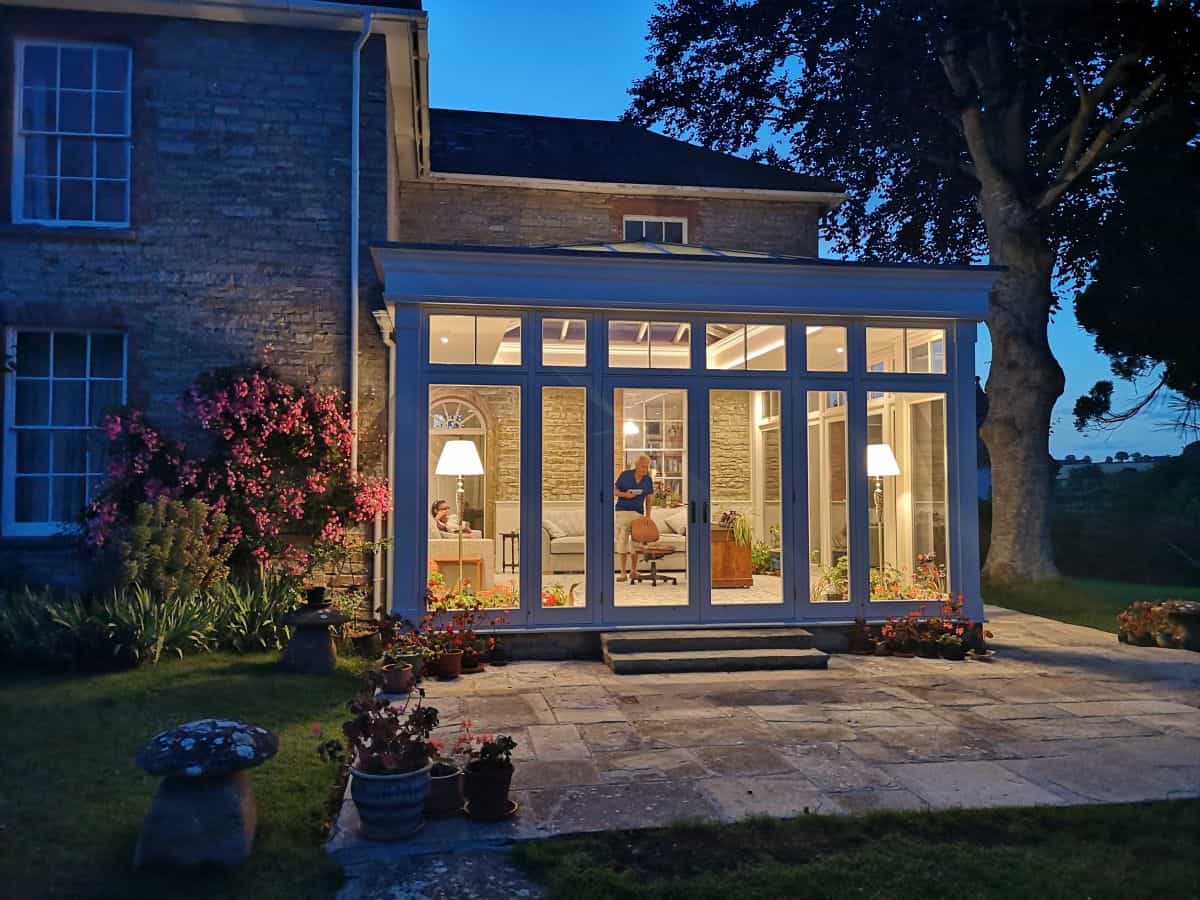 Graceful Garden Room
This gorgeous garden room in Wales was designed and built some 15 years ago now but underlines how classic design has a timeless appeal.
Shown below, the distinctive architecture of this garden room, with a tiled roof, is enhanced by the glazed gables above each set of French doors on each of the three elevations.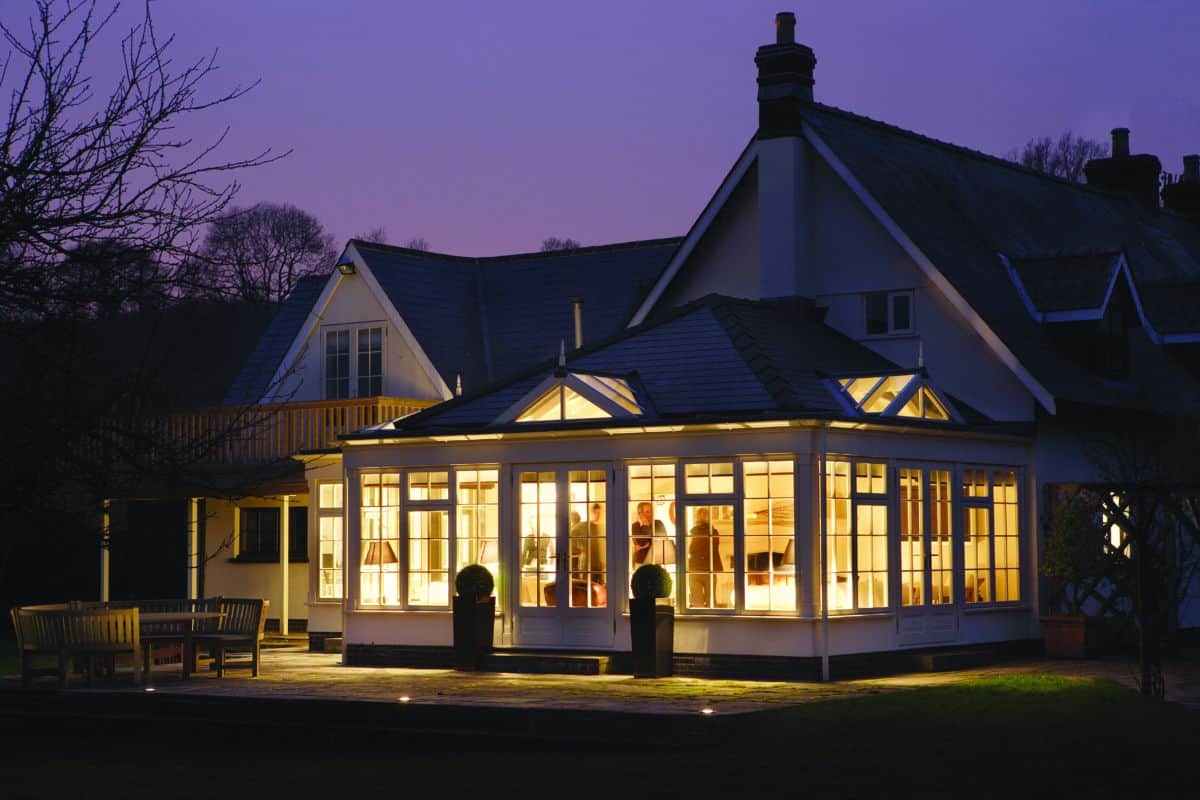 Orangery Restaurant Extension
Proving that the versatility of modern orangeries can just easily be adapted to commercial applications, as they can residential, here is a good example of an orangery restaurant extension.
As the day heads into night, the dining experience in an orangery restaurant really comes into its own.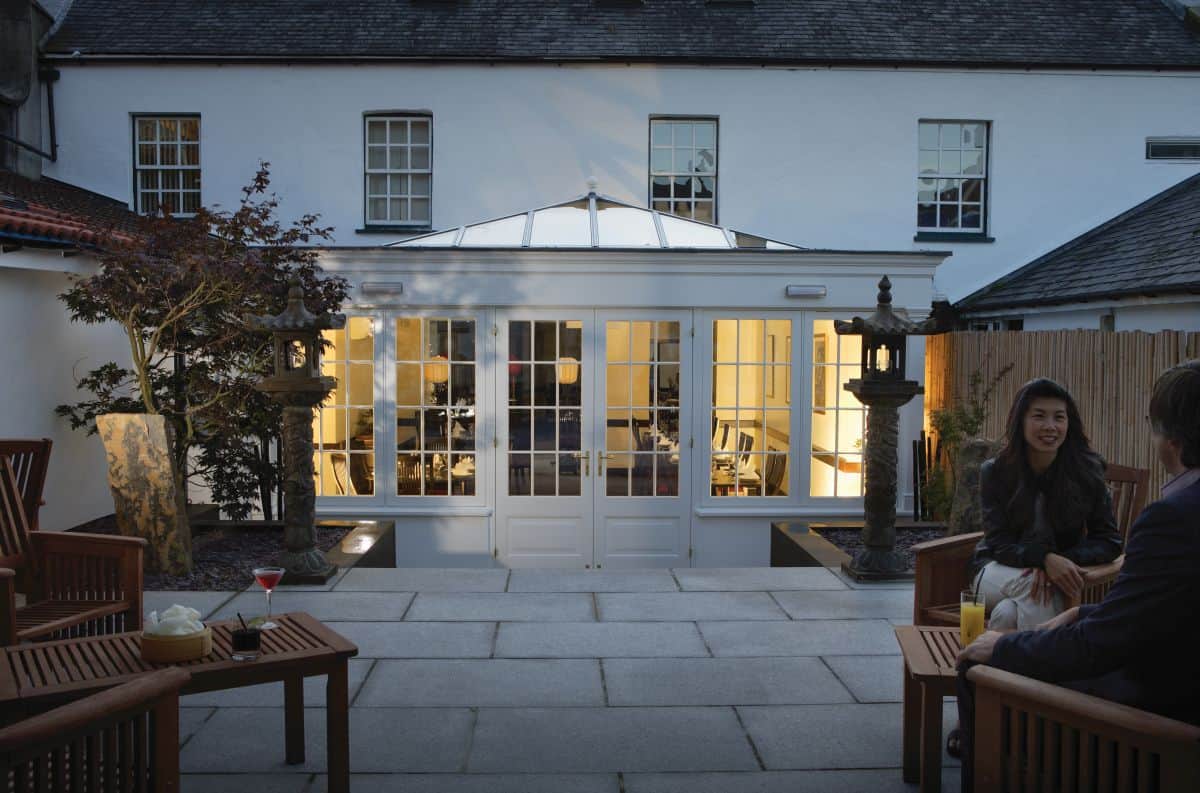 Whatever the particular location or setting, that's just a flavour of some autumnal orangery and garden room evening inspiration.
If you want to find out more about how these designs can transform your home, whatever the time of year, start by requesting our inspirational brochure below.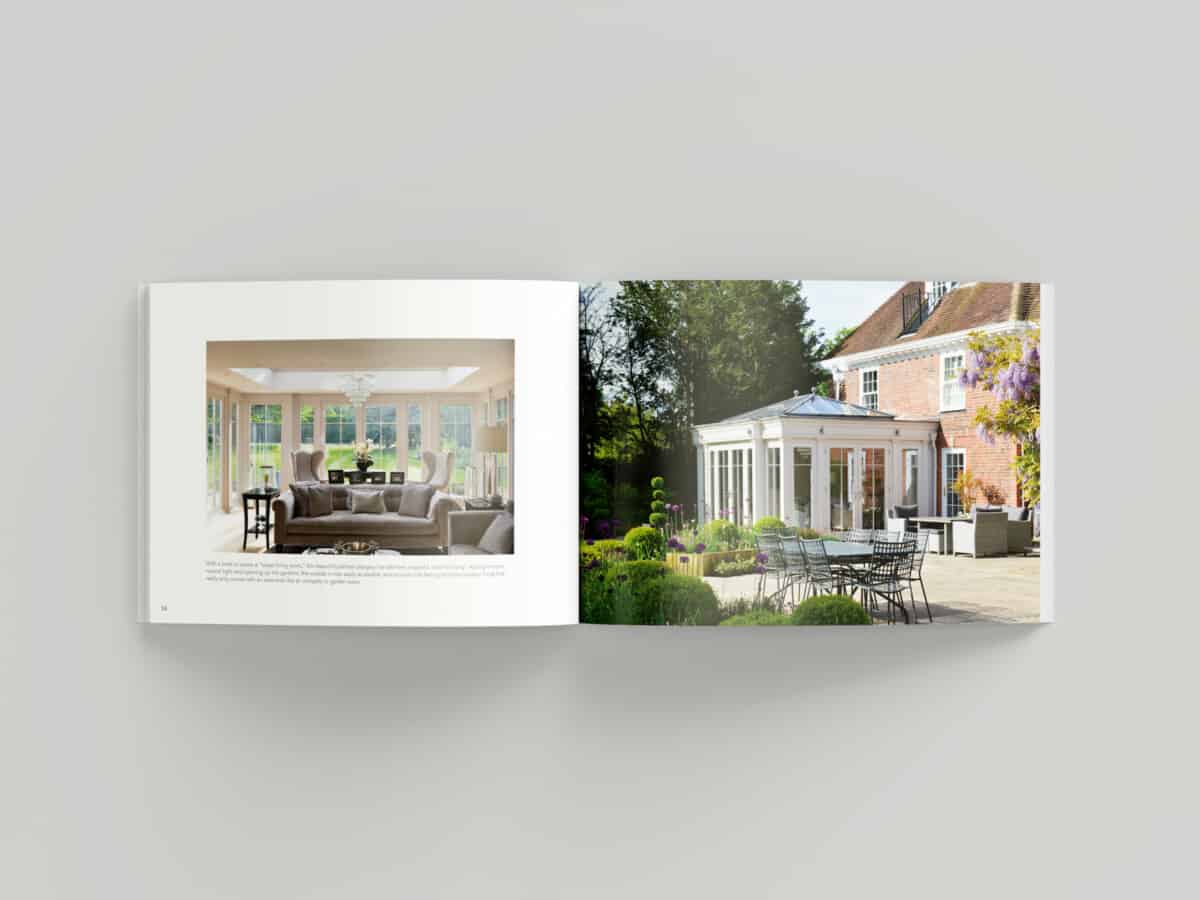 Request Our Latest Brochure
Full of inspirational designs to captivate your imagination.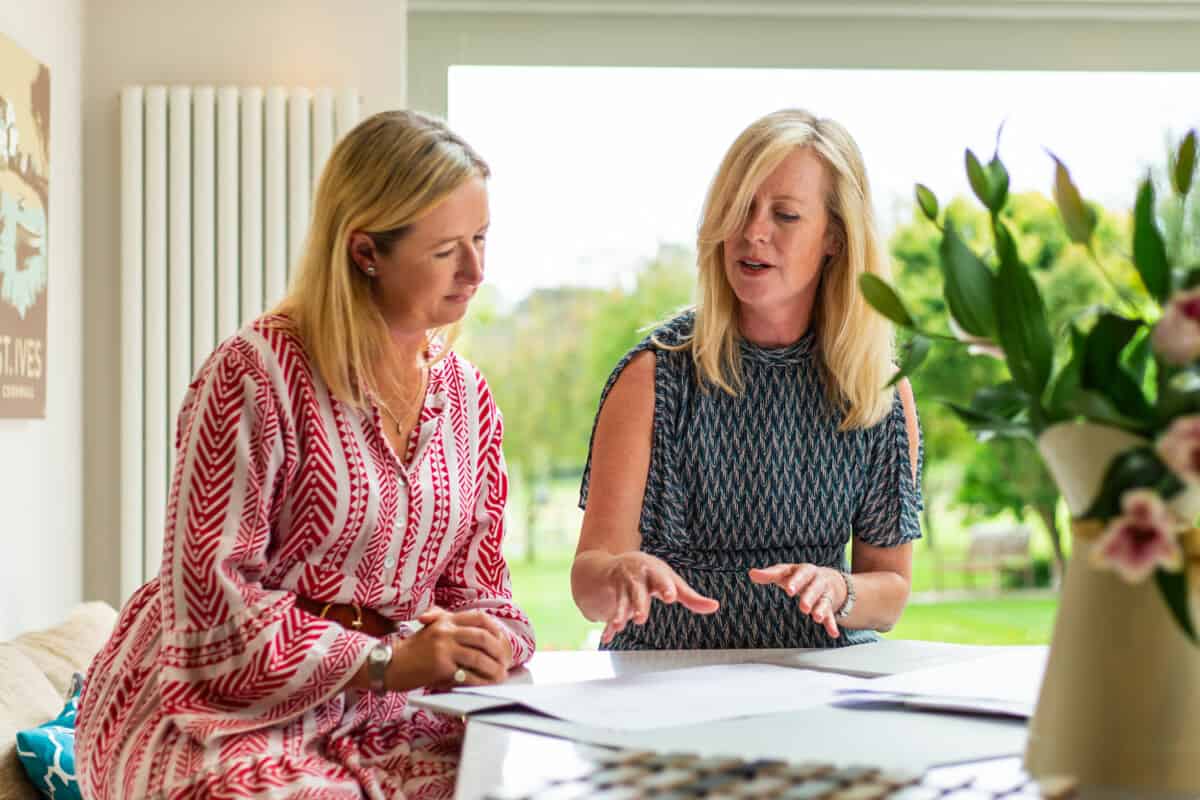 Book a Design Consultation
Our team of expert designers look forward to inspiring you.