Our timber framed garden rooms are designed around your home and your lifestyle. Manufactured from the finest quality materials, our award-winning designs have helped shape the direction and create the market for this highly flexible style of building extension.
wooden Garden Rooms
A garden room extension can be seen as quite a wide-ranging term and, as a result, we are often asked what is the difference between this type of extension and an orangery or conservatory. Generally speaking the relative differences relate to roof structure, with a garden room having a traditional solid roof that is usually tiled (this article goes into more detail). Whilst there might be changes in design features, the common characteristic of every David Salisbury timber framed extension is that they are designed for year round enjoyment.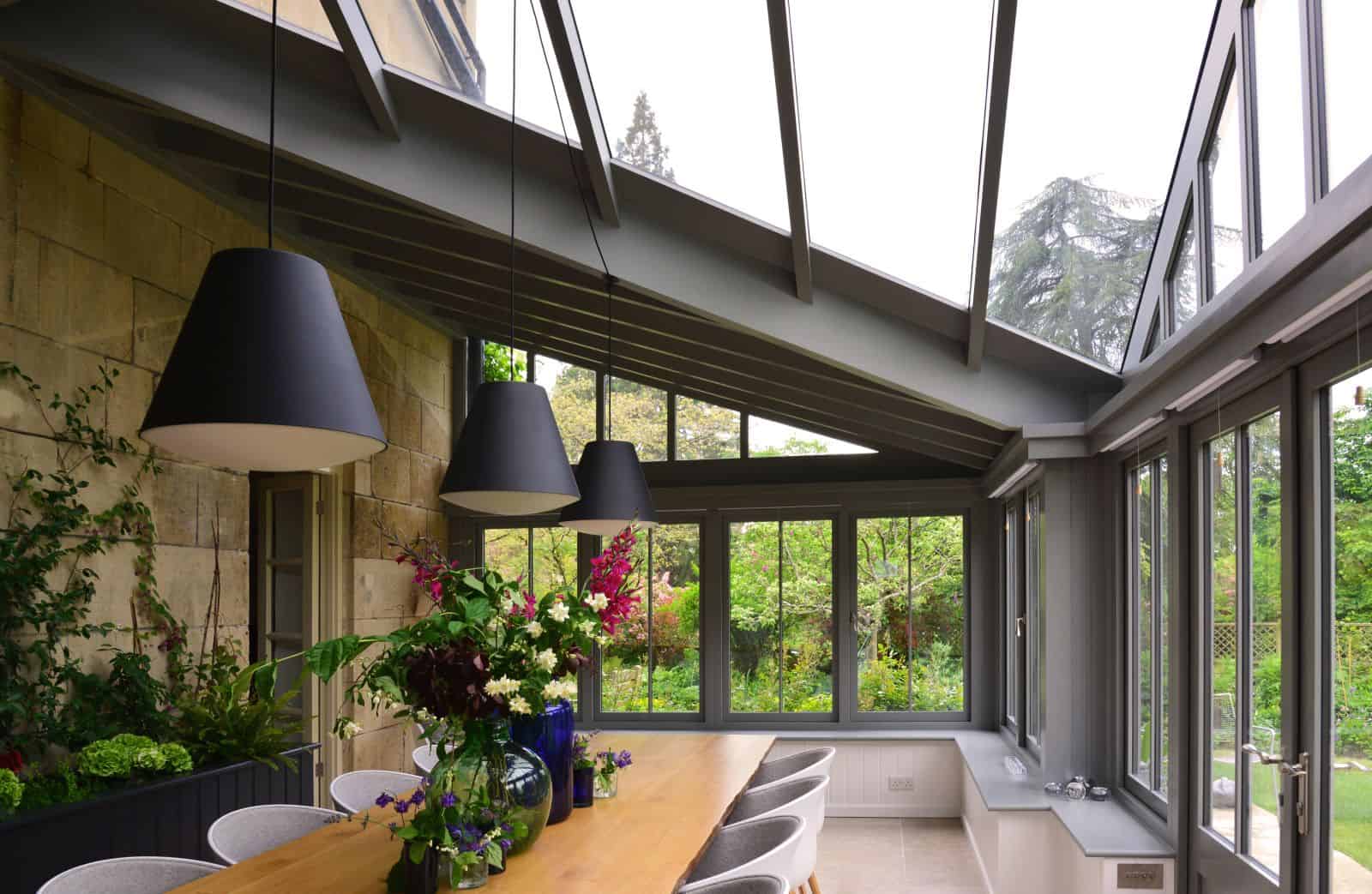 Garden Rooms bring The outside in
One of the primary functions of a garden room is to link house and garden. Creating a link between indoors and the outside means you get to enjoy your garden whatever the season. With its typically higher roof line and generous glazing, a garden room brings in lavish amounts of light whilst providing great views of your garden and surrounding area. When the weather allows it, open up the windows and doors and create that sense of indoor/outdoor living that is the ideal complement to today's modern living.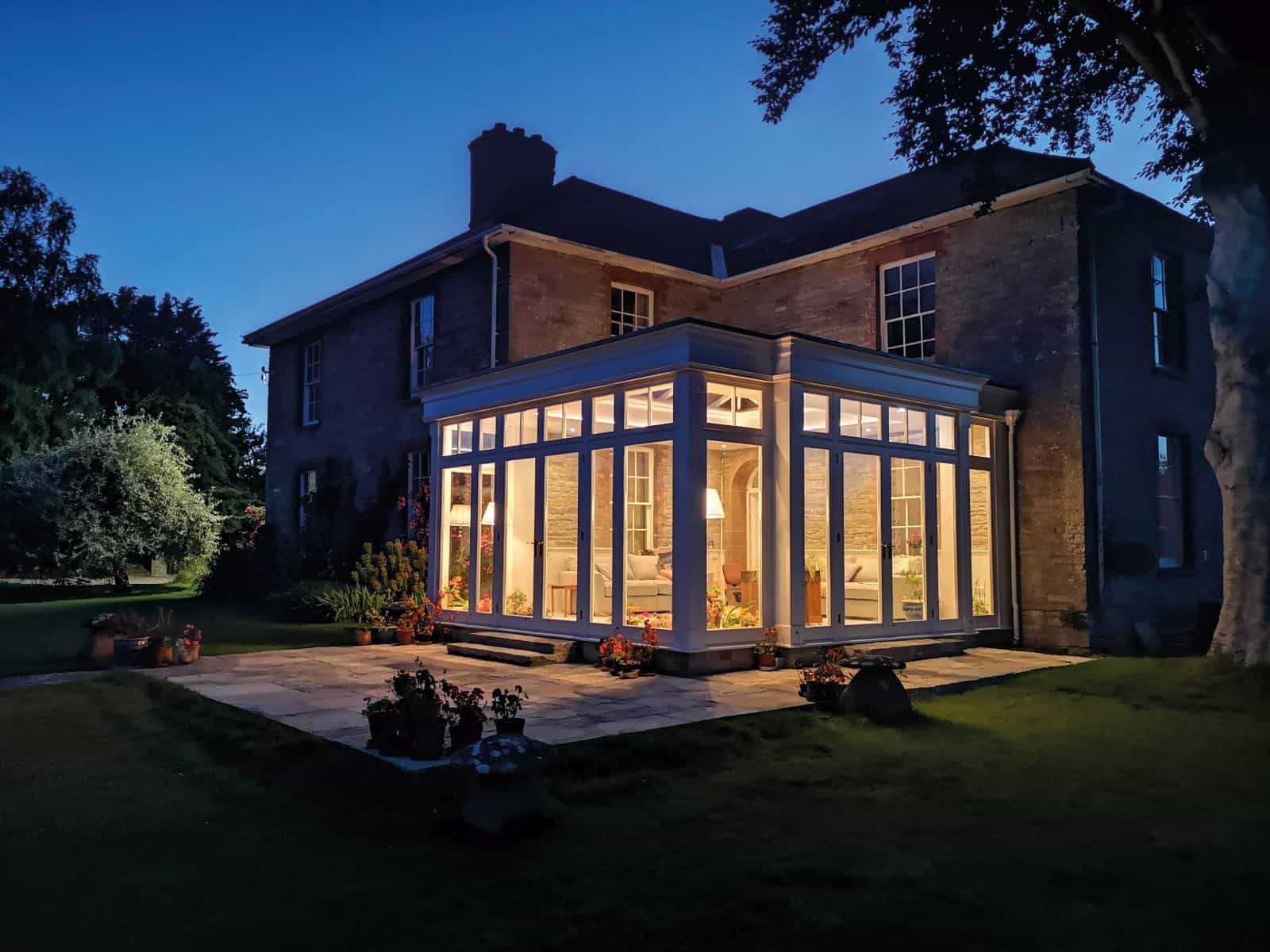 Oak Garden Rooms to enjoy
From relaxing to entertaining, a bespoke garden room extension provides the most flexible additional space, whilst adding significant value to your property. Sit back and imagine yourself relaxing with a cup of coffee and the newspapers. Time for an informal lunch, whether inside or out, with close family and friends. If you want to celebrate that special occasion, where better to do so than in your own home, with the additional space created by a bespoke garden room the ideal location for intimate get-togethers or larger family functions.        
Bespoke garden rooms can be designed as a wide range of different spaces, from a kitchen extension to a dining room, from a living room to a home office. In many cases, these functions can be combined to create the essence of open plan, contemporary living. With natural light flooding in, it is easy to understand why a David Salisbury garden room becomes the favourite room of the home.
From period properties and listed buildings to new builds and townhouses, our bespoke garden room extensions can be designed to suit any style of home. Our industry leading team of experienced sales designers start by looking at the architecture of your home and the surrounding environment to ensure their design not only complements but also enhances your home. We are just as comfortable working with older properties in a rural setting as we are designing an ultra-modern garden room to suit a city home.
enhance your home & garden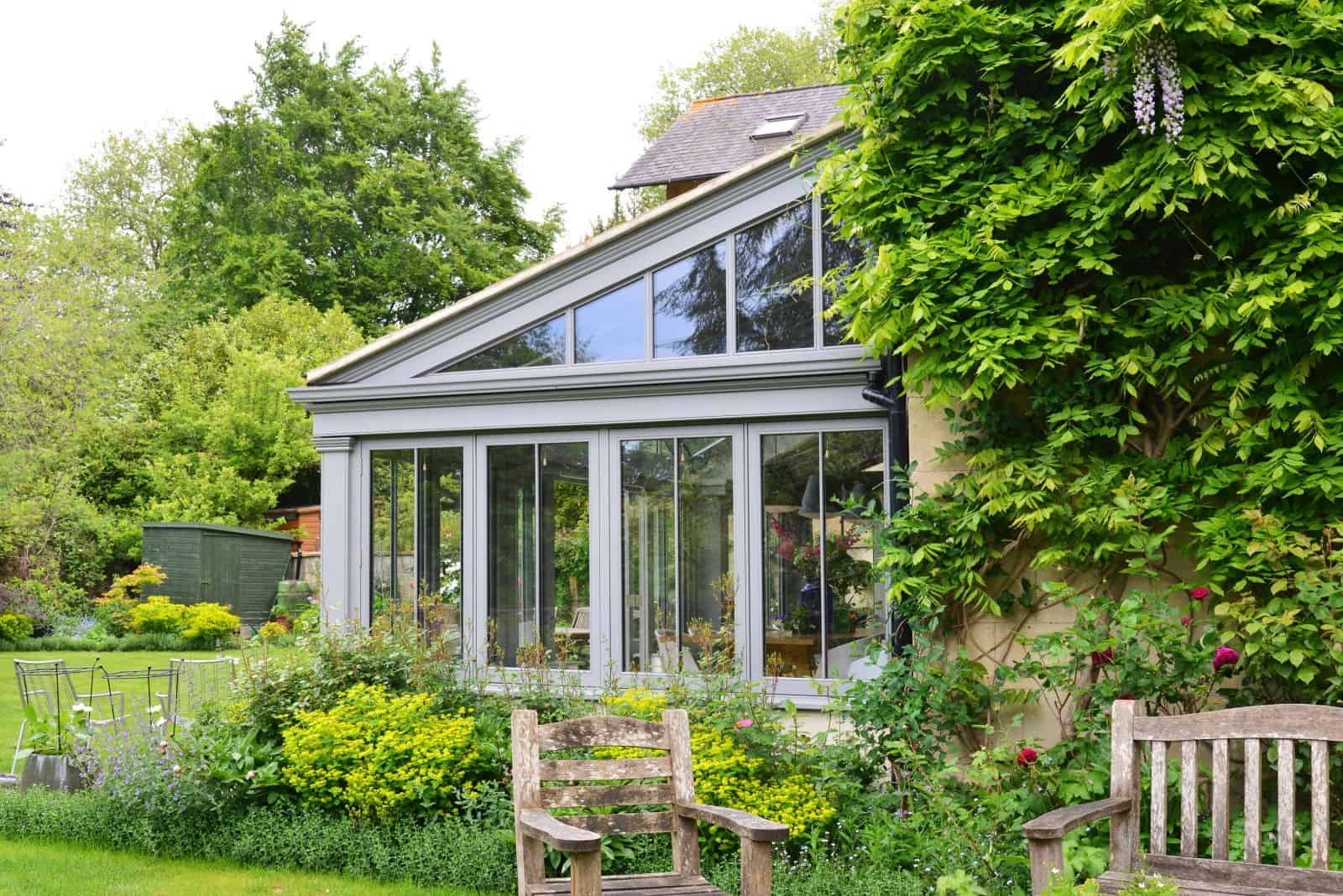 Whilst David Salisbury is perhaps best known for manufacturing painted wooden garden rooms, oak framed extensions have been a significant and growing share of our portfolio for many years now. Whether you choose this beautifully rustic timber that is natural oak, or you opt for our award-winning painted look, the common theme is a garden room for you to enjoy day, day out, all year round.
For some more inspiration, take a look at some of these garden room case studies, illustrating examples and stories from the wide range of projects we undertake. When you're ready to take the next step to transforming your home, contact David Salisbury.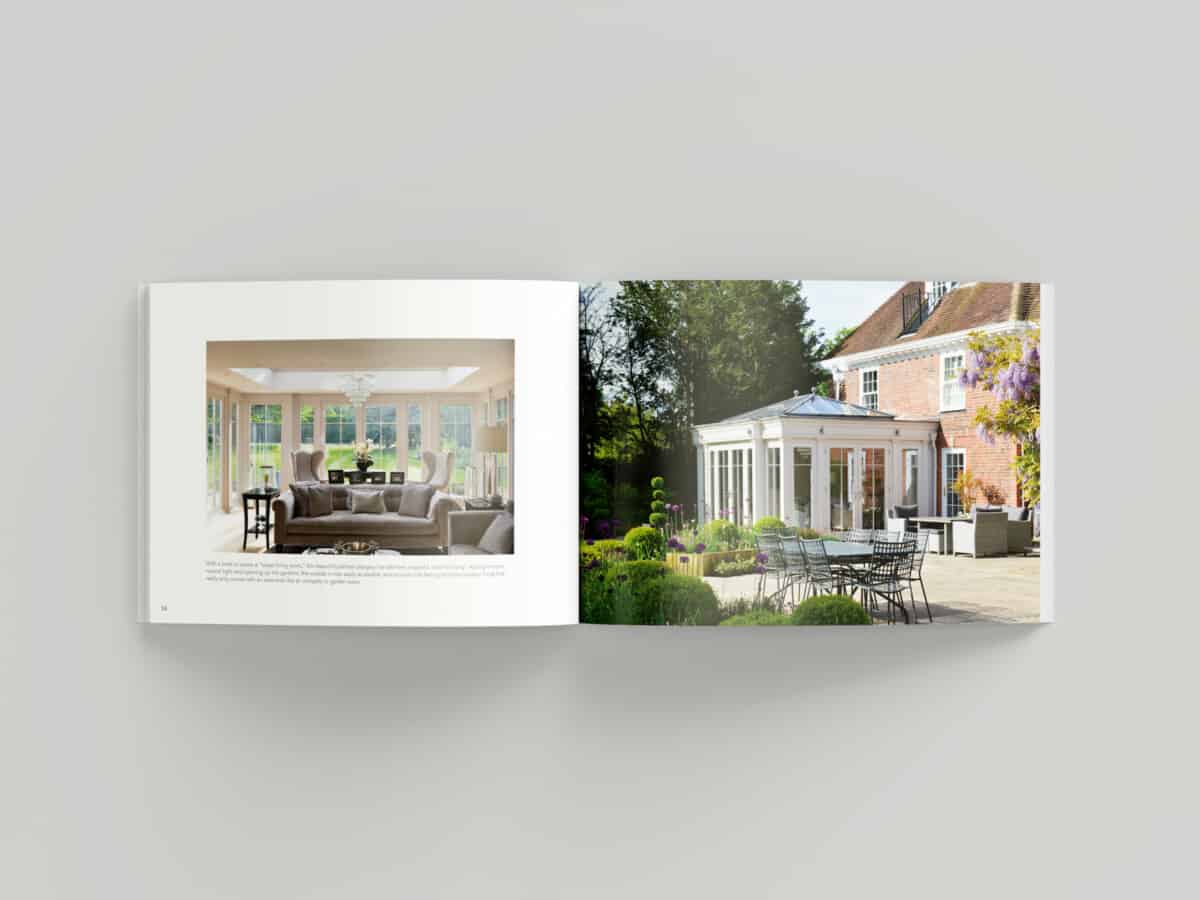 Request Our Latest Brochure
Full of inspirational designs to captivate your imagination.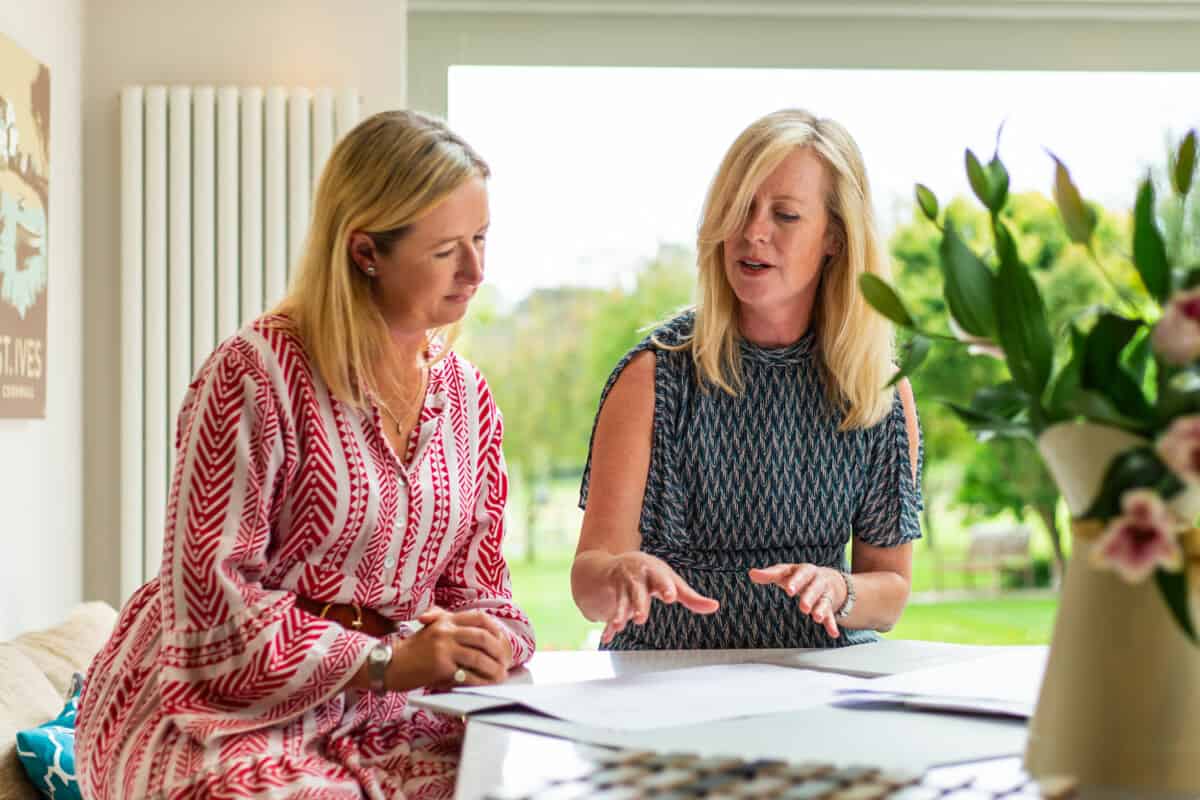 Book a Design Consultation
Our team of expert designers look forward to inspiring you.