We design and build bespoke conservatories to enhance your home, bringing in light and providing wonderful views of your garden and surrounding area.
Conservatories used to be the most popular form of glazed extensions – whilst orangeries have become more popular in recent years, with their design features making them ideal solutions for kitchen extensions for example, there is something about the style of a wooden conservatory that simply cannot be emulated.
Imagine yourself sat in your favourite chair, whether for a morning coffee or stargazing with a favourite glass of wine, your conservatory will become the room you spend most time in at home.
bespoke Conservatory designs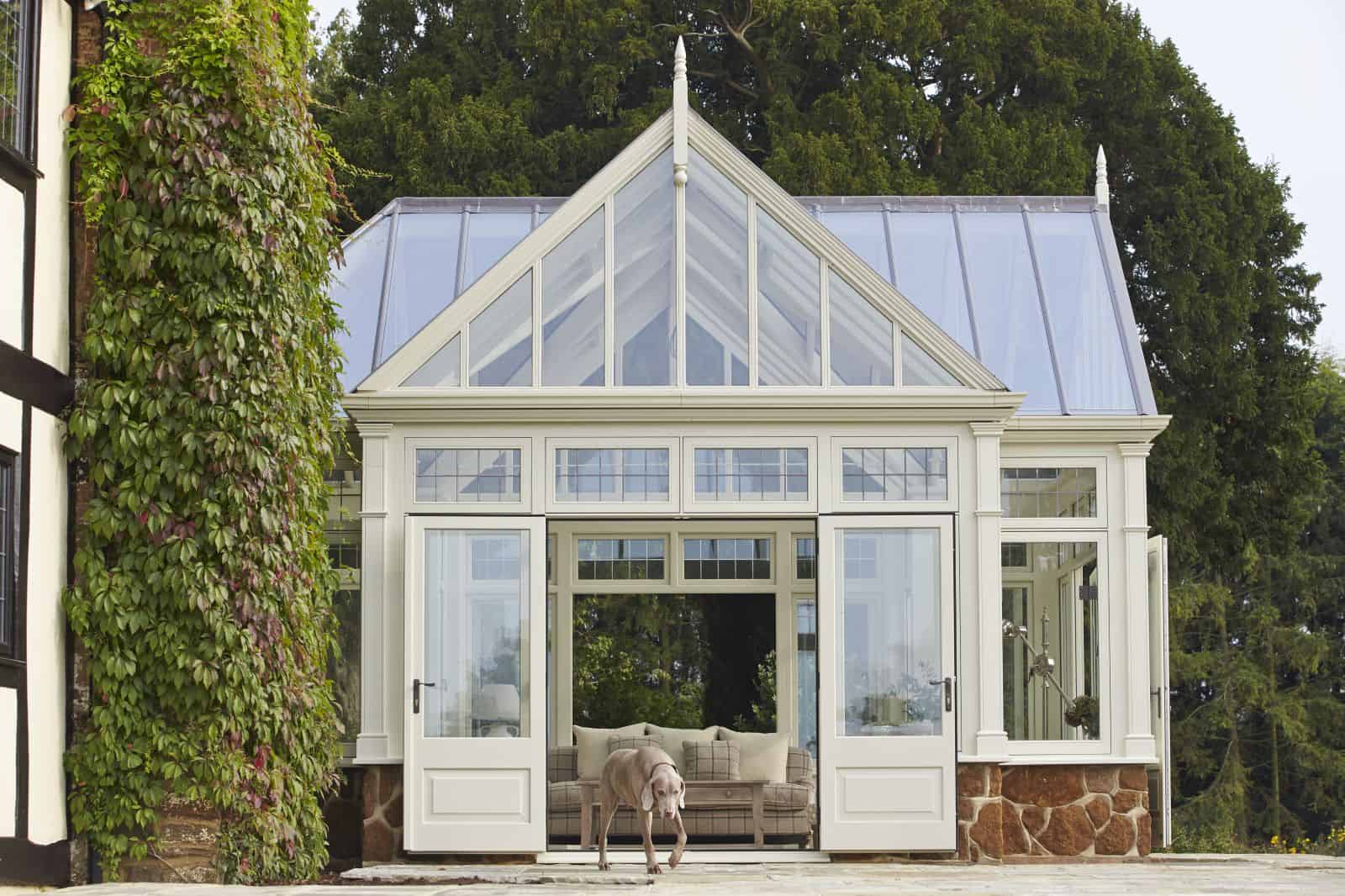 Conservatories typically have fully glazed roofs, which is perhaps the key feature that distinguishes them from an orangery or other similar type of extension. As a result, one of the many benefits that a conservatory will bring to your home is abundant natural light.
Period properties in particular can sometimes lack natural light, making a conservatory a popular choice for an extension. Whatever the style or age of your home, we will design you a bespoke wooden conservatory that will perfectly blend with its surroundings.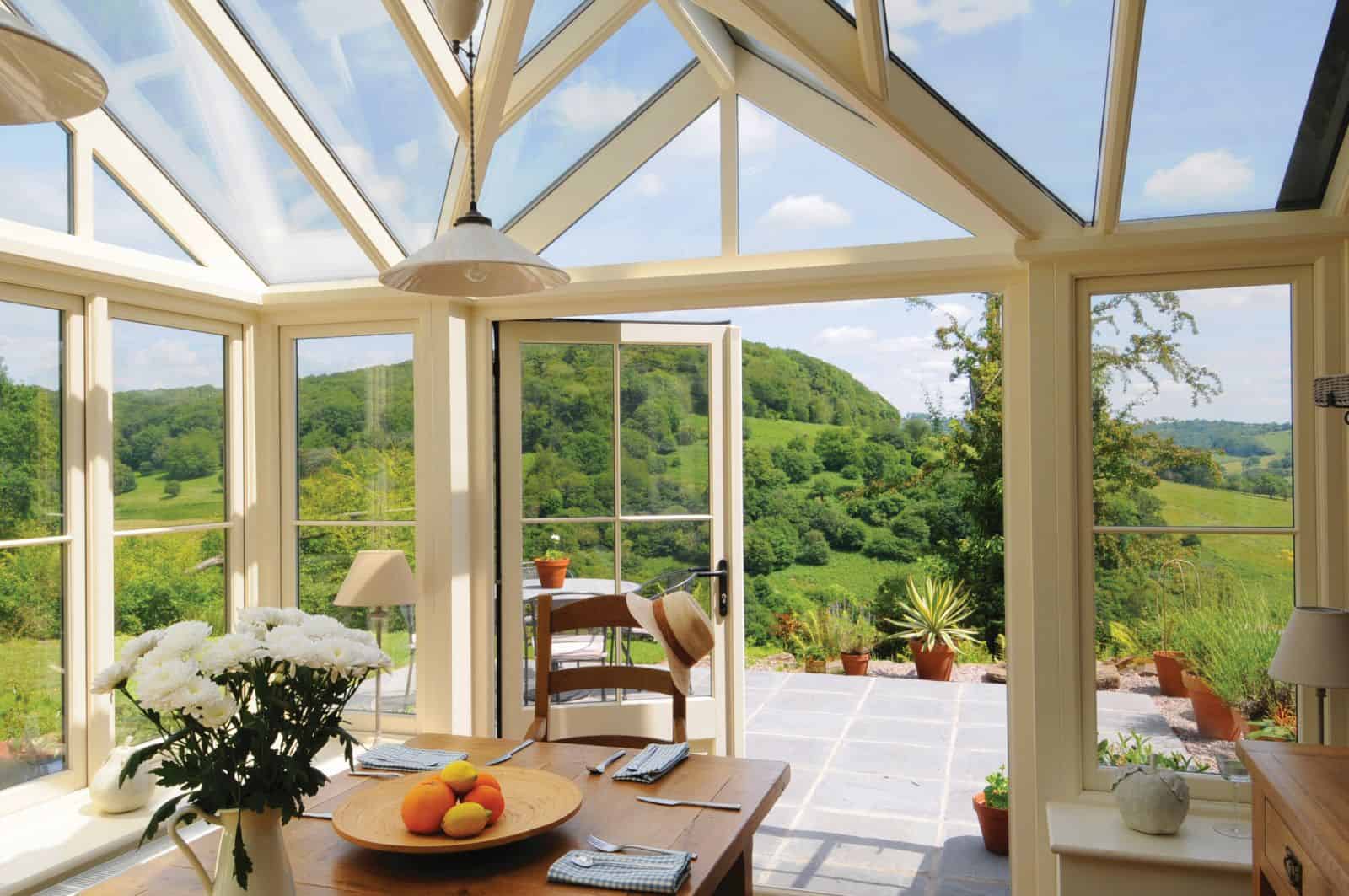 Timber Conservatories With A View
Your conservatory will provide you with simply the best views of your garden and surrounding area. Forming that link between indoors and outdoors, you can enjoy a vista that no other room in your home can emulate.
Whether this is rolling countryside or a more compact, enclosed garden space, wooden conservatories are simply the extension of choice if you are looking for a room to escape the everyday and take pleasure from the backdrop of your home.
Conservatories for Every Home
Conservatories can be designed with traditional or more contemporary architectural features. From a simple lean-to (shown in the images above) through to traditional designs inspired by the Victorian, Georgian or Edwardian eras and on to more modern layouts including 'hipped' or 'gable end,' the starting point for our bespoke designs is your home. Whilst design styles can be adapted to suit any style of property, the common theme is creating a room for enjoyment.
A wooden conservatory extension from David Salisbury will become your favourite room at home, regardless of the time of day or year. How you intend to use your conservatory is entirely up to you. A living room, a dining room, a home office, a kitchen extension, a relaxing space: the list goes on. Our experienced designers will help you consider the look and feel of your conservatory when it is finished, so the layout can account for your choice of furniture.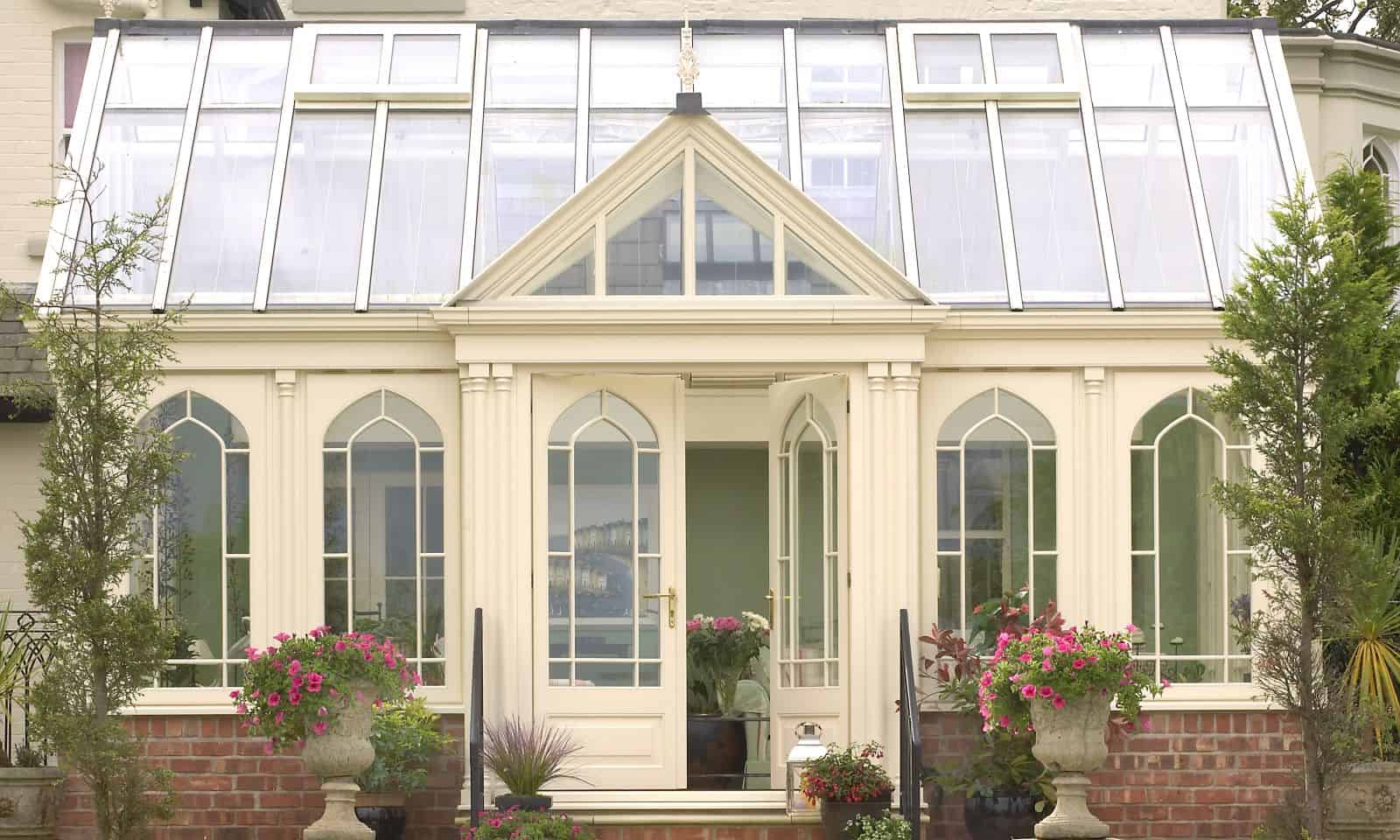 If extending your home with a conservatory has been an aim or aspiration, take the first step and contact the market leader in wooden conservatories here in the UK.
David Salisbury has been designing and installing award-winning conservatories nationwide for over 35 years. Experts at working with Listed Buildings and period homes, our bespoke design capabilities and precision manufacturing are further examples of areas where we lead the market.
Creating stylish, practical rooms for everyday living are what conservatories from David Salisbury are all about.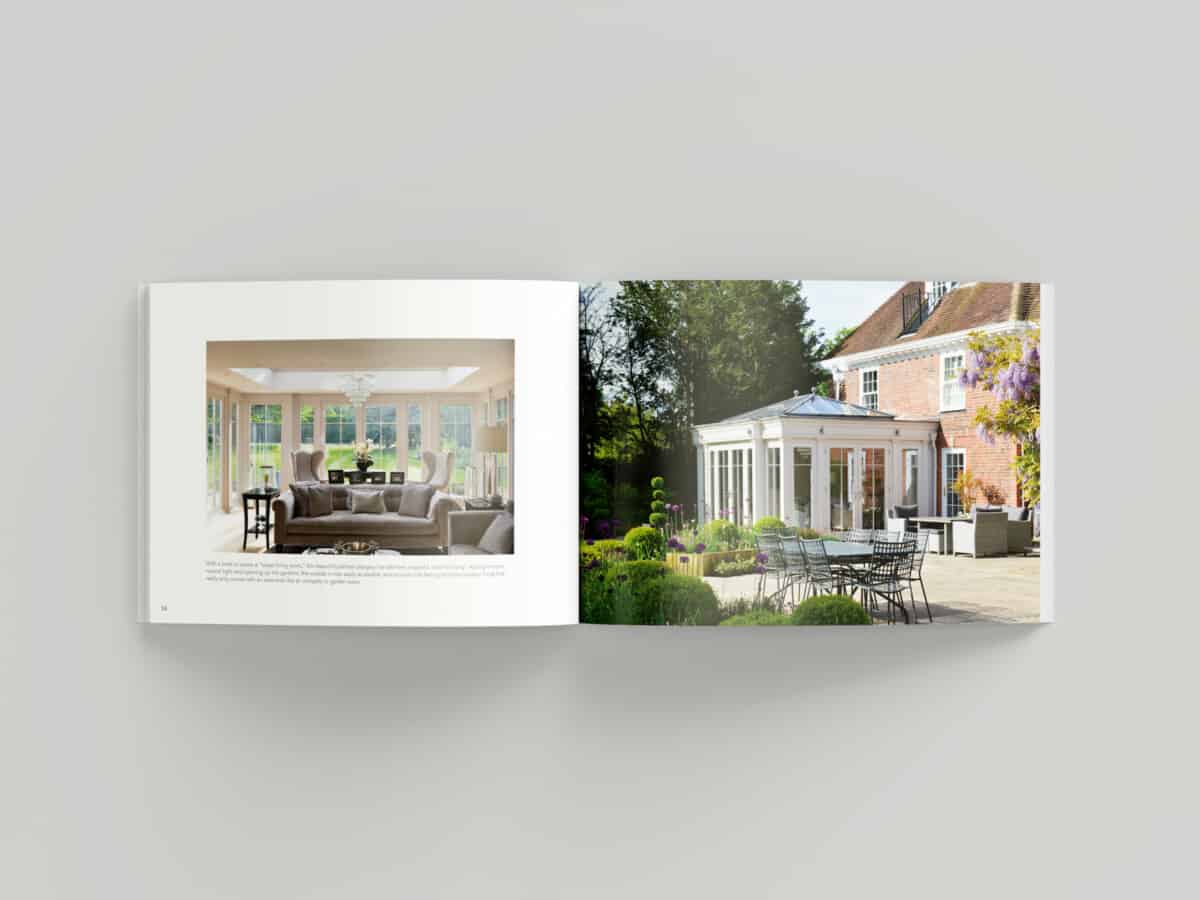 Request Our Latest Brochure
Full of inspirational designs to captivate your imagination.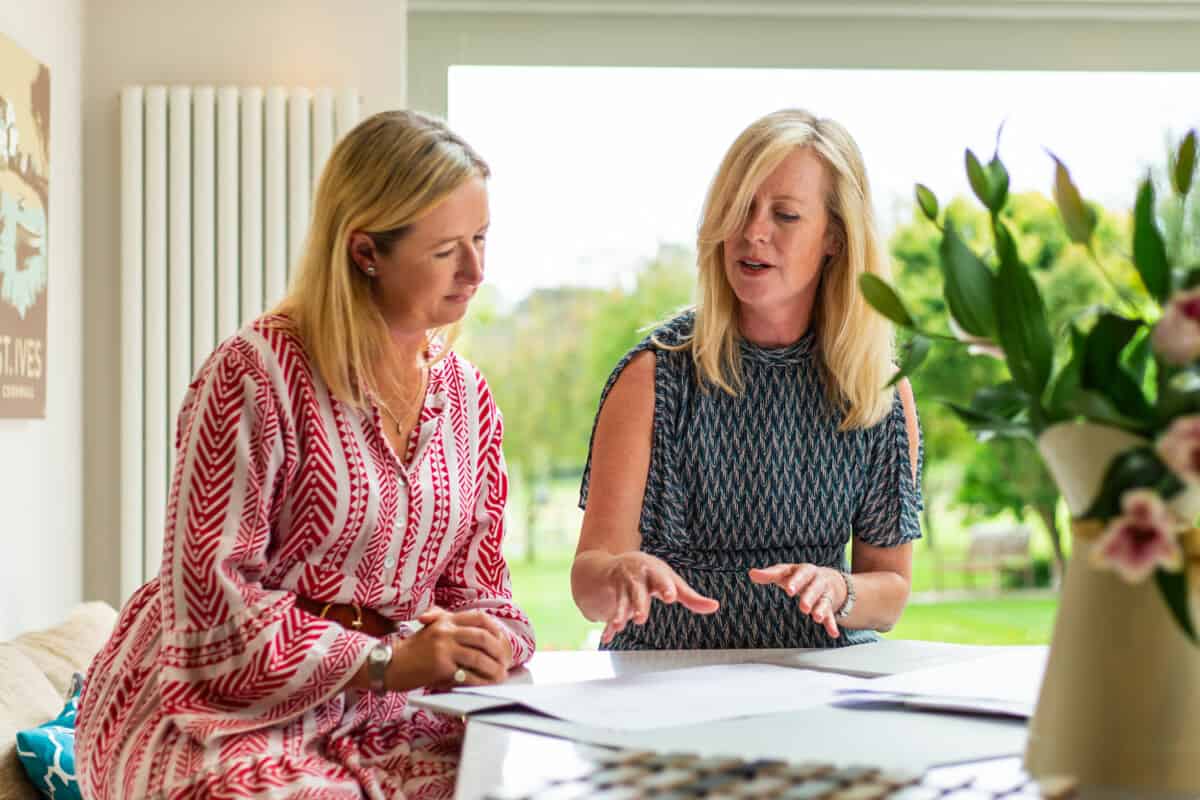 Book a Design Consultation
Our team of expert designers look forward to inspiring you.