As part of a continuing drive to make our orangery & conservatory manufacturing world-class, we have invested heavily in state-of-the-art technology.
We believe we are market leaders in the manufacture of orangeries, conservatories and oak framed buildings and at the forefront of productivity and efficiency, with the result that our customers benefit from the best-engineered timber buildings available in the UK.
Manufacturing is at the end of a long chain of preparation. Before it begins, we create detailed dimensional information for every timber component of an extension. At the same time, items such as electric motors for skylights, guttering, double glazing units, handles and hinges will be ordered. Everything is specifically made to order for each of our customers. There are no stock sizes and no two constructions are ever the same.
Manufacturing Excellence
Cutting & Planing
Starting with the raw timber, we convert it into detailed items on what are called 'cutting lists.' Every component is then cross cut to length and planed to an exact cross section. This is followed by detailed profiling and jointing operations.
Precision is such that all profiles are planed to a tolerance of one tenth of a millimetre. There are three cutting lists: 'Roofs', 'Windows and Doors' and, 'Ancillaries'. These all have different paths through the factory to come together for painting and finishing.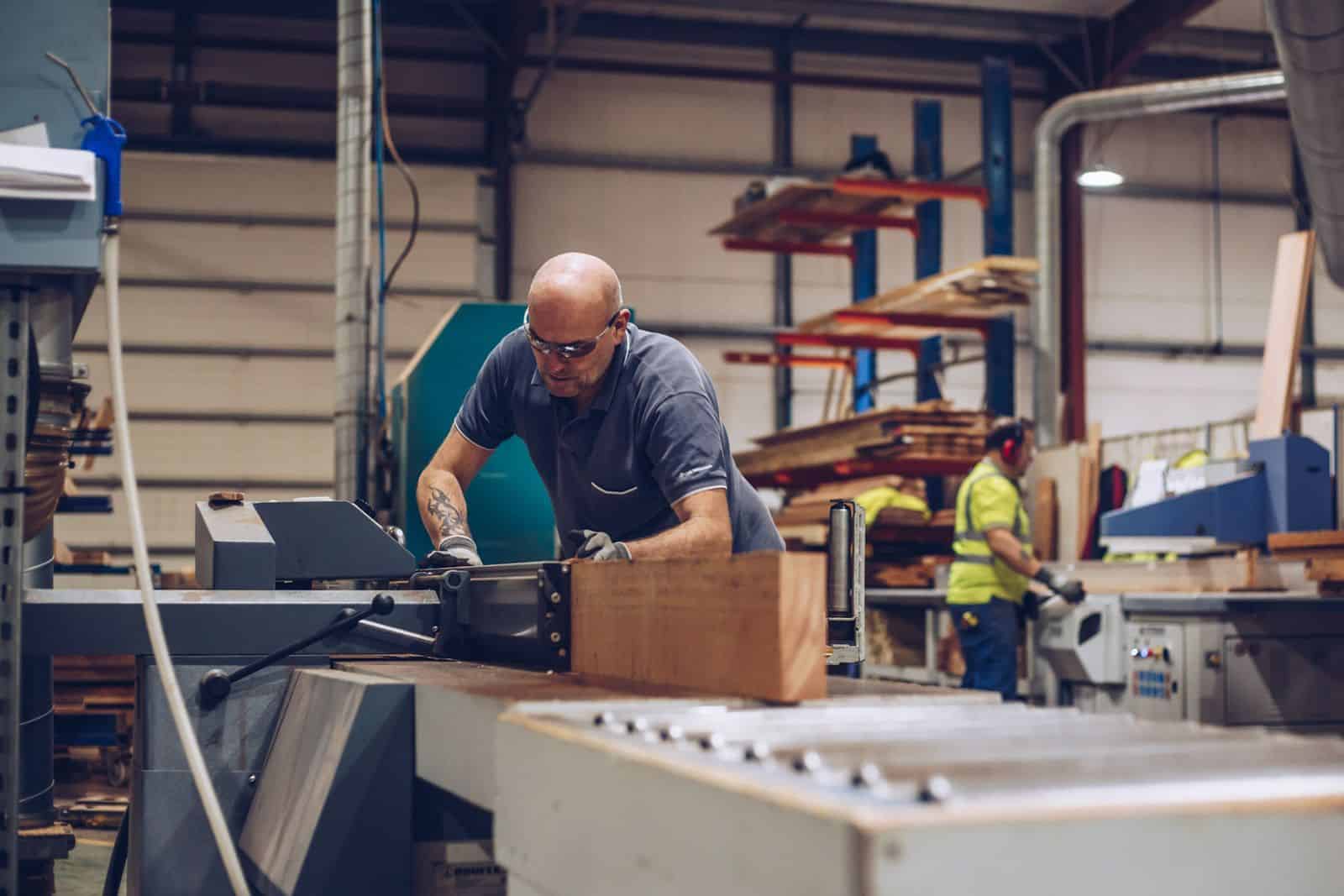 Orangery Roof Manufacture
Roof fabrication is an exacting process. To produce completed orangery and conservatory roof components in all their variety and complexity, we make use of a unique self-loading twin channel 5-axis CNC routing machine. This allows for precisely machined rafters with sliding tapered dovetail joints, roof bosses mortised to take the rafters at the apex, as well as finely worked ring beams and fascias.
Screw holes are pre-drilled and codes engraved onto each component. With components fully specified in 3D on a computer, what emerges has the look and feel of a hand-crafted product that is engineered in a way not possible by hand in any realistic time scale.
Unlike our competitors, we never pre-assemble roofs. Designed to fit together perfectly, the first time they're assembled is on site. We are the only orangery and conservatory company that manufactures bespoke roofs without trial and error.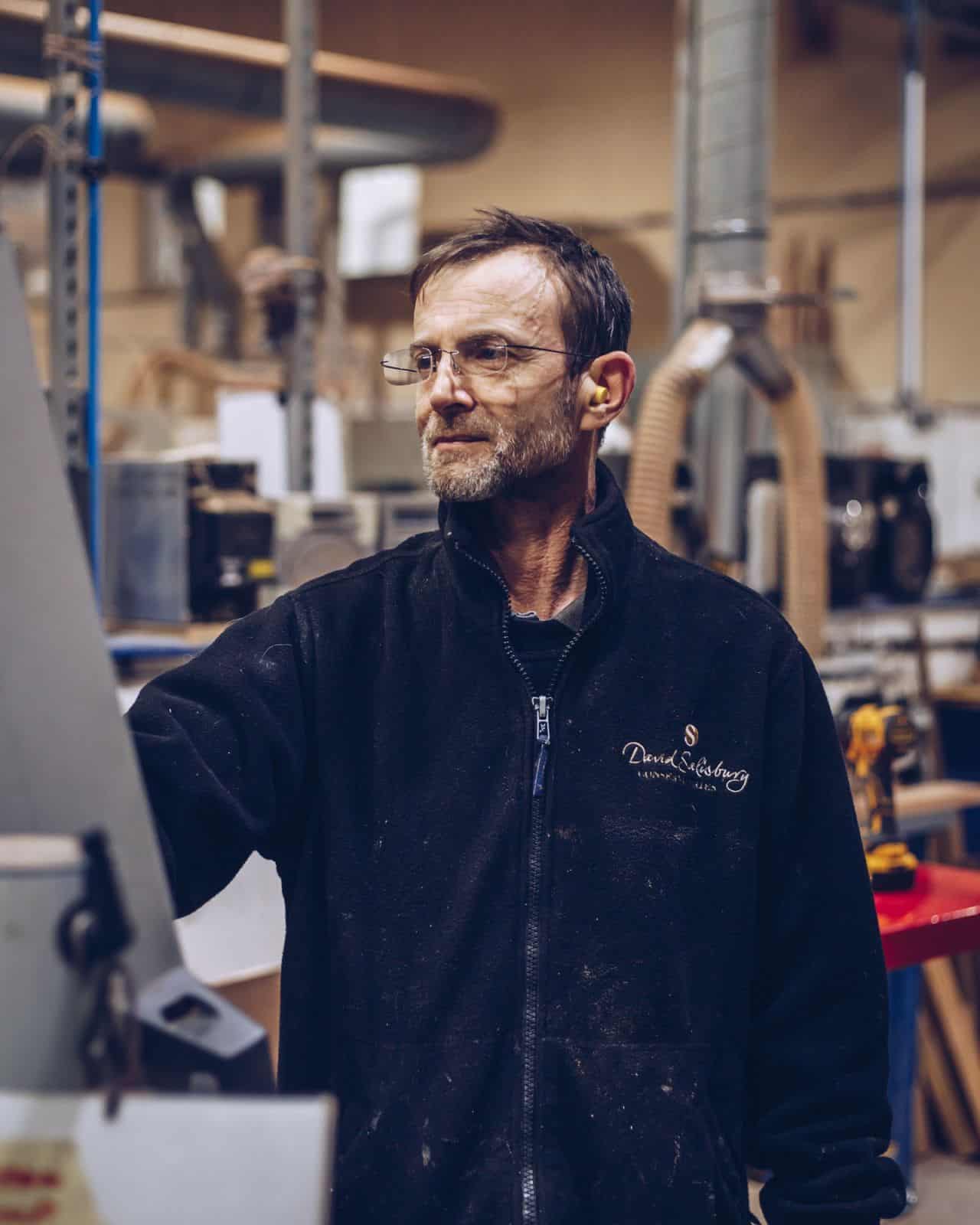 Orangery Windows & Doors
We apply the same approach to window and door manufacture as we do to our roofs. All component parts, from window frames to door frames are produced automatically from computer screen to shop floor. Even hinge and handle locations are machined at the component stage.
Once machined, all components go onto a hydraulic press to be glued into sub-frames ready for painting. Although produced in a highly automated fashion, our highly skilled joiners provide the individual touches that make our work stand out.
We often make specially shaped frames, windows and doors, in response to specific requirements or as features in larger projects.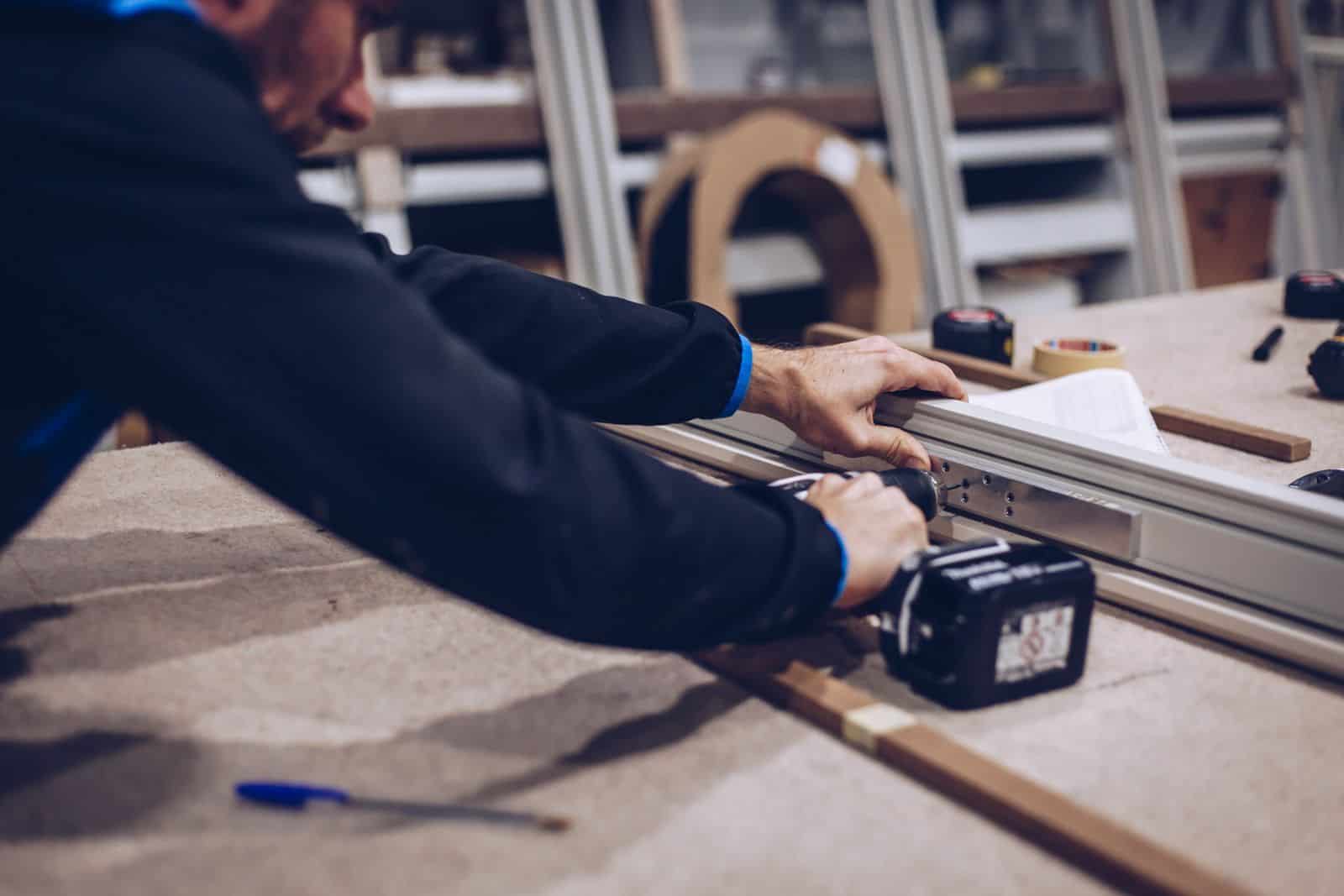 Orangery Fixtures & Fittings
Our door, window and roof vent fixtures and fittings exceed the most stringent security and weather-proofing standards. We use high-security espagnolette catches with lockable handles, finished in your choice of brass, black, white, stainless steel or polished chrome. Door security meets BS644*, while window security has been tested to BS7950*.
A shoot bolt security locking system is standard on all our side-hung casement windows and small fanlights. When it comes to keeping the weather out, we weather-proof our windows and doors using a specialist rubber double gasket system.
Windows have been tested to BS6375* Part 1, 1989 and BS5368*Part 1, 1976.