A bespoke orangery with bi–fold doors is widely considered to be the best design solution to provide an almost seamless link between house and garden, particularly so in the case of older properties that often lack natural light.
Designing a successful glazed extension that fulfils this particular brief will depend on it meeting a number of different criteria, from aesthetic compatibility through to the accuracy of the design and installation.
But it is the individual features of an orangery or garden room that help provide the type of functionality that it is a hallmark of these glazed extensions.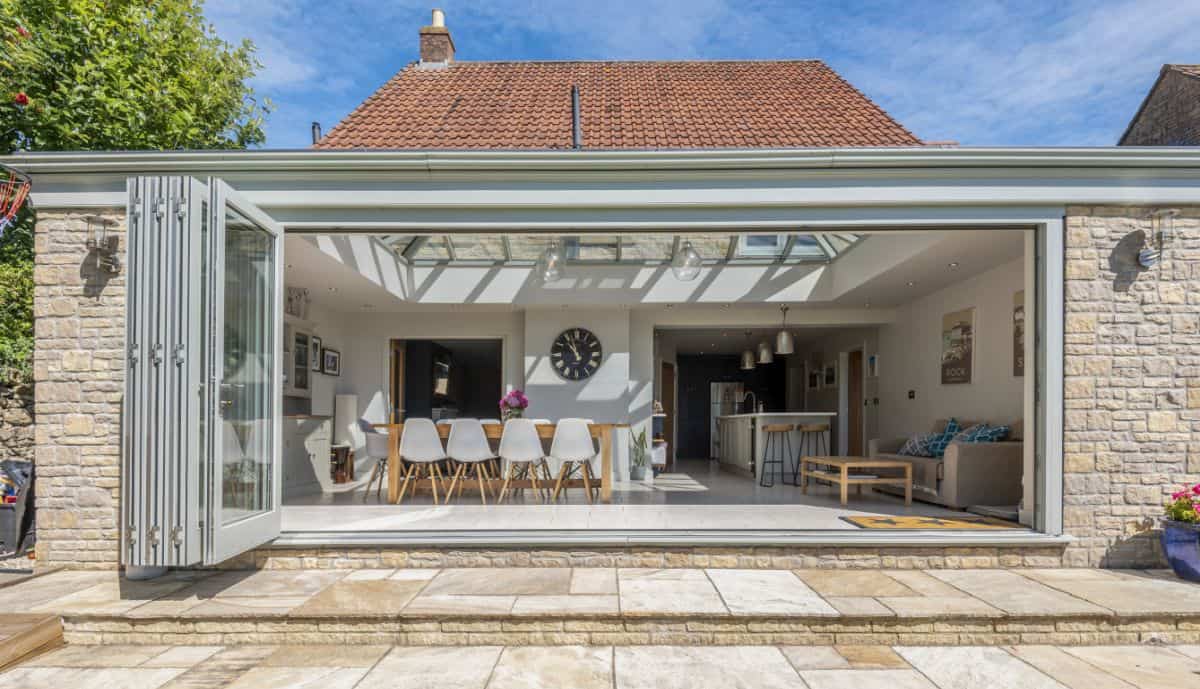 Whilst windows provide a 'window onto the world,' doors create the means to get there – and bi–fold doors, in particular, which can be fully retracted, offer the best of both.
If a home extension has been on your wish list, here are 5 orangeries with bi–fold doors for the ultimate creative inspiration.
Modern Kitchen Orangery
This contemporary styled orangery kitchen extension features bi–fold doors which extend to almost the full width of this new open plan living space.
When fully opened, the result is an unbroken link between indoors and out – just about the perfect space for entertaining family and friends.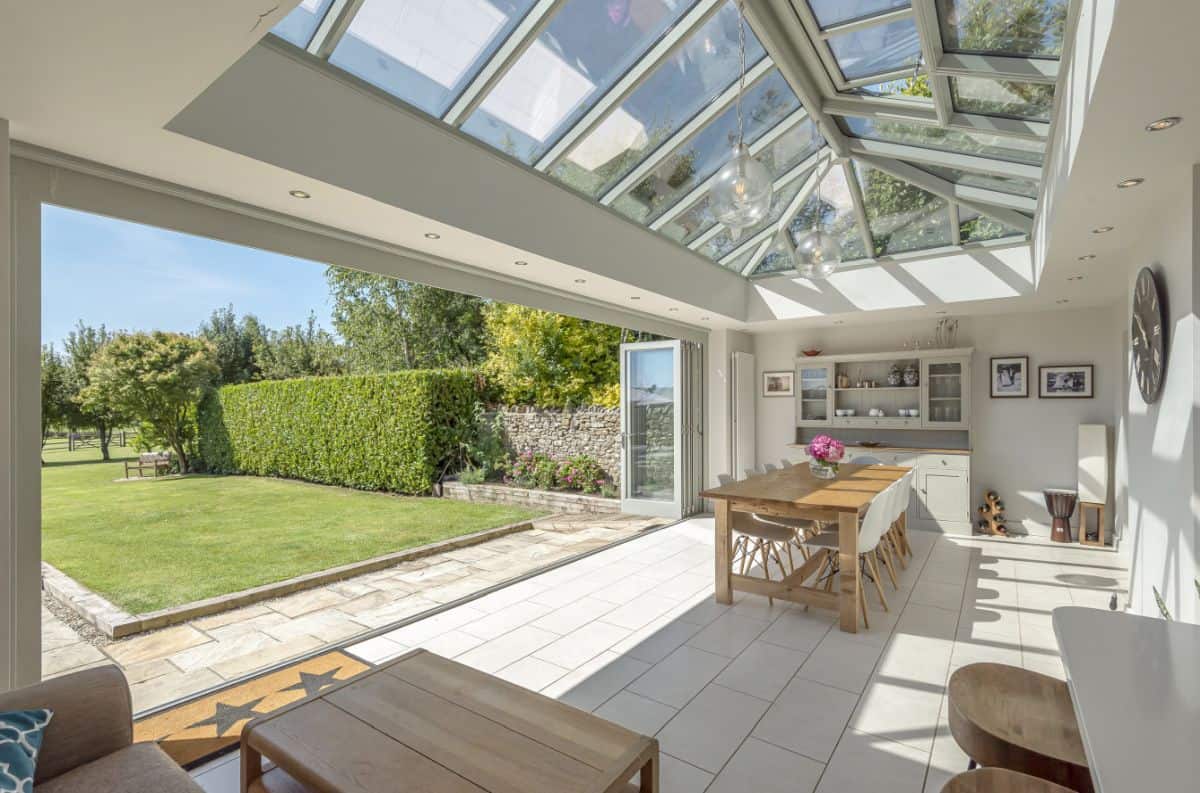 Contemporary Oak Framed Orangery
Oak is such a naturally characterful timber that, not only does it make it the ideal material for designing and building orangeries, it also can be designed to suit almost any style of property.
In order to give it something of a contemporary twist, how about pairing an oak framed orangery or garden room with painted timber bi–fold doors?
This example below helped to transform an old school house in Somerset, perfectly mixing old and new to reflect the style of the original property and the décor of the refurbished home.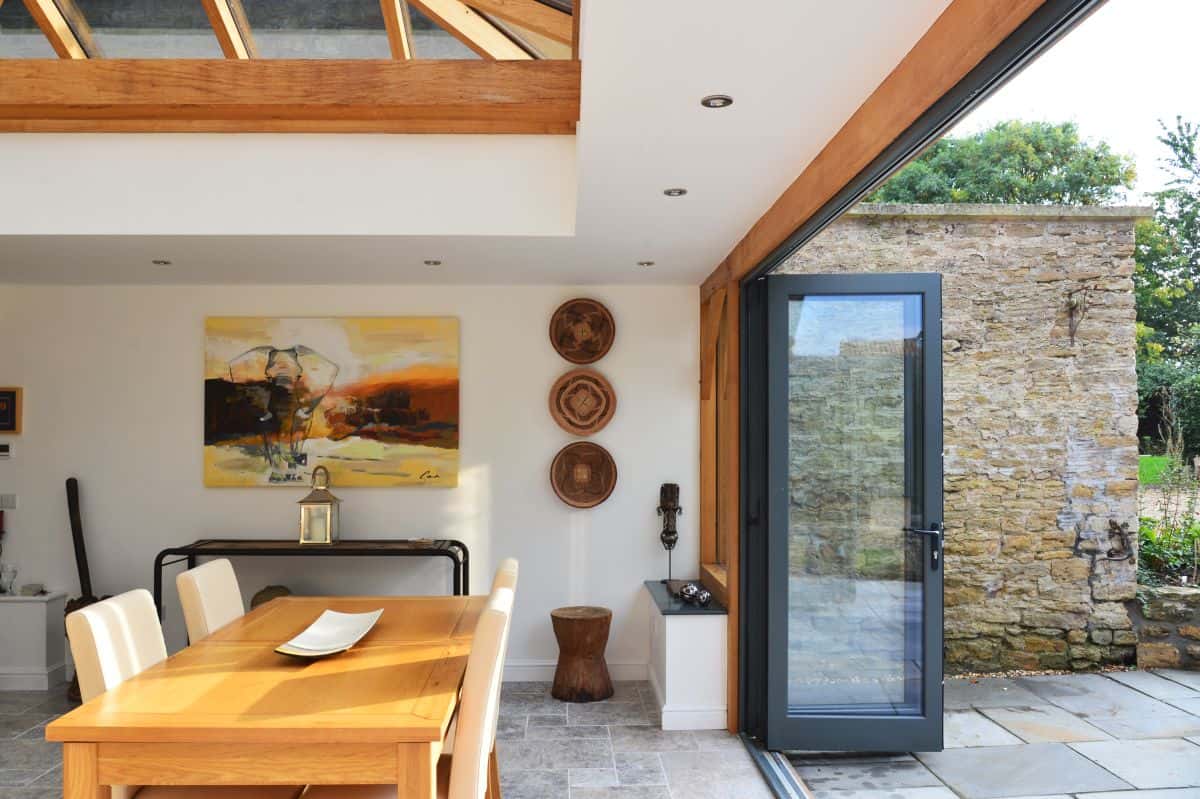 Open Plan Living with Bi–Folds
This open plan orangery in Berkshire (shown below) created space for a kitchen, flowing into a dining room and living room.
When completely open, it is now possible to enjoy a leisurely breakfast or late lunch sat at the dining table, with an uninterrupted view of the garden.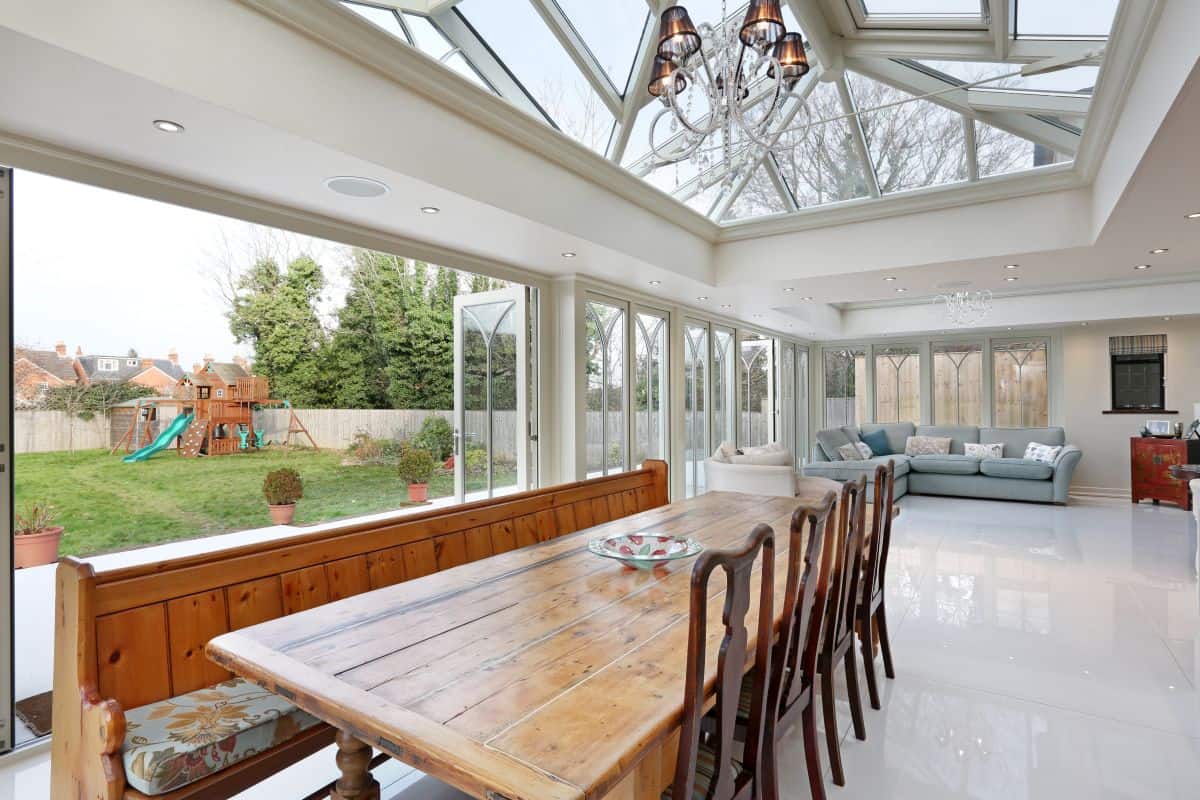 Twin Sets of Bi–Fold Doors
If space and the design allow it, how about a pair of bi–fold doors on each elevation of a new orangery?
Both elevations of this oak framed orangery below feature 4 leaf bi–folds, bringing a connection with the surrounding countryside which can be enjoyed all year round.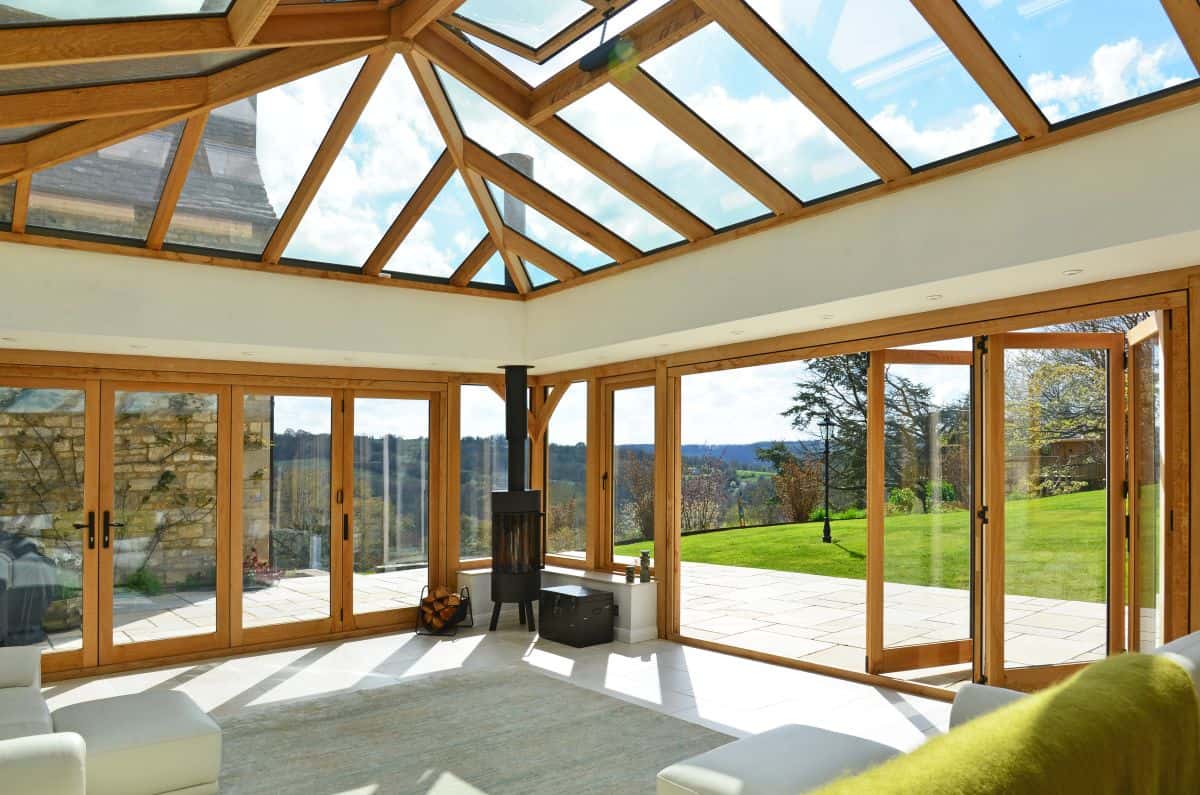 Extending a Listed Building with Bi–Folds
With summer very much front of mind, being able to effortlessly move from indoors to out is perhaps the most obvious benefit that an orangery or garden room with bi–fold doors will bring to your home.
This Grade II listed former coach house below was successfully extended and now enjoys all of the advantages of this type of bespoke glazed extension.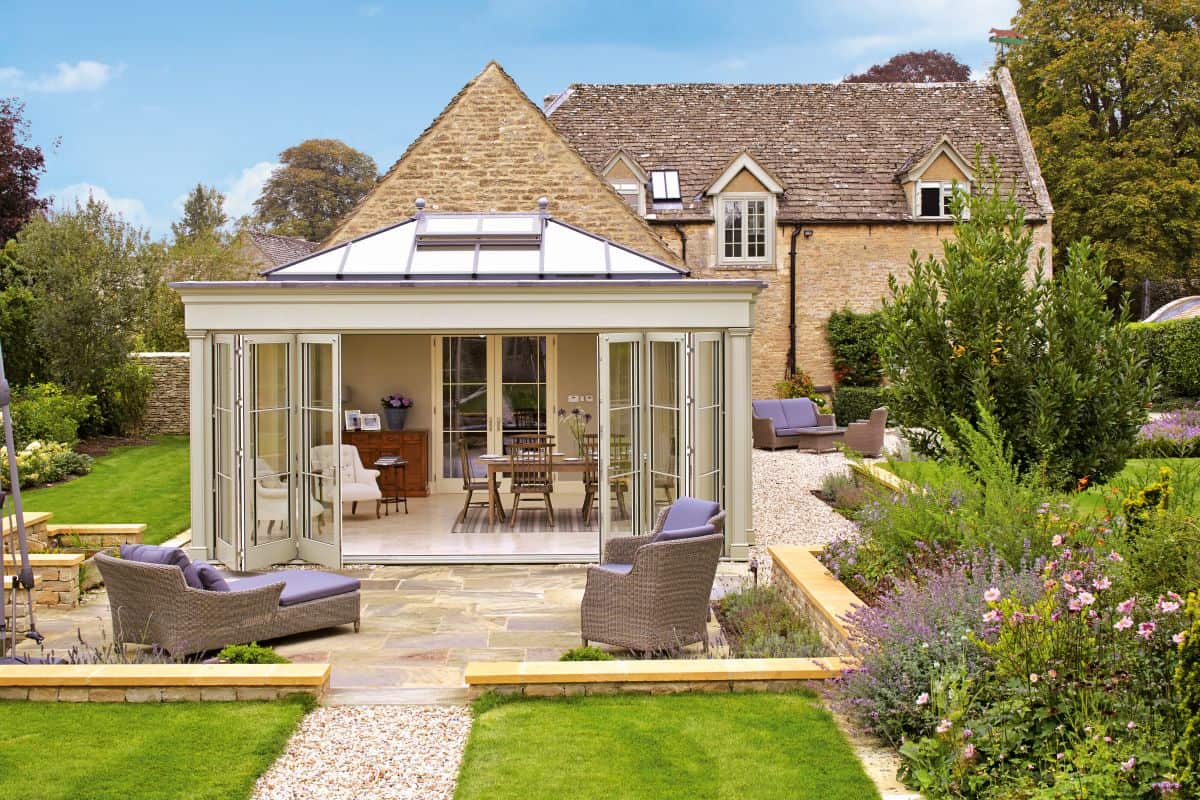 If some of these examples have inspired you to look further at the benefits of an orangery with bi–fold doors, take a look at some more of our recent leading projects via our ever popular Case Studies, or contact us to discuss the next steps using the links below.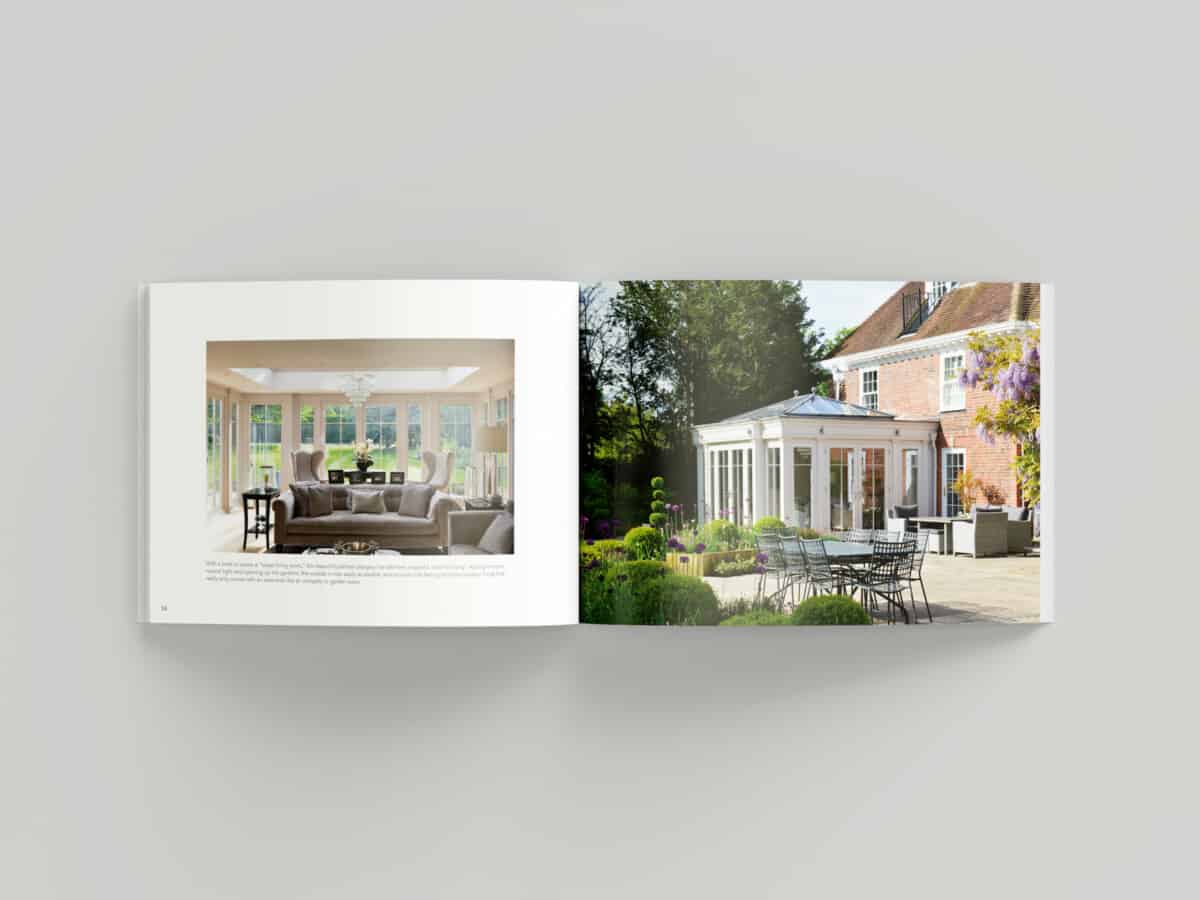 Request Our Latest Brochure
Full of inspirational designs to captivate your imagination.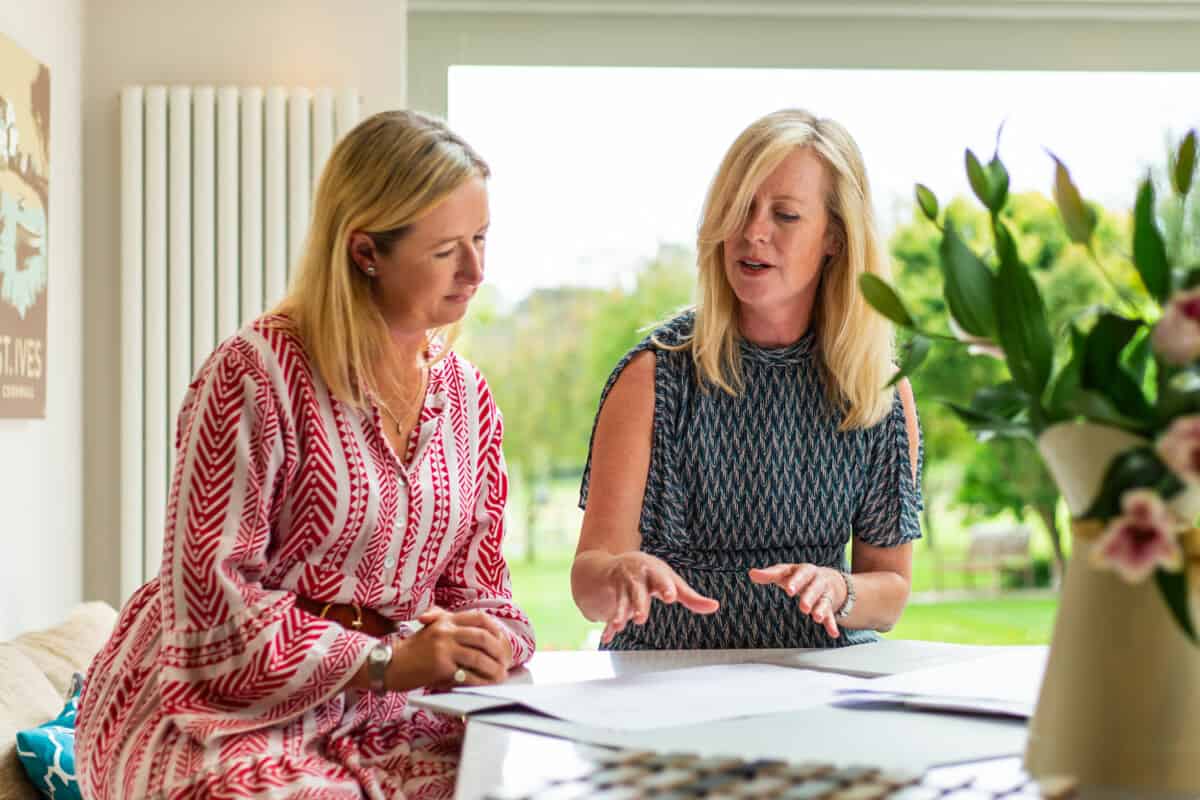 Book a Design Consultation
Our team of expert designers look forward to inspiring you.