Whilst the technical and aesthetic requirements will usually be the starting point, when designing a new orangery or garden room extension, on a more a practical level, an experienced designer will often ask how the new room is going to be used.
Will it house an open plan kitchen extension, a dining room, a family room and living space, or combination of all of these functions?
More than anything, the bespoke orangeries and garden rooms that David Salisbury designs and builds focus on enjoyment. By putting our customer's lifestyle front and centre of every design, we create rooms that enhance your home which are designed to be enjoyed all year round.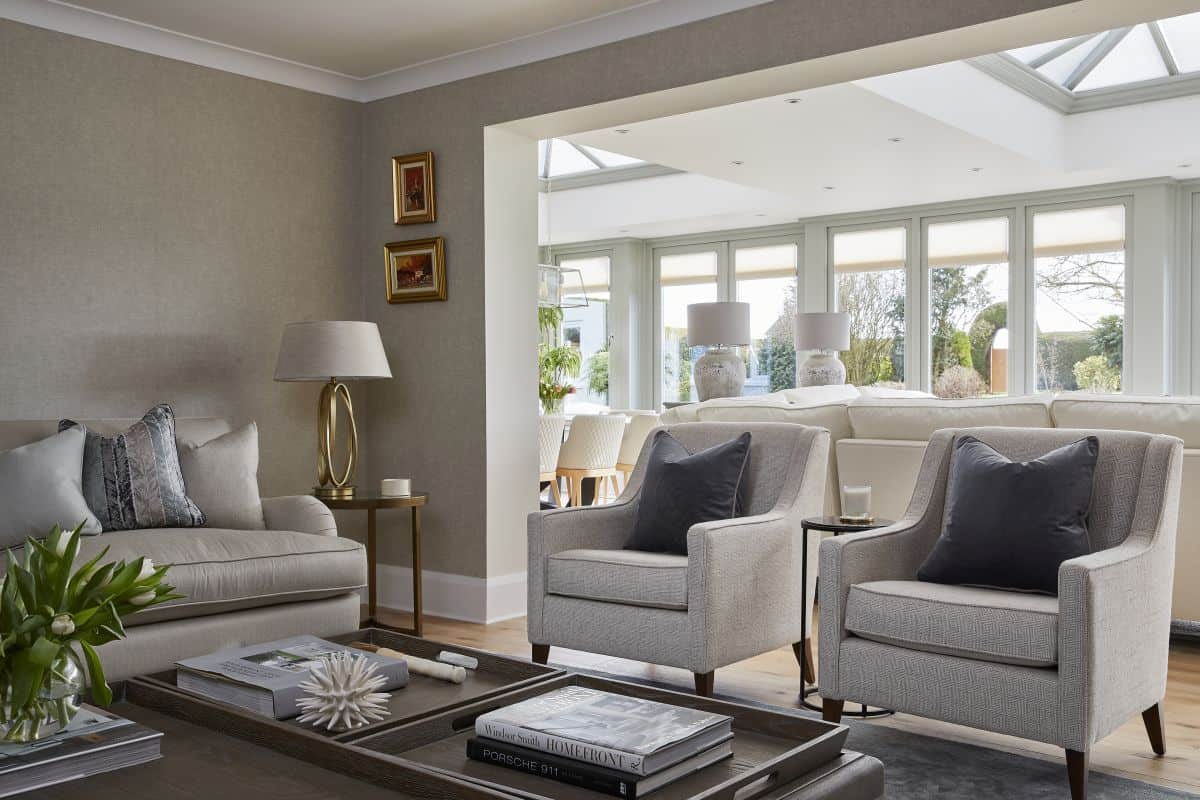 Consequently, here are some inspirational examples of orangery family rooms, from some of our portfolio of recently completed projects.
Interior Design Scheme
This property in Warwickshire benefitted from the addition of this large orangery below, which created space for both a living room and dining room, which neatly combine to form a family room.
Our customer chose Bayswater Interiors, a leading interior design practice, to come up with an interior design scheme for their entire home. The result is a beautifully contemporary collection of interiors, complementing the timber joinery of the orangery, which is painted in Mendip Grey.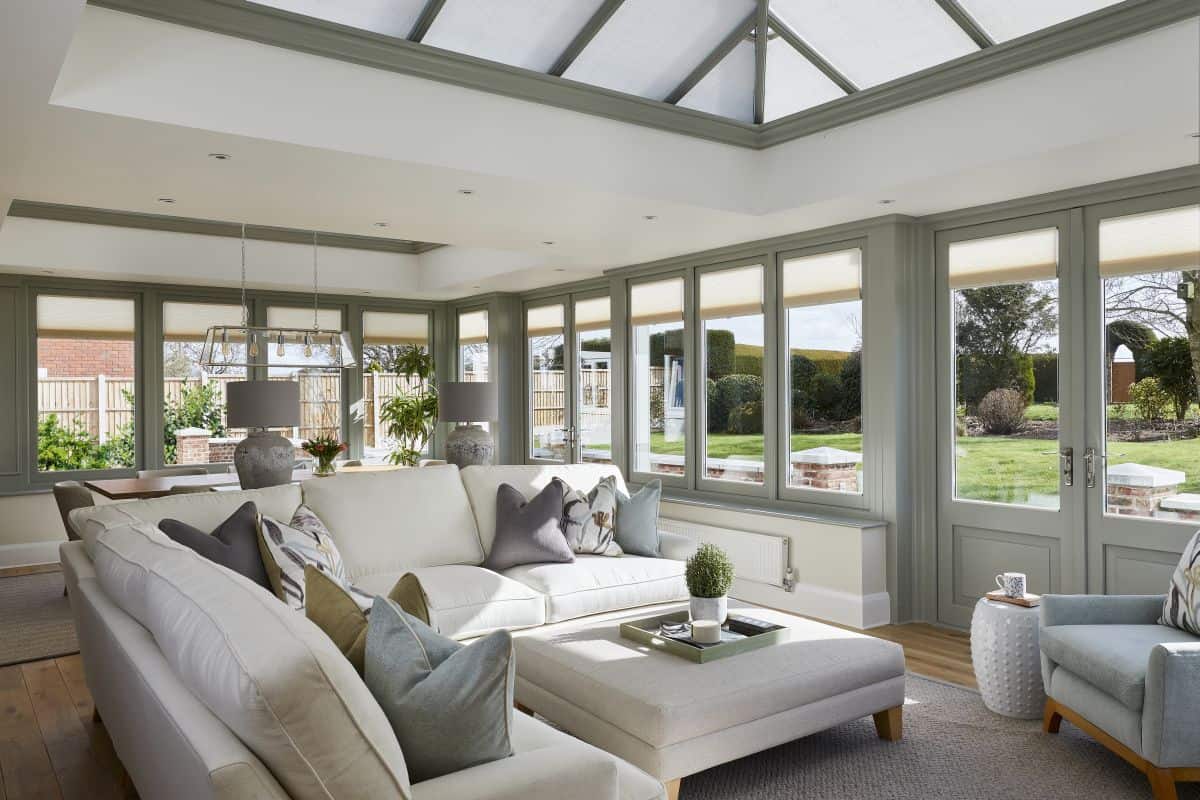 Oak Orangery Living Room
A substantial oak framed orangery was designed to transform the living space within this listed home in the West Midlands, which previously suffered from a lack of natural light.
With the addition of bi-fold doors, the result is family room which connects the house to the garden.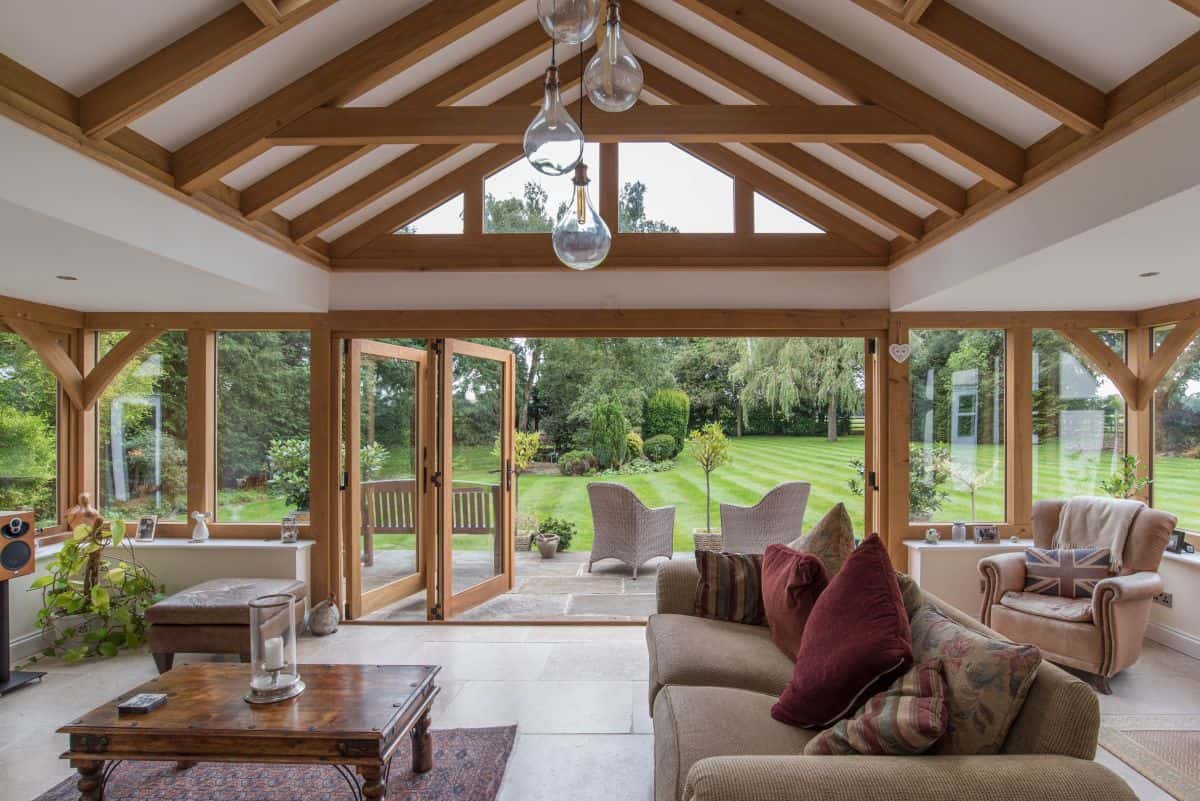 Enhancing a New Build
One of the many virtues of working with a bespoke manufacturer is that the resultant designs can equally suit a period home as they can a new build.
In this example below, located on the outskirts of Bristol, this contemporary orangery provided space for 3 luxurious sofas, ready to accommodate the whole family – with a fireplace and wall-mounted TV provided a central focal point.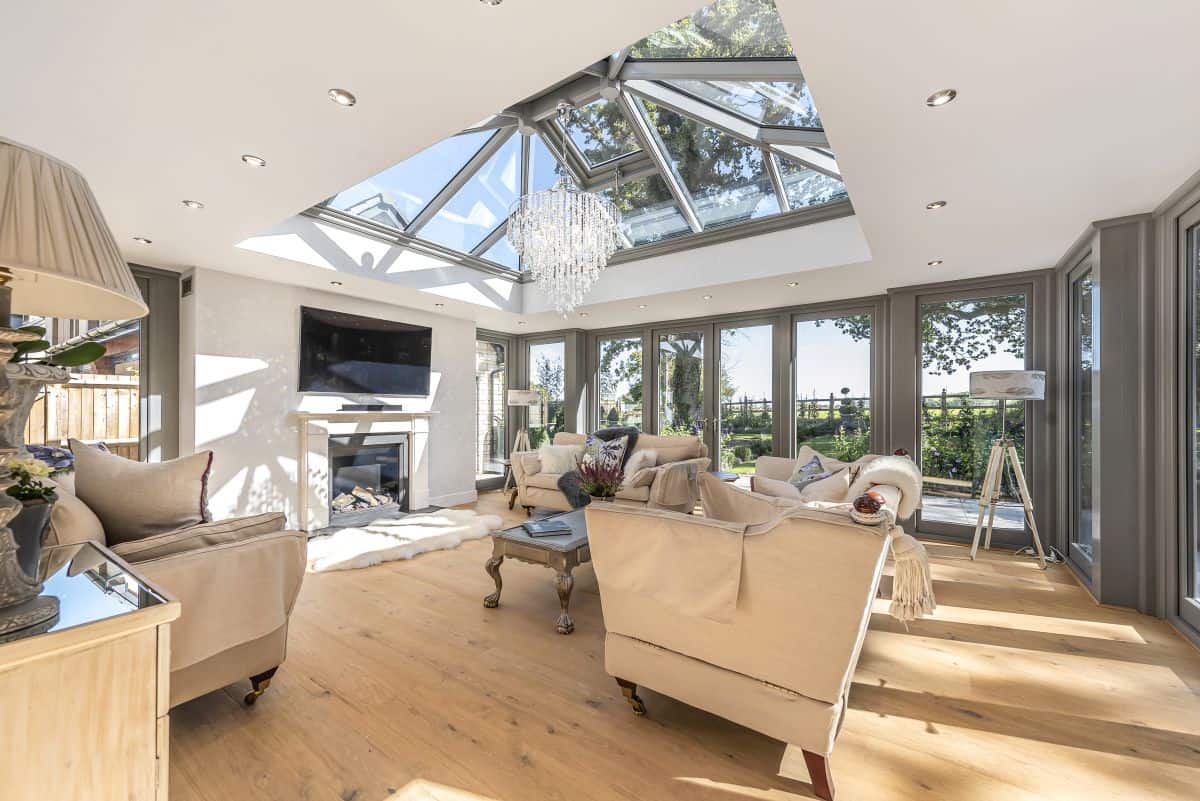 Oak Framed Family Kitchen
Continuing the theme of family rooms, this oak framed garden room in Somerset, was designed to create an open plan kitchen and living room.
The sumptuous corner sofa is now the go-to place for the family to relax and enjoy time together at home.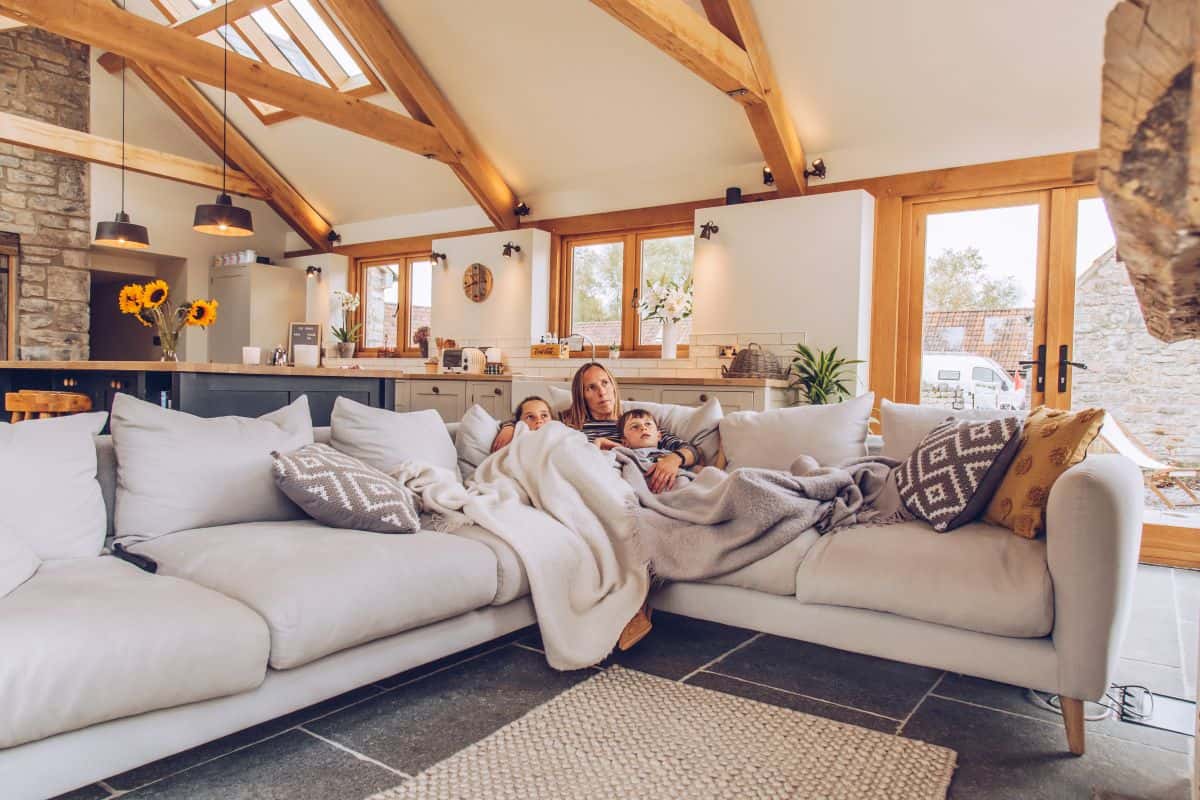 Orangery Sitting Room with Log Burner
As most dog owners would confirm, their pets are very much part of the family. In this case, Archie looks completely at home on one of the sofas located near a log burner in this orangery below.
With comfort like this, it is no surprise that this orangery is now the family living room and heart of the home.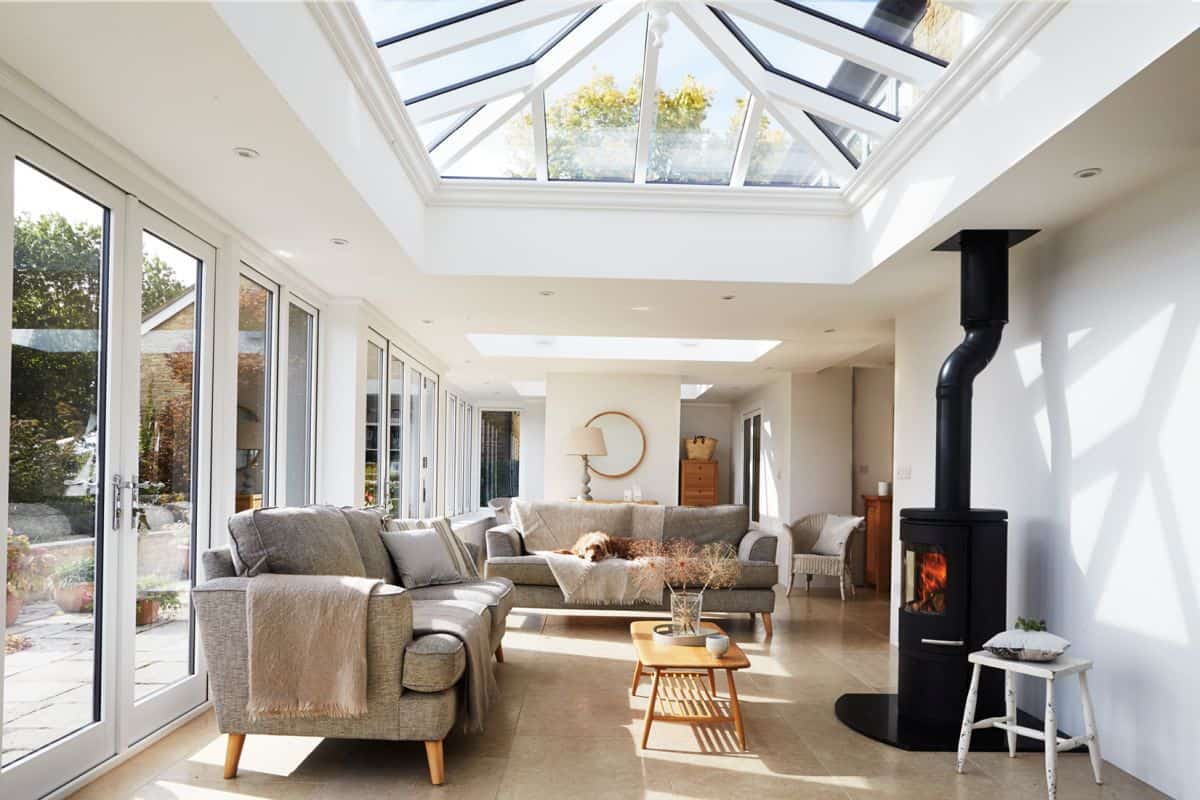 These are just a few examples of successful orangery family rooms – new living spaces that have been designed and built to be the favourite room at home.
If a light-filled living room, connecting indoors and out, sounds appealing then take the first steps to creating an orangery family room by requesting our inspirational brochure via the links below.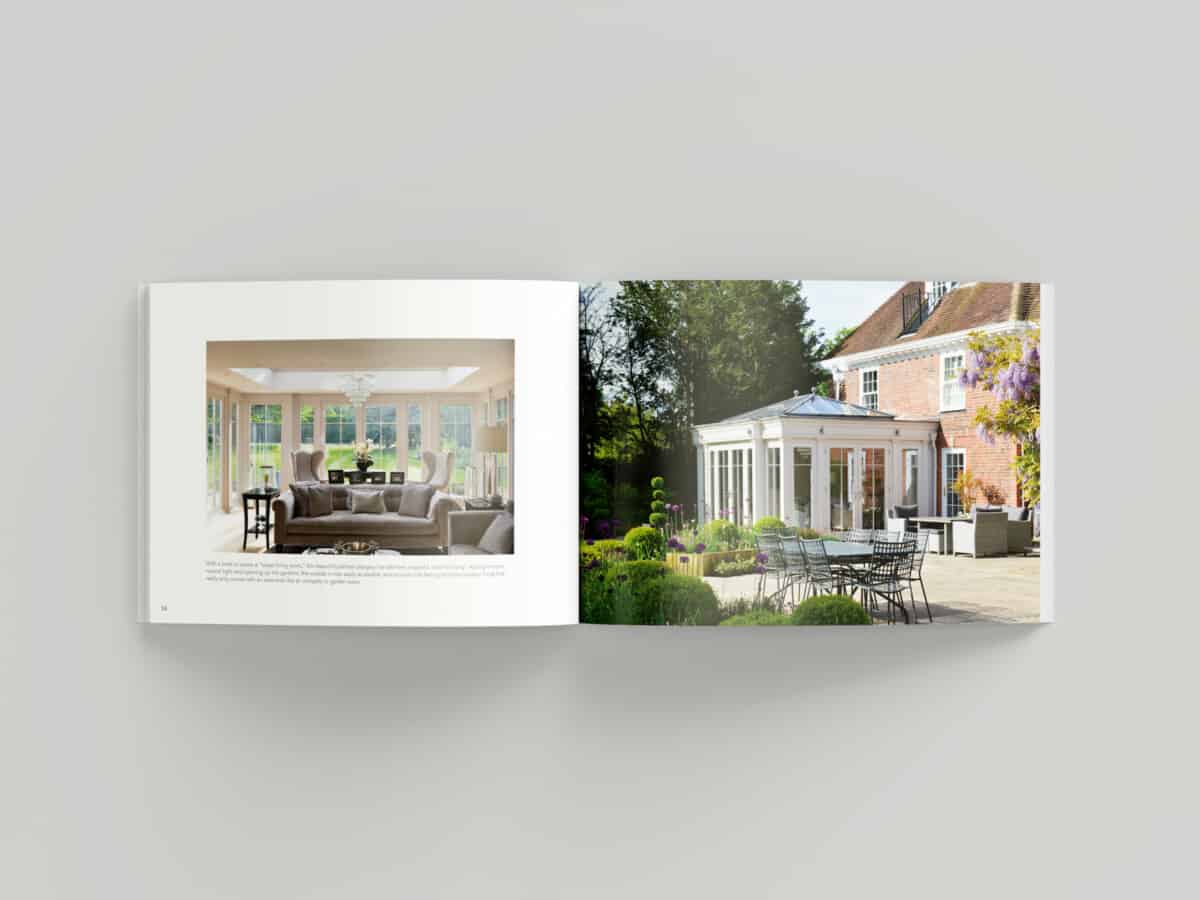 Request Our Latest Brochure
Full of inspirational designs to captivate your imagination.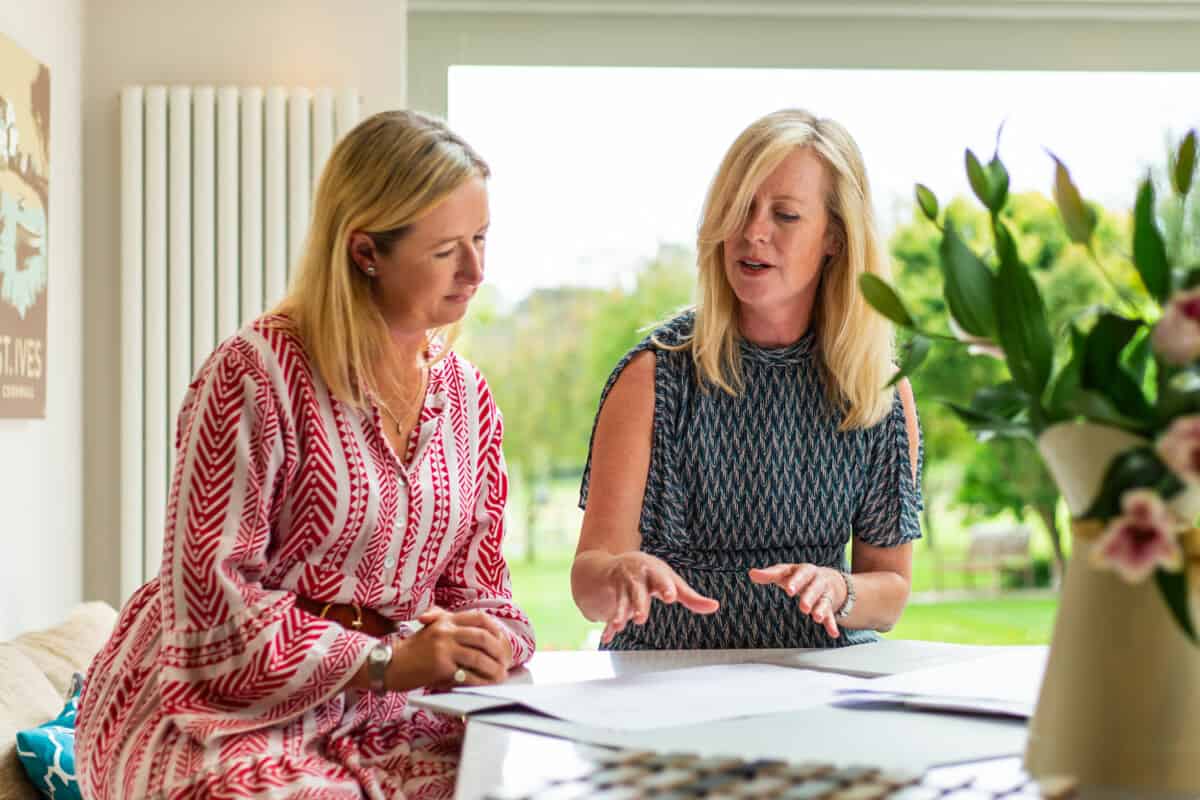 Book a Design Consultation
Our team of expert designers look forward to inspiring you.