With a brief to create a "larger living room," this luxury painted orangery in Buckinghamshire has definitely created a 'room for living' for this customer.
Adding in more natural light and opening up the beautifully tended gardens were additional requirements for this bespoke orangery design, by Rudy Staal, one of David Salisbury's most experienced sales designers.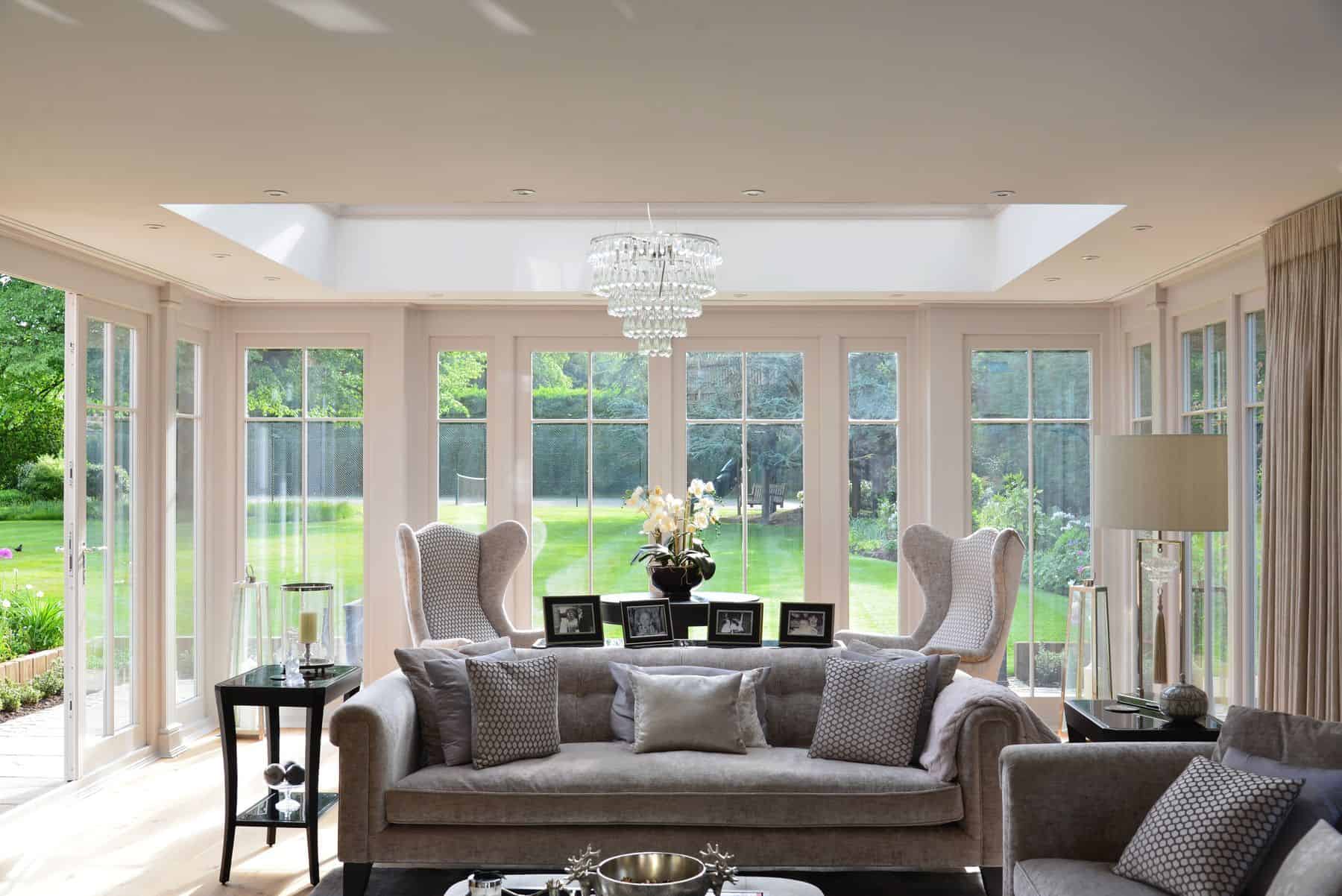 Bespoke Orangery Extension
With two sets of French doors, the garden is now easily accessible, and provides that feeling of indoor/outdoor living that really only comes with an extension like an orangery or conservatory.
The large lantern roof, a David Salisbury design specialism, allows in the sought-after light from above, so that the stylish, contemporary sofas and armchairs are perfectly positioned for that morning cup of coffee, time to read the newspapers or enjoy a catch up with family and friends.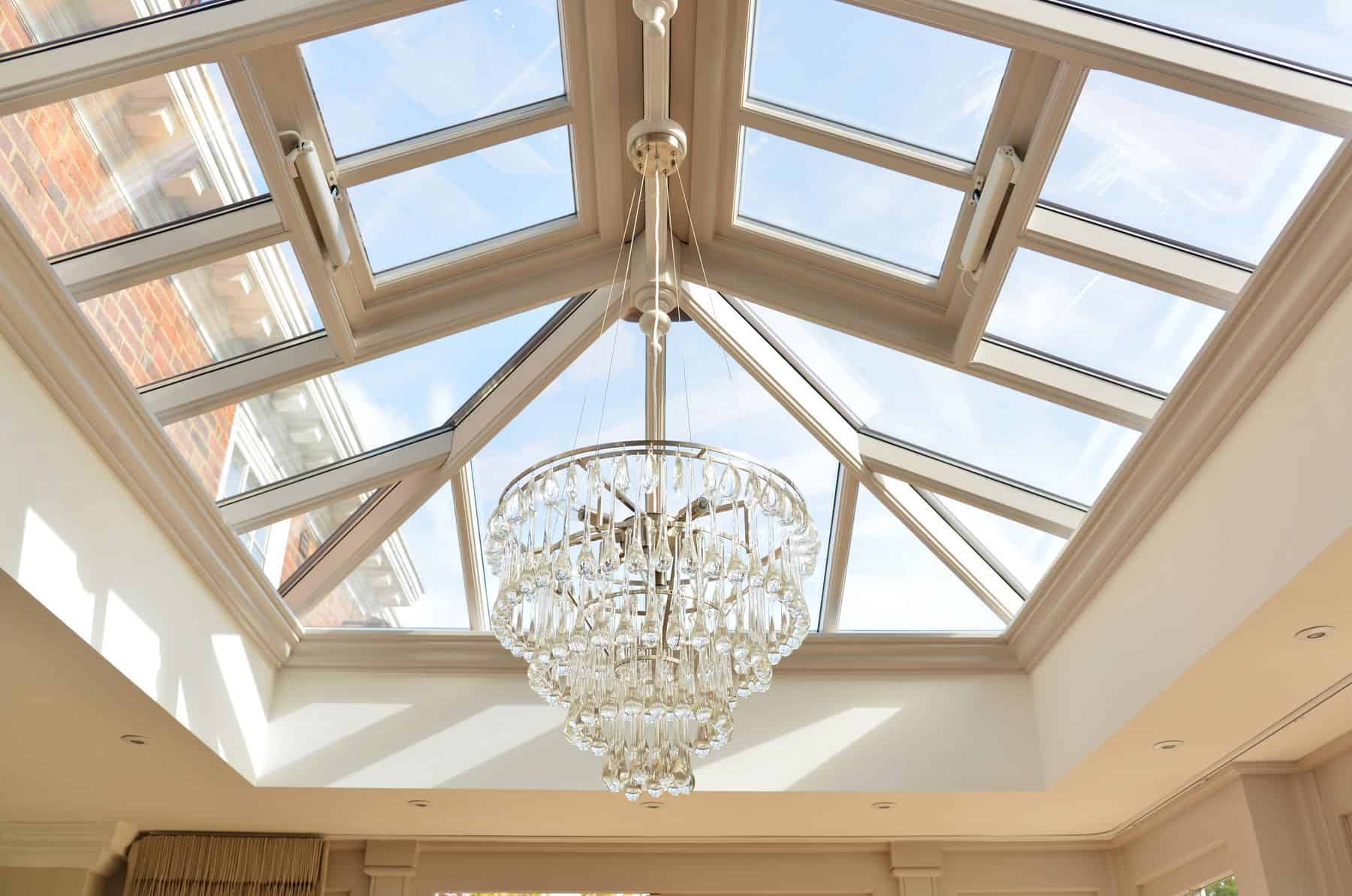 The traditional design is in keeping with the customer's eye-catching period home, for which David Salisbury also provided some replacement vertical sliding timber sash windows.
In overall terms of size, this project helps to underline that the finest quality timber orangeries need not always be large – good design is all about proportions and aesthetics, qualities that Rudy always aims to incorporate into every new scheme he is commissioned to work on.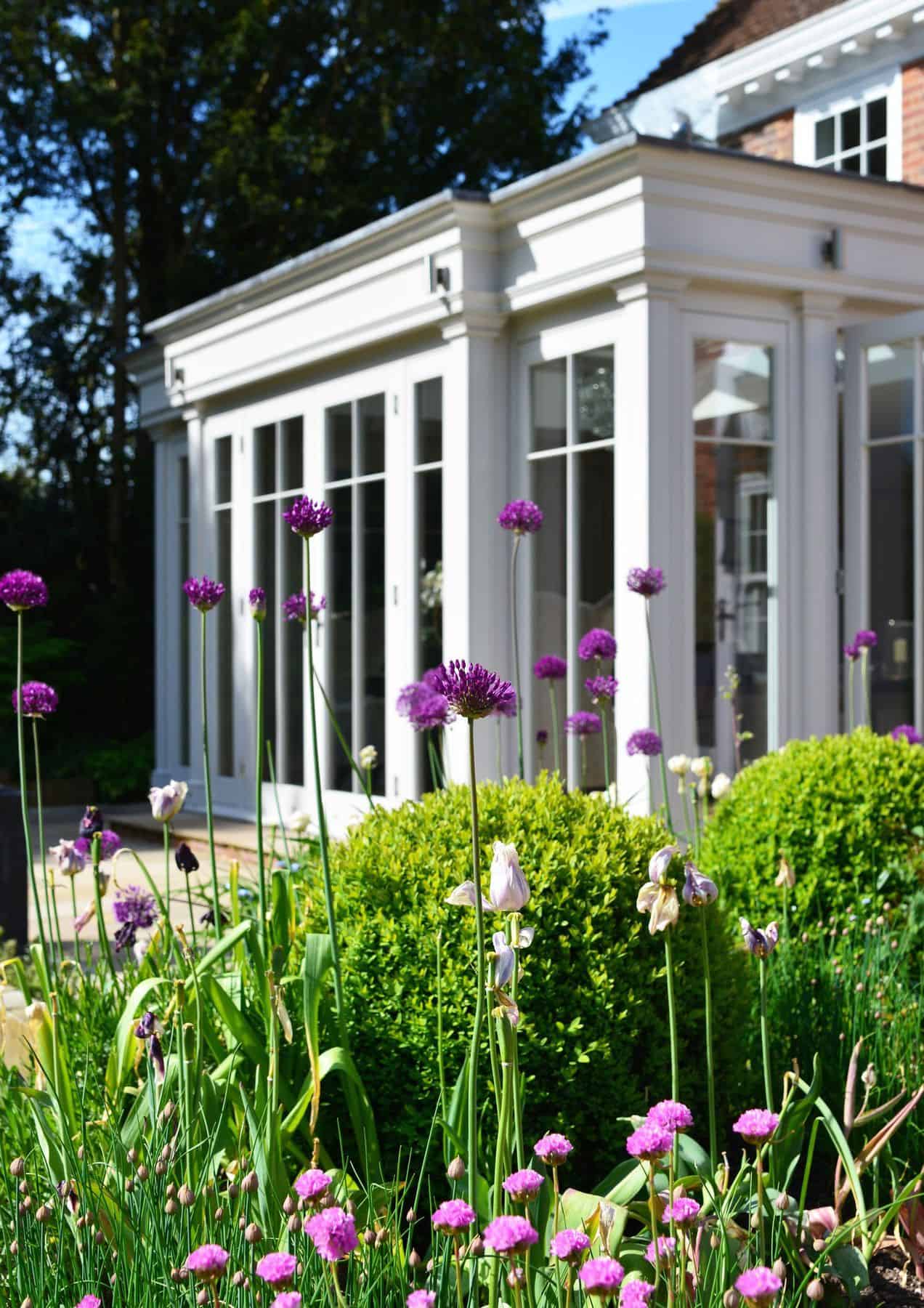 The result is a transformation of the customer's home, providing them with much more attractive and functional living space, panoramic views of their garden and easy access to the patio area outside the rear of the property – sounds like the ideal combination for a successful orangery or conservatory project to us!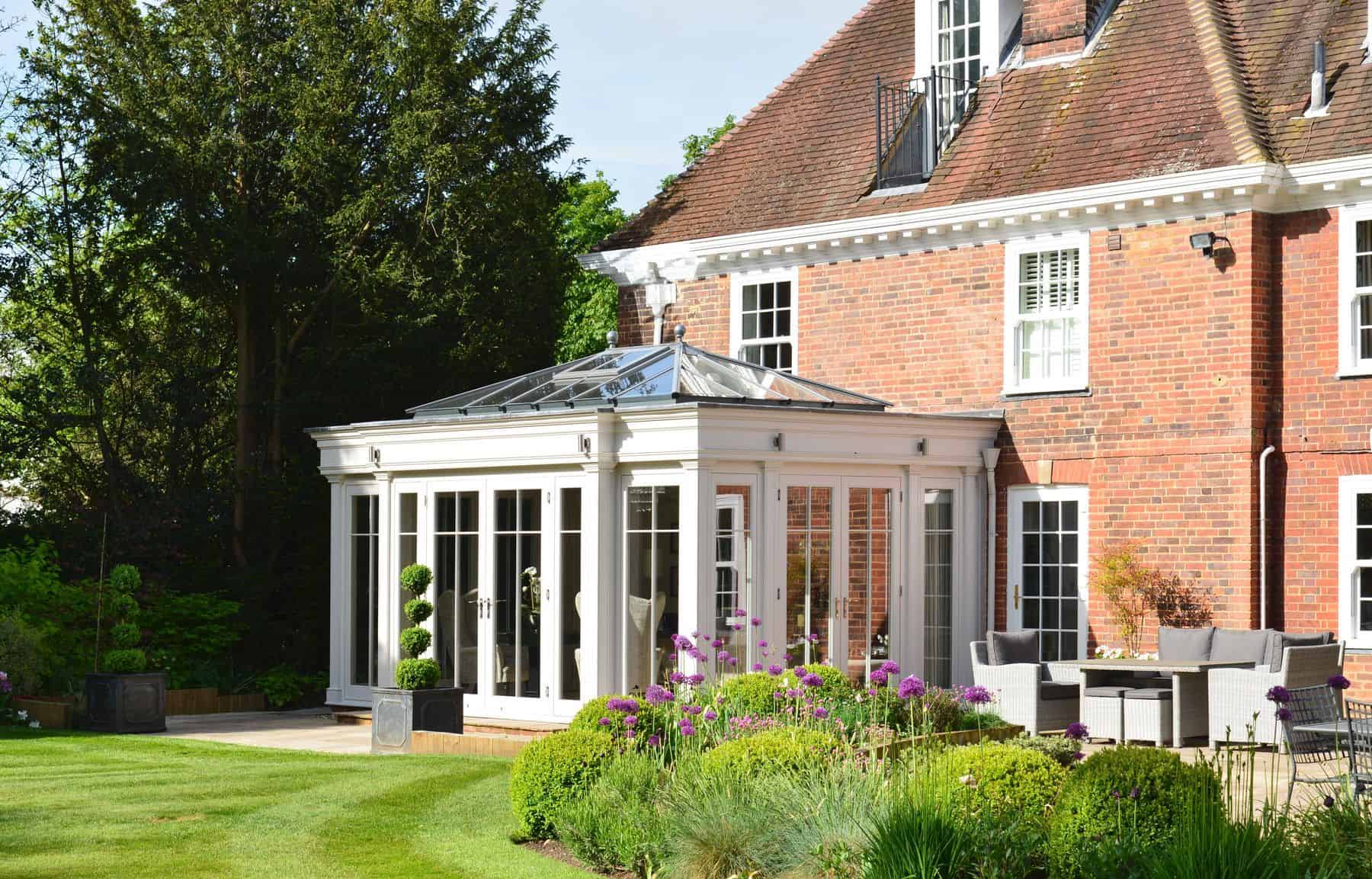 So, if you're considering adding a building extension, whether painted like this one or in natural oak, we recommend a good look at the ever-popular case studies section of our website – they're an endless source of inspiration and show the many benefits of working with a totally bespoke design and manufacturing business like David Salisbury.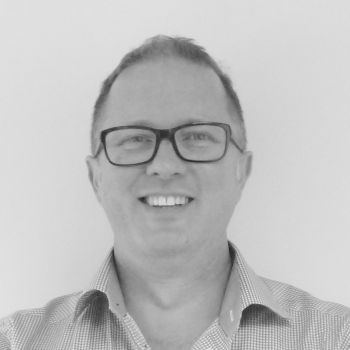 Designer

​,

David Salisbury
Rudy Staal
Rudy grew up in Zambia before moving to Cape Town to further his studies. He has always held a passion for design and has been working in the UK for over 15 years now in the orangery and conservatory industry. His career with David Salisbury began in April 2010, after spending a few years working for a competitor. Rudy has a natural creative flair and this shows in his designs. If you're stuck for ideas, Rudy will give you a thousand!
To list one project as a favourite is hard for Rudy as each project is so different and each has their own style, quirks, creative energy, and challenges. Rudy treats all projects with the same level of enthusiasm and creativity as the next. He loves visiting his clients and really cares about the experience and lifestyle our customers gain from installing a David Salisbury extension. Expect him to pop back to see you after the project is complete!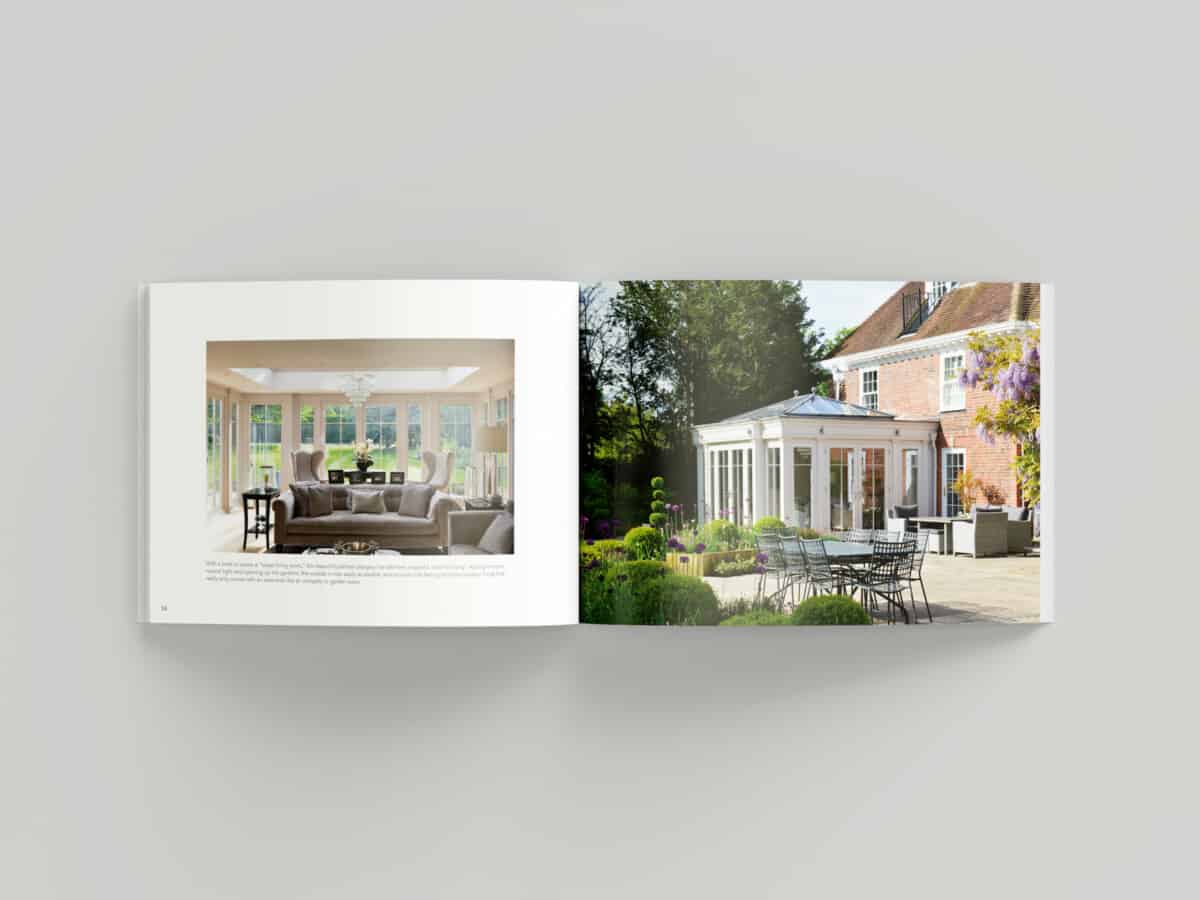 Request Our Latest Brochure
Full of inspirational designs to captivate your imagination.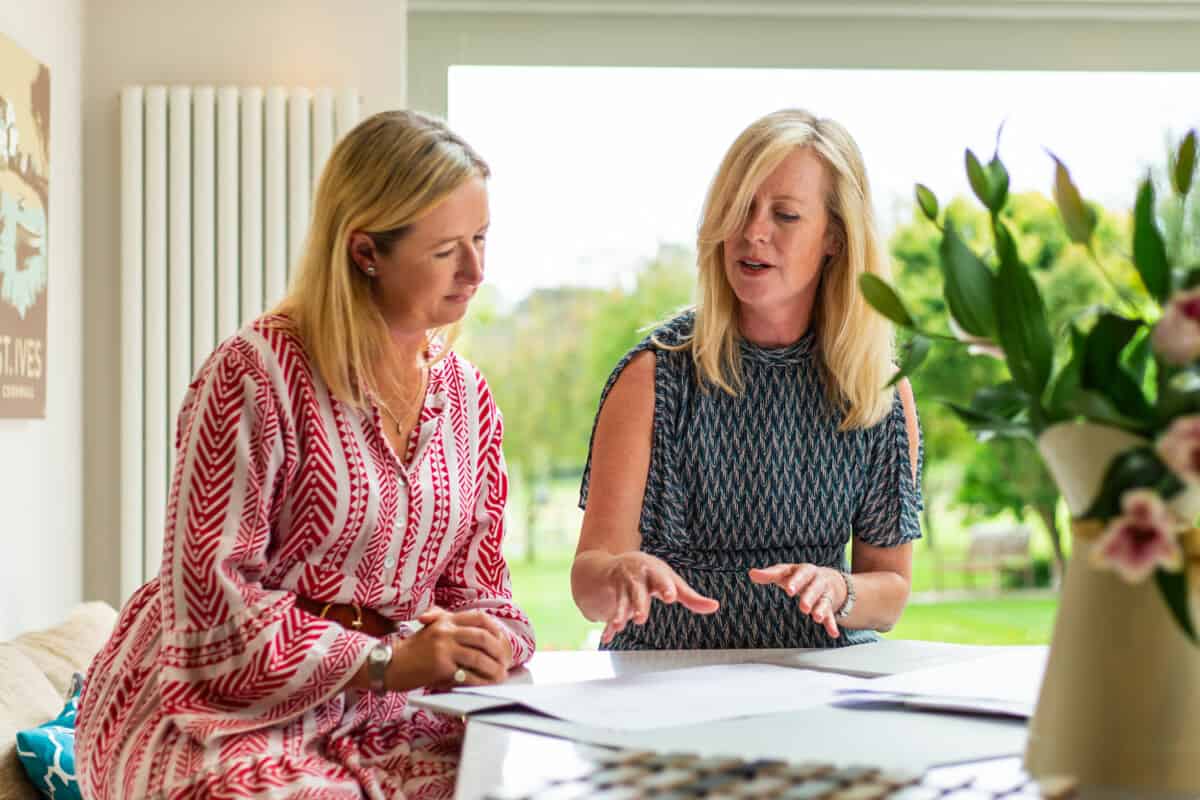 Book a Design Consultation
Our team of expert designers look forward to inspiring you.