With Christmas nearly upon us, as we start to take stock of another busy and productive year, it is always a good time to look back at what the last 12 months has brought us here at David Salisbury and review some of our many highlights.
It certainly feels like each recent year has been as momentous as the last, as we have lived through the pandemic era and many of the related outcomes, along with the passing of the late Queen. Whilst the wider economic picture is clearly front of mind now, it was only back at the beginning of this year that we started to emerge from Covid restrictions.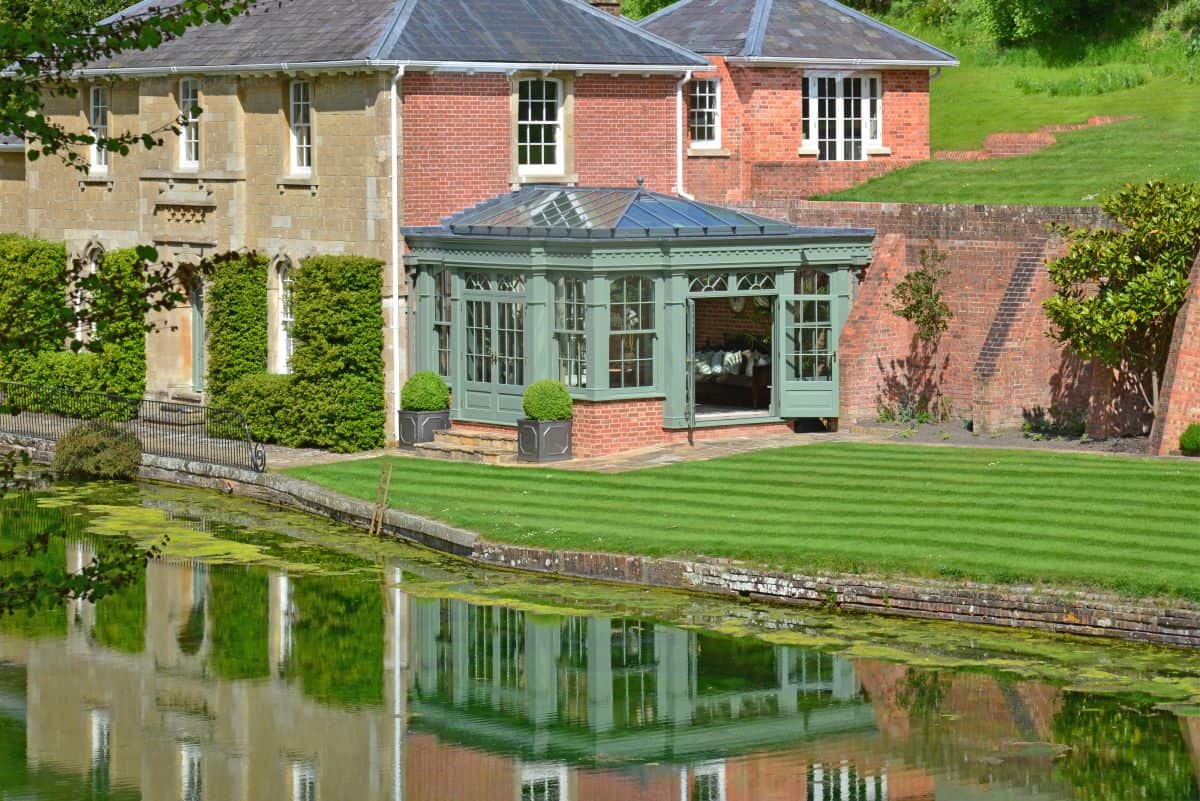 For businesses involved in construction and the residential sector, in particular, these past couple of years have driven a boom in home improvement projects, from extensions to create more living space to new kitchens and home offices.
As 2022 progressed and the economy opened back up fully, some of the focus moved from our homes to spending on, for example, travel and leisure experiences. With this evolving picture in mind, here are our top 10 highlights of the past year, starting back at the very beginning.
New Website
Before January was out, we had launched our new website, which you will be experiencing now if you are reading this article(!).
Built on an entirely new platform, the result is a leaner, faster, greener website (hosted on servers powered by renewable energy), featuring streamlined design and a curated collection of our most inspirational orangery and garden room content.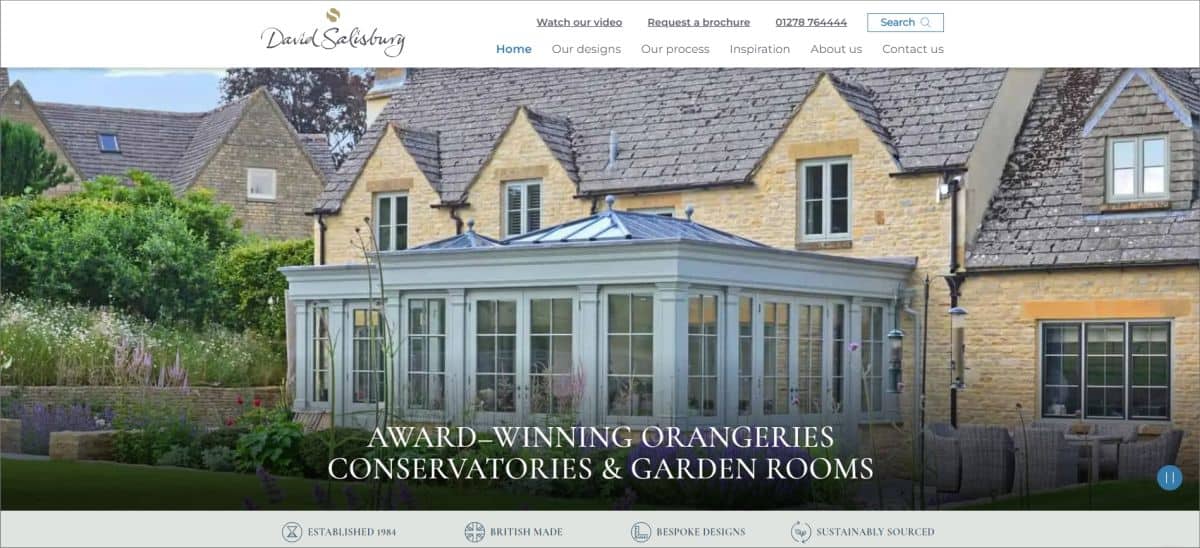 Awards for Design & Service
In February, Houzz, the leading social network for home renovation and design, awarded David Salisbury the Best of Houzz Design Award for the sixth time in seven years. Only awarded to the top 3% of designers on the platform, this accolade recognises the popularity of our orangery and conservatory photography.
In addition, David Salisbury was awarded the Houzz Customer Service award, underlining the importance of excellent customer service provision to the success of our business.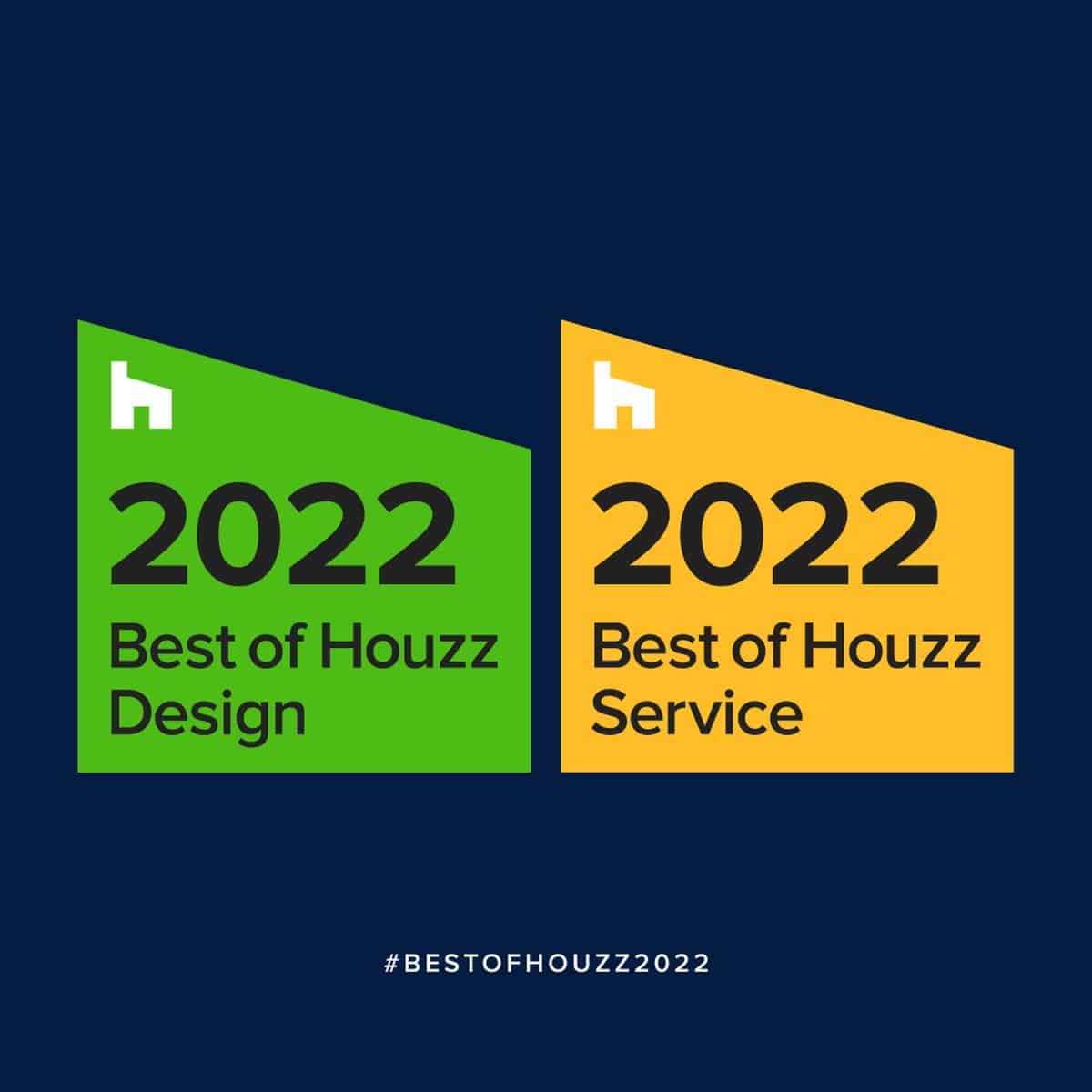 Listed Building Planning Process
Another notable milestone in the first quarter of this year, was the launch of our campaign to drive change in the listed building process, which is inconsistent, delayed and complicated.
Having successfully worked on thousands of listed buildings projects over the years, we felt it important to add our voice to this issue – one that is potentially impacting the condition of these historical buildings, along with the economic benefit derived from the wider construction sector.
Having received widespread press and editorial coverage during the course of this year, we will continue to push this message as part of our desire to continue to improve these listed buildings, which are a significant part of our national heritage.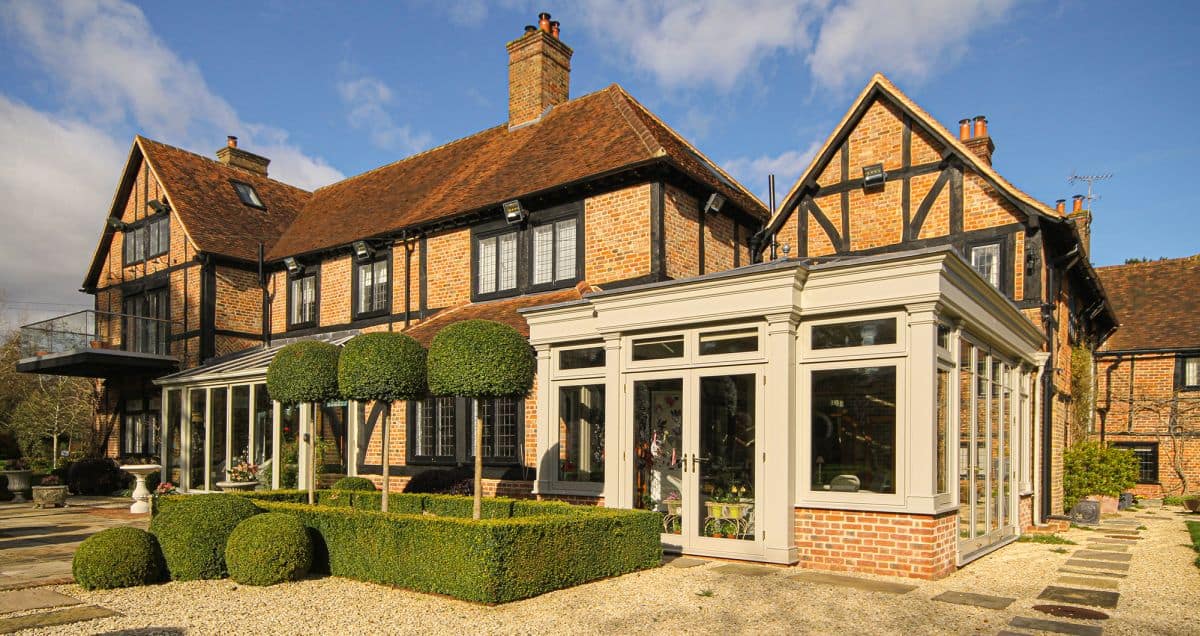 Our Top 10 Paint Colours
During March, we released our annual review of our top 10 paint colours for orangeries and garden rooms.
Shades of greys and off whites continued to be most in demand, whilst 'Limestone' was the biggest mover, rising from 9th the year before to 4th this time around.
Record Investment in Machinery
Earlier this year, we produced a short film to highlight some of the record investment in new machinery that we have undertaken over the past couple of years.
Watch below to see some of the new hi-tech CNC machinery we are now utilising and understand how we continue to push the boundaries of joinery technology here in the UK.
New Oak Video
Some of the footage from the above filming contributed towards our new oak video, which we launched back in April.
This video underlines the superior specification of every oak framed orangery or garden room that we manufacture and explains how our customers enjoy the finest quality oak building available in the UK – watch below.
Gorgeous Garden Rooms
Undoubtedly one of our most popular blogs of 2022, based on a combination of engagement and reaction, was our round up of '5 Gorgeous Garden Rooms.'
Whether a natural oak framed build or a freestanding painted construction, these garden rooms, spread around the country, stylishly connected indoors and out.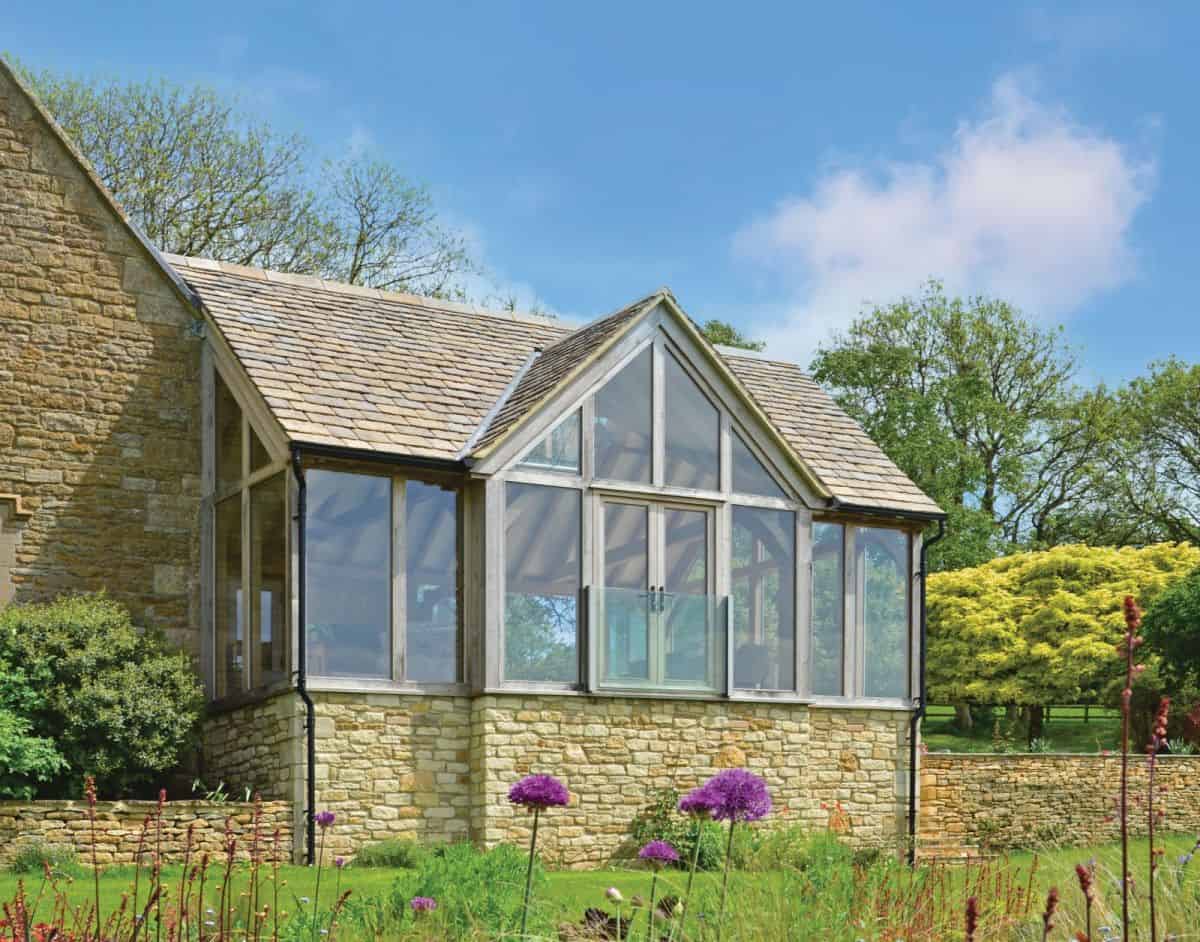 New Advertising
As we moved into the second half of the year, we debuted a new look for our national press advertising.
Featuring a fresher design, which allowed us to include more photography of our orangeries and garden rooms, these adverts have been rolled out and have appeared in The Times & Sunday Times, Daily Telegraph and a selection of home interest and lifestyle media titles.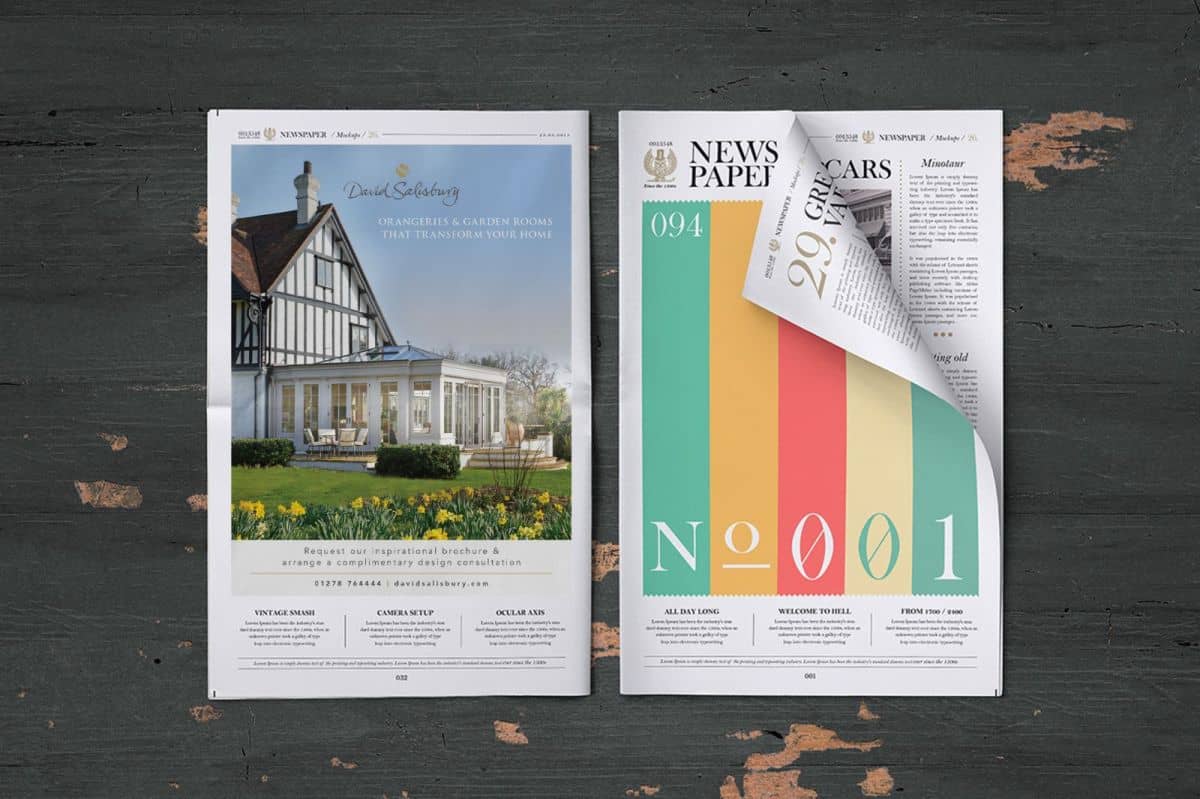 Oak Orangery Evolution
As the third quarter came to end, before some of the major news events of the year started to take hold, we took a moment to review how our oak framed orangeries and extensions have evolved over time.
From mansard roofs to bi-fold doors, this article charts how these buildings have progressed over the years, whilst quality and enjoyment have remained the common themes.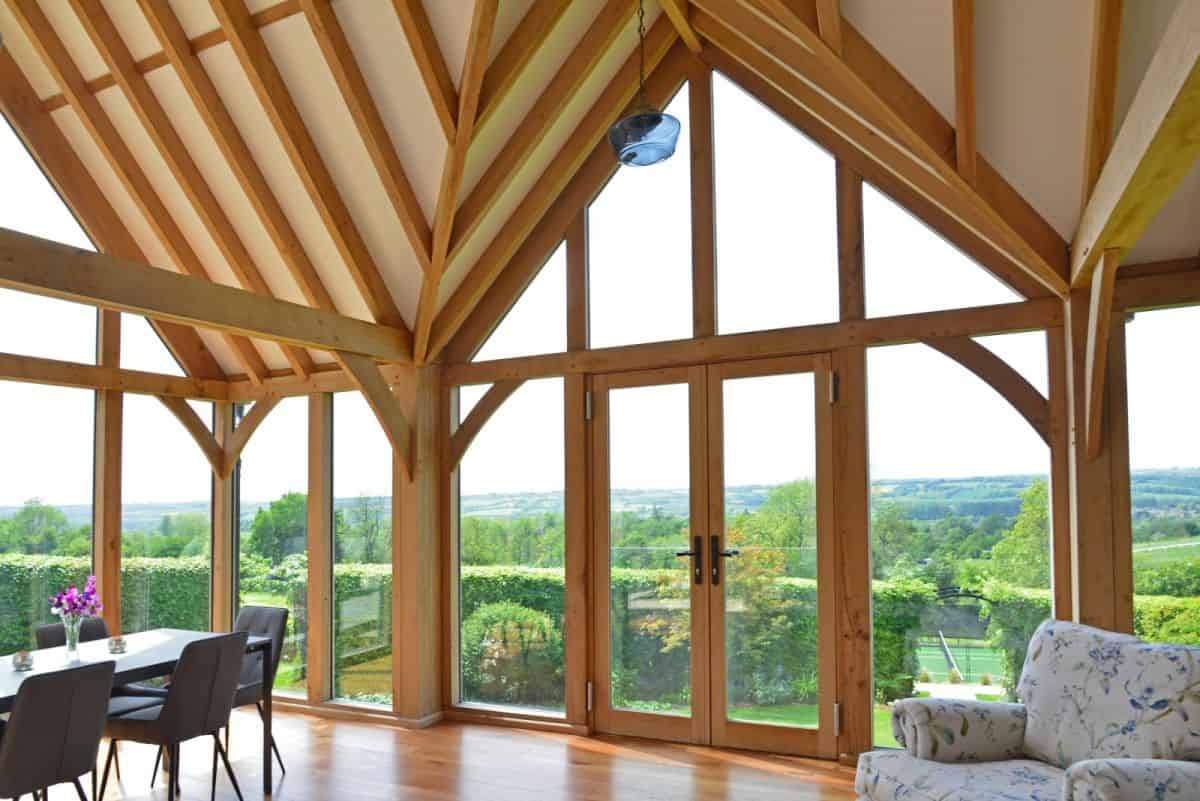 Video: World Class Technology
Heading into the final quarter, we were proud to launch another new film, this time highlighting the world class technology behind our painted timber orangeries and garden rooms.
This video covered just some of the almost £1.5m new machinery investment programme we have undertaken in the past couple of years, ensuring we continue to produce the most technologically advanced and precision manufactured timber extensions here in the UK – watch below.
Video has played an important part in telling the story behind the significant growth and sustained success of David Salisbury and will continue to do so, as we head into the New Year.
Looking Ahead to 2023
As Christmas is almost upon us, and our last working day is Friday 23rd December, it is time to focus on the festive season.
We have some very exciting plans for 2023 which we can't wait to share with everyone, from past customers to new prospective clients, on our return to the office in January.
But that news will have to wait – until then, here's to a successful 2022 and season's greetings to everyone connected to David Salisbury.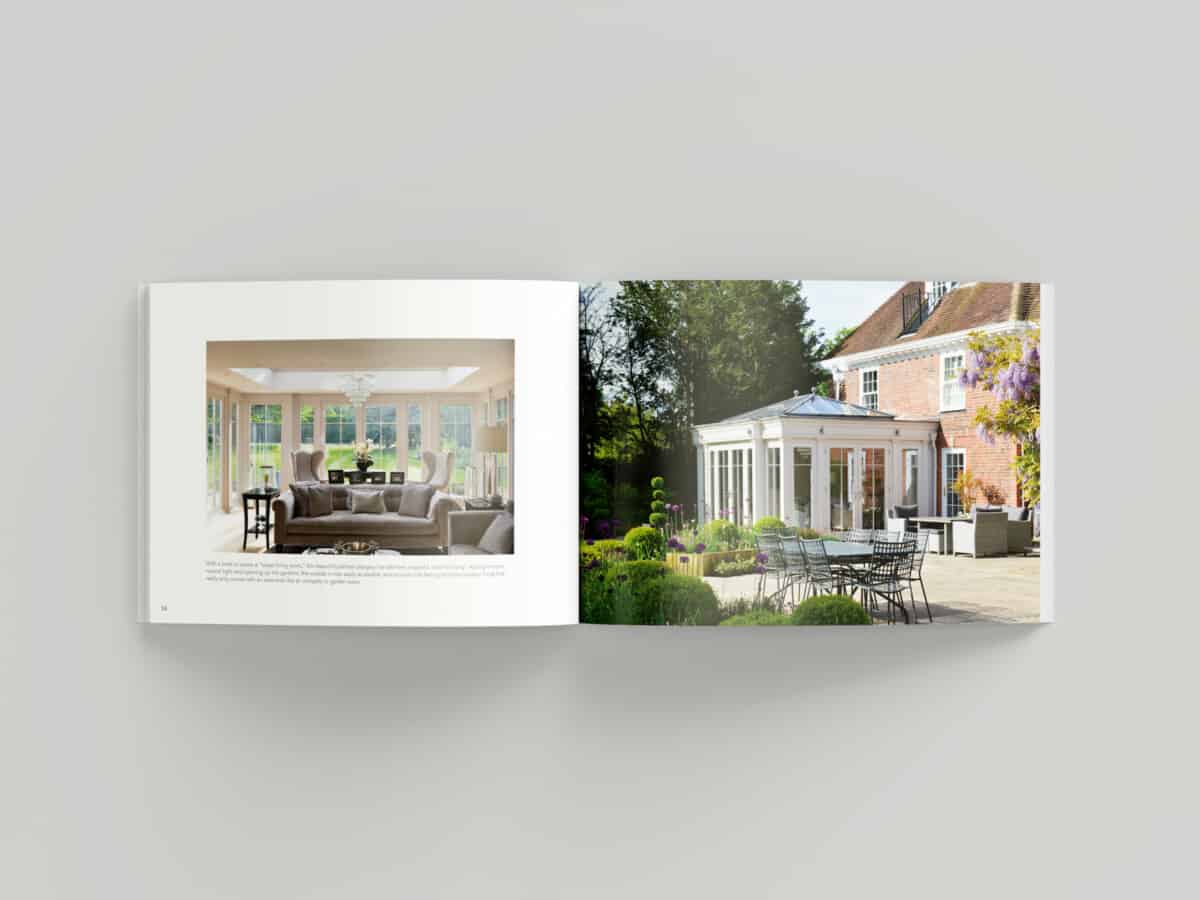 Request Our Latest Brochure
Full of inspirational designs to captivate your imagination.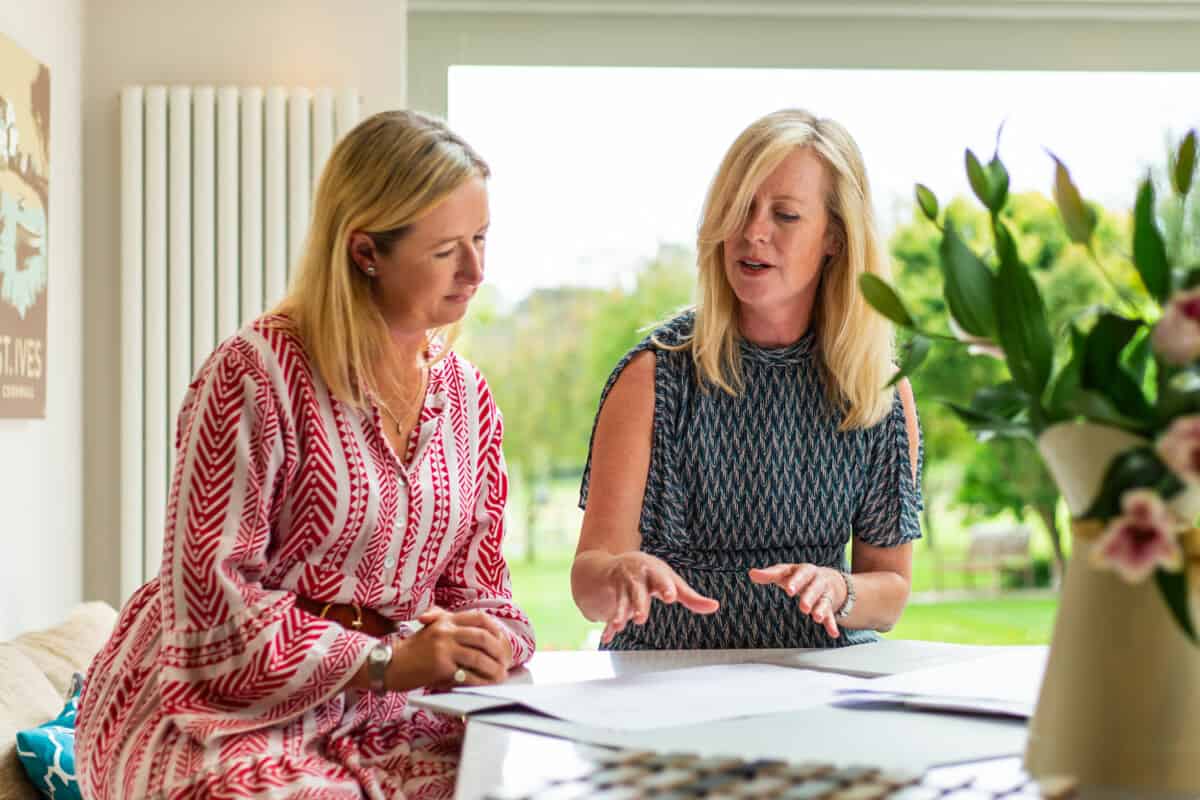 Book a Design Consultation
Our team of expert designers look forward to inspiring you.