Having become an important feature of residential property marketing, aerial video is also one of the best ways to demonstrate the transformative effect that adding an orangery or garden room can bring to a home.
Filmed a few years ago, this drone footage below illustrates the bespoke orangery that we designed and built to extend this Grade II listed former coach house in the Cotswolds.
Providing a different perspective from a traditional photoshoot, this aerial film reveals a number of design features that are characteristic hallmarks of an orangery.
Bespoke Orangery Design
Measuring a little over 6m wide by just under 6m deep, the footprint of this orangery is almost square and connects the rear elevation of this period home with the beautifully tended garden.
Seen from the air, the proportions of the window glazing and bi-fold doors are shown, giving the extension its elegant finished look.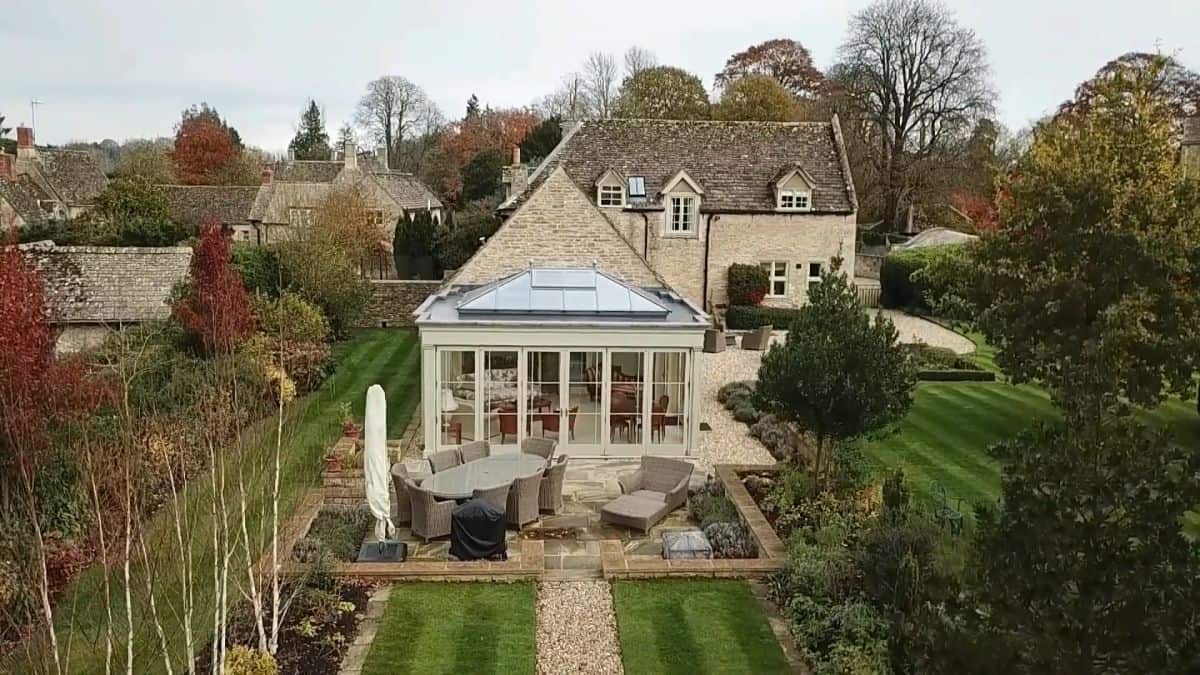 Orangery with Roof Lantern
The aspects of geometry and symmetry that make up the design of a roof lantern can perhaps best be best appreciated from above.
In this drone photo below, the size of the lantern, relative to the overall orangery, becomes apparent.
The result is a living space filled with natural light from above and from the sides.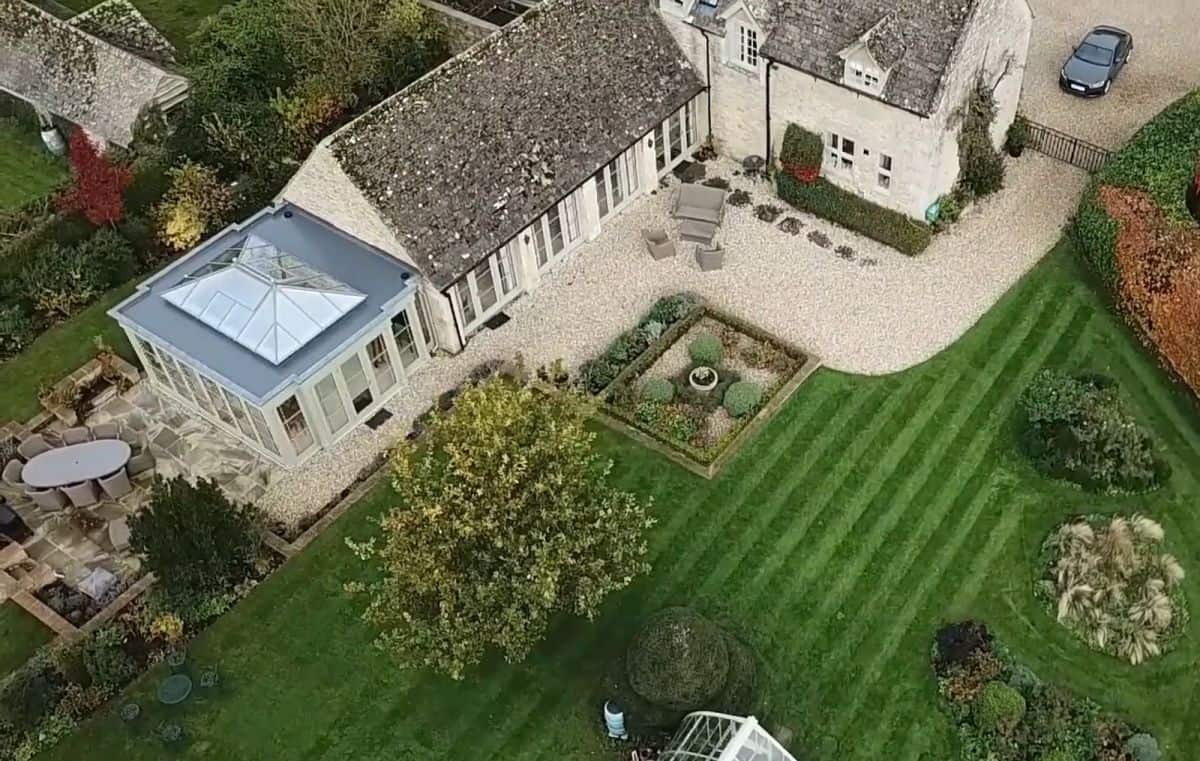 Matching Doors & Windows
This final shot from the drone, below, illustrates how matching window and door fenestration can create a co-ordinated, joined up look.
In this case, the design of orangery windows and doors were repeated across the rear elevation of the original building.
The exterior joinery was painted in Stone, from our own unique colour palette, which provided a complementary finish to the Cotswolds stone masonry. A two-tone paint finish was specified, with the interior-facing joinery painted white, to leave a smooth, clean appearance.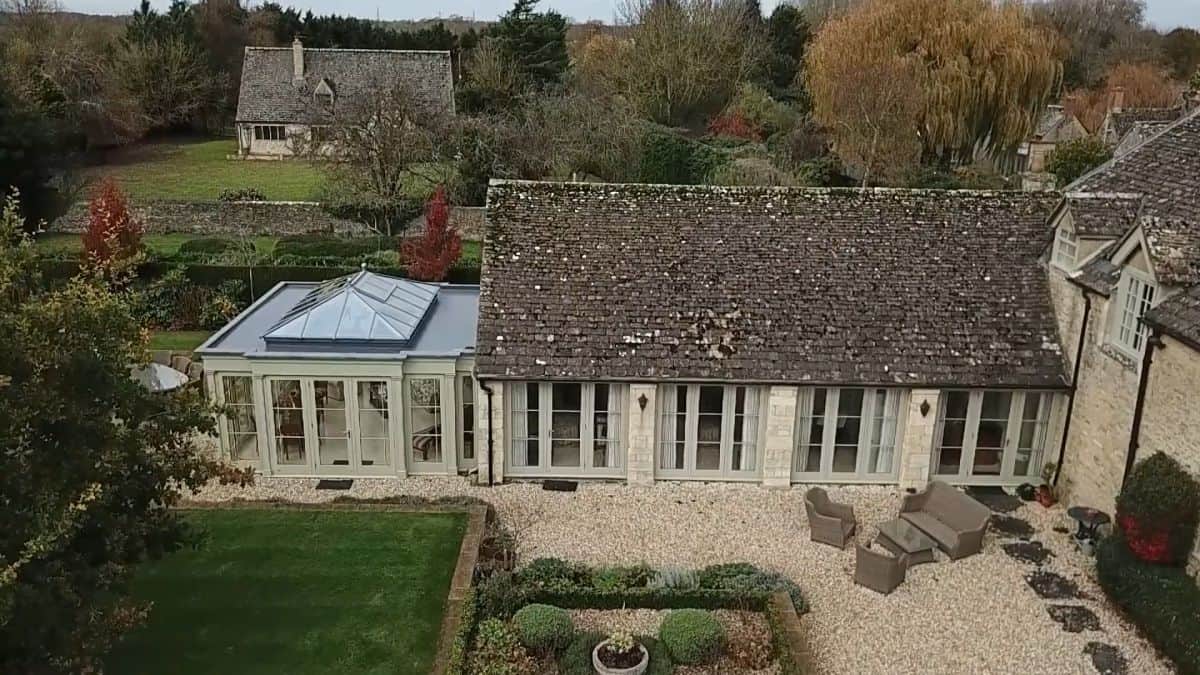 Drone footage, and video generally, is becoming an increasing part of our broad portfolio of successfully completed projects.
Our Case Studies are always a popular resource for anyone considering a new orangery or garden project.
Whether video or photography, the chances are we have the necessary inspiration to kick-start the most demanding of home extension design briefs.
Further viewing: Orangery transforms Somerset farmhouse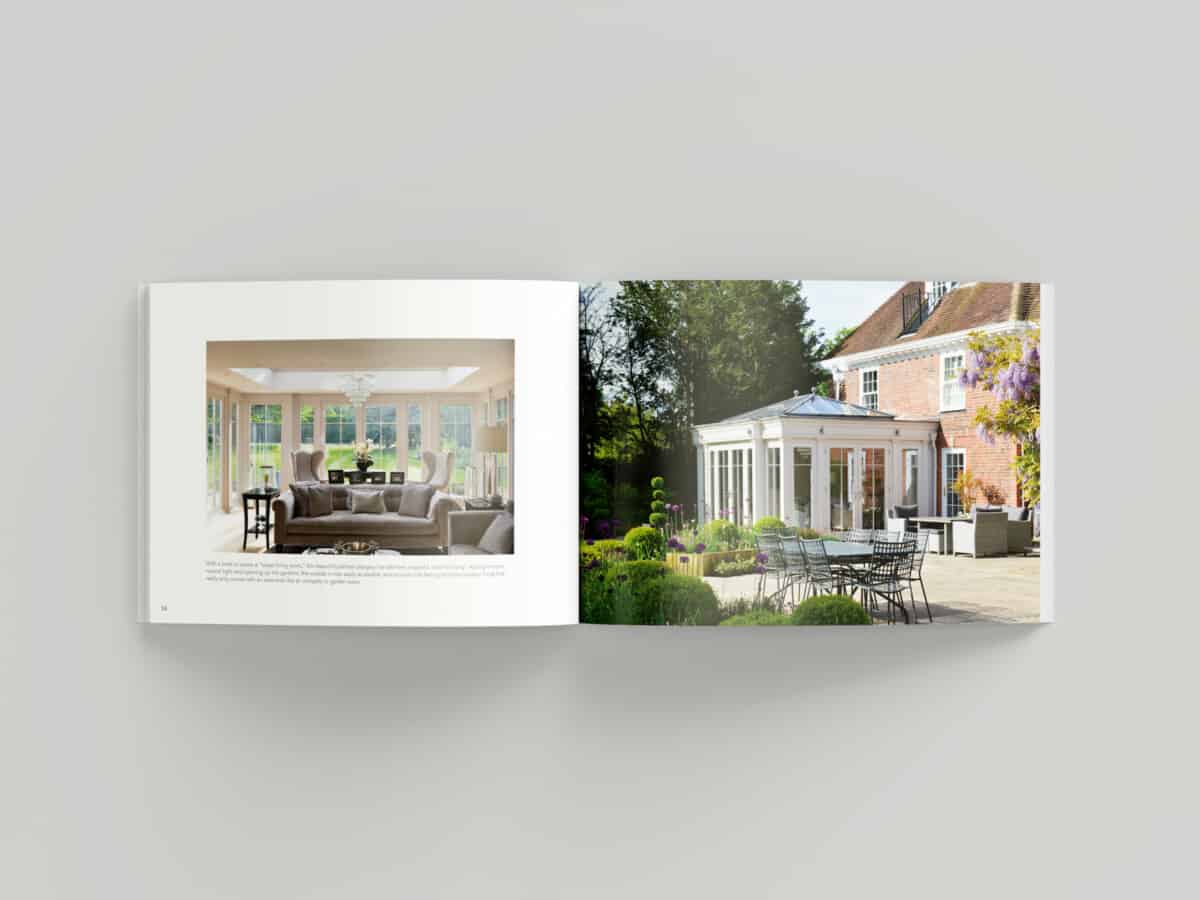 Request Our Latest Brochure
Full of inspirational designs to captivate your imagination.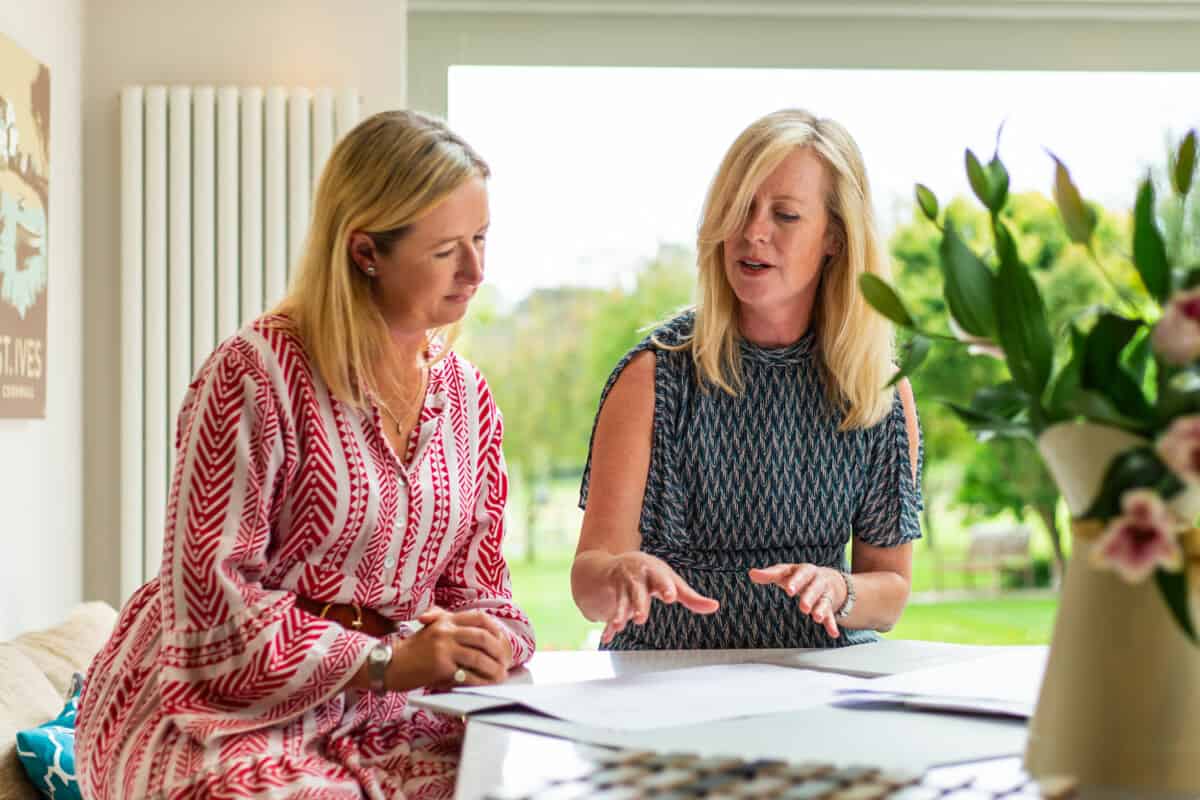 Book a Design Consultation
Our team of expert designers look forward to inspiring you.