With the number of bespoke orangeries and conservatories that we are fortunate enough to design and build each year continuing to increase, the volume of data on the specifications of these building extensions leaves us well placed to identify and comment on home improvement trends.
One subject that always creates a high level of interest is our annual review of colours, which our customers choose for a painted timber orangery or garden room.
Greys & Off Whites
Shades of grey and off white continue to dominate – whilst the make up of the top 5 colours remains largely the same (with the exception of Limestone, which has jumped up from 9th last time to 4th this time), there are notable changes in the remainder of these rankings, with Shadow Stone, Slipper White and Inner Self (6th, 7th and 8th previously) slipping just out of the top 10 this time around.
Most Popular Paint Colours
Perhaps unsurprisingly given the nature of external joinery, White has remained the top choice for a painted orangery or conservatory. This choice is often influenced by the desire to match the colours of the existing home's windows and doors, or a need to meet a particular planning requirement such as listed building consent.
The contemporary grey shade of 'Pavilion' was once again the second most popular paint finish, rounding off this bespoke orangery below right.
The ever-popular Coastal Grey was third in the list, in terms of our most widely chosen colours last year (shown below left).
Next came two contrasting shades, Mendip Grey and Limestone, which were equal 4th amongst our completed installations last year – with the latter, as noted above, experiencing the biggest increase of the top 10.
The subtle shade of Eagle Sight was 6th this time round, consolidating its position as one of our top colours of the past few years, no doubt helped by its presence in a number of our national advertising campaigns.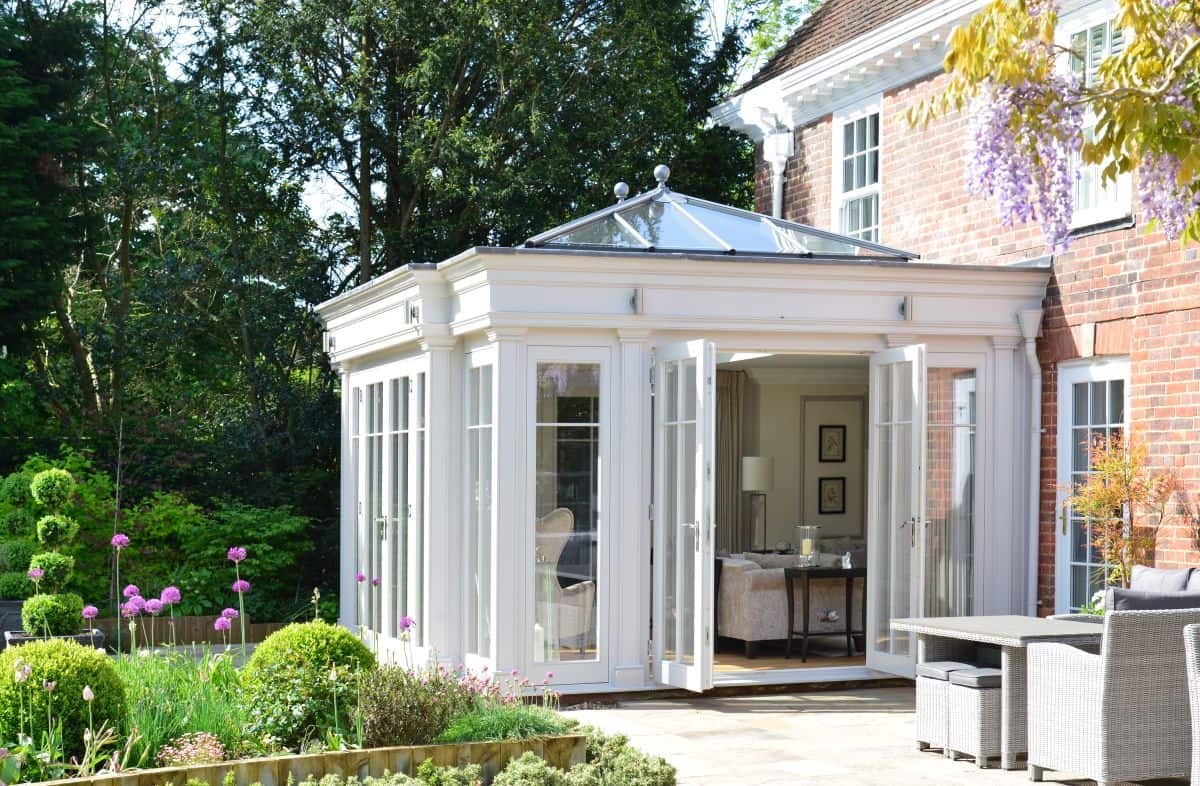 The next two colours in these rankings were outside of the top 10 last time.
Quantocks Quest is a lovely combination of green and grey, completing this orangery kitchen extension near Bristol below left. Shaker Cream is one of our older colours and a welcome return to this list this time around.
The final two colours in our top 10 from 2021 are darker shades of grey. Halcyon Grey (up one place from 10th to 9th this time) is the colour of our distinctive freestanding orangery on display at our showroom in Chelsea (below right).
Pennant Stone is the last colour in our most popular selections from the past 12 months. This modern grey finish sits in between some of the lighter greys covered above and the just-mentioned Halcyon Grey, which is the darkest shade in the list.
Paint Colour Inspiration
If you're looking for some paint colour inspiration for your new orangery or conservatory, hopefully this summary will be a useful reference.
However, please be aware that the colours shown in the images above can vary between different devices, so should be used as a guide only.
When making final colour confirmations, we will present to you physical colour samples manufactured from timber and colour matched accordingly.
If you are considering an orangery from David Salisbury, these colour samples are available on request.
Paint Technical Specifications
Our timber is treated with three coats of factory applied micro-porous paint providing a fully finished product. Our fully automated finishing plant provides a high quality, uniform paint finish.
All paint, primers and finishes are micro-porous, allowing the timber to breathe naturally.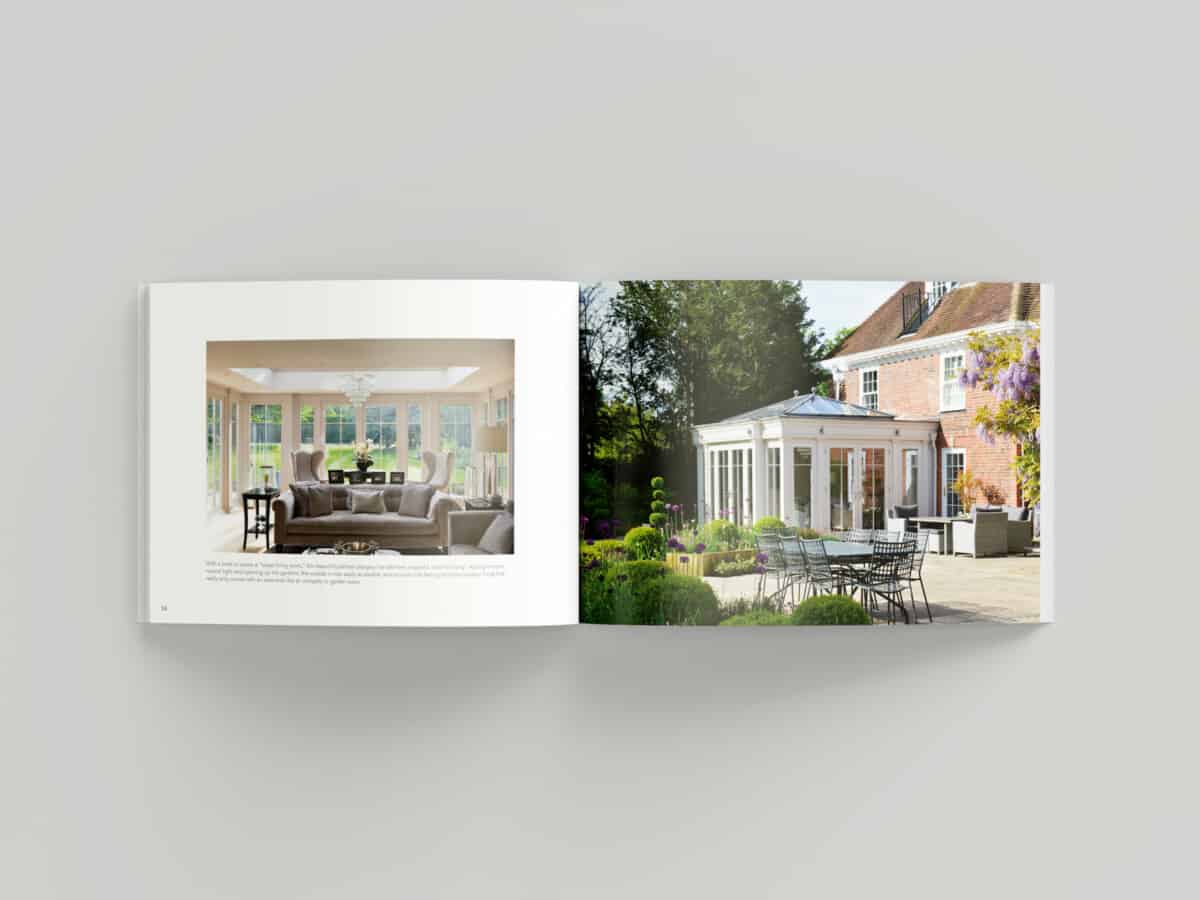 Request Our Latest Brochure
Full of inspirational designs to captivate your imagination.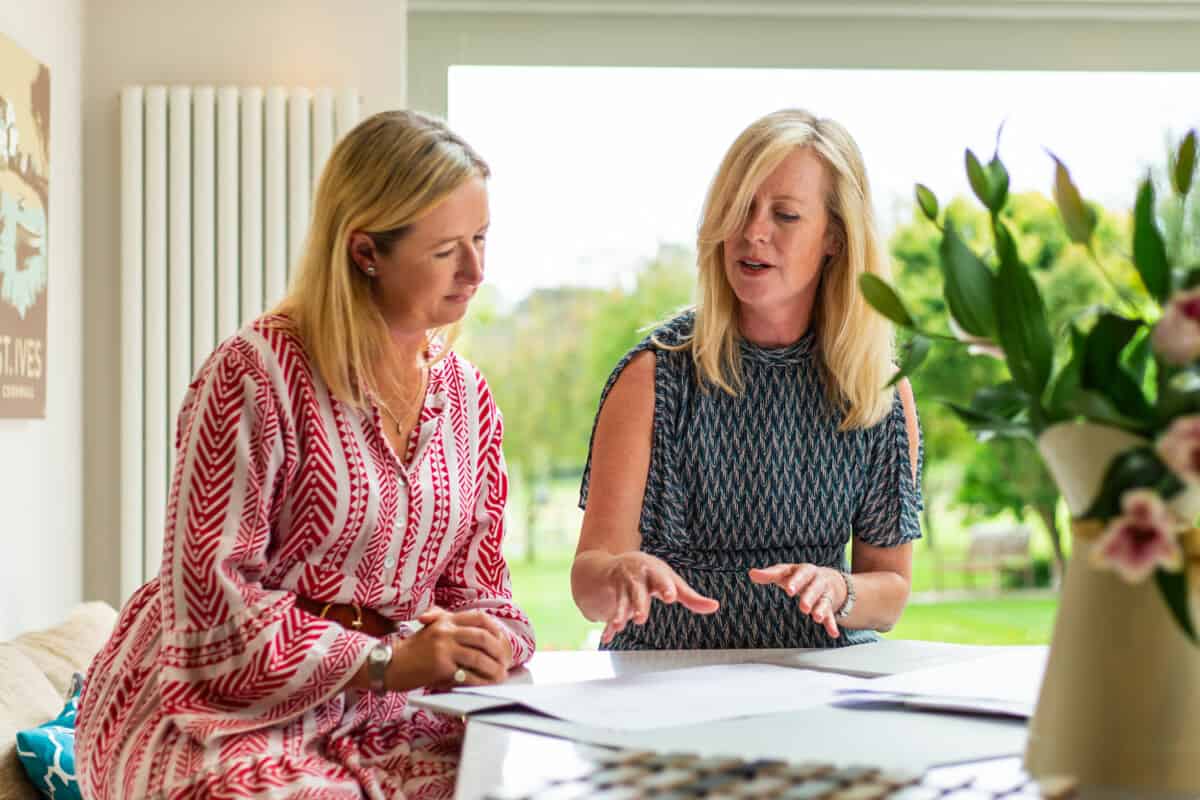 Book a Design Consultation
Our team of expert designers look forward to inspiring you.