With a brief to make a stunning addition to this customer's home, whilst making a statement in style, this modern looking orangery kitchen extension in Maidenhead, Berkshire hits all the right notes.
Designed by Rudy Staal, one of David Salisbury's most experienced sales designers, this double orangery runs almost the whole width of this period property, completely transforming it as a result.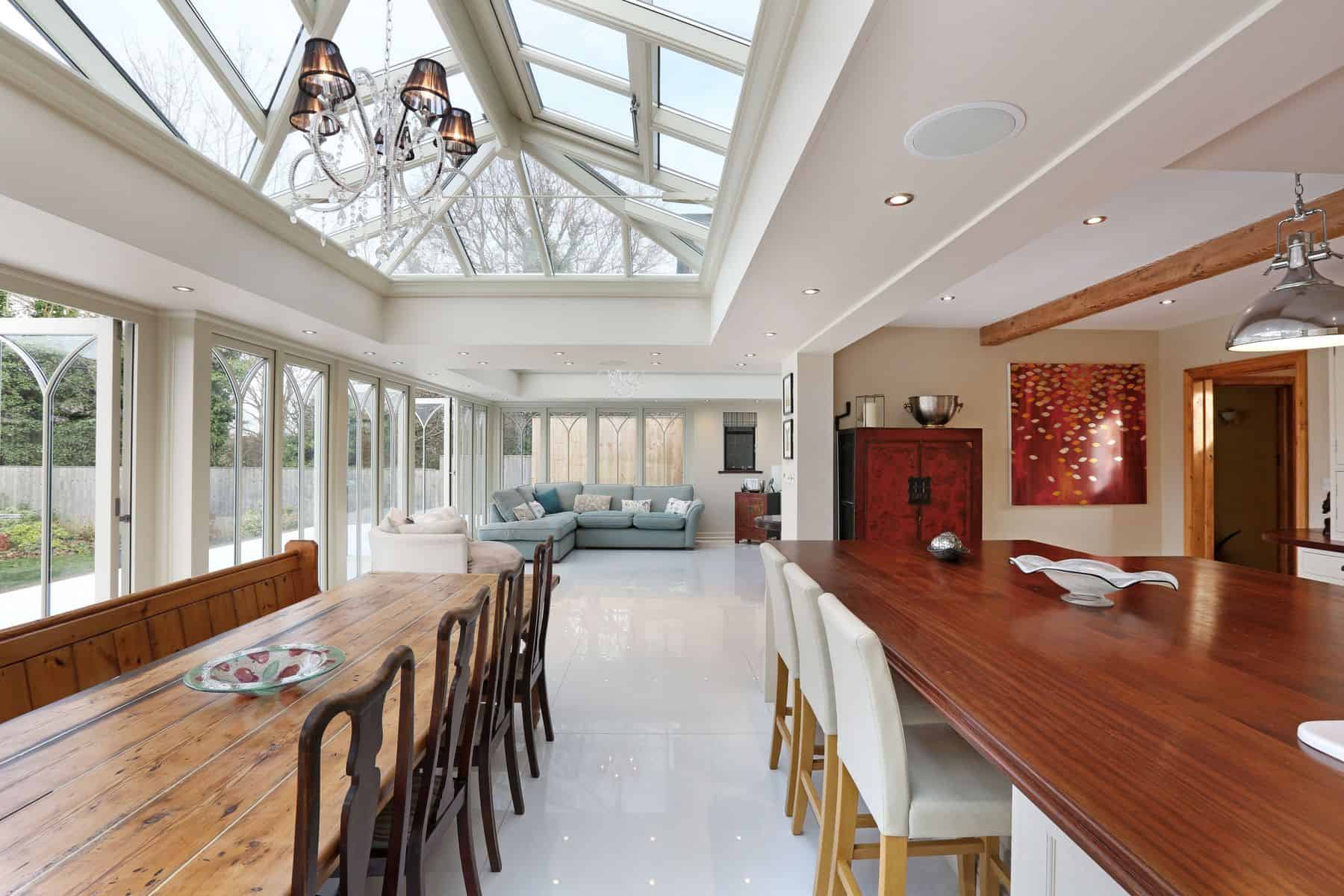 CONTEMPORARY ORANGERY KITCHEN EXTENSION
Substantially increasing the overall floor space of the home, this orangery acts as a kitchen, dining area and living room – in a well-designed, open plan format.
The handmade kitchen, from a local joiner, and choice of bright floor tiles act to enhance the abundant natural light that radiates through the full height windows and doors and double lantern roofs.
Rudy has a reputation for producing eye-catching designs that really enhance each customer's lifestyles. A notable example here is the different roof detail on the large right hand side of the orangery compared to the left, which might sound unusual but works perfectly when one sits back and takes in the context of the whole house, with its different sized roof gables.
Kitchen extensions remain a hugely popular form of home improvement project and an orangery or oak framed building extension lend themselves well to this sort of project by increasing the footprint of the home. It also means a talented designer can really work their magic!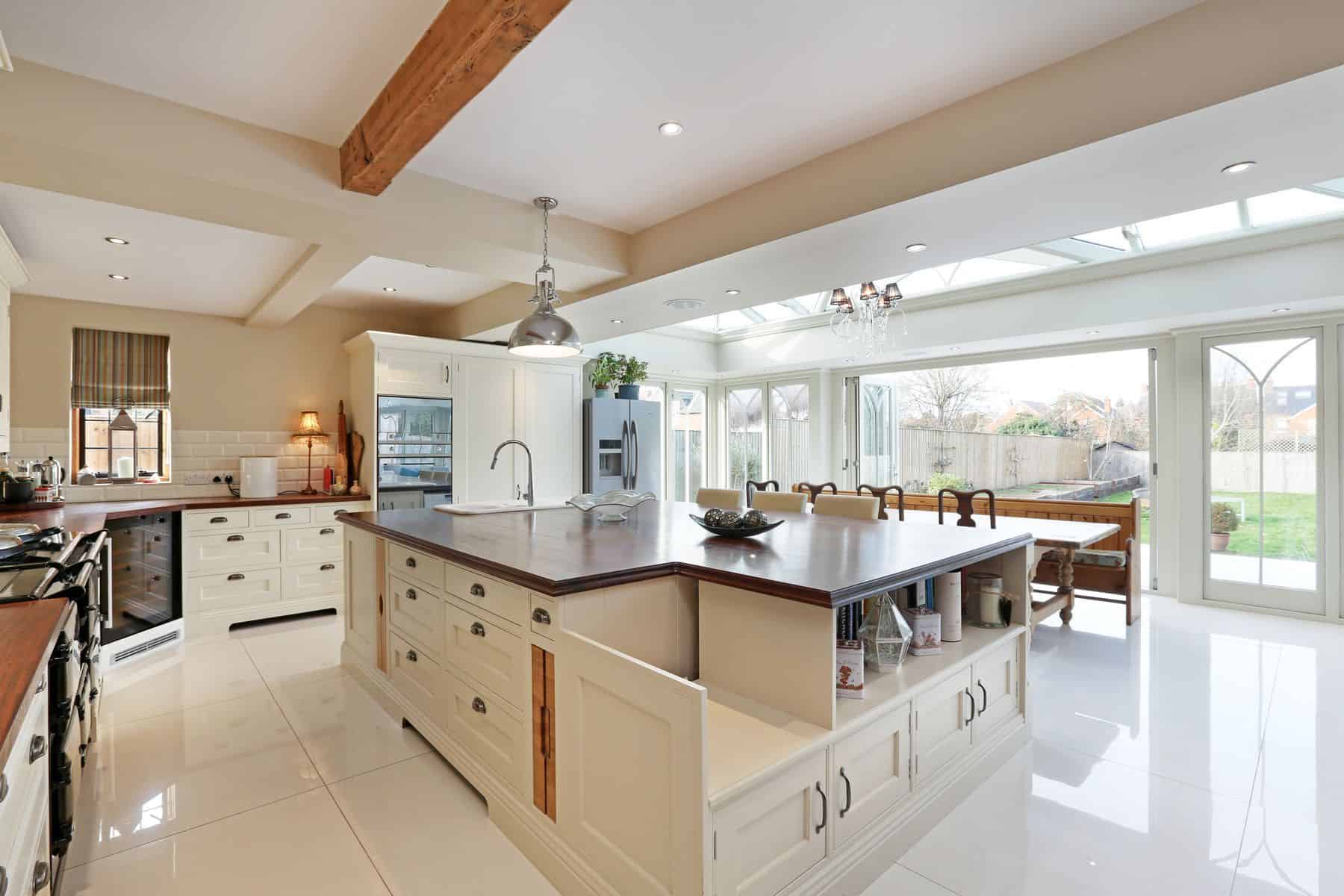 As Rudy noted, "I love getting involved in a new design, whether the scope of the project be large or small. But the opportunity to have a really transformative effect on a customer's lifestyle is where I can really add some value."
The proof of this is in the sheer number of Rudy's projects which result in very positive customer reviews as well as case studies, which go on to feature in David Salisbury's national press advertising.
This stunning orangery kitchen extension is exactly the type of end result for which David Salisbury looks forward to delivering when each new design we commence work on is commissioned.
We'll look to design you a timber orangery, conservatory or garden room that you will enjoy for years to come, whether that be via Rudy or any one of our experienced sales designers.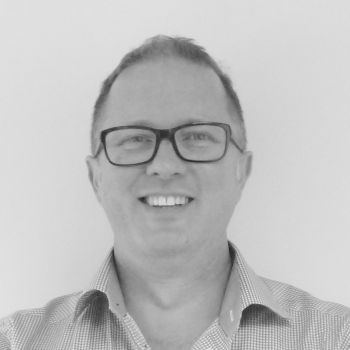 Designer

​,

David Salisbury
Rudy Staal
Rudy grew up in Zambia before moving to Cape Town to further his studies. He has always held a passion for design and has been working in the UK for over 15 years now in the orangery and conservatory industry. His career with David Salisbury began in April 2010, after spending a few years working for a competitor. Rudy has a natural creative flair and this shows in his designs. If you're stuck for ideas, Rudy will give you a thousand!
To list one project as a favourite is hard for Rudy as each project is so different and each has their own style, quirks, creative energy, and challenges. Rudy treats all projects with the same level of enthusiasm and creativity as the next. He loves visiting his clients and really cares about the experience and lifestyle our customers gain from installing a David Salisbury extension. Expect him to pop back to see you after the project is complete!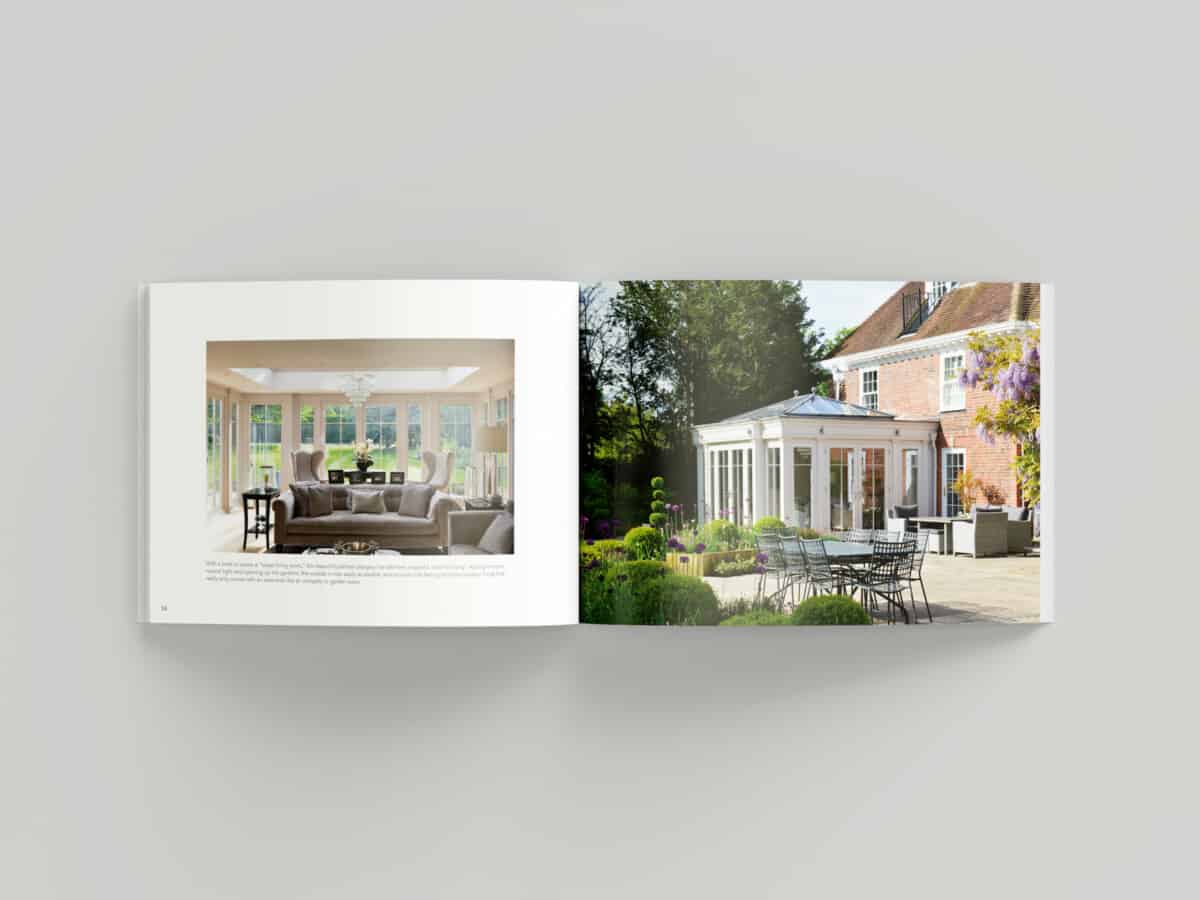 Request Our Latest Brochure
Full of inspirational designs to captivate your imagination.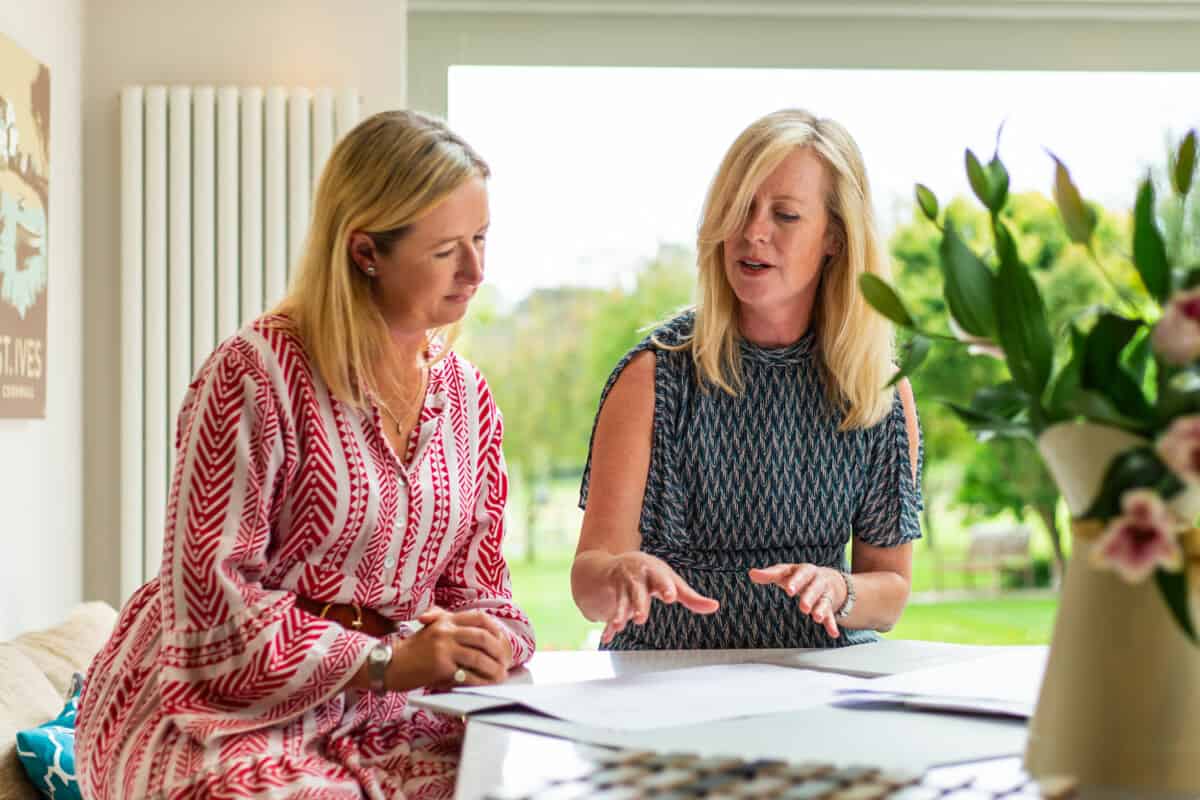 Book a Design Consultation
Our team of expert designers look forward to inspiring you.