This bespoke orangery has helped to round off what is an exceptional property in the Cotswolds.
The eye-catching dual aspect design has a number of notable features which ensures it complements the architecture of the existing home.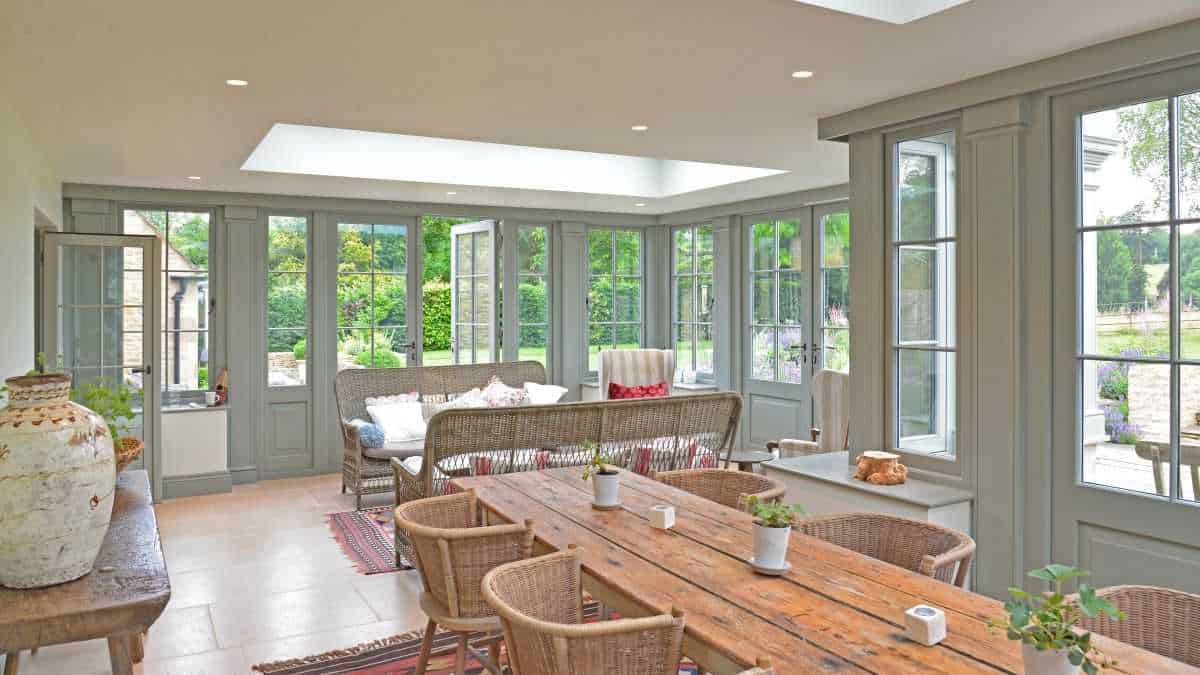 Of importance to the design scheme was that the 'dwarf walls' were manufactured from a matching Cotswold stone to help provide a joined up look and ensure the orangery blended in to the existing building.
The contemporary shade of Flagstone, from our own unique colour palette, not only provided a modern finish, it was also chosen for the all of the windows around the property, further enhancing the overall complementary effect.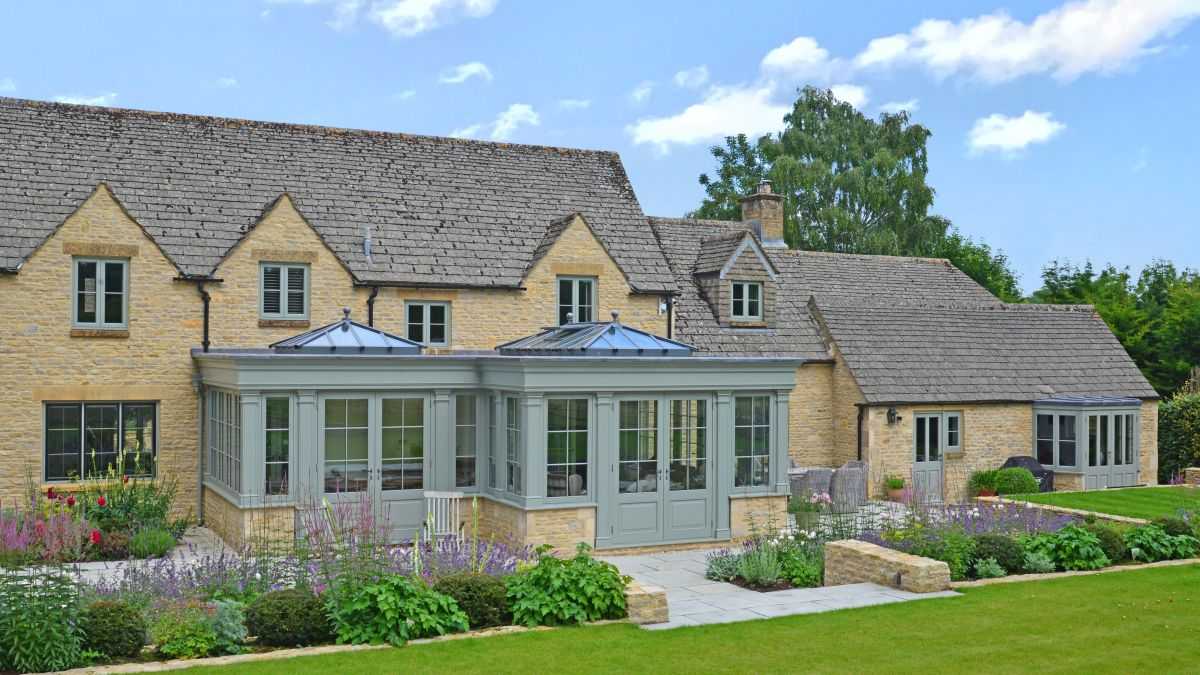 BESPOKE ORANGERY Connects HOME & GARDEN
Underlining the bespoke nature of the orangery, the two aspects of the orangery are different in terms of size but share the same external joinery features, with French doors opening out onto the garden in each case.
The smaller left hand side measures approximately 3.7m wide by 3.8m deep. In contrast, the larger right hand side measures 4.5m wide by 5.6m deep – combined, the new orangery created just under 40 square metres of new living space.
A square roof lantern suited the smaller aspect whilst a rectangular lantern ensured the larger side was similarly filled with natural light.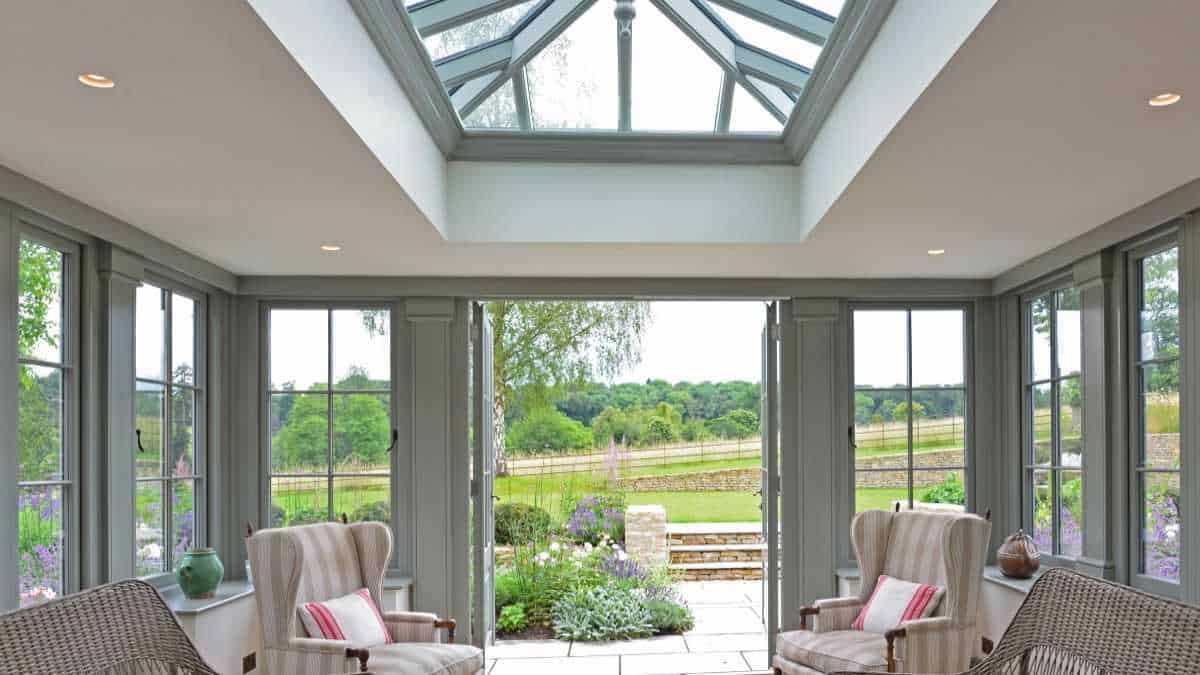 Replacing a much smaller, ageing conservatory, which provided limited functionality, the new orangery has created space for both a living room and a dining room, simultaneously providing views of the immaculate garden and surrounding countryside.
This is the latest in a number of striking orangeries that Simon Phipps, one of David Salisbury's most consistently successful and experienced sales designers, has designed.
If you're considering extending your home, whether you're located in the beautiful Cotswolds, or anywhere else nationwide, we recommend seeking some expert advice. Why not start by requesting a copy of our inspirational brochure, via the links below?
Landscape design by GN Landscape Design.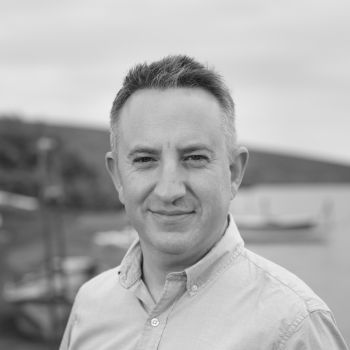 Designer

​,

David Salisbury
Simon Phipps
After studying Product Design & Visualisation at the University of Bournemouth and Psychology at the University of Gloucestershire, Simon moved back to Somerset from Cheltenham to work for David Salisbury in 2007. His design training along with 14 years' experience with David Salisbury means his designs are as varied as his clients and their properties.
Simon enjoys the challenge of a difficult design and is passionate about getting the design right for his clients. He has a wealth of knowledge of working with the David Salisbury product and the cutting-edge technology behind it, which allows us to retain our market-leading quality. Outside of his work with David Salisbury, Simon's time is taken up by his 2 children, 3 dogs and a horse!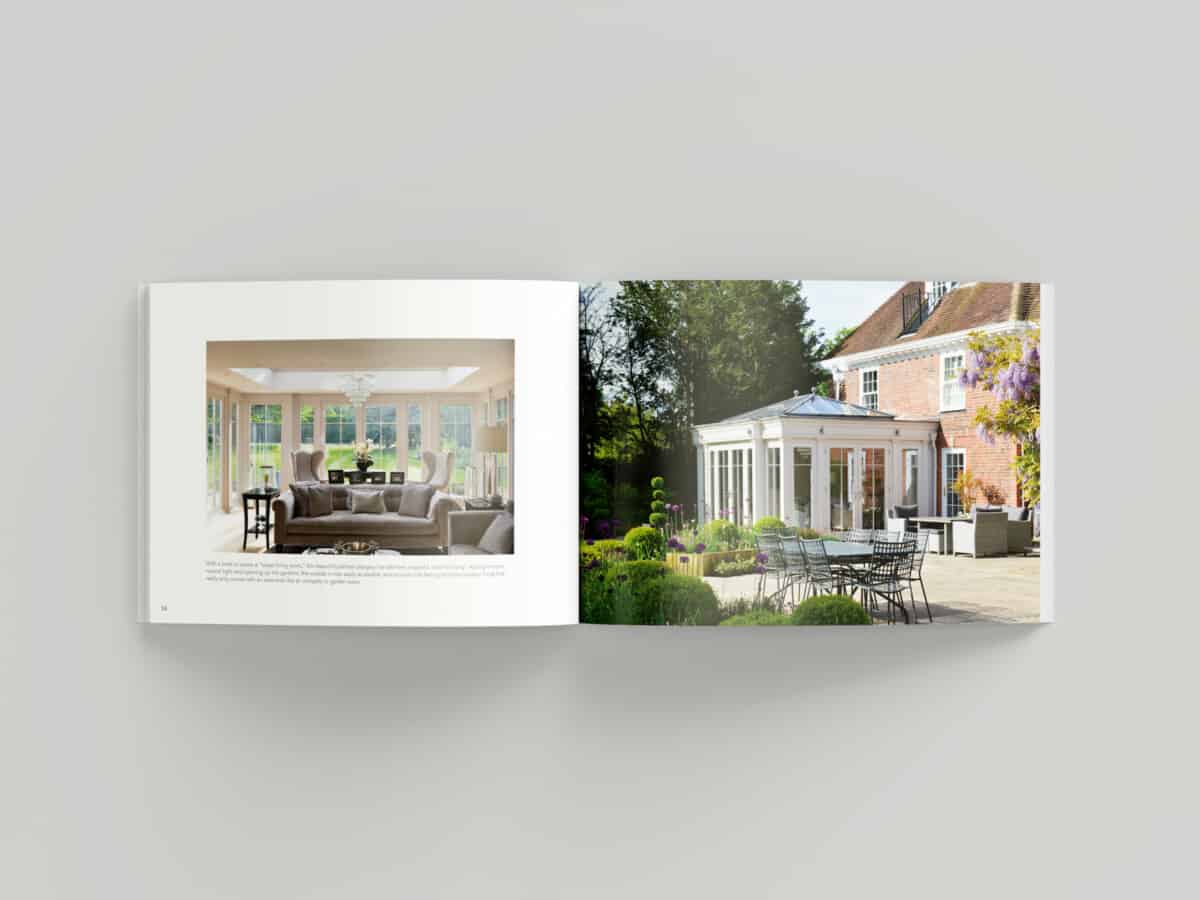 Request Our Latest Brochure
Full of inspirational designs to captivate your imagination.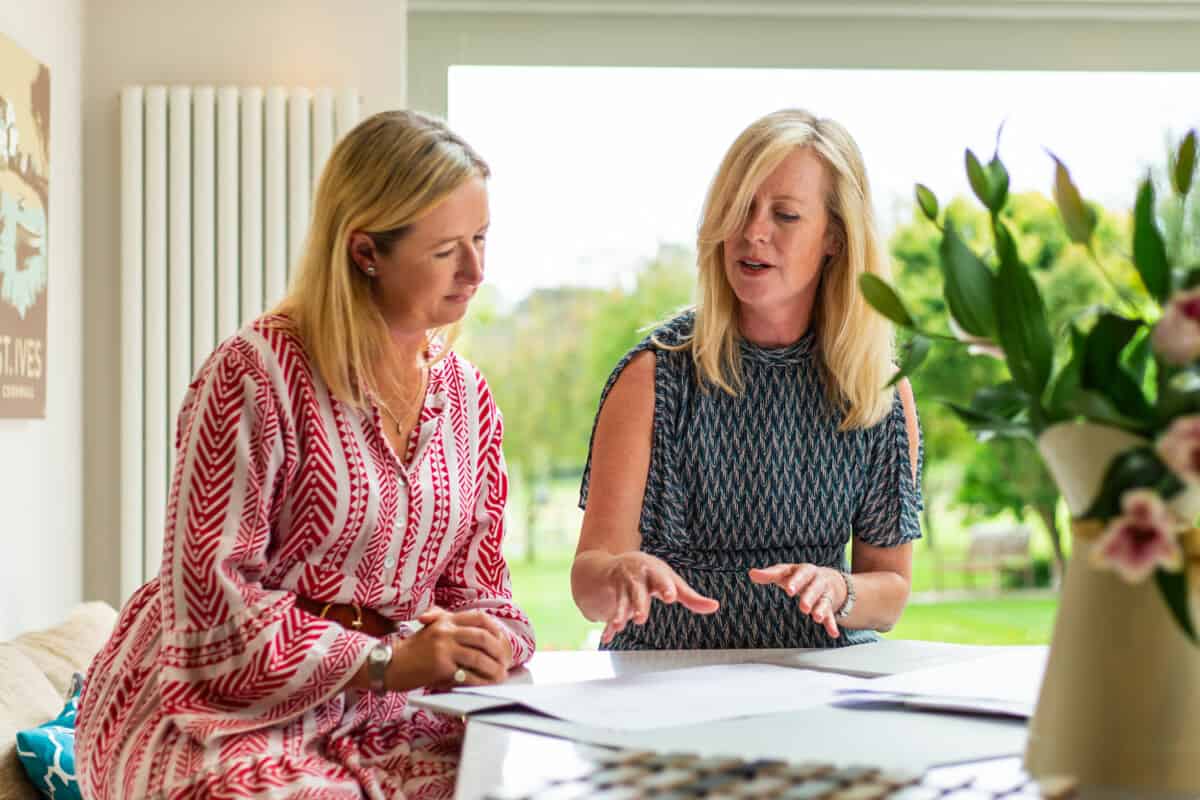 Book a Design Consultation
Our team of expert designers look forward to inspiring you.