This oak orangery project in Hampshire had a truly transformative effect on this lovely country home, which looks out onto a horse paddock and some nicely landscaped gardens.
Replacing an old conservatory, the new orangery features a pair of bi-fold doors, which open onto to the patio area immediately outside the home. This is a great example of the type of indoor/outdoor living which our customers have particularly enjoyed during this year's long, hot Summer but can equally be appreciated all year round.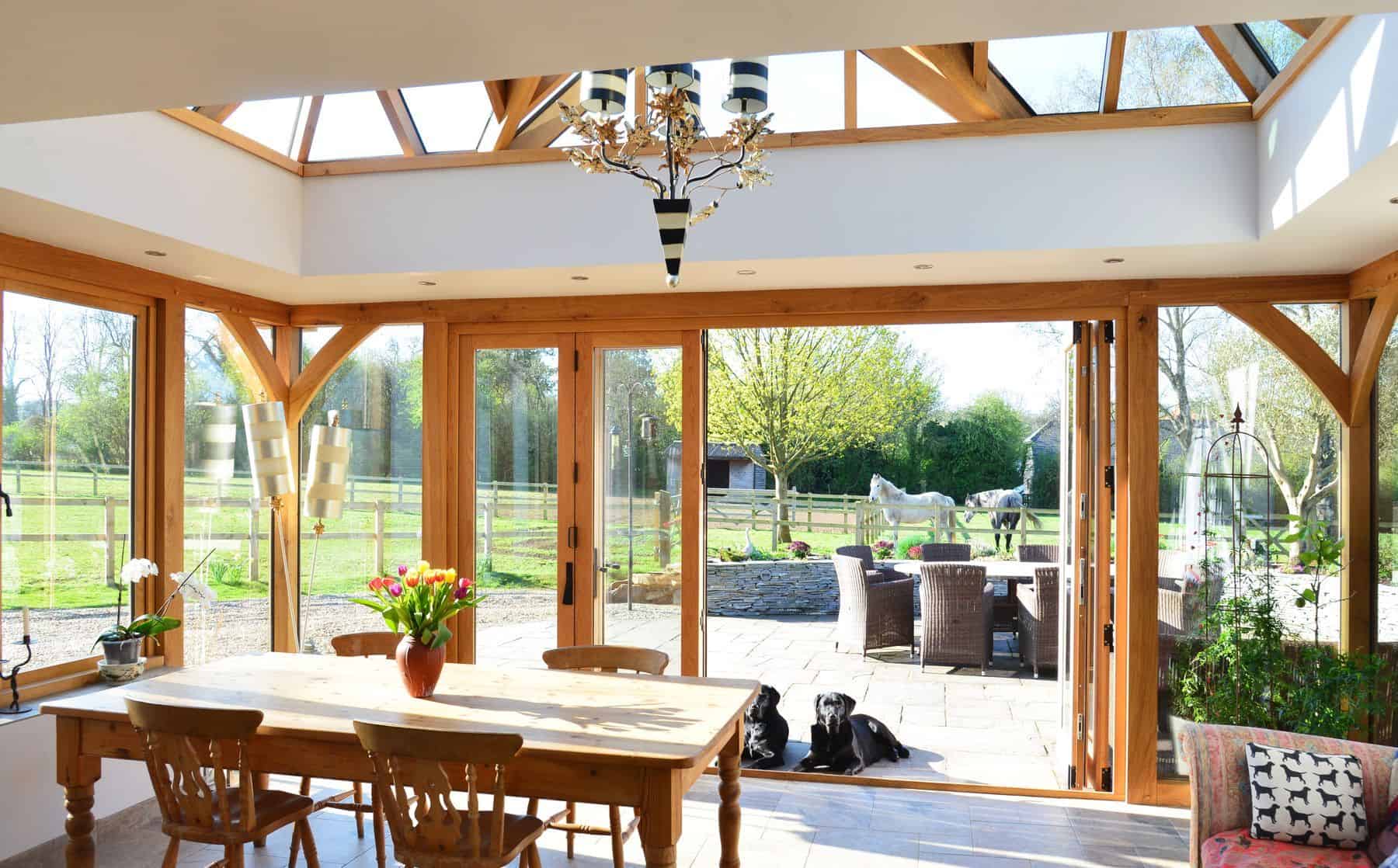 OAK ORANGERY TRANSFORMS COUNTRY HOME
Expertly designed by Nigel Blake, one of David Salisbury's most experienced sales designers, this project was not without its own unique design challenges.
The additional space created by the new orangery not only formed a seamless link between the home and the garden, but it also created room for a relaxing sofa and a breakfast table and chairs.
The eye-catching lantern roof design takes inspiration from the roof gables of the property and allows in abundant natural light – a particular benefit of an extension such as an orangery – ensuring this a favourite room at home, no matter the time of day.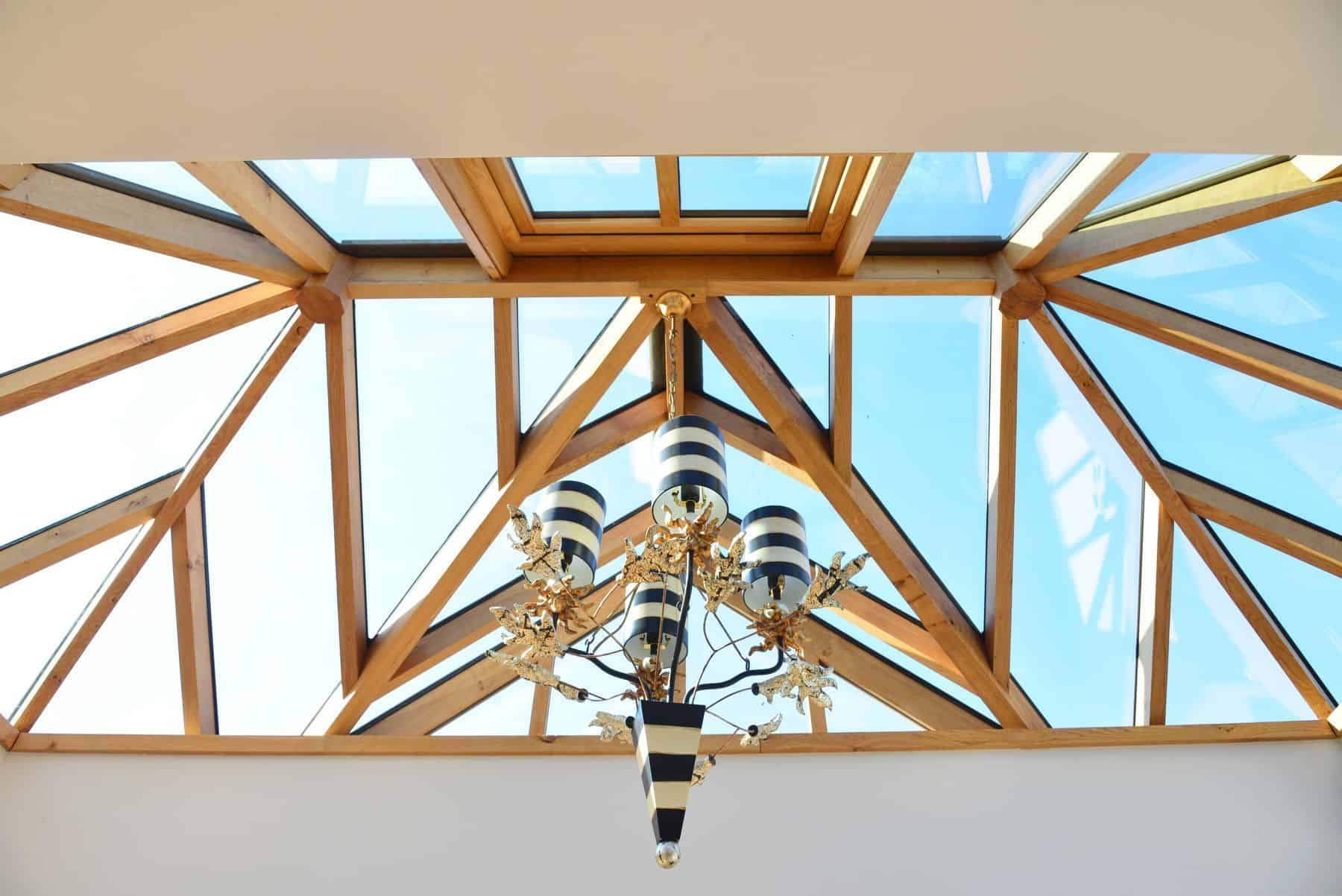 Indeed, the customer went on to commission David Salisbury to design and replace a number of windows and doors, including French doors, in oak, so as to complement the oak orangery.
The previously cramped conservatory did not blend in well with the existing property and appeared to be a perhaps unsympathetic addition. The new oak orangery has been designed to blend in perfectly with its surroundings and works beautifully in harmony with the customer's home – a truly transformative project, creating what is now an integral part of the building.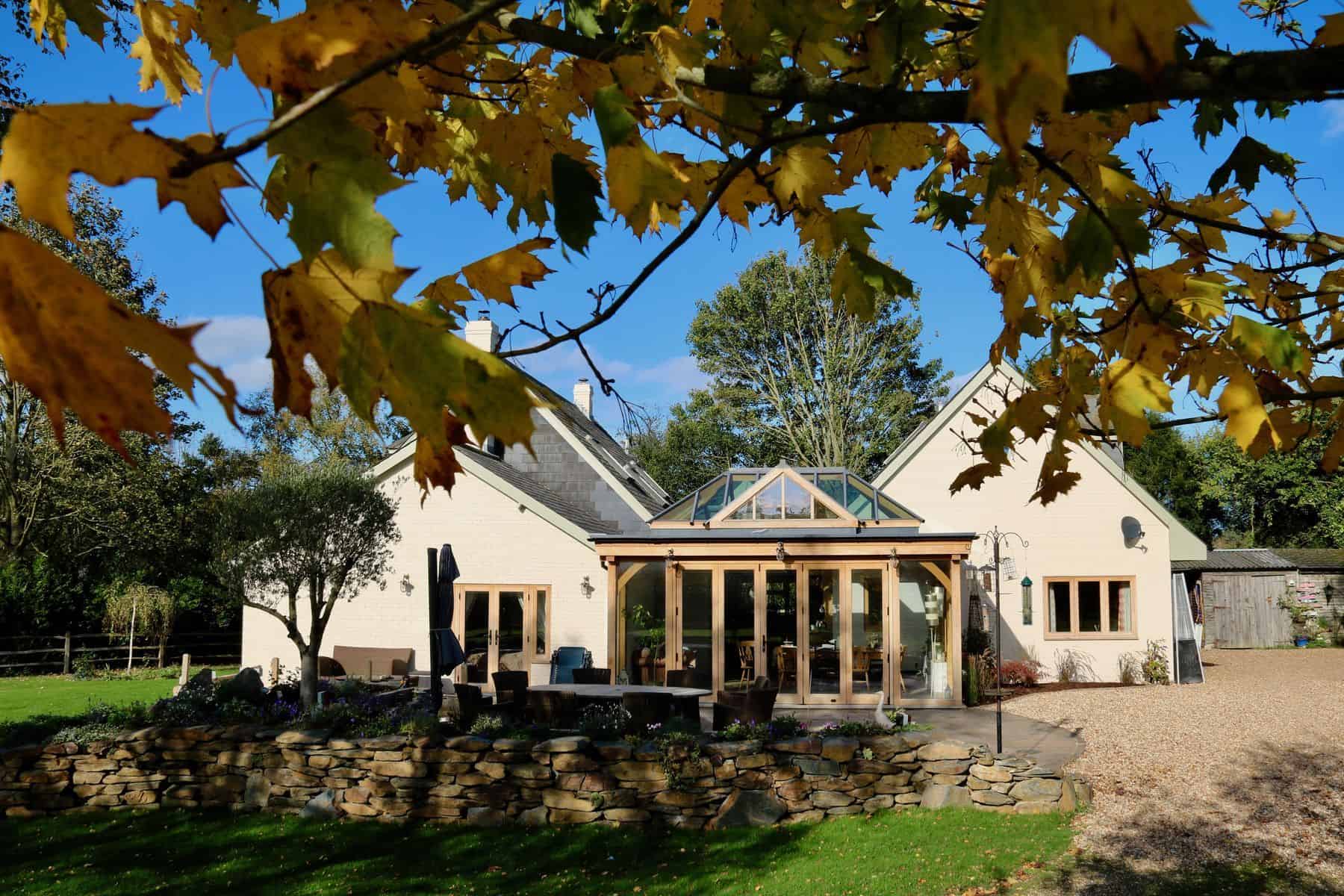 If you would like to imagine how David Salisbury can transform your home and lifestyle, take the first step and order our brand new inspirational brochure.
Then sit back, relax and imagine yourself sat in your favourite chair in your new orangery or garden room – nice, isn't it!?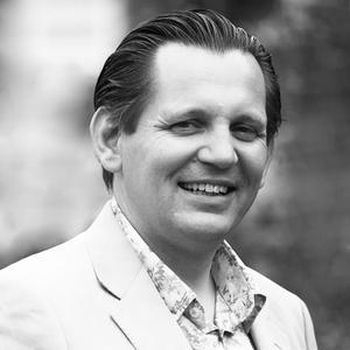 Designer

​,

David Salisbury
Nigel Blake
After completing a degree in Electronic Engineering, Nigel worked in the electronics and software sectors in the UK and Far East before moving into conservatory design 12 years ago. His engineering background and flair for design have led to some truly innovative structures. He says that each design has to complement the house, whilst providing the appropriate extra space that the client requires – every project is different.
Nigel likes to get a thorough understanding of what you want to achieve as well as your likes and dislikes with respect to style. Whether your house is contemporary or a grade I listed historic property, he will work with you to develop an appropriate and sympathetic design.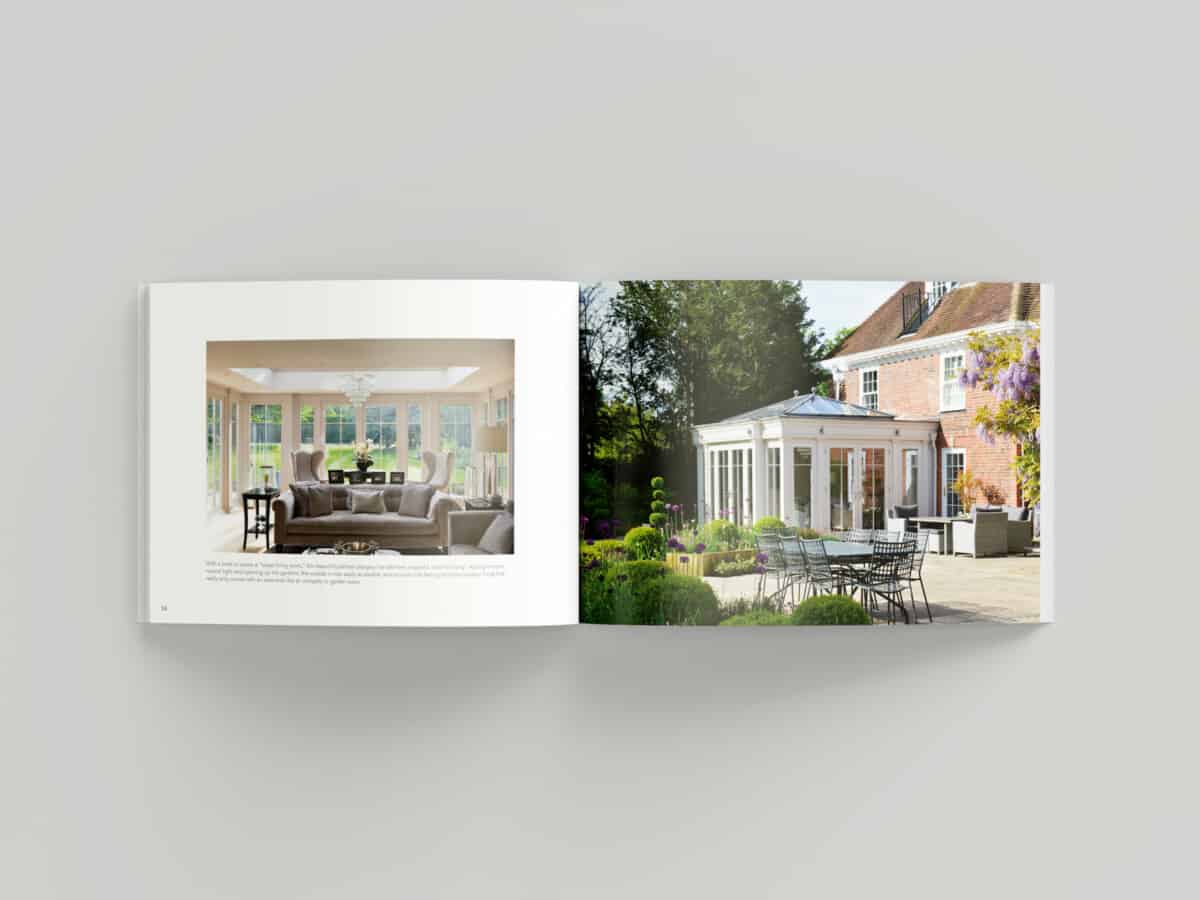 Request Our Latest Brochure
Full of inspirational designs to captivate your imagination.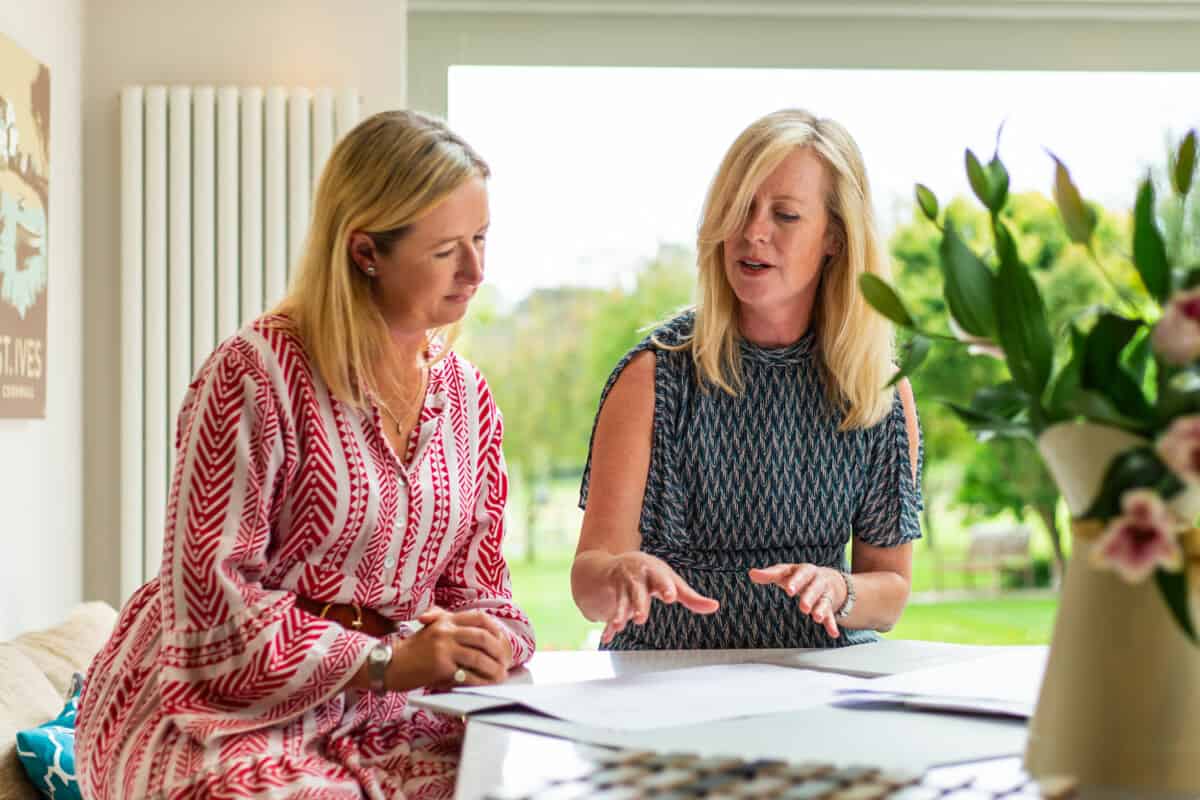 Book a Design Consultation
Our team of expert designers look forward to inspiring you.