'Joyful living' is an interior design trend which is encapsulated in the notion of decorating with enjoyment in mind.
A concept that was first recognised in late 2021, as we emerged from the various pandemic lockdowns, this trend spun out of the fashion industry with the idea of 'joy dressing.'
Moving into the home environment, it is perhaps unsurprising that the idea of joyful living would be adopted as an interior decorating trend, after the last couple of years of more restricted home life, as a result of Covid.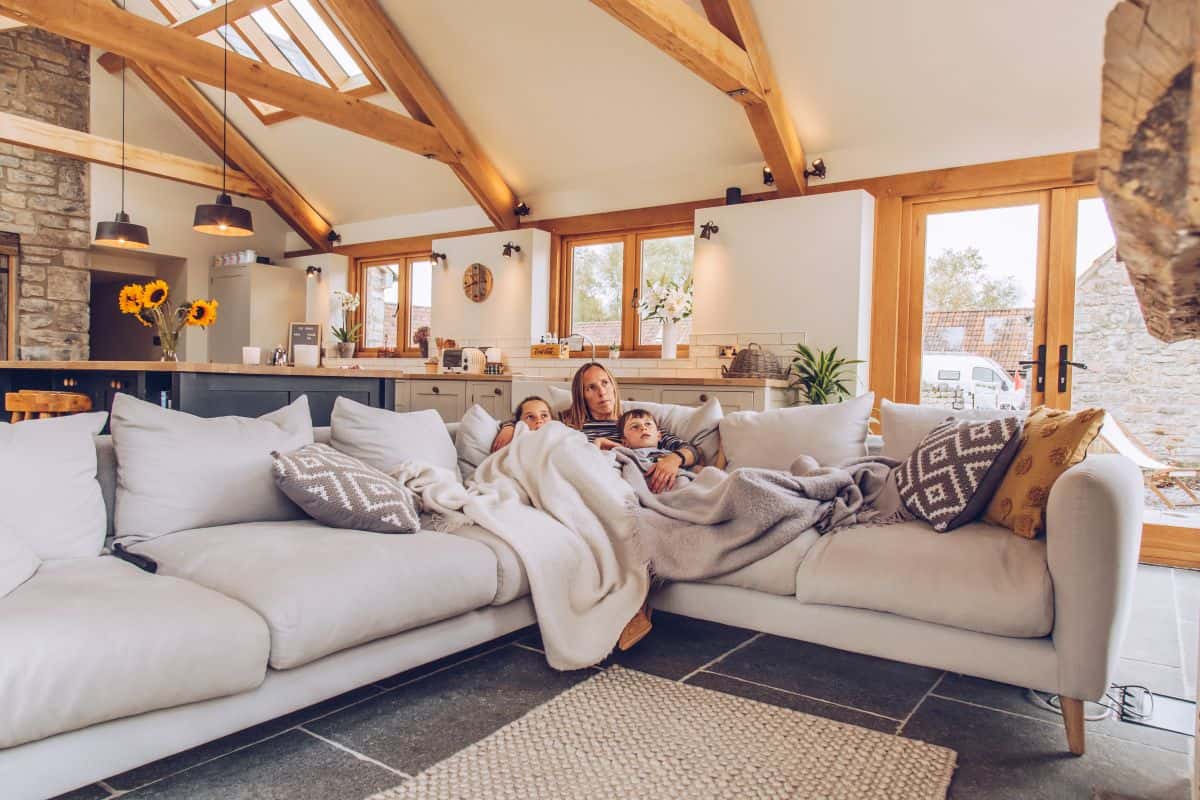 In this blog, we will take a look at how the impression of joyful living has translated into orangery and garden room design, by selecting a number of projects with interiors designed with enjoyment front of mind.
Creating a unique living space is an important part of being on trend. Focus on what brings joy to you, and the rest will follow.
Biophilic Design
The concept of biophilic design (bringing the occupants of a property closer to the natural environment) has been growing in popularity for several years now, with the pandemic accelerating this trend.
This conservatory below is a prime example of bringing joyful living into the home, with the adventurous greenery creating a sumptuous oasis to be enjoyed all year round.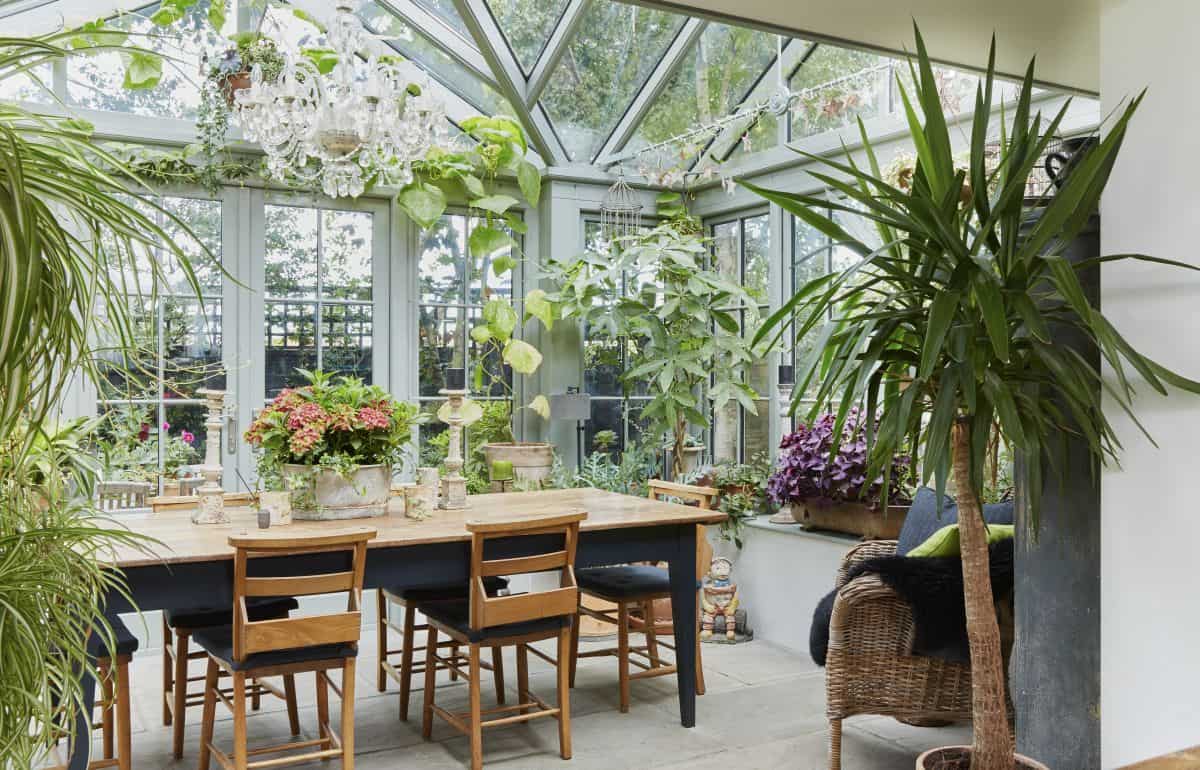 Indoor Bar
This oak framed orangery below created an open plan living and dining room, with space at one end for an island unit with a worktop overhang, providing the functionality of a small bar.
Entertaining at home has been another trend which has gathered pace over recent years and, with a small but perfectly formed space like this, it is easy to see how joyful living is a defining feature of this room.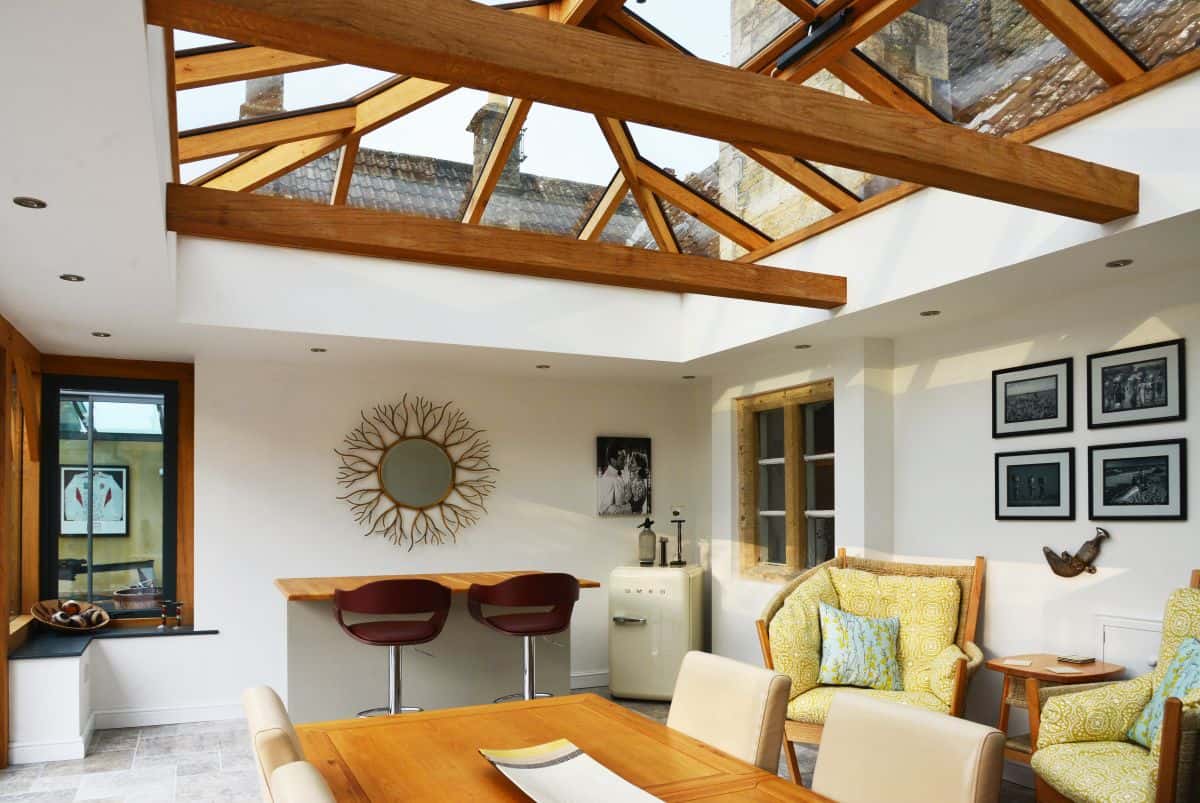 Working & Living Space
The growing propensity for home working has pleased increasing importance on getting the home environment right to allow productive working.
This bespoke garden room provides a lovely light-filled atmosphere for desk work during the day, whilst the early evening ambience lends itself to the ideal place to unwind after a busy week.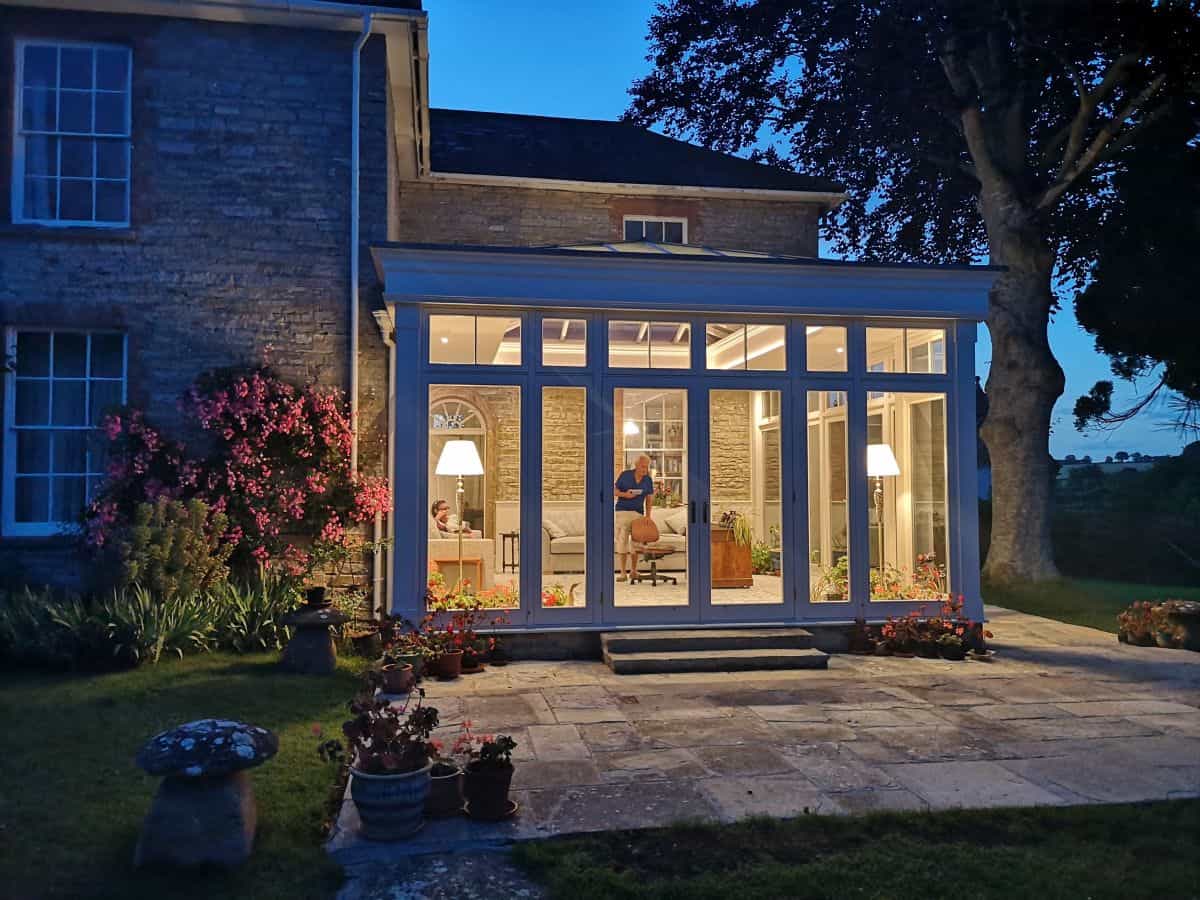 Open Plan Living
In this eye-catching example below, a large open plan orangery was designed and built to enhance this Grade II listed property in Norfolk.
This connected living space is now the central hub of the home, where the whole family can come together to cook, eat and relax.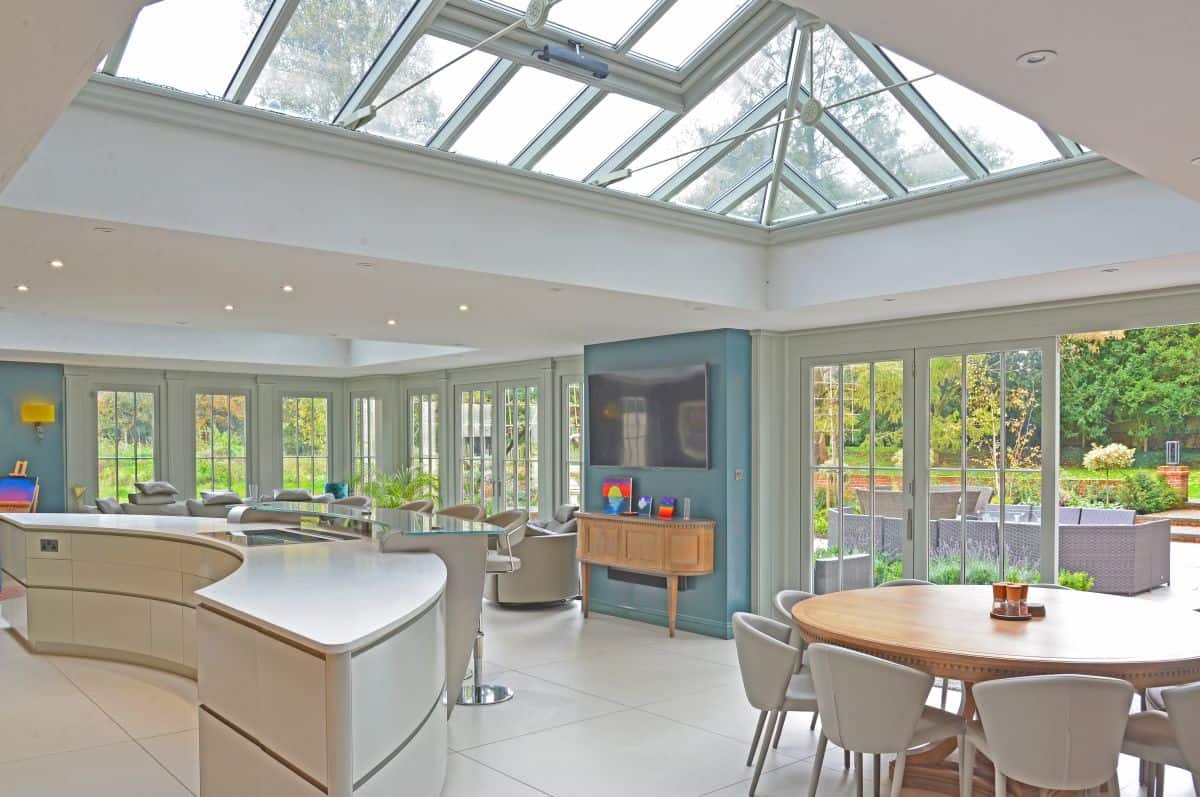 Family Time
Today's orangeries and garden rooms are designed to be family living rooms, providing a relaxing setting for every member of the household.
Bringing a closer connection between indoors and out has a wide range of benefits for us all – for some perhaps more than others!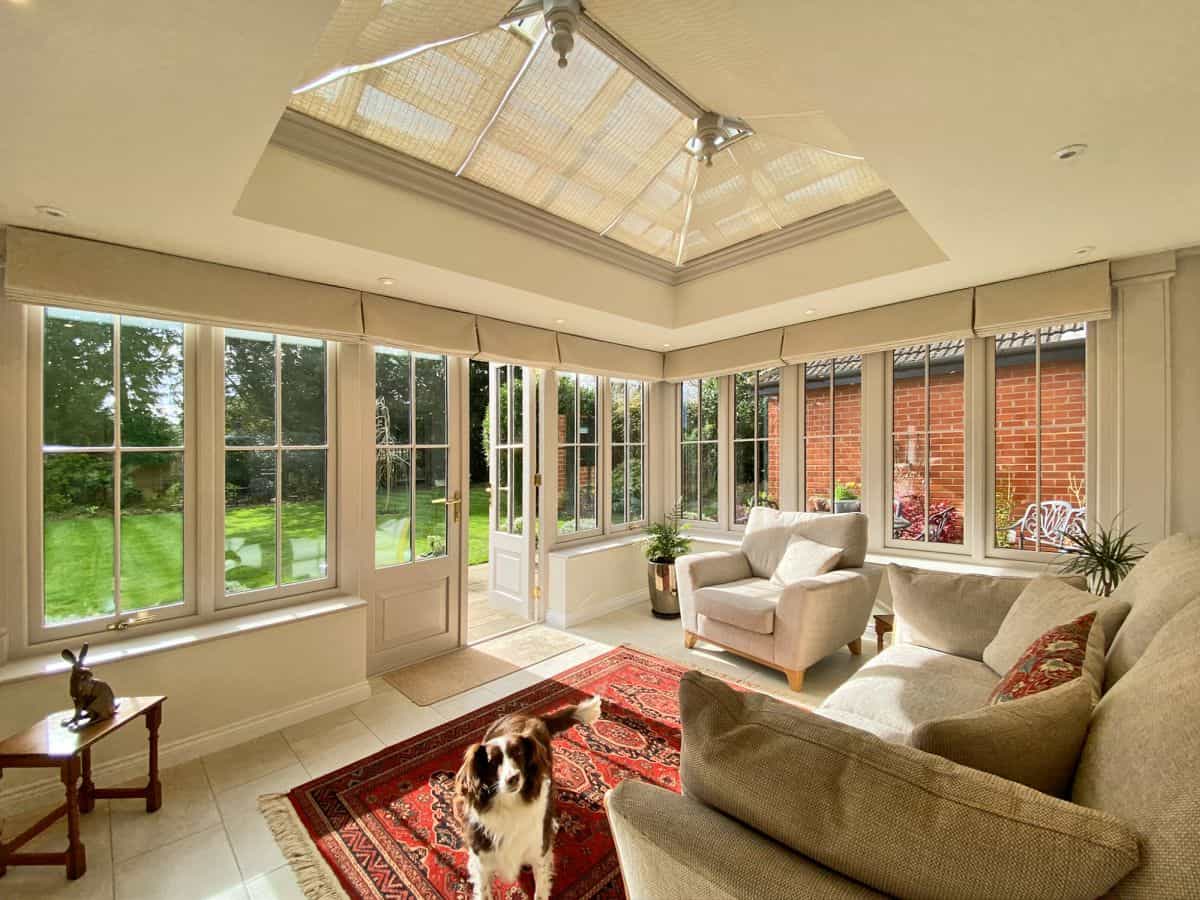 As we head into the colder months and shorter days, we all need a bit of joyful living at home to lift us through what can be a less inspiring time of year.
Taking comfort from our choice of interiors and investing in our living spaces can be the best antidote to whatever the season ahead brings.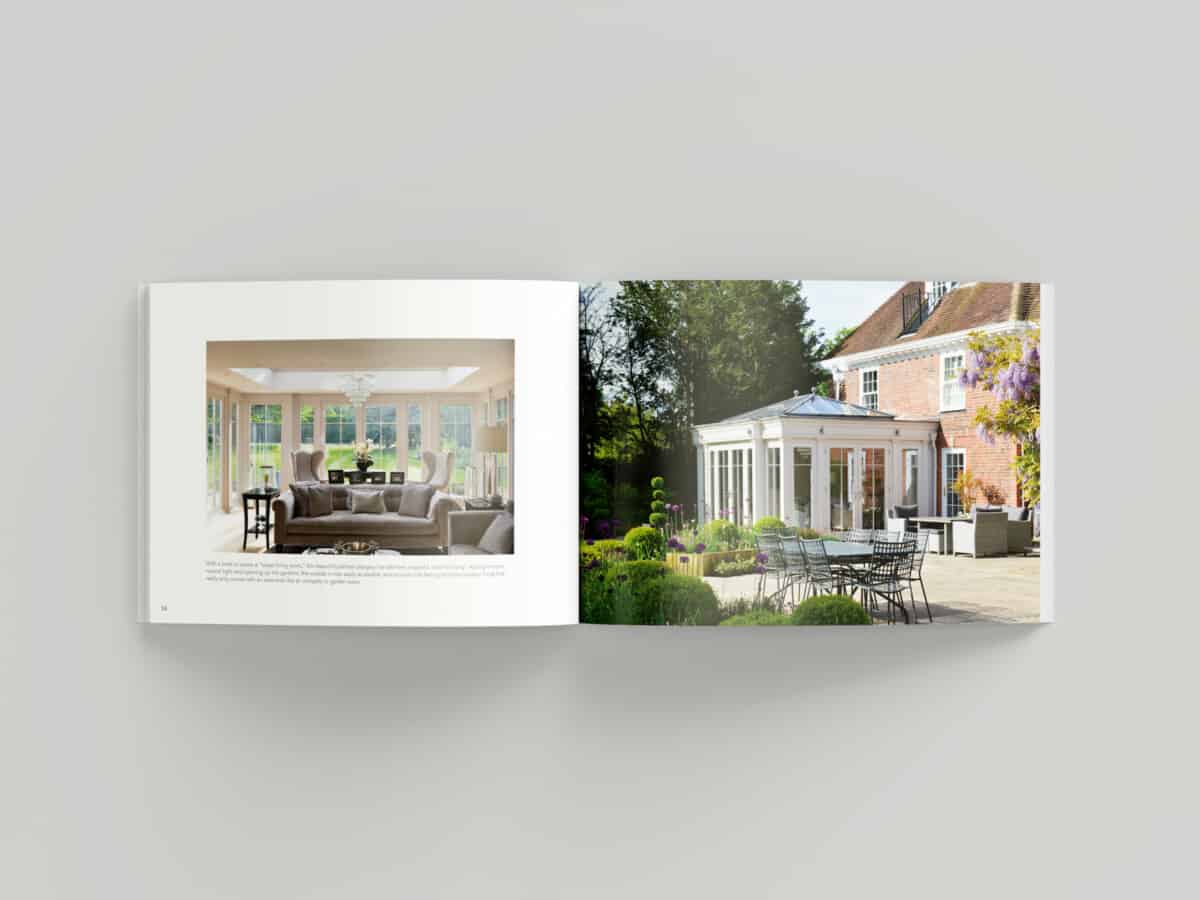 Request Our Latest Brochure
Full of inspirational designs to captivate your imagination.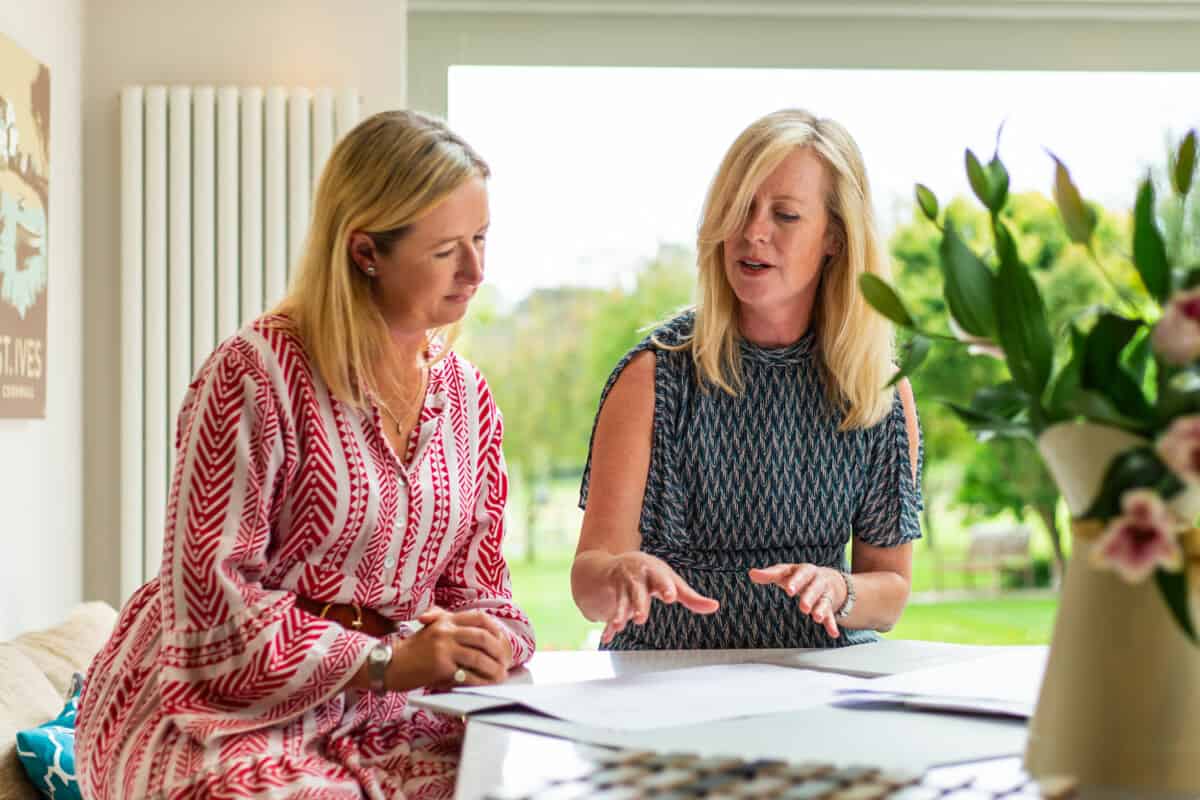 Book a Design Consultation
Our team of expert designers look forward to inspiring you.