Over the past few years, as home working has become a growing part of our lives, the need for a dedicated workspace at home has become increasingly apparent for many of us. In parallel with this, has been our partiality for creating contrived terms, usually joining two words together, to describe the latest trend – in this case, the rise of the 'shoffice.'
Literally combining the words shed and office, this term actually first came about before the pandemic, covering any form of garden office, garden studio or, indeed, a specialist hobby room – but fitted out with all of the essential requirements for modern living.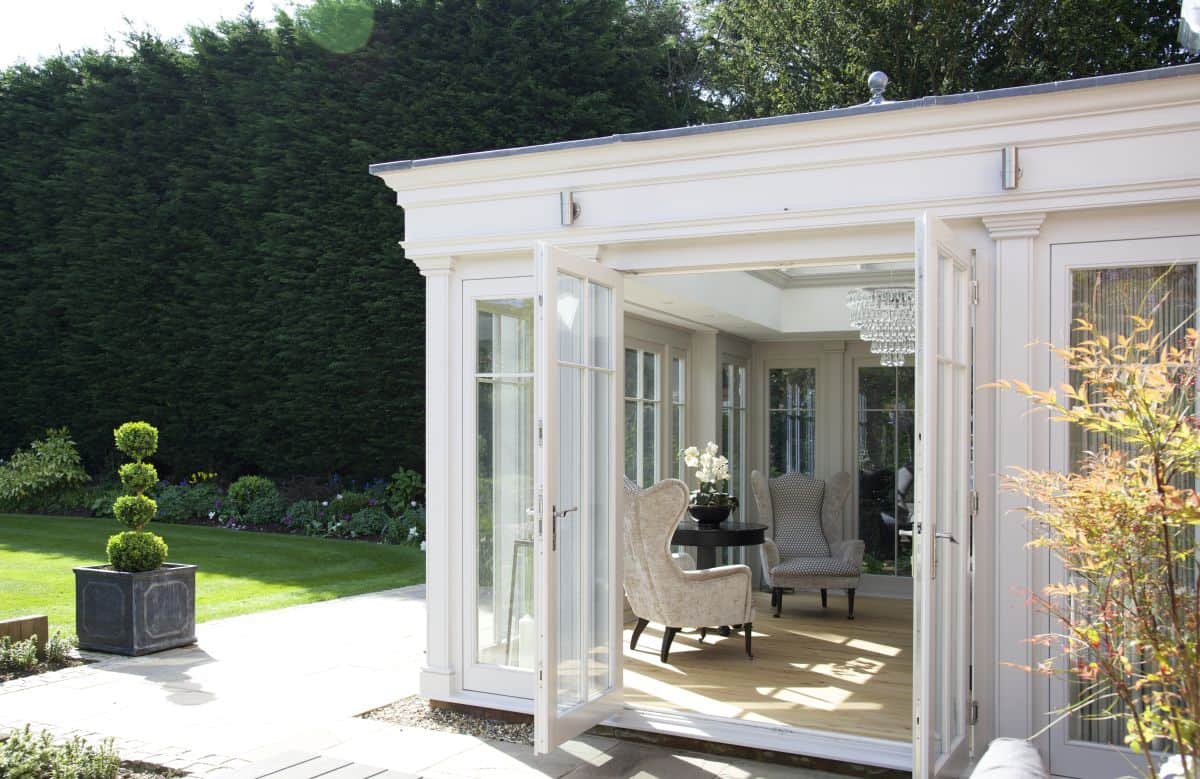 With increasing pressure on our homes, many of us have chosen to invest in some form of building extension or shoffice to add flexible living space, which can be repurposed for a number of different functions.
With that in mind, here are some of our favourite garden office projects, which were designed to create some luxurious additional living space, providing the perfect environment for home working – so much more than just a shoffice.
A Freestanding Garden Escape
If you have the garden space to exploit, this freestanding garden room below provides the perfect place to escape.
Situated at the end of a wall garden, at this property in Wales, this haven of peace and calm can be used as a workspace, bathed in natural light throughout the day. With ample space for a dining table, it can also be used to host informal meals, with views around the picturesque garden.
Modern Garden Office
Contemporary garden rooms or garden offices are designed to be used and enjoyed all year round.
In this example below, a flat screen TV and Wi-Fi are essentials, whilst underfloor heating provides a lovely, uniform temperature, when needed, on cooler evenings. During summer nights, the bi-fold doors can be fully retracted to create an indoor/outdoor room, to be appreciated, whatever the occasion.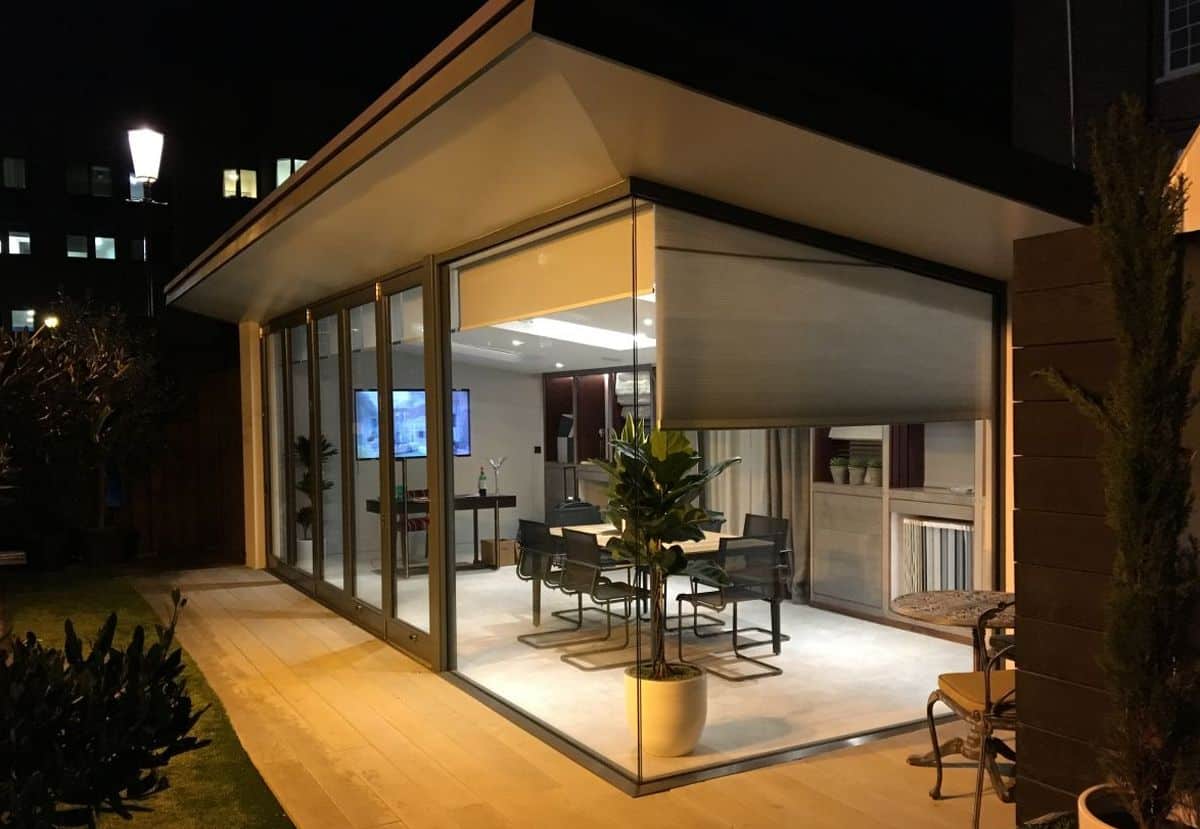 Conservatory Garden Office
In contrast to the contemporary design above, a conservatory style building remains a popular design choice of glazed extension.
Natural light is the key feature of this conservatory garden office, for which blinds were specified to provide bespoke shading at particular times of day.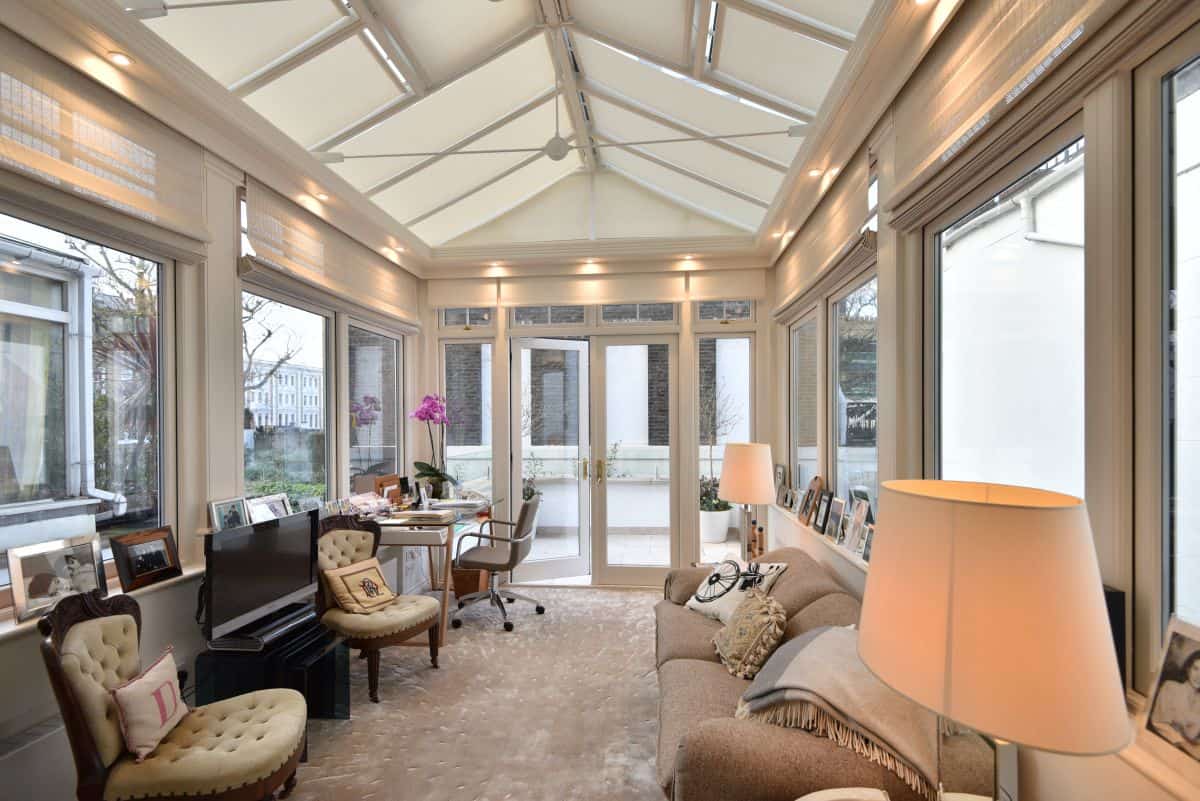 Oak Framed Garden Room
An oak framed garden office can be designed to complement its surroundings, looking like a perfectly natural addition to your house or garden.
One of the benefits of a shoffice from a bespoke supplier, is that the space will be created around your needs, to enhance your lifestyle, and can be repurposed for other uses – whether this is as a living room, dining room, studio or even a home gym.
Orangery Garden Office
For anyone considering a shoffice style project and seeking some inspiration, our freestanding orangery showroom at The Chelsea Gardener is well worth a visit.
Available to view 7 days a week, this orangery forms the perfect environment for hybrid working and acts as a venue, for David Salisbury's designers to meet prospective customers.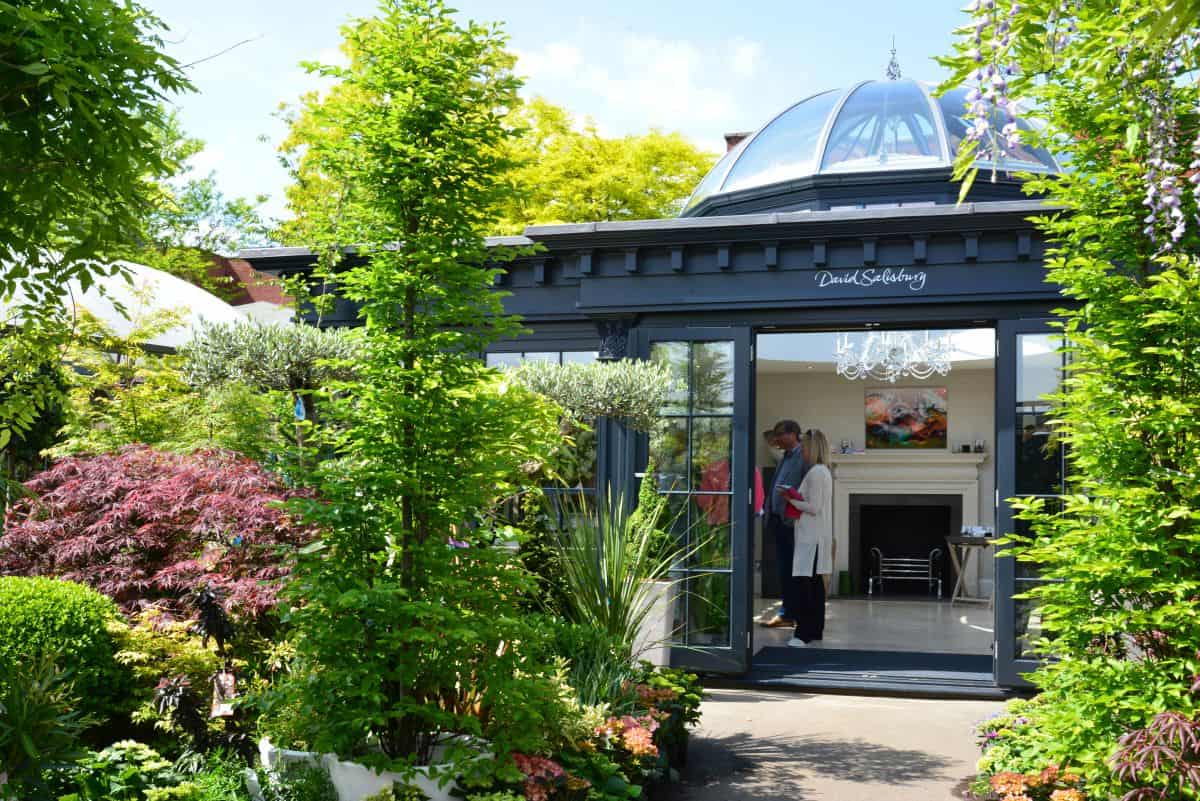 Here at David Salisbury, we have been designing bespoke garden rooms for over 35 years and have seen many different trends in terms of design and function.
Whilst kitchen extensions, living rooms and dining rooms have tended to be the predominant design briefs, the desire to add multi-functional living space has been a common theme.
If you want to find out more about how David Salisbury designs bespoke garden rooms and orangeries, whether to act as a shoffice or an open plan family living space, request our inspirational brochure or arrange a complimentary design consultation via the links below.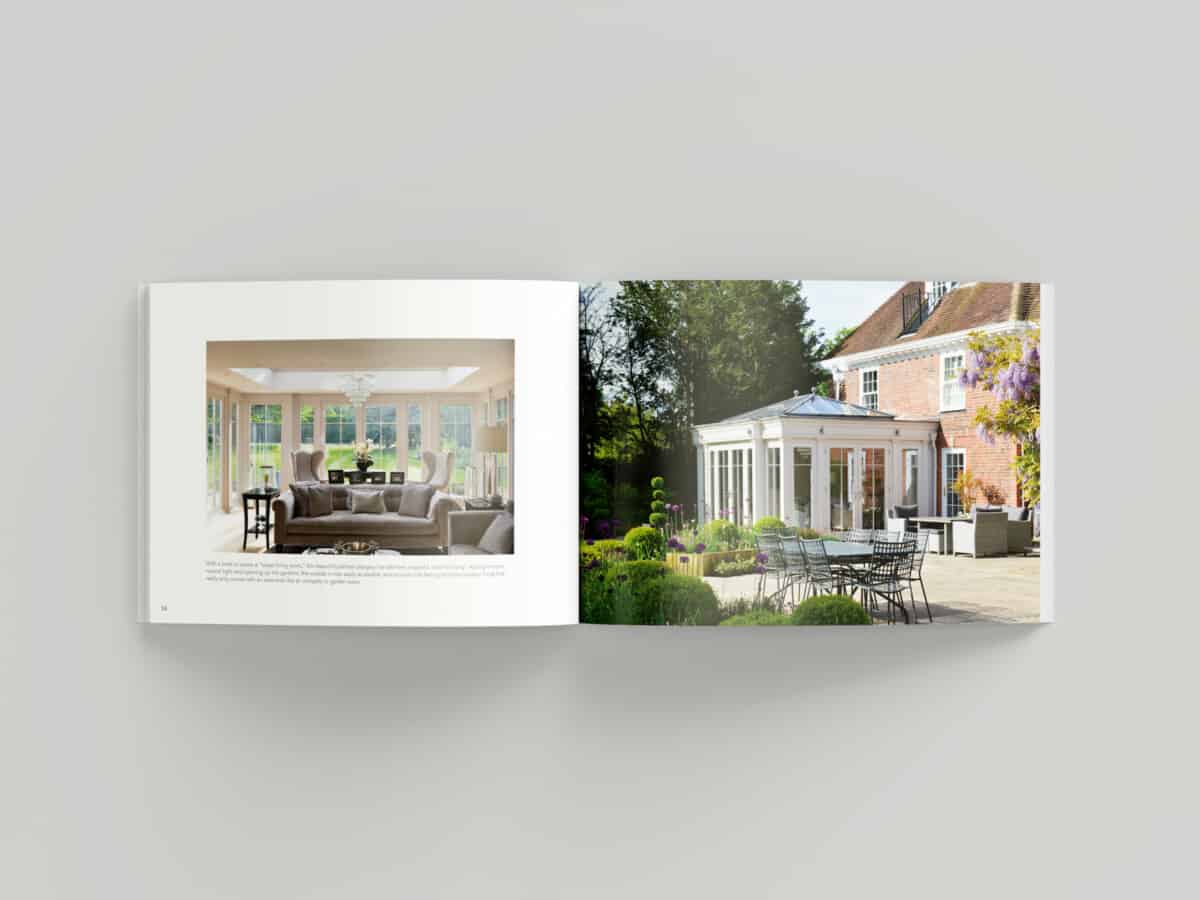 Request Our Latest Brochure
Full of inspirational designs to captivate your imagination.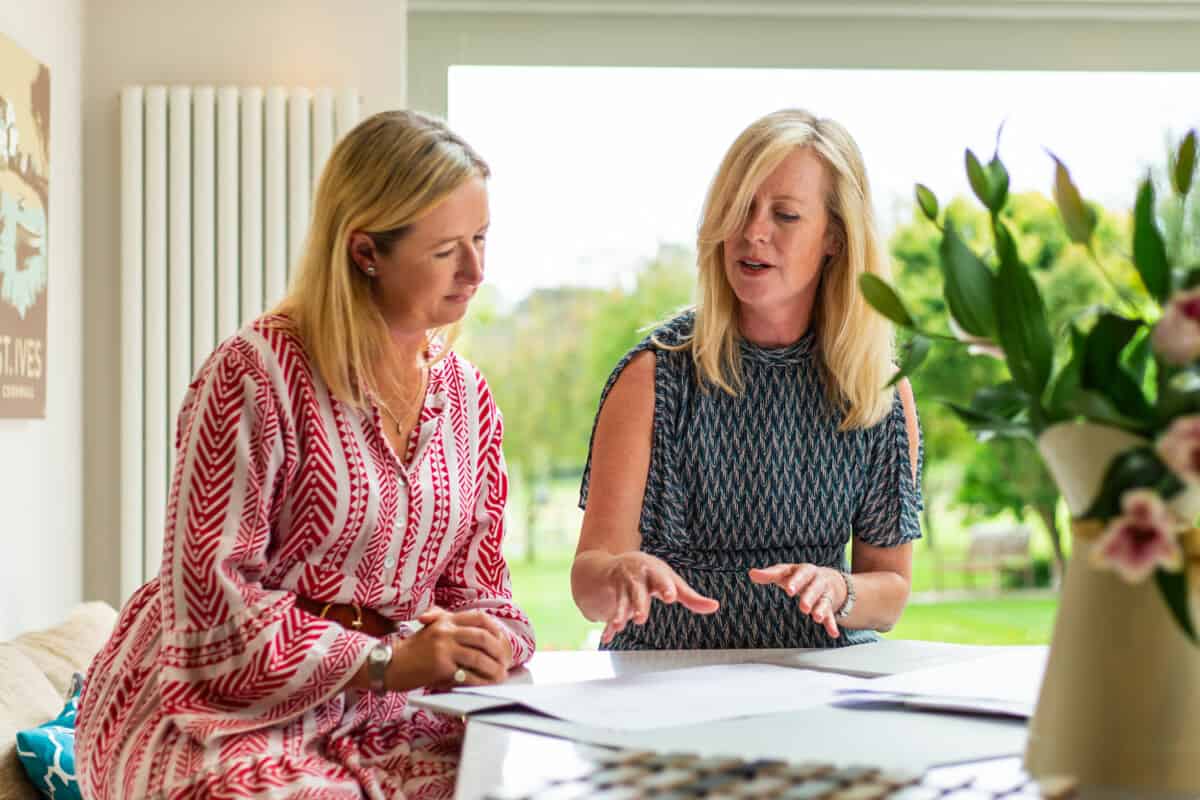 Book a Design Consultation
Our team of expert designers look forward to inspiring you.