When we think about spending time in our conservatories we think of calm, comfort, warmth and light. The perfect sofa helps to add that extra level of relaxation to your conservatory but can be a difficult item to purchase. With so many materials, colours, sizes and shapes to choose from it can all feel a bit overwhelming…
That's why we have teamed up with our friends at ufurnish.com to bring you the top tips to consider when choosing the ideal sofa for your conservatory to take the stress out of your purchase.
1. Choose durable materials
One of the biggest positives of having a conservatory is being able to bask in the beautiful sunlight that streams in. This quickly leads to it becoming one of the most popular spaces in your home for relaxing or entertaining with friends and family. With this in mind, one of our top suggestions when choosing your perfect conservatory sofa is to opt for durable materials.
A durable sofa will stand the test of time allowing you, your family and guests to enjoy its comfort and style for years to come. Some of the most durable sofa materials include cotton, linen and wool.
Of course, if your heart is set on a less durable material such as velvet or chenille then the addition of a sofa cover or throws can help to protect the sofa and prolong its life.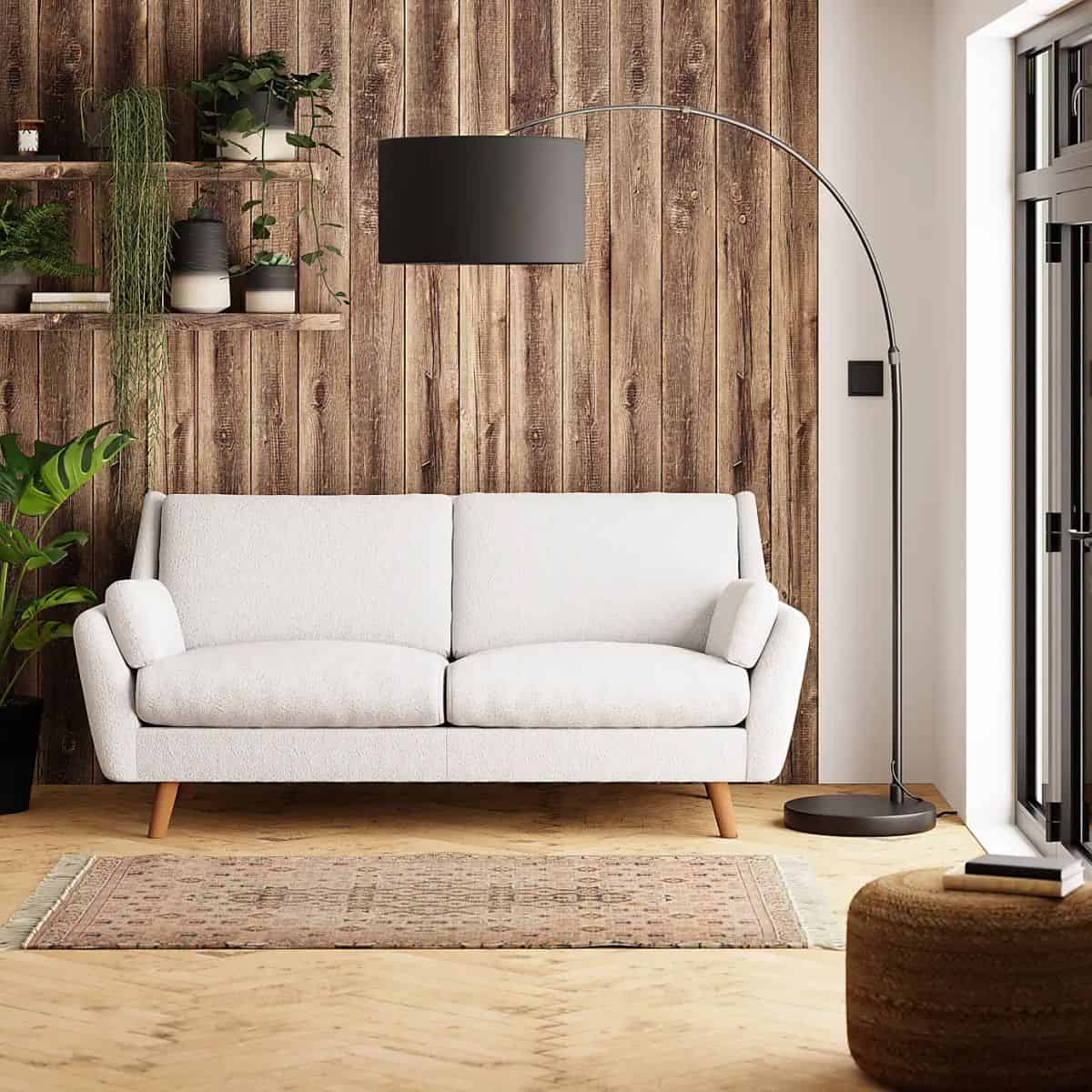 2. Inject some wooden elements
Wooden framed sofas work extremely well in conservatory spaces as they blend seamlessly with the natural elements of the outdoors which surround your conservatory while bridging that gap between indoors and outdoors. Bring the look together by opting for matching wood types across your sofa detailing, coffee table, sideboard and more. Don't be afraid to choose a darker wood as conservatories have an abundance of light and a darker wood can add a fantastic contrast to the typically neutral palette.
Although technically not a wood, rattan has long been a popular furniture material for conservatories, bringing the outdoors in with its natural vibes. Rattan furniture will always remain a firm favourite within conservatory spaces but to avoid rattan overload we recommend adding subtle nods to the well-loved material through rattan framed sofas, baskets, planters and framed mirrors.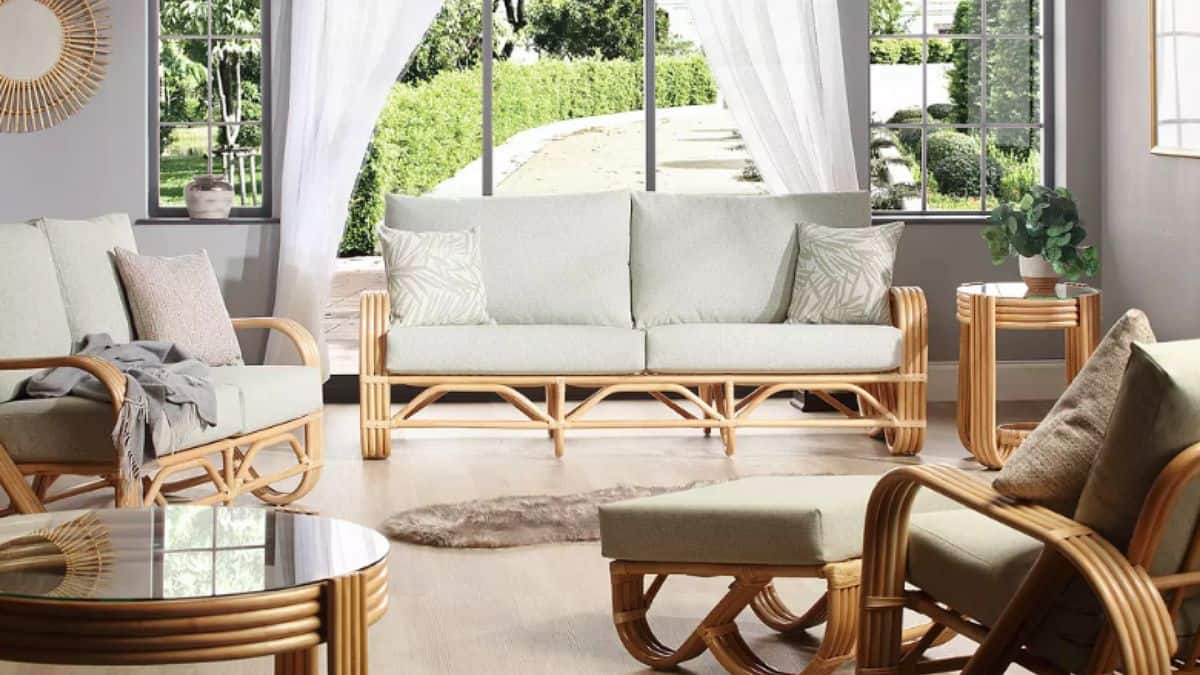 3. Consider the purpose of your conservatory
If the sole purpose of your conservatory is to be an extra entertaining space then the use of a large corner sofa will be perfect.
A large, comfortable sofa will create an inviting feel in your conservatory. On the other hand, if your conservatory is a place of escapism to get away from the busyness of life then a smaller more bespoke sofa will offer the perfect place to sit back with a good book.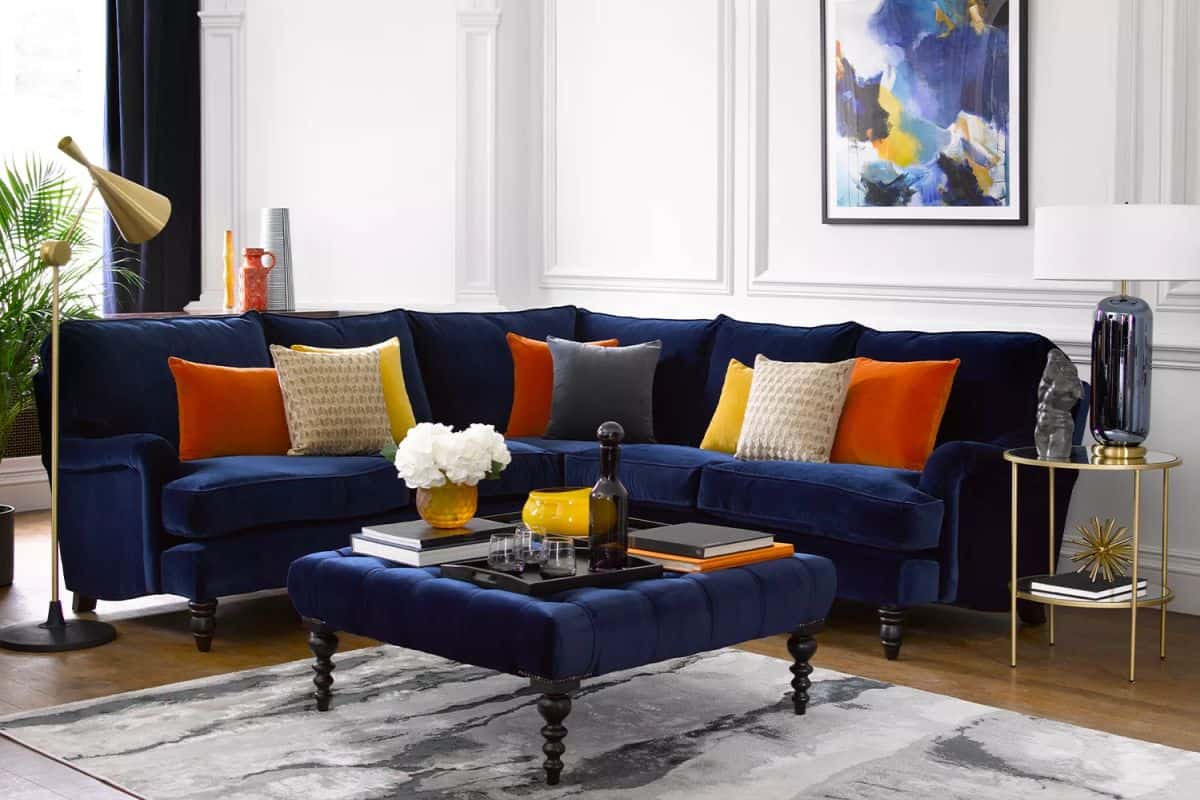 4. Mismatch
Creating the perfect comfy space within your conservatory is all about having ample seating but you don't have to automatically choose matching seating options.
Embrace an eclectic look through the use of mismatched armchairs, footstools and sofas. The use of contrasting coloured armchairs or footstools with a neutral sofa will help to add points of interest to your conservatory while offering your guests plenty of seating options.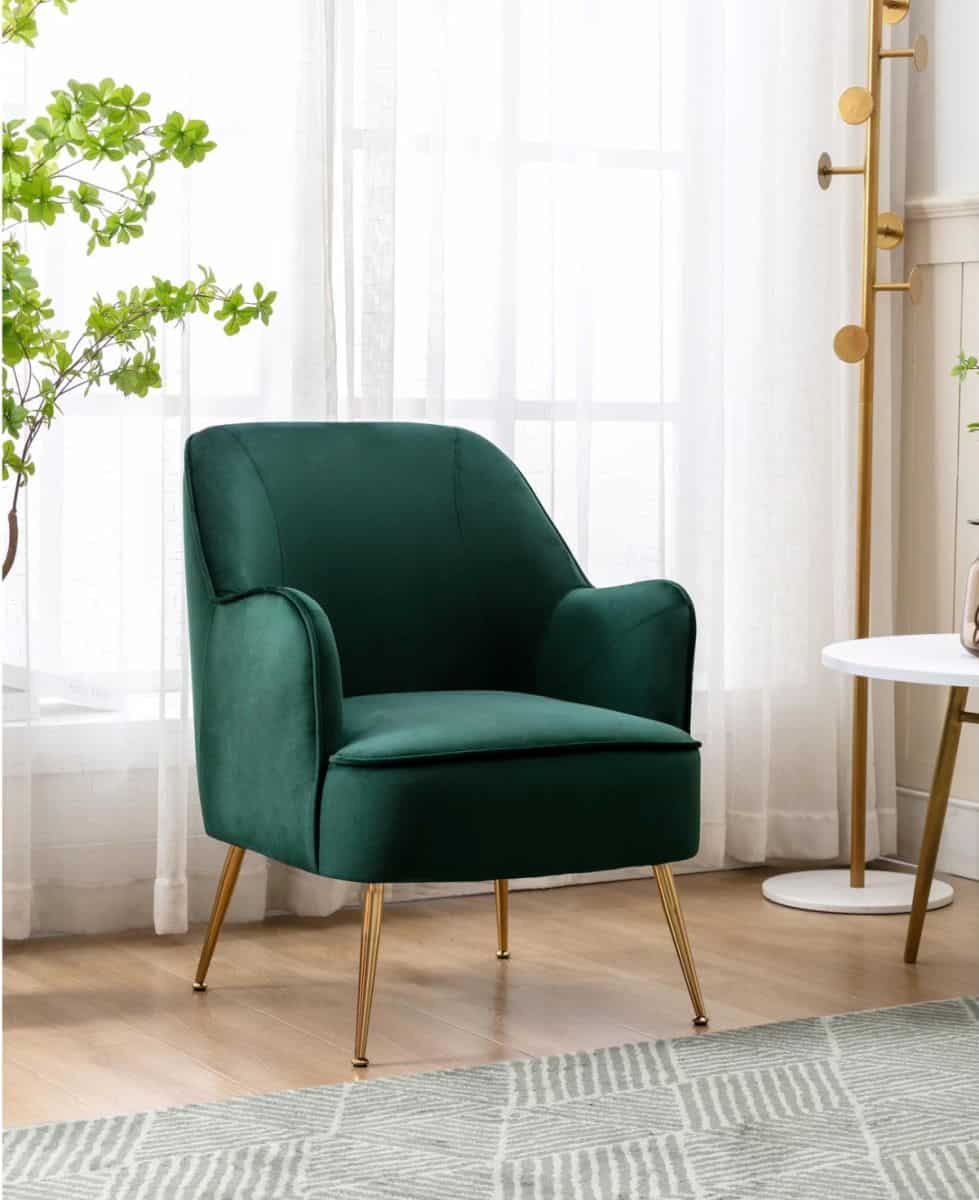 5. Don't be afraid of colour
In the past, conservatories were most often home to 'safe' colours, plain décor and basic furniture but thankfully this has changed! Today's conservatories see far more adventurous choices and have become a space that you can truly express yourself in.
Choose a green sofa to embrace nature, add depth with dark charcoal or go bold with burgundy and saffron yellows. Colour is a hugely emotive thing so choose one that brings you joy!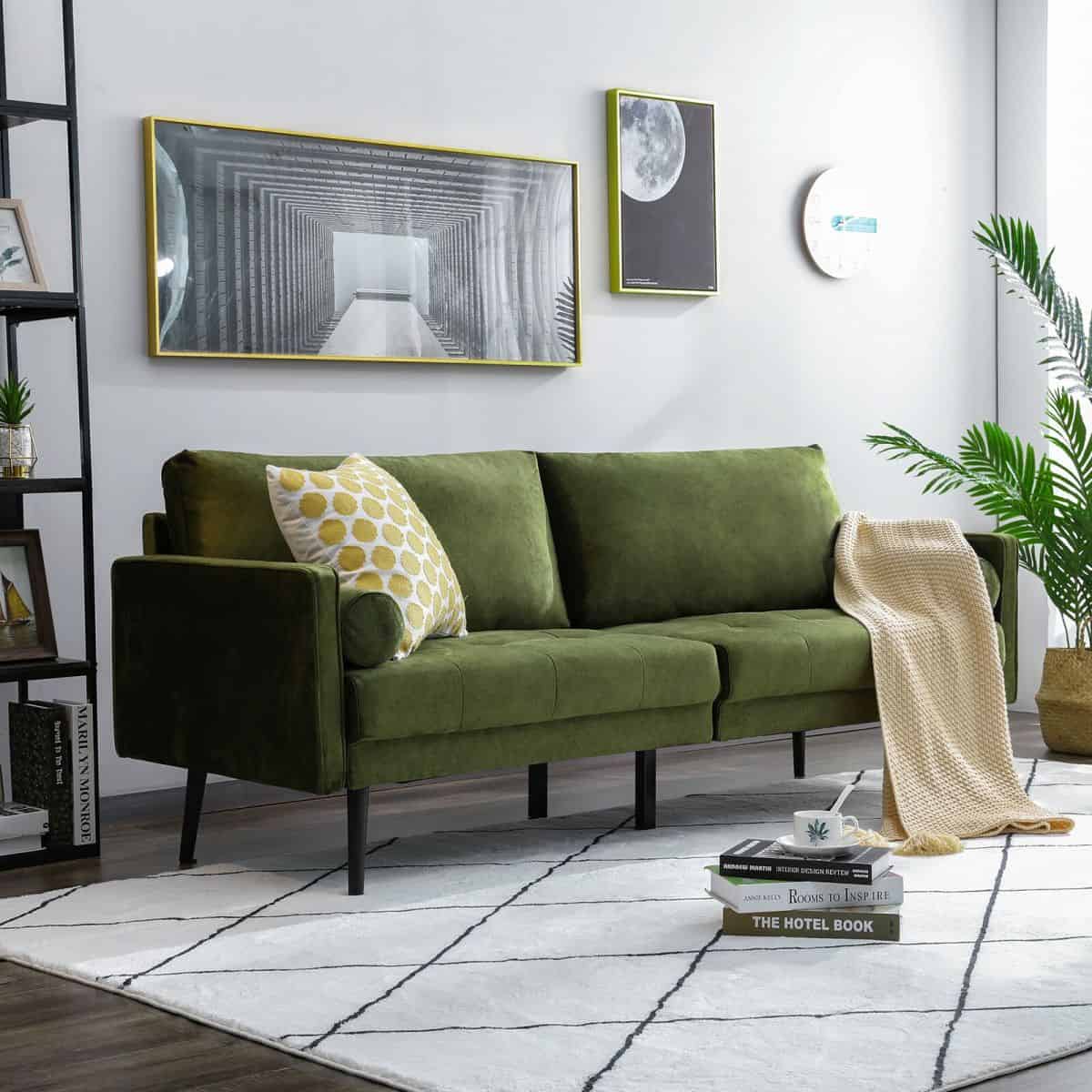 Whether you're considering extending your home with a conservatory or have already added an orangery or similar glazed extension, getting the all-important furniture items right is vital to round off the look and feel of your new room.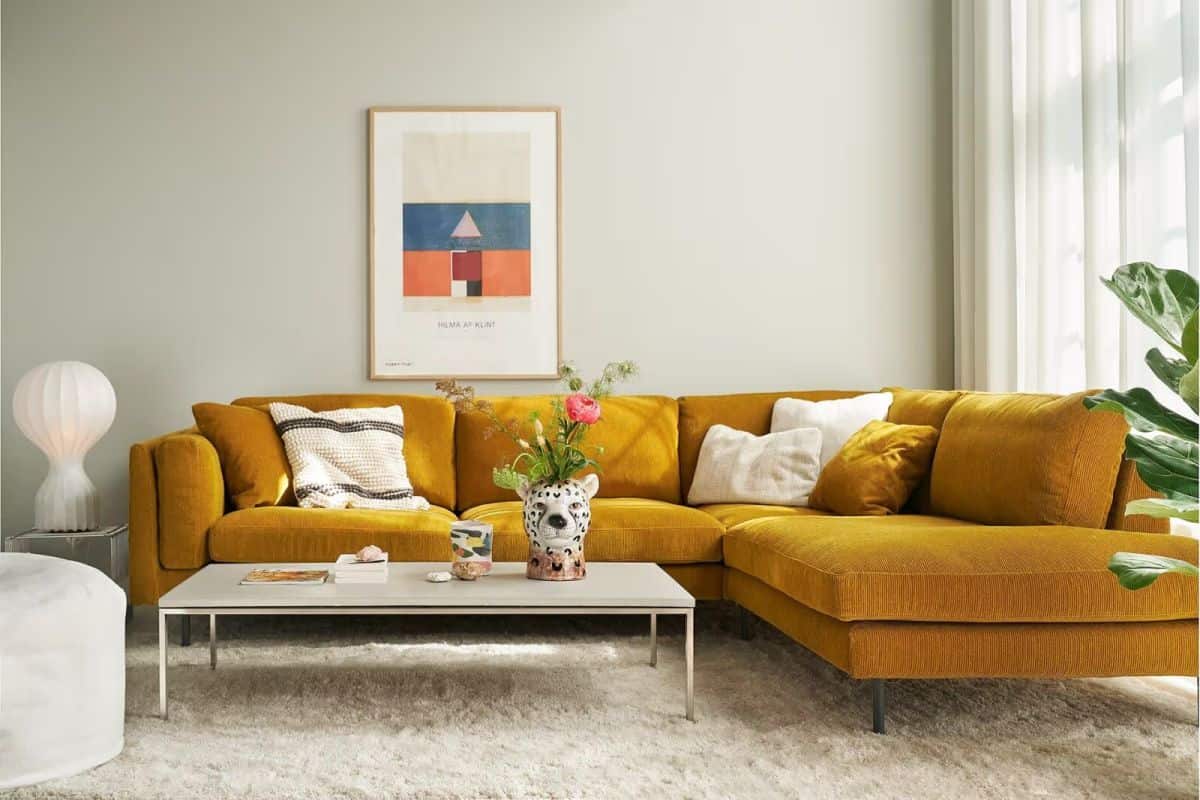 ufurnish.com believe it should be simple for everyone to create their dream homes and that's why they've designed the only platform where you can search, compare, shop and love everything you need for your perfect home. Shop their full range of conservatory furniture here.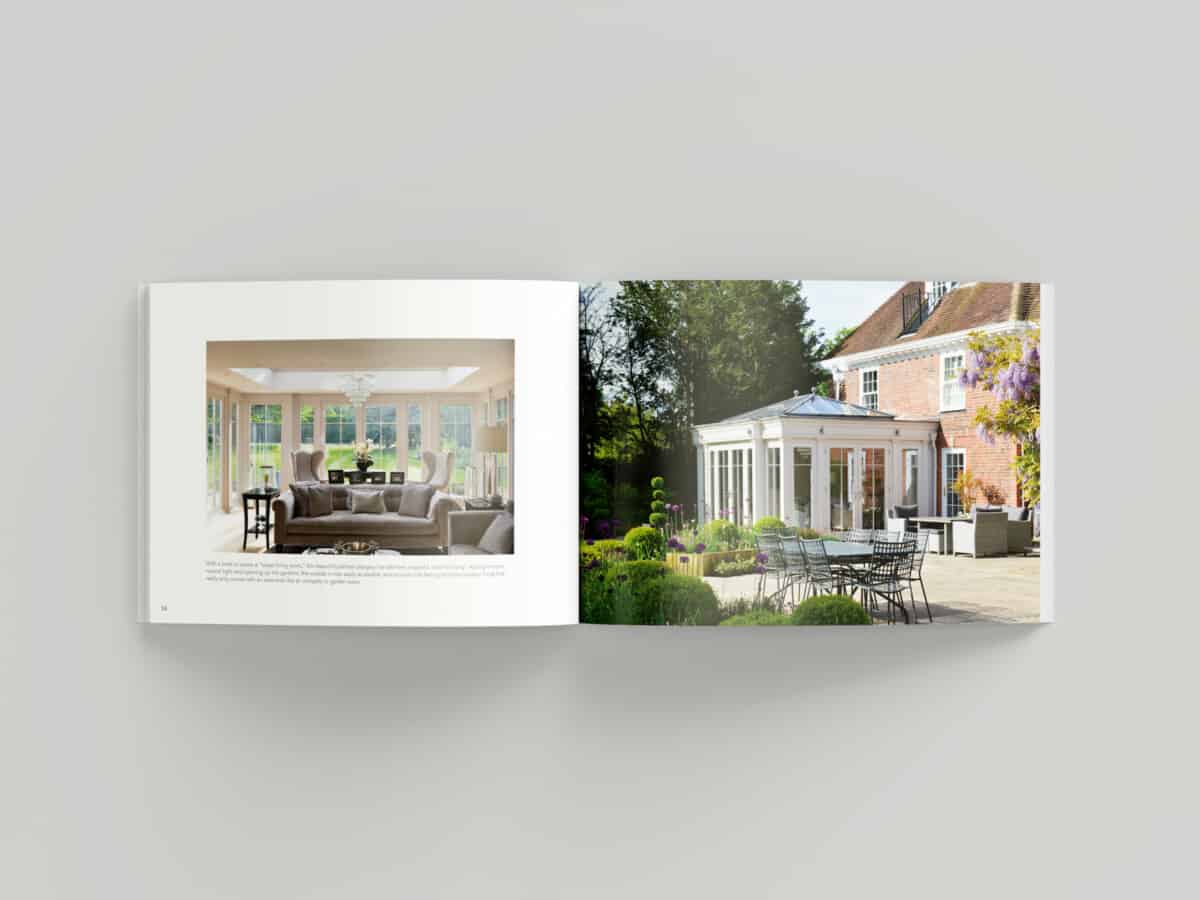 Request Our Latest Brochure
Full of inspirational designs to captivate your imagination.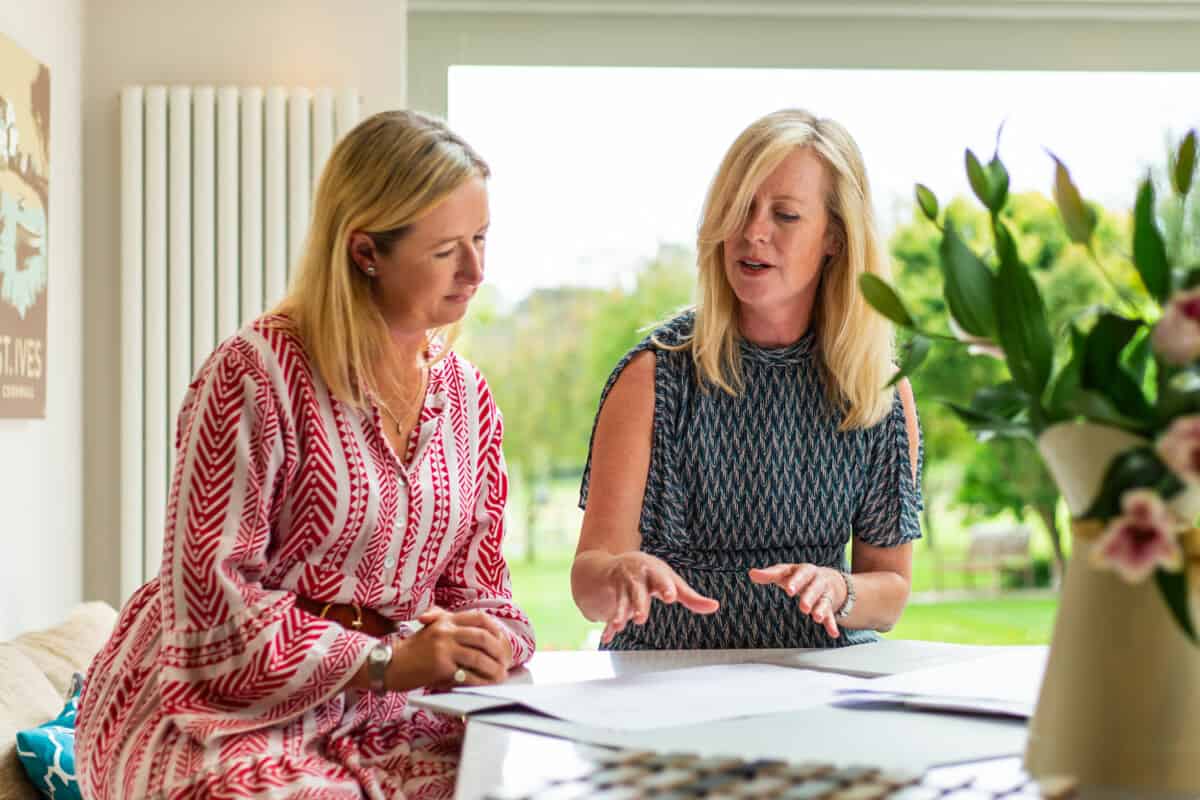 Book a Design Consultation
Our team of expert designers look forward to inspiring you.