Choosing to invest in an oak framed extension is obviously a significant decision and one that usually requires a period of research and consideration.
Engaging a well-established oak frame design and manufacturer is a good place to start, checking that they have extensive experience of successfully building oak extensions and a good number of positive customer reviews and testimonials.
The first choice, however, usually comes down to style of extension – whether solid or timber framed – and this can be dictated by a number of reasons, from available space to likelihood of planning consent and whether it complements the existing house and garden.
Overall, there are a number of reasons why you might want to choose an oak framed extension, such as an orangery or garden room, for your home. In this article, we will round up 5 key reasons.
Aesthetics
Oak framed extensions are known for their natural beauty and timeless elegance, adding a touch of rustic charm and character to your home.
The warmth and natural character of oak will enhance the overall appearance of the interior of your property, providing a light and inviting living space to be enjoyed all year round.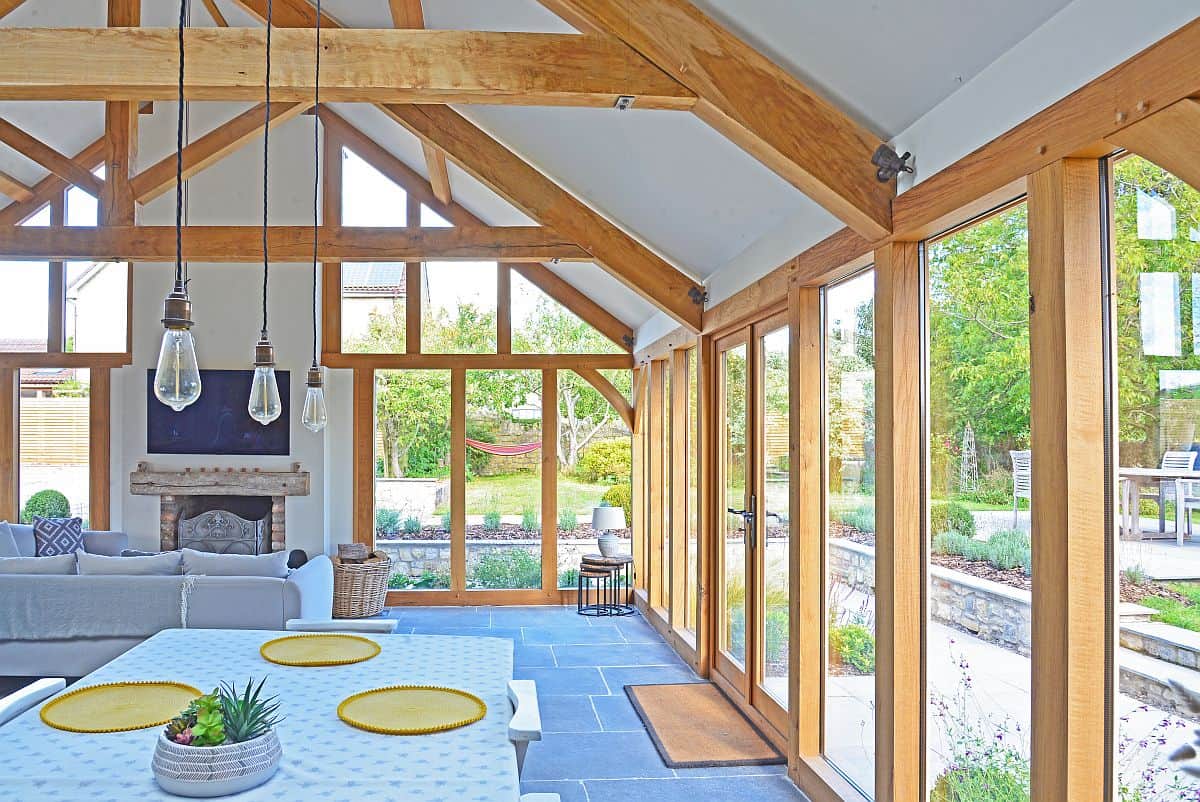 Durability
Oak is a strong and durable material, ensuring that an oak framed extension can last for many years, requiring little maintenance.
This extremely tough timber, which was historically used for ship building, can withstand harsh weather conditions and will therefore endure, making it a long-term investment.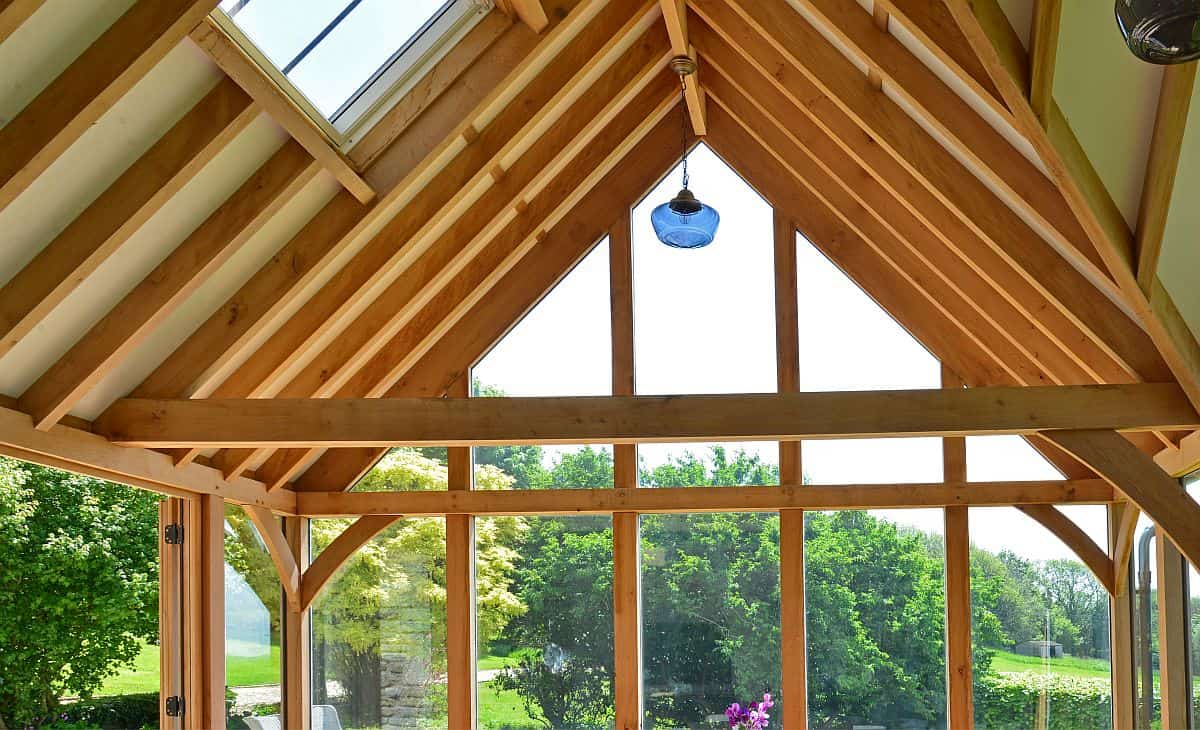 Sustainability
Oak is a renewable resource and, in case, is always sourced from responsibly managed forests.
Oak is a sustainable material that can be harvested and replanted. It is also a carbon sink, meaning that it absorbs more carbon dioxide than it releases, making it a more environmentally friendly option compared to other building materials.
With the right design style, oak framed extensions can also be highly energy efficient, as the wood provides excellent insulation – reducing heat loss in the winter and keeping the house cool in the summer.
Adaptability
Oak can be shaped and designed in a variety of ways, which means that an oak framed extension can be bespoke designed to suit your specific needs and preferences.
Oak frames can be designed to suit a wide range of architectural styles, from traditional to modern. They are also highly versatile, allowing for open-plan living spaces or the creation of separate, stand-alone rooms (for example, as a relaxing living room or eye-catching dining room).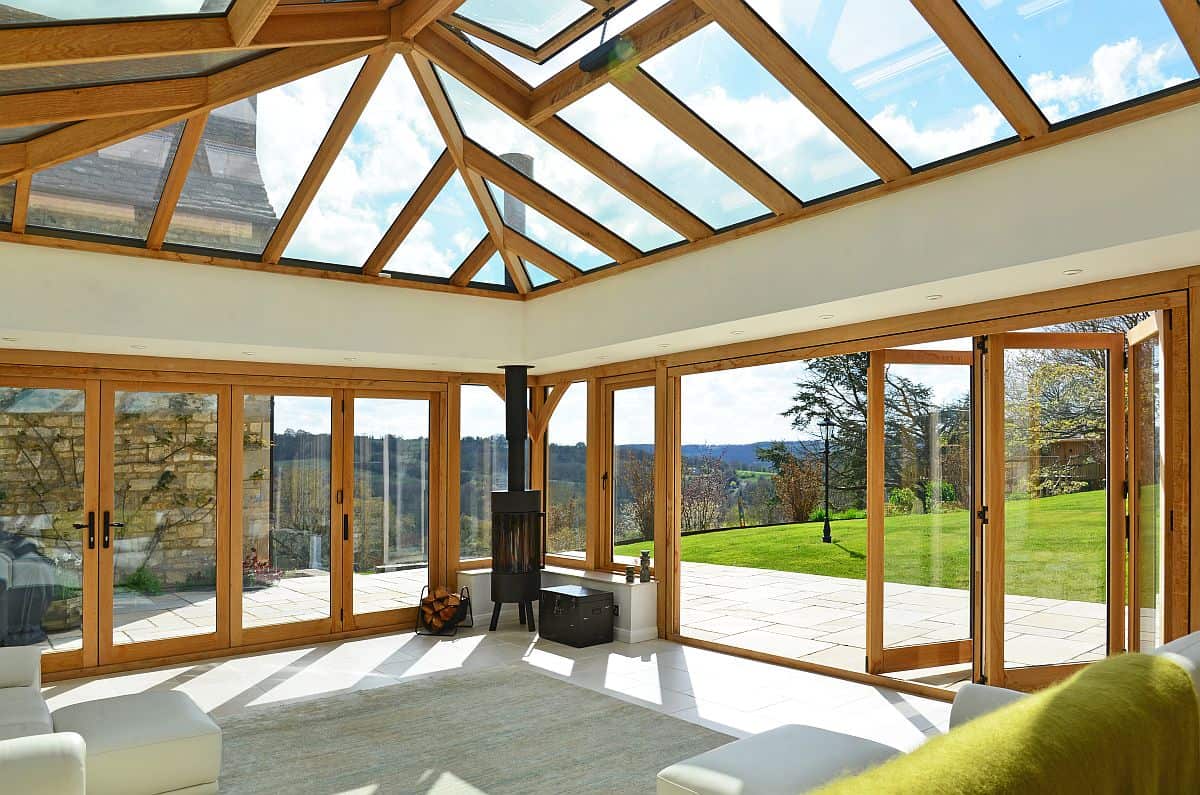 Return on investment
A quality oak framed extension will add significant value to your home, by increasing the floor area and adding a luxurious, light-filled living space.
It goes without saying that an oak orangery or garden room will increase your property's resale value in the future, particularly if choosing to engage a recognised brand like David Salisbury.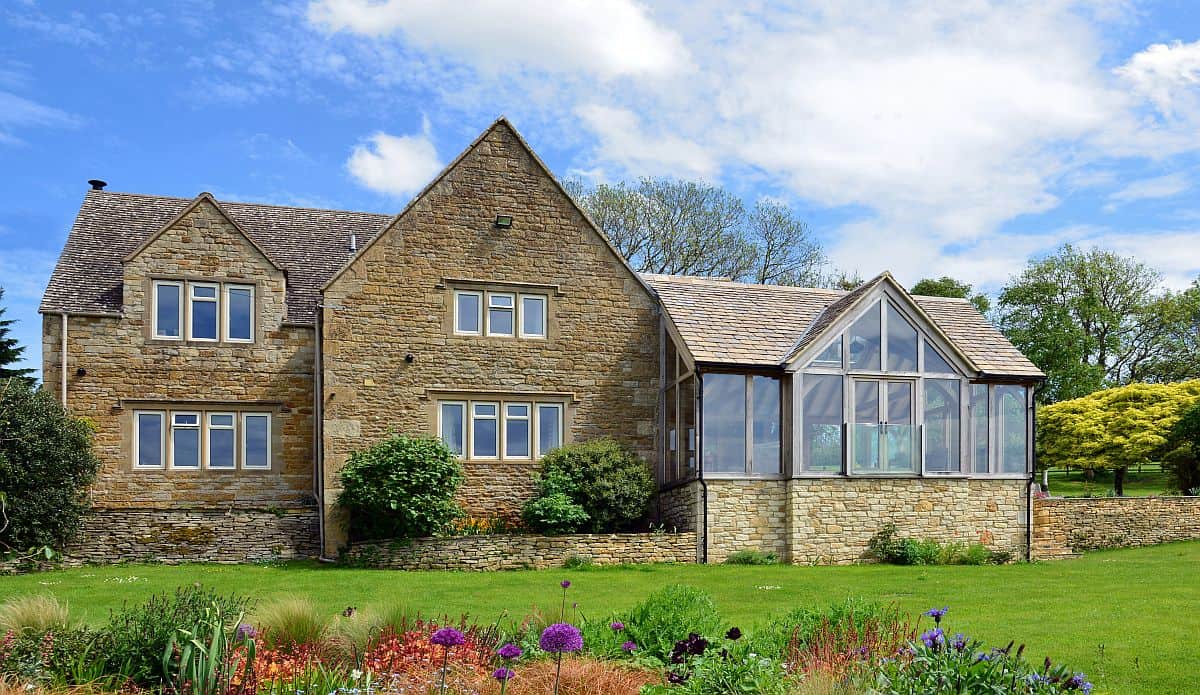 Overall, choosing to invest in an oak framed extension will add value, character, durability and functionality to your home whilst providing a long-lasting, sustainably sourced addition.
Style, form and function – sounds like the perfect combination!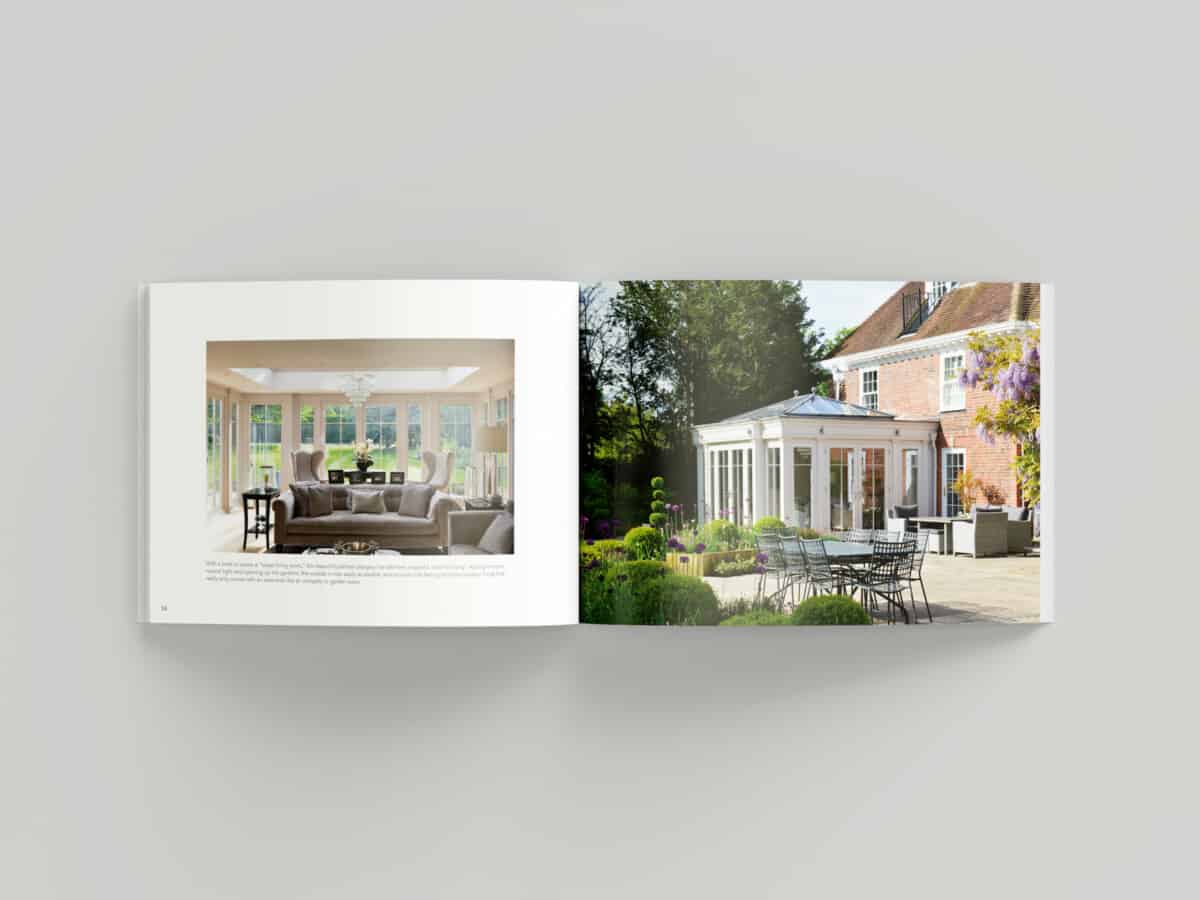 Request Our Latest Brochure
Full of inspirational designs to captivate your imagination.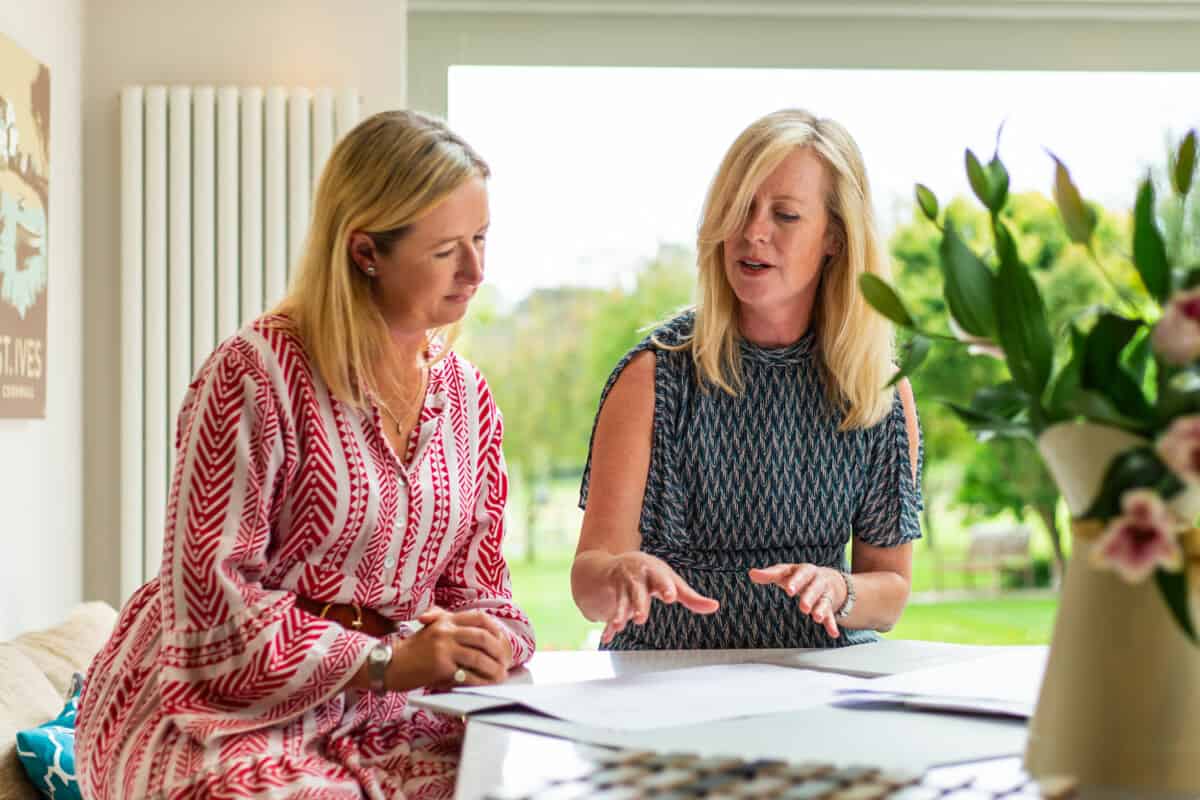 Book a Design Consultation
Our team of expert designers look forward to inspiring you.