Whilst not all of us would consider the ceiling of any room a wall as such, to many interior designers, this aspect of any design is known as the equally important 'fifth wall.'
This sometimes neglected feature of an interior decorating scheme can be an opportunity to really lift the overall look of a completed room.
We tend to carefully consider choice of flooring in any newly refurbished room – as the ceiling will most likely be the same area, in terms of dimensions, it makes sense that equal importance be attached to this element of the space.
With that in mind, here are a few key recommendations to help liven up the fifth wall of a room you want to refresh or a planned new extension.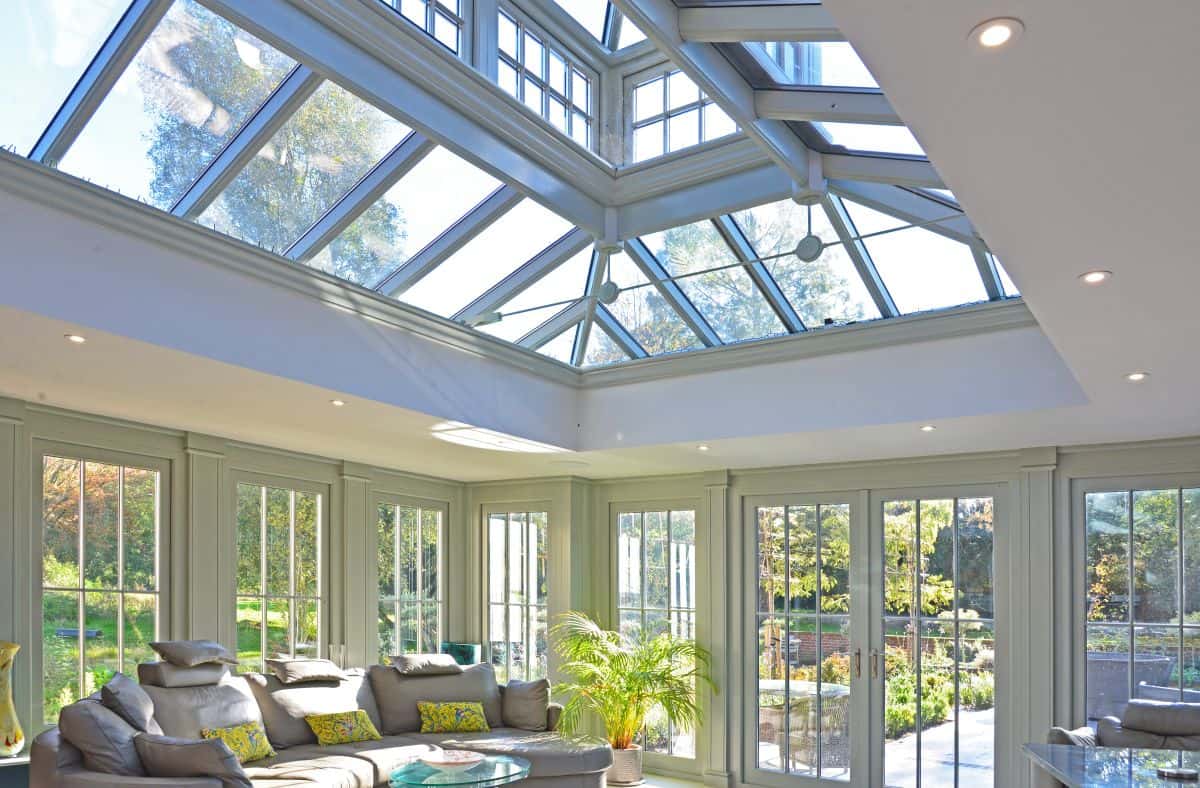 Apply Contrast
How better to apply some contrast than with a monochromatic design like this orangery kitchen extension below?
In this eye-catching example, the perimeter flat roof elements are painted white, to offset the dark grey joinery of this distinctive orangery.
The all-round windows and lantern roof really stand out in the contemporary shade of Halcyon Grey, alongside added features like the chandelier style lighting with contrasting light shades.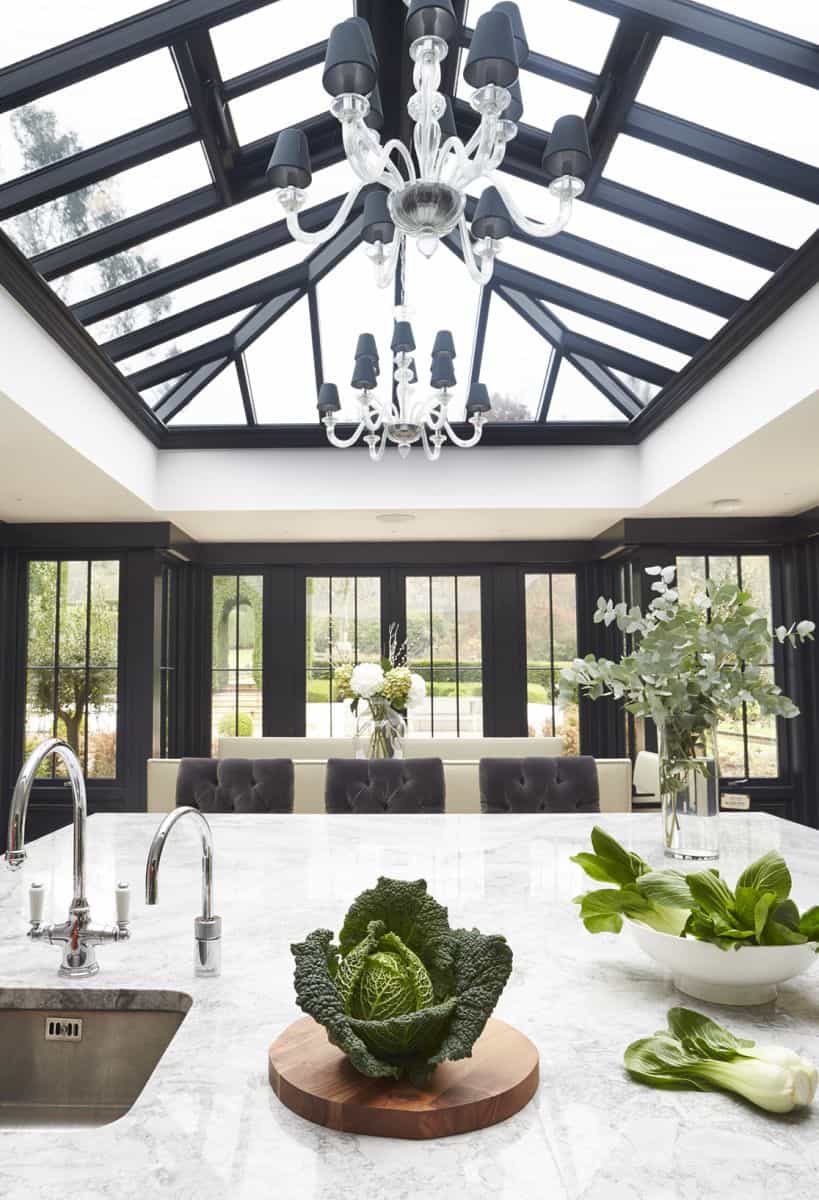 Expose the Beams & Rafters
An oak framed building provides the ideal setting to make this beautiful, natural timber the star of the show.
Designing an oak extension with these design aspects fully exposed will immediately add character and rustic charm to the overall look and feel of the room.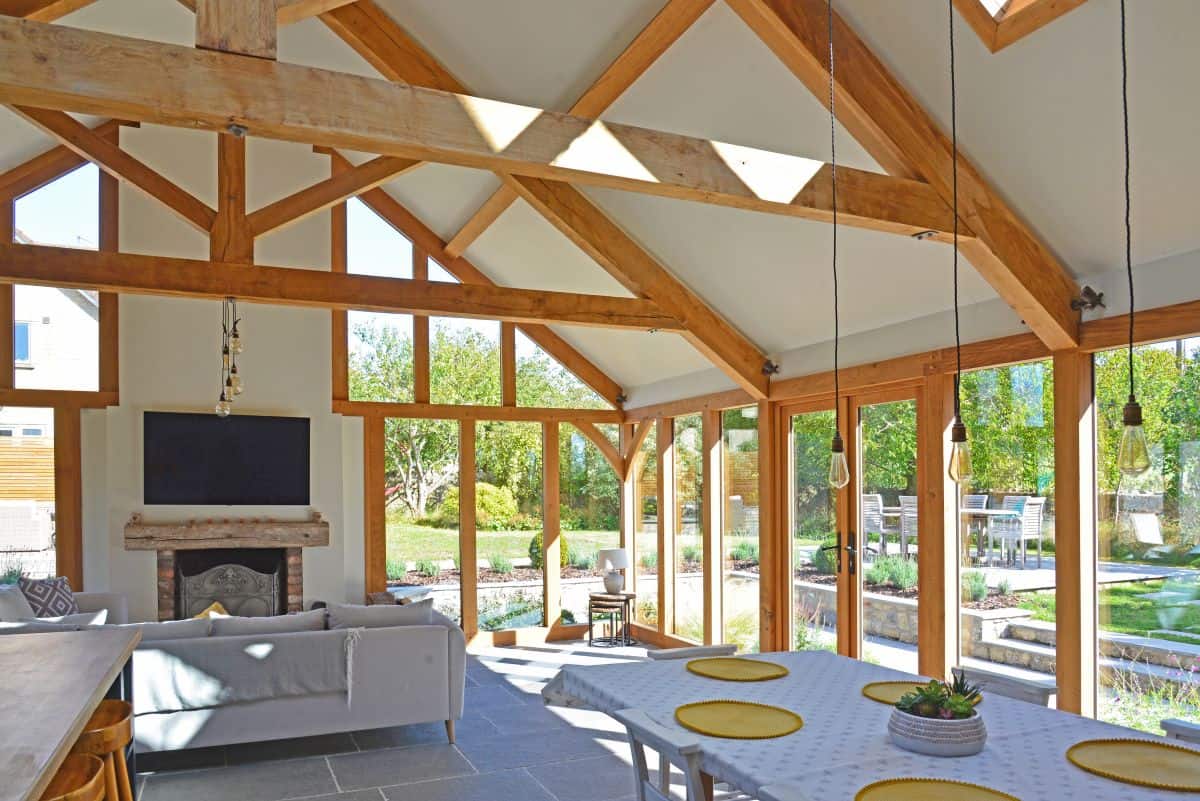 Open It Up with Windows
Some properties, especially period or listed buildings, can suffer from low levels of natural light.
A fully glazed ceiling, a defining feature of a conservatory, is perhaps the best way to address this issue.
A glass ceiling will fill the room with natural light and brighten even the darkest of homes.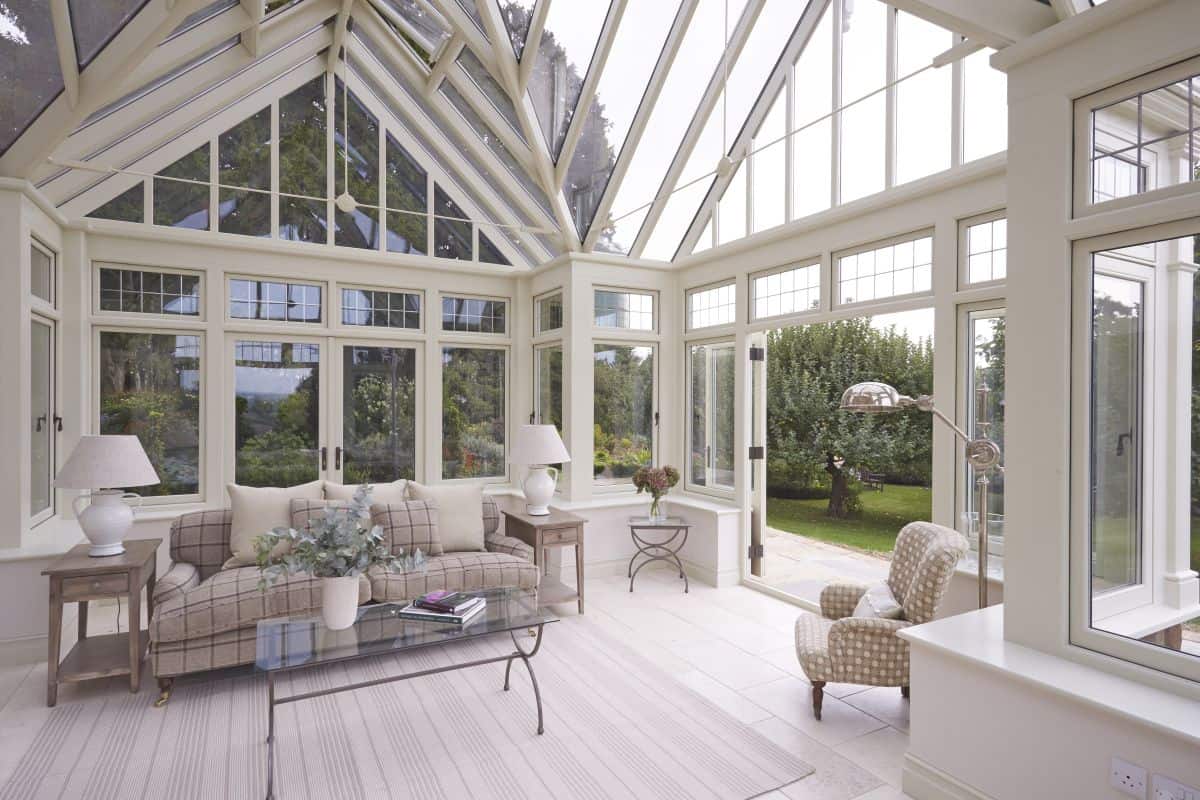 Lanterns Make a Statement
If a conservatory style roof would not suit your property, a roof lantern, as part of an orangery extension or as a separate stand-alone addition, can bring many of the same benefits of a fully glazed ceiling and more.
The flat roof area around the outside of the lantern can be used to incorporate many of the features of today's modern living, from lighting to AV, and from air conditioning to extraction.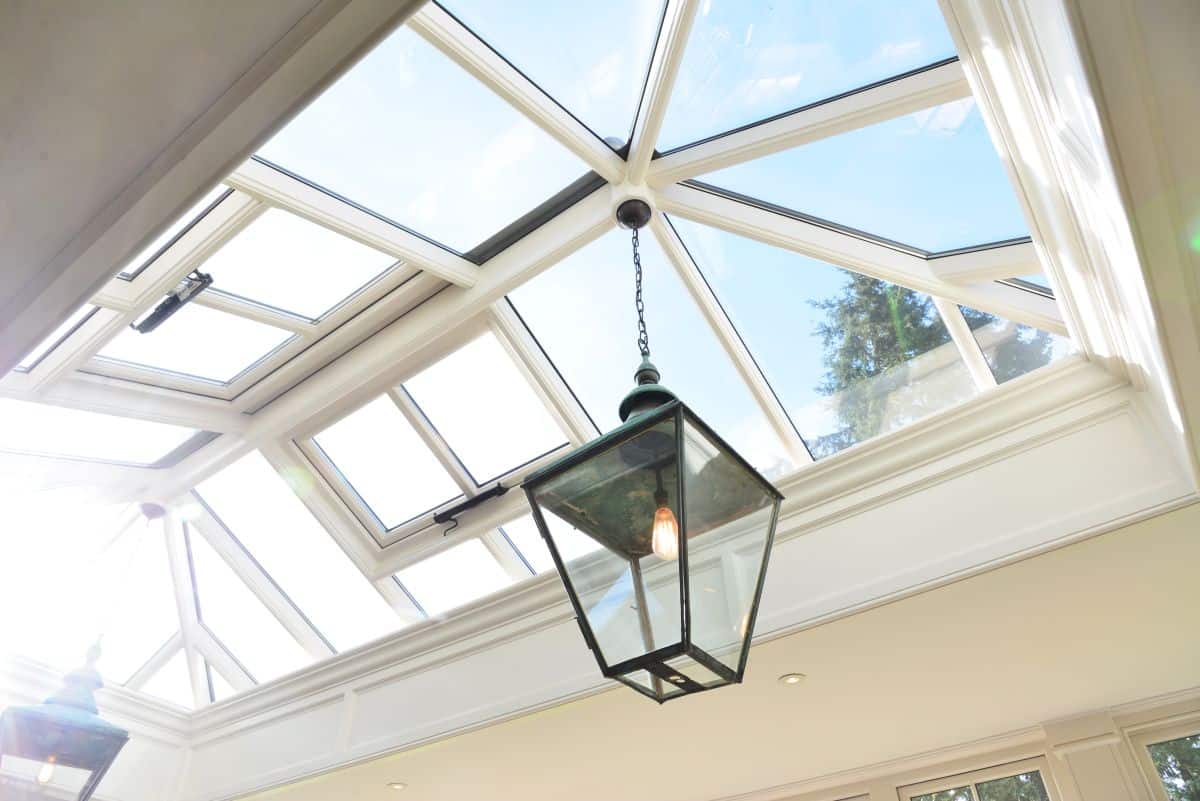 Vaulted Ceilings
A mansard style roof is characterised by two different roof pitches, with the lower pitches being much steeper.
Shown below in this example of an oak orangery, the advantage of a mansard roof is that it increases the available interior space. It gives a vaulted feeling to the space inside, helping to balance the requirements of light and shade.
Suitable for most styles of property, an extension with a mansard roof is a guaranteed way to make a statement with your ceiling.
As designers of orangeries and garden rooms, clearly the roof/ceiling is an integral part of every design that we undertake.
Whether you're considering extending your home or simply refreshing your existing space, don't forget the all-important fifth wall.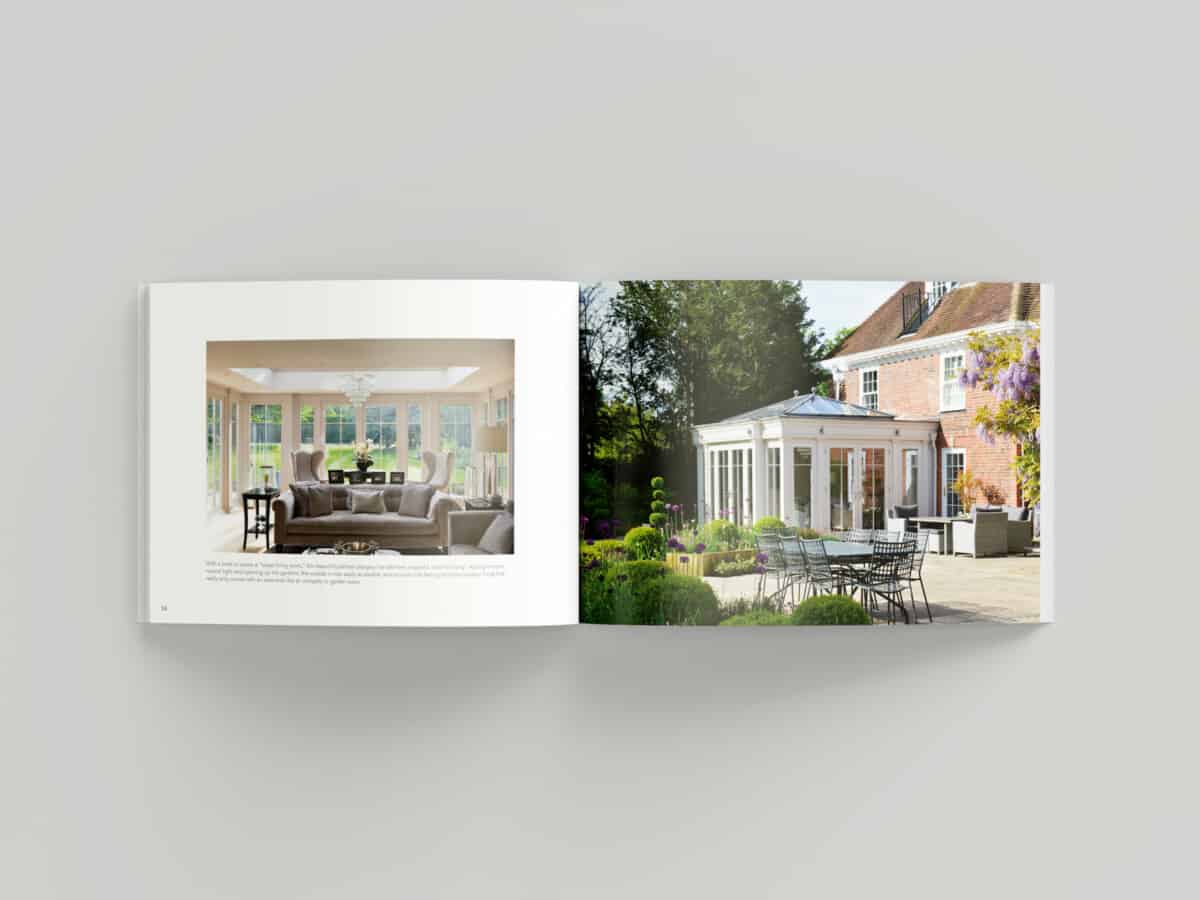 Request Our Latest Brochure
Full of inspirational designs to captivate your imagination.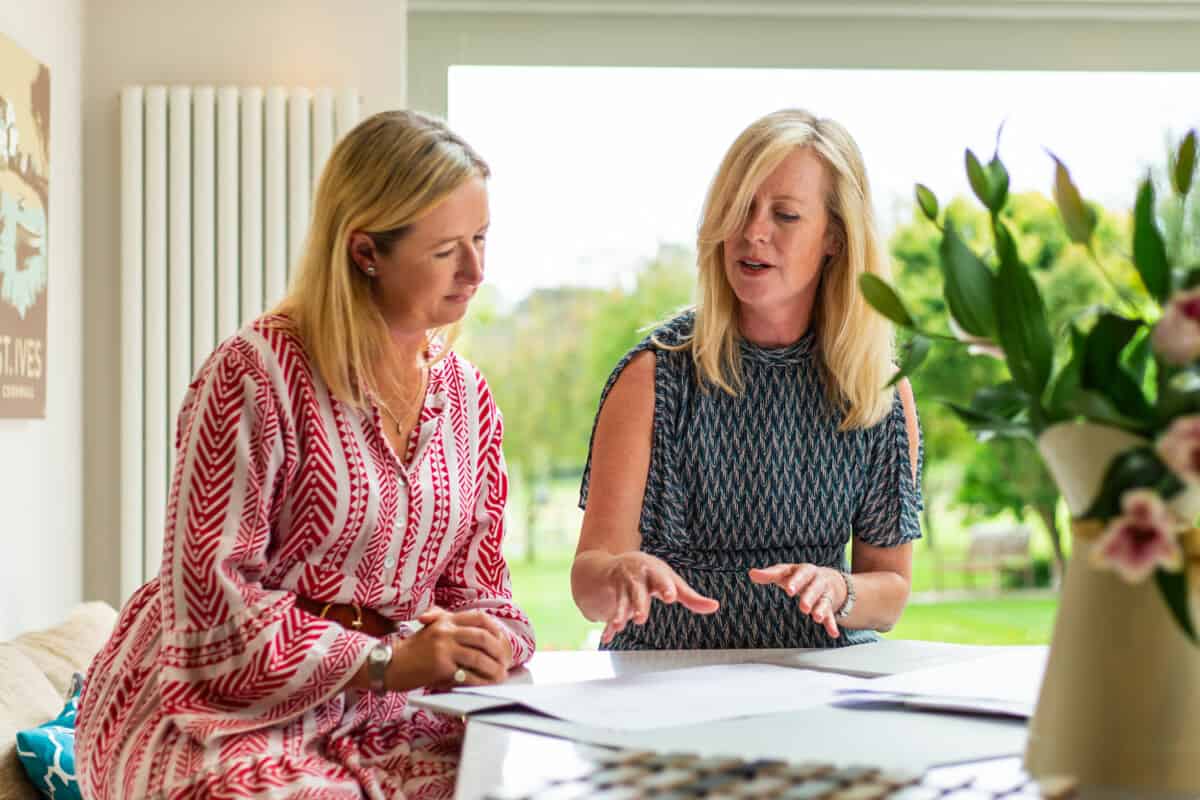 Book a Design Consultation
Our team of expert designers look forward to inspiring you.