This luxury orangery was designed and installed within the grounds of a prestigious Surrey estate, extending a contemporary property that had been previously built by a well-known leading premium developer.
Expertly designed by Nigel Blake, one of David Salisbury's most successful designers, this stylish contemporary orangery combines traditional features with the very best modern building materials and specifications.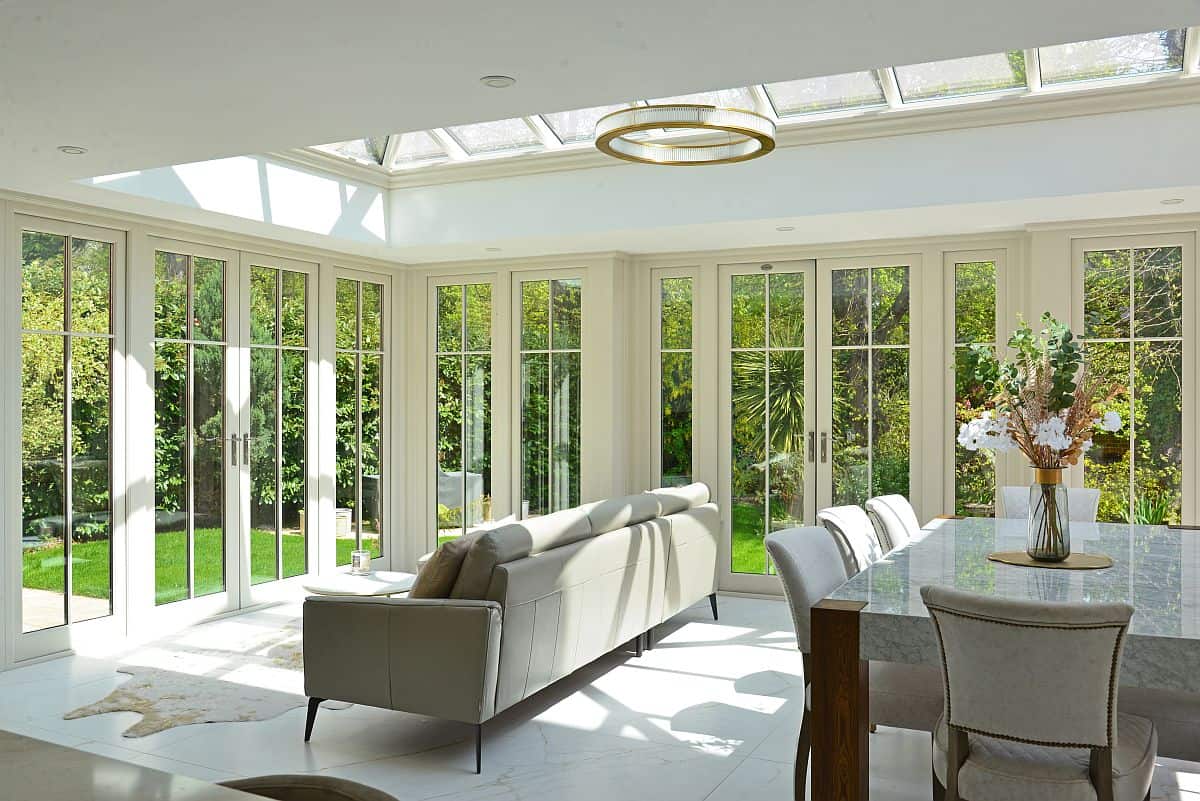 Orangery Design Brief
In what remains perhaps our most sought-after design brief, this project centred on creating space for a larger open plan kitchen/dining/living room.
Our client wanted to create a larger, lighter kitchen with associated family dining and sitting areas which connected to their garden and enabled it to be enjoyed year round.
Design Challenges
This orangery was designed and built to extend what is part of an Octagon Homes development in Surrey, located in the grounds of a Grade 1 listed mansion.
The existing kitchen had a small utility area allowing access to the garden, and the size of the kitchen allowed only a small breakfast table. The original space was rather dark and had limited garden views.
The key design challenge was to create a larger open plan space with garden views, and which maximised natural light, yet felt welcoming and cosy in the winter months.
An additional consideration with this project was the limited access through the garage to the rear of the property, meaning the accuracy of our survey, manufacturing and installation was as critical as ever.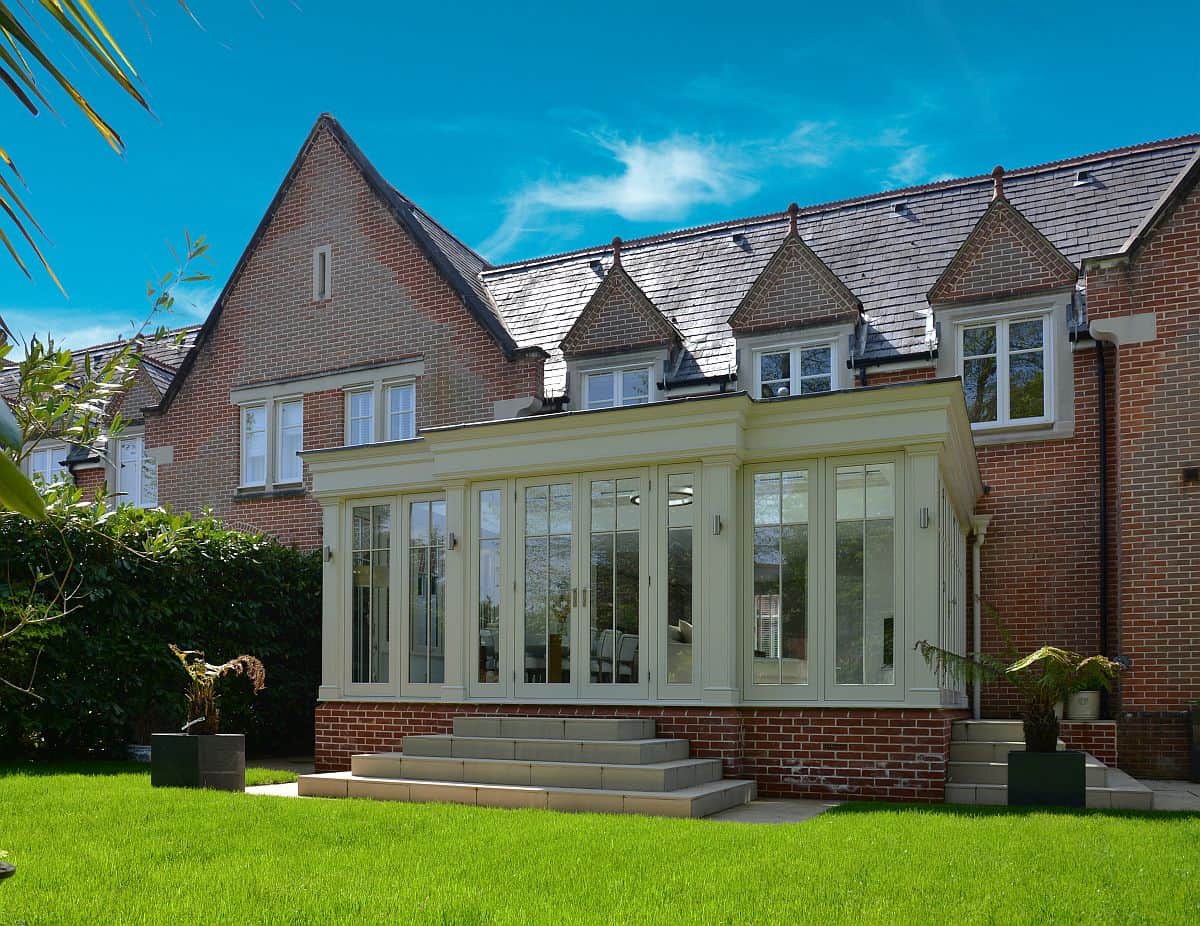 Orangery Design Details
Measuring approximately 4m deep by 6.3m wide, this orangery has a total base area of about 29 square metres.
Fundamental to the design was the built-up base, in a matching red brick, to allow the finished floor level to run out evenly from the kitchen into the orangery. The fenestration design was another complementary feature, designed to match the host building's windows.
Three pairs of French doors were designed into each elevation, to provide convenient stepped access into the freshly landscaped garden.
Painted in the subtle shade of Shadow Stone, from our own unique colour palette, this finish was chosen to complement the property's existing timber windows.
A large rectangular roof lantern provides a wonderful flow of natural light at different times of day.
Stylish Luxury Orangery
This orangery has helped enhance this Surrey home, transforming the ground floor living space into an open plan hub, which is now the heart of the home.
The result is a stylish orangery with a luxurious finish – the perfect fusion of modern and traditional design.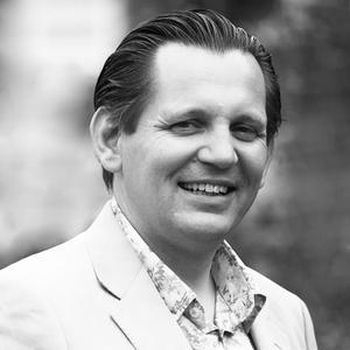 Designer

​,

David Salisbury
Nigel Blake
After completing a degree in Electronic Engineering, Nigel worked in the electronics and software sectors in the UK and Far East before moving into conservatory design 12 years ago. His engineering background and flair for design have led to some truly innovative structures. He says that each design has to complement the house, whilst providing the appropriate extra space that the client requires – every project is different.
Nigel likes to get a thorough understanding of what you want to achieve as well as your likes and dislikes with respect to style. Whether your house is contemporary or a grade I listed historic property, he will work with you to develop an appropriate and sympathetic design.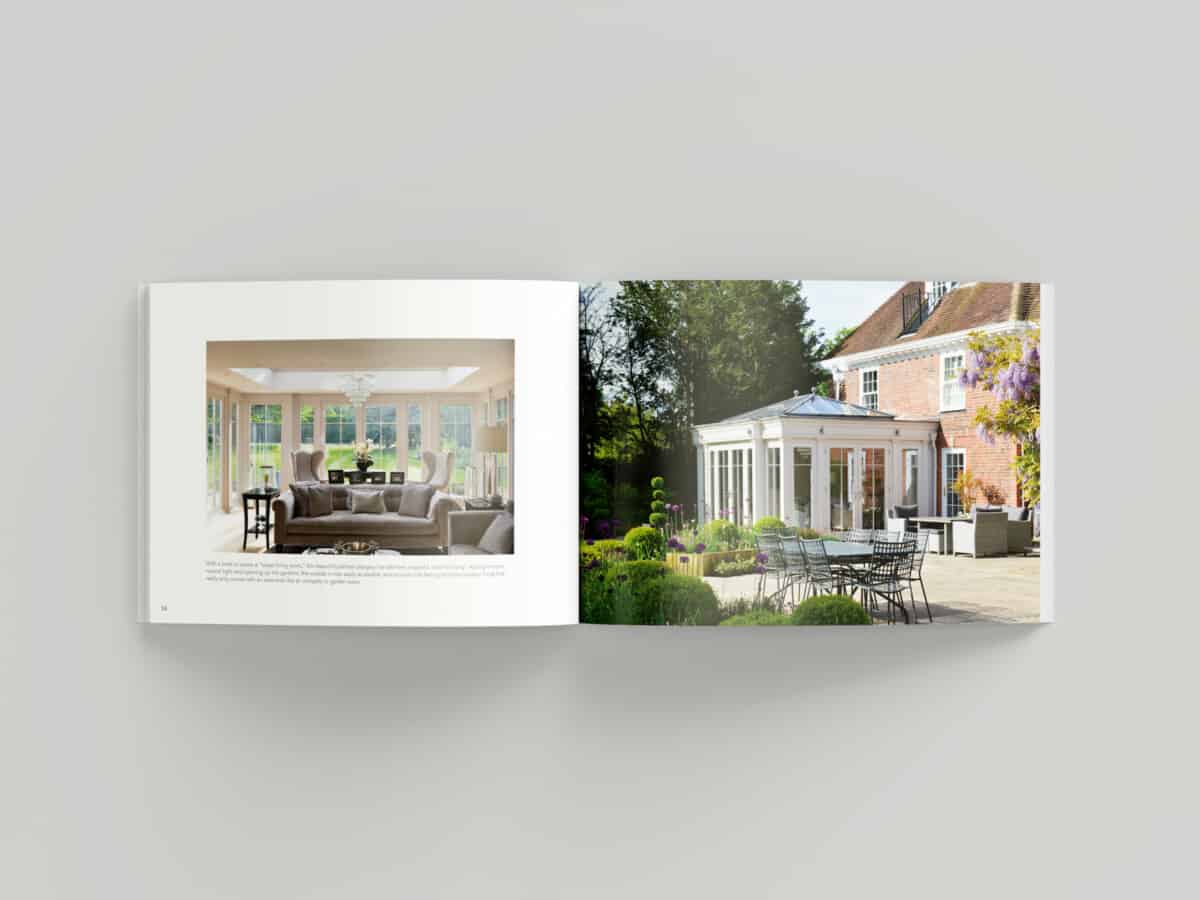 Request Our Latest Brochure
Full of inspirational designs to captivate your imagination.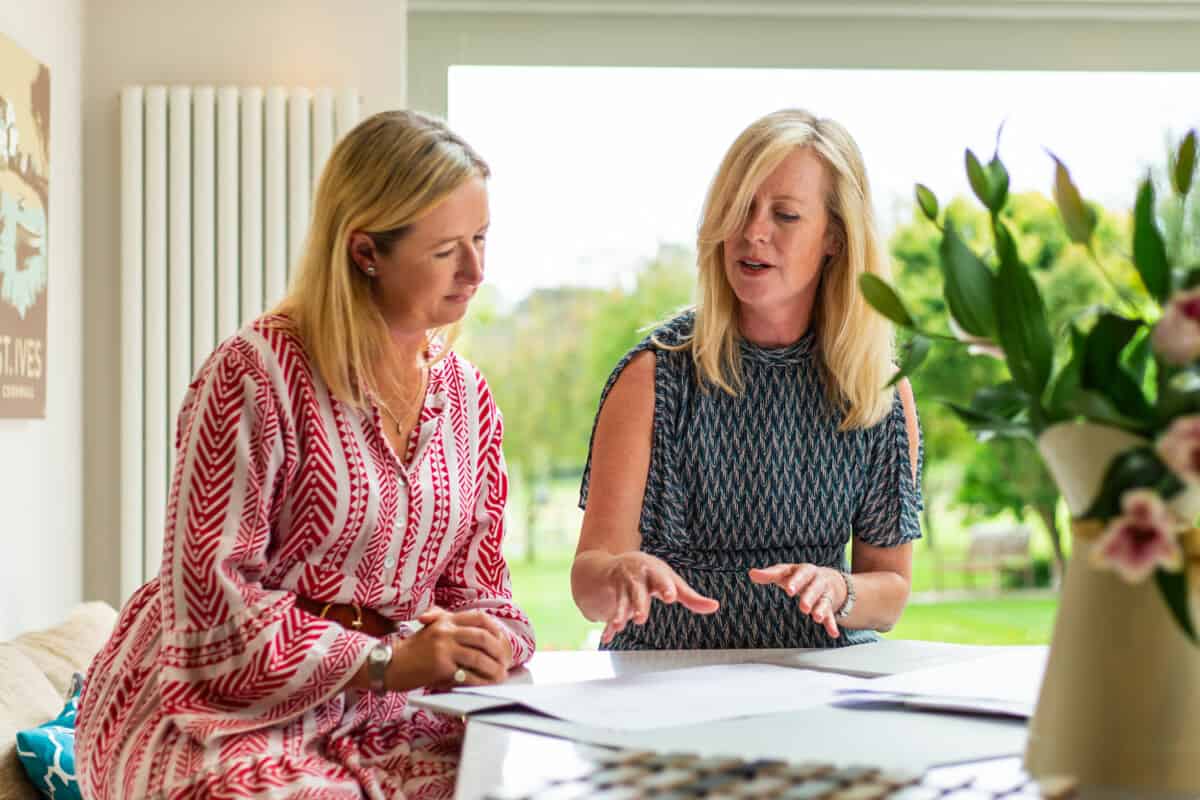 Book a Design Consultation
Our team of expert designers look forward to inspiring you.