Every now then a project comes along which perfectly encapsulates the feeling of traditional design with a modern twist, the result of which is a real feel of the here and now.
The gorgeous tones of this natural oak orangery are perfectly offset by the contemporary grey painted, timber bi-fold doors and windows.
This has created a wonderfully light and airy living area, with ample space for the demands of our now increasingly busy lifestyles. The island or bar area, with the stylish bar stools shown in the photos above, is an ideal spot for a morning coffee, late breakfast or catch up with the newspapers – or more likely an iPad if you're reading this(!).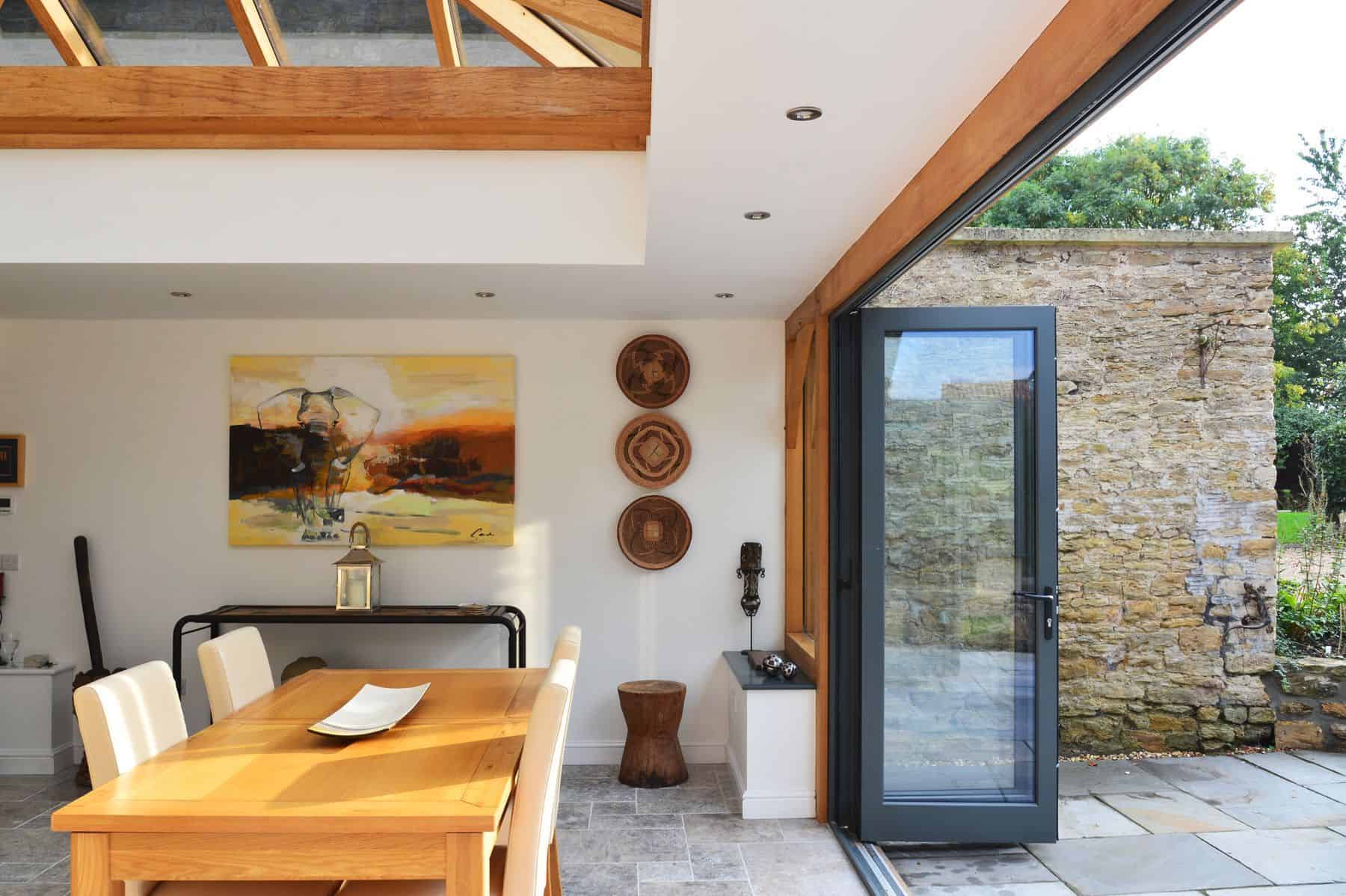 OAK ORANGERY WITH BI–FOLD DOORS
The oak lantern roof, one of our design specialities, is perhaps the centrepiece of this design – who wouldn't want that flow of natural light from above into their favourite room of their home?
But the real star of the show are the painted bi-fold doors – another product for which David Salisbury's market leading joinery factory is adept at producing. These hugely flexible sliding doors can be opened and retained in a number of different permutations, providing great access to the garden area – the principle benefit of a building extension like an orangery, conservatory or garden room.
If you're looking for a good example of these doors, do visit our London showroom which is open 7 days a week, where our modern garden room has a set of 5 bi-fold doors which can be opened right back to provide the best of outdoor living.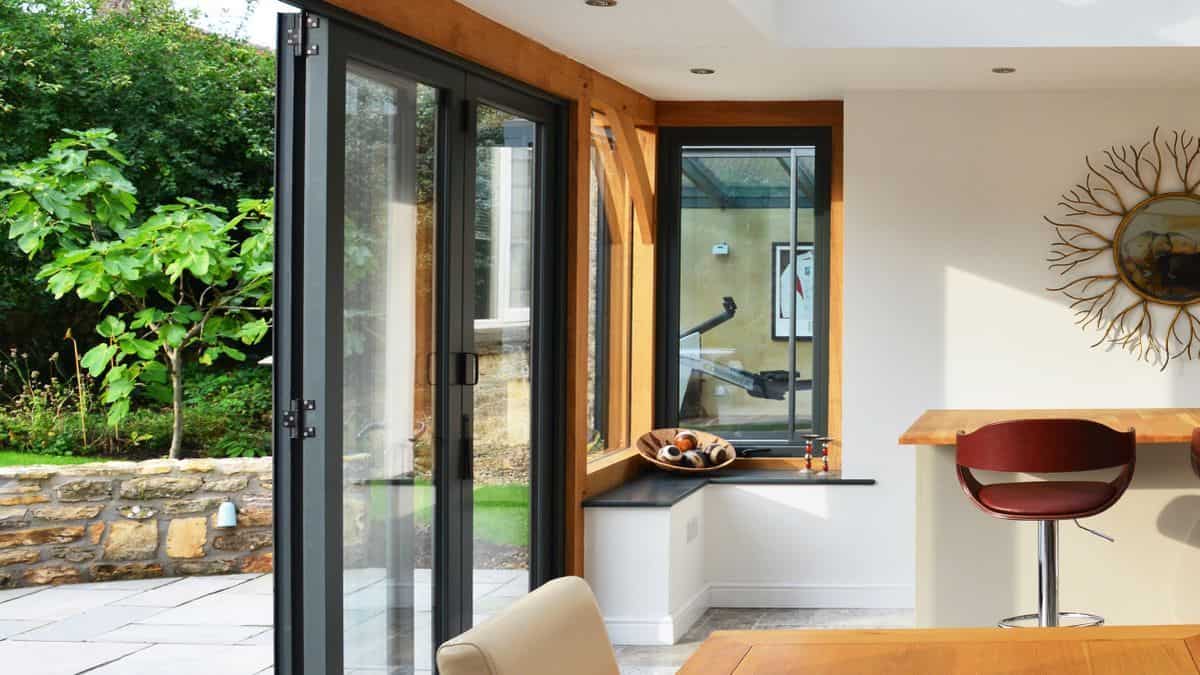 Karen Bell, who designed this project, noted: "the painted bi-fold doors set against the traditional oak framed building created precisely the look this customer was after: oak with a contemporary twist, as I call it!"
David Salisbury has been leading the way in designing and manufacturing painted orangeries and conservatories for many years and we're excited that our expertise, built over more than 30 years of successful trading, is now allowing us to grow our share of the oak framed extensions market.
With Oak being such a wonderfully characterful building material, we ensure we only buy the best quality oak available. If you're considering an oak building extension for your home, choose a business that feels as passionate about oak as we do. Then take the first step and order our complimentary brochure – it will take less time than your morning coffee!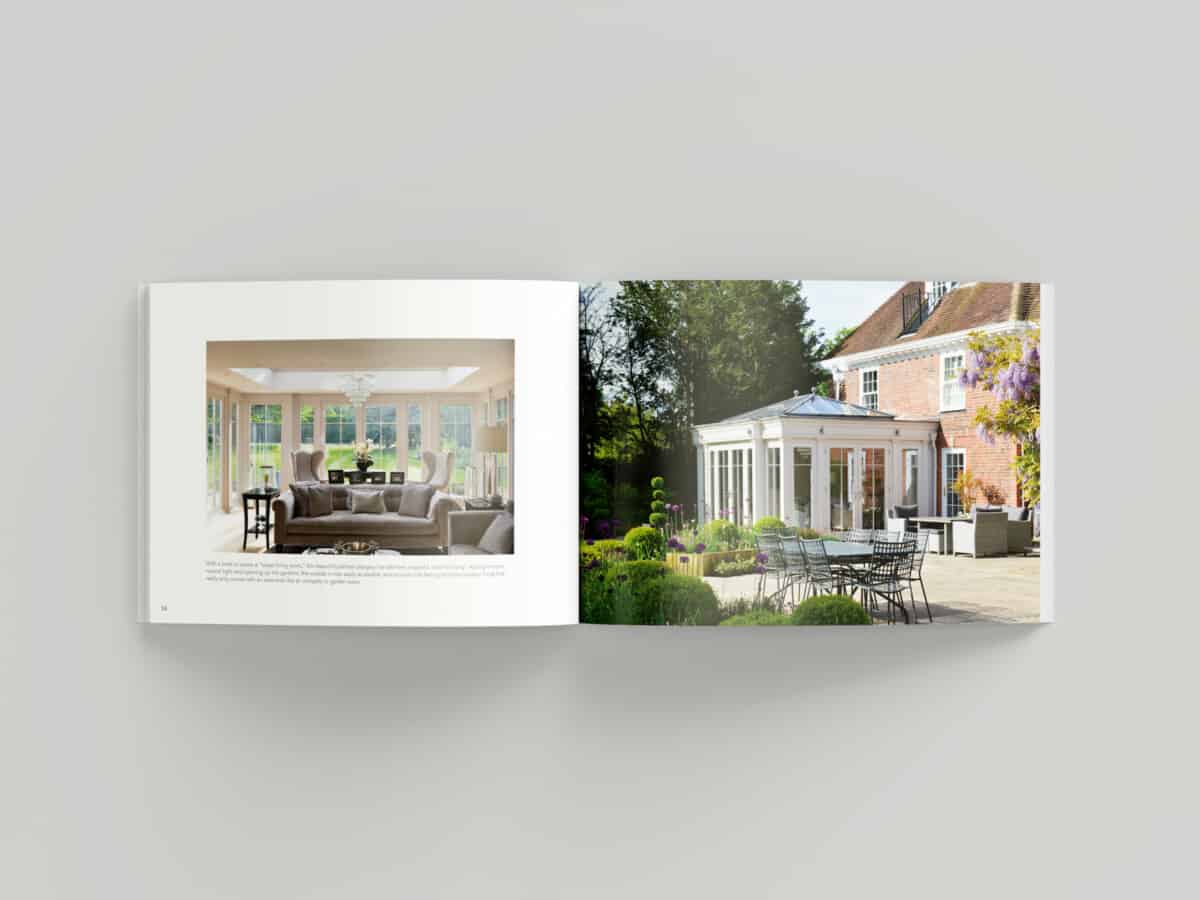 Request Our Latest Brochure
Full of inspirational designs to captivate your imagination.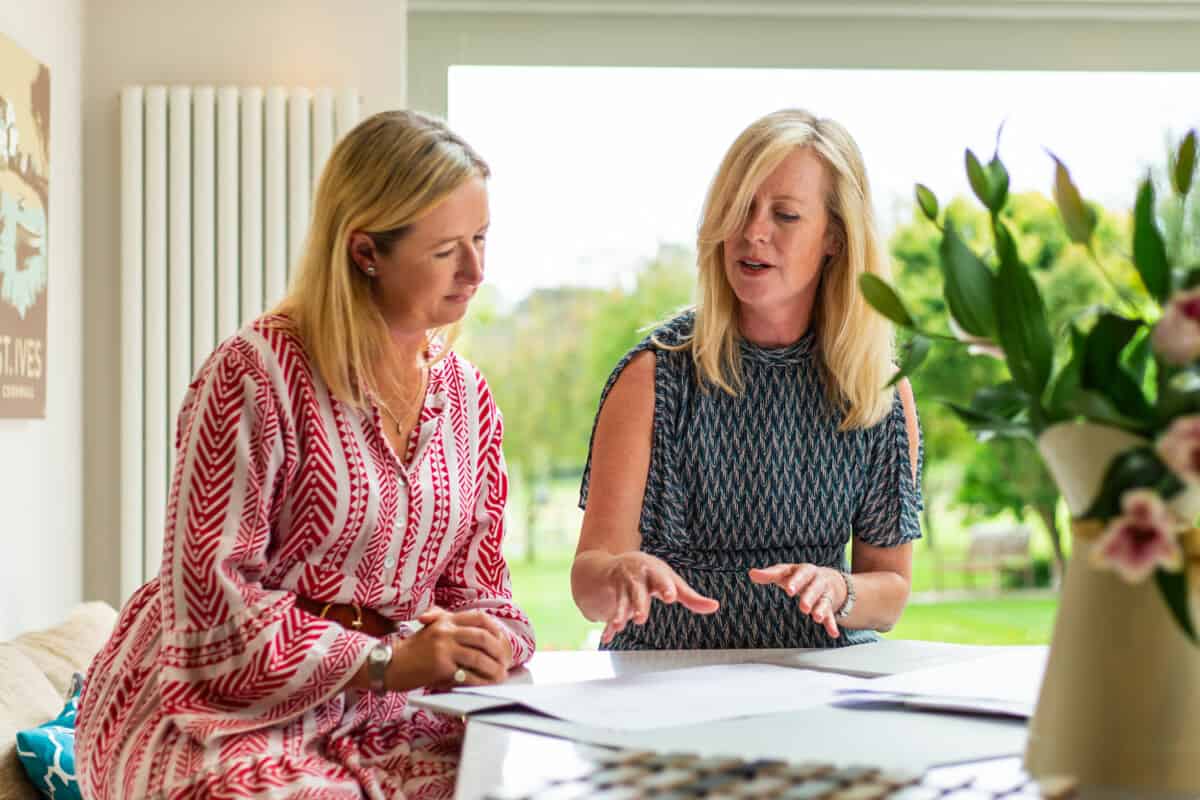 Book a Design Consultation
Our team of expert designers look forward to inspiring you.