This delightful Grade II Listed timber framed property, situated in Warwickshire, was originally built in the late 16th or early 17th Century, with substantial additions added during more recent times.
As is often the case, the design brief for this oak garden room project was to replace an aging conservatory that was simply not practical and had little functional use. Our customer approached David Salisbury, as one of the leading experts in successfully extending Listed Buildings, with a request to design a replacement structure that could provide a living space for year round enjoyment.
The new garden room was designed with an extended footprint to provide a more open plan living room, which measured 7.6m wide by 4.8m deep. Access to the new space is via an existing door to the garden to ensure the historic fabric of the building was not unduly affected.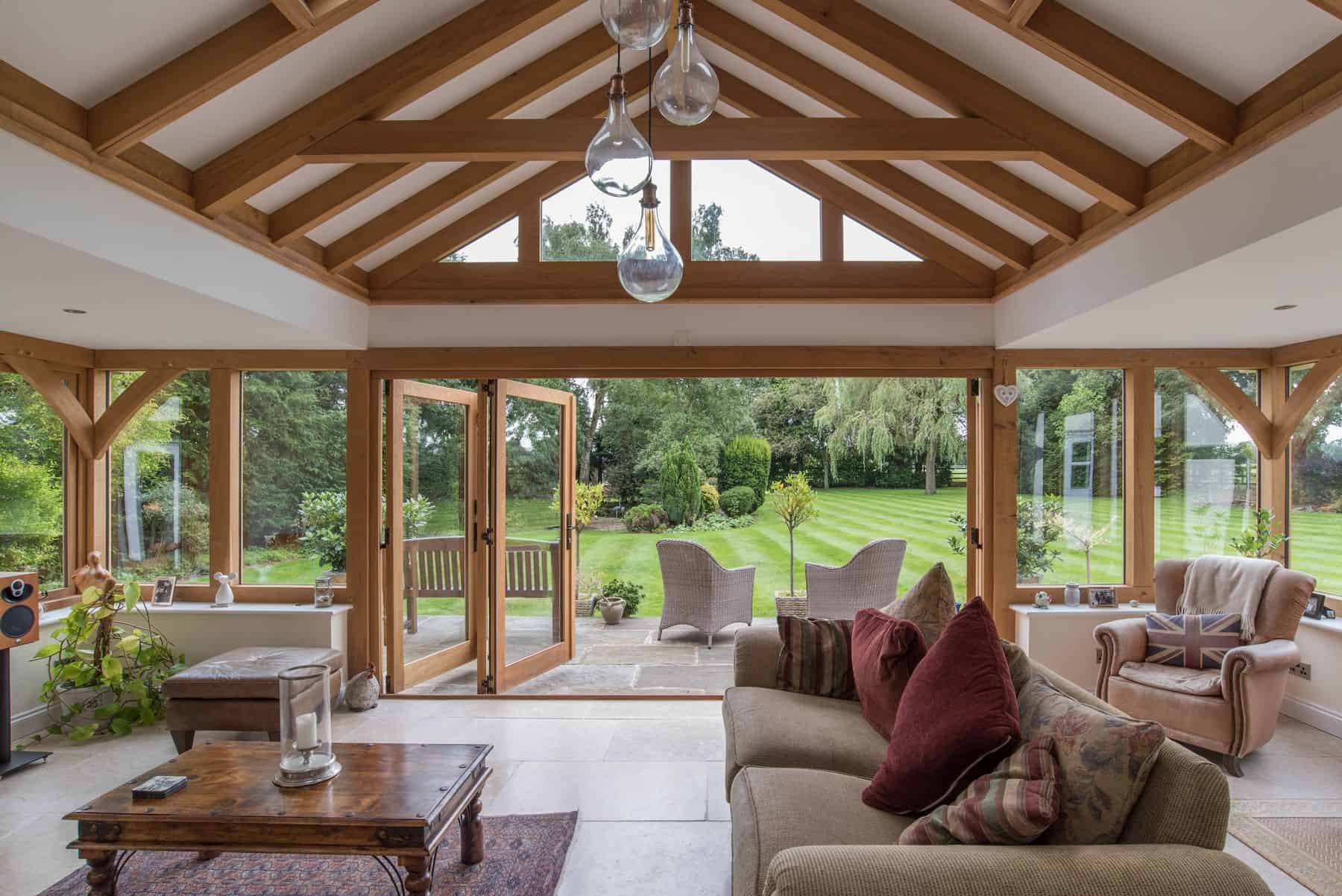 LISTED BUILDING OAK GARDEN ROOM
The distinctive gable roof design is perhaps the most eye-catching feature of the design but an additional point of interest is the link formed between the original property and the new garden room. As opposed to the whole structure adjoining the existing home, a smaller link was designed which almost provides a feeling of being free-standing. With windows wrapping all around the garden room, this adds in even more natural light.
Convenient access into the garden and the well-maintained lawn is provided by a set of bi-fold doors, centrally located under the gable end. During warmer weather, these can remain open to provide that sense of mixing indoors and outdoors, which is the very essence of modern living. In colder seasons, they equally provide a wonderful view of the garden, whilst simultaneously bringing that green space even closer to home.
This bespoke oak garden room successfully gained the necessary Listed Building consent and planning permission with minimal changes to the original design.
The result is a light and airy, spacious living room, to be enjoyed day or night, throughout the year.
If your home would benefit from the addition of a new living space with more natural light, whether Listed or a newer build, why not contact David Salisbury?
Photo Credit:
Thanks to Mr and Mrs Clarke, the 'discerningly different estate agency,' who took some stunning photos of this property.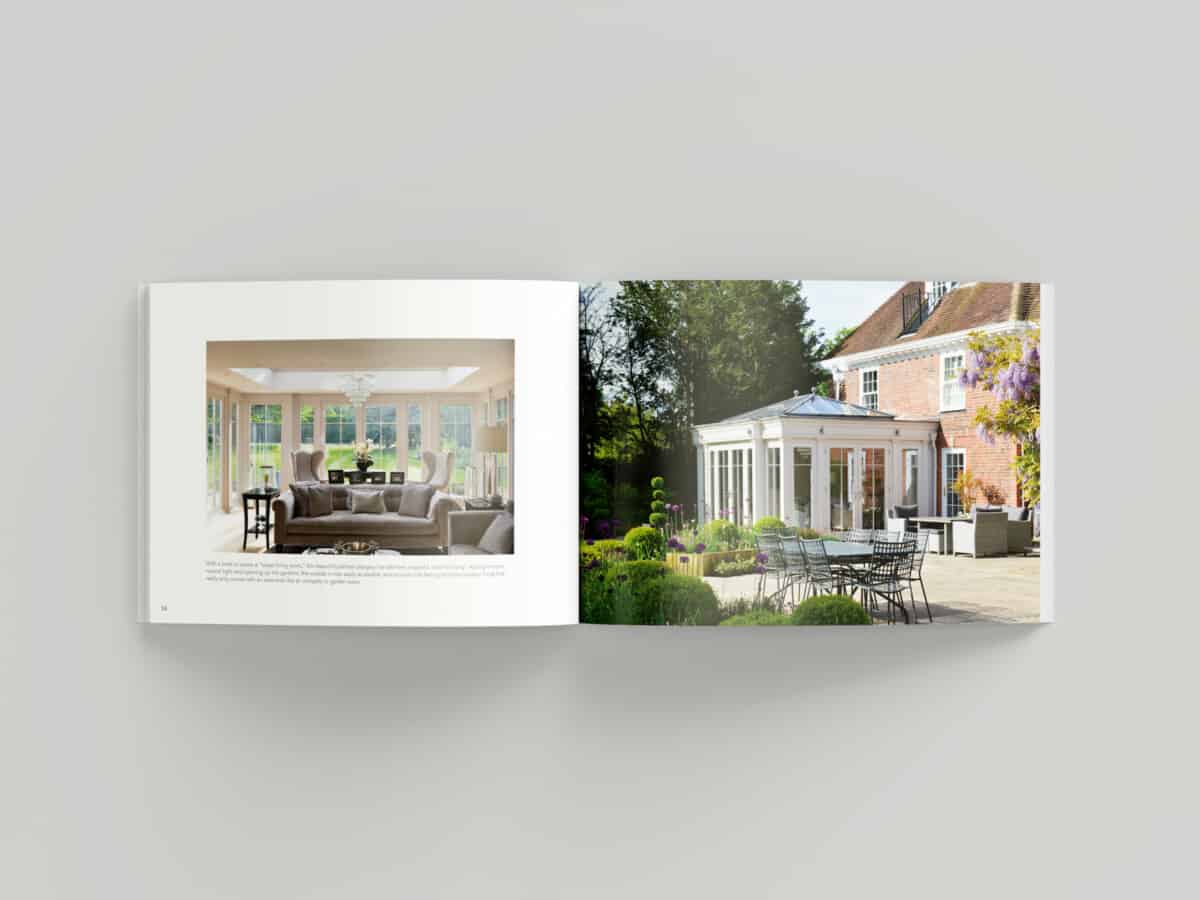 Request Our Latest Brochure
Full of inspirational designs to captivate your imagination.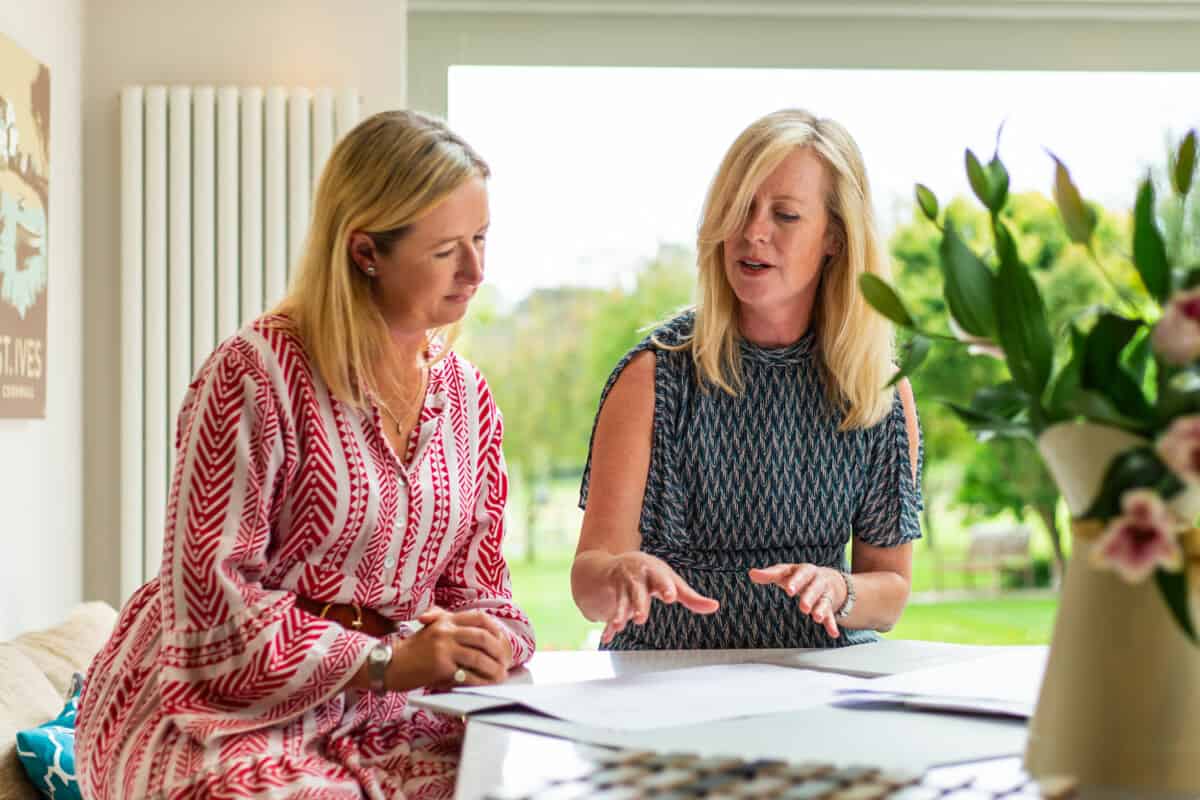 Book a Design Consultation
Our team of expert designers look forward to inspiring you.