Most small orangeries or conservatories do not require planning permission and those that fall within the regulations rarely cause problems for the planners. David Salisbury will be please to assist with this process and most applications are successful.
However, most of our clients do require planning permission and or Listed Building consent, as the exemption size is quite limiting, for a typical modern orangery.
An outline of the criteria for exemption is listed below and in case of doubt it may be helpful to show your sketch designs to a planning officer. Do this informally before paying any fee or completing the application form. Any potential objections may be overcome by agreement at this formative stage. In some areas this may not be possible as planners are too busy, but it is always worth a try.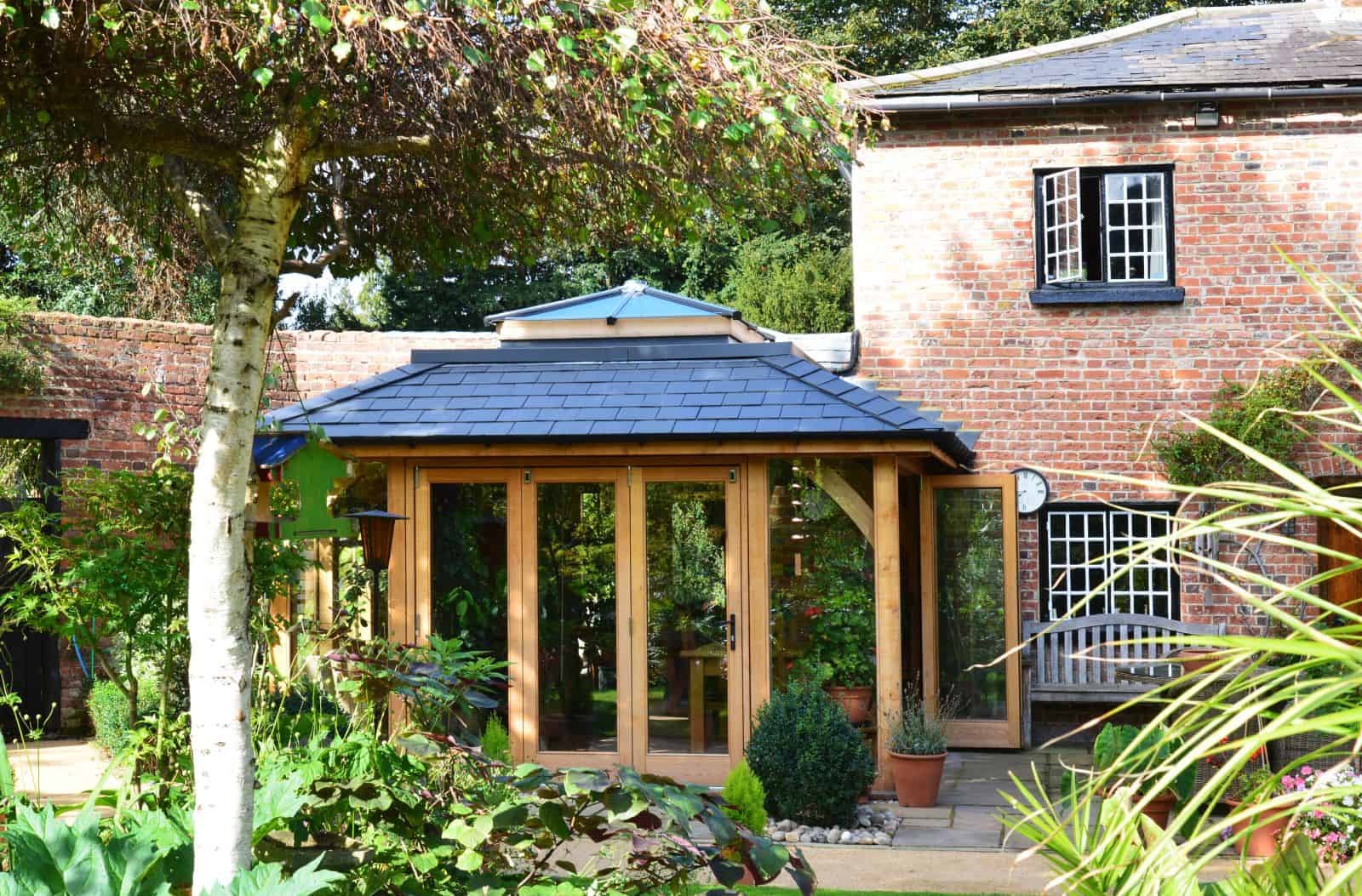 Unfortunately, the guidelines for exemption are not interpreted entirely consistently across the whole of the UK and varies with individual planning officer. It is often wise to apply for a certificate of exemption (although not strictly necessary) to ensure that there are no problems further down the track. For completeness, the guidelines for exemption are listed below. David Salisbury's experienced planning consultants have years of experience in all aspects of the regulations and will help advise on the best course of action even before you place an order with us.
Permitted Development Guidelines
Adding a conservatory to your house is considered to be permitted development (not needing an application for planning permission) subject to the limits and conditions listed below:
No more than half the area of the land around the original house* would be covered by additions or other buildings.
No extension forward of the principal elevation or side elevation fronting a highway.
No extension to be higher than the highest part of the roof.
Maximum depth of a single-storey rear extension of six metres for an attached house and eight metres for a detached house.
Maximum height of a single-storey rear extension of four metres.
Maximum depth of a rear extension of more than one storey of three metres including ground floor.
Maximum eaves height of an extension within two metres of the boundary of three metres.
Maximum eaves and ridge height of extension no higher than existing house.
Side extensions to be single storey with maximum height of four metres and width no more than half that of the original house.
Roof pitch of extensions higher than one storey to match existing house.
No verandas, balconies or raised platforms.
On designated land** no permitted development for rear extensions of more than one storey; no cladding of the exterior; no side extensions.
Please note: the permitted development allowances described here apply to houses not flats, maisonettes or other buildings. Where work is proposed to a Listed Building, Listed Building consent may be required.
* The term original house means the house as it was first built or as it stood on 1 July 1948 (if it was built before that date). Although you may not have built an extension to the house, a previous owner may have done so.
** Designated land includes National Parks and the Broads, Areas of Outstanding Natural Beauty, conservation areas and World Heritage Sites.
The council has eight weeks from the date of application to give you a decision before you have the right to appeal. However, appeals can take several months to decide, and it may be quicker to reach agreement with the council.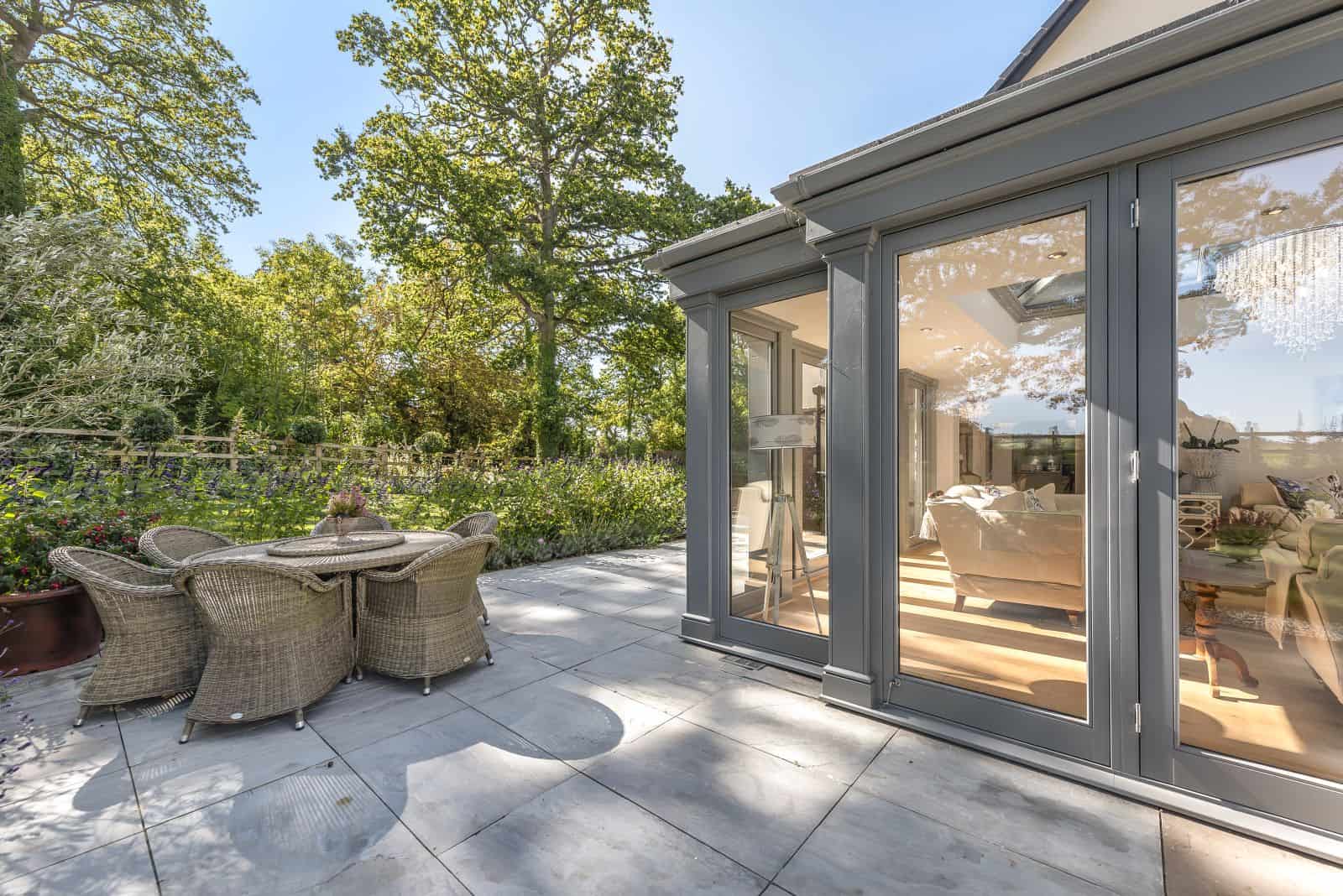 If it becomes clear that planning consent is going to be difficult to obtain, it may be helpful to gain support from your local councillor who sits on the planning committee so that one person at least is briefed to support your application. In addition, you would be best advised to consult an experienced heritage planning specialist, which we can arrange for you.
10 TIPS for successful planning applications
Discuss your ideas informally first with the planning officer.
Produce drawings/plans and photographs.
Tell your neighbours so they won't object.
Look for similar extensions in your area.
If you live in a Listed Building discuss your proposal with the conservation officer first.
Emphasise the build quality, produce examples of David Salisbury projects; use precedent.
Be prepared to compromise.
Remember designs should be sympathetic and subordinate, not overpowering.
Pick out features of the house and introduce them into your design.
Avoid schemes that would dramatically change the historic fabric of your house