In the town of Frome, Somerset, our clients were looking for a lean-to conservatory filled with natural light.
Our designer at David Salisbury created this simple but effective design which perfectly fits the bill.
It has two skylights and top hung windows, in addition, for ventilation, which is all important in this kind of extension.
Bespoke HARDWOOD CONSERVATORY
Our clients are DIY lovers and they took a very keen interest in all aspects of the project especially with the on-site construction.
The conservatory was finished in Pebble White and has brass window and door furniture.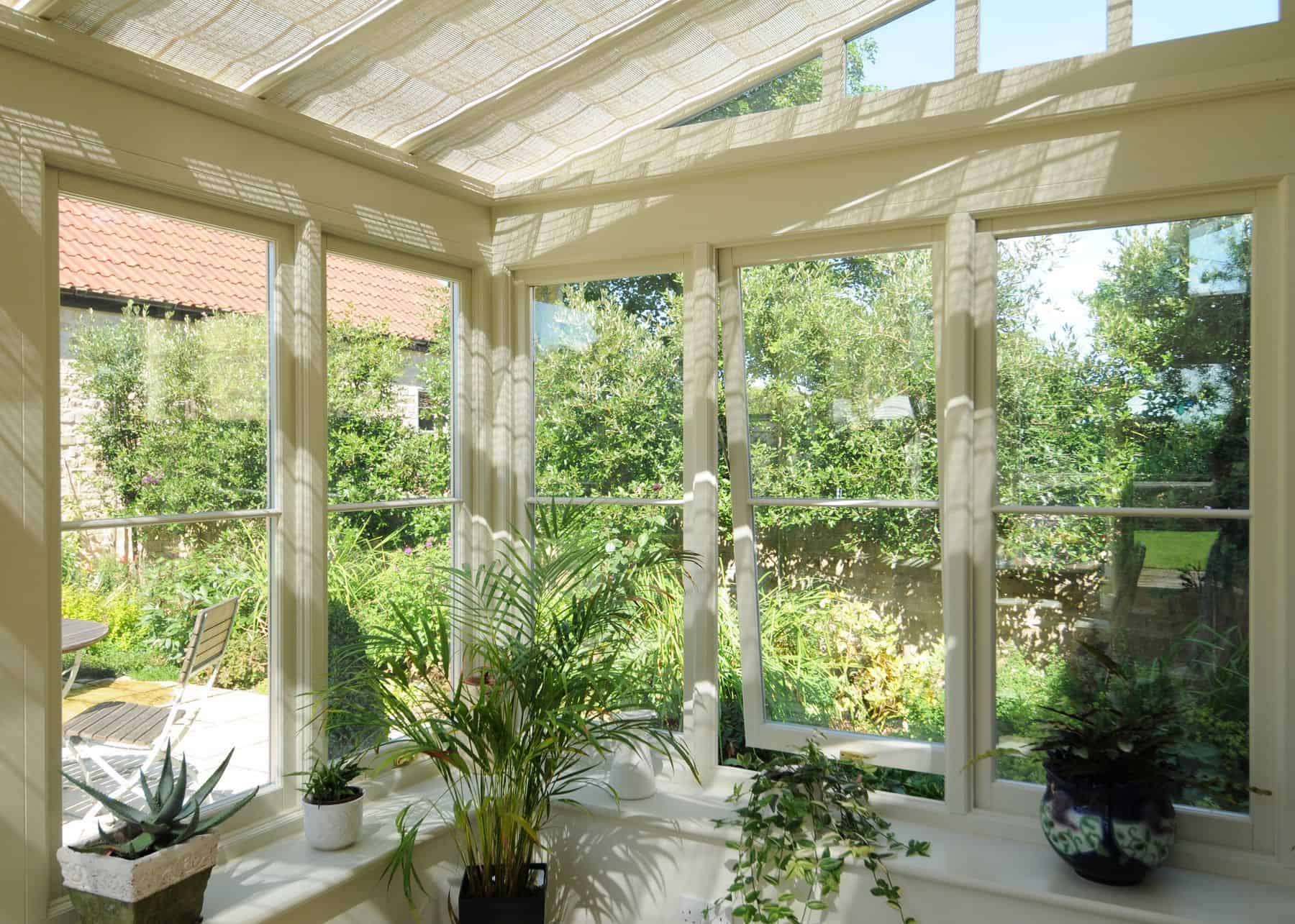 The final design blends well with the style of the house and provides our clients with a new room filled with plenty of natural light and warmth.
The new conservatory was rounded off with Original French Pinoleum Blinds by Appeal Home Shading.
The Pinoleum roof blinds were made to measure from handcrafted strips of wood and perfectly complement the room, providing a lovely soft dappled light.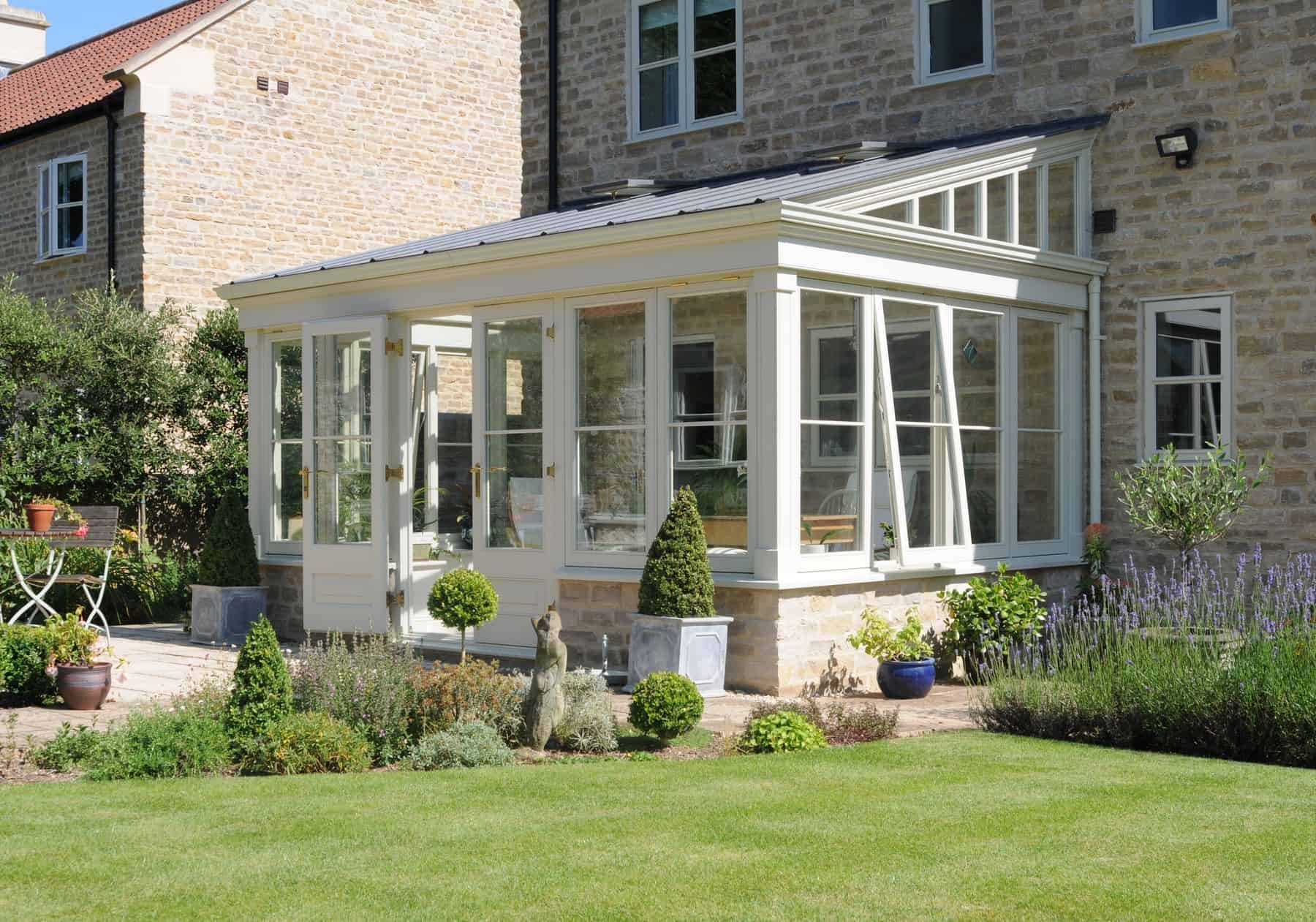 They instantly fell in love with their new room finding it a delightful addition to the house and an extra space that is used all year round.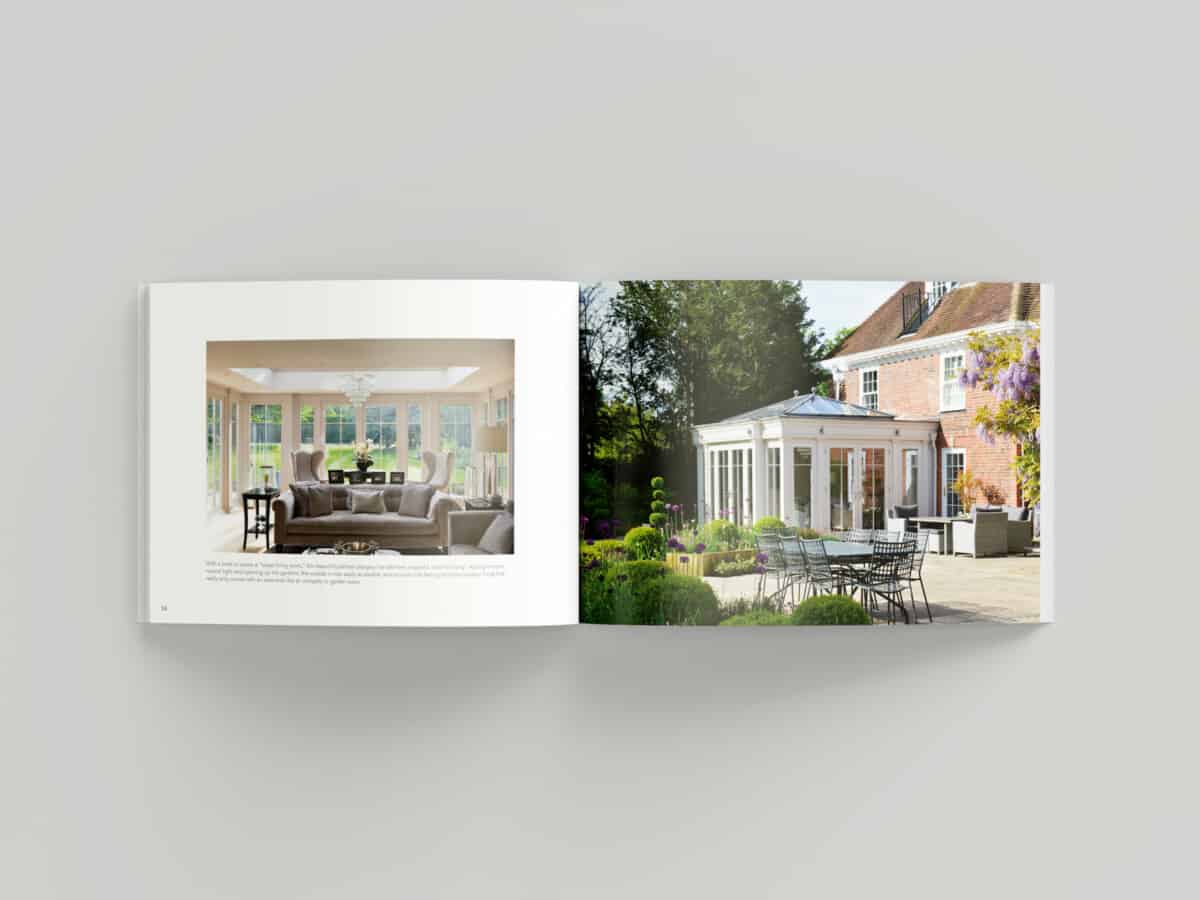 Request Our Latest Brochure
Full of inspirational designs to captivate your imagination.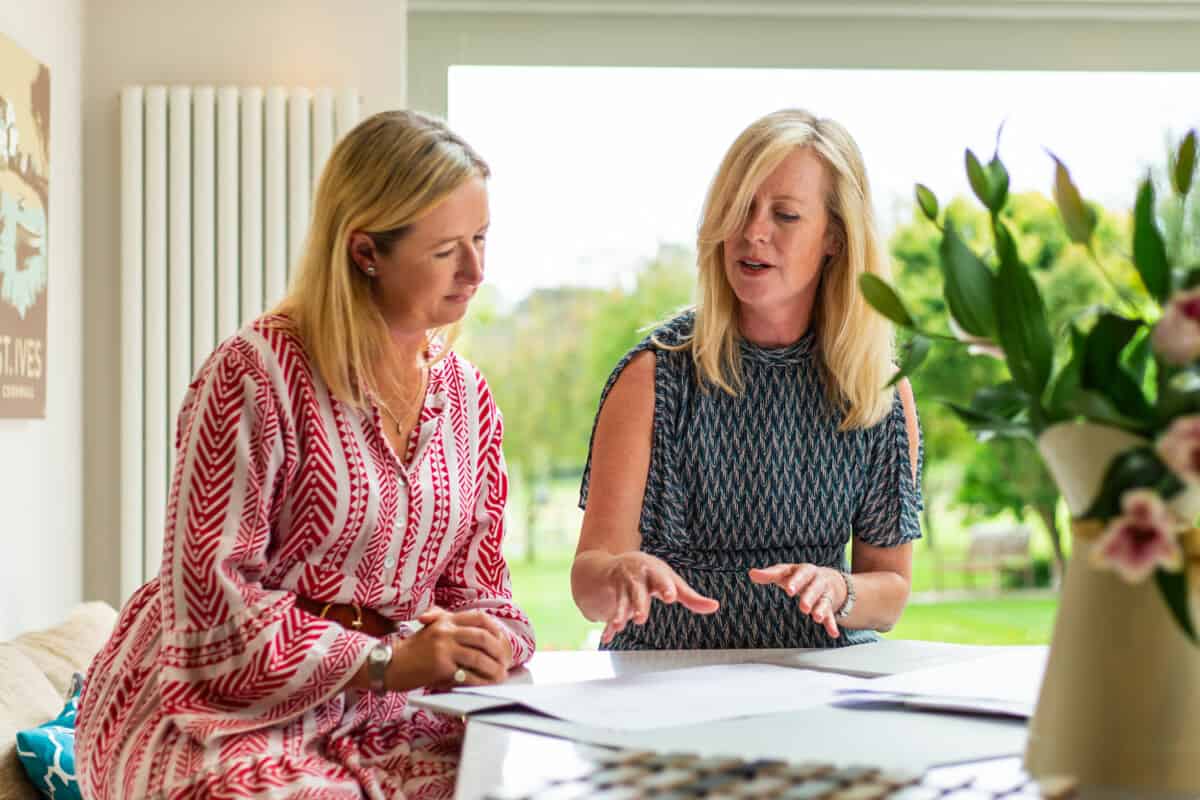 Book a Design Consultation
Our team of expert designers look forward to inspiring you.