Whilst orangeries were first conceived in the Renaissance gardens of the 17th Century, it has been the advent of more advanced glazing techniques over the past few decades that have turned them into the luxurious home extension of choice for discerning property owners.
Nowadays a quality bespoke orangery will blend many of the original design features of these traditional structures, combined with a wide variety of contemporary qualities and technologies that have become part of today's modern living.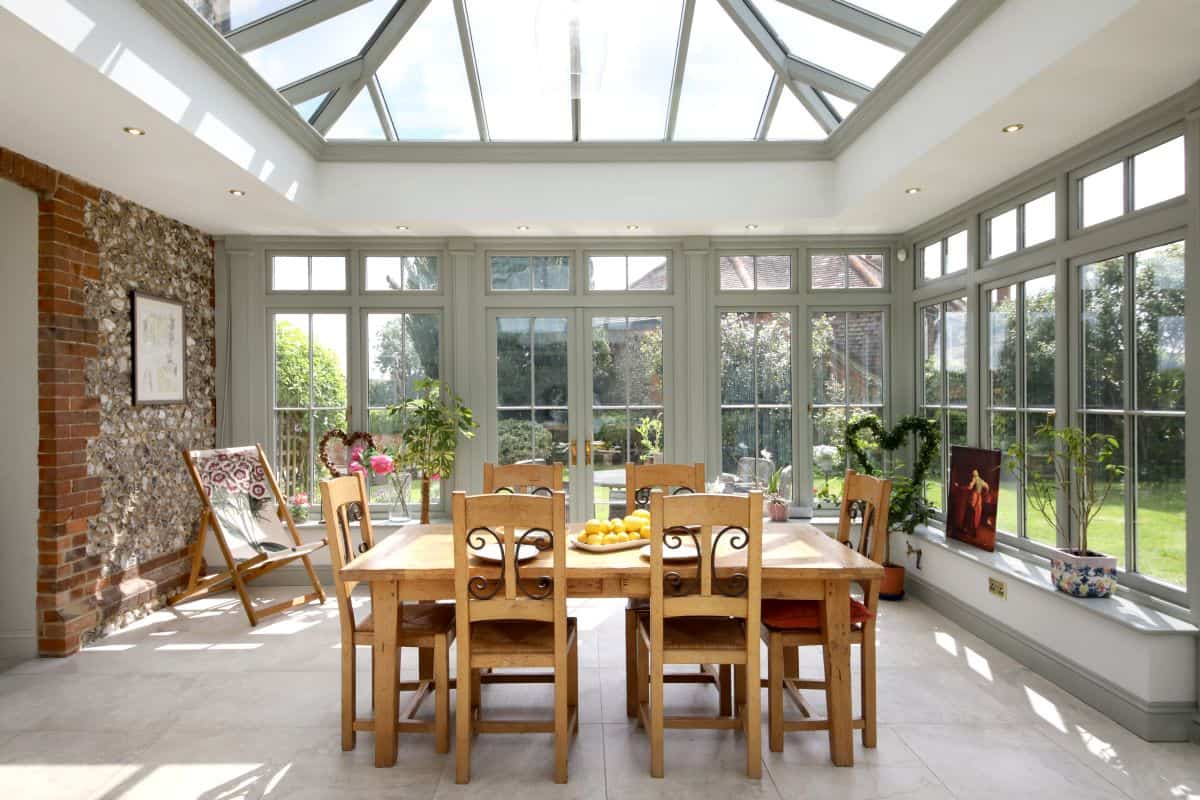 Whether a kitchen extension, an orangery dining room, or an open plan family room, modern orangeries will also include traditional design features. With that in mind, here are some inspirational examples of orangery designs which mix both old and new.
Complementary Exterior Design
This bespoke orangery is a great example of an extension that blends in with the existing property.
A substantial orangery kitchen and dining room extension was designed to make it look like it has always been there.
The traditional roof lanterns give a classical look, whilst the window fenestration details match that of the host building. Painted in Slipper White, the finished orangery looks like a natural add-on to this contemporary Berkshire home.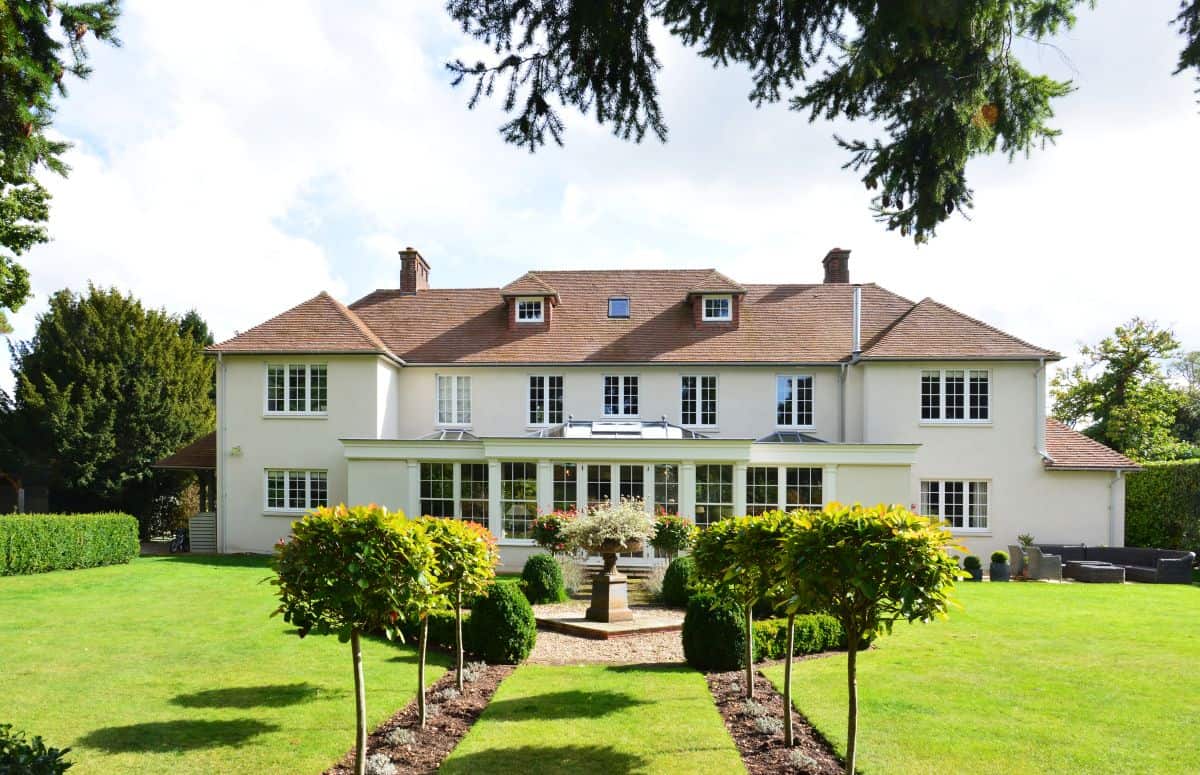 Modern Oak Framed Extension
An oak framed garden room was the natural choice to extend this Somerset farmhouse below.
The rustic charm of the oak frame and roof trusses are a highlight of this design but, equally important was the integration of some of the older features of the period building. The stonework and original doors to the main house now sit effortlessly alongside the new oak frame.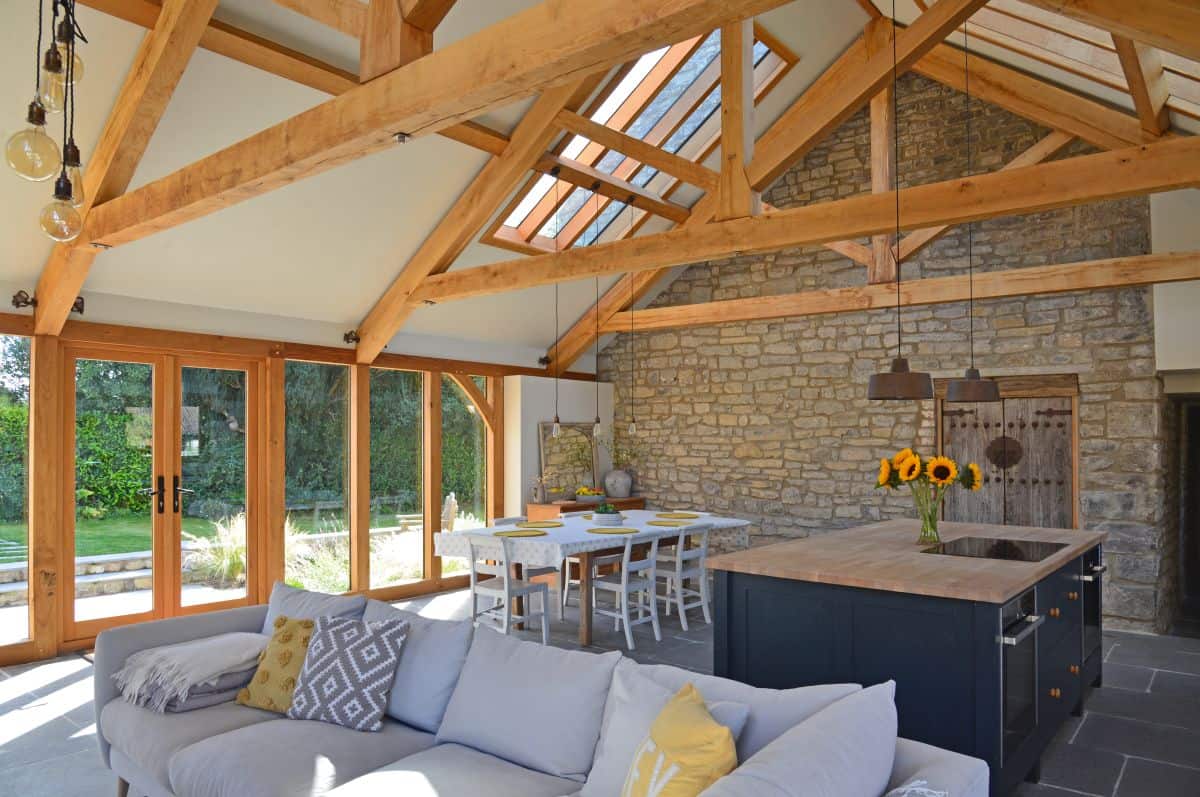 Orangery Pool Building
The concept of enclosing a swimming pool with an orangery is clearly a modern incarnation of this classic type of building extension.
But how better to ensure plenty of natural light in a pool building than with an orangery style extension?
In this case, two large roof lanterns provide light from above, which is augmented by the perimeter window glazing in this bespoke pool house.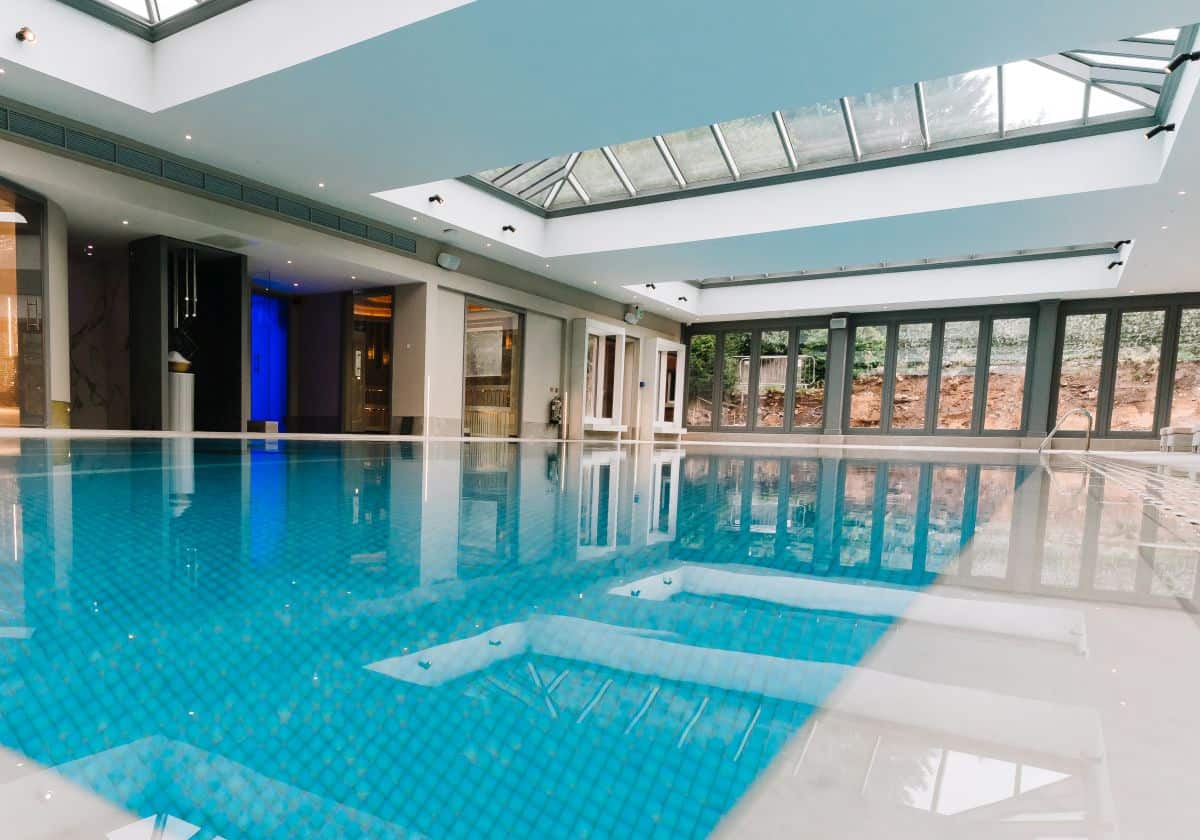 Oak Mansard Orangery
This oak framed orangery in Somerset featured a distinctive traditional mansard style roof, designed to match the pitch of the existing property.
With matching roof tiles and base brickwork specified for the new orangery, the new extension looks like a perfectly natural addition, to be enjoyed in comfort all year round.
Orangery with Wine Cellar
A basement spiral wine cellar is an excellent example of a modern take on a traditional feature of luxury period homes.
Built within the footprint of this listed building orangery extension, this spiral wine cellar can be installed without the need for an existing underground cellar or basement.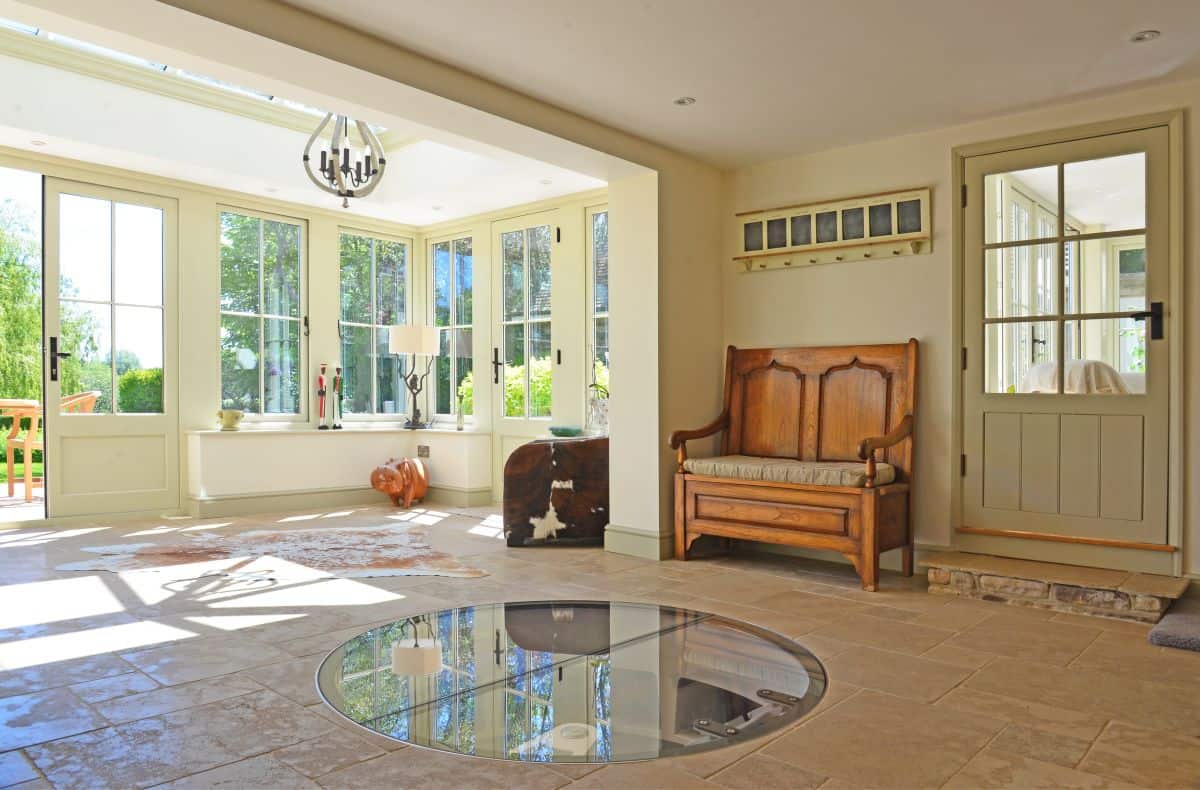 That's just a few examples of bespoke orangeries that combine both modern and traditional design features, each providing luxurious contemporary living spaces, to be enjoyed all year round.
To find out more about David Salisbury's orangery design ethos, request our inspirational brochure or request a design consultation via the links below.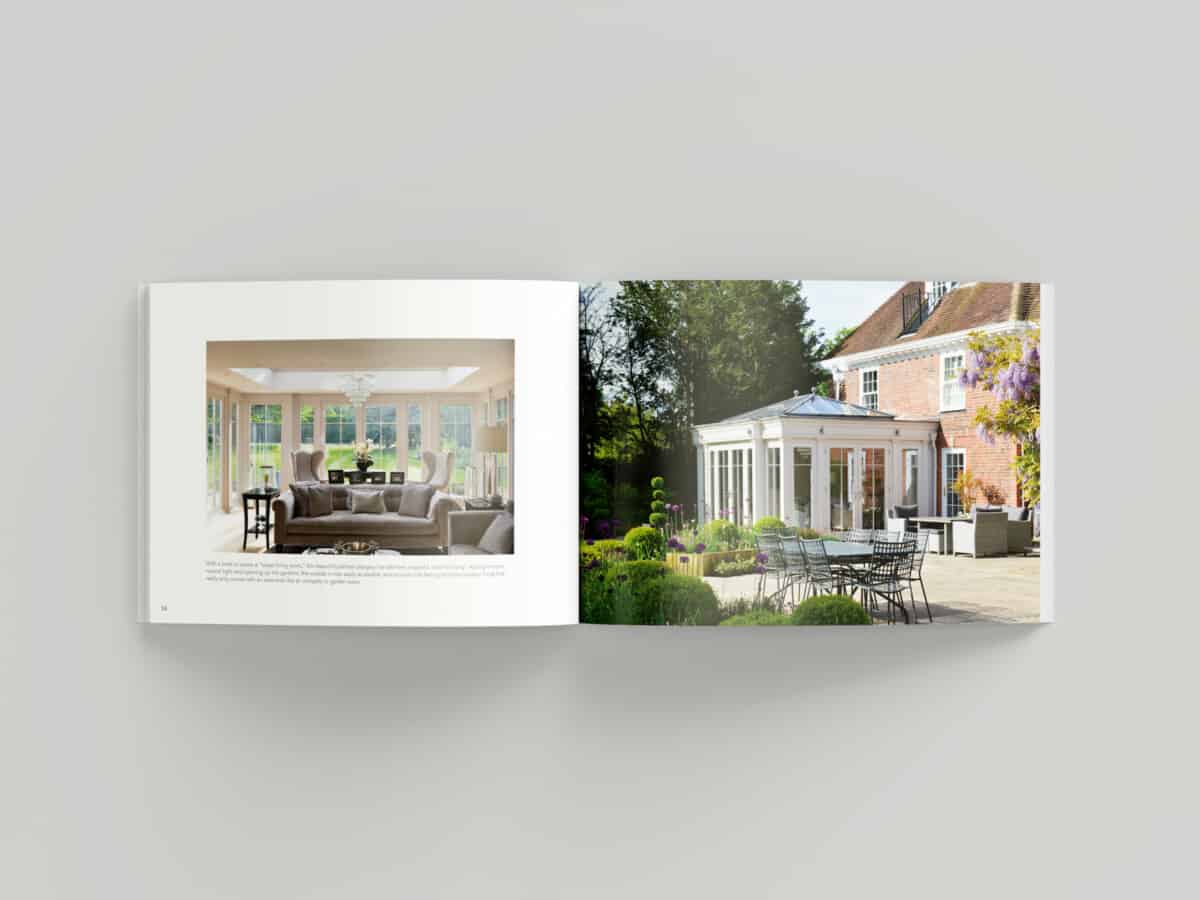 Request Our Latest Brochure
Full of inspirational designs to captivate your imagination.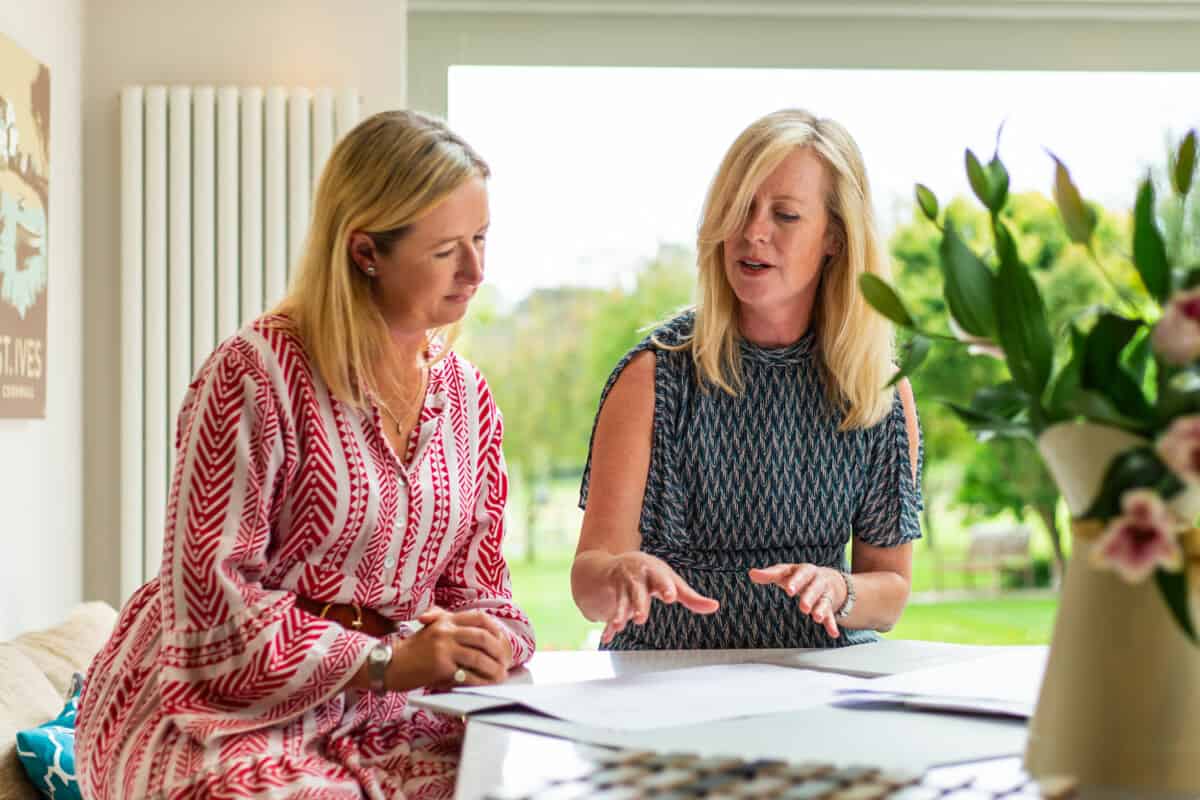 Book a Design Consultation
Our team of expert designers look forward to inspiring you.