Bringing us closer to the outdoors and therefore nature, is one of the many benefits of adding an orangery to your home. A glazed extension, whether it is an orangery or garden room, will also add value and create a wonderfully practical new living space – but it the connection to the outside environment that is worth highlighting further.
Whilst orangeries originated in the gardens of Renaissance Italy, where orange and other fruit trees were protected during the winter, in more recent years they have been designed and developed into building extensions for discerning home owners, with the advent of modern glazing technologies helping to drive this trend.
Here at David Salisbury, our business was started designing and installing conservatories, but orangeries have been the dominant share of our designs for some time now. The most basic distinction between an orangery and a conservatory comes down to the roof system and quantity of glass used in manufacturing.  A conservatory typically has a full glazed roof and more than 75% glass in its total construction. An orangery, in contrast, tends to have a perimeter solid roof (with a roof lantern) and less glass overall.  
Modern orangeries are now rooms for year round enjoyment and the flexibility of their construction means we can incorporate more features for modern living: whether this is the latest audio-visual technologies to necessities such as extraction in the case of an orangery kitchen extension.
As Karen Bell, Sales & Creative Director at David Salisbury, commented recently in an article for The English Home magazine: "whilst open-plan kitchen/dining/living spaces will remain a key theme in 2020, we are also seeing a resurgence of the more traditional plant filled rooms that provide a tranquil space that actually brings the garden into the home."
This could be looked at as something of a return to the origins of what an orangery brought to a home but also, crucially, is important for our 'well-being' – a topic that is increasingly in the news.
Much has been written about how natural materials and being closer to nature is good for us. Exposure to nature and the natural environment can reduce anger and stress and increase your emotional and physical well-being. Indeed our friends at the Wood Window Alliance have published a number of useful documents and social media posts about the benefits of working with natural materials and timber windows in particular (in comparison to uPVC).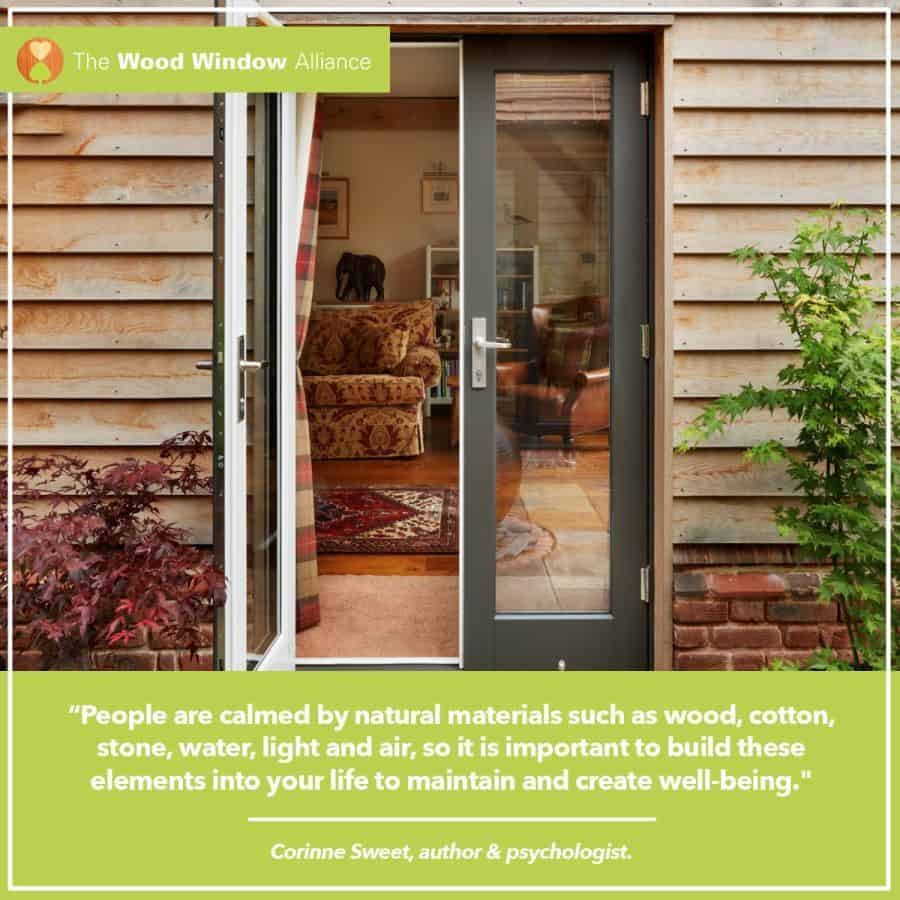 The many virtues of an orangery include bringing us closer to nature and the outdoors.
In this day and age, if we can transform our customers' homes and add to their enjoyment of life whilst also increasing their well-being, then we can thoroughly recommend adding an orangery to your home!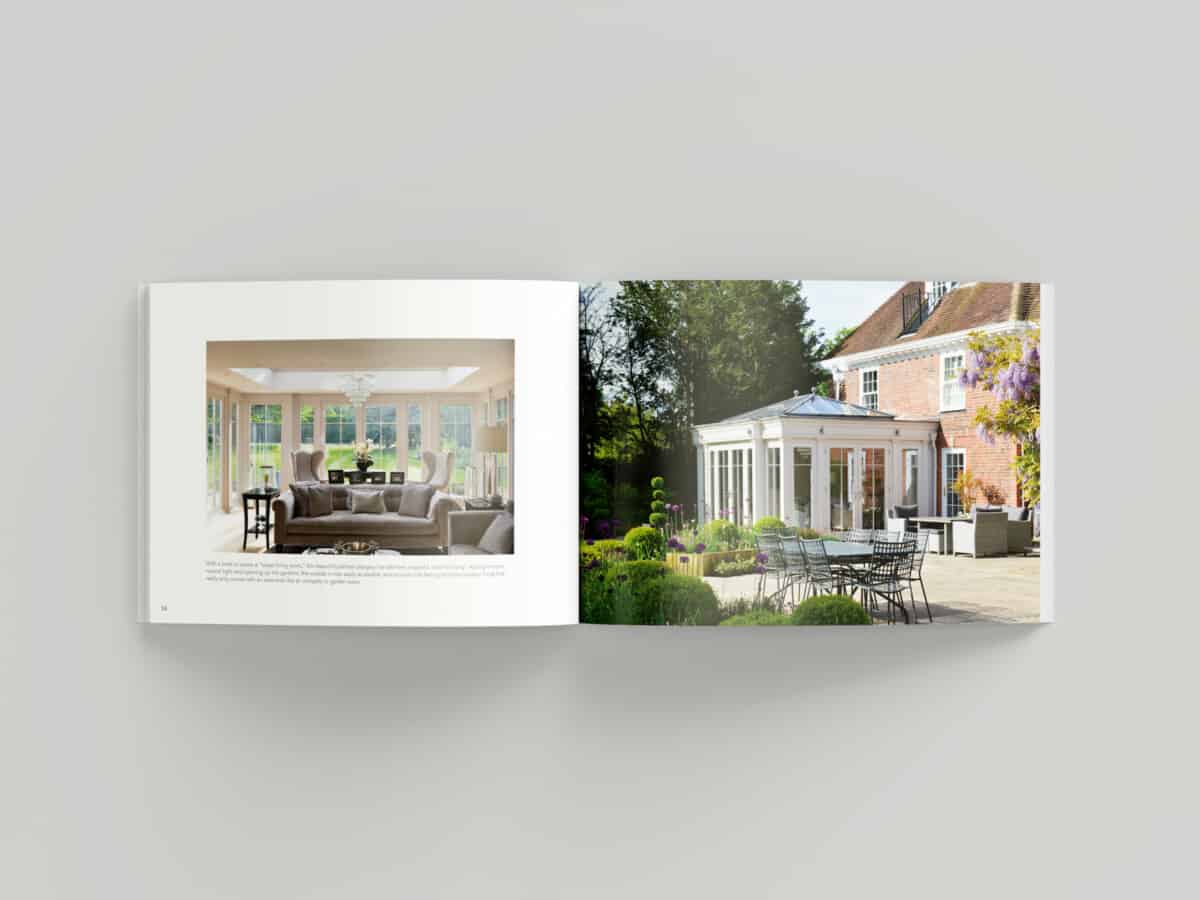 Request Our Latest Brochure
Full of inspirational designs to captivate your imagination.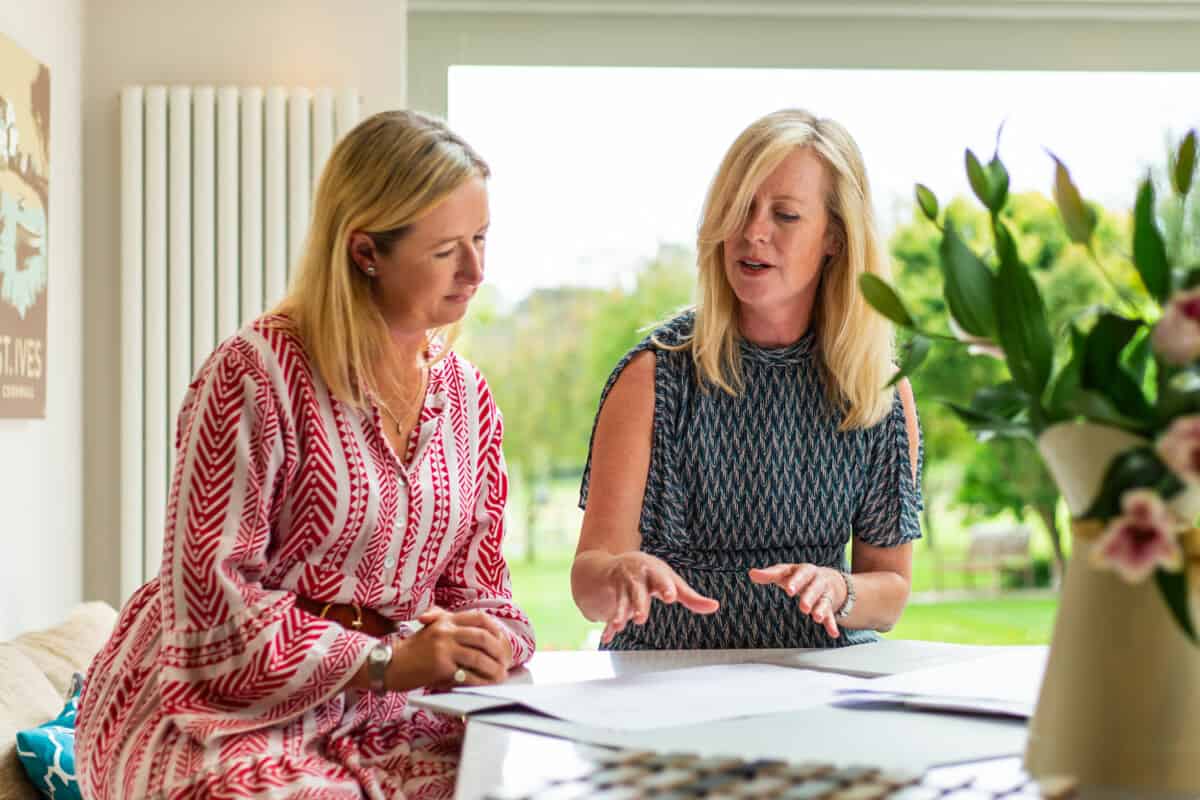 Book a Design Consultation
Our team of expert designers look forward to inspiring you.