'Natural Selection' was a recent inspirational evening of drinks and discussions centred on luxury kitchen design and the use of natural materials, which we had the pleasure of hosting at our new Chelsea kitchen showroom.
Alongside Artisans of Devizes, the audience of kitchen customers, interior designers, architects and industry specialists were treated to a fantastic evening in a beautiful setting, rounded off with a panel debate featuring some of the very best design advice.
Deborah Barker, former editor of Homes & Gardens Magazine, was the ideal panel presenter, asking questions and taking input from Karen Bell, Creative Director at David Salisbury, and Angus Pocock, Sales Director at Artisans.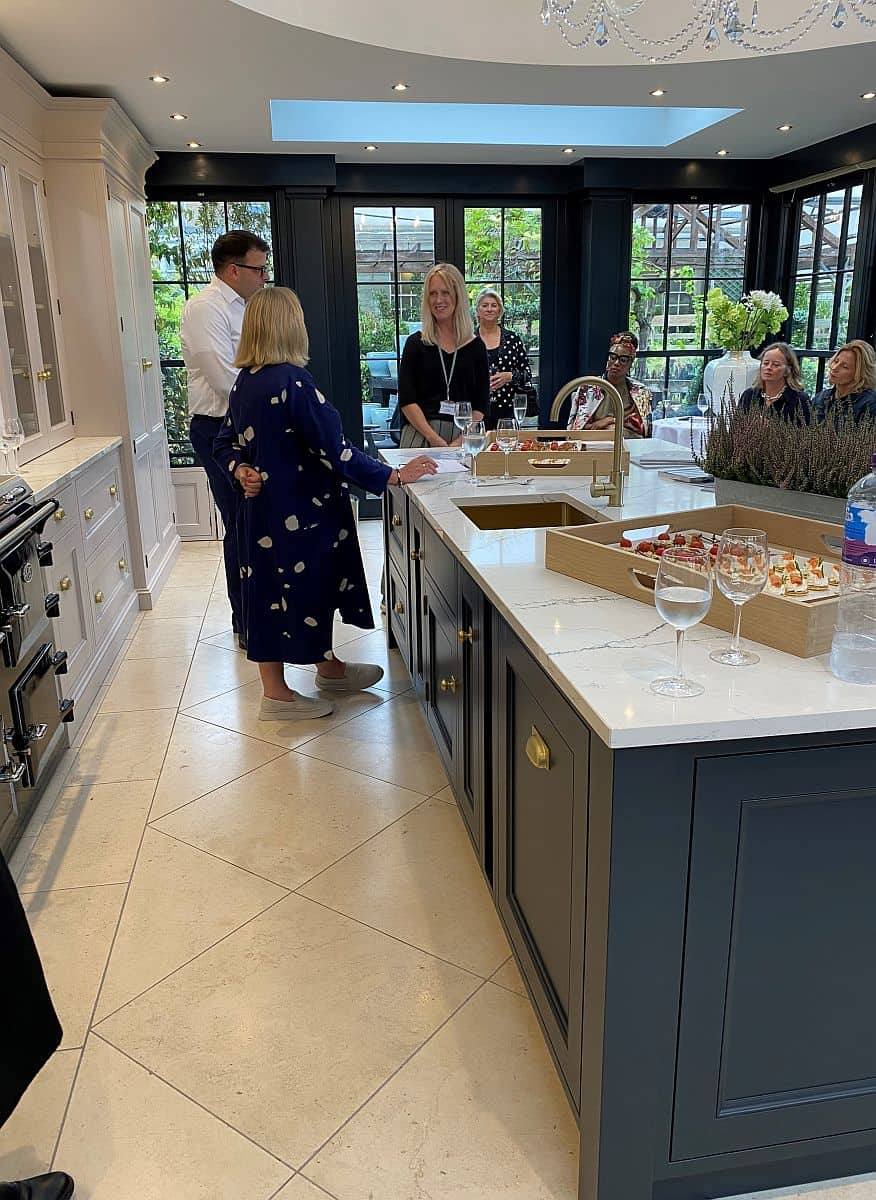 Here's a round up of some of the key talking points in what was a fascinating discussion.
the Heart of THe Design
Putting natural materials at the heart of the design is central to creating a successful kitchen that is timeless in style.
In the case of the David Salisbury showroom, the beautiful character of the stone floor is balanced by the wonderful solid oak kitchen joinery – a combination of natural tones that flawlessly complement each other.
As Karen commented, "I am a real fan of natural materials as they are both incredibly tactile and perfectly timeless."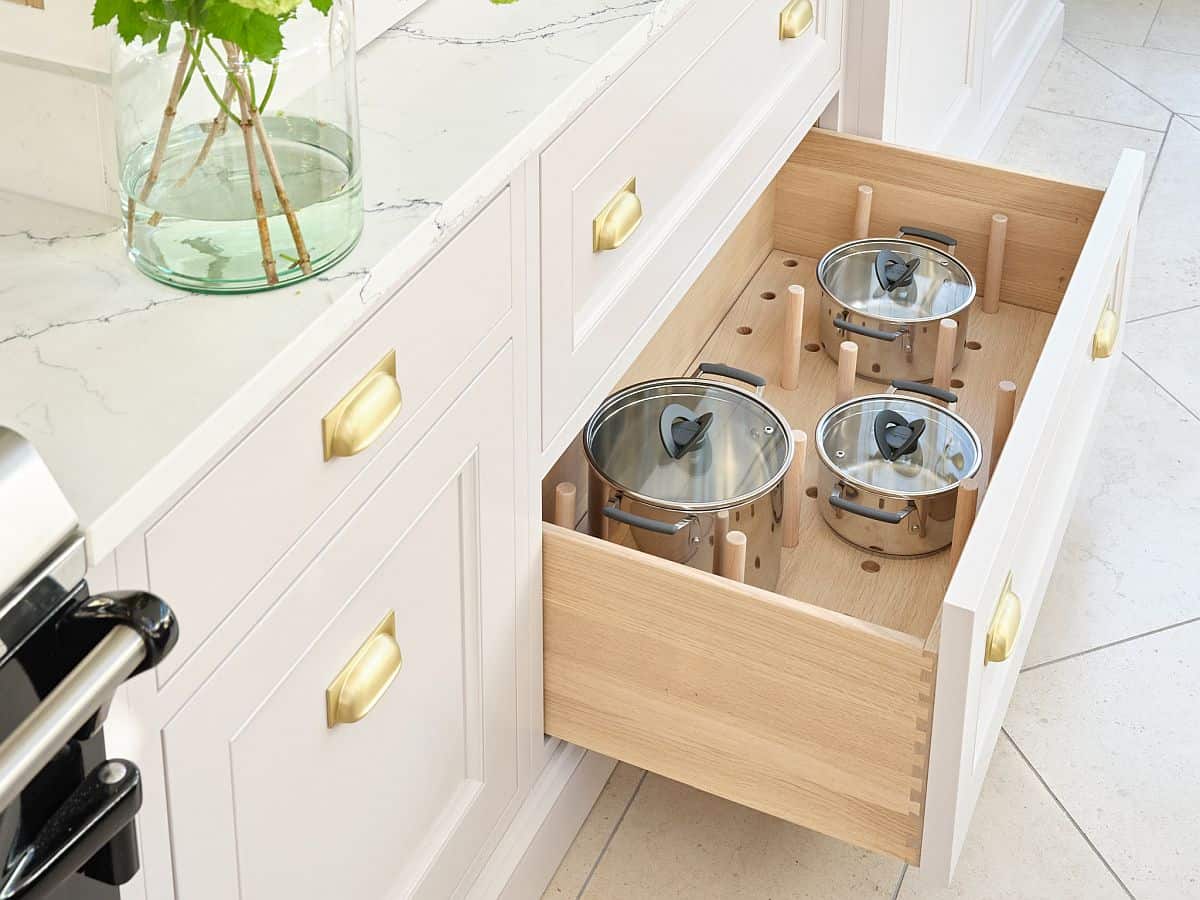 Angus, from Artisans, highlighted how these materials bring a warmth and sense of comfort, to a kitchen design, essential to creating a family space at the heart of the home. In addition, he noted: "Research has shown that integrating natural materials helps provide a positive sense of well-being."
Timeless Kitchen Designs
David Salisbury's new kitchens are based on the pared back Shaker design principles, an ethos that the panel was asked to explore in more detail.
As Karen explained, "whilst our kitchens were conceived and designed with beautifully simple detailing, this has allowed us to really focus on quality. From traditional dovetail joints to solid oak carcasses, made exclusively here in Britain."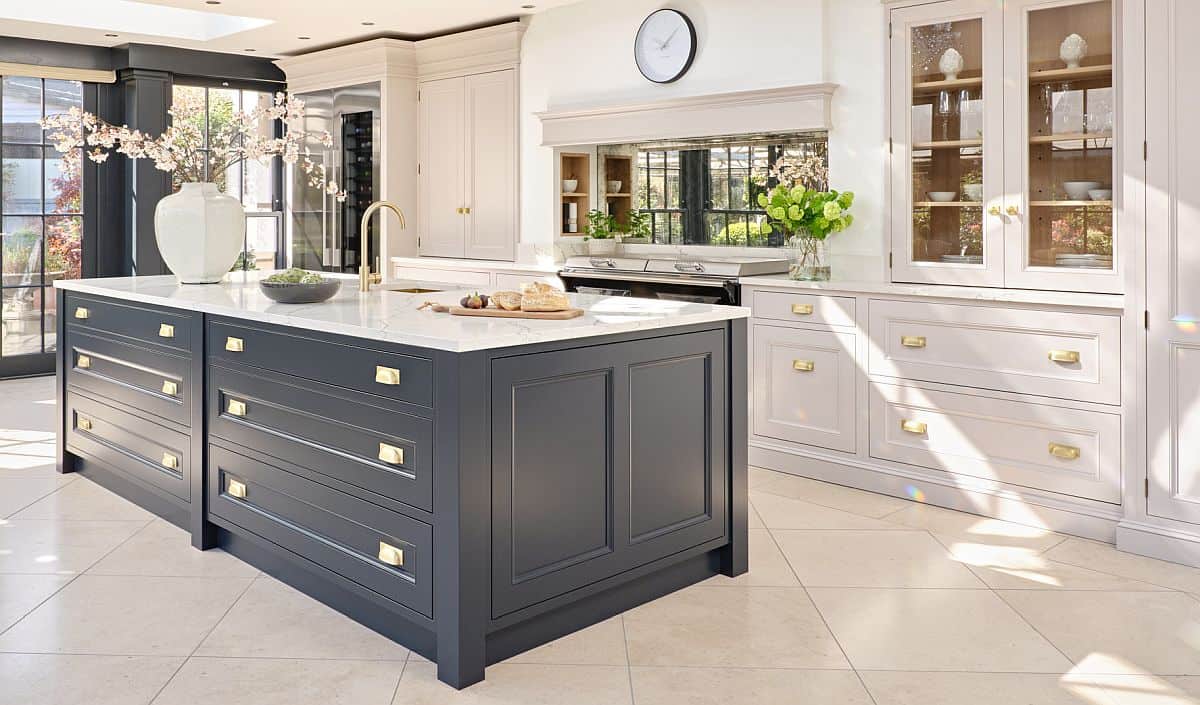 By keeping the design simple, it allows the quality to shine through

Karen Bell, Creative Director
Natural Stone
The key to specifying natural stone flooring, as Angus explained, it is to understand how a customer will use the space.
Usage patterns and location are important to consider and the key to understanding this is to ask lots of questions – a townhouse will differ from a rural dwelling, for example. The beauty of natural stone is that no two tiles are the same.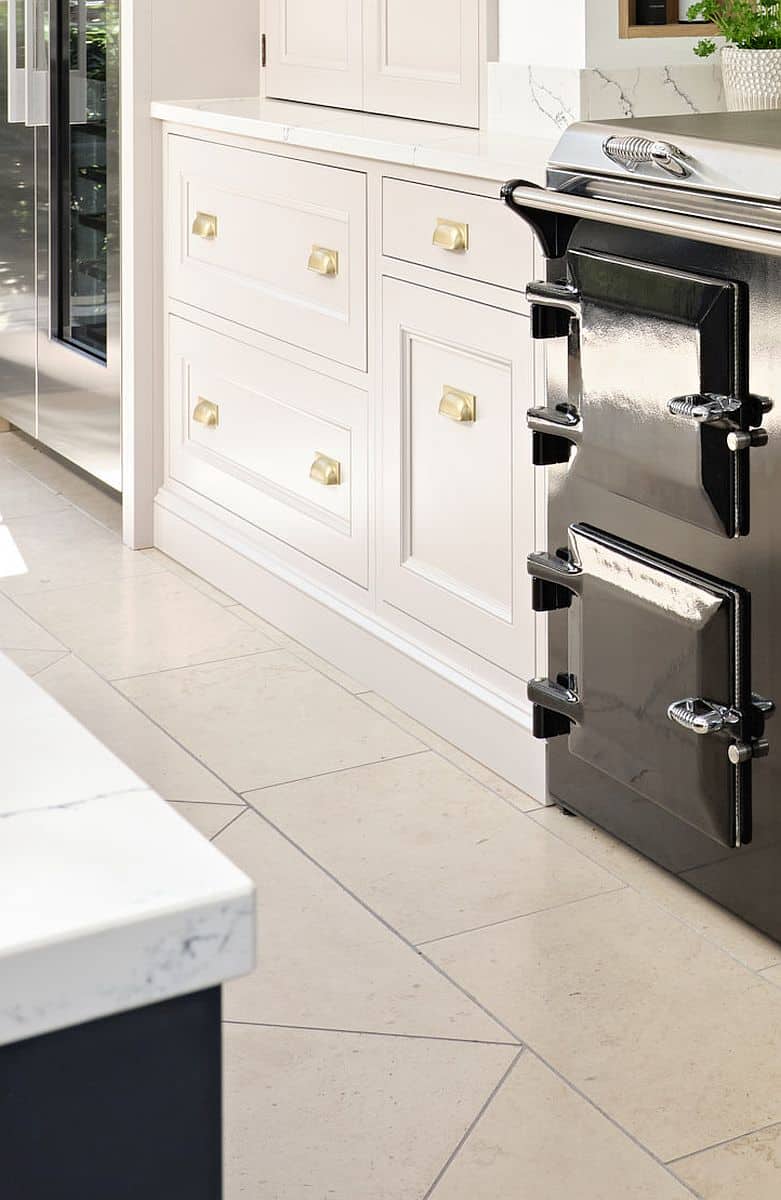 Natural stone wears in; it doesn't wear out

Angus Pocock, Artisans of Devizes
Beautifully Practical Storage
A topic that generated significant interest amongst the audience was around designing practical storage into a new kitchen and which element in particular provided the best functionality.
Karen was able to demonstrate the bespoke pantry cupboard (shown below), part of our display, which continues to be such a popular design feature. Opening the cupboard doors, the beautiful natural oak is offset by the exterior painted cabinetry, whilst the interior is packed full of versatile storage.
From plentiful shelving for dry goods, to spacious drawers and a cold shelf, which acts as a cooler surface as well as an area for a coffee machine. Spice racks are another attractive storage option, keeping everything neatly visual.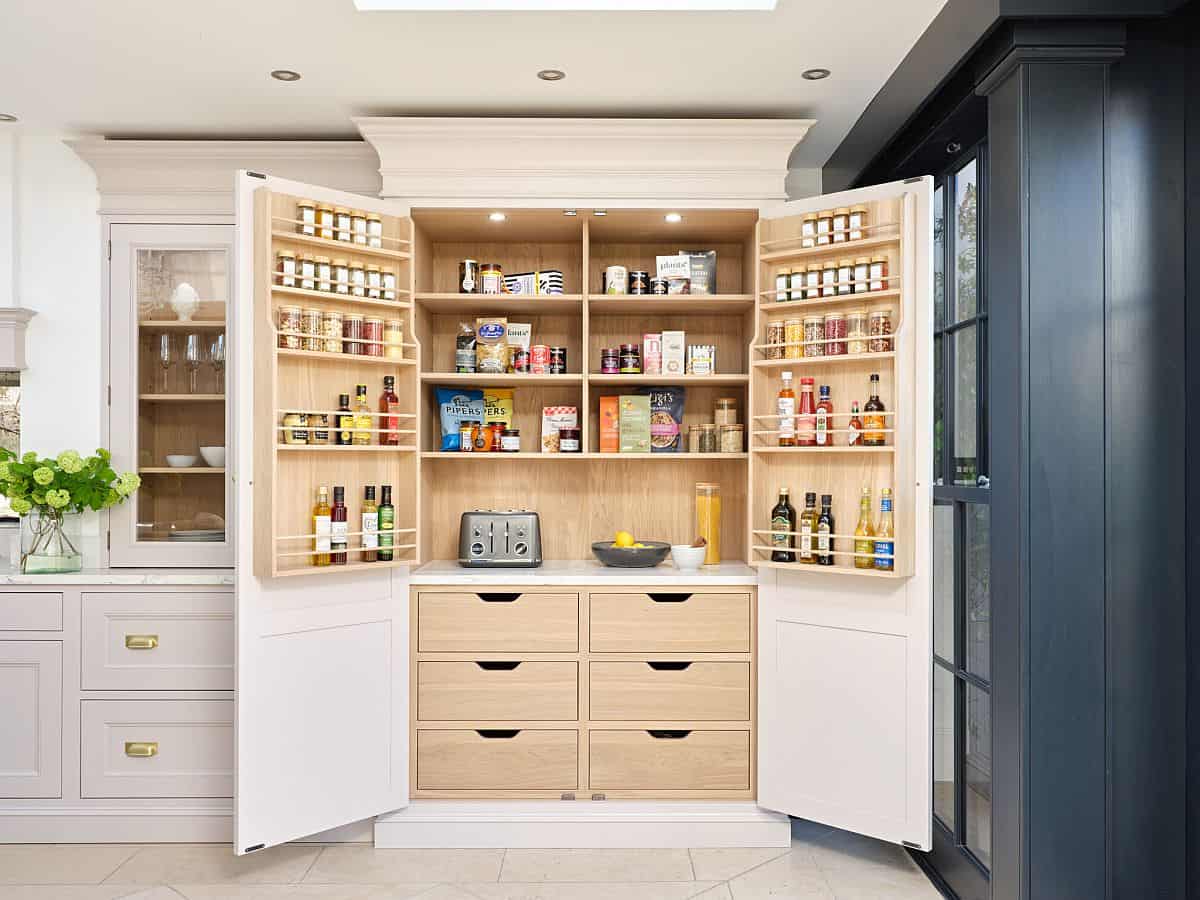 "What I love about designing a kitchen is thinking about how it will be used, what a customer will want in it and what they will need to store in it. That is the guiding principle for designing a truly bespoke kitchen from scratch," commented Karen.
Choosing Colours
When it comes to flooring and colour selection, as Angus noted, "flooring should be part of the interior scheme that blends subtly into the background. Once a floor is laid, it is not likely to be changed again, so go bold with other colours around the kitchen but with the floor, less is definitely more."
Kitchen cabinetry, however, provides an opportunity to inject some colour and personality into the design, with choice of handle one way of adding a real zing to the finish.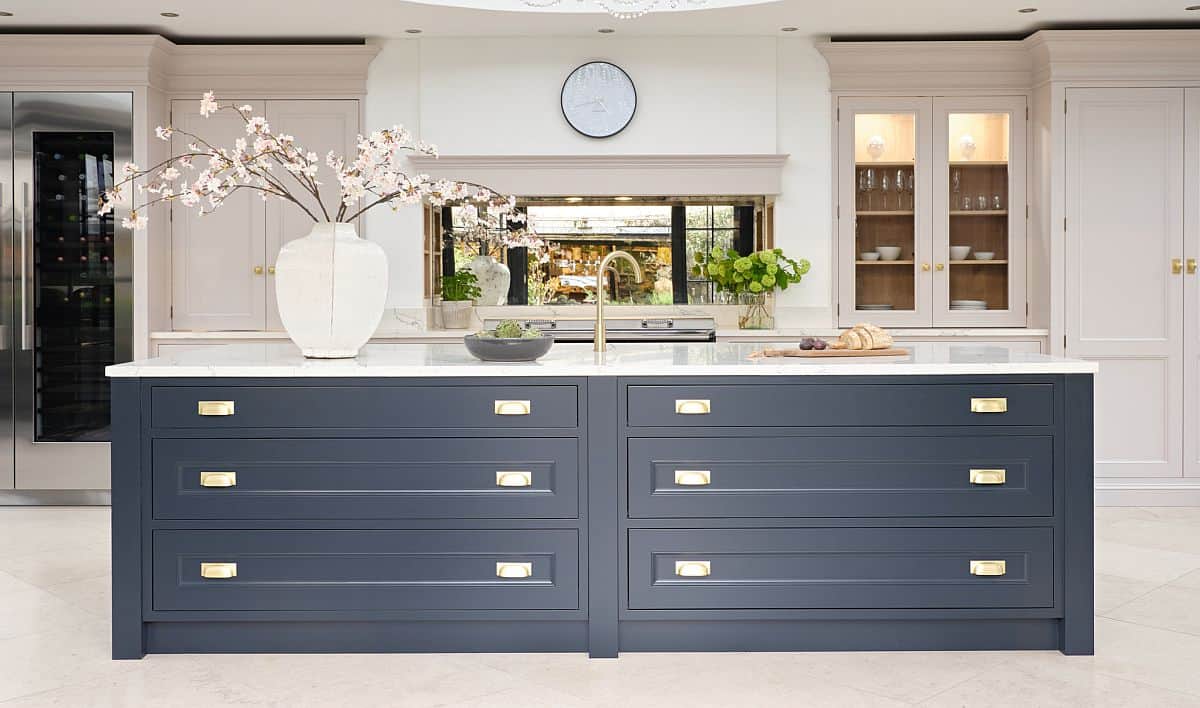 David Salisbury offers 20 stunning kitchen paint colours as standard, with the island on display in the showroom painted in the wonderful contemporary shade of Halcyon Grey, acting as a lovely contrast against the natural oak of the interior joinery.
The Future of Natural Materials
As the panel discussion drew to a close, the final question centred on sustainability and whether natural materials will continue to be popular in kitchen design in future.
With timber being the only truly sustainable construction material, it was recognised that kitchens designed and built from responsibly sourced wood will continue to grow in demand as we all become more and more invested in the environment.
From Artisans perspective, Angus talked about the "lifetime value" of natural stone and the longevity of investing in this type of flooring.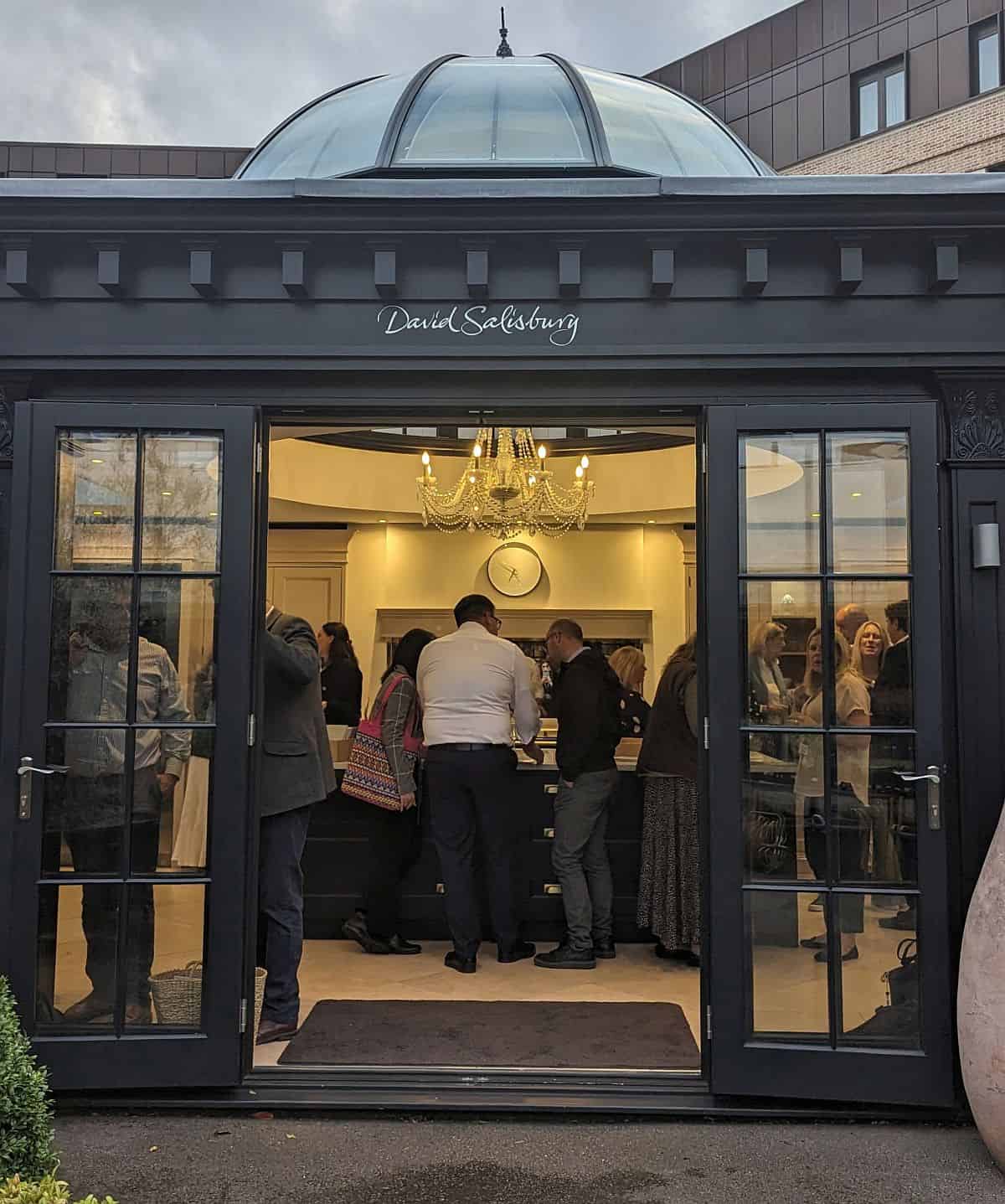 Thanks to everyone who joined us to listen to some expert insights on using natural materials within luxury kitchen design.
If you would like to hear more about David Salisbury's unique approach to bespoke kitchen design, contact us via the links below.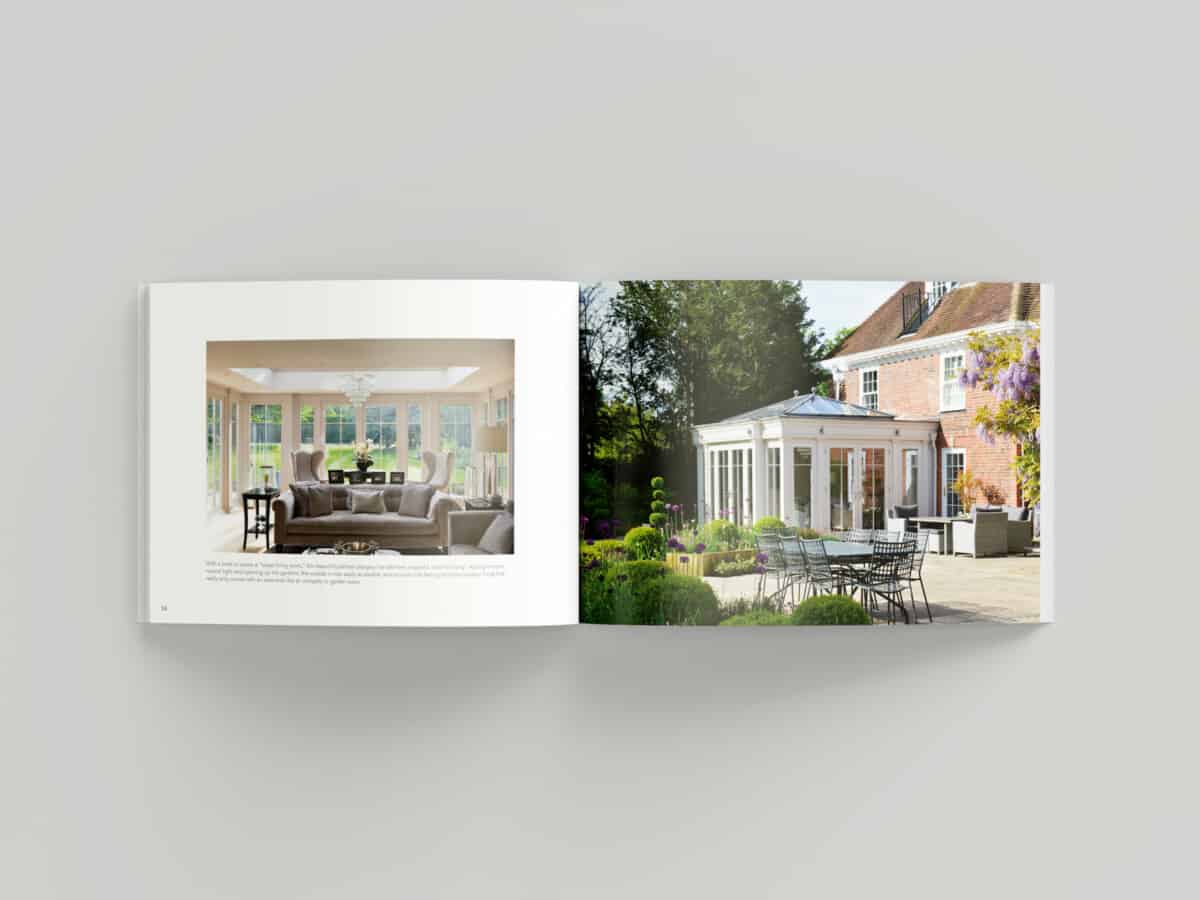 Request Our Latest Brochure
Full of inspirational designs to captivate your imagination.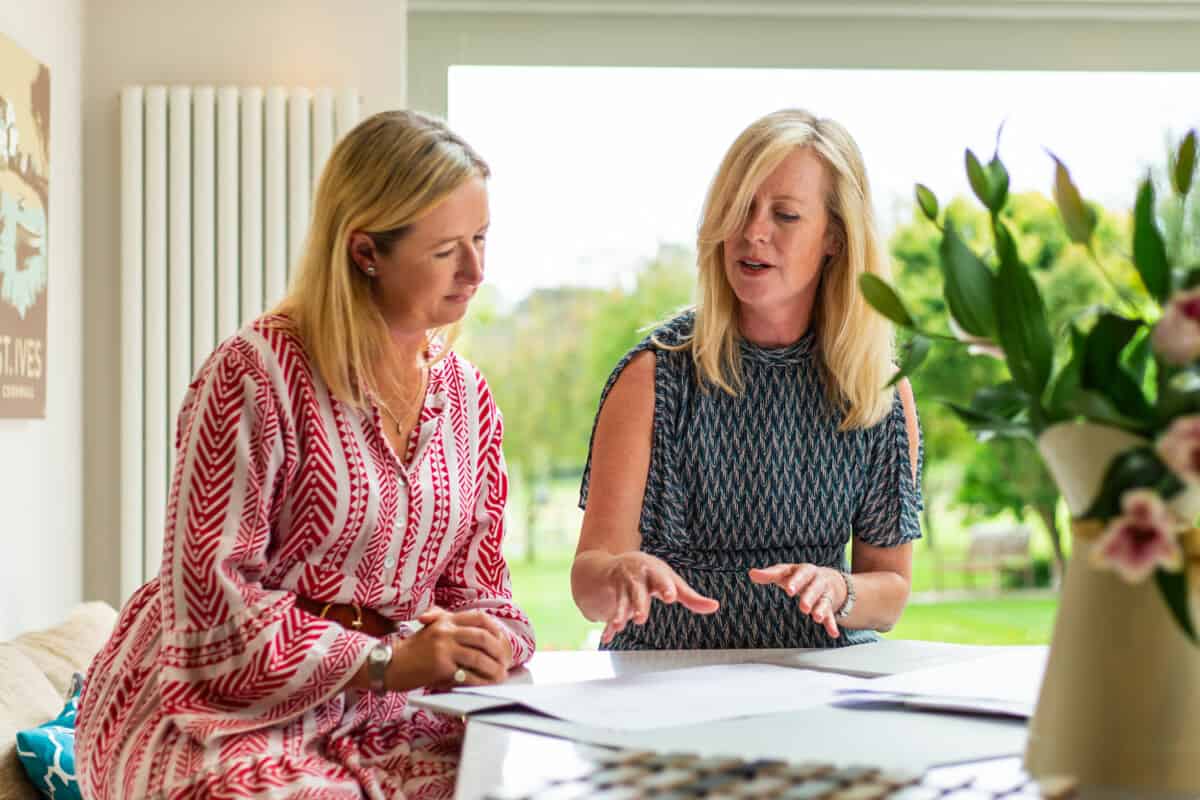 Book a Design Consultation
Our team of expert designers look forward to inspiring you.