When it comes to creating a space that seamlessly blends the beauty of nature with the comfort of indoors, few styles of extension or individual architectural elements can match the timeless charm of an oak orangery.
The perfect fusion of classic craftsmanship and contemporary design creates a unique ambience that's perfect for relaxation, entertainment, and soaking in the changing seasons.
If you're considering adding an oak framed orangery to your property, here is some expert advice to help you take the first steps towards creating your dream orangery.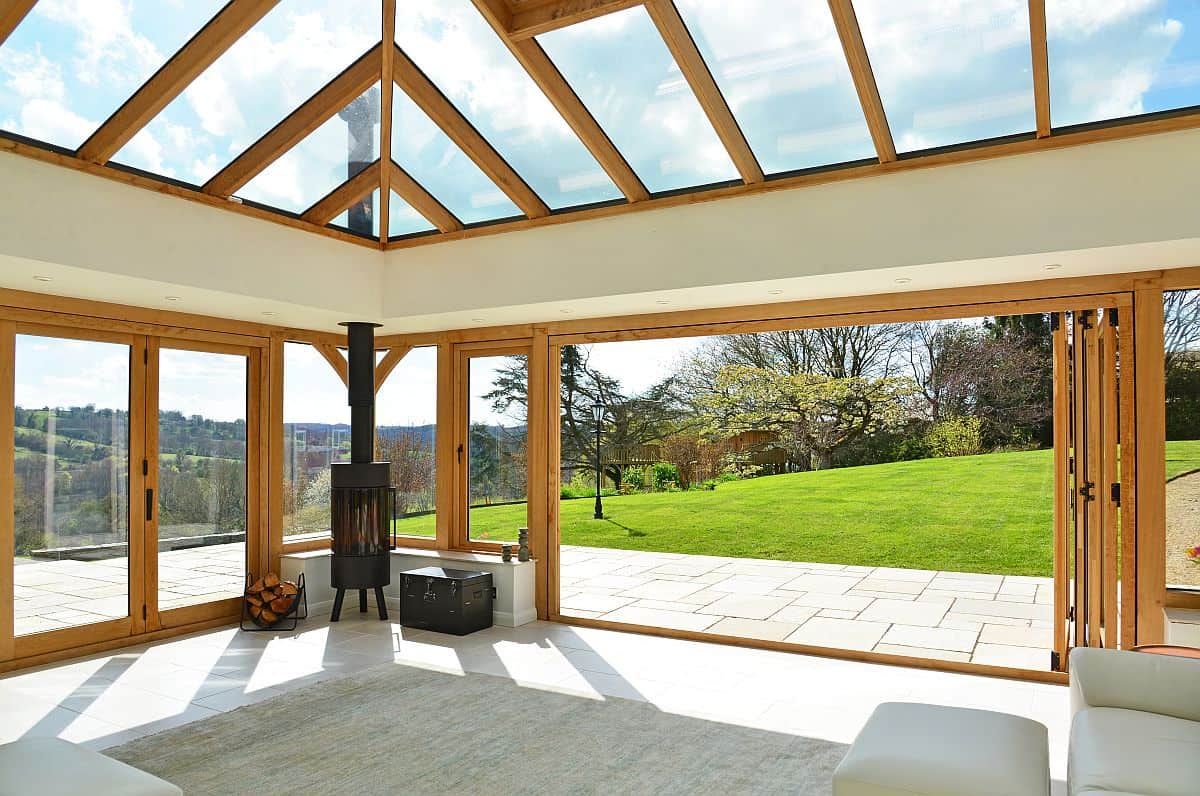 The Essence of an Orangery
Before considering the initial design and planning phase, it is important to understand what distinguishes an orangery from other types of conservatories or timber framed extensions.
Orangeries were originally designed to house citrus trees during colder months, and their design reflects this purpose.
David Salisbury emphasises the importance of maintaining a sense of heritage while infusing modern comforts. An expert designer will pay attention to details like the structural elegance of oak frames, well-proportioned windows, and a solid roof perimeter that seamlessly complements the host building.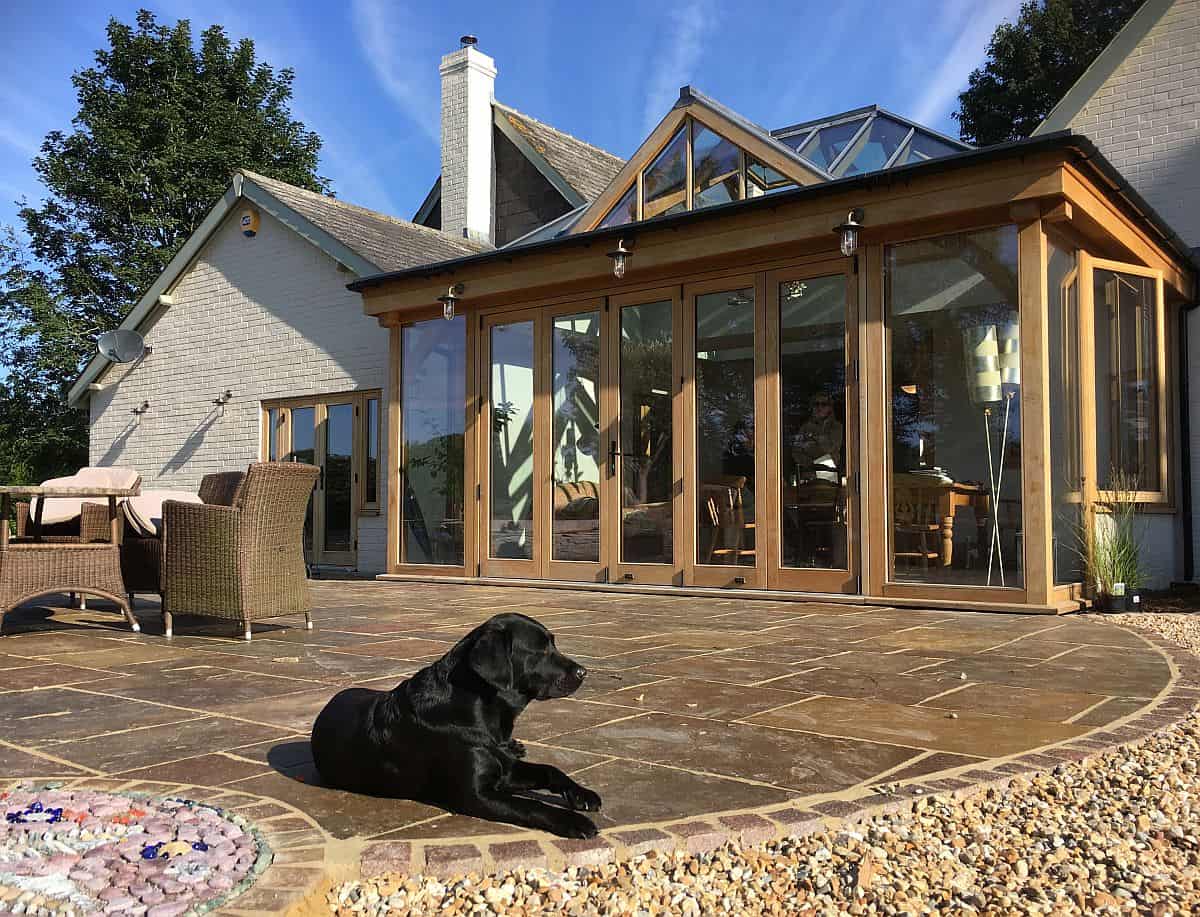 Design with Purpose
Every orangery should be designed with a clear purpose in mind.
Are you looking to create a bright and cosy living room, a serene reading room, or an entertainment space that can host gatherings year-round?
The intended use will influence the layout, size, and features of your orangery. Experienced designers will suggest thinking about your lifestyle and how the space can enhance your daily activities.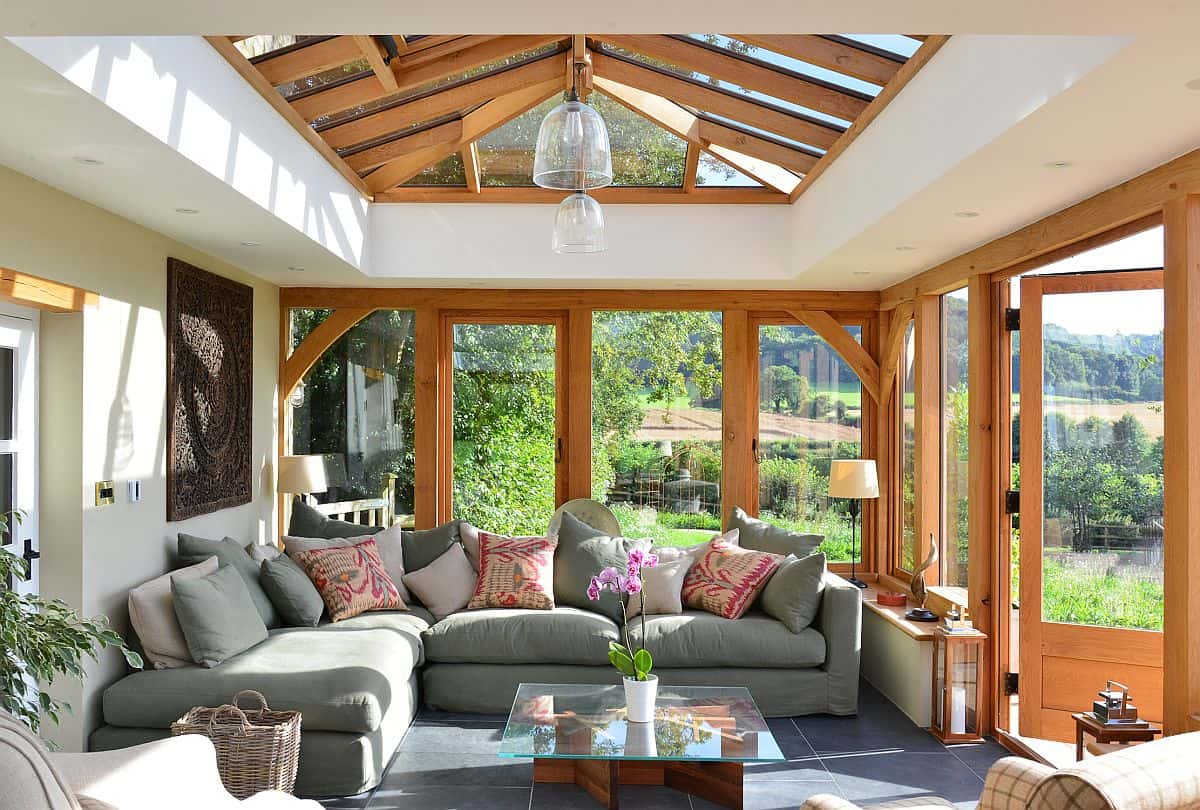 In Harmony with Surroundings
An oak framed orangery is more than an extension; it's a completely integral part of your property.
To achieve a harmonious design, David Salisbury advises considering the architectural style of your existing home and the surrounding landscape. The goal is to create a seamless transition between indoor and outdoor spaces, allowing the exterior views to become an integral part of your interior design.
Natural Light and Ventilation
A hallmark of orangeries is the abundant natural light they invite into your living space.
Well-designed and proportioned windows and roof lanterns can maximise the flow of light, creating a lovely space to be enjoyed throughout the year.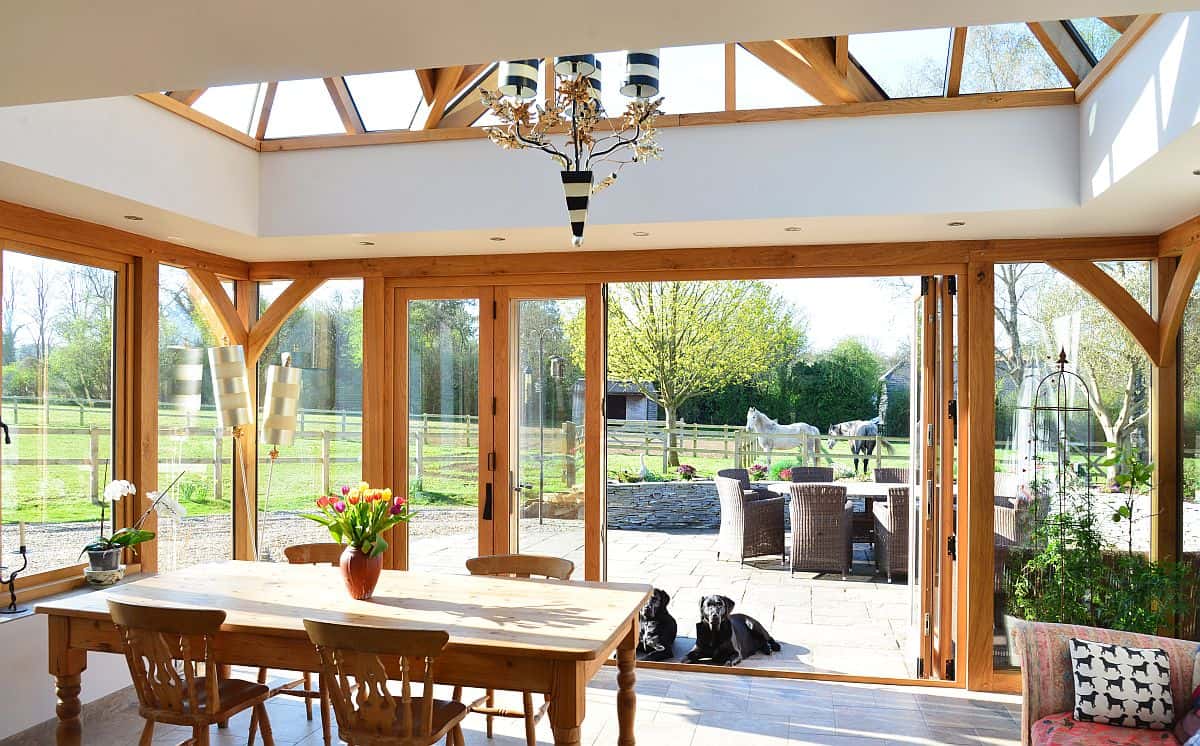 Roof Design and Material
Perhaps more than any other single design element, the roof is a defining feature of an orangery.
When designing an oak framed orangery, various roof designs and materials can be considered, in order to find the most complementary solution.
Whether it's a traditional lantern-style roof or a more contemporary flat roof with skylights, a David Salisbury designer will align the roof design with the overall aesthetics of the orangery.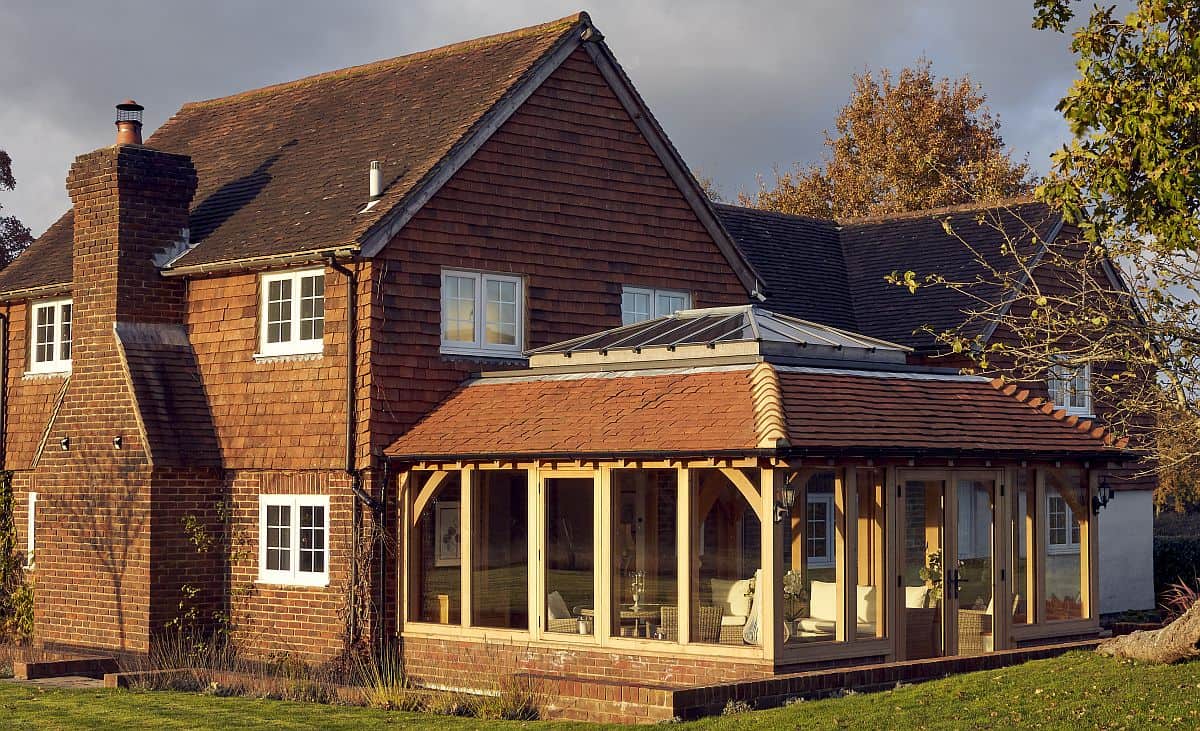 Expert Design Advice
While each individual customer's vision is paramount, seeking expert design advice and input is essential to the success of any orangery extension.
David Salisbury is something of an exception in this regard, offering a turnkey service that encompasses everything from planning, design, manufacturing and all aspects of the build and installation, including building regulations.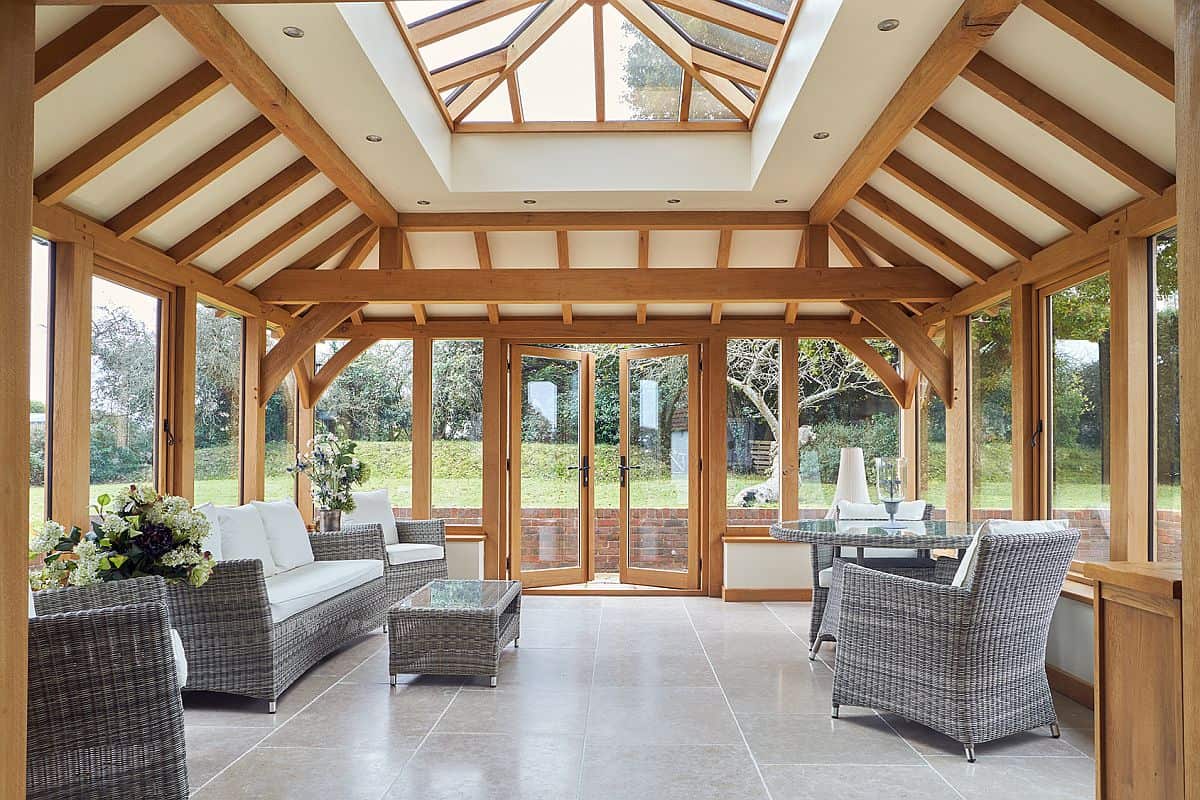 For anyone considering an oak framed orangery, expert advice from one of David Salisbury' designers will combine artistry, craftsmanship, and functionality.
Our understanding of the essence of orangeries, designed with a mixture of purpose and harmony, will ensure we craft a space that's both elegant and inviting.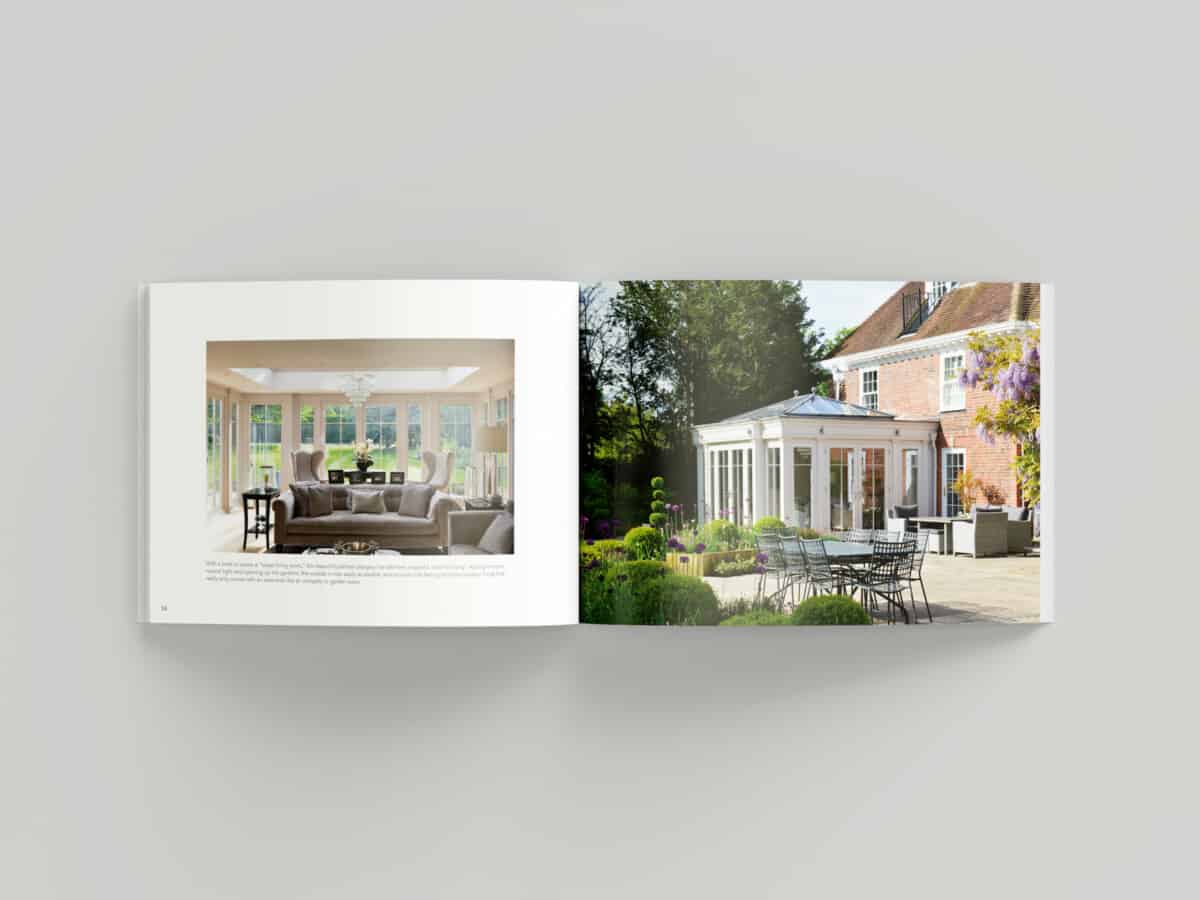 Request Our Latest Brochure
Full of inspirational designs to captivate your imagination.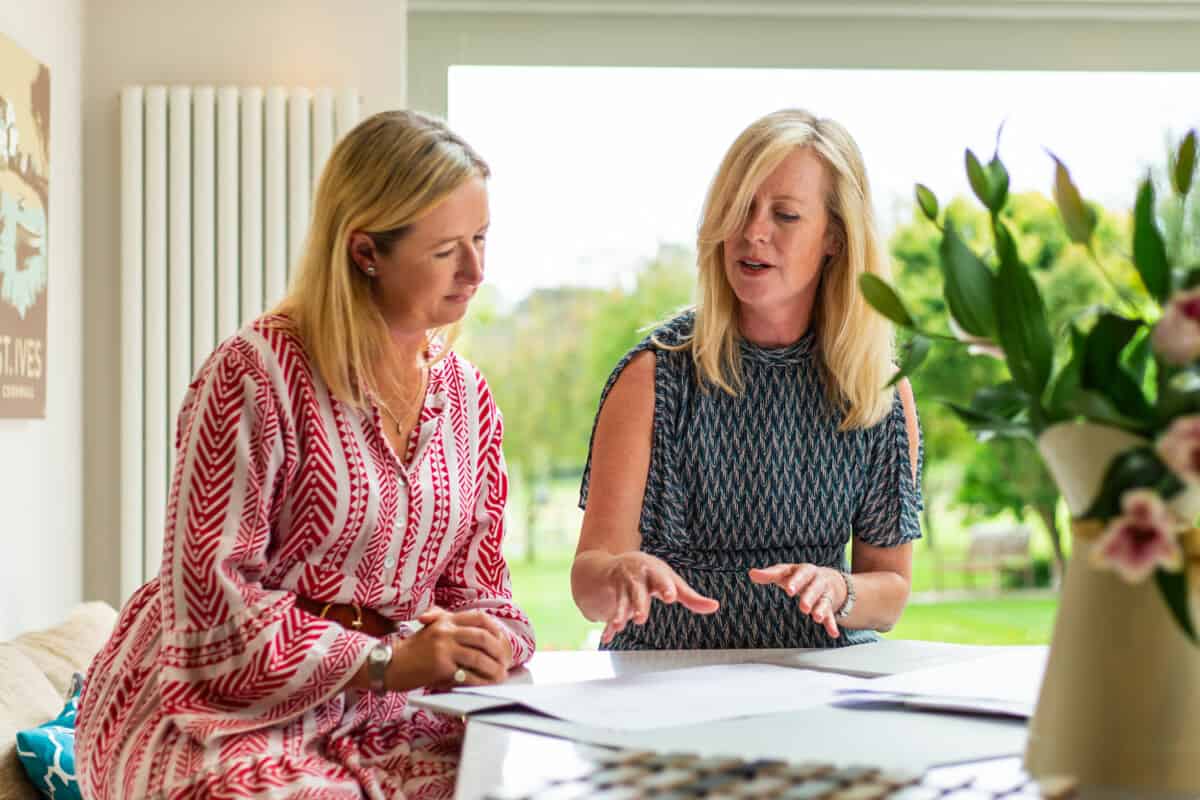 Book a Design Consultation
Our team of expert designers look forward to inspiring you.