This delightful oak orangery, with its distinctive mansard style roof, helped to transform this Somerset property, by creating a link between the main home and the converted garage.
The new orangery has now become the favourite room at home – a light and airy space in which the whole family can live, eat and relax.
We are absolutely blown away with quality and workmanship of our David Salisbury garden room. It fits our home seamlessly, and we use the room every day.

Customer's Google Review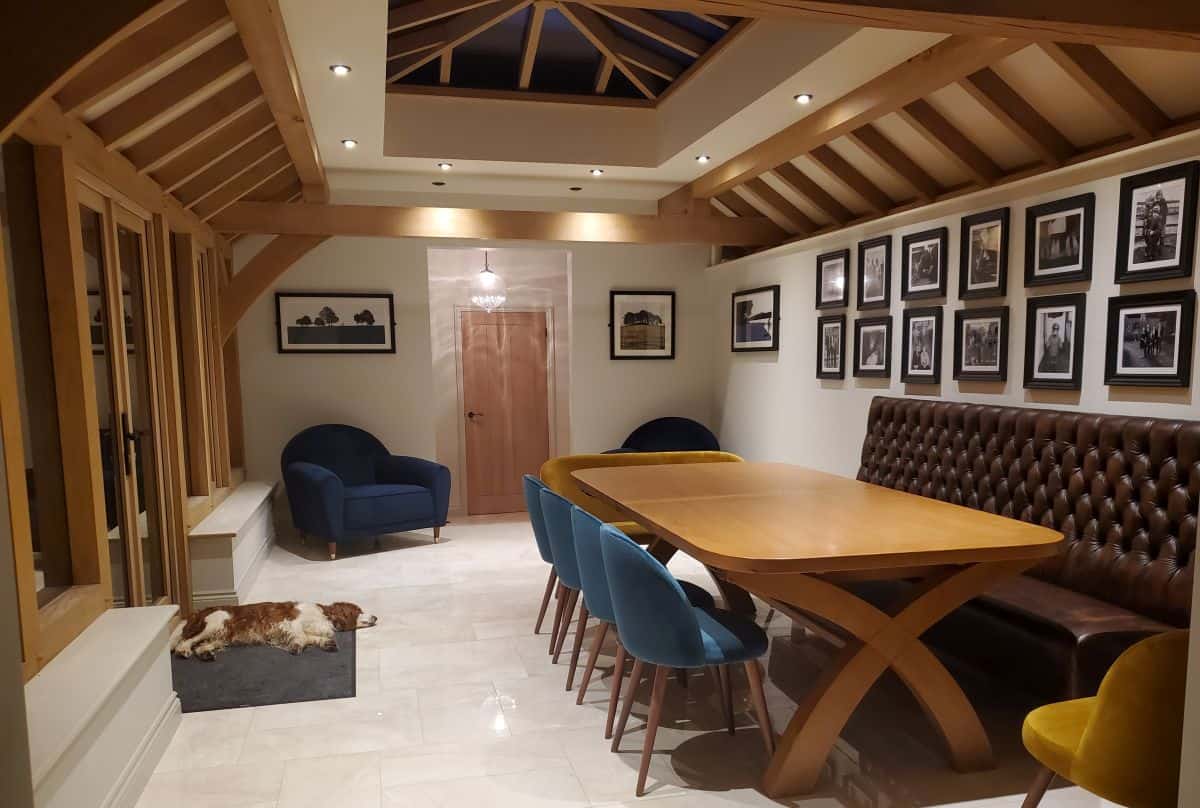 Oak Orangery Design Brief
The design brief for this oak framed orangery was to create a new entrance porch and create a link between a garage that would be converted into a TV room and spare bedroom.
The orangery itself would be used for dining/seating which meant that the kitchen area could also be extended (into the old dining area) to provide valuable storage.
Design Challenges
Careful consideration had to give to the difference in floor levels between the garage and kitchen, which was 400mm, and heights available under the existing windows and garage roof.
Our experienced designer was able to address the floor levels by adding two separate internal steps, one from the kitchen area to the dining area and the other from the dining area to the porch.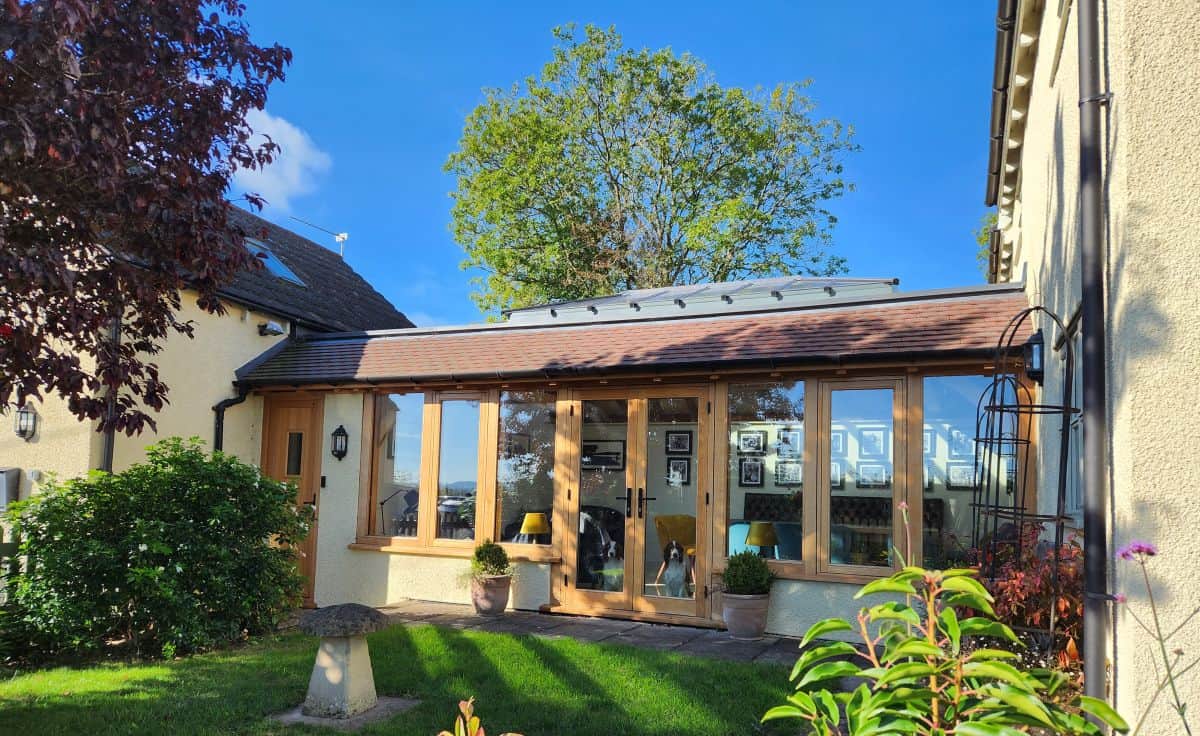 Orangery Design Details
This oak orangery was designed with a tiled 'mansard' roof which cleverly hides the differences in levels and ensures the roof in the dining area offers plenty of height, especially when entering from the slightly higher kitchen area.
Mansard roofs, with their distinctive sloping levels were popularised in the 17th Century in France but have increasingly become part of contemporary orangery design, as they provide the effect of a vaulted ceiling, increasing the feeling of space from an interior perspective.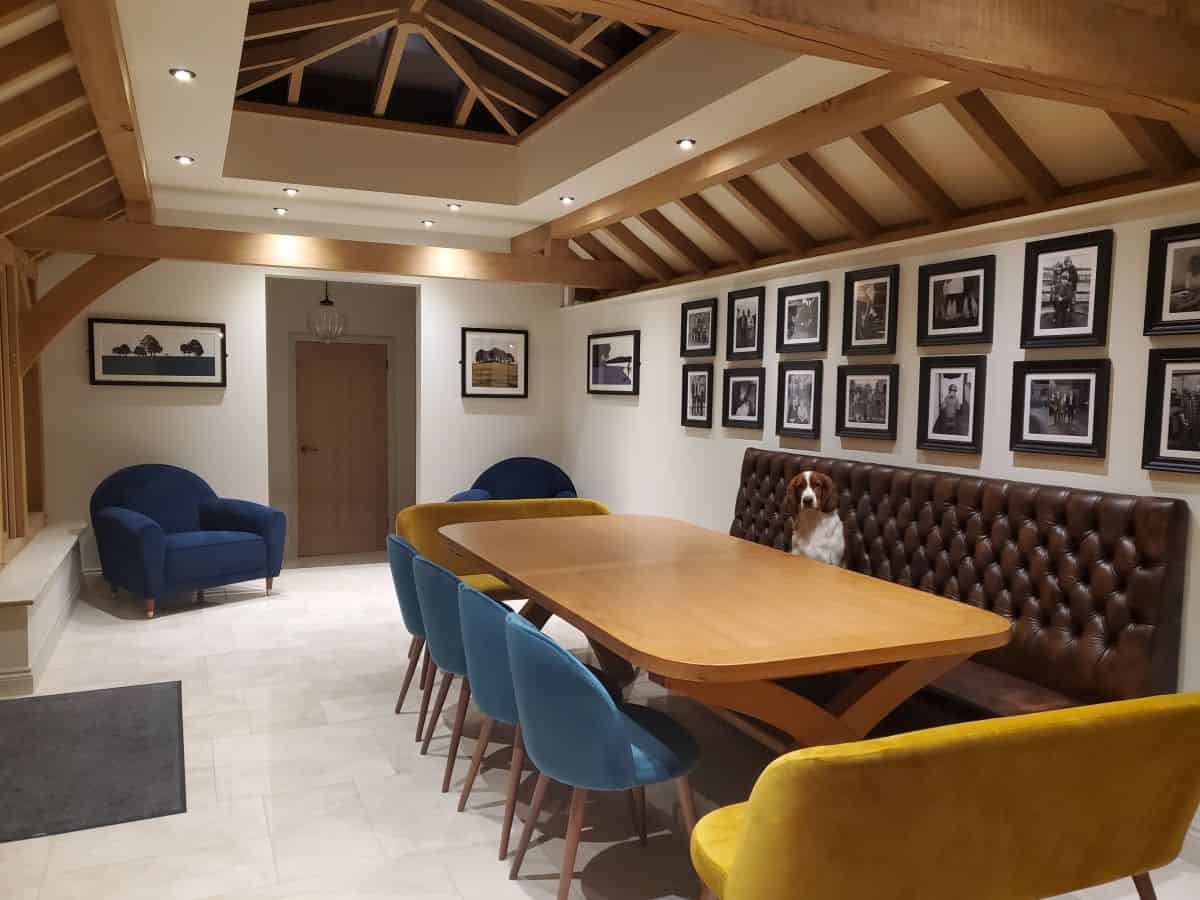 A pair of French doors were located centrally to provide convenient access from the orangery into the garden.
Customer Review
As our customer noted: "David Salisbury certainly encapsulated everything we wanted and more. We had already been offered a painted Orangery design which we thought we wanted, but as rightly pointed out, stepping into this room from the kitchen would feel low and somewhat oppressive."
The mansard roof design avoids this and actually adds more height than had initially been thought possible.
Thank you to everyone involved with this project and we have already recommended you to our friends.

Customer testimonial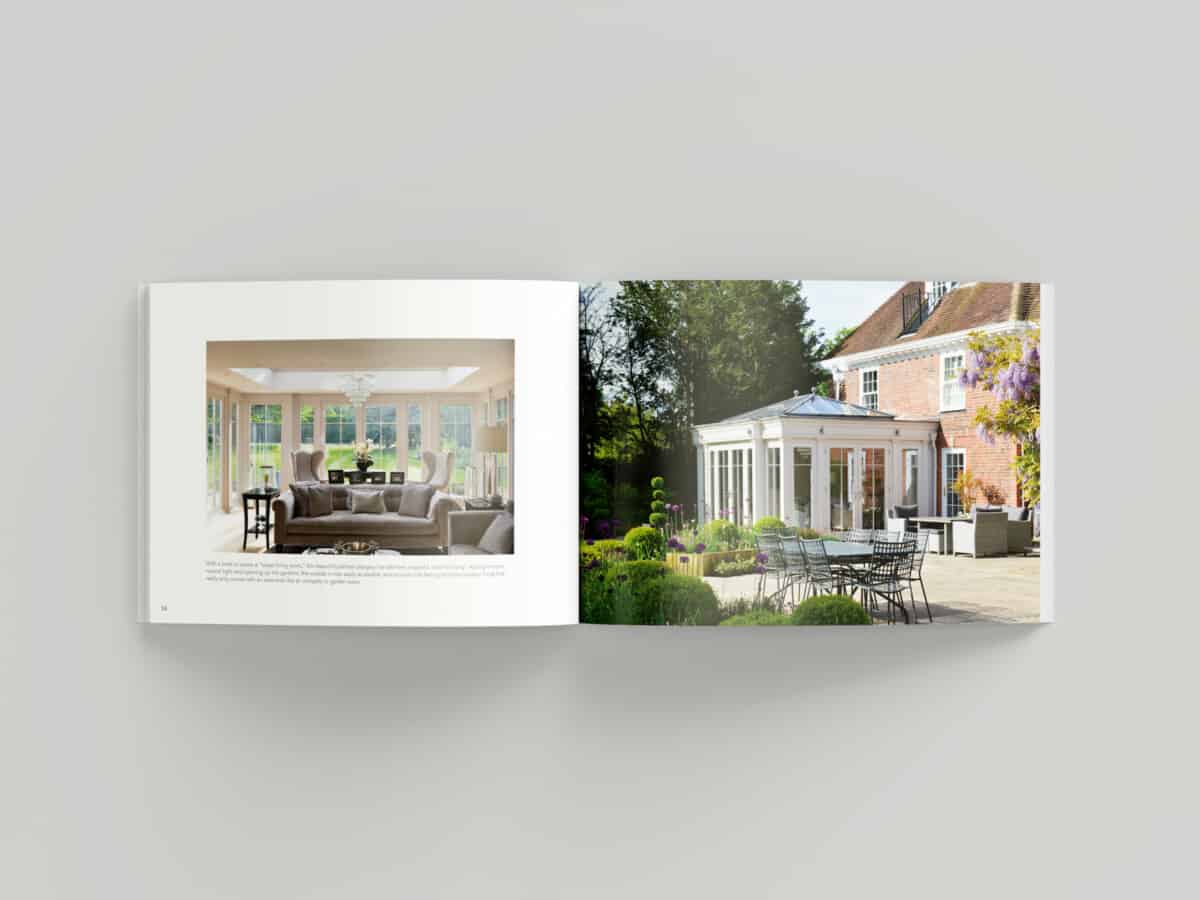 Request Our Latest Brochure
Full of inspirational designs to captivate your imagination.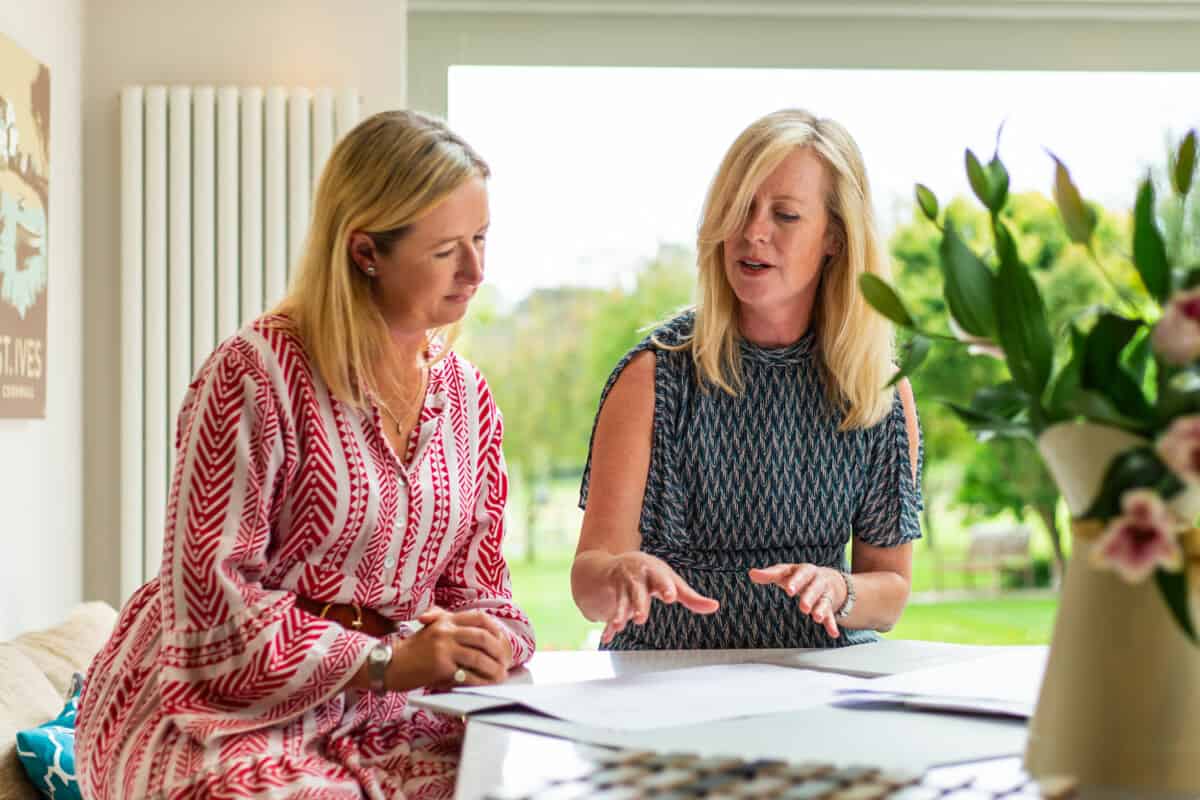 Book a Design Consultation
Our team of expert designers look forward to inspiring you.