Having successfully designed and built hundreds of bespoke orangeries and garden rooms every year for several decades, it is always an insightful exercise to review this data to look for potential trends that might be emerging.
An undoubted movement of recent years has been the switch from conservatory style extensions, with fully glazed roofs, to orangery and garden room designs, with partially of full solid roofs.
Another design feature that always attracts a lot of interest is joinery paint colour which, like the design itself, is a matter of choice for every customer.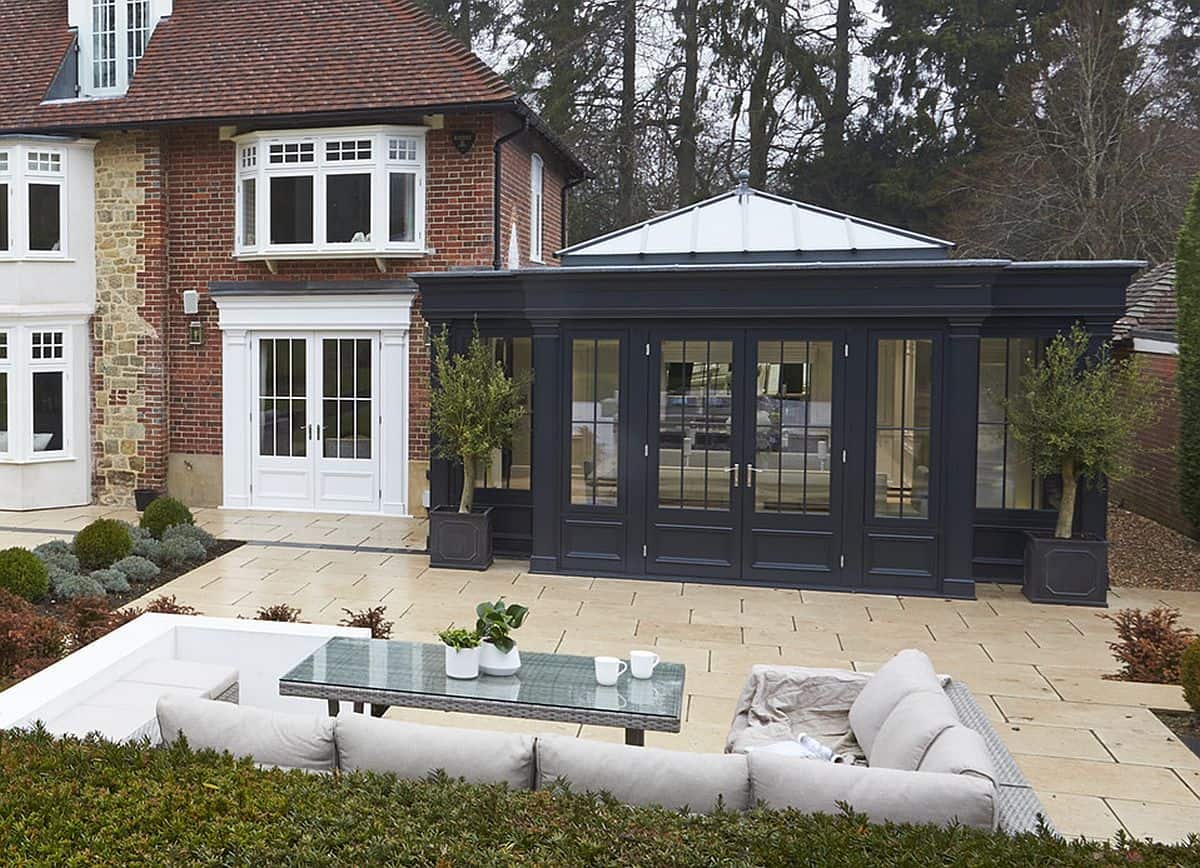 Whilst a large proportion of David Salisbury's customers opt for a natural oak orangery or oak framed garden room, the most popular specification remains painted timber for our orangeries.
With the final analysis now complete, we are pleased to reveal our top 10 paint colours for orangery and garden room projects, that we installed nationwide, during the course of last year.
White & Pavilion
Interestingly, there was no change in the top two paint finishes, compared to the year before.
Unsurprisingly, White was the top choice, as is often the case, when a new glazed extension is finished in the same colour as the windows of the host building – or might be a condition of gaining planning or listed building consent.
Pavilion, on the other side, is a lovely contemporary shade of grey with a hint of green – and on trend finish that remains as popular as ever.
Mendip Grey
Mendip Grey is close in hue to Pavilion, so perhaps it is no surprise that this colour choice was 3rd most popular, up one place from the year before.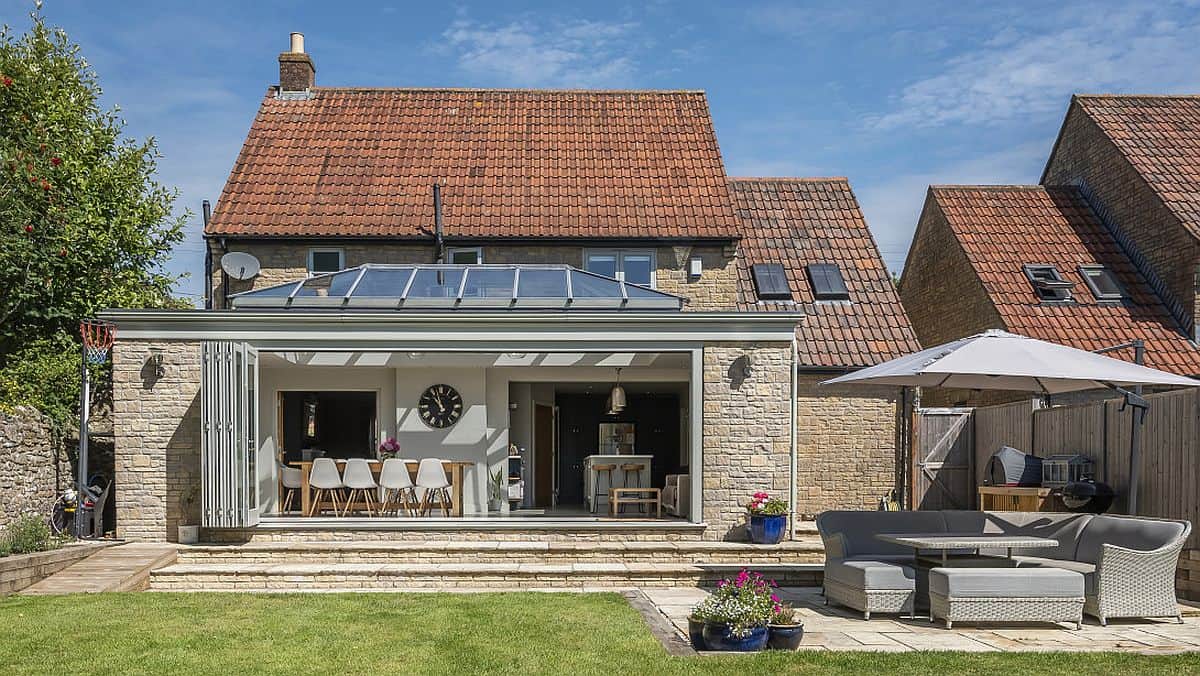 Eagle Sight & Slipper White
The subtle shade of Eagle Sight is a perennial favourite and was the largest mover in the top 10 last year, moving up 2 places compared to previously to 4th – no doubt continued to be influenced by this well-liked orangery design below left, which regularly features in our national advertising campaigns.
Slipper White is a new entry into the list last year, splendidly illustrated by this stunning traditional orangery design in Wiltshire, below to the right.
Mudflats
Appearing 6th in this list of colour choice was Mudflats, a new entry, and another well-liked shade of grey, not far away from Pavilion and Mendip Grey.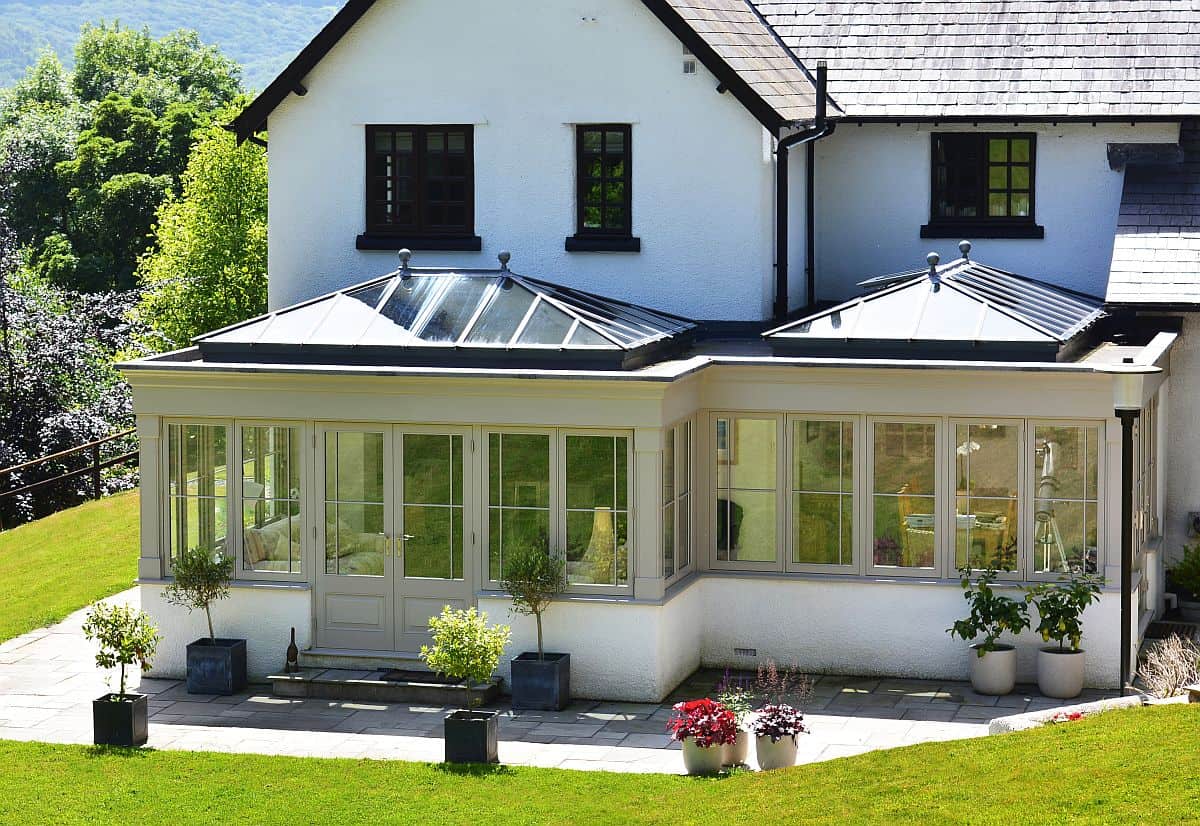 Coastal Grey & Quantocks Quest
Whilst continuing to be a well-liked colour over the years, Coastal Grey saw the biggest fall in the top 10 last year, down 4 places from the year before to 7th.
The green/grey shade of Quantocks Quest has also been something of a David Salisbury favourite colour and remains amongst the top choices, equal 7th with Coastal Grey.
Shadow Stone
Another new entry into the top 10 is Shadow Stone, which is a refined shade, just off white.
This orangery kitchen extension below, photographed during an early winter's morning, captures the subtlety of this popular paint finish.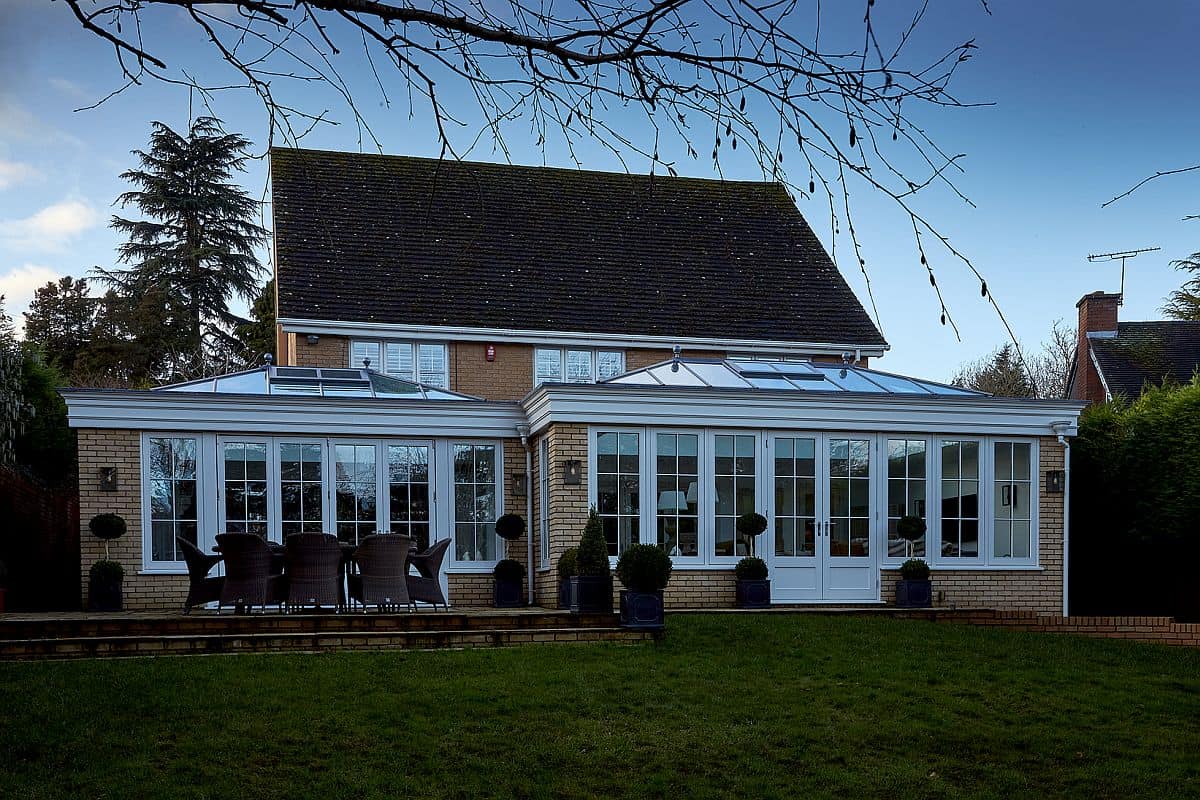 Pennant Stone & Stone
Rounding off this list of our top 10 paint colours last year, in equal 10th place, is Pennant Stone, which is the darkest of the most popular grey finishes.
Alongside this finish was Stone, a former favourite returning to the top 10 last year, and another colour with a hint of light green.
Looking back over the top colour choices for orangery and garden room projects last year, the top two colours were unchanged from the year before, but there was plenty of small shifts amongst the rest.
Limestone has been a regular favourite, and was ranked 5th the previous year, but dropped out of the top 10 last year. Halcyon Grey, perhaps our darkest grey finish, did not make this list last year but only very marginally missed out.
Obviously colour choice is a completely personal and subjective matter. When customers come to choose a colour for their David Salisbury orangery or garden room, we will provide physical timber colour samples, to help guide this process.
For further inspiration, take a look at some of our completed Case Studies, to see more examples of completed orangeries and garden rooms in a variety of different colours and settings.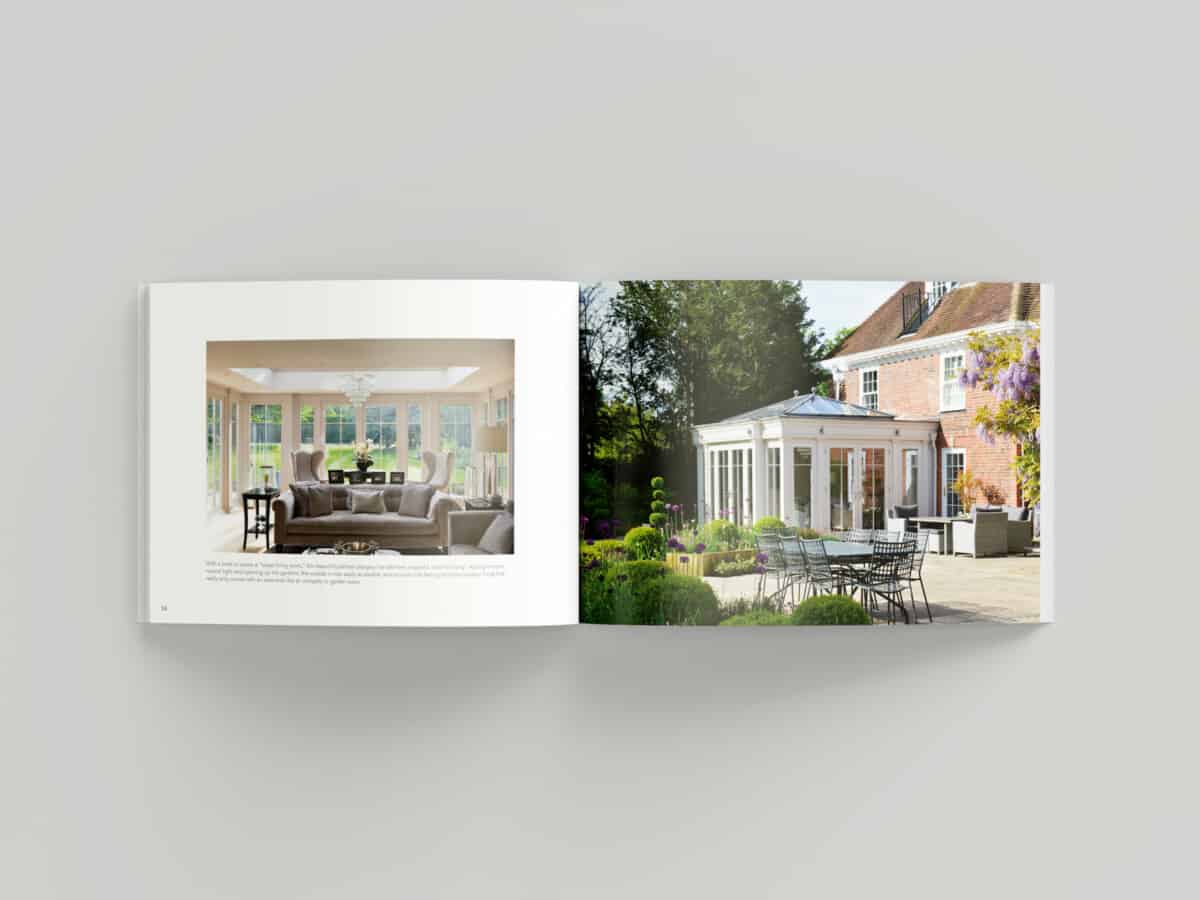 Request Our Latest Brochure
Full of inspirational designs to captivate your imagination.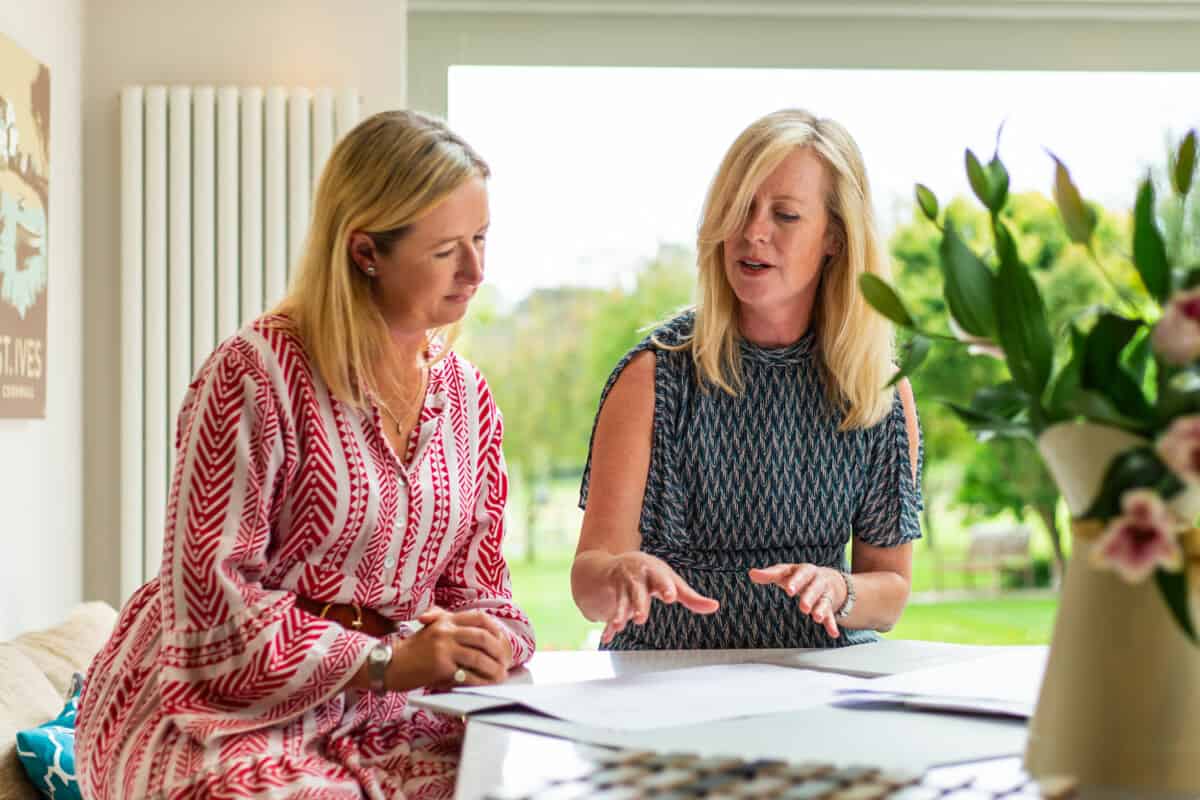 Book a Design Consultation
Our team of expert designers look forward to inspiring you.