For the first time in recent memory, we have started a New Year without pandemic restrictions in place. Whilst we all hope that we have seen the end of such limitations, one aspect of our lives that remains constant is our appetite to research and plan home improvement projects in the early months of the year, and January in particular.
The start to 2023 appears to be no different, with enquiries for new orangery and garden room projects as strong as ever, as discerning homeowners consider how to improve their homes and gardens.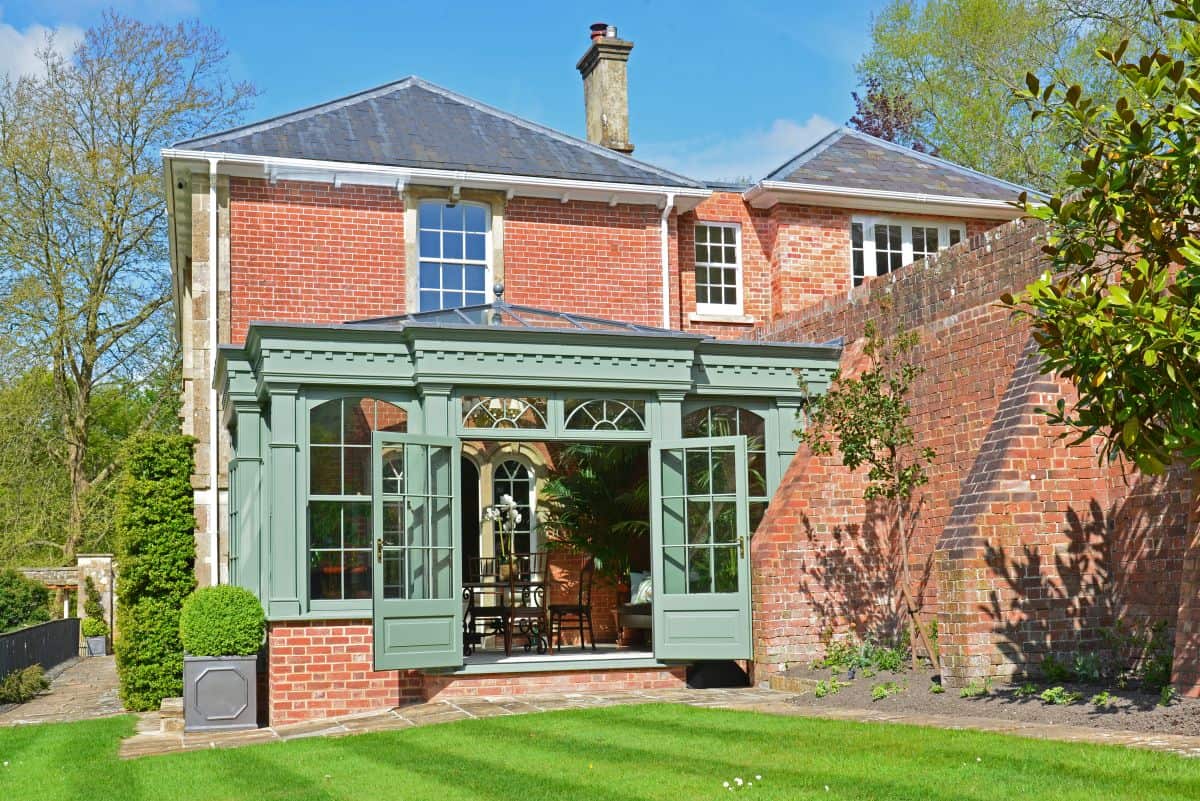 With that demand in mind, here are some inspirational examples of home improvement and extension projects, to help stimulate anyone considering improving their living spaces during 2023.
FEature Gables
Garden rooms with gables have become an increasingly popular design brief in recent years.
In this oak framed example below, we designed a bespoke garden room with twin gables to echo the architecture of the original building.
Most importantly, the opportunity to specify full height glazing helped to provide panoramic views of the scenic local countryside, situated within the Cotswolds AONB.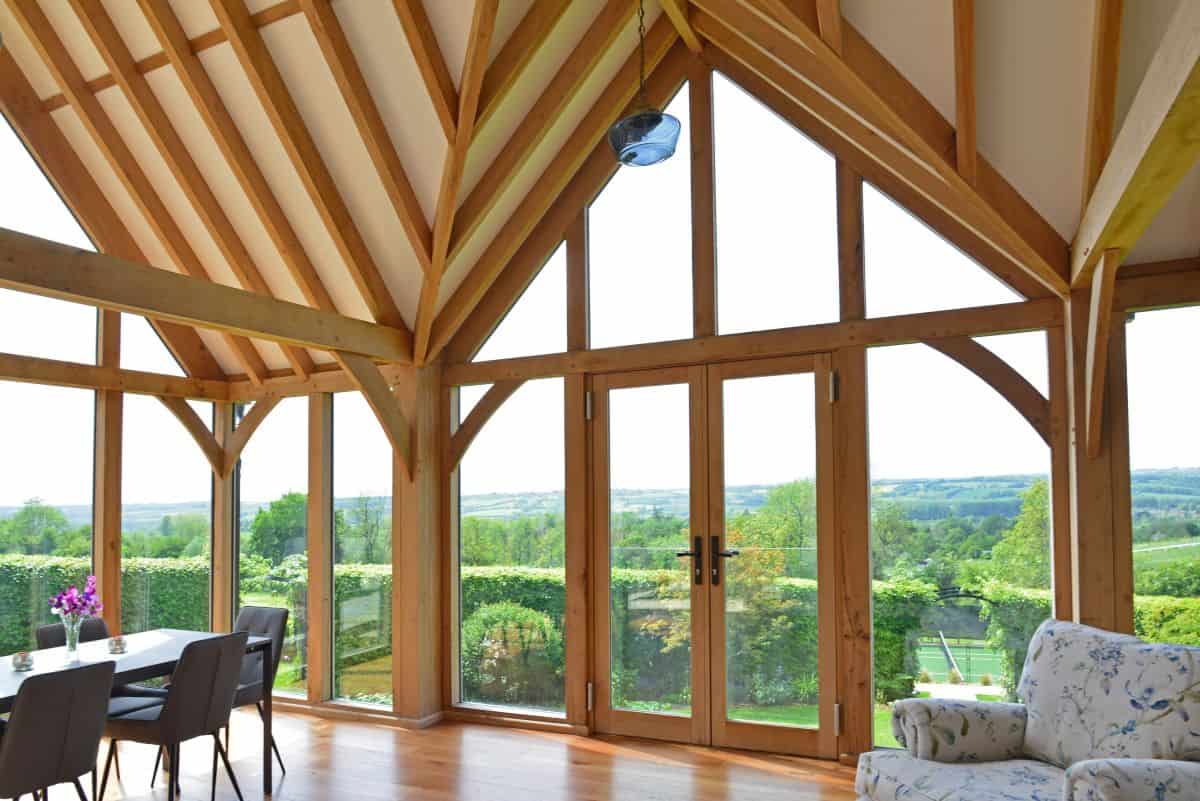 Joined Up Joinery
Working with a bespoke designer and manufacturer will ensure each element of a particular design requirement can be catered for.
In this unusual design below, a dual aspect orangery was designed to accommodate a living room on one side and a dining room on the other. The twin roof lanterns help differentiate the two spaces, in this open plan orangery.
Aesthetically, the timber joinery of this orangery has been painted in our distinctive shade of 'Flagstone' – whilst the windows and doors around the rest of this period property were painted in the same colour, to leave a stylish joined up finish.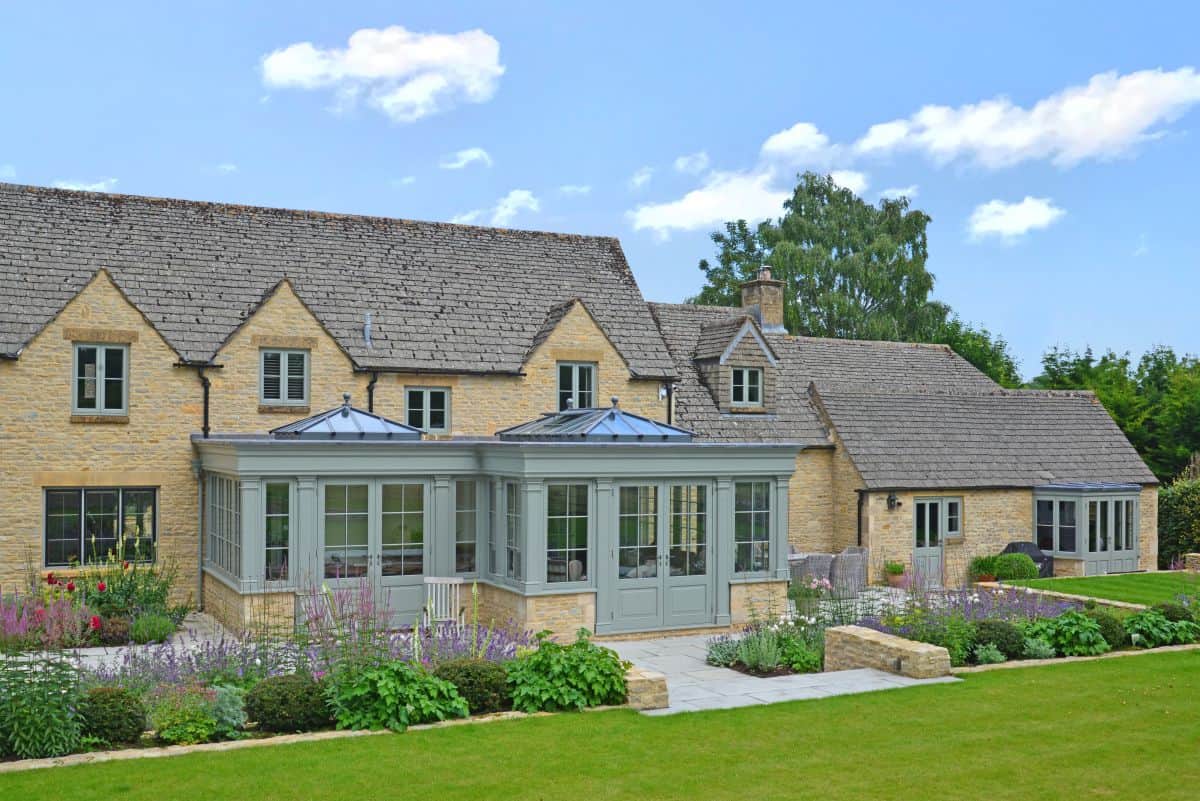 A Kitchen Orangery
Designing and building a kitchen extension remains the home improvement project likely to add the most value to a home.
When that extension is a kitchen orangery, with bi-fold doors and natural light flooding in from a large roof lantern, then the specification adds a touch of luxury, as well as added space and value.
In this example below, the rear of this Somerset property was opened up, to create an open plan kitchen orangery, which became the indisputable heart of the home.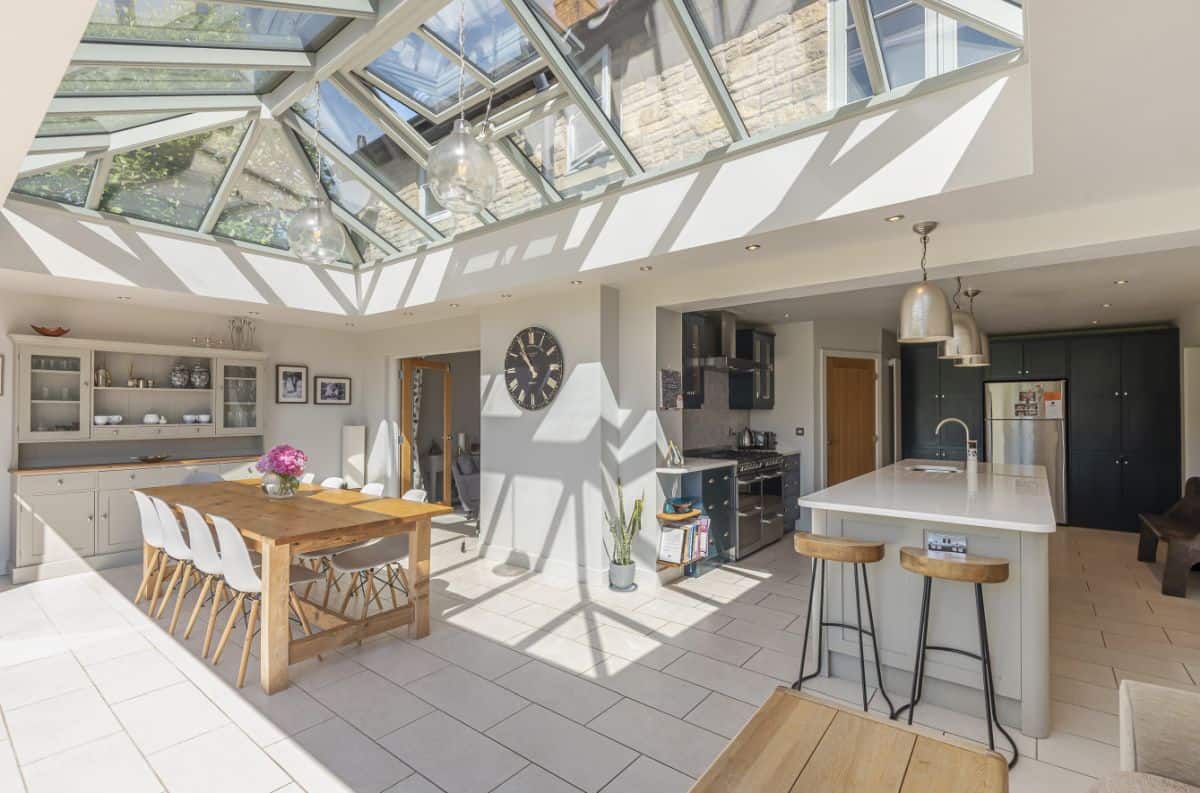 Enjoyment by Day or Night
Equally as important as aesthetics, should be consideration given to use and enjoyment of any planned new extension, whatever the time of day.
In this instance, form and function carry equivalent weight, as this garden room is used as an office space by day, for this busy Somerset farm, and a relaxing living room by night.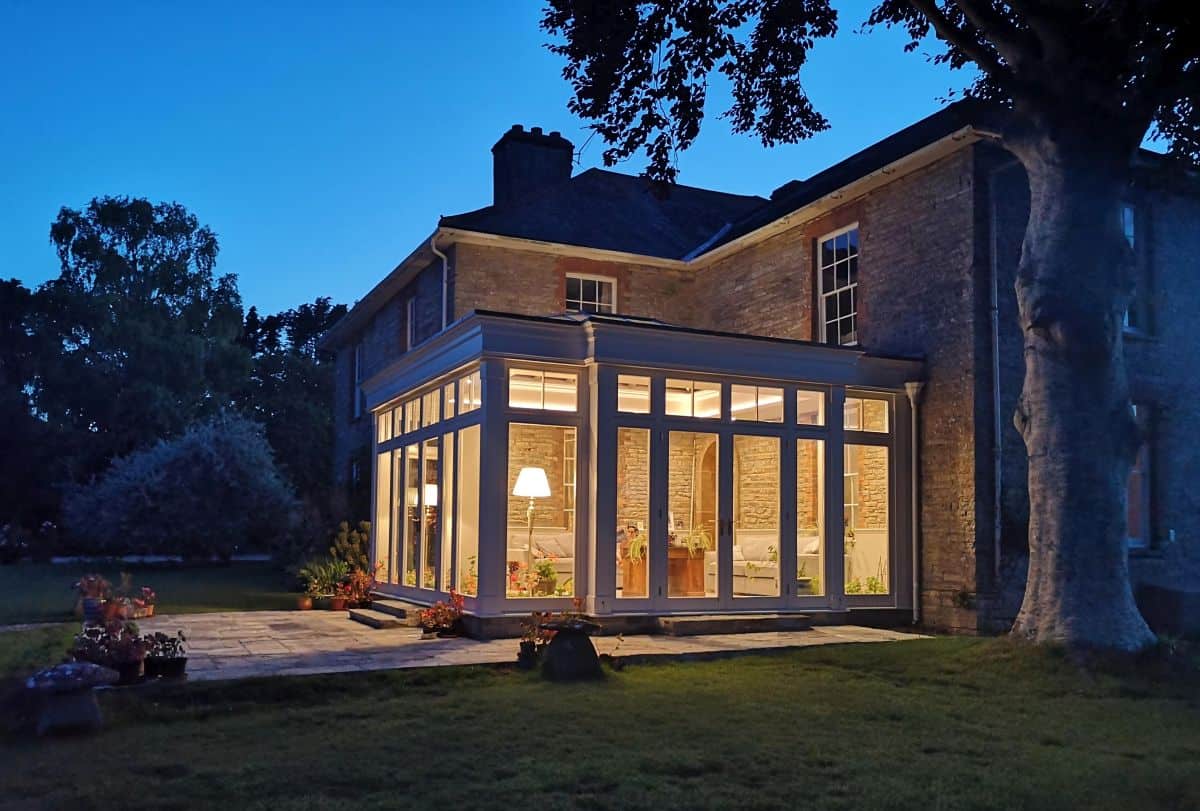 Connect with your Garden
Finally, if your property enjoys a picturesque setting like this old mill building in Wiltshire, below, then a glazed rear-facing or side extension is the best option to help improve the connection with the outdoors.
Orangeries or garden rooms are usually designed with bi-fold doors, or French doors in this case, to improve the link and allow easy access to the outside.
With views like these, one would want to be able to appreciate them, regardless of the weather. Doing so from inside the comfort of an orangery has provided this very solution.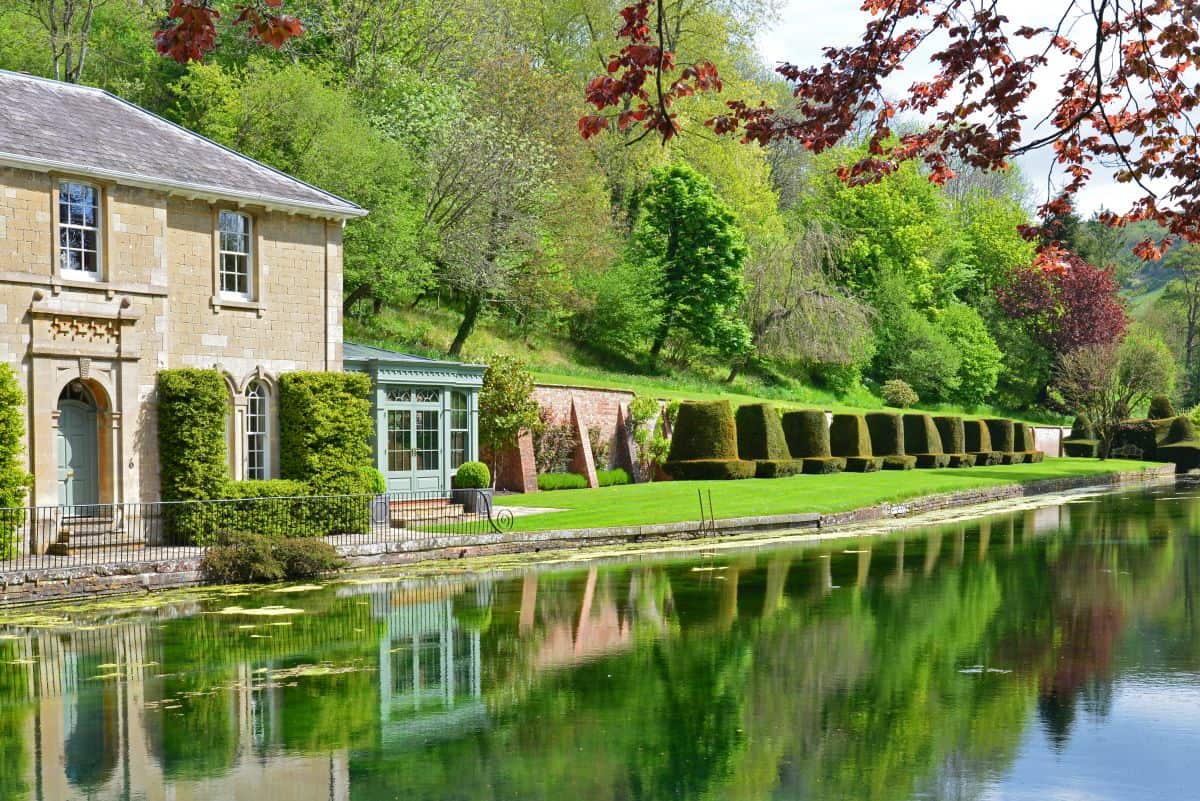 That's just a few examples of home improvement inspiration, to help kick start your thinking.
If transforming your living space is an aspiration for 2023, why not take a look at some of our Case Studies of successful projects, then request a copy of our brochure.
We offer a complimentary design service and now is the best time to book a design appointment, if completing your new extension is desired for the summer period.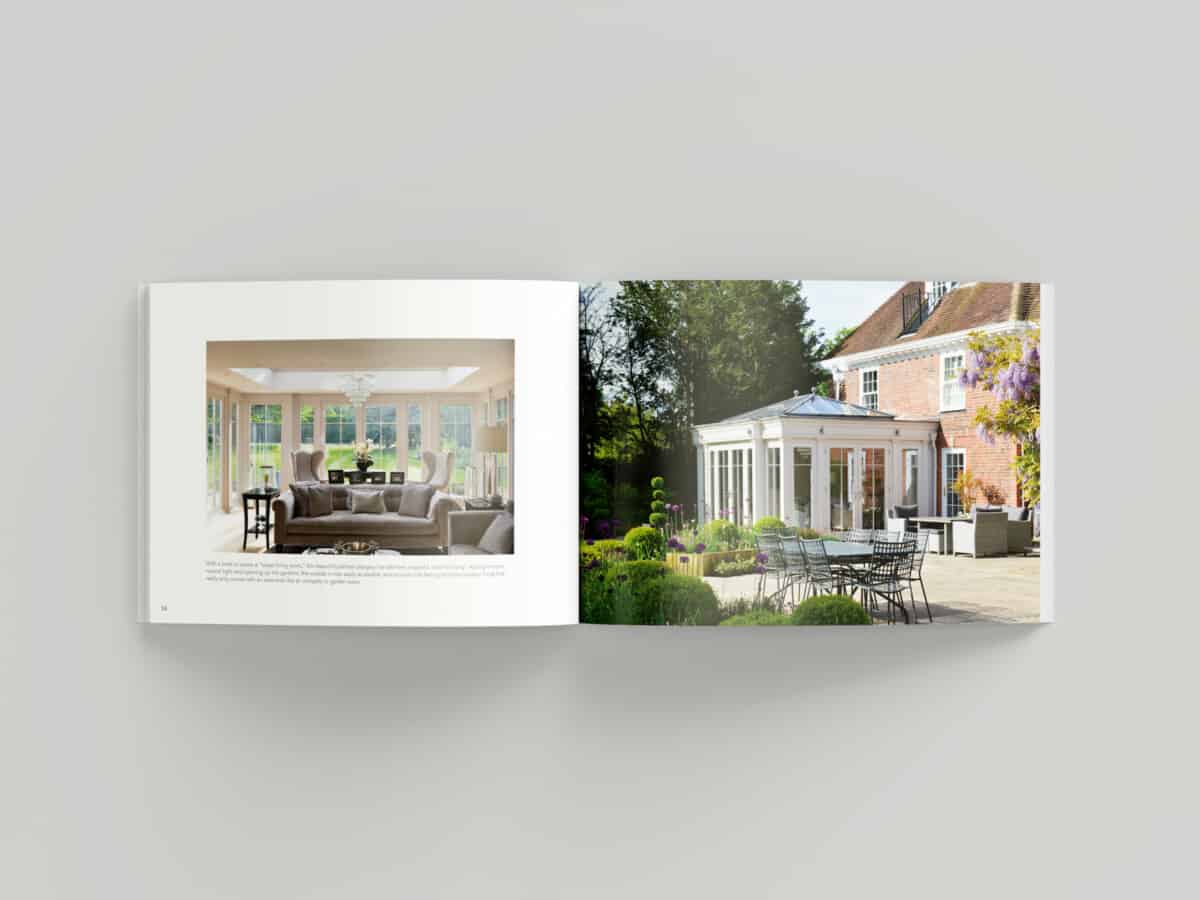 Request Our Latest Brochure
Full of inspirational designs to captivate your imagination.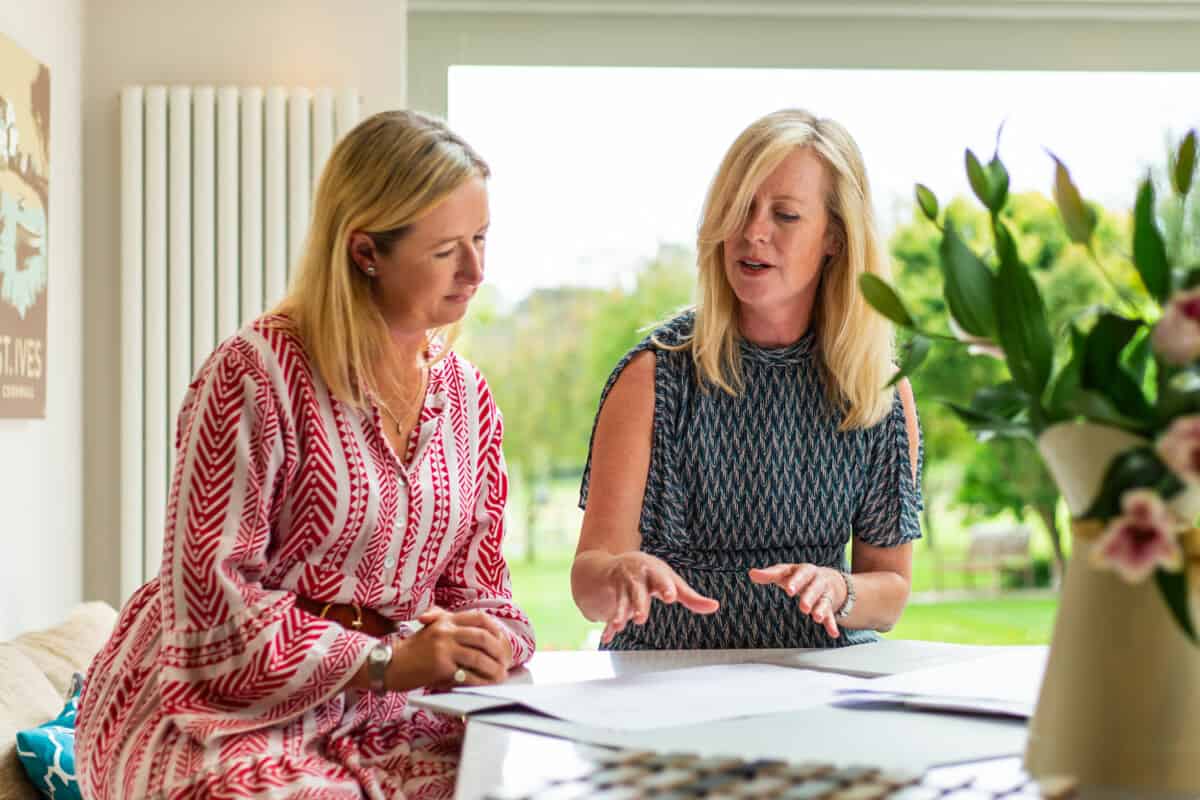 Book a Design Consultation
Our team of expert designers look forward to inspiring you.