Bringing natural light into the home is one of the most obvious benefits of enhancing your home with a glazed extension, such as an orangery or garden room.
Typically, these types of structure tend to have significant proportions of glazing and often include one or more roof lanterns, which are ideal for bringing in natural light throughout the day.
There are numerous benefits to our physical and mental wellbeing from exposure to natural light, from helping our bodies produce Vitamin D, to improving sleep and allowing better focus, and positively impacting our mood and happiness.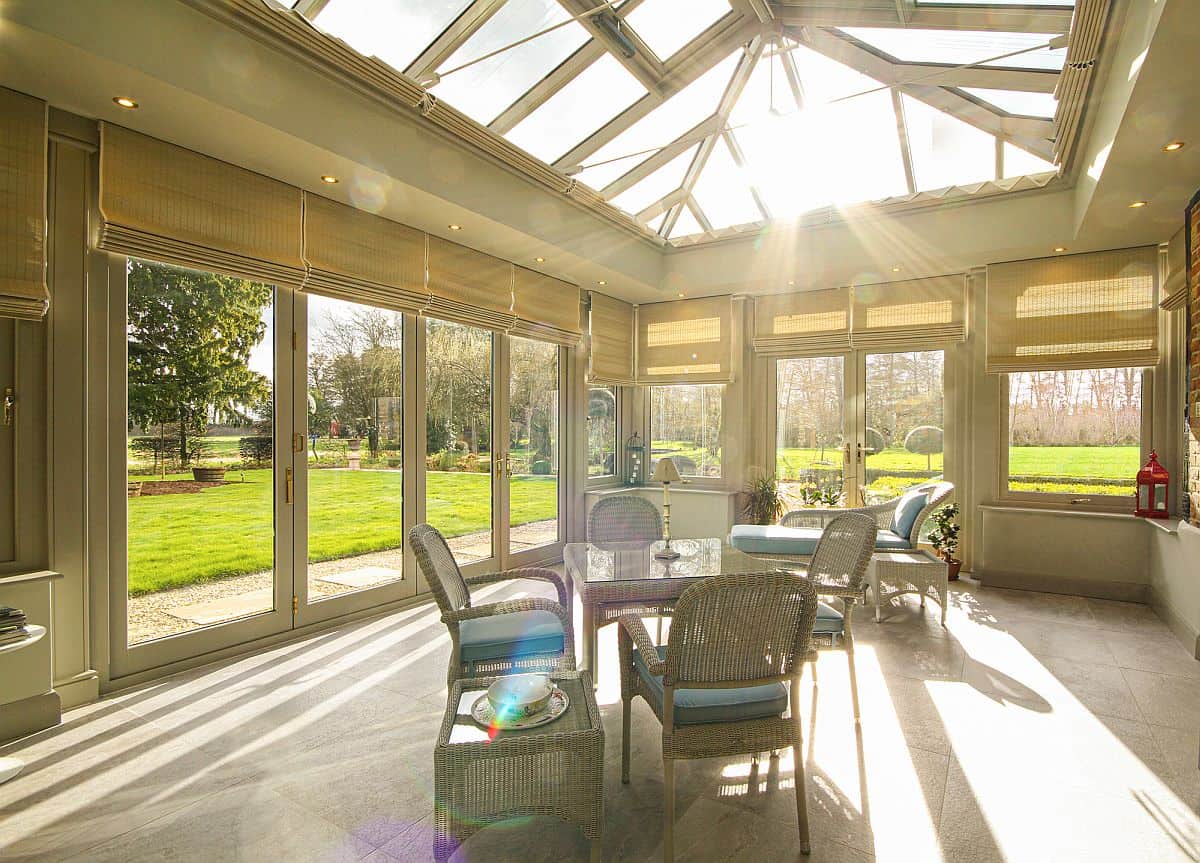 So making sure we get enough natural light is key to our overall health and increasingly, nowadays, an important consideration in architecture and interior design.
With these advantages very much in mind, here are 5 inspirational garden rooms, full of natural light, to help inspire your creative thinking.
Open Plan Kitchen Diner
Open plan living spaces continue to be popular as they combine the most important rooms of the home in one communal living area, to allow families to connect and socialise.
In this orangery style extension below, the substantial footprint of this space allowed room for a bespoke kitchen and a dining room. With extra seating around the kitchen island, the whole family can now gather for breakfast, lunch or dinner.
The sizeable roof lantern is the focal point of this design, providing an abundant flow of natural light all day long.
Oak Garden Room Full of Light
Garden rooms with gables have grown in demand in recent years, and when creating light and airy interior spaces like this example below, it is easy to see why.
Extending the window glazing up to the top of the gables maximises the flow of light into this spacious open plan garden room, which is designed to be enjoyed whatever the time of day.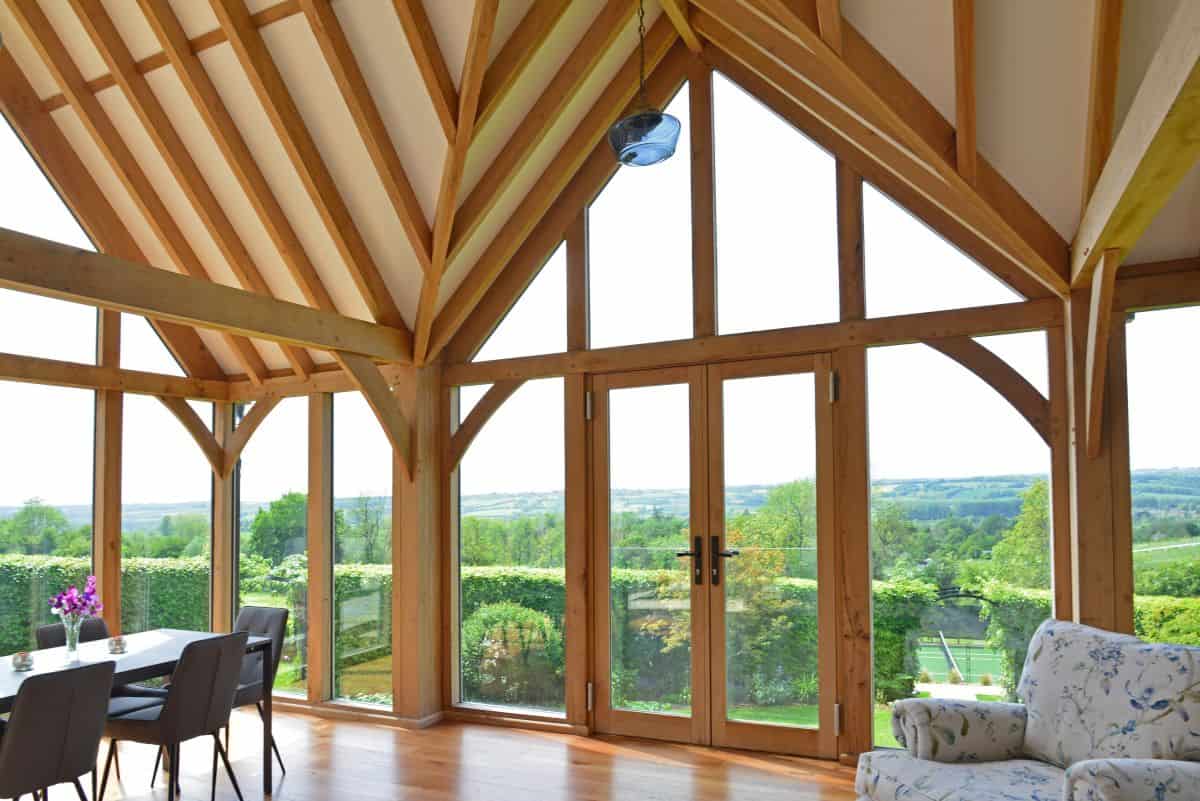 Orangery Dining Room
This orangery dining room below is beautifully offset by the overhead roof lantern which neatly corresponds to the size of the dining table.
With bi-fold doors opened up, this creates a lovely feeling of indoor/outdoor dining, with seamless access to the garden area outside.
Roof Lantern & Bi–Fold Doors
Period properties often suffer from lower levels of natural light, when windows tended to be more of a premium in the design of these older homes.
In this example below, this Grade II listed building in Norfolk was extended with a large open plan orangery. The resultant new living space has transformed the rear of this home, forming a kitchen/dining/living room filled with zest and light.
An Outdoor Living Room
This traditional orangery design, for a period home in Wiltshire, is a successful union of old and new.
The previous end of this property was lacking in light and often ended up being used less as a result, which was a shame given the stunning views over the surrounding countryside.
This orangery incorporates some of the traditional features of the home, such as the original stone doorway, whilst producing a lovely light living room from which to enjoy the panoramic outlook.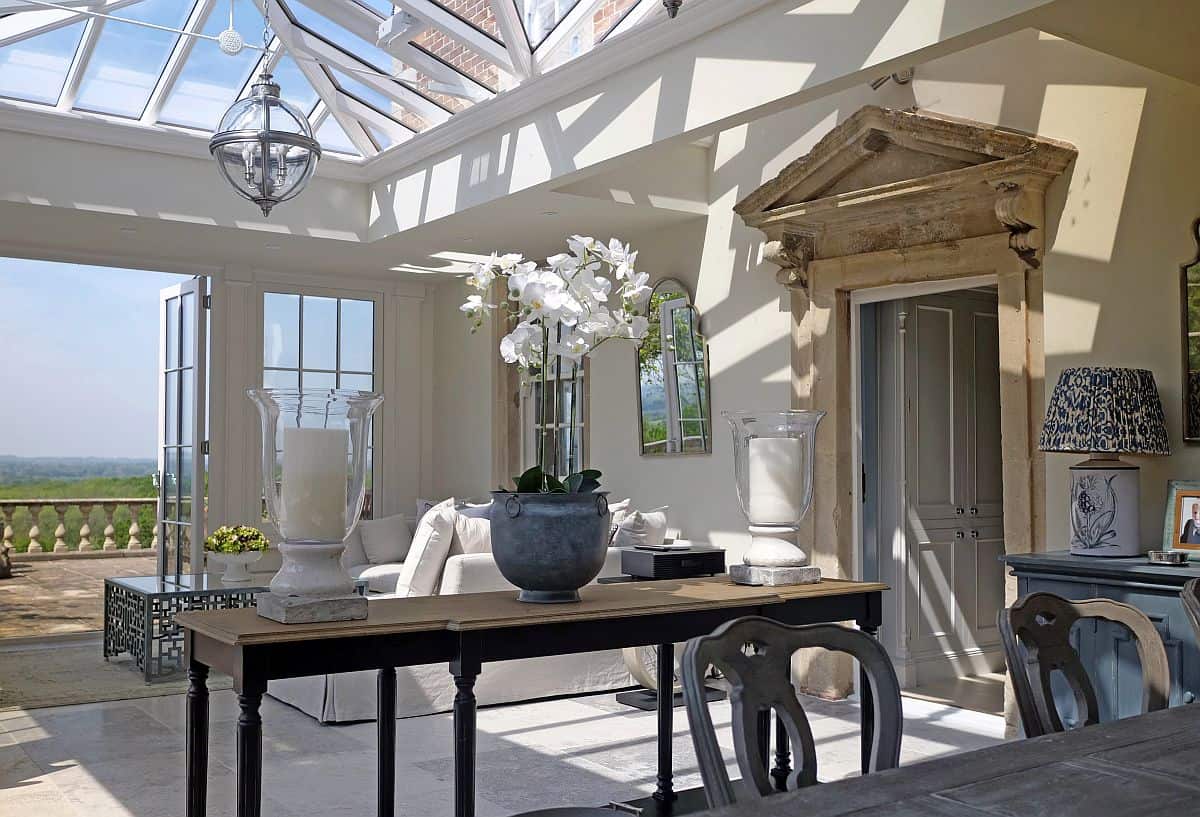 That's just 5 successful examples of garden room and orangery projects, that have created lovely light-filled interior living spaces.
There are plenty more available within our inspirational Case Studies, or via the links below: let there be light, as they say!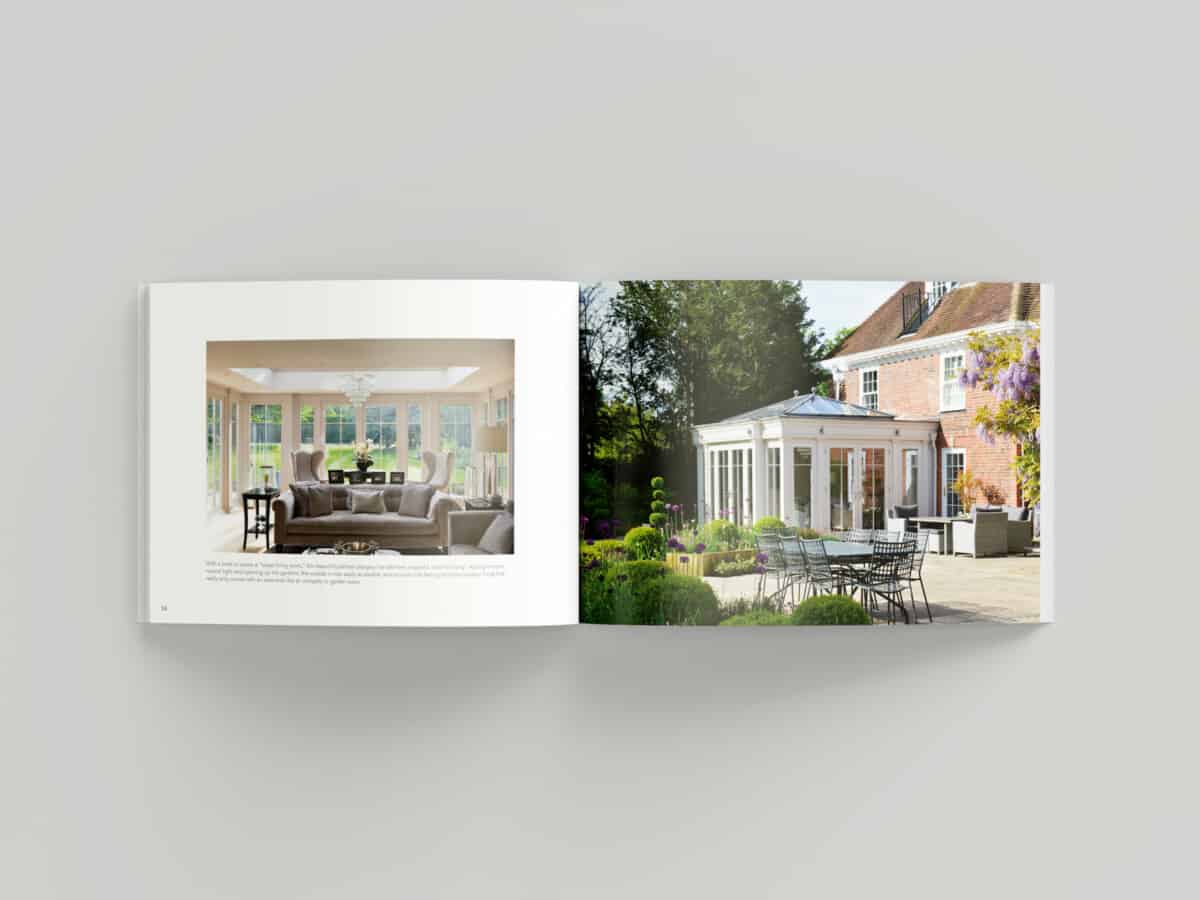 Request Our Latest Brochure
Full of inspirational designs to captivate your imagination.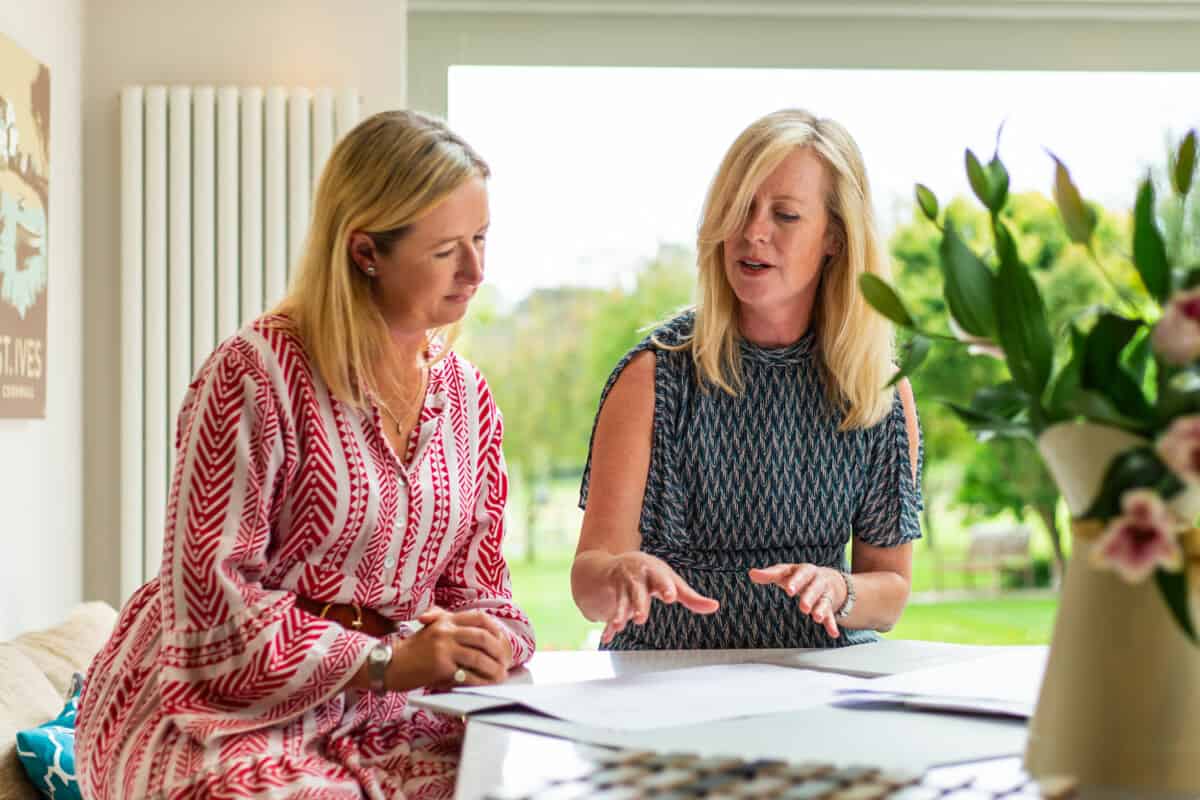 Book a Design Consultation
Our team of expert designers look forward to inspiring you.