If you have planned or started thinking about a home improvement project in the past few years, the chances are you will either have looked at Pinterest or have seen this social media channel turn up in your online search results.
Some 485 million use this platform globally every month to search for ideas to inspire their next lifestyle purchase. Whilst this total audience might not necessarily compare with the social media giants that are Facebook and Instagram, the key difference is that the users of Pinterest are actively searching for inspiration to help them plan for the future – some 85% state they use it to develop ideas for new projects.
Pinterest Predicts is an annual trends report which gives a unique insight into what consumer behaviours are likely to be coming next, based on their search data. We have picked out 4 of our favourite themes for the home that emerge from yet another hugely insightful report from the data team at Pinterest.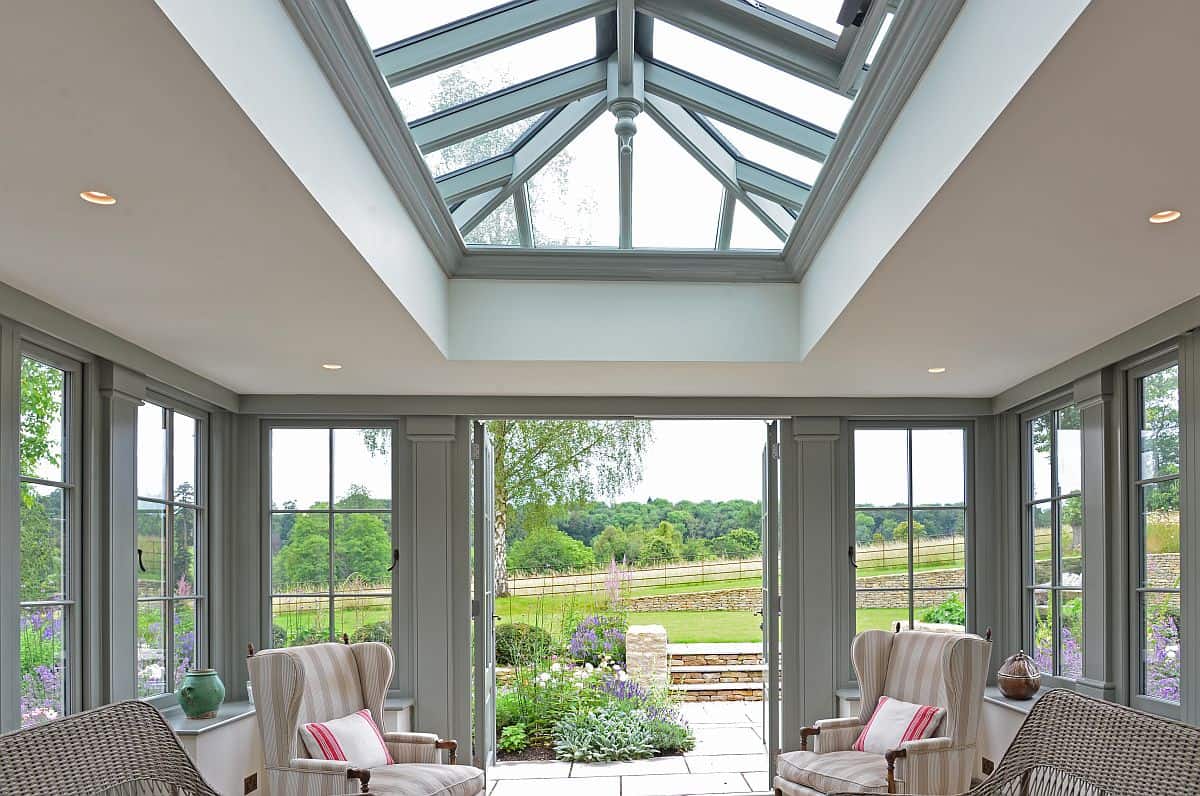 Emotional Escape Rooms
Having gone through almost two years of the pandemic and with now even more uncertain global news around, it is perhaps unsurprising that homeowners have been looking to create an 'emotional escape room,' somewhere to relax and decompress.
As one leading creator on Pinterest neatly put it: 'I am going all-in on self-care and creating a corner in my home that only brings calm. It'll be my safe space to step away, stretch and recharge.'
If you want to be part of this growing trend, then consider the natural light and tranquil setting of an orangery or conservatory which would serve as the ideal emotional escape room.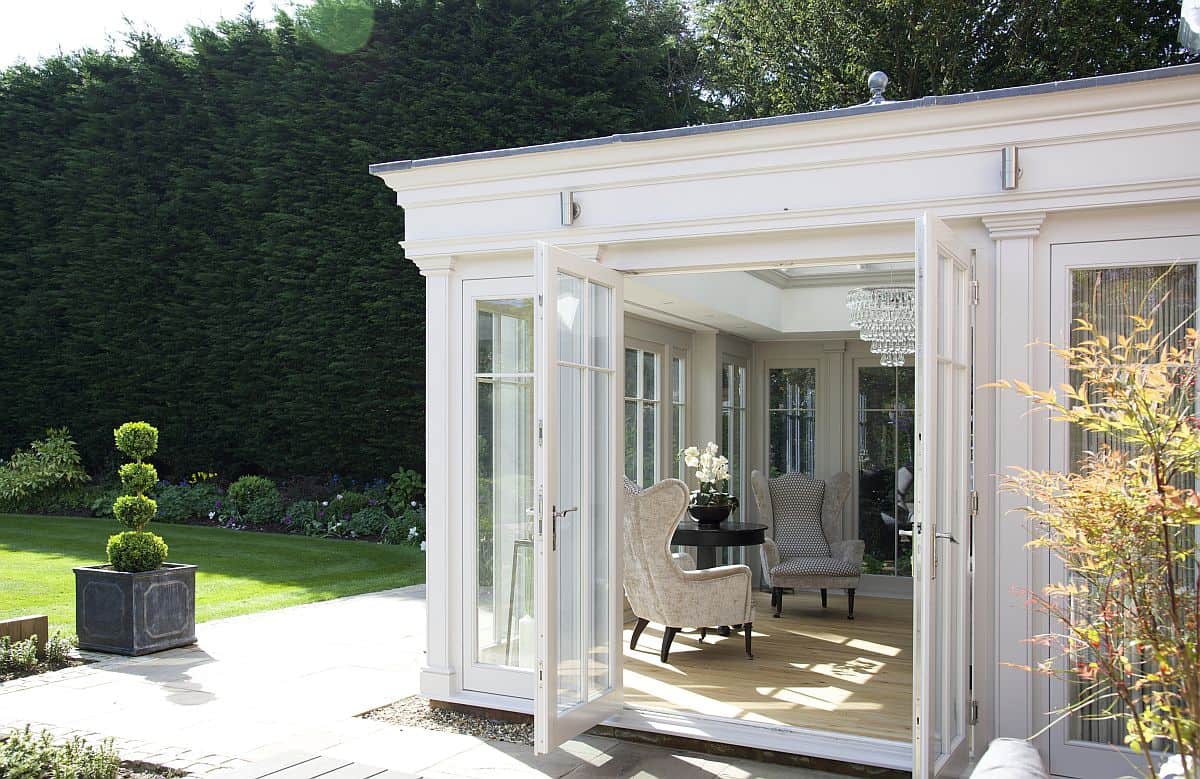 Biophilic Design & 'Living Rooms'
The concept of biophilic design, meaning to connect buildings to the natural environment via the use of natural materials, has been around for a while but, if anything, has accelerated as a result of the pandemic.
Searches for 'biophilic architecture' were up 150%, whilst users looking for 'staircase gardens' were up even more (by 175%). Increasingly adventurous house plants has been a trend identified in previous versions of this report but now we are talking about living rooms.
Discerning home improvers are incorporating 'plant-first design solutions' to increase their connection to nature and enhance their well-being. With biophilic interiors and 'interior gardens' on the way up, where better to include this trend in your home than via the addition of an orangery or garden room?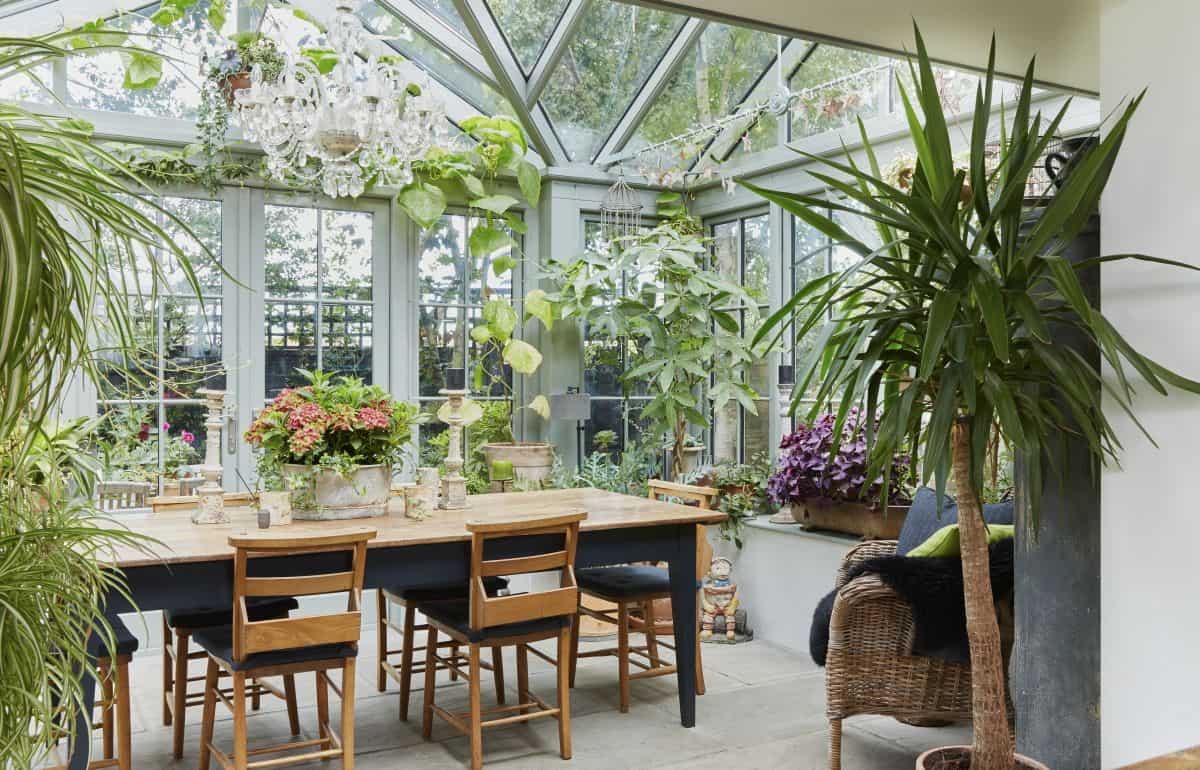 Afternoon Tea
Afternoon tea was introduced in England by the seventh Duchess of Bedford, Anna Maria Russell, in the year 1840 – so, here in this country, this ought to be a trend we can easily identify with.
But in 2022, afternoon tea is more than just food and drink—it's a 'moment, an aesthetic, a pose.'
With searches for 'vintage tea party' (up 70%) and 'tea party aesthetic' (up 50%), this is a moment of the day to be enjoyed, in a favourite part of your home or garden.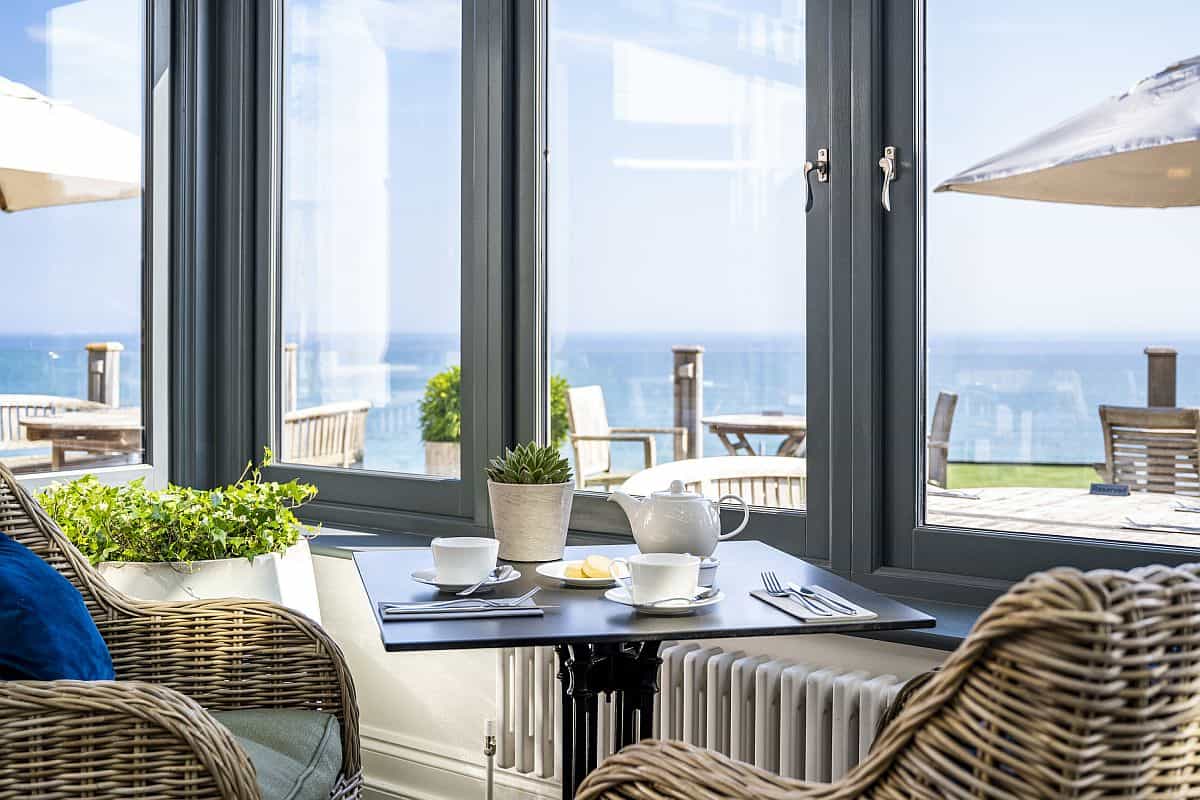 Curve's the Word
One design prediction from Pinterest for 2022 is that 'arcs are in all around the home.' Pinterest users are likely to be investing in home décor such as curved sofas and curved kitchen islands.
With our bespoke design capabilities, we often design curves into our orangeries and conservatories, from specific window design details to domed lanterns roofs.
These distinctive design features add personality to a newly finished room, whatever the context or intended use.
These are just a small selection of some of the trends that we have picked out from this report, but there are plenty more to consider across a wide range of home and lifestyle categories.
If you want to want to find out what more about how David Salisbury uses Pinterest to showcase the best of our work, all divided into useful product and design groups(or 'Boards' as they are known), you can find our profile here.
Read the full trends report: Pinterest Predicts 2022.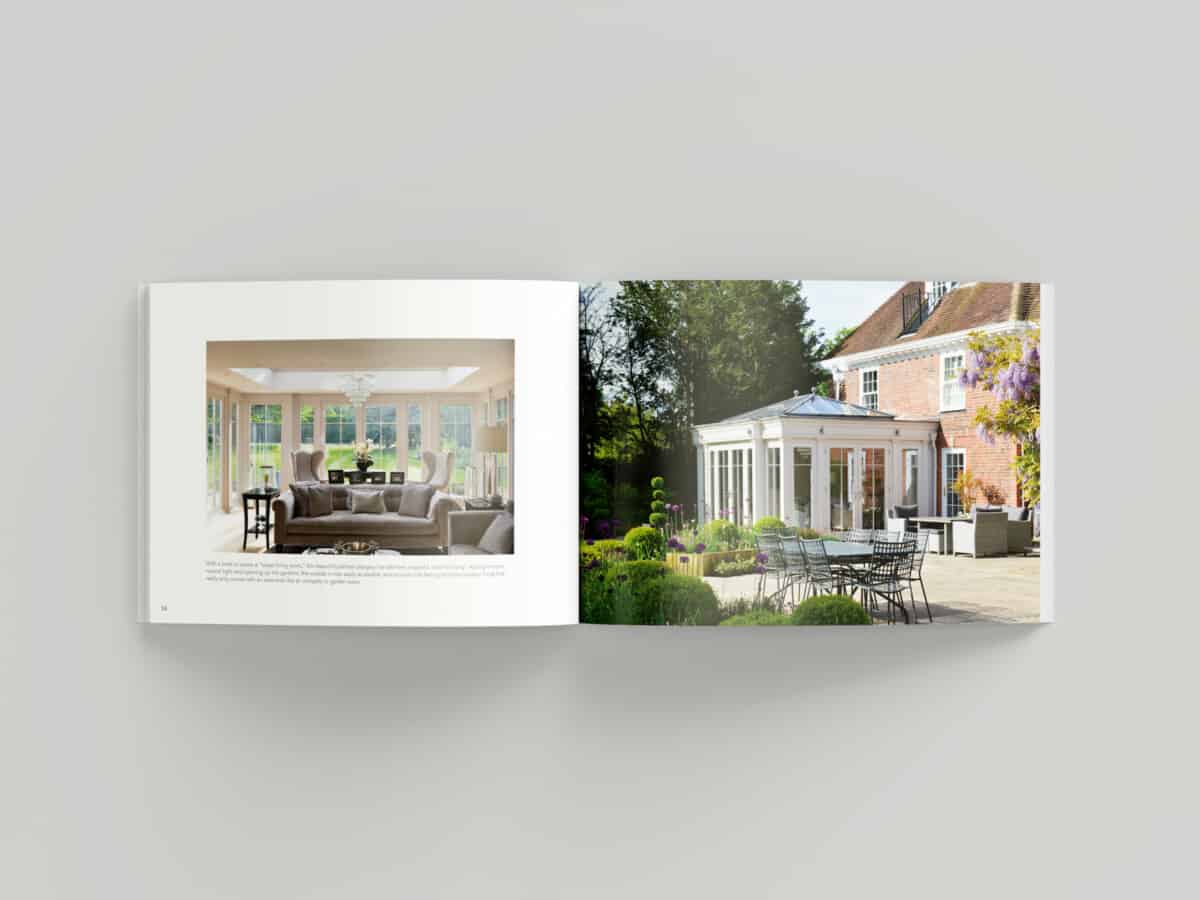 Request Our Latest Brochure
Full of inspirational designs to captivate your imagination.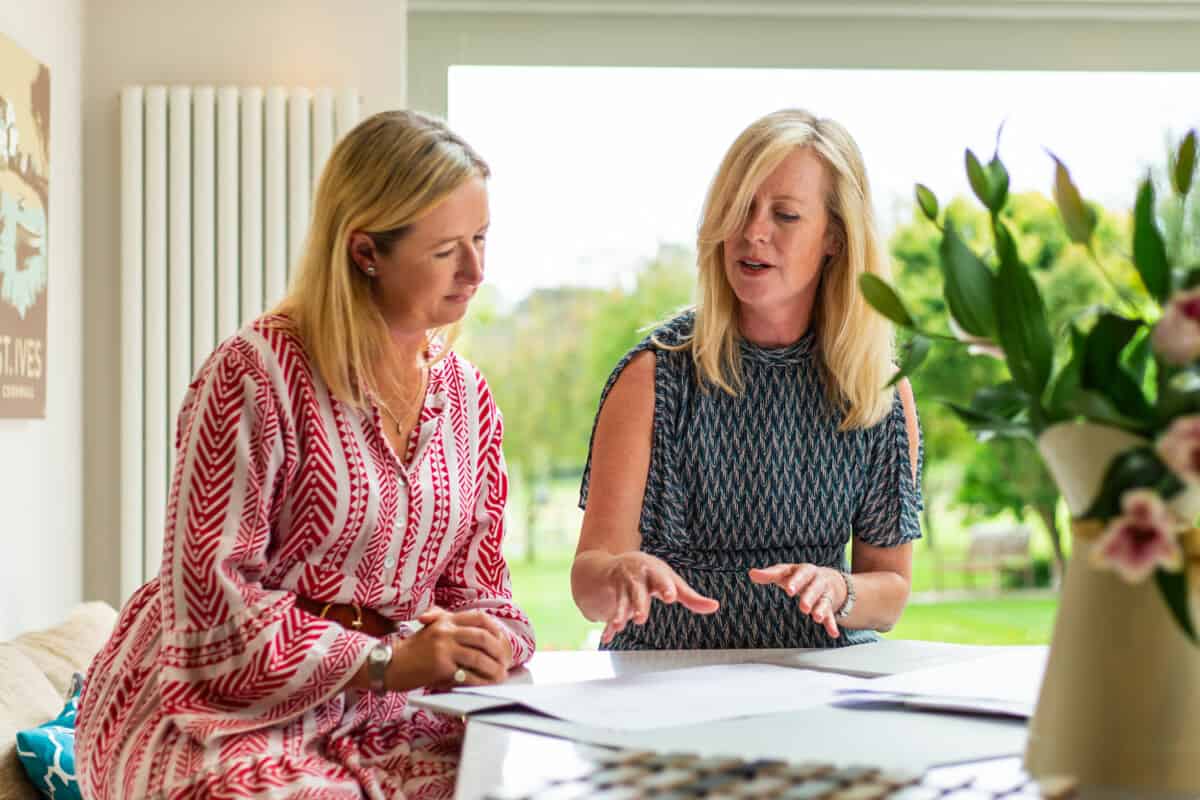 Book a Design Consultation
Our team of expert designers look forward to inspiring you.