So here it is, Merry Christmas…and our last Blog of 2019! It also seems like a good time to round up another year of great achievements for David Salisbury.
Thinking back to the beginning of the year, there is much to reflect on, but two important news stories dominated January. The appointment of Wes Kangurs as our new Managing Director, stepping up from his previous role as Operations Director, was a big announcement but has resulted in a seamless transition and further sustained success. As David Salisbury commented back then: "I couldn't think of a better time in our company's history [after a record-breaking 2018] in which to appoint a new Managing Director and, in Wes, I couldn't think of a more capable or deserving appointee."
Also in January, we were proud to be part of the first official function within the new orangery we designed and installed at Clevedon Hall, one of a number of high profile commercial building projects over the year.
As we moved into February, we stepped up marketing of our bespoke timber windows and doors by exhibiting at the Listed Property Show at London Olympia. This was a great opportunity to showcase our premium quality timber windows to owners of Listed properties, an area of particular expertise for David Salisbury. Staying in the London area, we continued to host our ever-popular business networking evenings, for architects, interior designers and property industry professionals, at our Chelsea showroom.
Alongside these more traditional forms of marketing, in March, we launched a refresh of our website and digital assets, to bring them in line with our brand update and new brochure. Regular articles posted weekly on our Blog were a source of inspiration for many, with our post explaining the difference between an orangery, garden room and conservatory proving particular useful.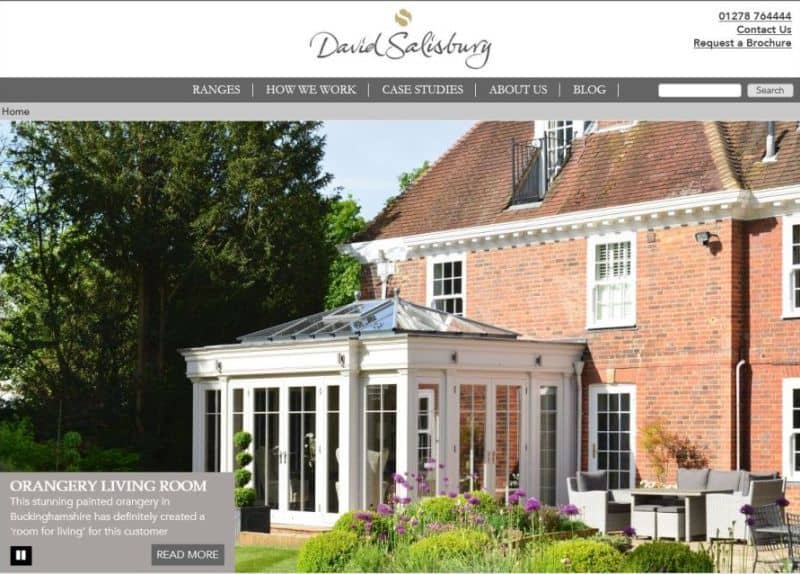 The first half of the year saw further awards for David Salisbury, with a business excellence award for best large business in the region, as well as once again being awarded the Safety Management Advisory Service (SMAS) Worksafe H&S accreditation – vital recognition of the importance we place on health & safety throughout the business.
In addition to refreshing much of the branded signage around our factory and head office, our delivery fleet was completely updated and now features our new branding and 'Award-Winning' strapline.
The permanent changes to Permitted Development (PD) rights back in May were something we reported on at the time, being good news for those considering extending their home with an orangery or garden room. Whilst providing expert advice on the regulations and requirements around planning is something we are able to dispense on every project, our continuing success in working with listed-buildings was another area highlighted via some new content on our website.
By June, the oak orangery we designed for the local landmark that is Brent House, opened for business and immediately improved the dining experience and significantly increased turnover for this popular pub and carvery. Later in the year, Brent House hosted our Summer staff party, which was another memorable occasion.
Huge credit once again to our factory and site teams who endured working in some very warm conditions during the early Summer heat wave we experienced, with ice creams the order of the day. By August, though, we were wondering where all the nice weather had gone(!).
As we entered the final Quarter of the year, we announced the strengthening of our sales designer team, with our newly expanded specialist oak sales team already hitting the ground running and achieving some very positive sales figures in the run up to year end.
October saw another award for David Salisbury, this time at the inaugural Conservatory & Orangery industry awards in the headline category for larger installations. A pleasure to pick up the award from BBC Breakfast's Louise Minchin.
November seemed to fly by, with the month rounded off with a significant influx of new orders putting us well ahead of last year to date in terms of overall new business.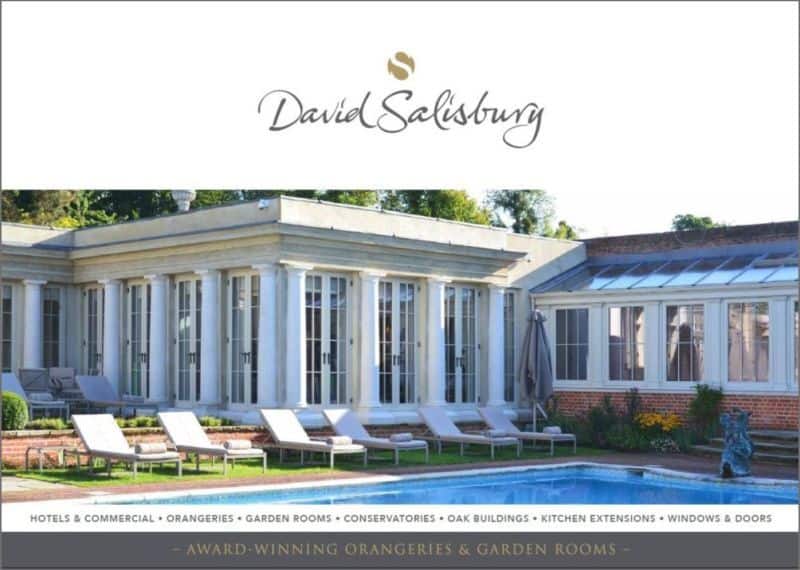 In the final few weeks before Christmas, we had time to launch our new Commercial Buildings brochure, ready for this phase of our marketing plan to be implemented in the New Year, whilst Christmas Jumper Day and the David Salisbury Christmas Party were suitably merry occasions(!).
Just before we broke for Christmas, David was on hand to sign off possibly our largest ever investment in new machinery for our factory which will come online during the course of 2020 – more on this story when we return next year.
Until then, can we take this opportunity to wish everyone connected with David Salisbury a happy Christmas and a healthy and prosperous New Year.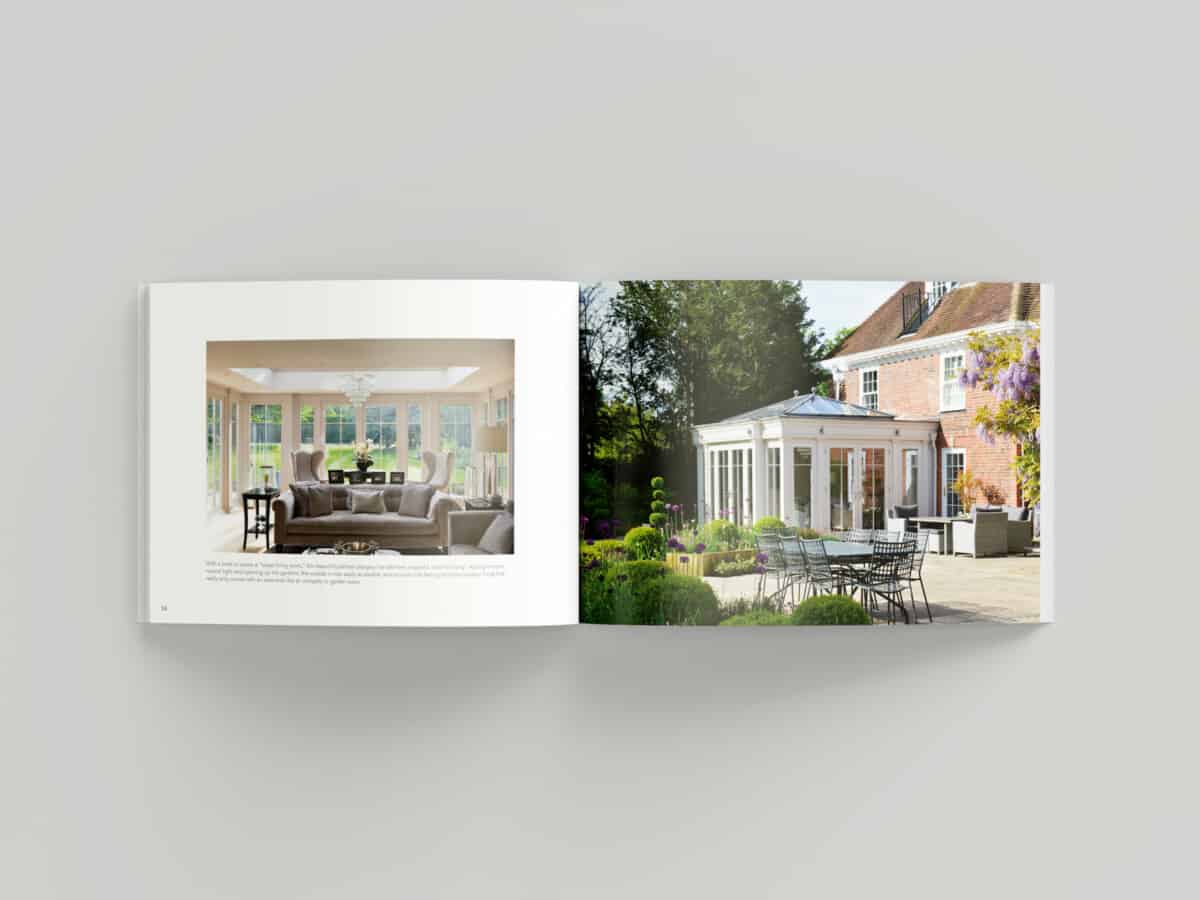 Request Our Latest Brochure
Full of inspirational designs to captivate your imagination.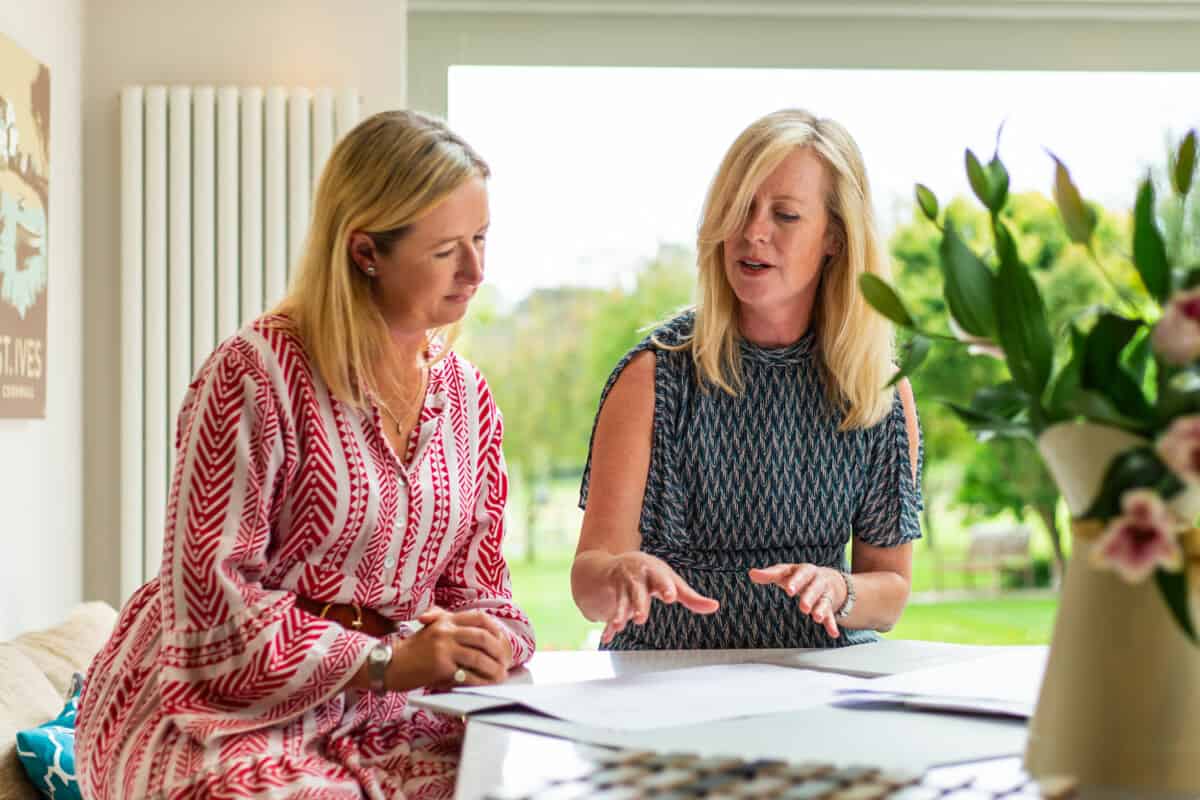 Book a Design Consultation
Our team of expert designers look forward to inspiring you.