It goes without saying that manufacturing and installing our award-winning orangeries and garden rooms requires excellent health & safety practices – so we're pleased to be once again be awarded the Safety Management Advisory Service (SMAS) Worksafe H&S accreditation. 
Health & Safety might not be a subject close to everyone's heart but it remains a central part of our culture here at David Salisbury and core to everything we do. As a joinery manufacturing business with a highly advanced factory and additional involvement in a huge variety of residential and commercial sites, it is clearly a subject that requires a clear plan and strategy.
More than half a million injuries occurred at work around the British economy during 2017/18, according to the Labour Force Survey. Throughout the economy as a whole, some 30.7 million working days were lost due to work-related illness and workplace injury (source: Health & Safety Executive) for the period 2017/18 – so looking after the health of our workforce is obviously vital but the financial impact of not doing so is just as clear.
Once again achieving a SMAS Worksafe accreditation underlines the fact that we have an appropriate H&S management system that meets the Safety Schemes in Procurement (SSIP) Core Criteria – meaning we are in line with and complying with current H&S legislation.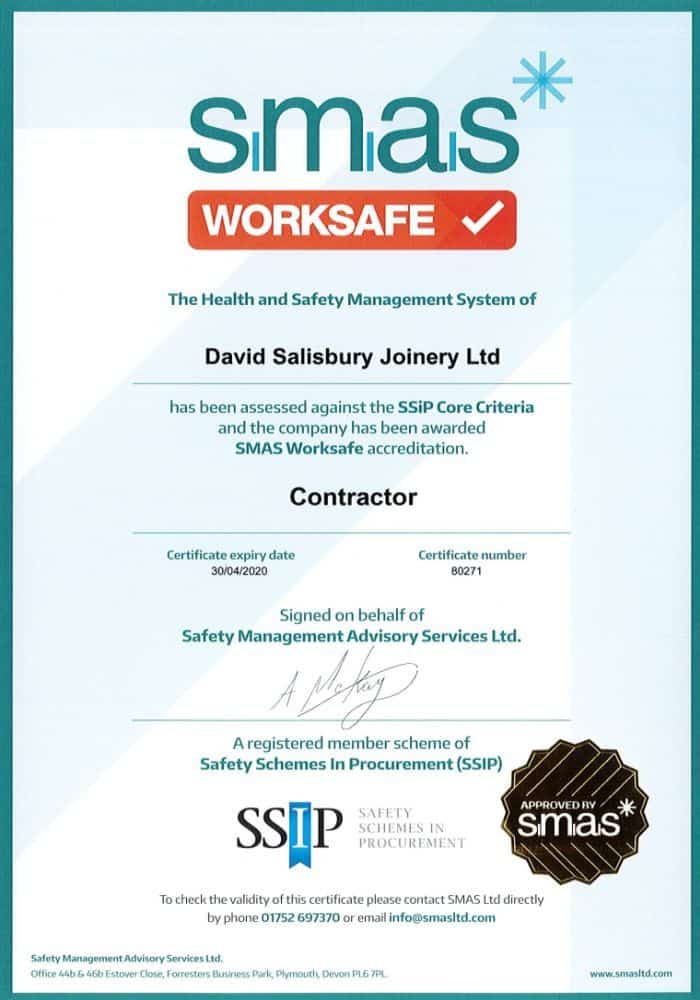 Spearheaded as ever by Stephen Carpenter (Grad IOSH), our Head of Installations and Health & Safety Manager, our H&S processes and strategy are ever-evolving in order to keep up with what is an extremely dynamic industry and regulatory environment.
As Steve noted, the process to renew our accreditation took some 3 months in total. Aided by Claire Byrne, and with regular support from Pete Keane of C2 Safety, our external H&S advisors, over 100 training records were examined and signed off as just one aspect of what was an extraordinarily thorough and demanding review.
Whilst effective H&S management is clearly imperative to the well-being of our workforce, having this SMAS accreditation will also continue to support the commercial side of our business. Working on such prestigious commercial projects as the replacement timber windows and doors for the Grand Brighton Hotel (see photo below left) or the historic Cliveden Spa refurbishment, a H&S accreditation is not just a necessity: it is usually pre-requisite for tendering for such large scale projects.
Whilst it might not sound as glamorous as some of our other awards, you can understand why we feel just as proud of this accreditation as we do our other achievements.
David Salisbury receives H&S consultancy advice from C2 Safety.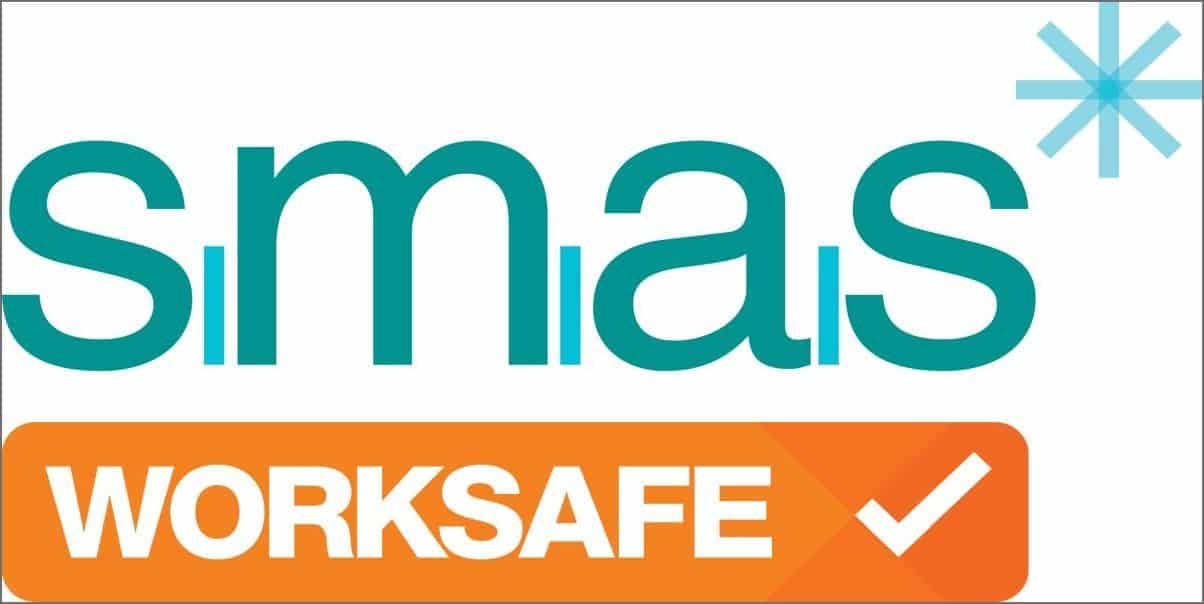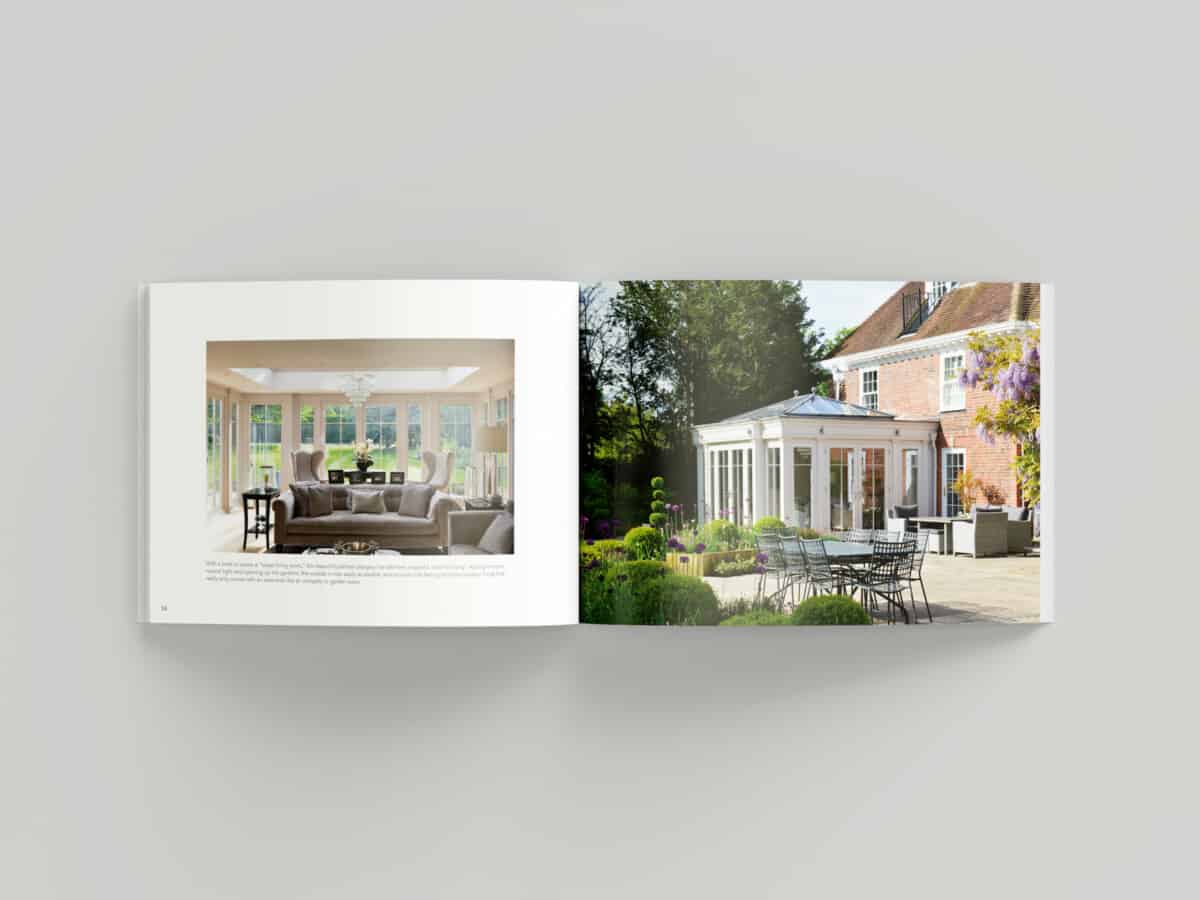 Request Our Latest Brochure
Full of inspirational designs to captivate your imagination.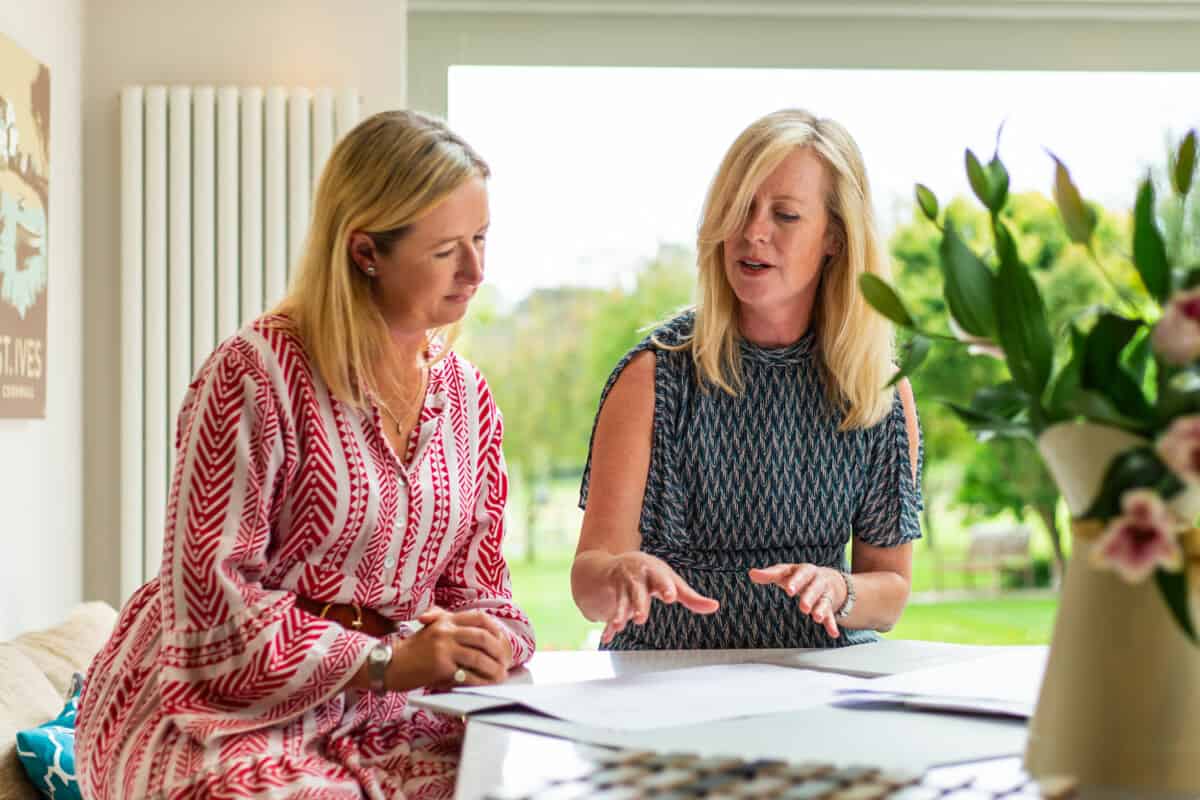 Book a Design Consultation
Our team of expert designers look forward to inspiring you.