By now, we have certainly got used to the sanctity of our homes, even if pressure on living space has continued to be a factor during the latest of these national Lockdowns. Whilst we are clearly on the right trajectory with regard to the pandemic, the importance of our homes and living rooms will continue to be a priority going forward.
With that thought in mind, here's our round up of 5 of the best orangery living room designs, to show you how to make the very most of your living space, were you to be considering extending your home.
These designs range from the traditional to the more contemporary, from an exterior perspective, but their common characteristic is the sense of comfort and refined luxury that they each provide internally.
Starting with this first example above, for a new build property on the edge of Bristol, the contemporary grey paint finish (Pennant Stone, from our own unique colour range) neatly offsets the stylish light palette of the furniture and flooring. With natural light flooding in from the roof lantern and generous all-round glazing, this orangery living room is the very essence of a chic, modern living space.
For a combination of rustic charm and sheer homely comfort, this oak framed garden room in Somerset tops the list. Creating an open plan living space, adjoining a kitchen/dining extension, the only reason to leave is to explore the garden. With a large corner sofa to fit the whole family, this oak framed living room is a wonderfully inviting space to enjoy.
In contrast to the natural look that is a hallmark of an oak orangery, this stylish modern orangery is painted in a two-tone finish, with the darker shade of Graphite matching the windows of the rest of the property. The interior, however, is the real show-stopper – with accent colours of light blue and light pink giving the furniture in this living room an eye-catching lift.
Coming back to oak again, this bespoke oak orangery perfectly complements the character of this listed property in Warwickshire. Moving inside, the more muted and earthy colour palette complements the natural beauty of the oak. A leather chair and footstool and limestone floor tiles, as natural materials, suit this calming and relaxing living room.
Of course, one of the principle benefits of an orangery living room, is the link it creates between house and garden and the views of the outside. This perfectly proportioned orangery design in Buckinghamshire has these attributes and so many more. It shows how an orangery can create a living room that feels like you are practically living in your garden.
So that's 5 of the best orangery living room designs to help you re-think your living space and inspire you if you're considering extending to improve it.
These orangery living rooms are modern, practical living spaces that are designed for year round enjoyment. With added benefits for your health and well-being from natural light and being closer to nature, these living rooms are more like rooms for living and loving life.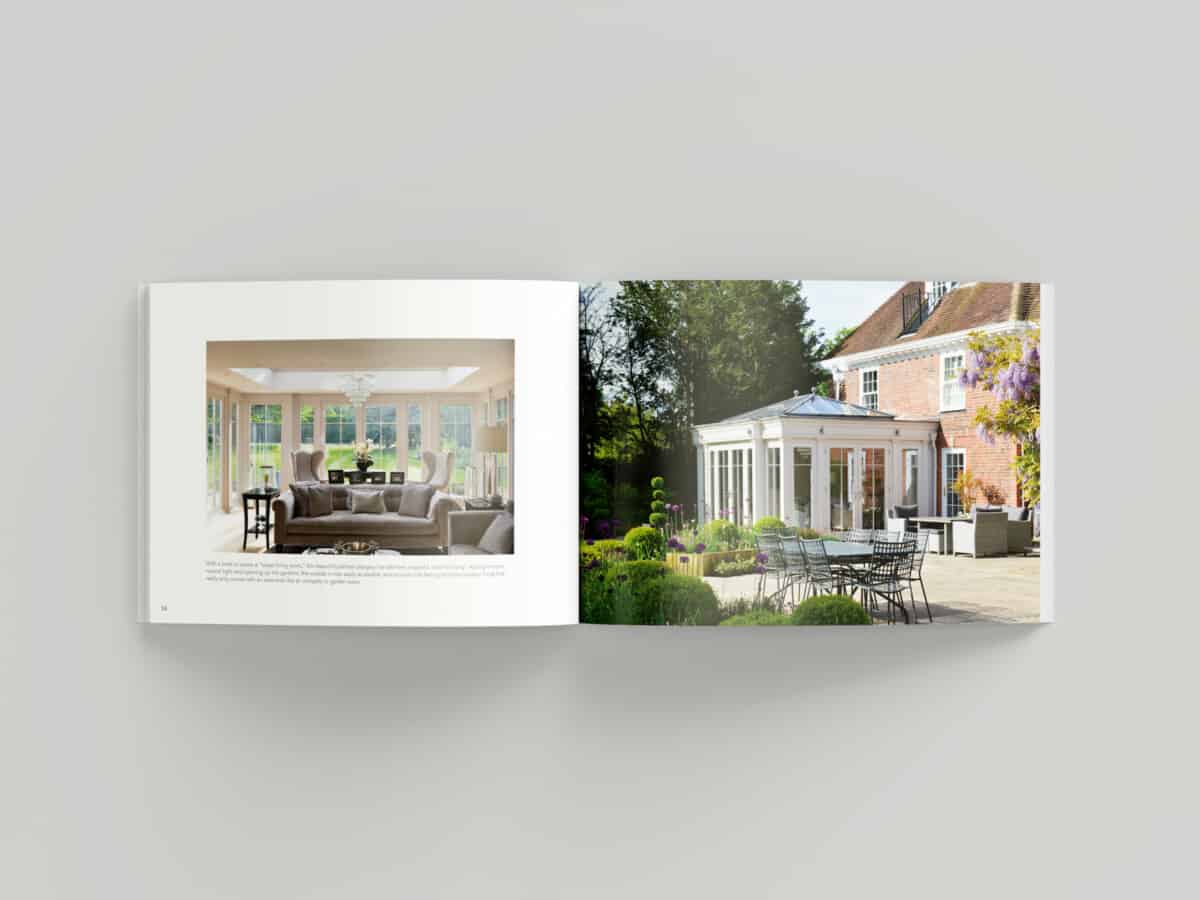 Request Our Latest Brochure
Full of inspirational designs to captivate your imagination.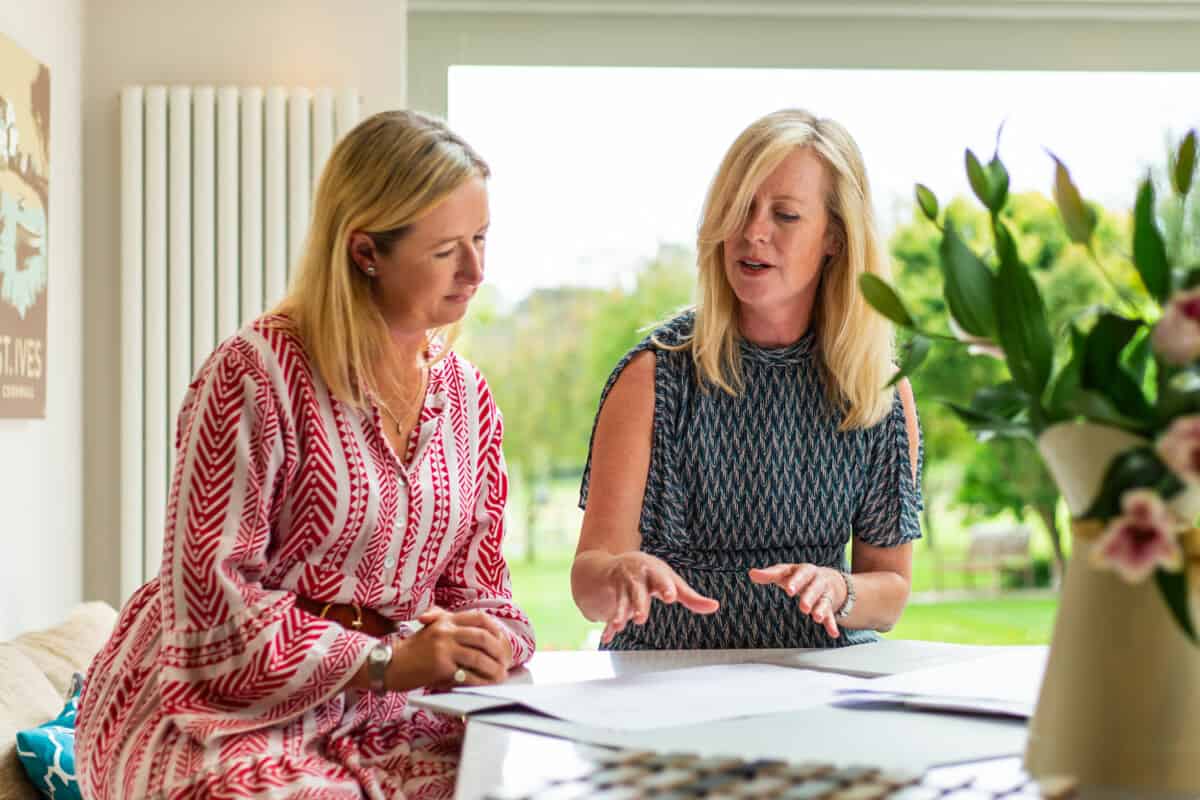 Book a Design Consultation
Our team of expert designers look forward to inspiring you.