Whilst we have certainly enjoyed the last throws of Summer recently, darkness has been coming decidedly earlier during the evenings and the passing of the Autumn Equinox this week has underlined the change of season.
So now that Autumn is here, how should we prepare our homes for the coming months, before we head into Winter? And if your home is fortunate enough to benefit from an orangery or similar extension, how will this impact your preparation for the coming months?
There are obviously a wide range of tasks to think about so this article will focus on 6 key themes, that relate to our homes.
Arrange your dining room
First of all: let's celebrate the new season, as the harvest festival is almost upon us. This might have its origins as a religious festival, and still is in the main, but it is also an opportunity to celebrate the harvest and food grown on the land here in the UK.
If friends and family are coming over, let's dress our dining rooms to impress: think natural materials and colours to reflect the changing scenery around us. Wreaths and table decorations are an obvious place to start and who doesn't like dining by candlelight – especially when you can dine under the stars, if your orangery or conservatory serves as a dining room?
Prepare your fireplace
Whilst there has been plenty of sunshine and warm weather during the course of September, it is worth thinking ahead to evenings sat by the warmth of a fire. Make sure you're prepared by cleaning out your fireplace and, ideally, getting any chimneys swept. If you have don't already have a supply, a stock of quality, seasoned logs for fire wood is well worth considering, as damp or poor quality timber will burn inefficiently.
For homes that benefit from an orangery extension, these buildings will often be designed and specified with underfloor heating (and insulation as standard) to ensure a lovely warm, uniform heat when required – but, whatever the case, there is something incredibly inviting about sitting back and relaxing by a real fire.
Get smart with storage
The new season usually brings a change of what we tend to need to access quickly from a storage perspective. Think of the contrast between flip flops and sunglasses with welly boots and winter coats.
Being clever with storage and efficient with clearing out any unnecessary clutter is a great method of ensuring your home is prepared for any change of season, but especially the start of Autumn.
Accentuate the light – grab a window seat
With the days getting shorter, access to natural light becomes even more of a priority. With its proven benefits for our health and well-being, let's make sure we're maximising our exposure to natural light.  If you're working at home, think about the location of your desk – would the flexible space provided by an orangery or conservatory create a more inspiring and productive workspace?
In contrast, your home might be all about family time and relaxing, so find your favourite chair and take in the changing colours and landscapes that are a feature of Autumn.
Outside as important as inside
Before we enter into the Winter months, there are a number of important tasks to undertake outside your home. If you have trees in the vicinity of your property, clearing your garden and lawn of leaves is likely to be a familiar task. Take the opportunity to cut the grass one last time. Checking the gutters and drains is an on-going requirement that will probably be needed on several occasions during Autumn, if any volume of fallen leaves are an issue for your house and garden.
Outside Lighting
If you haven't already, adding effective outdoor lighting is a great way to bring the outdoors closer to the indoors during these shorter Autumnal evenings.
This form of lighting, combined with existing interior lighting, will work equally effectively during the Summer months for some alfresco dining or entertaining, so it is worth having this requirement in mind too. Once the conditions outside start to become more inhospitable, perhaps the best way to appreciate your garden, whether by day or night, is from the comfort of your orangery or conservatory. The generous proportions of glazing, a hallmark of this style of extension, will maximise your views of the surrounding area.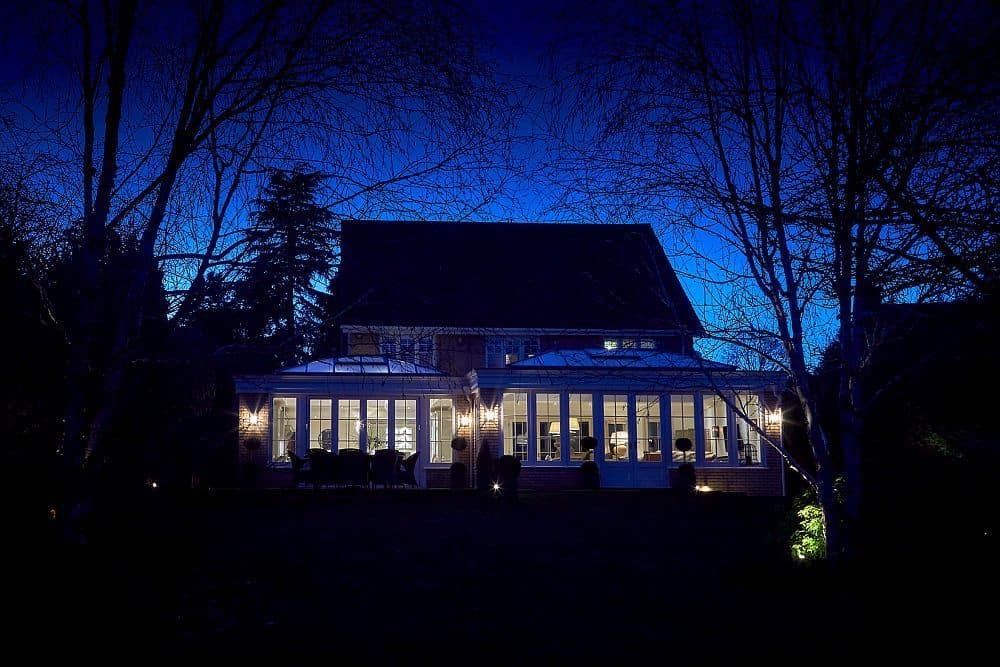 That's just a few key themes that we will considering now that we are officially into Autumn. What else will be you doing to your home, to prepare for the change of season?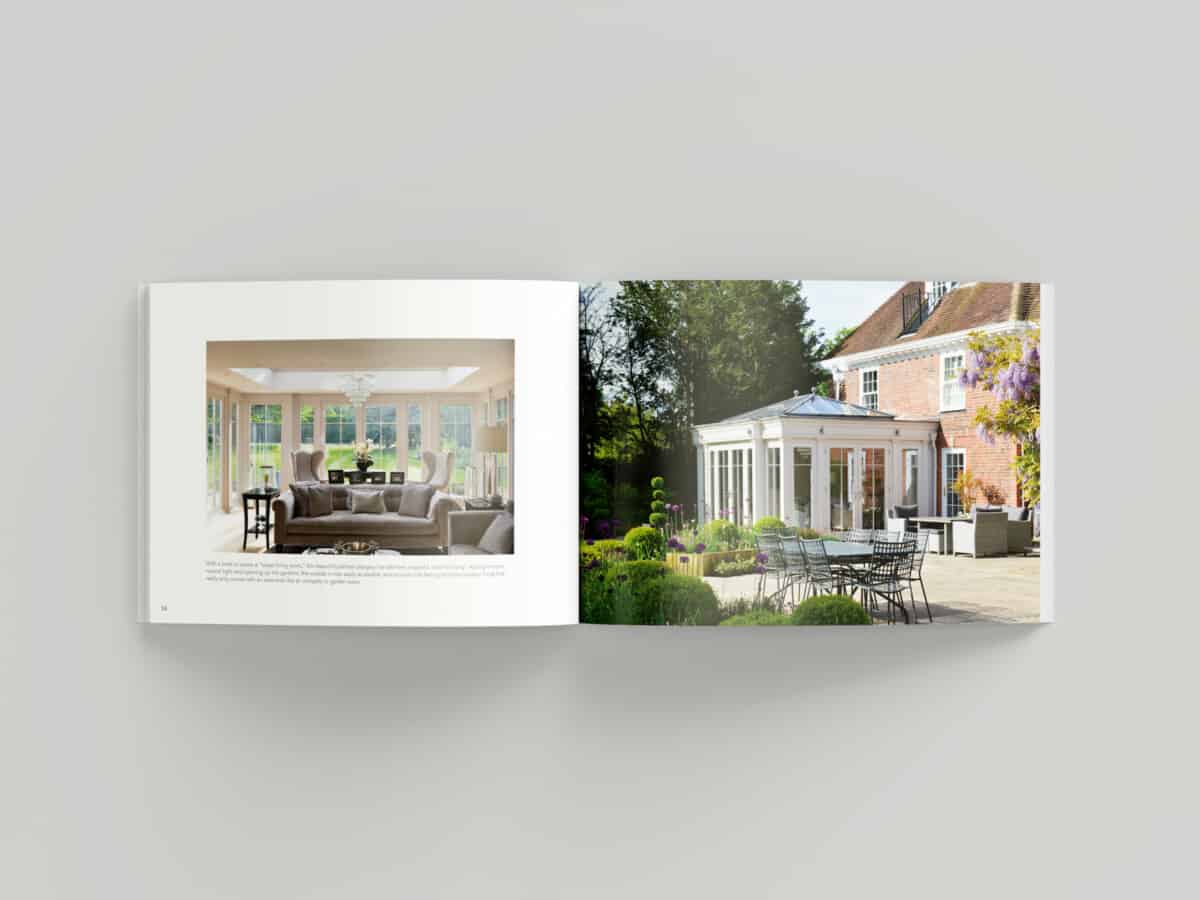 Request Our Latest Brochure
Full of inspirational designs to captivate your imagination.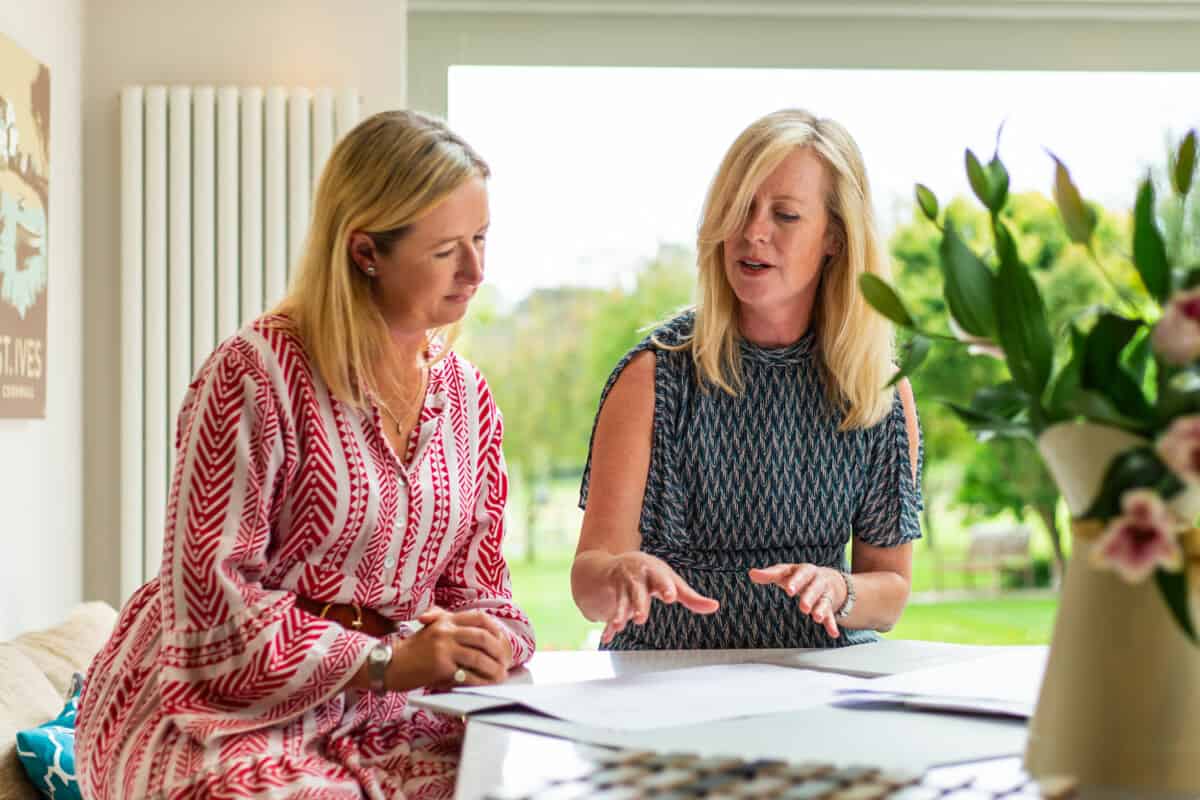 Book a Design Consultation
Our team of expert designers look forward to inspiring you.