The trend for bringing increasingly adventurous plants into our homes has accelerated over the past couple of years, with a glazed extension such as an orangery or a conservatory the obvious place for most plant species to thrive.
'Indoor gardening' has been a term that has been around a while but has entered more into our vocabulary as we have spent more time in our homes and gardens since the pandemic. The widespread advantages of being closer to nature and plants in particular (an example of what is known as biophilic design) are widely reported, from helping to improve air quality through to proven benefits for our mental and physical wellbeing.
So, if you have been thinking about investing in some indoor plants for your home, or adding to what you already have, here are some examples of inspirational house plants to help start you off.
Conservatory Oasis
How about creating your own piece of calm and tranquility at home with a conservatory oasis like this?
This timber conservatory, painted in the subtle shade of Flagstone (from our own unique colour palette), is the perfect environment and backdrop for this exciting interior scheme, designed by Forbes Rix Design – the boundary between indoors and outside literally blurs together.
Orangery & Conservatory Link
This delightful Grade II listed property in Buckinghamshire benefits from both a traditional orangery and a lean-to conservatory.
The generous proportions of glazing, in both extensions, provide an abundant flow of natural light for this variety of flowers, herbs and miniatures trees to flourish.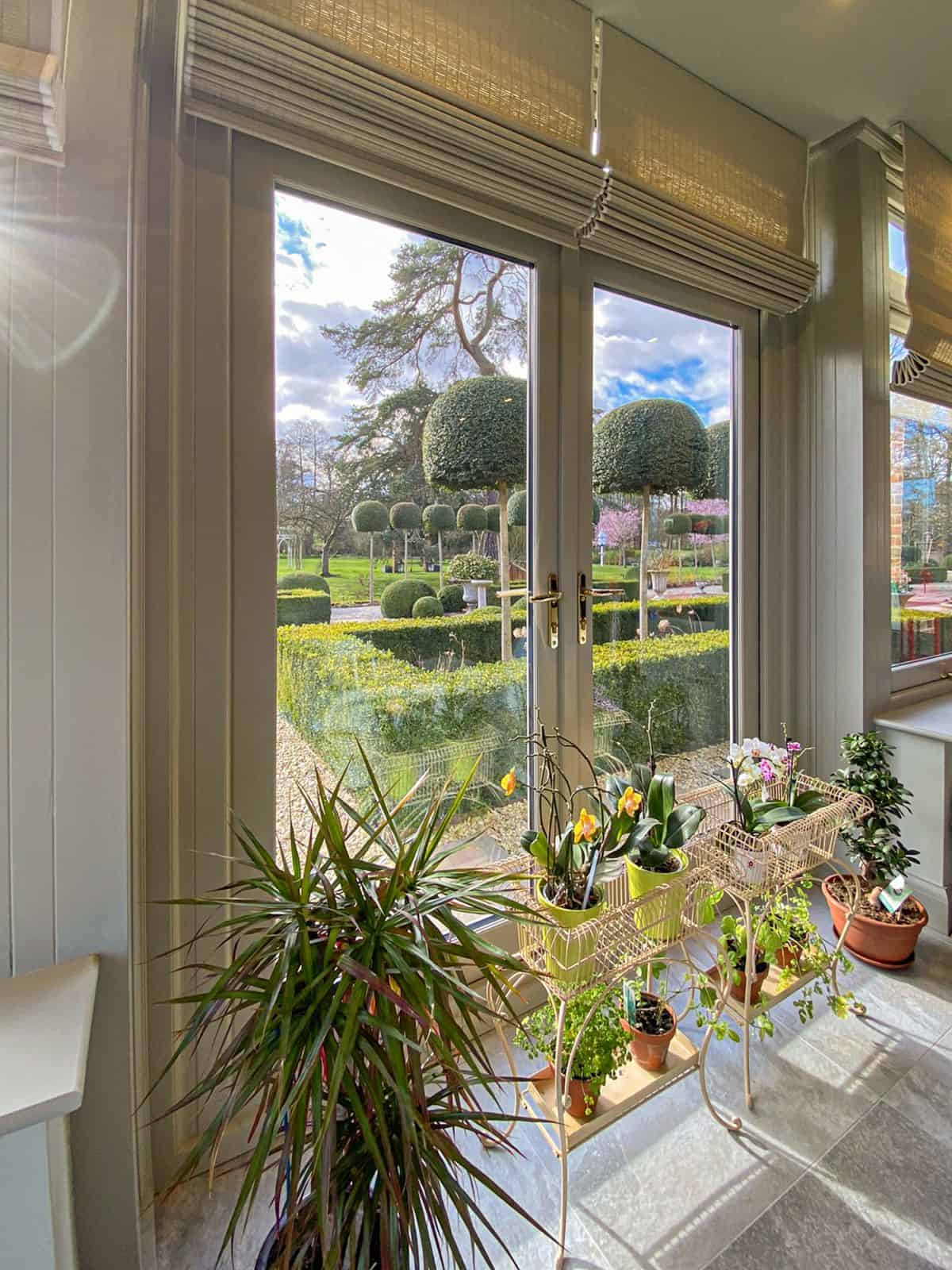 Rustic Oak Garden Room
This natural oak framed garden in Hertfordshire provided the ideal location for this green sanctuary.
Twin sets of bi-fold doors extend the interior out into the garden, whilst providing plenty of useful living space. Whatever the weather, views of the garden can be enjoyed from a favourite chair, surrounded by the extensive indoor planting.
Dining Room Inspiration
Creating a living or relaxing room is perhaps one of the most common reasons for adding an orangery or a conservatory to your home – but a dining room can be equally popular.
Imagine dining in this painted wooden garden room, with a feature wall of indoor plants on one side and panoramic views of the garden around the rest of the table.
Orangery with Orange Trees
How else to round off this selection but to share an example of an orangery with orange trees.
Orange trees, like all citrus trees, are evergreen, meaning they have their luscious leaves all year round – but do require a certain minimum temperature to prosper. In this country, that means growing them indoors for most of the year.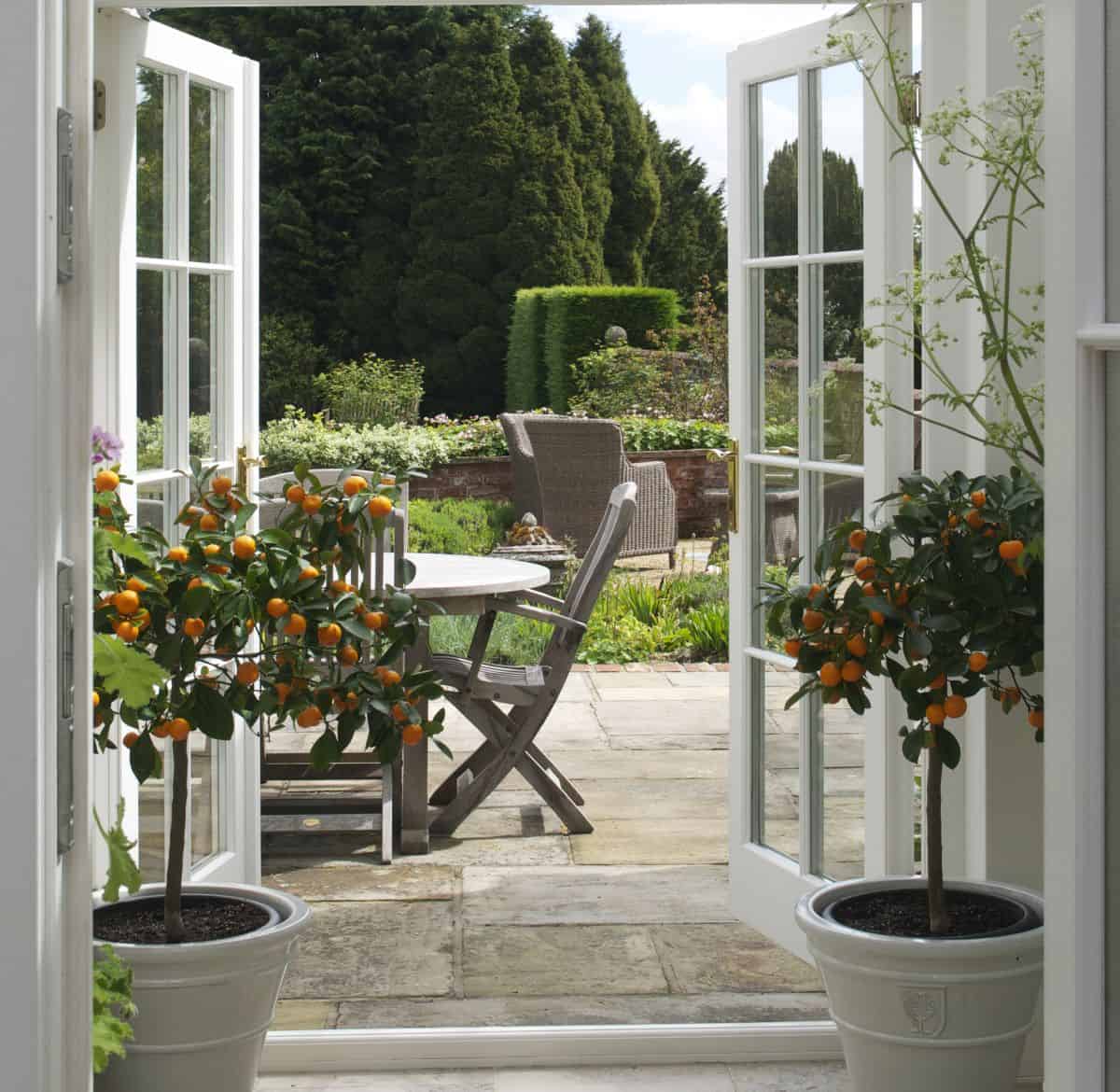 The combination of colourful fruit and year round green leaves is helping to increase the popularity of orange trees here in the UK, especially so in homes that benefit from an orangery or conservatory.
After all, this underlines the derivation of the very term 'orangery' in the first place.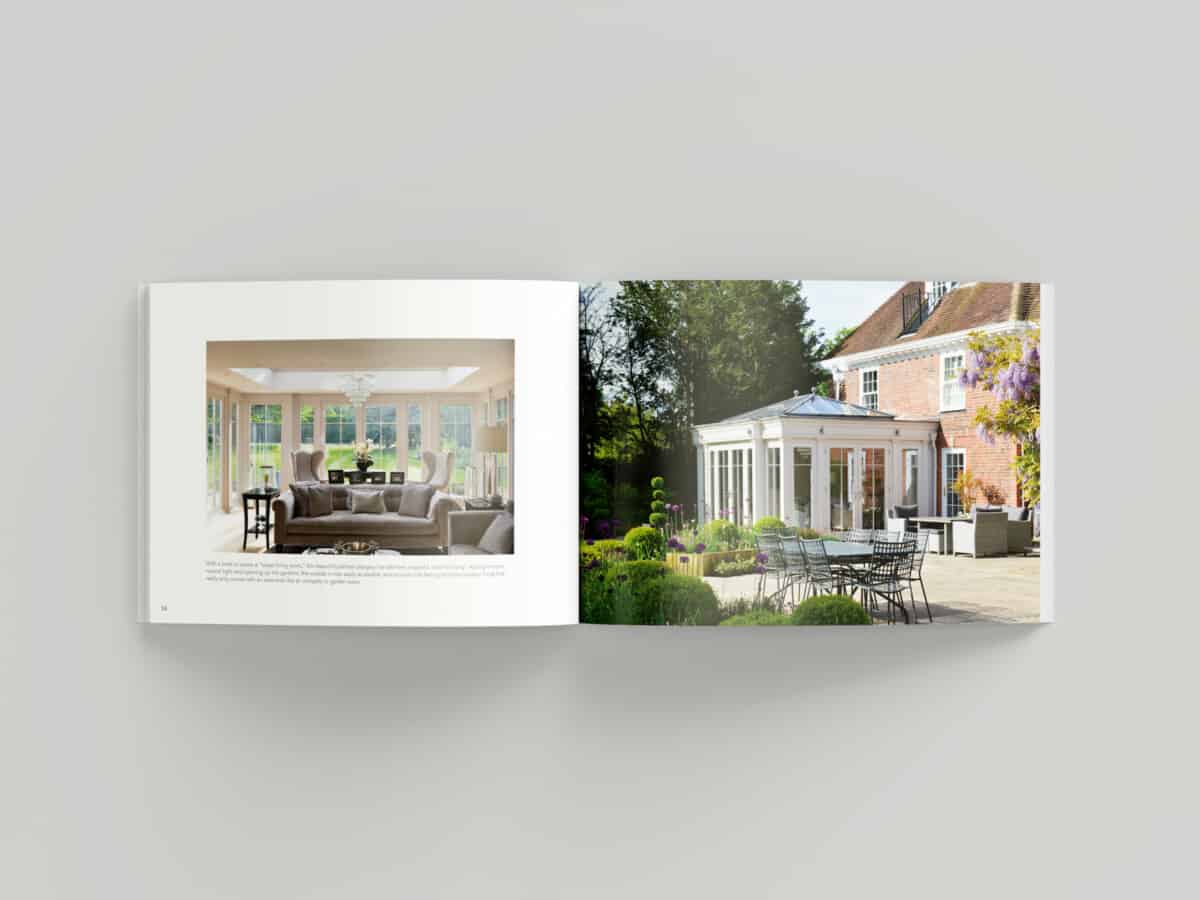 Request Our Latest Brochure
Full of inspirational designs to captivate your imagination.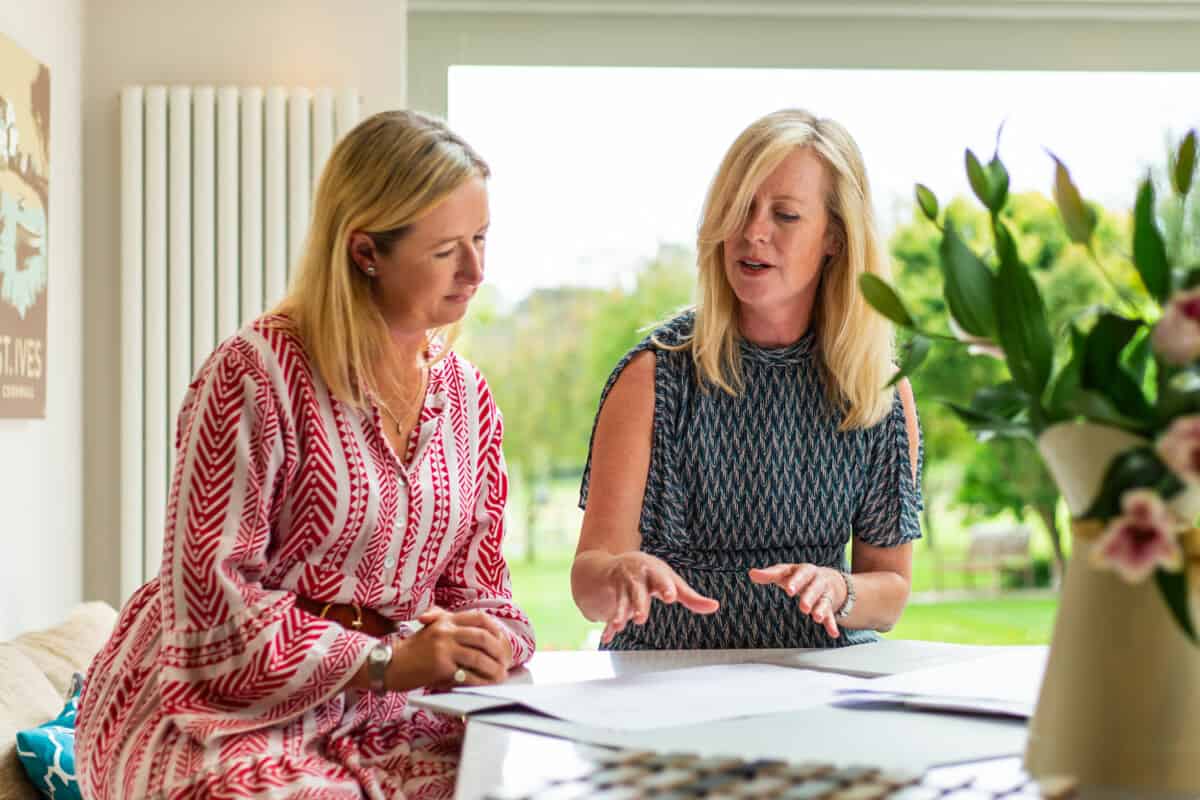 Book a Design Consultation
Our team of expert designers look forward to inspiring you.