As the name suggests, French doors originated in France and date back to the Renaissance period during the 17th Century. Conceived as a method of showing off a property owner's wealth, whilst also adding light into buildings that were naturally dark, the functionality of these doors endures to this day, alongside a number of other additional benefits.
French doors are characterised by one or more doors, often arranged in pairs, with glass inset panels or they can be fully glazed. Usually designed without a central mullion, when opened, they allow both an unobstructed view and ease of access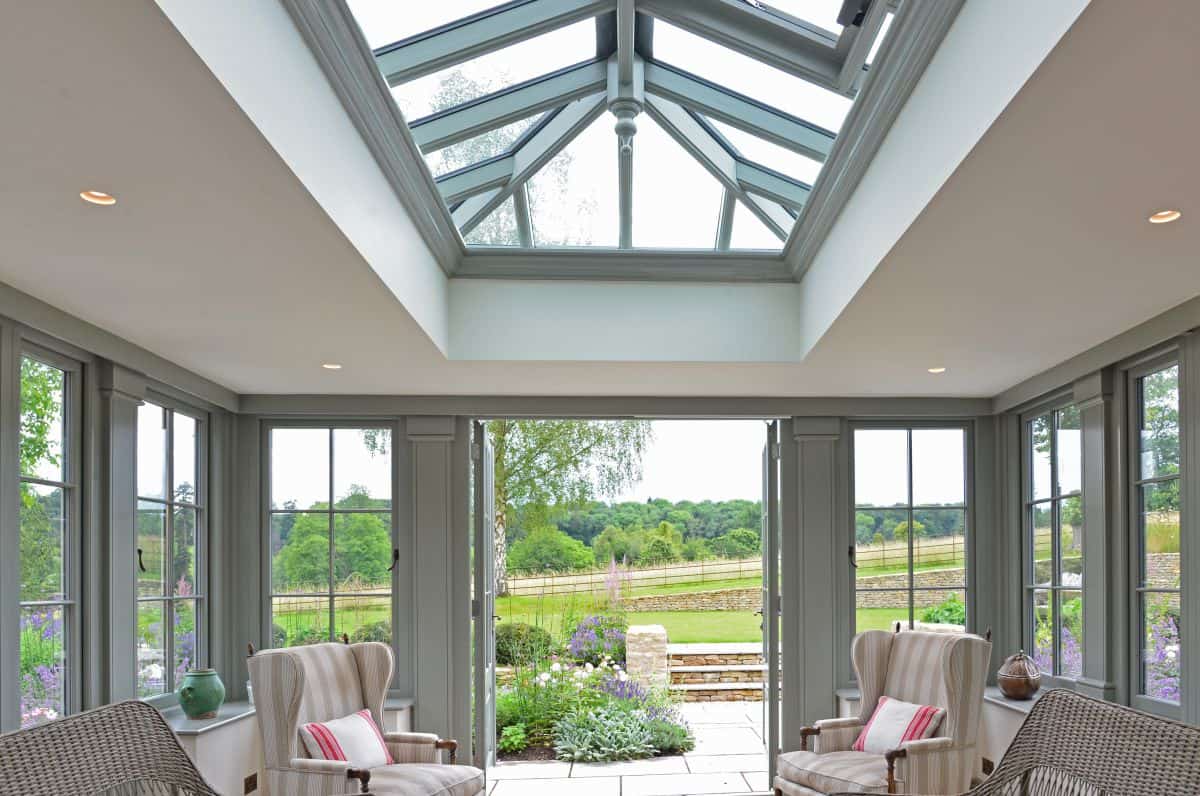 Whilst bi-fold doors have become increasingly popular in recent years, French doors have been a staple feature of orangery and conservatory design from the very outset and are also widely used in residential properties for exterior and interior access.
Nowadays, French doors continue to enhance modern's lifestyles and include a wide range of benefits. We will take a look at some of these advantages and consider why French doors work so effectively in an orangery or conservatory.
Style & Aesthetics
More than anything, French doors will add a level of style and sophistication to any property or building extension.
Ideally suited to orangeries and conservatories and created from a blend of timber and glass, which will complement the host building, these doors often add the finishing flourish.
An experienced designer will specify one or more pairs of these doors, which marry the key aspects of form and function.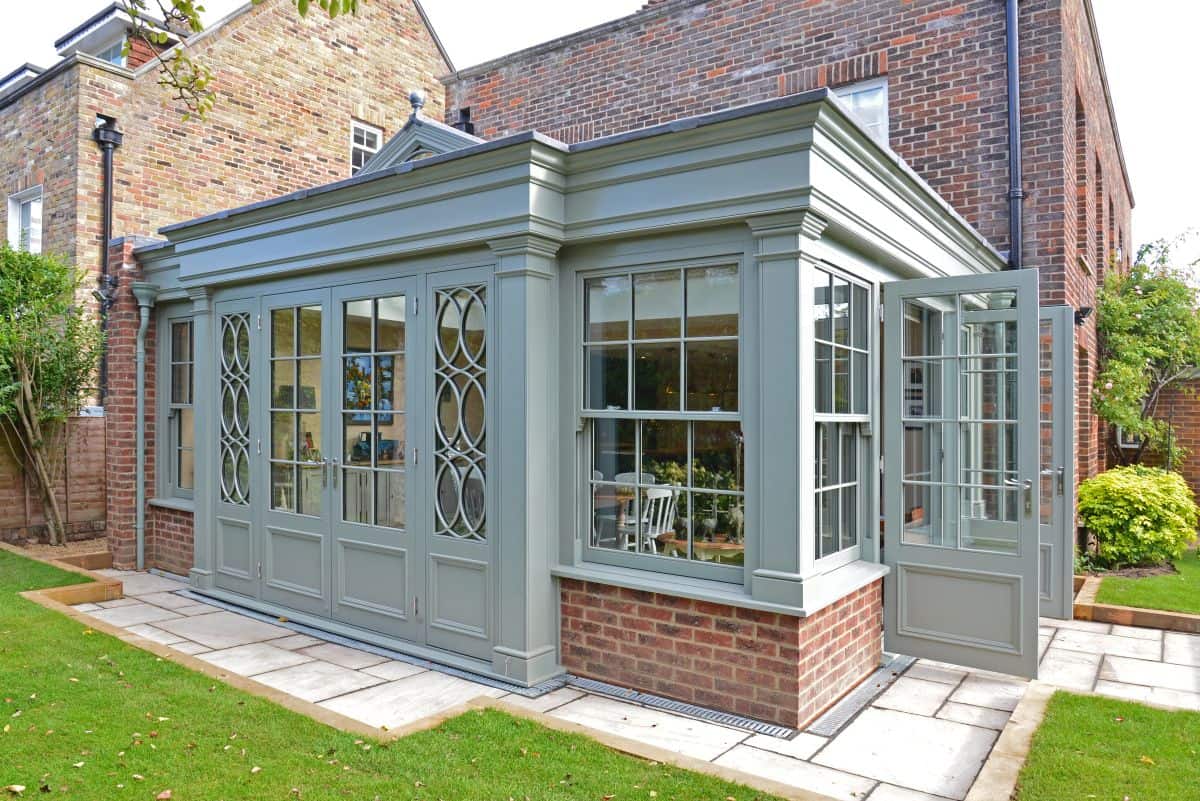 Accessibility
One of the primary functions of French doors is to provide easy and convenient access. This is especially relevant in the context of a garden room, so as to allow seamless movement from inside to outside.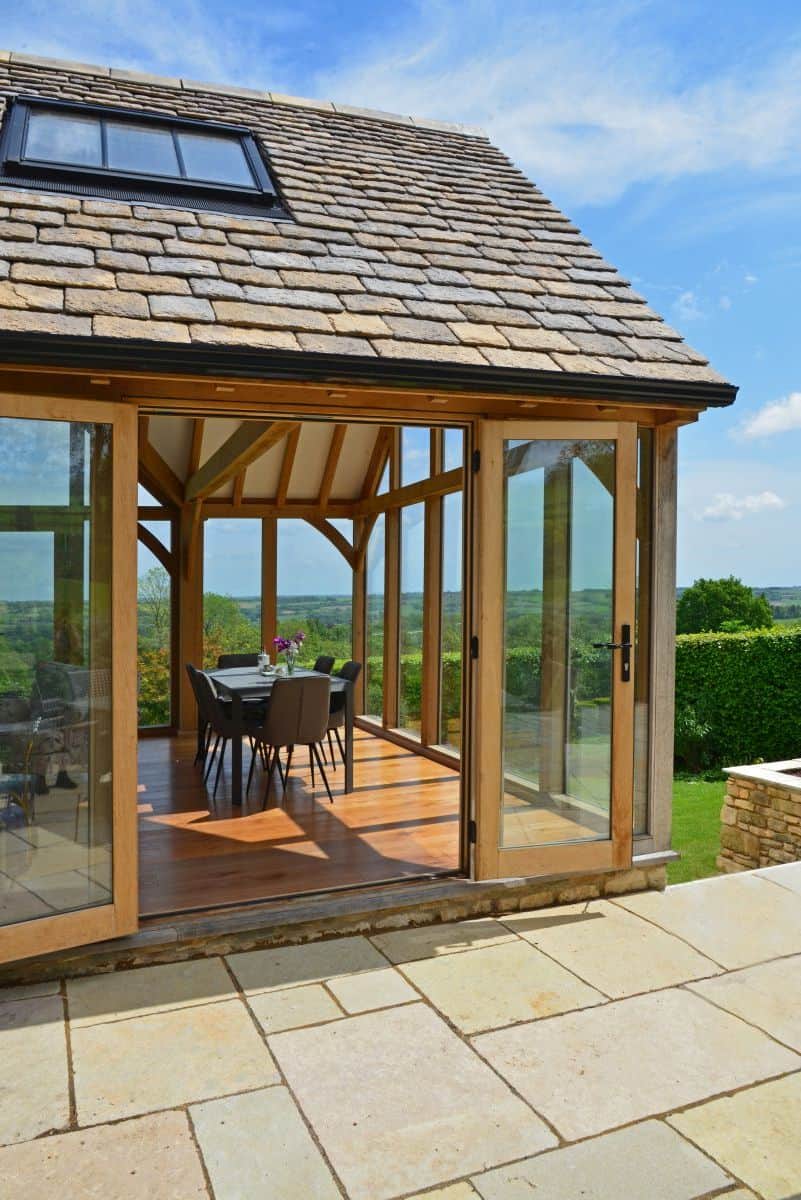 During warmer months of the year, being able to open these doors up to the fresh air will not only provide ventilation to a property, it will allow the occupants to enjoy a sense of indoor/outdoor living – a trend that accelerated during the pandemic.
Let in the Light
Aside from access, bringing in an abundant flow of natural light is an equally important and welcome benefit of French doors.
Period homes, in particular, suffer from low levels of light, partly because glass historically was expensive, meaning windows were often sacrificed or reduced in some part of the home. Adding a conservatory or orangery, with French doors, to the rear of an older property is perhaps the most effective solution to bringing light into the home.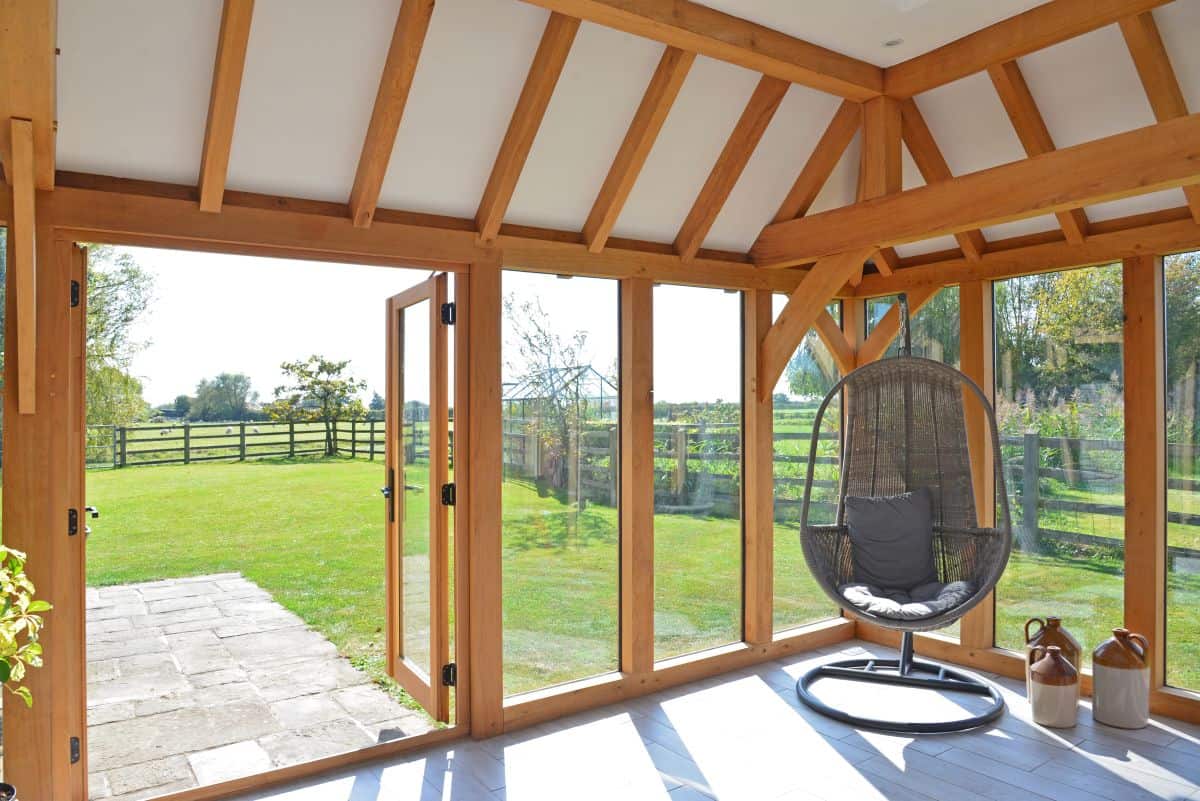 Bespoke Designs
Choosing a bespoke design & build contractor will ensure your French doors can be specified to a precise design brief.
From door style to colour, and from type of glass to hardware, there are numerous options but a skilled designer will look to the architecture of the existing home, in order to create new doors that complement and enhance their setting.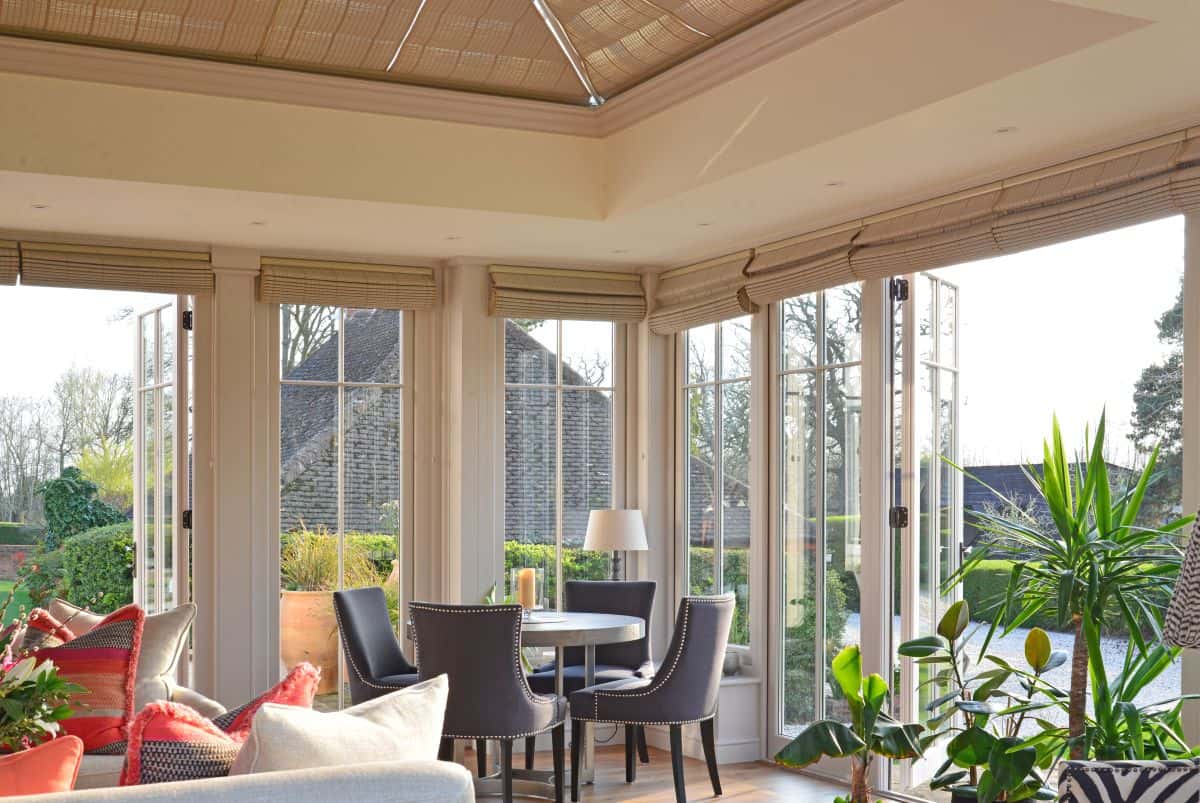 Exterior or Interior French Doors
Typically, French doors work in an exterior capacity, allowing access from the inside of a home (or a garden room) to the outside.
They can, however, also work as internal doors, separating one part of a house from another. In some cases, French doors are chosen to provide access into a conservatory from inside the home, and then again, out to the garden.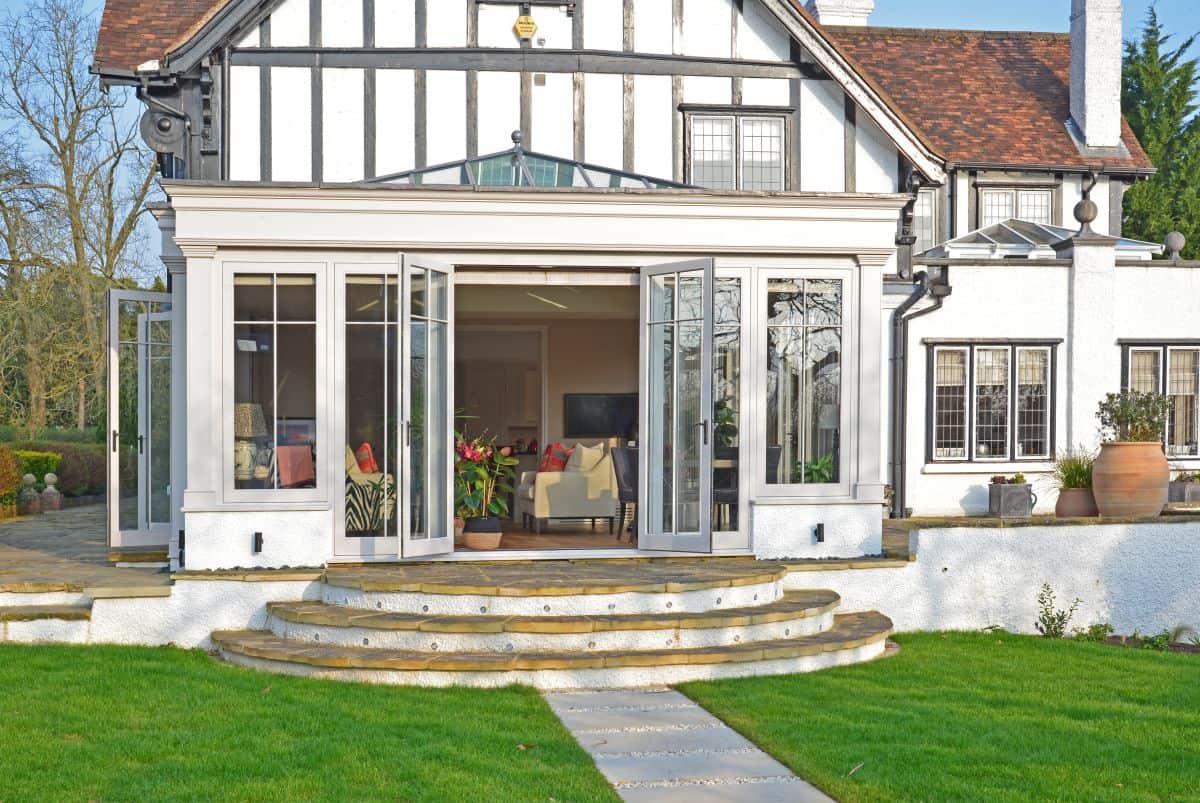 French Doors Add Value
Of course there are a number of different ways to add value to a home, from adding a new kitchen to updating bathrooms.
New windows and doors (or repainted joinery) are another way of instantly lifting the exterior look of a property.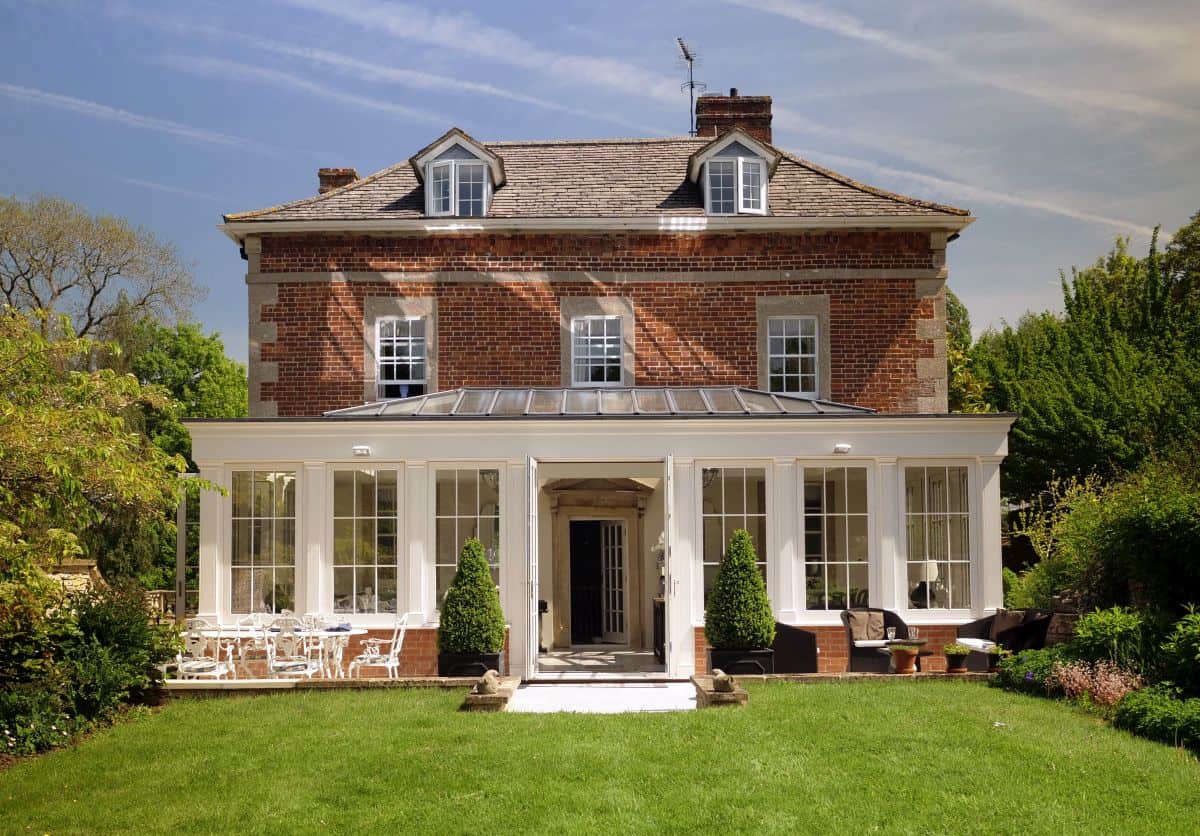 Specifying new French doors will add value to any property, even more so if part of a new conservatory or orangery extension.
Security
That can be an assumption that French doors are perhaps not as secure as a solid door – this is not the case with our bespoke doors.
David Salisbury's doors are fitted with multipoint locking as standard. We include a shootbolt security locking system, with high security espagnolette catches, which are security tested to the PAS 24 standard.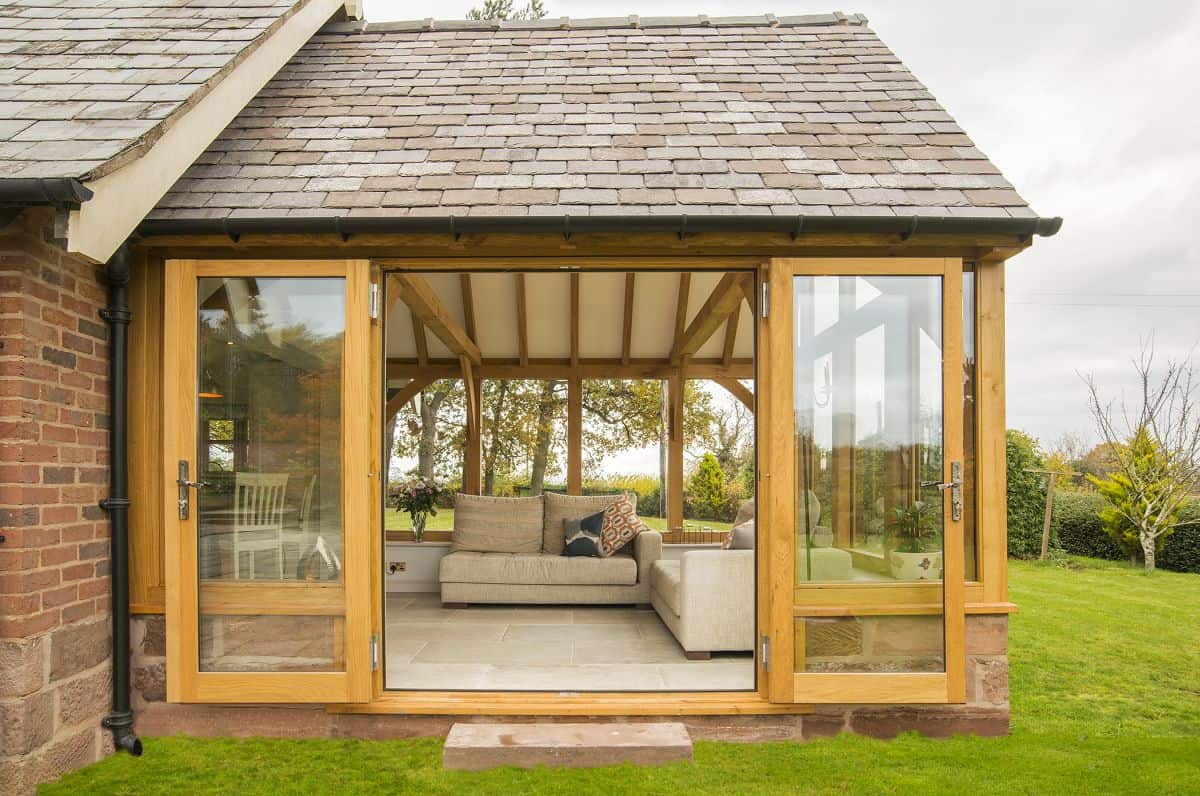 Adding French doors to your home, or as part of a conservatory extension, will instantly bring style and accessibility, whilst adding light and value.
Bi-fold doors might have grown in popularity in recent years but with their long history of improving properties, we suspect French doors will continue to be specified well into the future.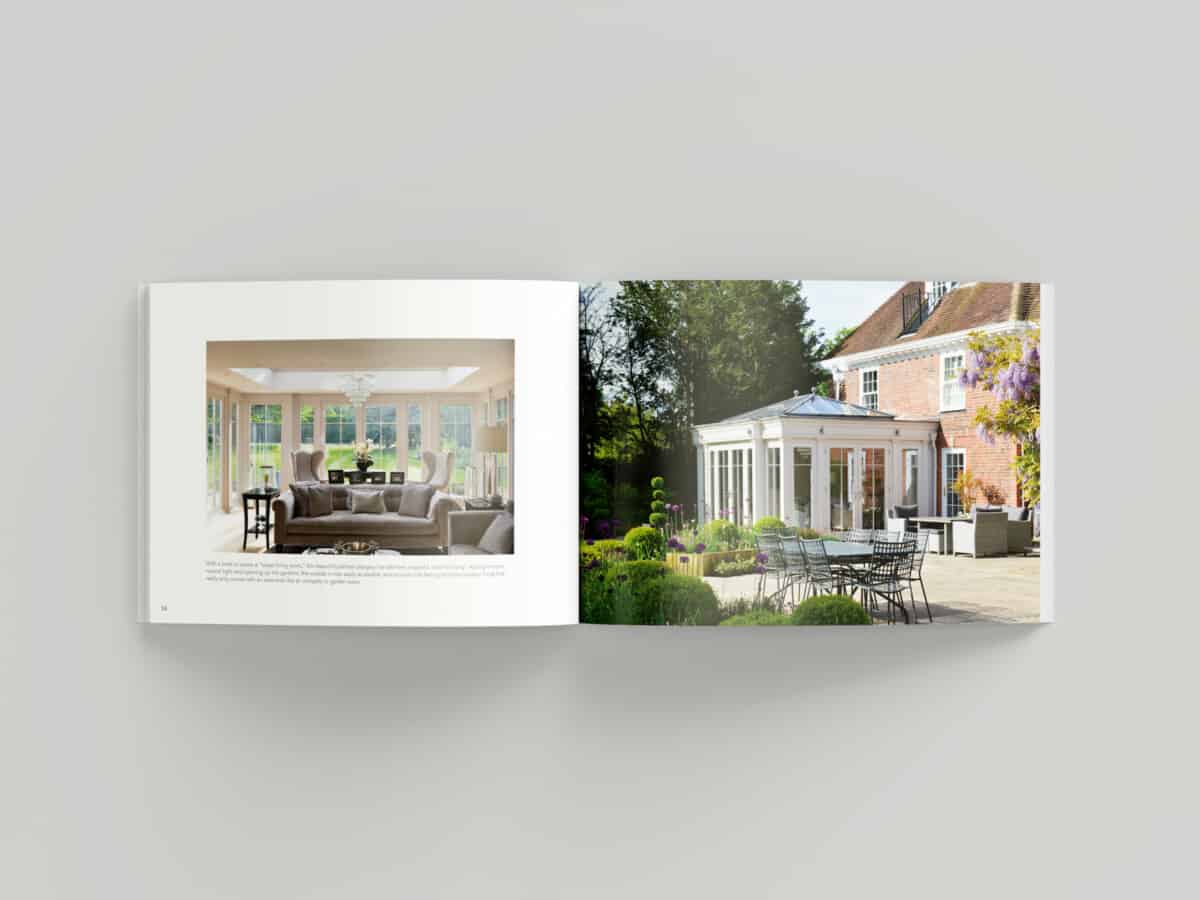 Request Our Latest Brochure
Full of inspirational designs to captivate your imagination.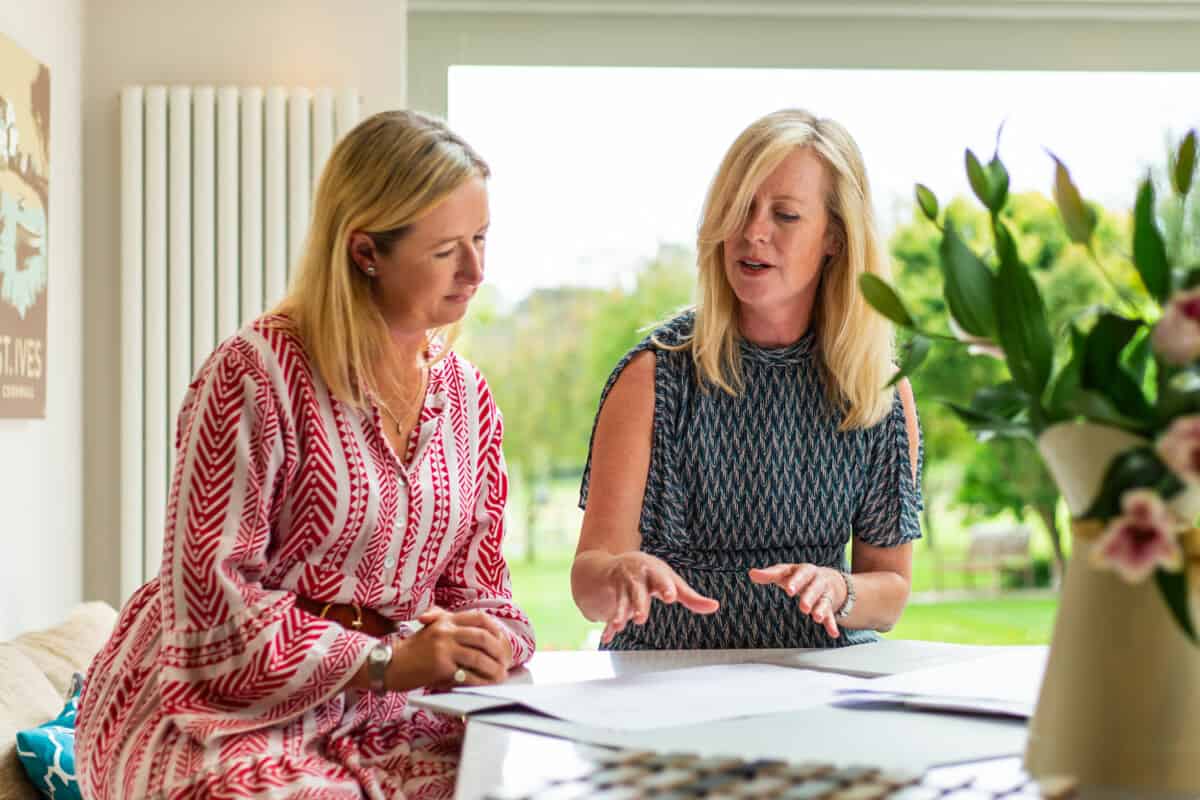 Book a Design Consultation
Our team of expert designers look forward to inspiring you.