Bi-fold doors, or patio doors as they are also sometimes known, can help to bring a wide range of benefits to your house and garden space.
In our latest blog, we take a look at some of the many advantages that adding this type of door can bring to your home – whether via an extension such as an orangery or garden room, or a building project to open up the rear of your property.
Indoor/Outdoor Living
The first and most obvious benefit of this type of door is to allow a sense of indoor/outdoor living. What exactly do we mean by this? Whilst the weather does not always ball here in the UK, having bi-fold doors fully open or partially open helps to blend your indoor space with your outdoor space – meaning you can enjoy the best of both of your house and garden at any time.
Natural Light
Typically featuring full height glazing, bi-fold doors will also help flood your home with natural light. Here at David Salisbury, adding more light into a property is one of our most common design briefs. A new orangery extension will achieve this requirement, whilst bi-fold doors will help increase the amount of natural light even further – with the associated positive impact on our well-being.
Closer to Nature
As a result of bringing the outdoors nearer, bi-fold doors also bring you closer to nature, something we covered in this previous blog. This concluded that exposure to nature, and the natural environment in general, can reduce stress and increase our emotional and physical well-being – we certainly all need a bit of that during the current Coronavirus crisis.
Adding Value
More of a directly measurable benefit is the added value to the worth of your property that bi-fold doors will bring. Some property experts assess this as being in the region of 5% (substantially more if part of a new orangery extension), or even more in some cases, so bi-fold doors can be seen as a sound home improvement investment.
Flexible Living
The beauty of the design of bi-fold doors is the options they present in terms of opening. Fold back and open them right up and they provide unrivalled access to your garden on a Summer's day. Keep them closed and remain warm and cosy on a cool Autumn evening.
Modern Stylish Designs
Working with a natural material like timber and a bespoke supplier like David Salisbury opens up endless design possibilities. For example, painted timber in a contemporary grey finish gives a modern look to what is a traditional building material.
Enhanced Home Security
Our bi-fold doors are manufactured with multi-point locking systems as standard, providing a highly secure finished product.
Create the impression of more space
One of the tangential benefits of bi-fold doors is that they help create the feeling of more space. By mixing indoors with outdoors space, the area around where your bi-fold doors are installed will immediately feel bigger.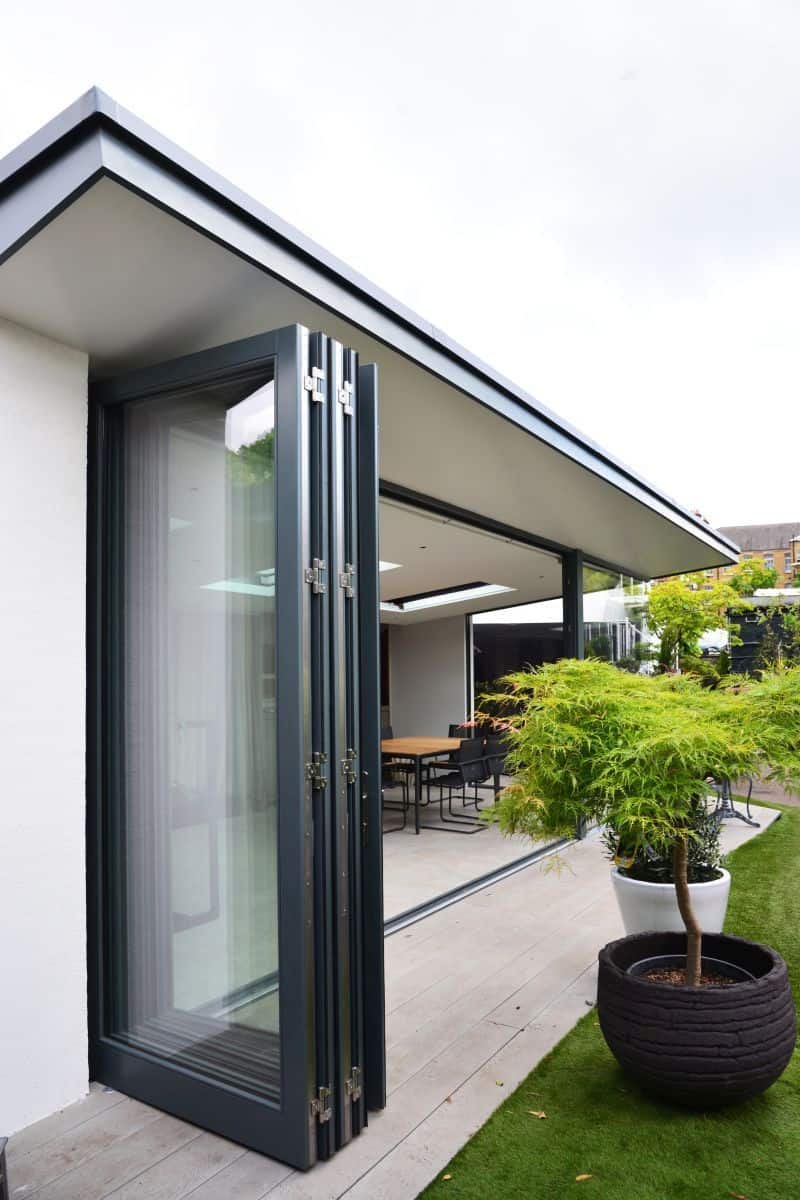 Luxurious Appearance for your Home
The addition of bi-fold doors, either to your existing home or to an extension such as an orangery, instantly adds a sense of luxury. This type of flexible and adaptable entry and exit to the rear of your home ticks all the boxes for today's modern living.
Adaptable for Use in Residential & Commercial Applications
Finally, bi-fold doors need not only be designed and installed for domestic/residential use. They work equally well in office or broader commercial applications, such as hotels and restaurants.
So that's our round up our list of 10 benefits that come with installing bi-fold doors. There's probably plenty more besides – can you think of any we have missed?
If you want some expert design advice on how to incorporate bi-fold doors into an extension such as an orangery or oak garden room, contact David Salisbury.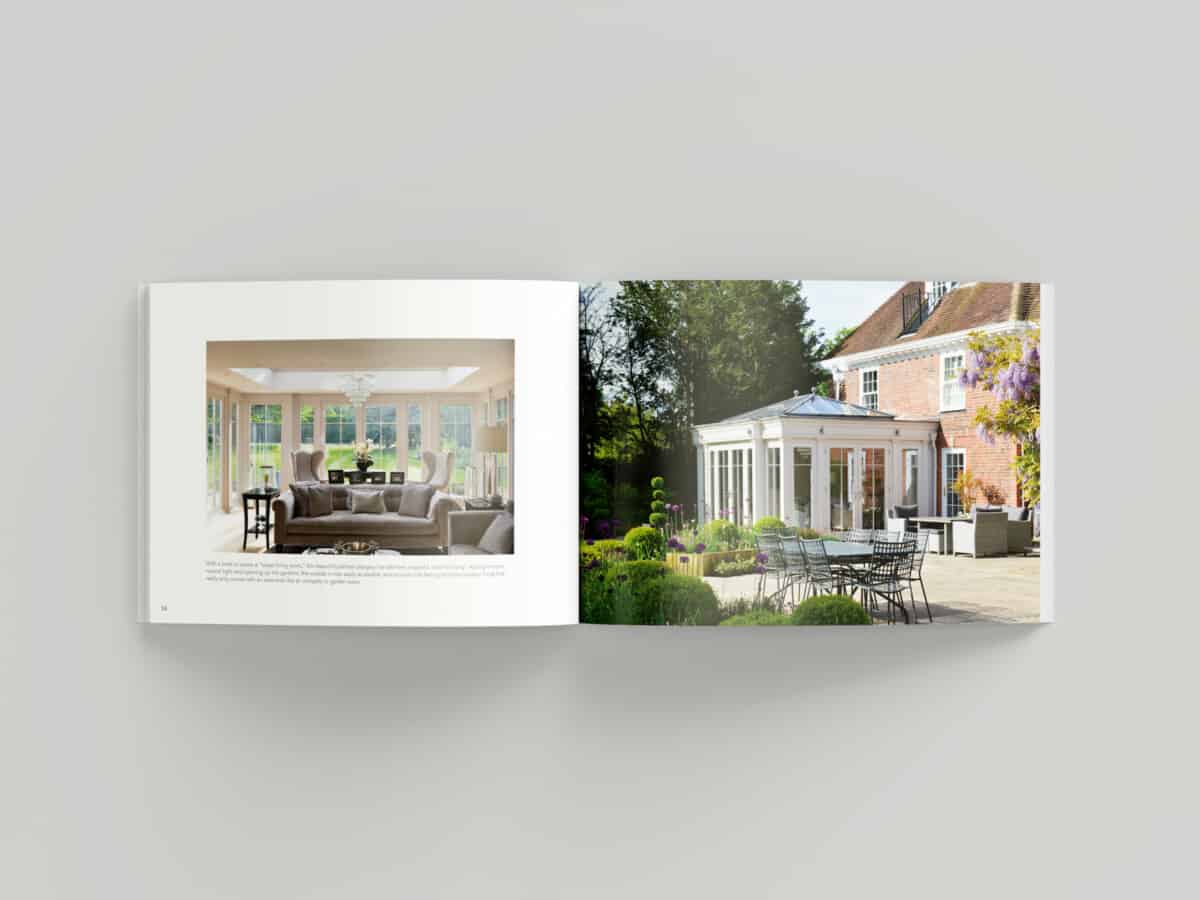 Request Our Latest Brochure
Full of inspirational designs to captivate your imagination.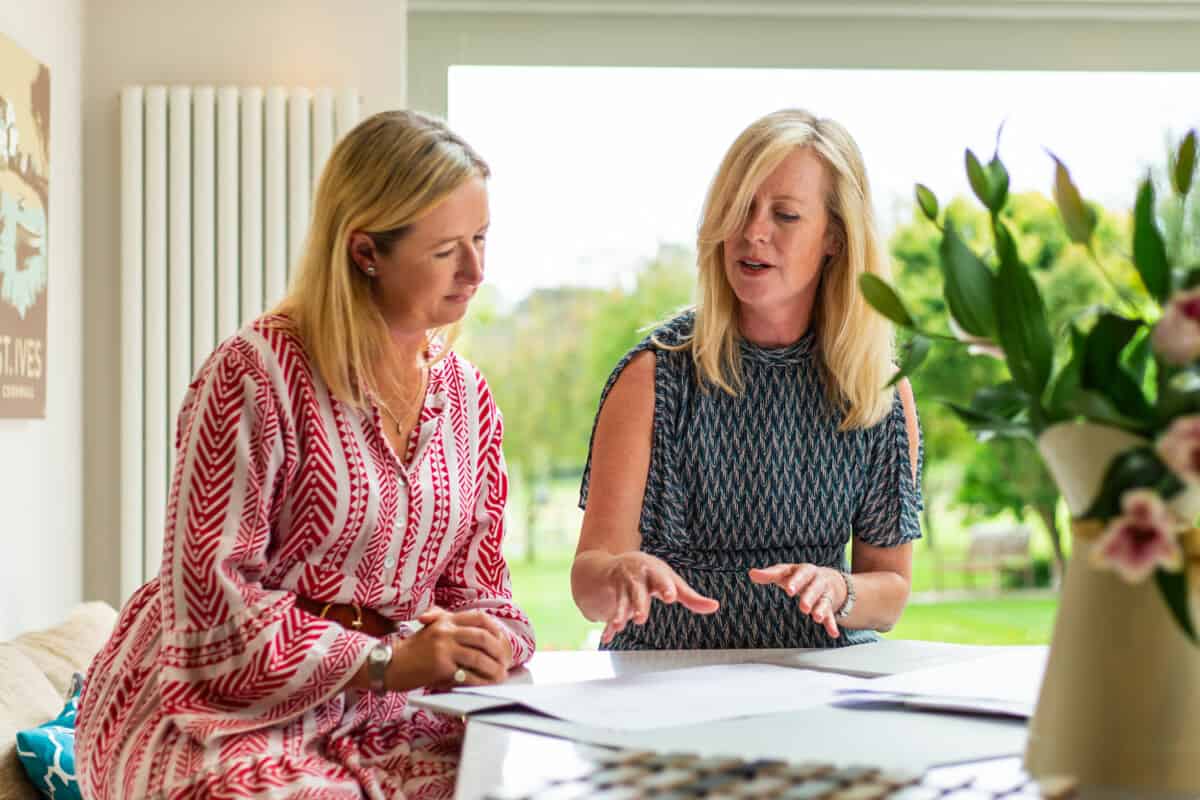 Book a Design Consultation
Our team of expert designers look forward to inspiring you.