Adding a new kitchen or creating space for a larger kitchen extension has been perhaps the most sought-after home improvement project of recent years. But the addition of an orangery kitchen extension has been something of a game-changer when it comes to creating a luxurious space for everyday use and enjoyment.
A stylish alternative to a solid extension, an orangery will not only add space and value to your property, but the increased floor space will allow your kitchen design and layout to become even more creative and functional. In this post, we will take a look at 5 of our favourite orangery kitchen extension designs, to help kick start your thinking.
Bold Monochrome
This eye-catching design for this property in Surrey (above) makes a statement both outside and in. From the exterior, the Halcyon Grey painted joinery contrasts with the white timber windows of the existing building.
Moving inside, the black and white theme continues, with the darker kitchen cabinetry offset by the marble worktops. This feels like a timeless design that will not age – now you have seen it, is a monochromatic look something you might consider?
Indoor/Outdoor Space with Bi-Fold Doors
Whilst the large roof lantern, which floods this open plan kitchen extension with natural light is perhaps the central design feature, the bi-fold doors are what really transforms this orangery (above).
The kitchen is usually the heart of most homes but in this context it is also the all-important link between house and garden. Being able to enjoy a feeling of indoor/outdoor living is the very essence of this orangery kitchen extension.
Creating a Bespoke Kitchen Orangery
This contemporary orangery kitchen extension in the West Midlands area featured a dual aspect design which added a substantially increased footprint to this property, providing space for a stylish kitchen from Tom Howley, along with an open plan dining and living room.
The result is a bespoke kitchen orangery which is now the heart of the home, where the whole family now spends the most time at home.
Complementary Design Features
From the outside, this large orangery kitchen extension in Berkshire (above) has been designed to look like it has always been there. An entirely complementary design, the fenestration detail of the windows and doors of the orangery match that of the original property.
Three roof lanterns ensure the interior is bathed with natural light, which helps to augment the lighter interior colour palette. This is a calm and tranquil space that simply says come in and relax.
Make an Impression: Day & Night
This large orangery kitchen extension, also in Berkshire, has completely transformed how this home is used and enjoyed on a daily basis. The combination of bi-fold doors and French doors ensure the garden is brought that much closer but the significant open plan living space that the orangery has created is the real hallmark of this design.
Making an impression, whether by day or night, this kitchen extension is designed with the whole family in mind – with plenty of room to entertain friends and family too.
So that's 5 of our favourite orangery kitchen designs to help inspire your dream home extension project. Take a look at the Case Studies section of our website, if you would like to read the full story behind each of these designs and more.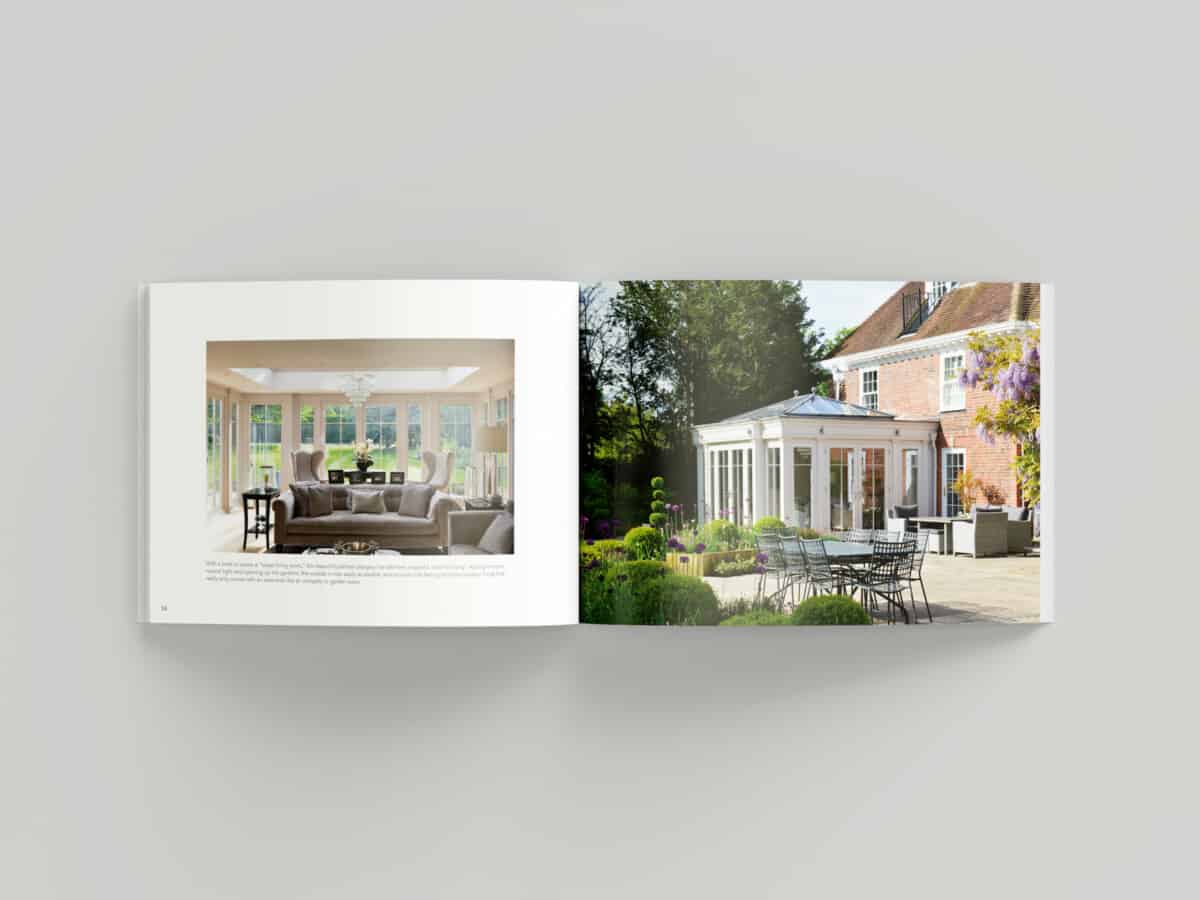 Request Our Latest Brochure
Full of inspirational designs to captivate your imagination.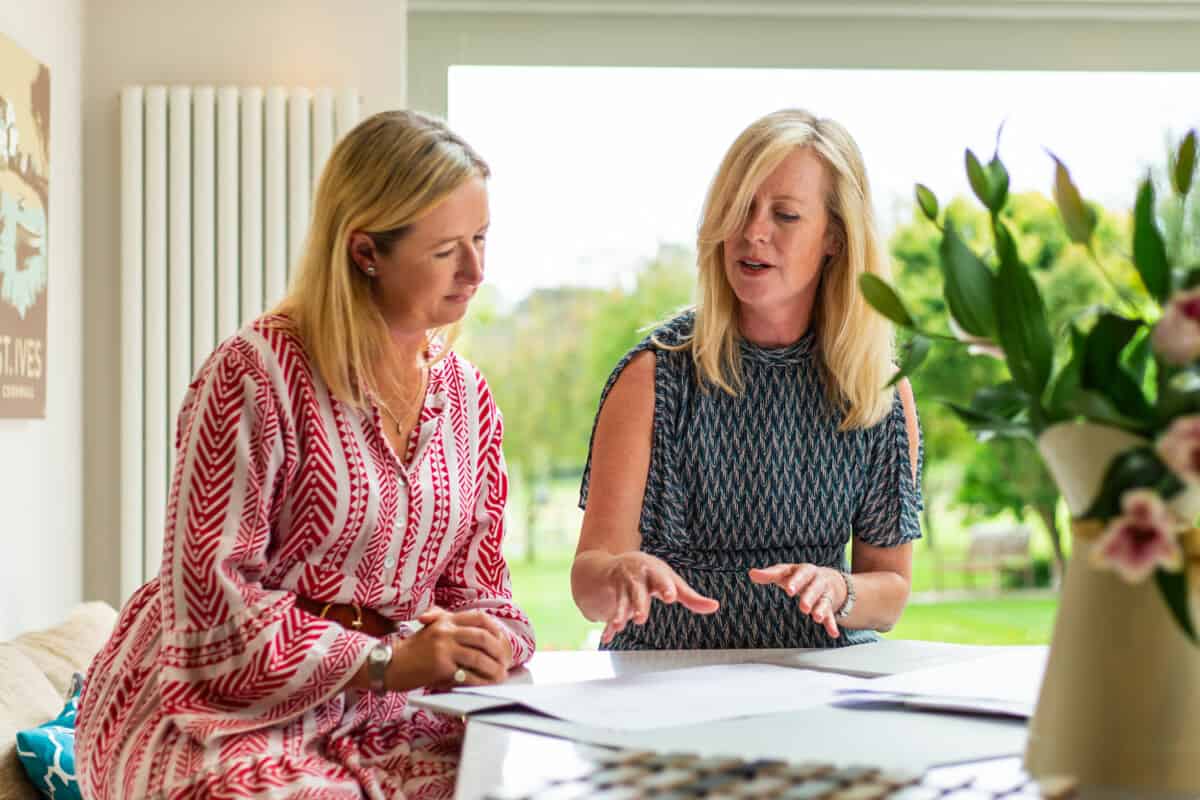 Book a Design Consultation
Our team of expert designers look forward to inspiring you.