This contemporary orangery design in Somerset is the epitome of modern living and encapsulates everything that a David Salisbury extension brings to your home and lifestyle.
The design brief for this bespoke orangery was to open up the back of this property, to create an open plan living space, whilst seamlessly linking house and garden.
The new orangery features stone walls which match the rest of the home whilst a large overhead roof lantern floods the new space with natural light.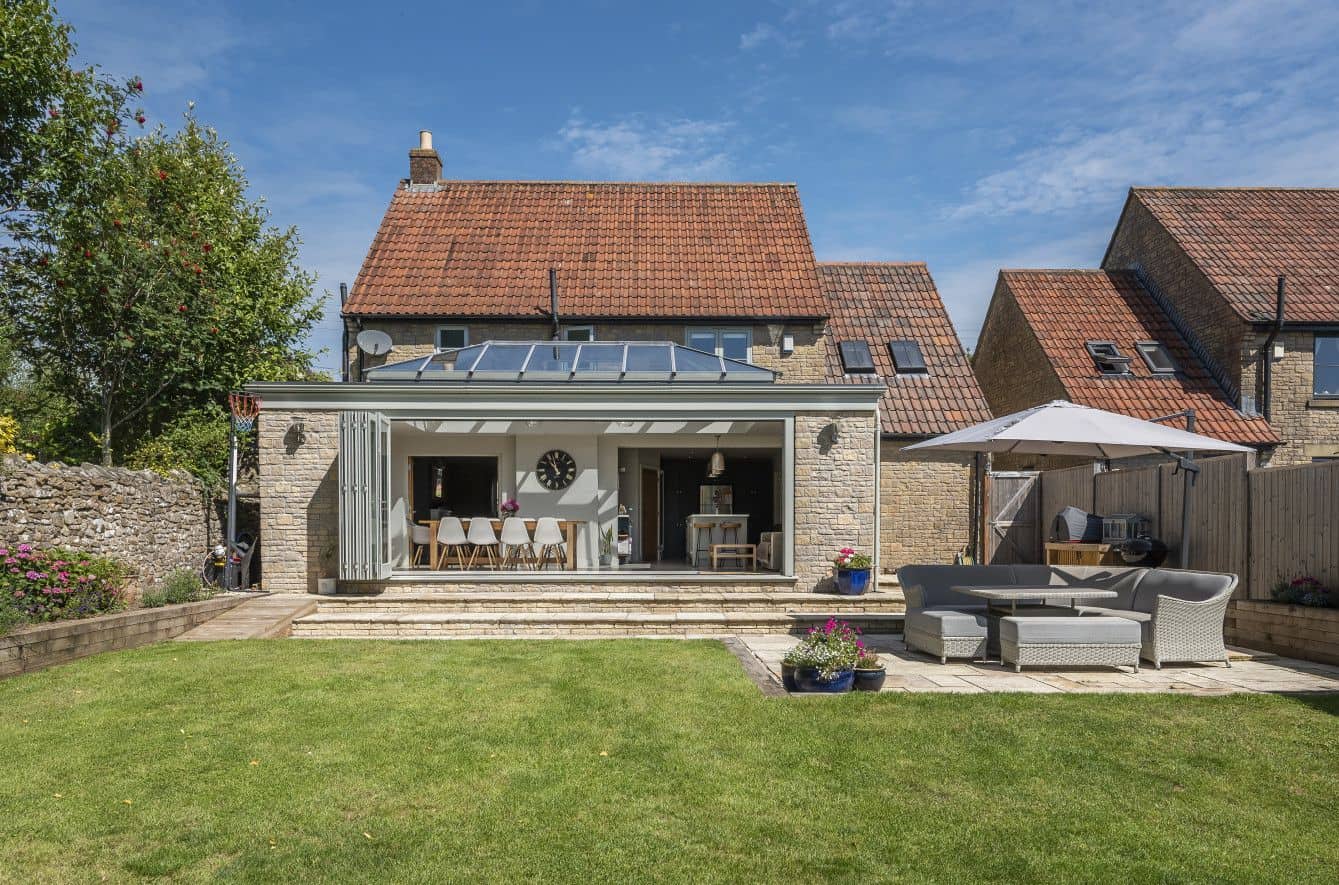 ORANGERY For MODERN LIVING
The other key feature to this design is the bi-fold doors which, when fully retracted, open out to almost the full width of the orangery extension. The bi-fold door opening width measures in excess of 6m (the orangery itself is just over 8.4m wide by 4m deep) which really magnifies the sense of the outside being closer to the inside.
Some of the photos here really capture the lifestyle benefits that bi-fold doors can bring to your home. Imagine this space for entertaining friends and family – think of morning coffee with the doors open or serving drinks in the evening, both indoors and out. To add a topical theme to this point, an orangery with bi-fold doors is perhaps the perfect space for a socially distanced catch up.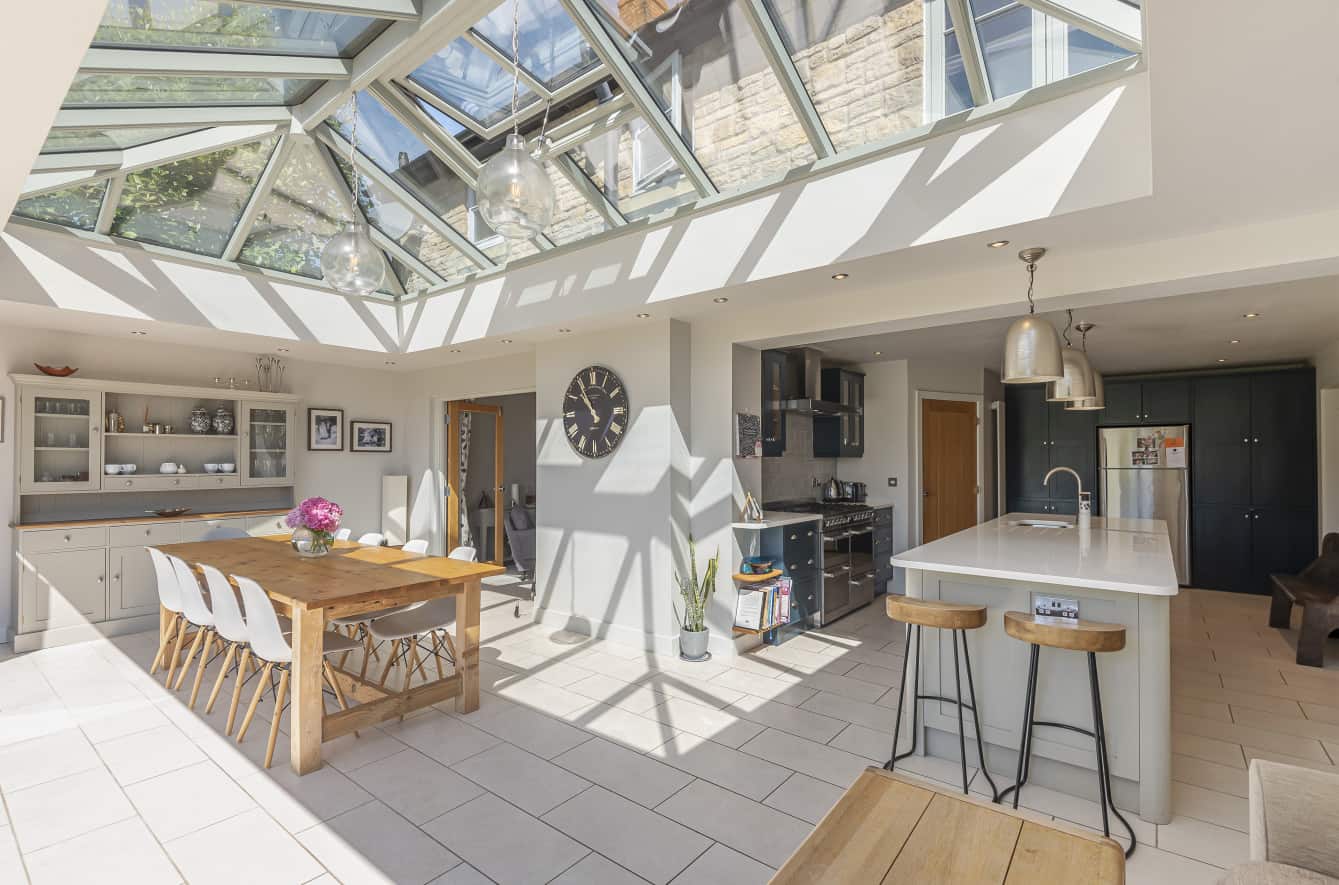 The bespoke joinery is painted in an on-trend shade of 'Mendip Grey' from David Salisbury's own unique colour palette.
Moving inside, our customer's flawless taste in contemporary interiors completes this feeling of modern living. Mixing a contemporary kitchen in contrasting shades of grey, with space for a dining table and living room, all in an open plan format, ticks all the boxes.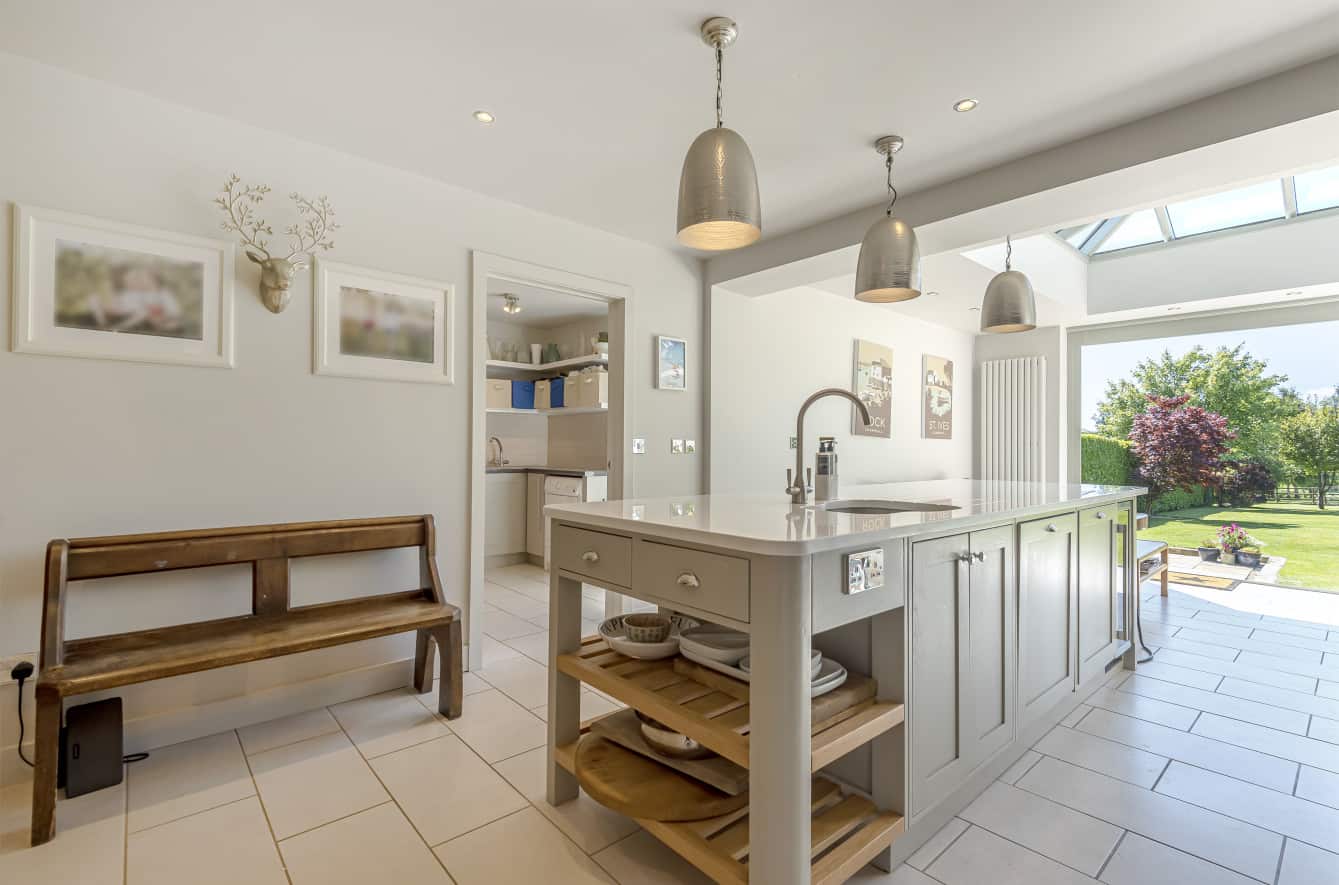 Whilst this orangery looks particularly inviting during the Summer months with the prospect of the bi-fold doors regularly being open, David Salisbury's orangeries are designed for year round enjoyment.
During the Autumn/Winter, or when the weather is less forgiving, the full height glazing provides wonderful views of the garden and surrounding environment – bringing you closer to the outdoors even if you would rather be tucked up inside.
If you're thinking about extending your home to create more space, whether this is for a kitchen extension, living room or even a home office, now's the time to seek some expert advice from David Salisbury.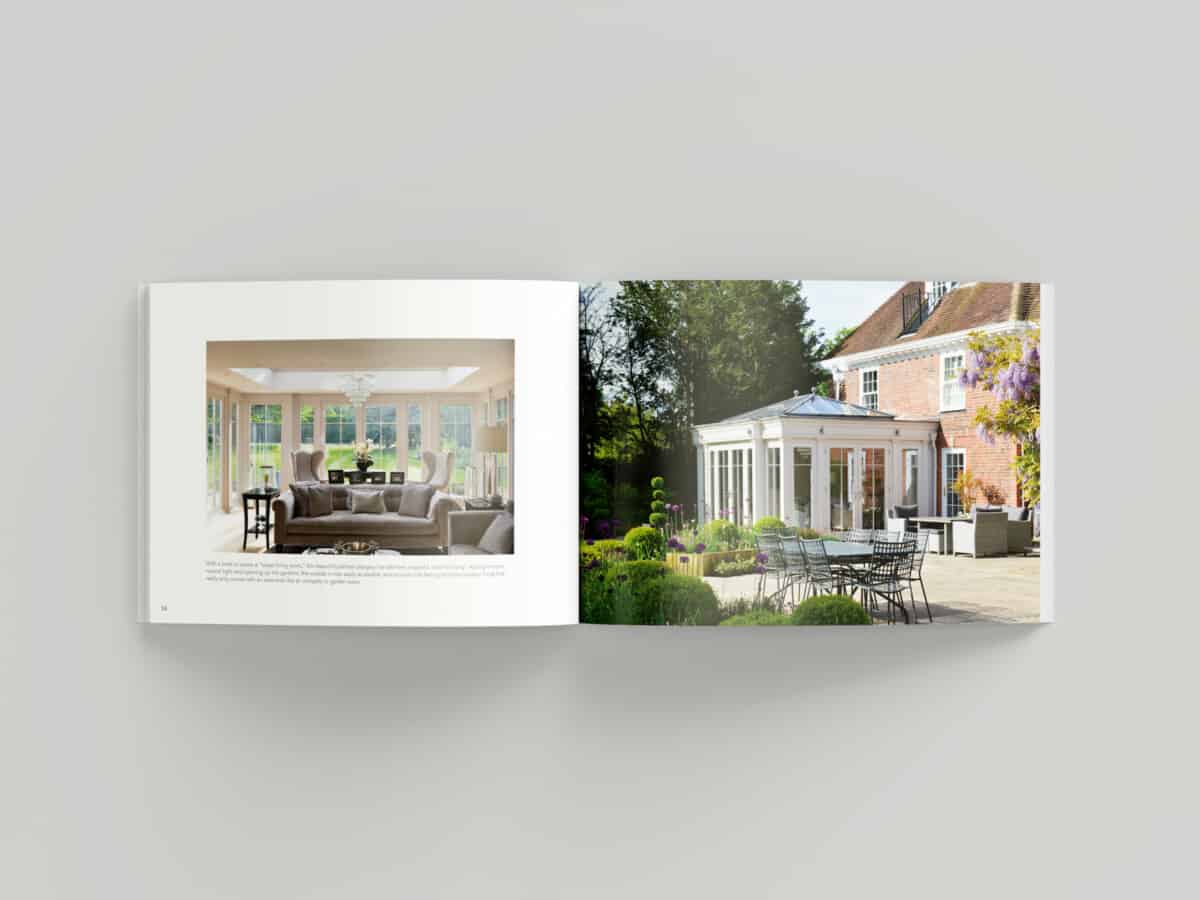 Request Our Latest Brochure
Full of inspirational designs to captivate your imagination.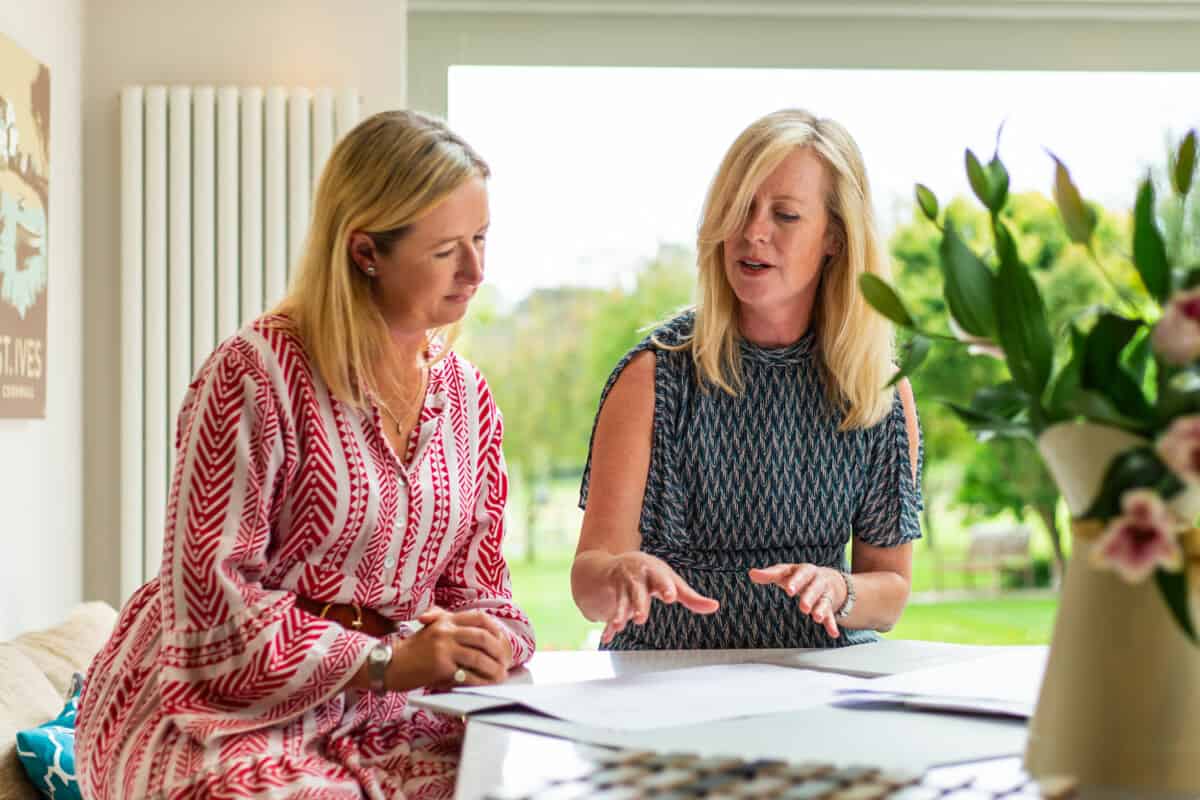 Book a Design Consultation
Our team of expert designers look forward to inspiring you.