This traditionally designed, painted timber orangery in Somerset is typical of some of the most popular designs we are currently being asked for here at David Salisbury.
Designed to be in-keeping with the existing light coloured Somerset stone of this Grade 2 Listed period home, the new orangery has ensured a seamless transition from inside to the outside. Painted in the sympathetic choice of Thatch, from our own unique colour palette, the result is a natural addition which blends in perfectly with its surroundings.
Another successful design from Simon Martin, David Salisbury's most experienced sales designer, the additional space created is ideal for relaxing, eating or simply taking in the views of the garden.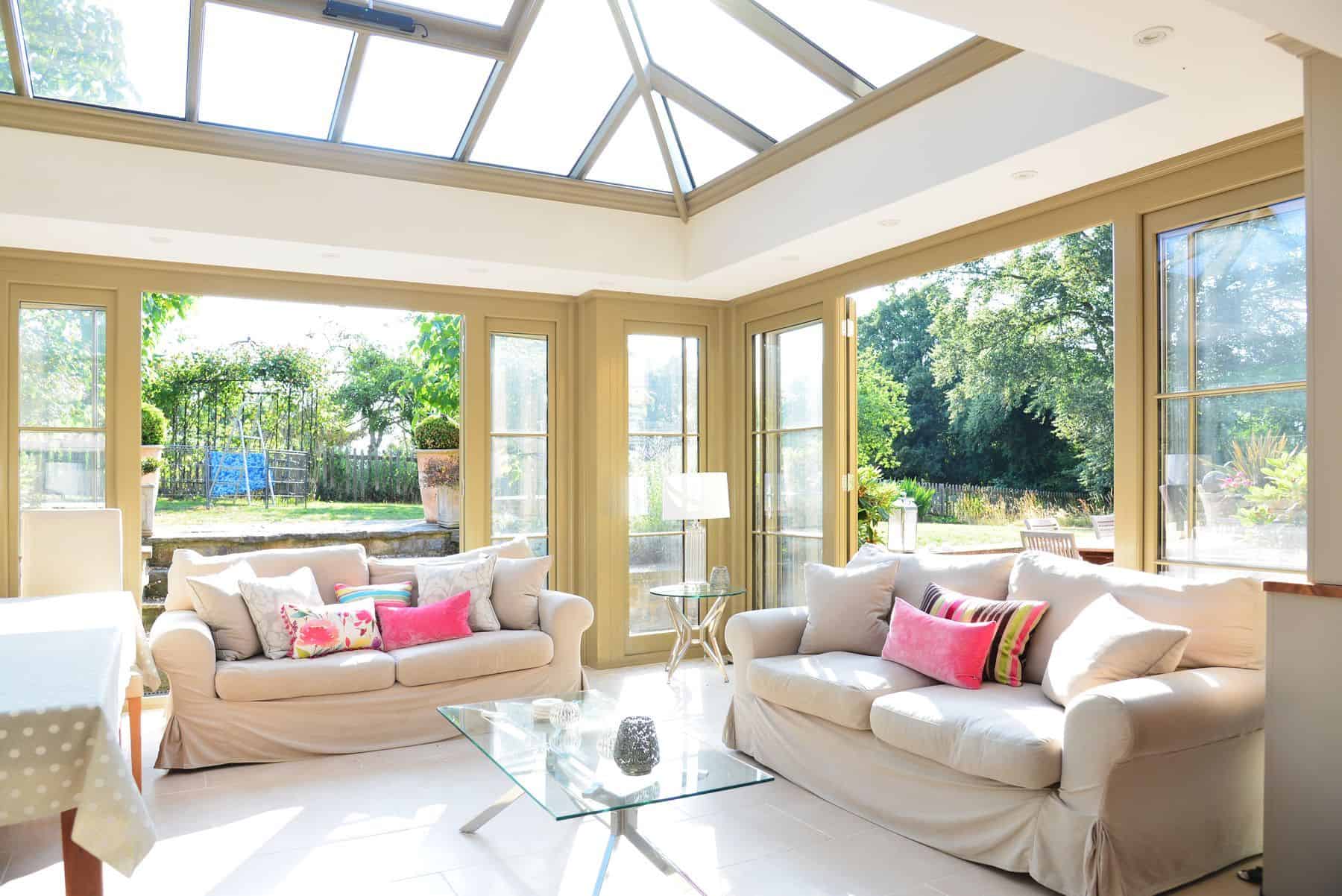 ORANGERY FOR RELAXING
With space for two relaxing sofas as well as a dining table for casual eating, this orangery now forms an extension to the kitchen. Whilst not a specific kitchen extension as such (and we certainly have plenty examples of these types of project amongst our Case Studies), imagine being able to prepare a light breakfast or a mid-morning coffee and relaxing with family or friends in homely, versatile living space.
Not quite square in layout, the orangery is well proportioned with double sets of French doors allowing convenient access to the garden.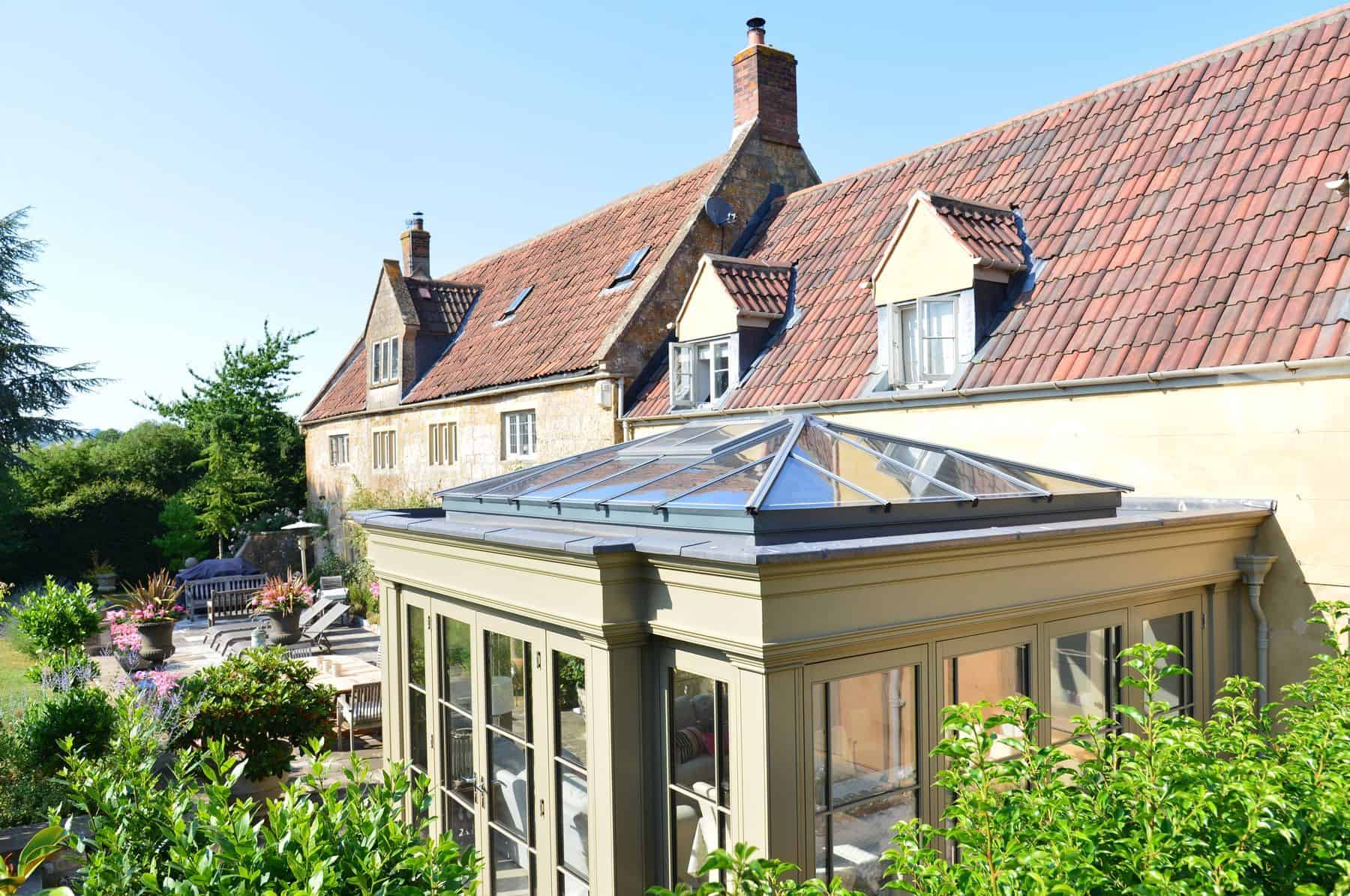 The substantial roof lantern ensures plenty of overhead natural light, which is augmented by the full height windows and doors.
Simon provided some further background on this project: "This is a Grade 2 Listed Building. It was initially refused by the conservation officer until I intervened and organised a meeting on site with the client, conservation officer and ward councillor. The ward councillor took the decision to take the proposal to the planning committee. Before the case was heard the head of planning overruled the conservation officer and consent came through the following week. This is a fantastic example of what we can do – luckily planners/conservation officers are beginning to see that our buildings really enhance the properties they sit upon and furthermore can make a real difference to our client's lifestyle. On a personal note, I would like to thank the clients for their patience."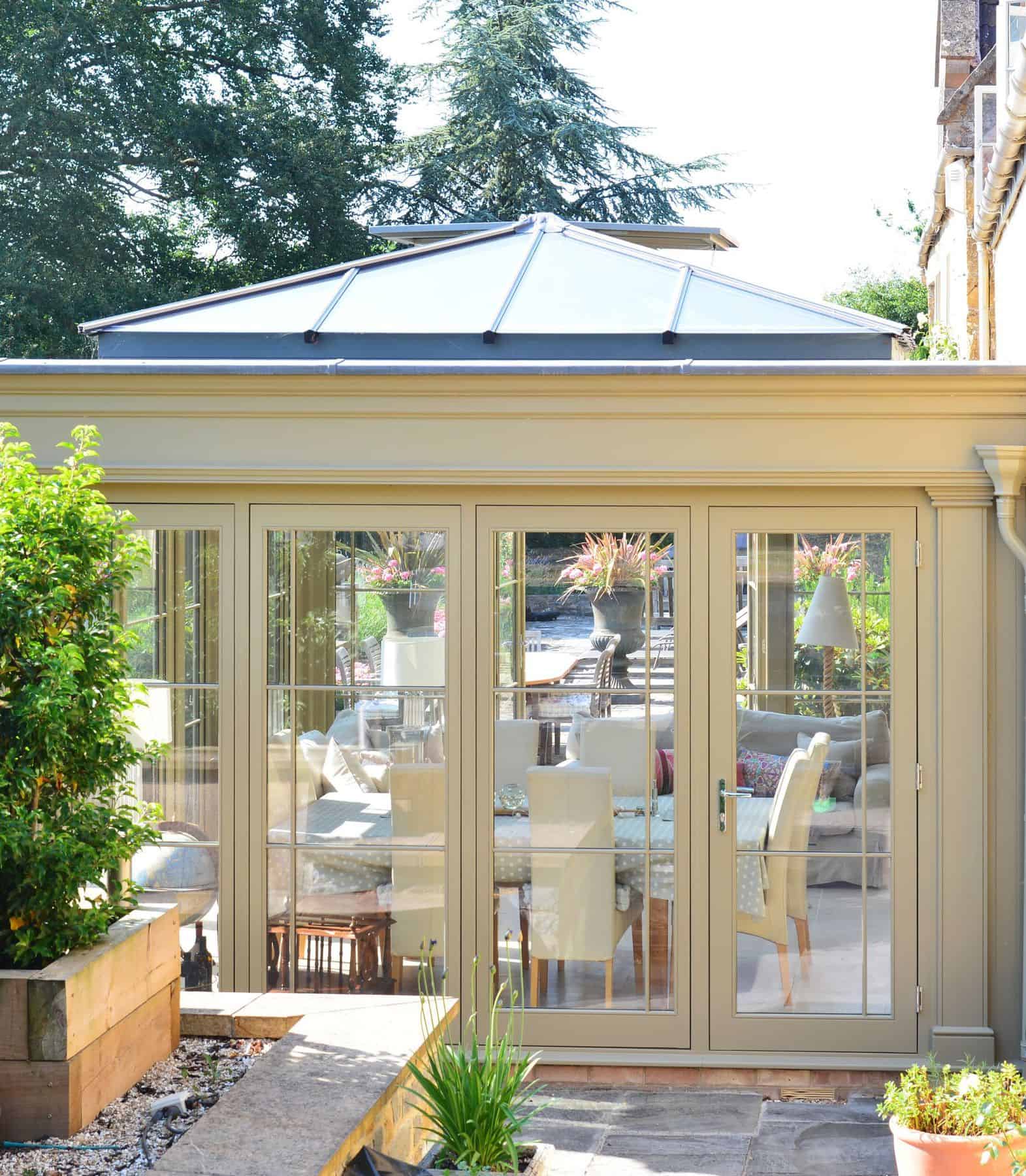 So, if you're looking for that perfect combination of living, relaxing or entertaining space, for use all year round, request our inspirational brochure.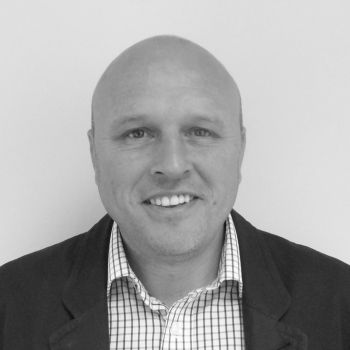 Designer

​,

David Salisbury
Simon Martin
Simon has seen many changes in our market place and has a wealth of experience in all aspects of both design and planning. He has a good rapport with clients and a natural empathy for the built environment having worked on many listed properties as well as hotels and other hospitality locations. Simon is happy to take the brief from the client, but also work closely with architects and other professionals.
Simon believes his great strength is being able to visualise the concept before he starts any drawing and after more than 30 years in the industry, he still gets a real buzz from his work.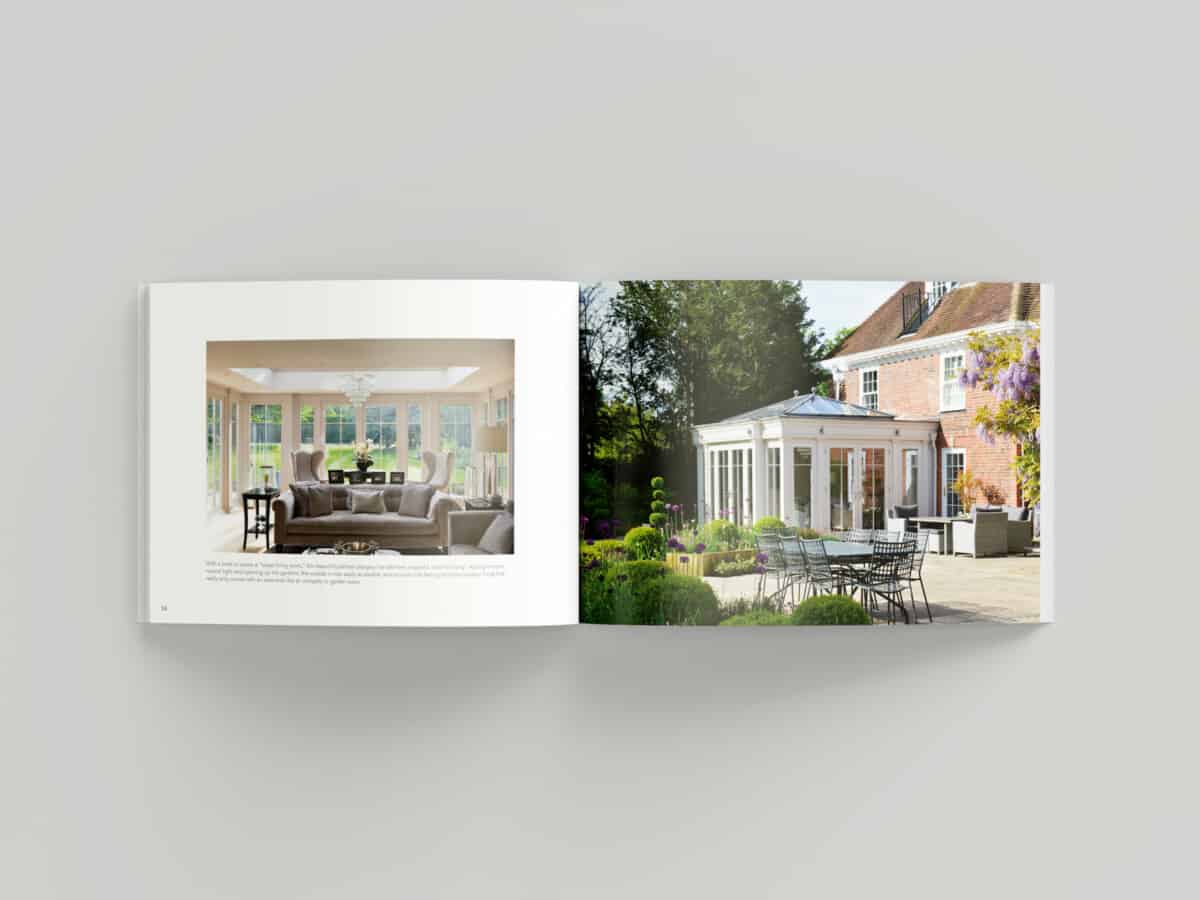 Request Our Latest Brochure
Full of inspirational designs to captivate your imagination.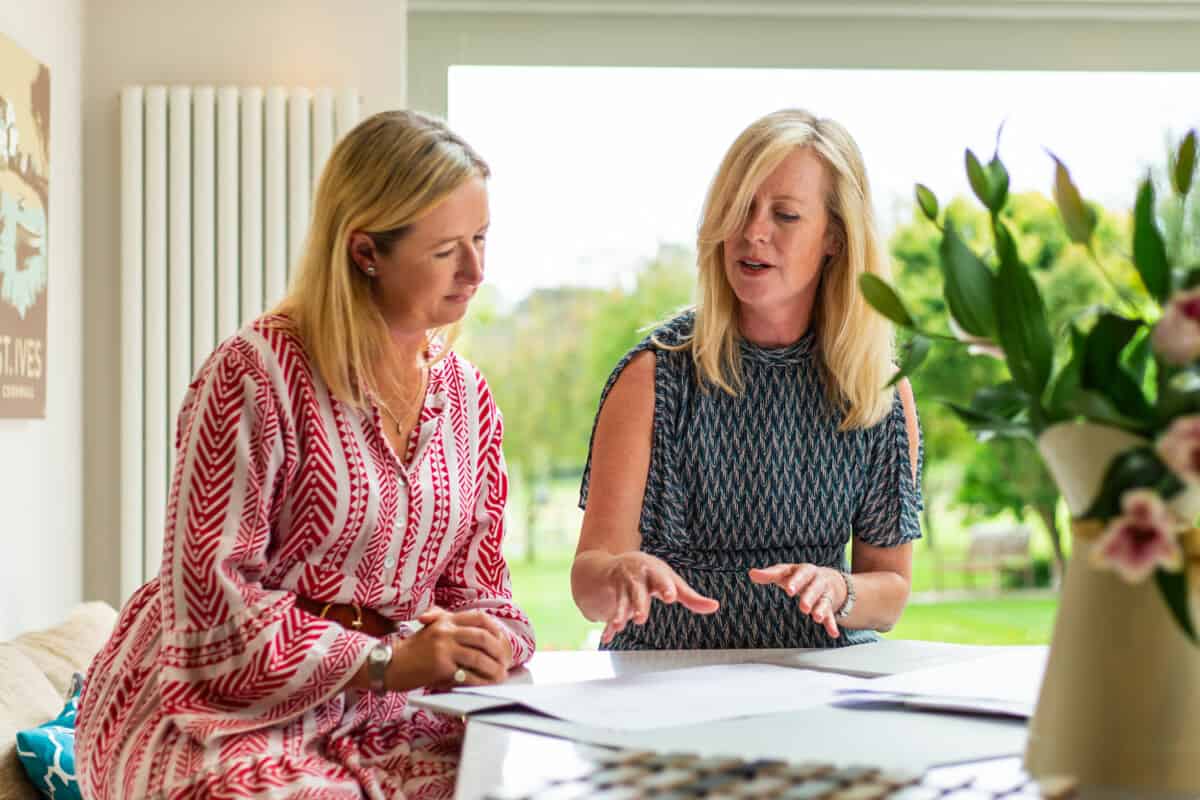 Book a Design Consultation
Our team of expert designers look forward to inspiring you.