This large oak garden room with tiled roof is one of the most eye-catching oak framed extensions we have designed and installed in recent times, with the gable end design wrapping around a newly constructed chimney, a particular highlight.
It has completely transformed the living space in this Somerset period farmhouse.
The result is a light-filled open plan room, with a modern kitchen & dining extension at one end and a corner sofa to relax by the fire watching the TV at the other end.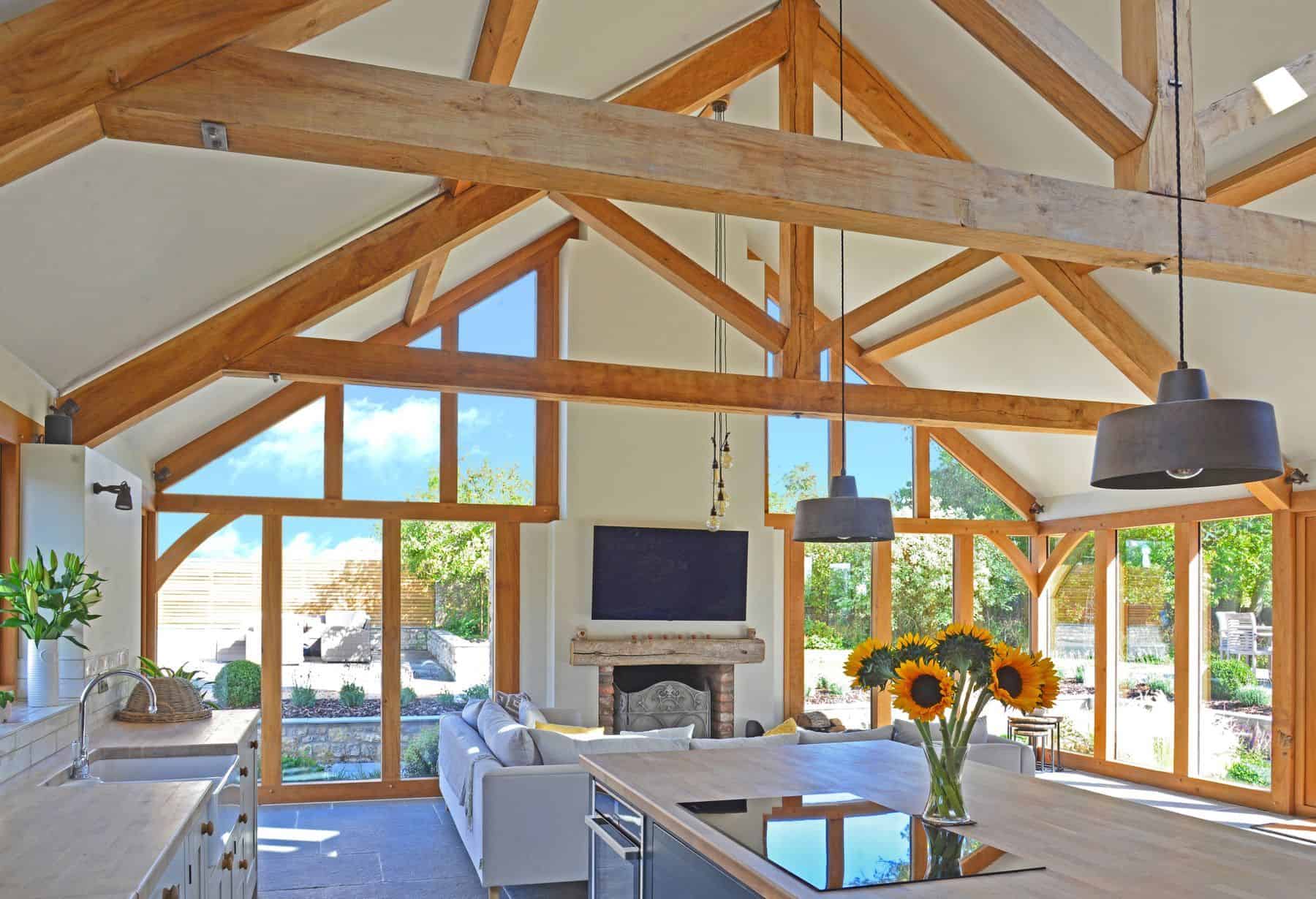 Bespoke OAK FRAMED EXTENSION
This timeless design incorporates many of the features and characteristics of the original property. The new chimney at the far end of the garden room was constructed using a matching stone and brick combination, to complement the main part of the house. Internally, a feature wall was created using the main exterior stone wall along with some reclaimed timber interior doors.
This is the latest oak orangery or garden room that Simon Martin, David Salisbury's most experienced sales designer, has successfully designed in Somerset and around the wider South West.
The garden room style design with its pitched roof, (as opposed to an orangery which is characterised by a perimeter flat roof with central roof lantern), was chosen so as to allow the oak beams and roof trusses to be a highlight of this new extension.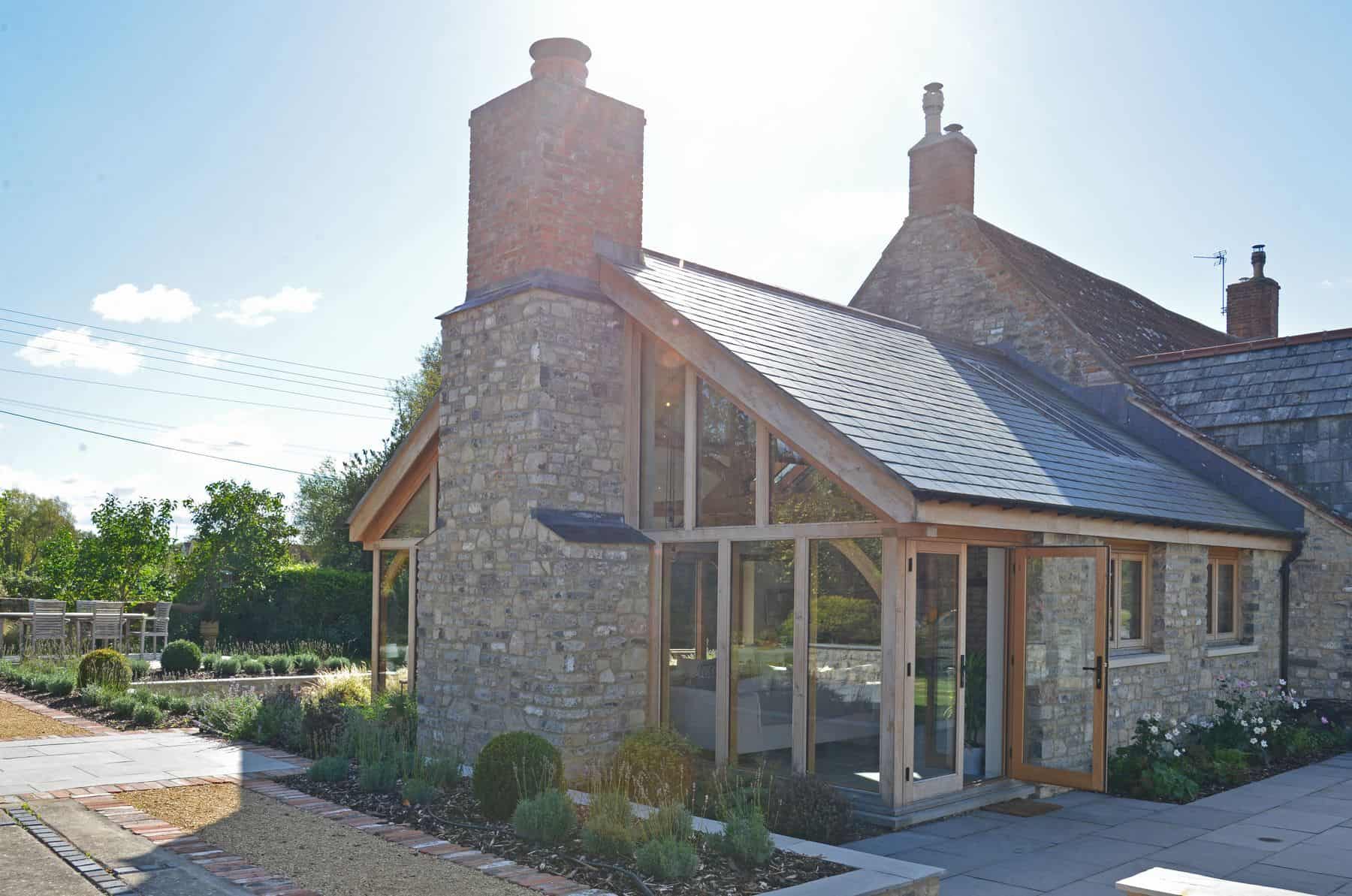 Our customer had wanted to achieve a rustic oak look so opted for completely natural, unfinished oak with no oiling or staining. When you have such a characterful timber as oak, what better way to show it off than a natural look, exactly as nature intended?
Twin sets of French doors, on either side of the garden room provide convenient access to the freshly landscaped garden, ensuring this truly is a design for all seasons.
Creating this type of open plan living space has been perhaps our popular design request for some time now. Being able to combine the functionality of a kitchen extension, alongside a living room and dining room, is the very essence of modern living.
If you want to transform your home and add some of this type of oak garden room lifestyle, it is time to contact David Salisbury: the oak orangery and garden room experts.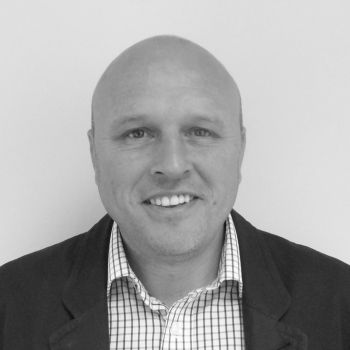 Designer

​,

David Salisbury
Simon Martin
Simon has seen many changes in our market place and has a wealth of experience in all aspects of both design and planning. He has a good rapport with clients and a natural empathy for the built environment having worked on many listed properties as well as hotels and other hospitality locations. Simon is happy to take the brief from the client, but also work closely with architects and other professionals.
Simon believes his great strength is being able to visualise the concept before he starts any drawing and after more than 30 years in the industry, he still gets a real buzz from his work.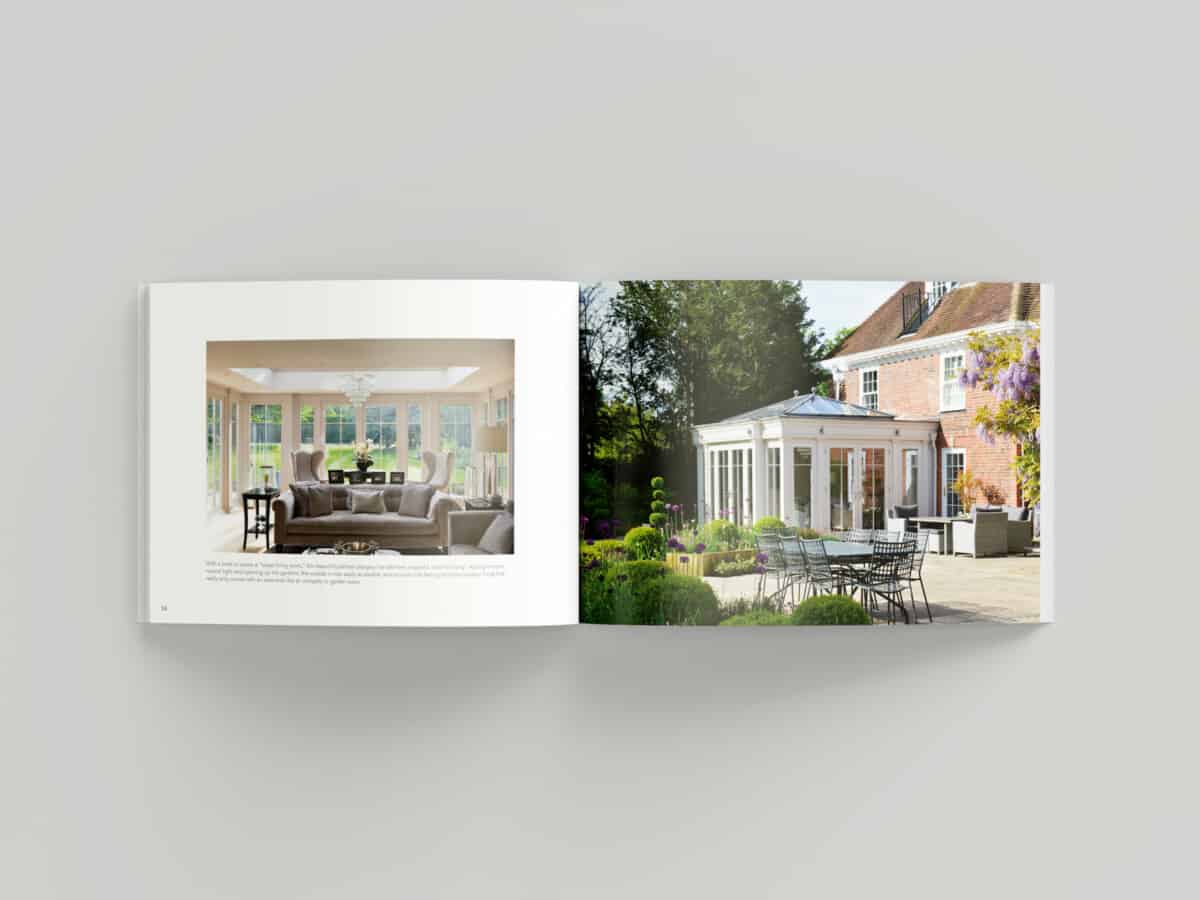 Request Our Latest Brochure
Full of inspirational designs to captivate your imagination.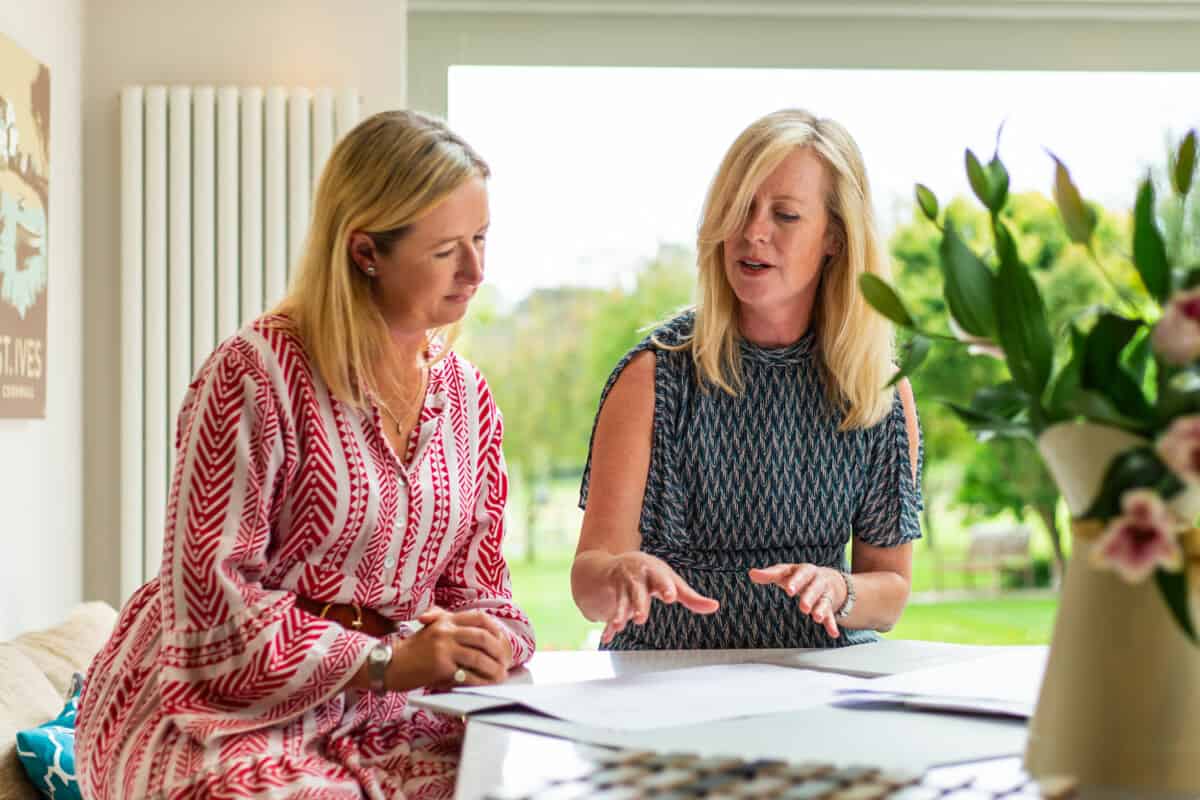 Book a Design Consultation
Our team of expert designers look forward to inspiring you.