Nestled on the stunning Exmoor coast in North Devon, the award winning Old Rectory Hotel is a haven in which to unwind – no crowds, no traffic; just birdsong and jaw dropping scenery. For the 2013 season, the owners wanted to have a new orangery to replace their dilapidated vinery/conservatory.
The hotel is named after the original rectory that was adjoining an eleventh century church. The main house is believed to date back to 1530. In 1847 the main house had a new front, and in 1890, a Victorian vinery was added. In 1972 the new owner rebuilt the lean-to around the existing grapevine.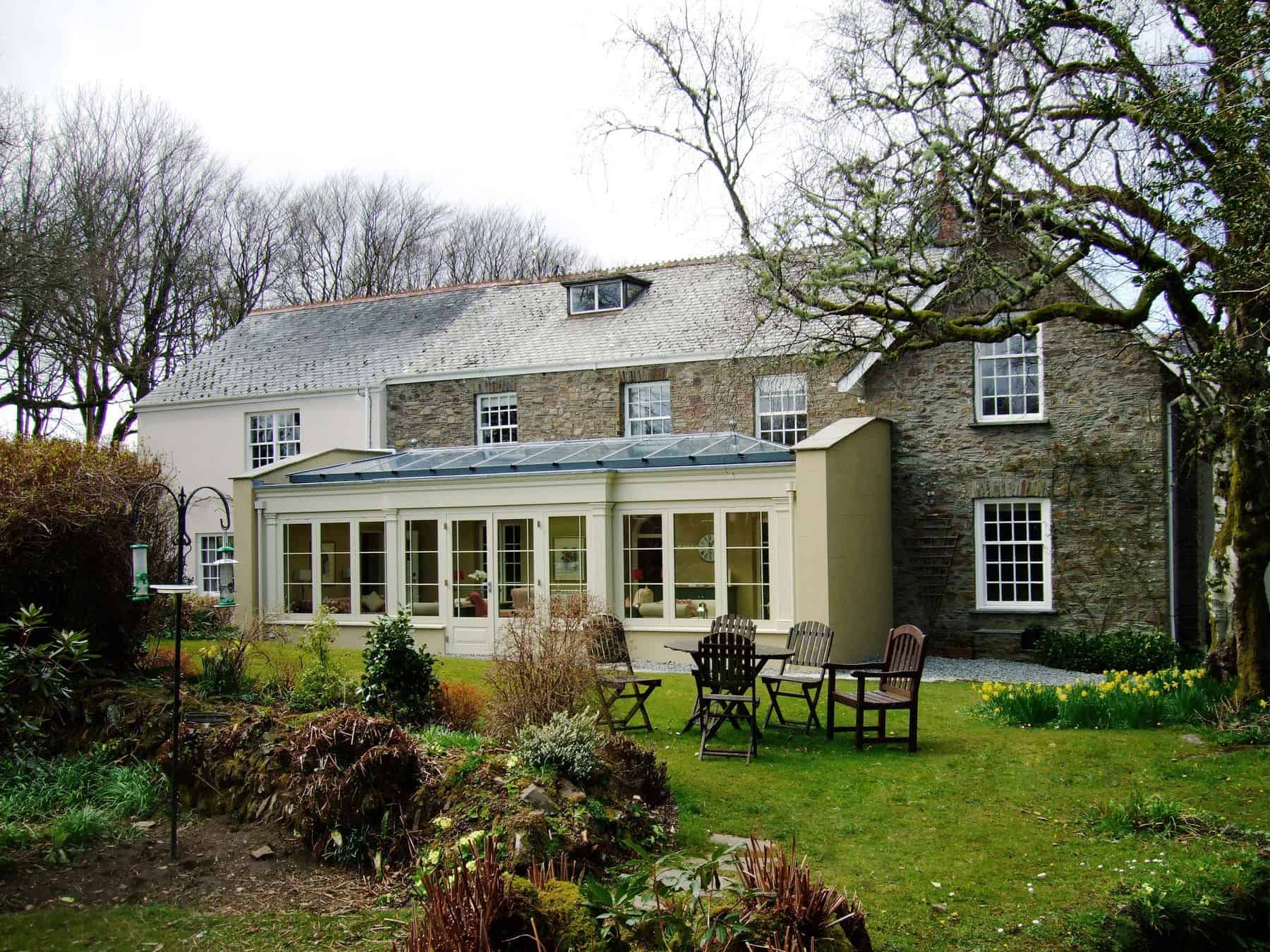 ROMANTIC Hotel ORANGERY EXTENSION
In 2008 the Hotel was acquired by Huw Rees and Sam Prosser. Huw told us, "We're corporate escapees really. I was a surveyor and Sam was a corporate sales manager for a well-known car rental company. We wanted to live the dream".
Their aim was to create a stylish, contemporary and luxury boutique hotel. The new owners invested significantly in interior design and the renovation of the coach house to provide three new luxury suites. The new improvements were combined with a hands-on approach which doubled occupancy levels, causing the lounging areas of the hotel to become insufficient.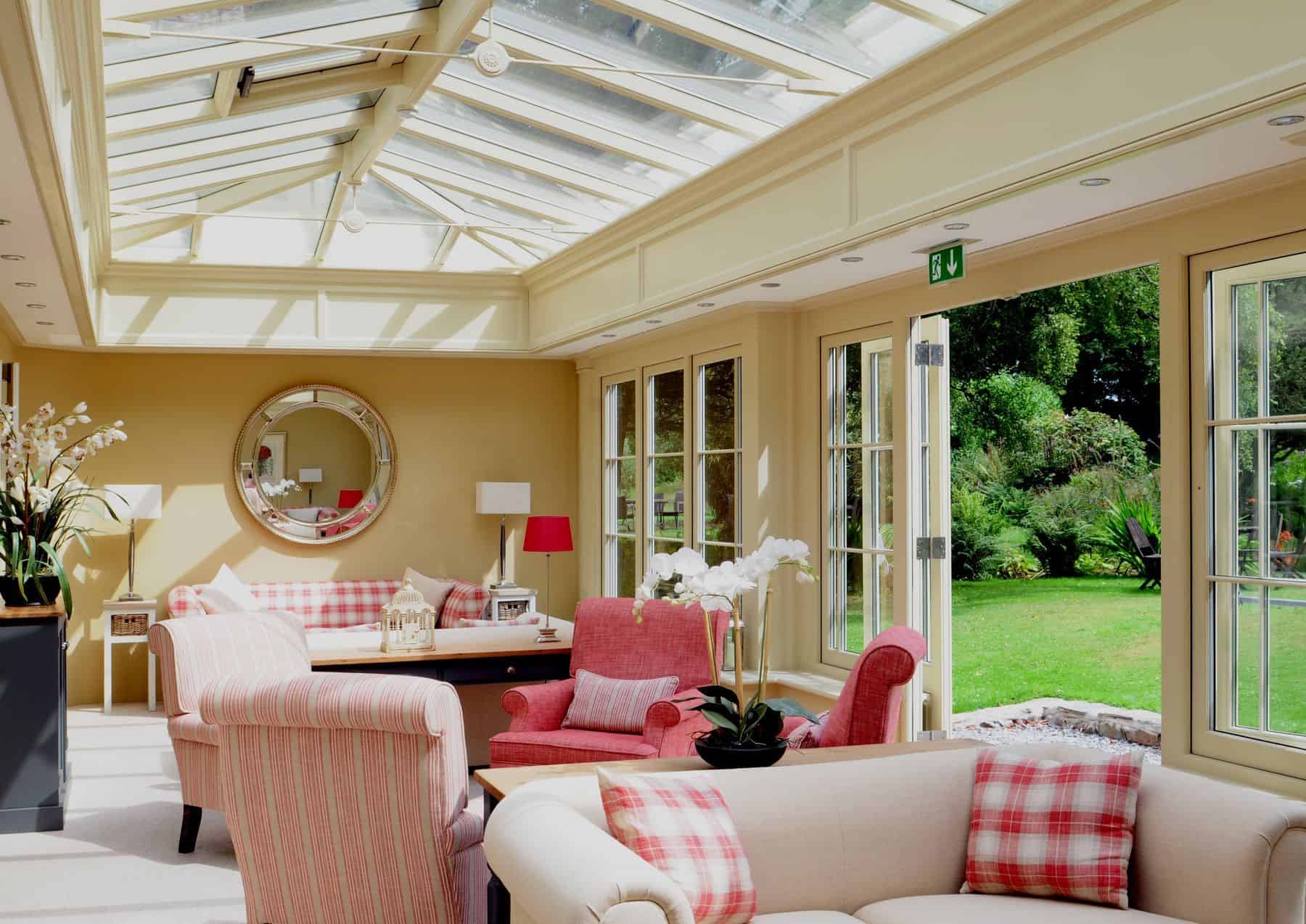 Huw said, "We loved the old conservatory but it was draughty, cold and unusable most of the time. As well as that, 58% of our business is from returning guests so it's important to reinvest and constantly improve standards and facilities. We think guests like to see that, so we decided to add a bigger and better building to increase our lounge areas. We contacted three companies, one of which was David Salisbury." Working with the hotel owners closely our designer was able to advise on all elements of the new build and keep within the suggested budget.
David Salisbury were chosen over competitors for a number of reasons. Our designs were exactly what the clients imagined and perfectly reflected their vision for the hotel. We offered a full turnkey service which was important to our clients as they still had to run the hotel whilst the works were taking place.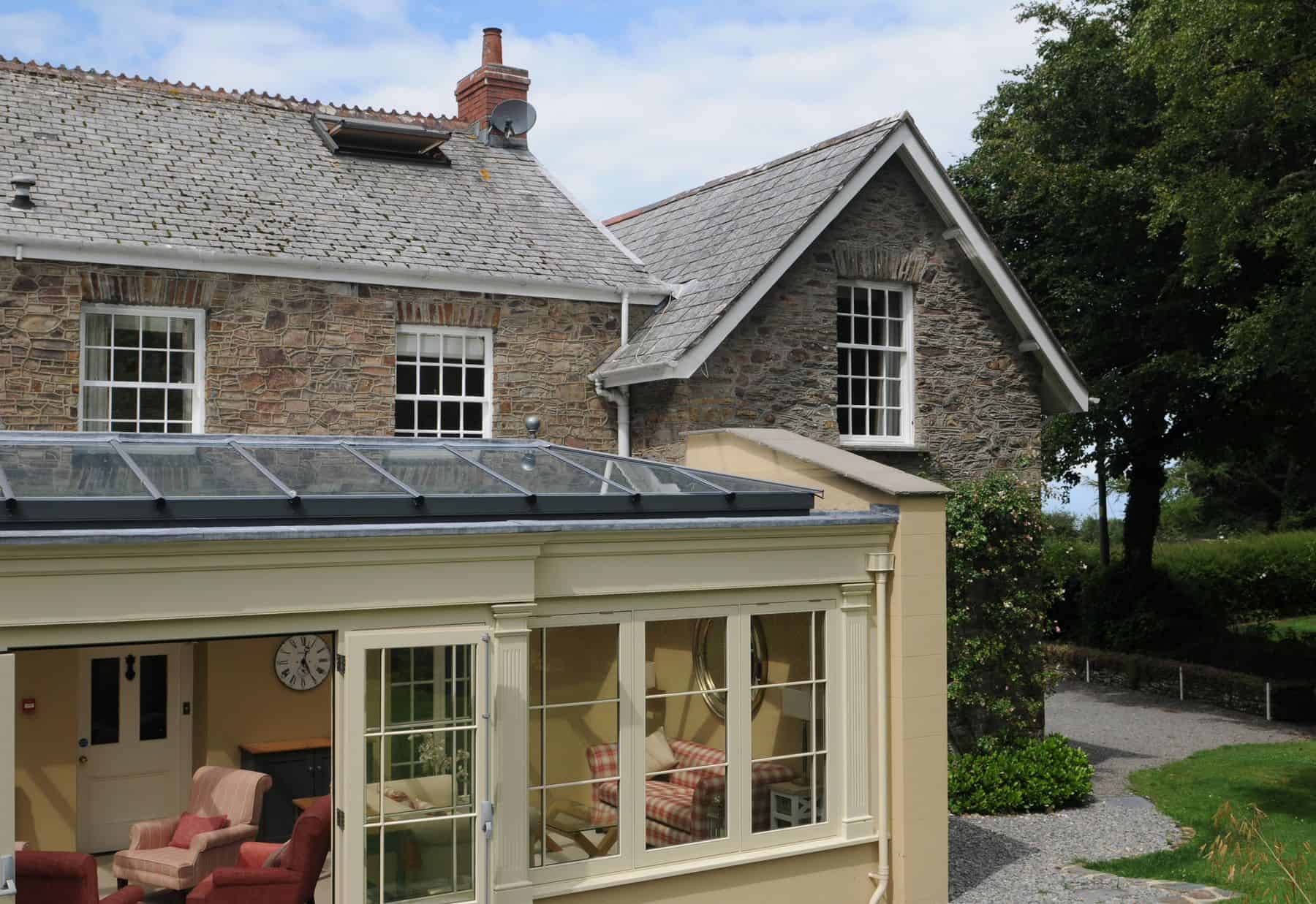 A tough decision was made to remove the existing grapevine, which was undoubtedly the main feature of the old conservatory. The new orangery would be completely sealed from the outside elements to provide an all year round room for hotels guests. The existing balcony and French windows that were never used were removed and replaced with a sash window to match the adjacent ones.
The old lean-to conservatory was dismantled and removed from site and the new, larger orangery installed in its place. Asked about the execution of the project, Huw told us, "It wasn't without a few minor problems, which were unexpected. We had a meeting and someone from David Salisbury took note of the things I felt needed to be addressed. My comments were obviously taken very seriously because within a very short space of time the snags I'd highlighted were rectified by David Salisbury's remedial specialists. I'm a realist and I recognise that projects like this sometimes have their problems. It is how you deal with them that will make a difference and I felt that in the end, everything was dealt with in a prompt and professional way. I was left feeling completely happy. Our guests love the orangery and we're absolutely delighted with the finished result. It's a publicity opportunity and even people making enquiries ask about the orangery. I'm amazed at what a talking point it's become".
When asked about the commercial aspect of the investment in the orangery Huw told us, "Having it has allowed us to open up all three of our new suites. The increase in business we're already seeing will pay for the orangery within three to four years. We were originally thinking of expanding our business by acquiring a new premises, but the inherent taxes and costs involved pointed towards investing here. We've already asked David Salisbury to quote for a new porch and we now have an alternative business plan that could also see a new orangery restaurant here in the future!"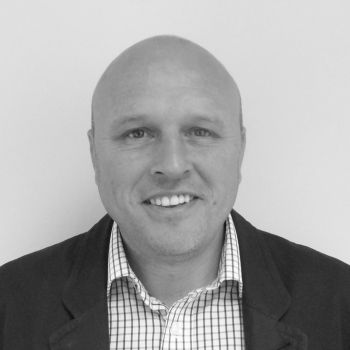 Designer

​,

David Salisbury
Simon Martin
Simon has seen many changes in our market place and has a wealth of experience in all aspects of both design and planning. He has a good rapport with clients and a natural empathy for the built environment having worked on many listed properties as well as hotels and other hospitality locations. Simon is happy to take the brief from the client, but also work closely with architects and other professionals.
Simon believes his great strength is being able to visualise the concept before he starts any drawing and after more than 30 years in the industry, he still gets a real buzz from his work.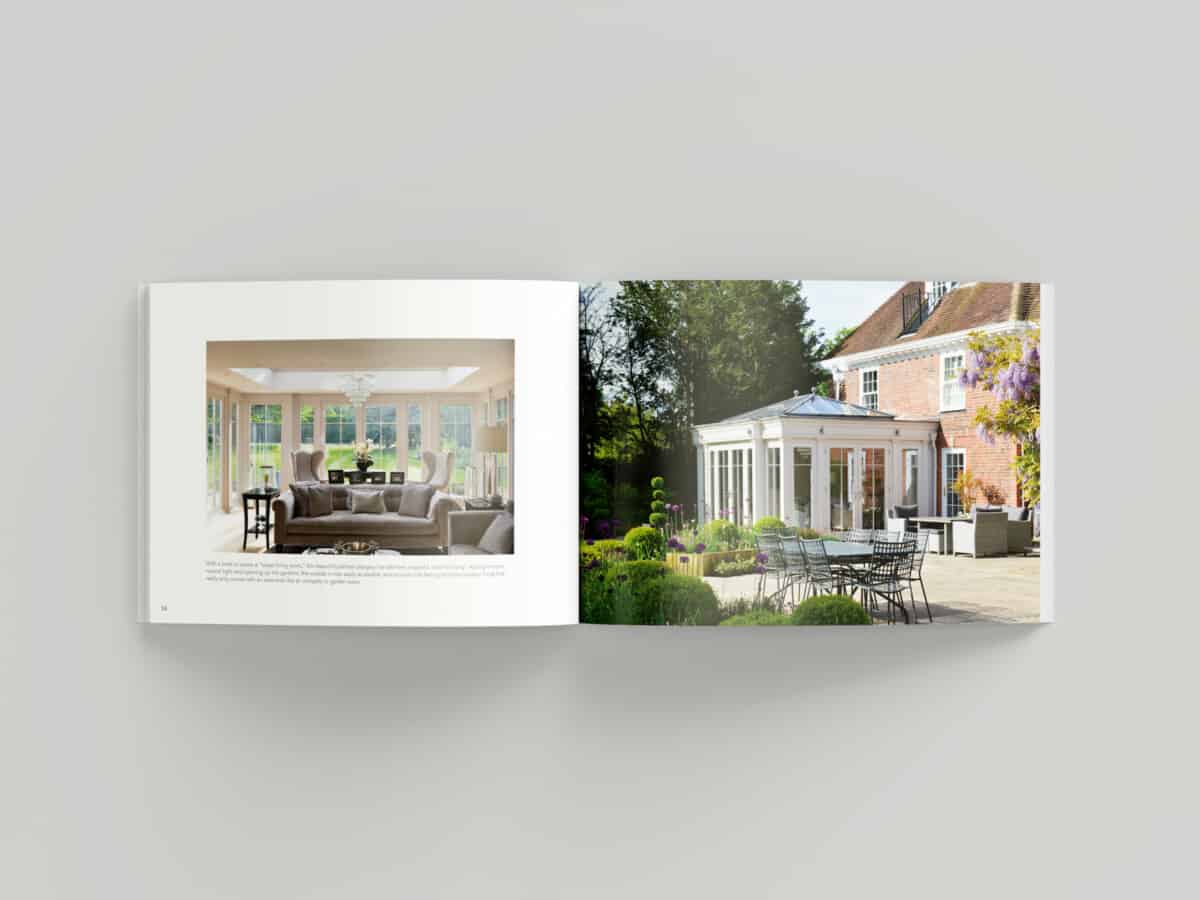 Request Our Latest Brochure
Full of inspirational designs to captivate your imagination.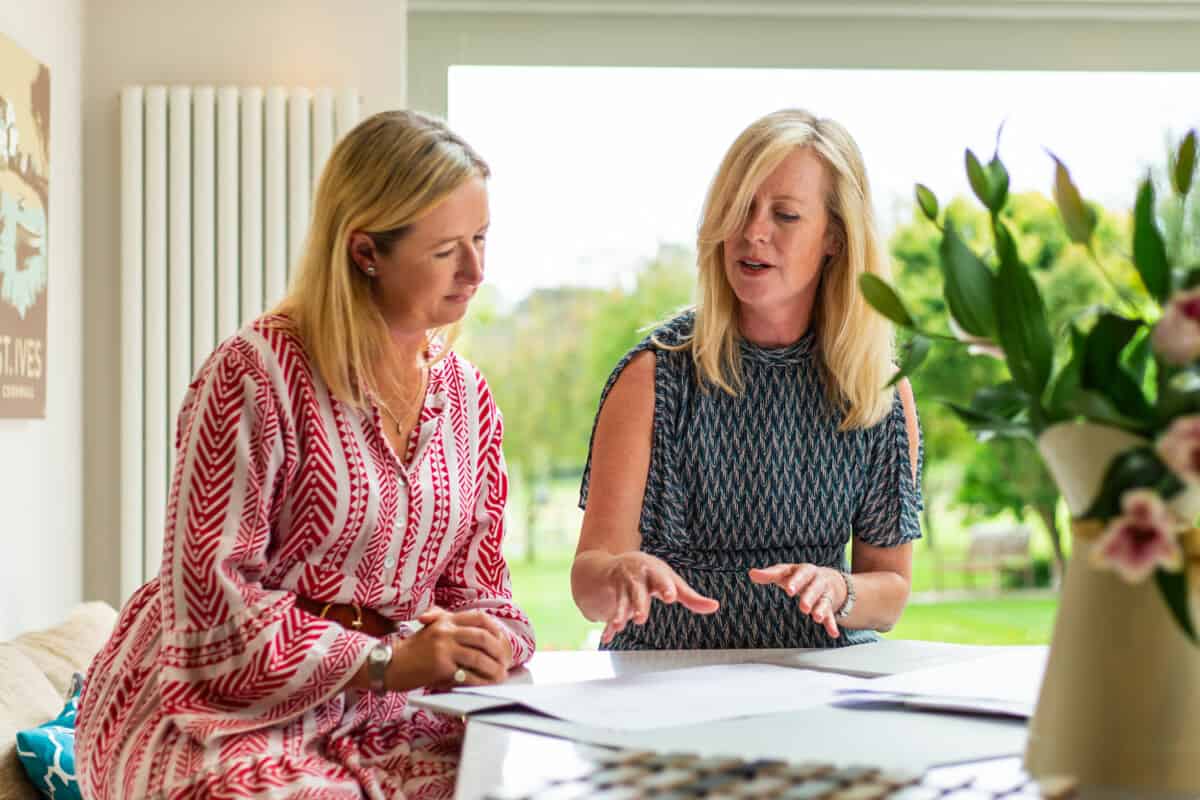 Book a Design Consultation
Our team of expert designers look forward to inspiring you.