The advent of modern glazing technologies has long since rendered the concept of older conservatory style extensions as "being too hot in the Summer and too cold in the Winter" as redundant. Modern orangeries and garden rooms are designed for year round enjoyment and so much more than just Summer or seasonal rooms.
David Salisbury's orangery designs become an integral part of our customers' homes and the room they spend the most time in. In this article, we'll take a look at 10 designs that really capture the essence of year round enjoyment.
Whilst Summer might be over, we can't help thinking back to this contemporary orangery with bi-fold doors (above left) which quite literally connects the indoors with outside. Imagine being able to move seamlessly from your kitchen to dining table and choosing whether to eat inside or out. 
In a similar fashion, this mansard roof oak orangery (above right) was designed to match the existing building, with its complementary roof tiles. The French doors provide convenient access to the garden, whilst the nature of any orangery with its solid perimeter roof and accompanying insulation, ensure this orangery is used just as much in colder months as it is in the Summer.
As the nights start drawing in, there is always something welcoming about seeing the lights of your home – and this orangery (above left) is no exception. Our customer now enjoys this new space so much, he has decided to re-locate his desk and part of his office into the orangery, so he can spend even more time there.
If the more Autumnal weather of late is making you think of warmth at home, this orangery with immaculate modern interiors (above right) has a particularly cosy looking log burner. Archie, the owner's dog, certainly looks at home!
It is not just our painted timber orangeries that look so appealing as dusk approaches. This oak orangery in West Sussex (above left) looks just as inviting by day as it does by night.
Creating an open plan living space remains perhaps our most sought-after design request, with an orangery kitchen extension the most popular function. The open plan space created by this large orangery in Berkshire (above right) combines a bespoke kitchen with a dining room and living room.
Continuing the kitchen extension theme, the monochromatic design (above left) looks beautifully sleek and modern, even if it was winter and raining when we visited to take these photographs.
Illustrating the point that our orangeries become an integral part of the home, this living room orangery in Buckinghamshire (above right) is so much more than simply an extension – it has transformed our customer's home, creating a room for living any time of the year.
Creating multi-functional spaces is a subject that we touched recently in our recent article on adding space and value to your home. This open plan orangery (above left) joins a kitchen extension to a dining room, along with space for a home office and media room. 
Finally, this oak orangery in Somerset (above right), with a combination of bi-fold doors and French doors, shows how easily that sense of indoor/outdoor living can be achieved.
These bespoke extensions, whether an orangery, garden room or oak framed building, are designed to transform your enjoyment of your home, all year round.
If these examples have inspired you and you want to find out more about the possibilities of improve your living space, contact us to take the next step.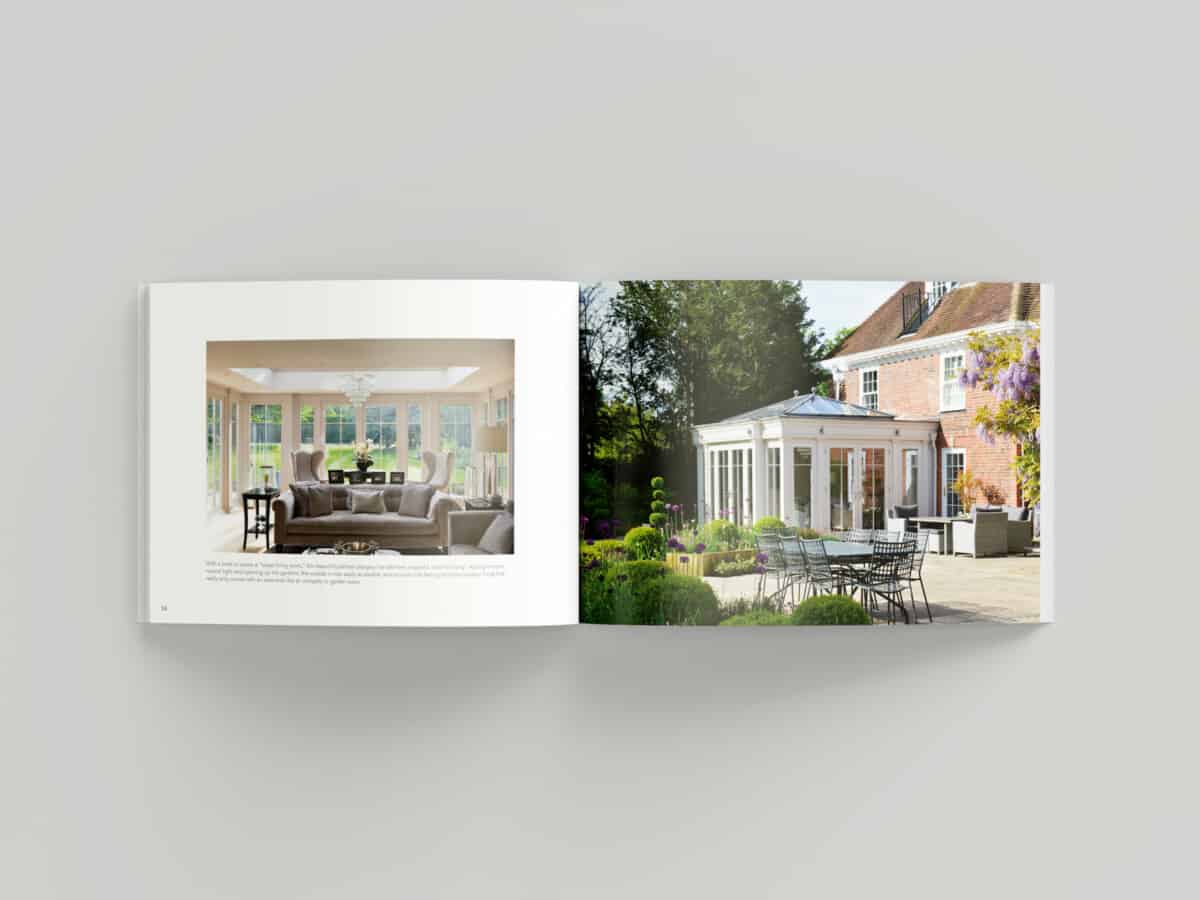 Request Our Latest Brochure
Full of inspirational designs to captivate your imagination.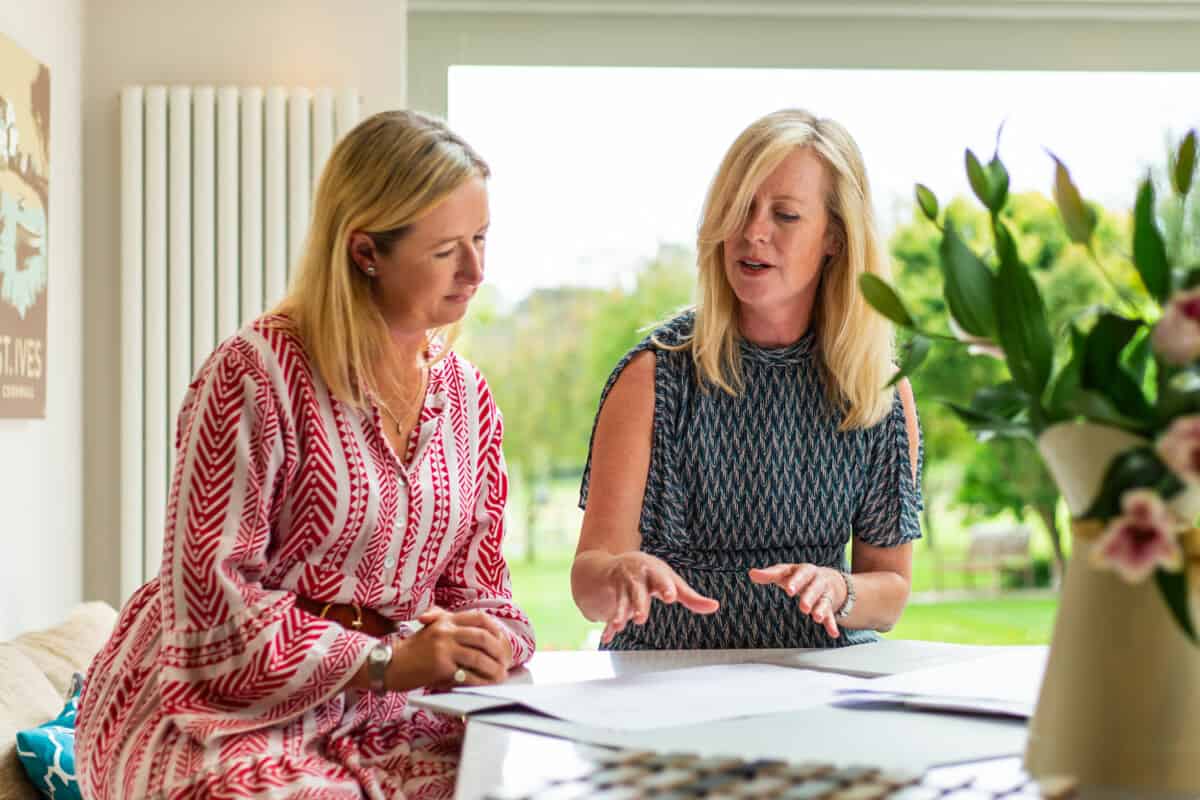 Book a Design Consultation
Our team of expert designers look forward to inspiring you.