The awards keep coming for David Salisbury's orangeries and oak garden rooms! The winners of the 'Best of Houzz Design 2020' awards have just been announced and we're honoured to have won this award for the fourth time in the past five years.
If you don't already know Houzz, it's a "platform for home improvement and design, bringing homeowners and home professionals together in a uniquely visual community." Conceived in the USA in 2009, it has been growing steadily here in the UK over the past few years to now number over 2 million monthly users.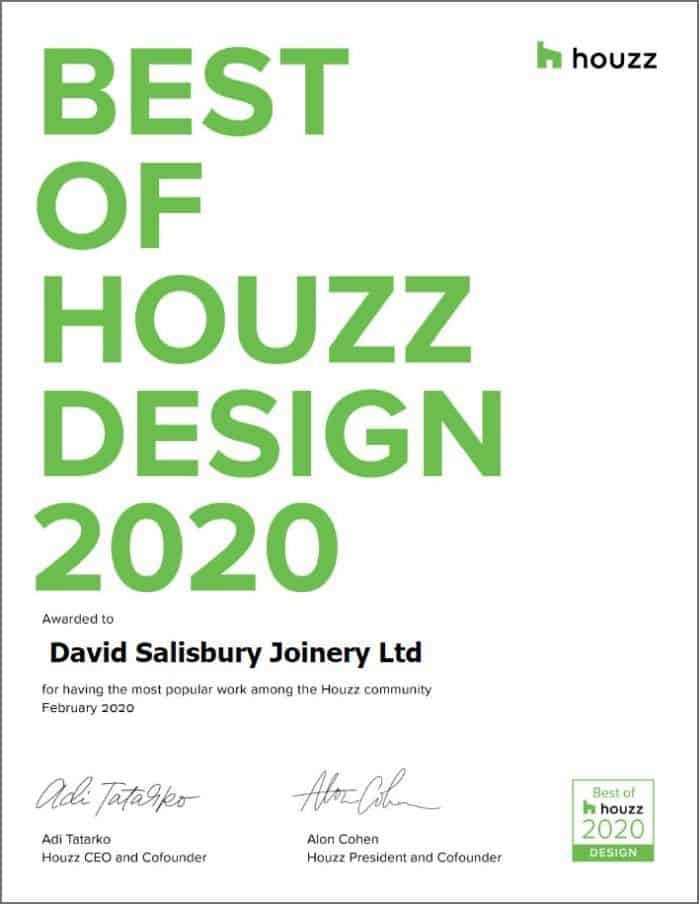 As something of a specialist or niche social media platform, the benefit of Houzz is the connection it creates between homeowners considering a home improvement project and companies supplying into this sector – so adding details of David Salisbury's bespoke orangeries and oak garden rooms onto this growing online community was an obvious decision.
Users of Houzz are looking for design inspiration and photos of our successfully completed oak orangeries or orangery kitchen extensions continue to be particularly popular.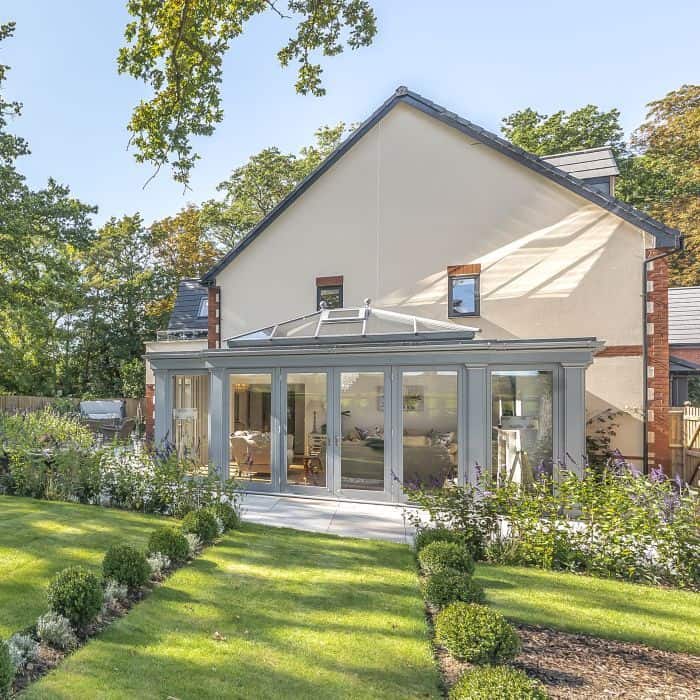 The 'Best of Houzz' badge is awarded every year, with the Design Awards chosen by the millions of users of Houzz: a combination of homeowners (about 90% of the total audience) and home building, renovation and design professionals (the remaining 10% or so).
What is especially satisfying is that these awards are based on the most popular projects and photos amongst the Houzz community.
"This year's Best Of Houzz awards go to an incredibly talented and service-oriented group of home renovation and design professionals, and we're proud to highlight the winners on the Houzz website and app," said Inés Cid, Managing Director for Houzz UK. "This award is particularly meaningful as it reflects the sentiment of the millions of homeowners in the Houzz community who are hiring home professionals for their projects across the UK and around the world."
If you haven't already, take a look at David Salisbury's Houzz profile here. We regularly add new content, all of which is featured first via the Case Studies section of our website.
Following on from our Conservatory & Orangery Award last November, this honour is the latest in a long-line of success for David Salisbury Joinery. Will the rest of 2020 bring yet more awards!?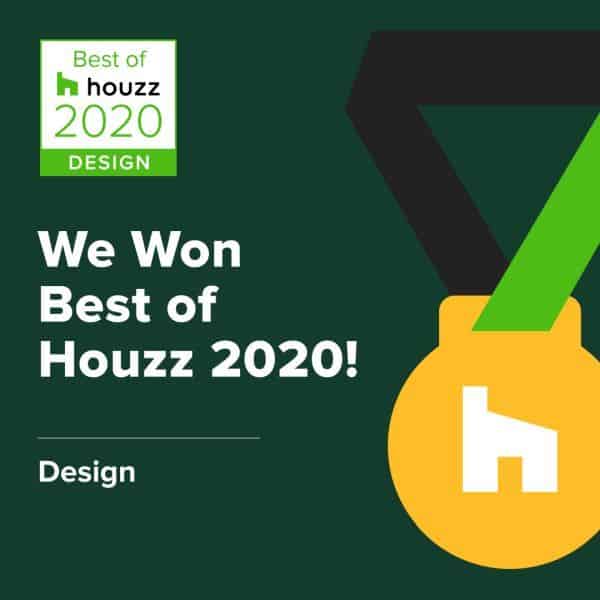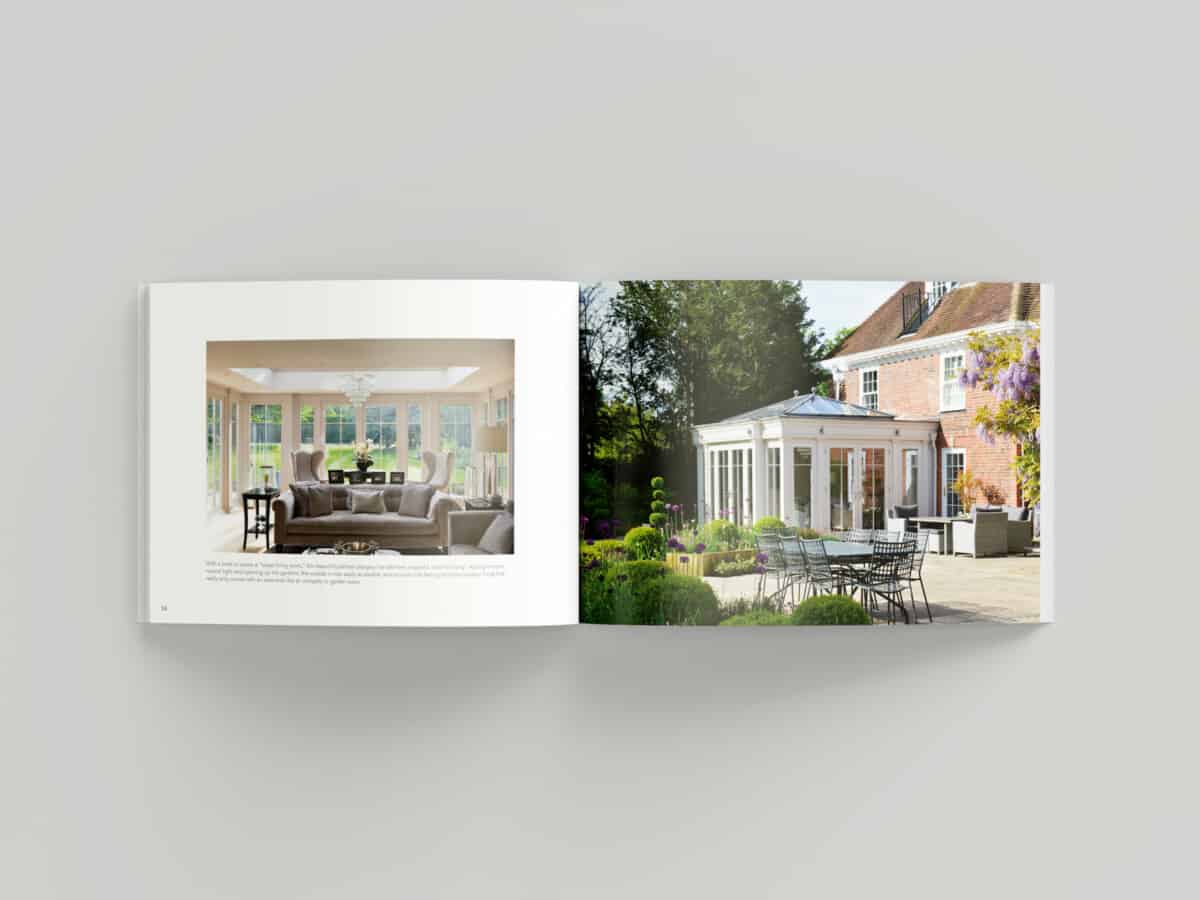 Request Our Latest Brochure
Full of inspirational designs to captivate your imagination.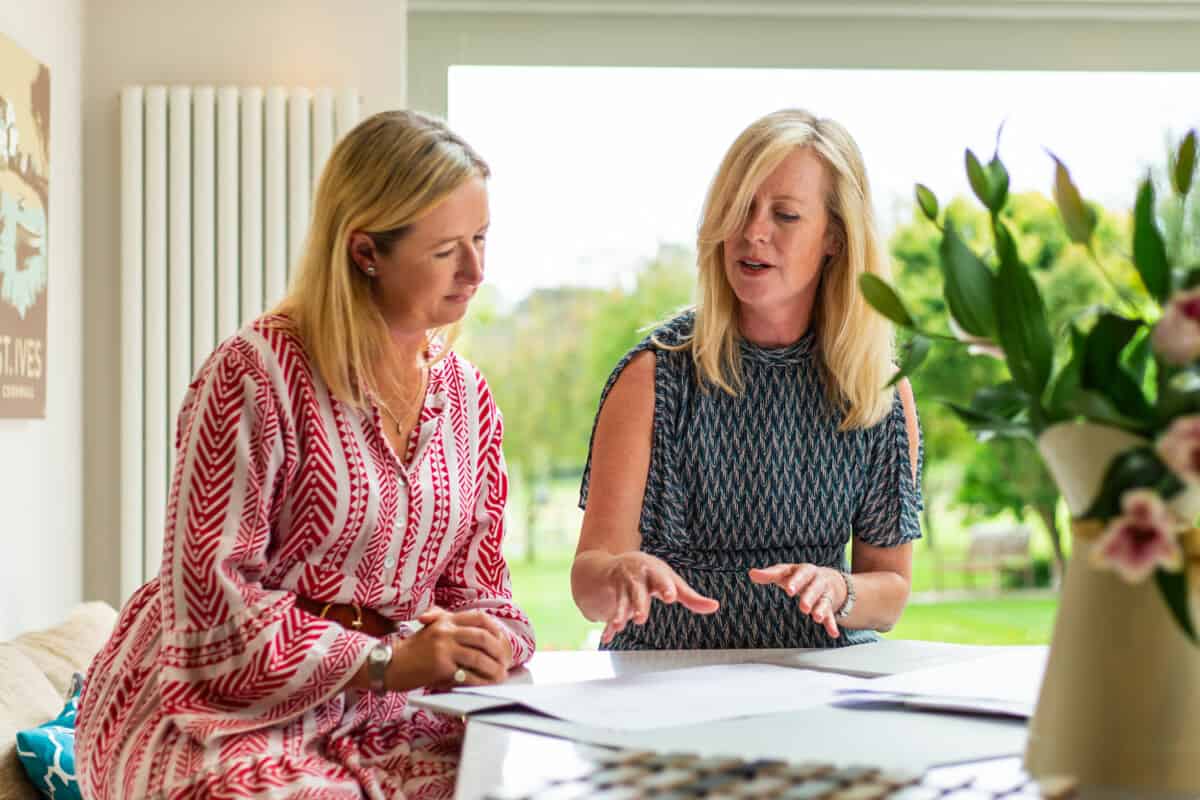 Book a Design Consultation
Our team of expert designers look forward to inspiring you.