If you have been thinking about extending your home but have been concerned as to how any new addition will work with your existing property, seeking some expert design advice is an important initial step.
Before that, to help inspire your initial thoughts, here's some of our key recommendations which our designers will discuss with each new customer, as we aim to ensure every design will work in harmony with your home.
The starting point for any bespoke orangery or garden room design will be the architecture of the existing building, along with the surrounding environment. Here are 5 key design features that will help ensure a new orangery will blend in with the style of your home.
Paint Colour
Perhaps the most obvious element is choice of colour, when choosing a painted wooden orangery. Timber is an ideal material for painting – here at David Salisbury, we apply three coats of factory applied micro-porous paint providing a fully finished product, which allows the timber to breathe naturally.
Choosing a paint colour to match the existing windows, fascia, eaves and other external joinery of the host building is often integral to a design that blends in.
Window Design
The fenestration details are a secondary key element which help provide a joined-up overall look. In these examples below, one can see how the orangery windows match the designs of the original building, both in terms of shape and the specific window bar details.
As in the case of the wedding venue orangery at Clevedon Hall, the arched windows required a fully bespoke design in order to echo the corresponding windows, which were part of the original building, dating back to 1852.
Brickwork
Different types of brickwork are the next design feature to consider. An orangery or conservatory will often be designed with 'dwarf walls,' which are essentially low walls that are used as the base for the perimeter of the timber extension.
In the example below left, the bricks were chosen as an exact match to the original home, for a complementary look. In contrast, the design below right is something of a throwback to what the original orangeries were all about, with large vertical sliding sash windows set into solid brick walls, with a flat roof and a glass lantern. The result is an extension that looks like it has always been there.
Roof Design
An experienced designer will look to the architecture of the roof of the existing home to influence the design of a new orangery or garden room. A mansard style roof orangery can be designed with the same pitch (angle of steepness) as the main roof. Choosing matching roof tiles will further ensure a harmonious look.
The addition of one or more roof gables into the design of a new garden room, which copy the style of the existing property, is another method of ensuring an overall look that blends in, as this example below right neatly illustrates.
Surrounding Landscape
Finally, the surrounding landscaping can be designed and adapted to work in harmony with any new orangery scheme. Examples of this might include exterior paving or tiling which extends into the home, providing a seamless link. This is especially important to consider if thinking about bi-fold doors, for example, which when fully opened will provide a sense of indoor/outdoor living – and can therefore accentuate any design features which do not work in sympathy.
So that's just a few of the key design factors that we will take into account when designing a new orangery or garden room to ensure it blends in with your existing home. Our latest video covers our design philosophy and illustrates how a David Salisbury will transform your home – watch here.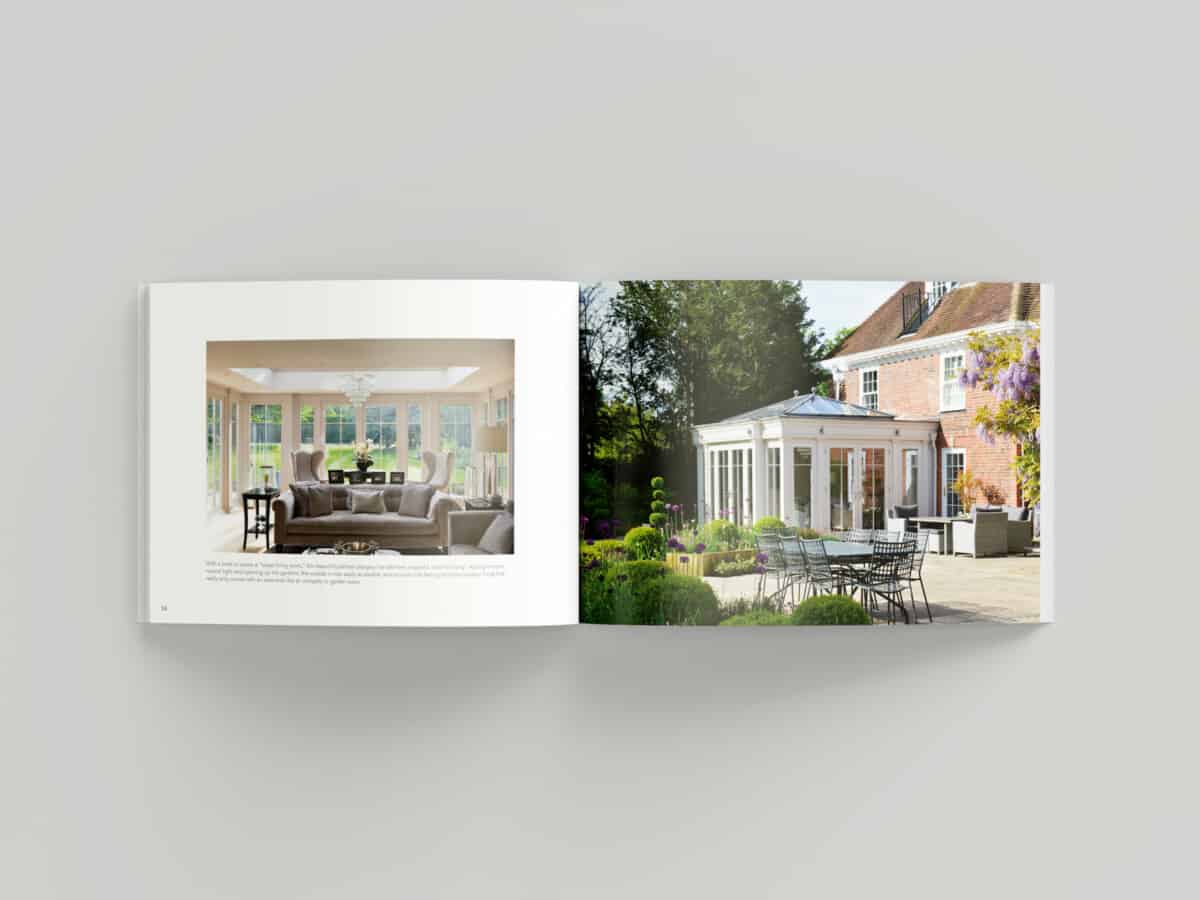 Request Our Latest Brochure
Full of inspirational designs to captivate your imagination.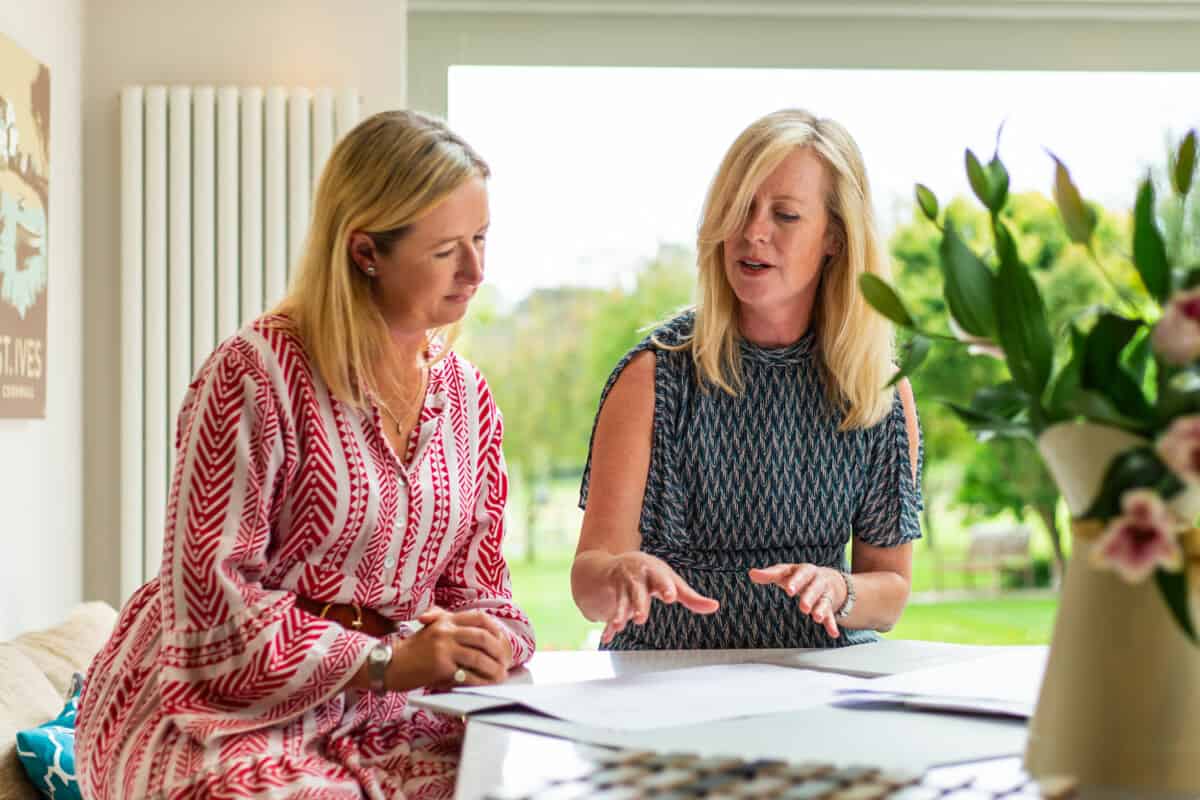 Book a Design Consultation
Our team of expert designers look forward to inspiring you.