With a garden and views like this, it is easy to see why an orangery was chosen to provide the finishing touches to this Grade II listed period home in East Sussex.
As part of a wider refurbishment of the whole property, which also included the complete re-landscaping of the garden and the installation of a swimming pool, this orangery created the all-important link between indoors and out.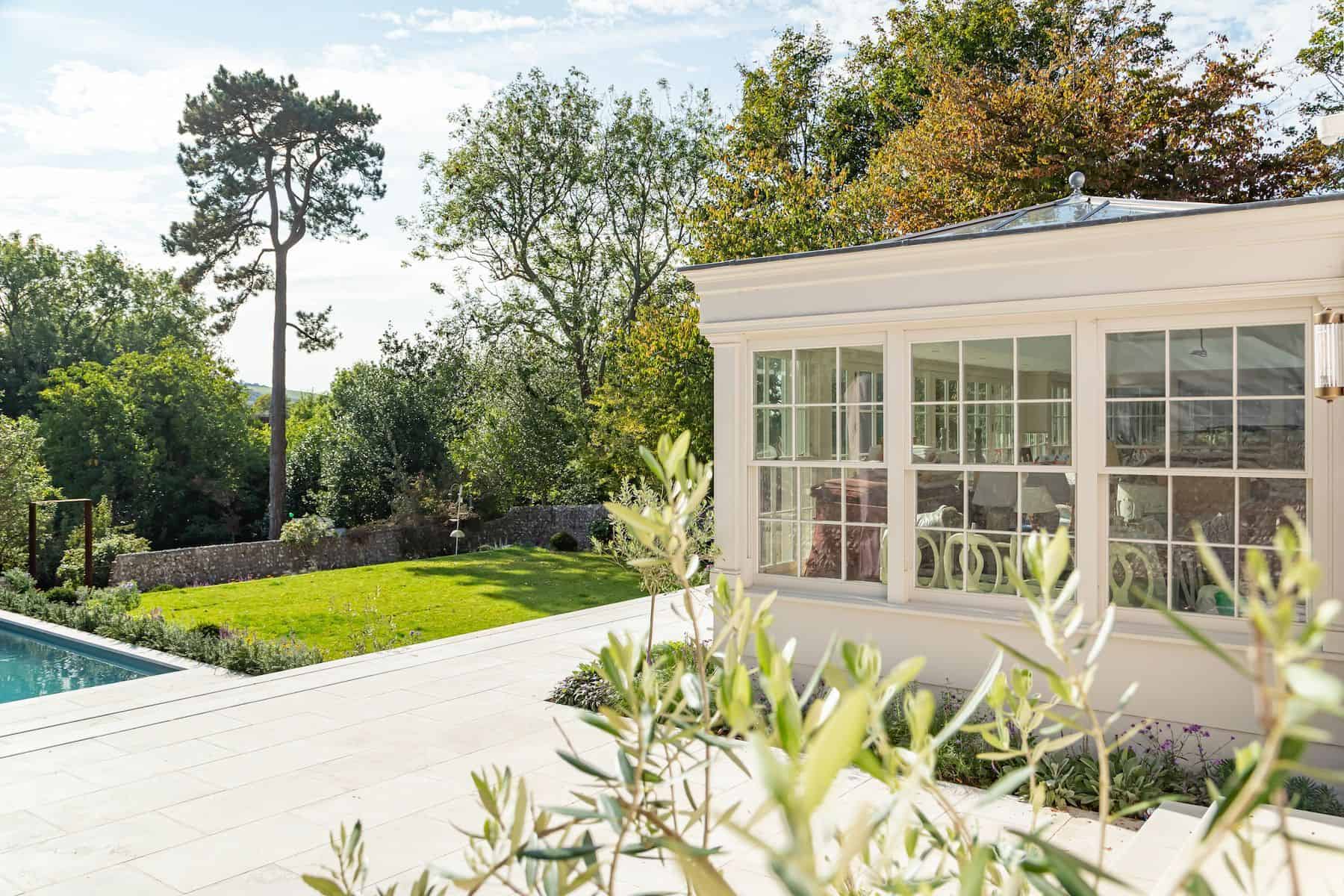 ORANGERY CONNECTS HOUSE & GARDEN
Designed by John Baker, one of David Salisbury's most experienced and creative designers, the large roof lantern is influenced by the distinctive roof gables of the main house.
The orangery itself occupies a substantial footprint, measuring approximately 9m wide by 4.5m deep – maximising the available space accordingly.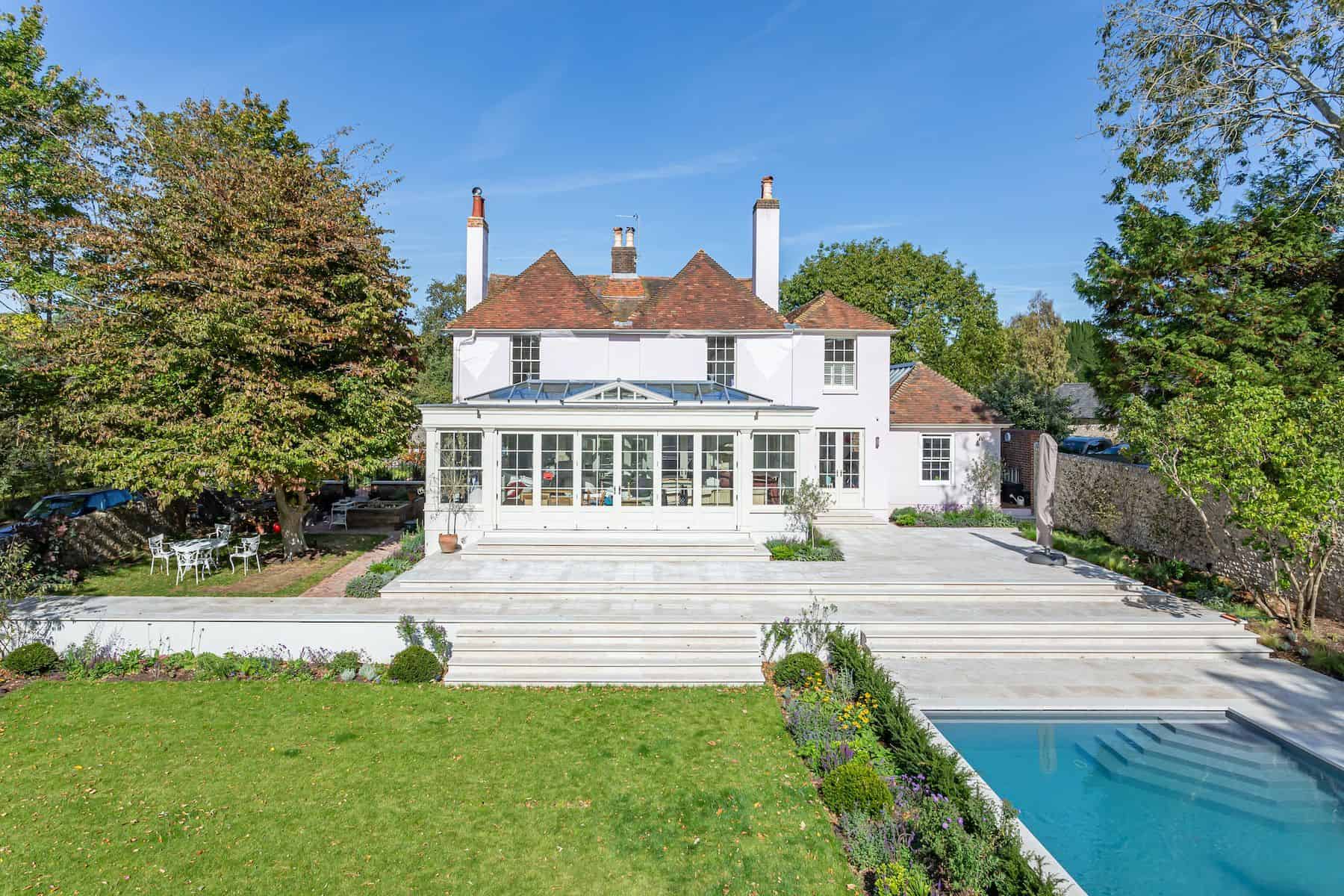 The combination of windows, doors and the afore-mentioned roof light ensure the new room is flooded with natural light – helping to create an open plan living space to be enjoyed whatever the time of day or year.
The front aspect of the orangery has a combination of French and bi-fold doors which can be opened up to create that sense of merging outdoor living with the indoors: the perfect solution for a sunny day, spent with family or friends.
The subtle shade of 'Shadow Stone' was chosen from our own exclusive colour palette, as a complementary tone to the freshly re-painted main part of the house.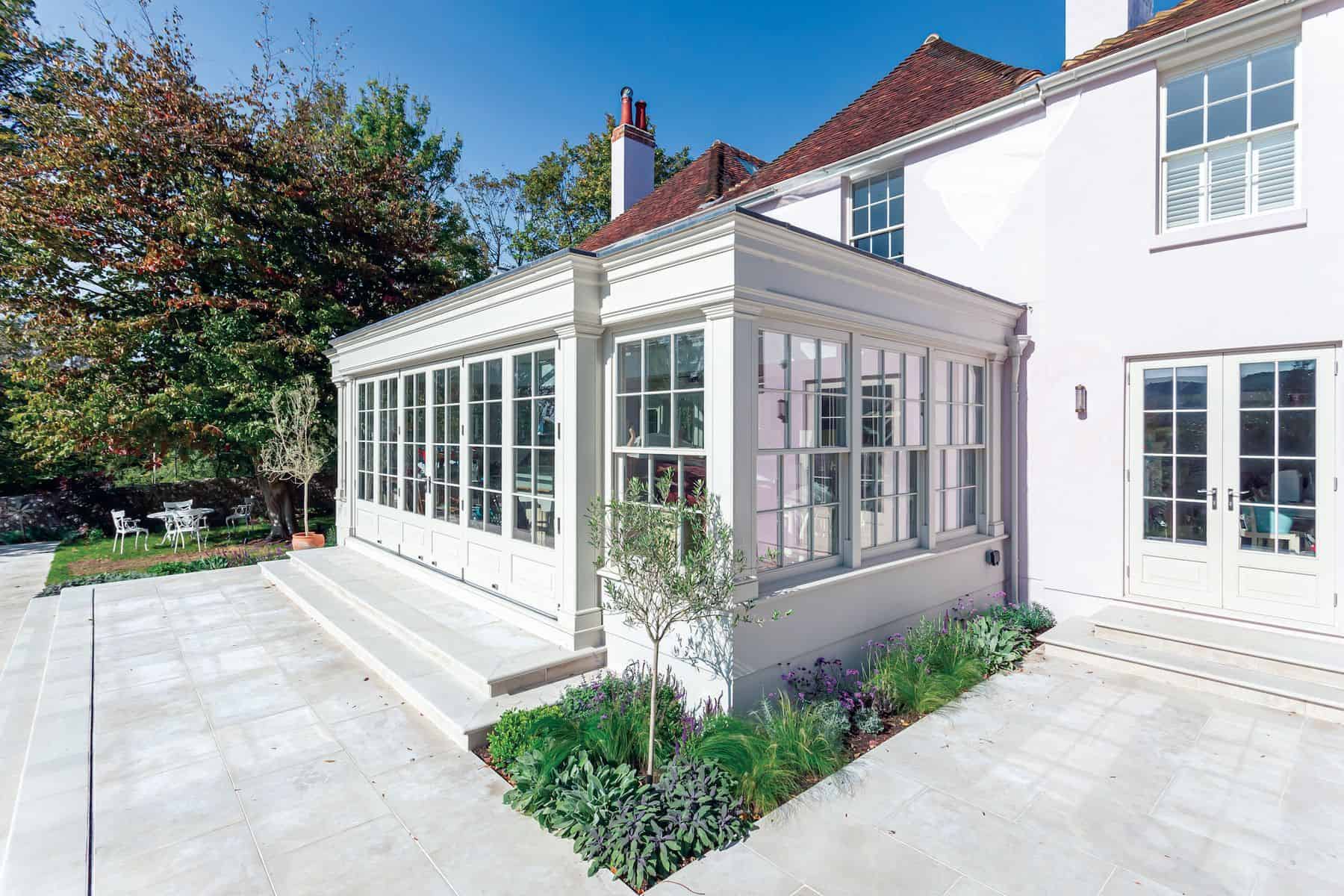 In addition to the orangery, David Salisbury was contracted to design a number of internal and external French doors, to match the joinery of the orangery.
The overall result is a complete transformation of this home, bringing with it the very best aspects of today's modern living.
A glazed extension, such as an orangery or garden room, brings adaptable open plan living space, filled with natural light, which brings you closer to the outdoors. These latter two benefits have proven to have a positive impact on our health and wellbeing.
This David Salisbury orangery has helped transform this home and our customer's enjoyment of their house and garden.
If you want to find out more about our orangeries and how they could potentially improve your home, contact us now and request our inspirational brochure.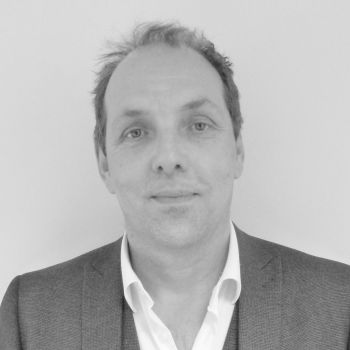 Designer

​,

David Salisbury
John Baker
John is vastly experienced in all areas of design and build. He is also well versed in the technical aspects of our product and is happy to spend as much time as you need discussing ideas with you to achieve the perfect result for you and your home.
John has over 15 years' industry knowledge. His thorough command of design, build and all the technical aspects of any project means John is at his happiest discussing new ideas with clients to make the most of their homes.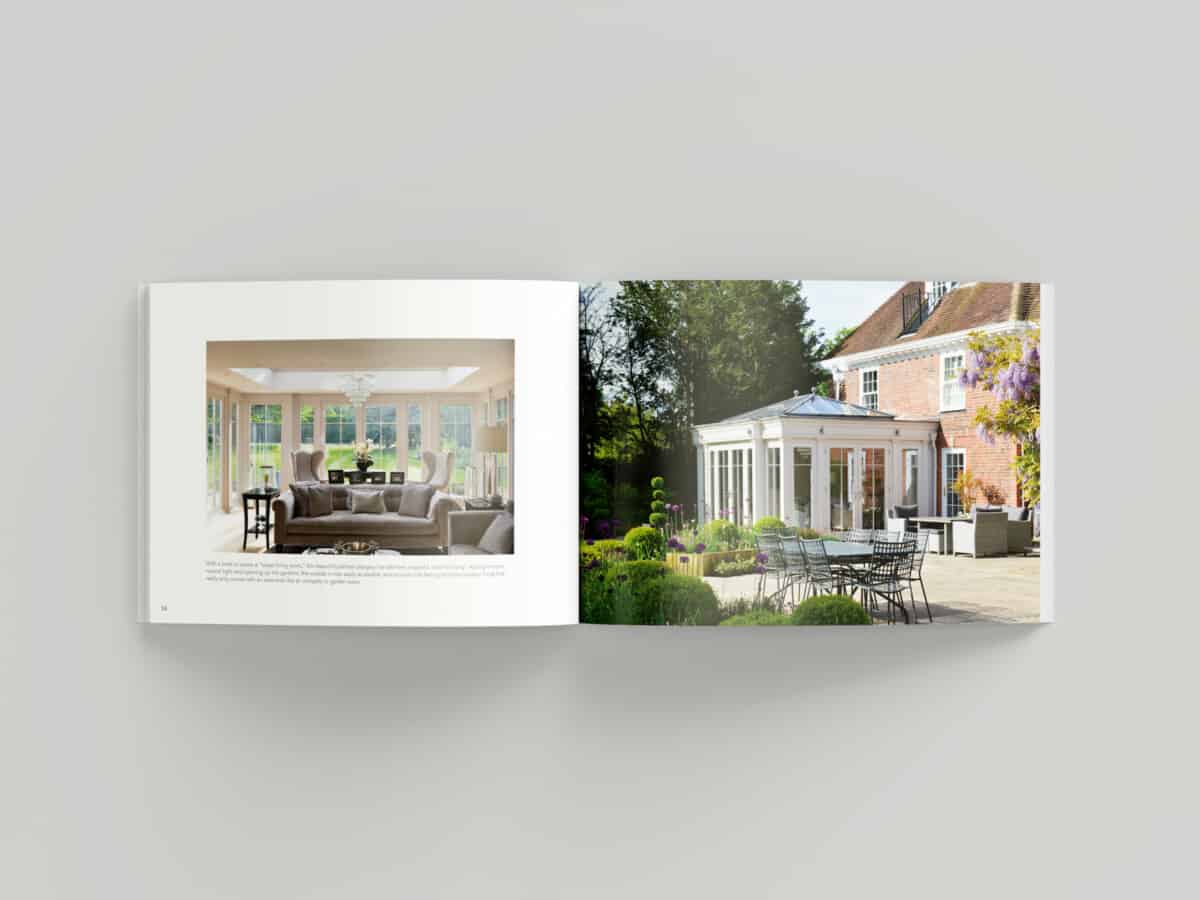 Request Our Latest Brochure
Full of inspirational designs to captivate your imagination.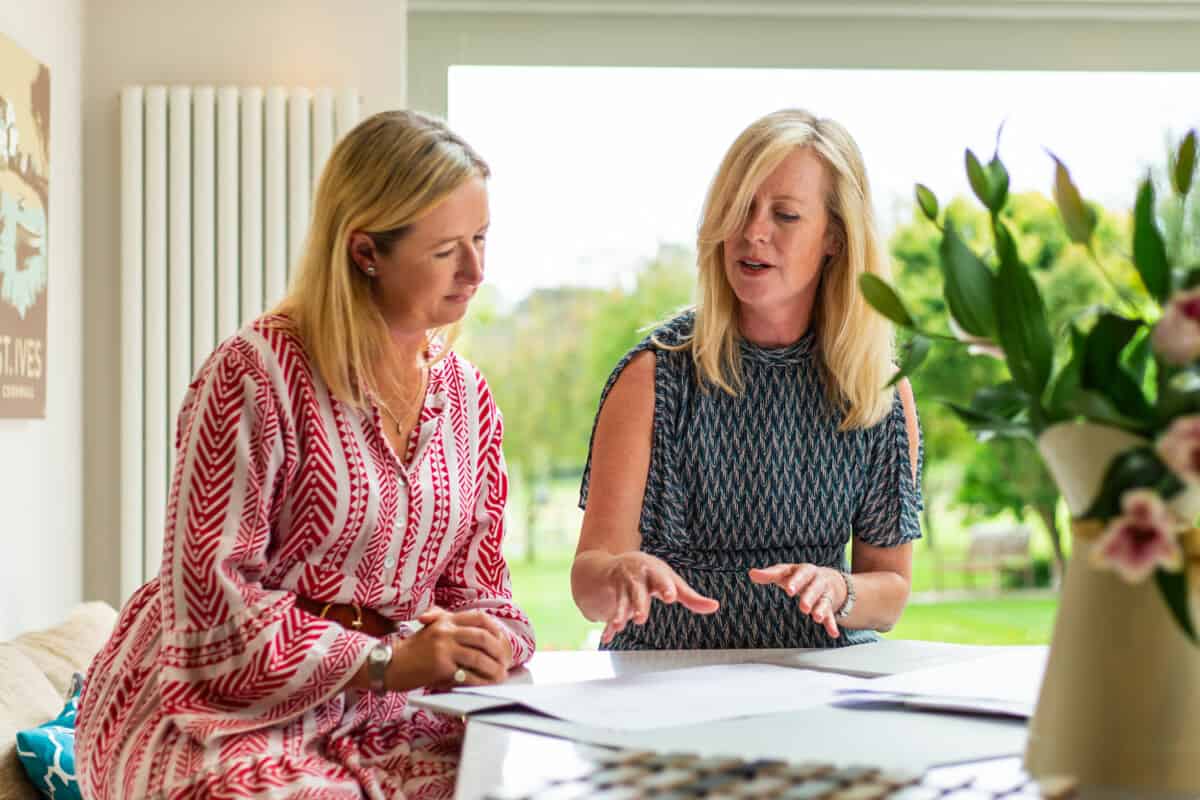 Book a Design Consultation
Our team of expert designers look forward to inspiring you.