This bespoke garden room design in the midst of the Somerset Levels completely transformed our customer's enjoyment of their period stone farmhouse, bringing views of the garden so much closer to the home.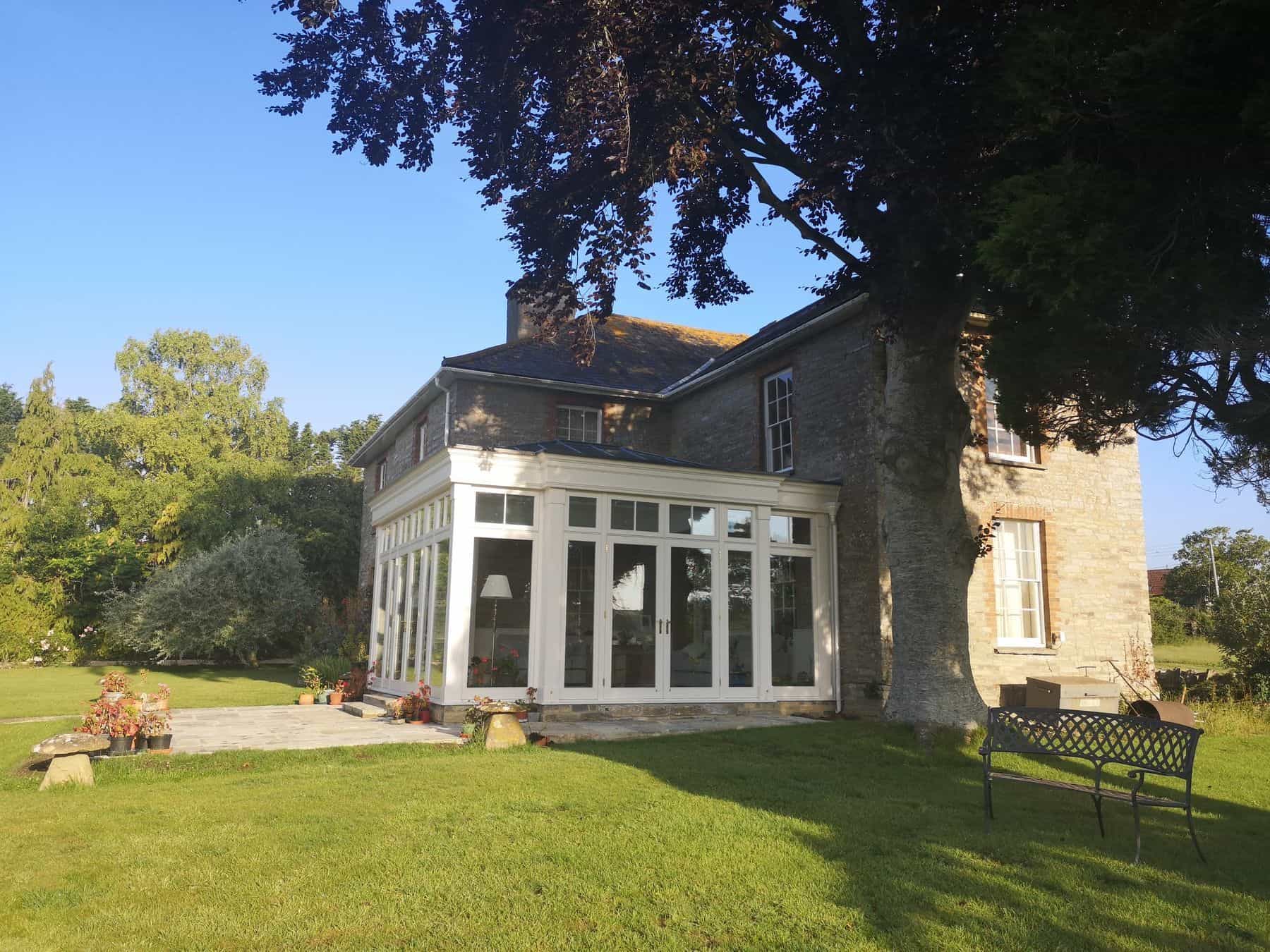 JOINING HOME & GARDEN FOR THIS FARMHOUSE
With its full height glazing and twin sets of French doors, it also created a beautifully light new living space – a room to be enjoyed by day and by night.
The new garden room is now filled with natural light, providing views of the outdoors and an adjacent favourite copper beech tree, planted by the owner's grandfather.
Absolutely thrilled to bits. Everything went perfectly from start to finish. We'd like to congratulate every member of your team. We couldn't fault anything at all with our experience of David Salisbury.

Client's Comment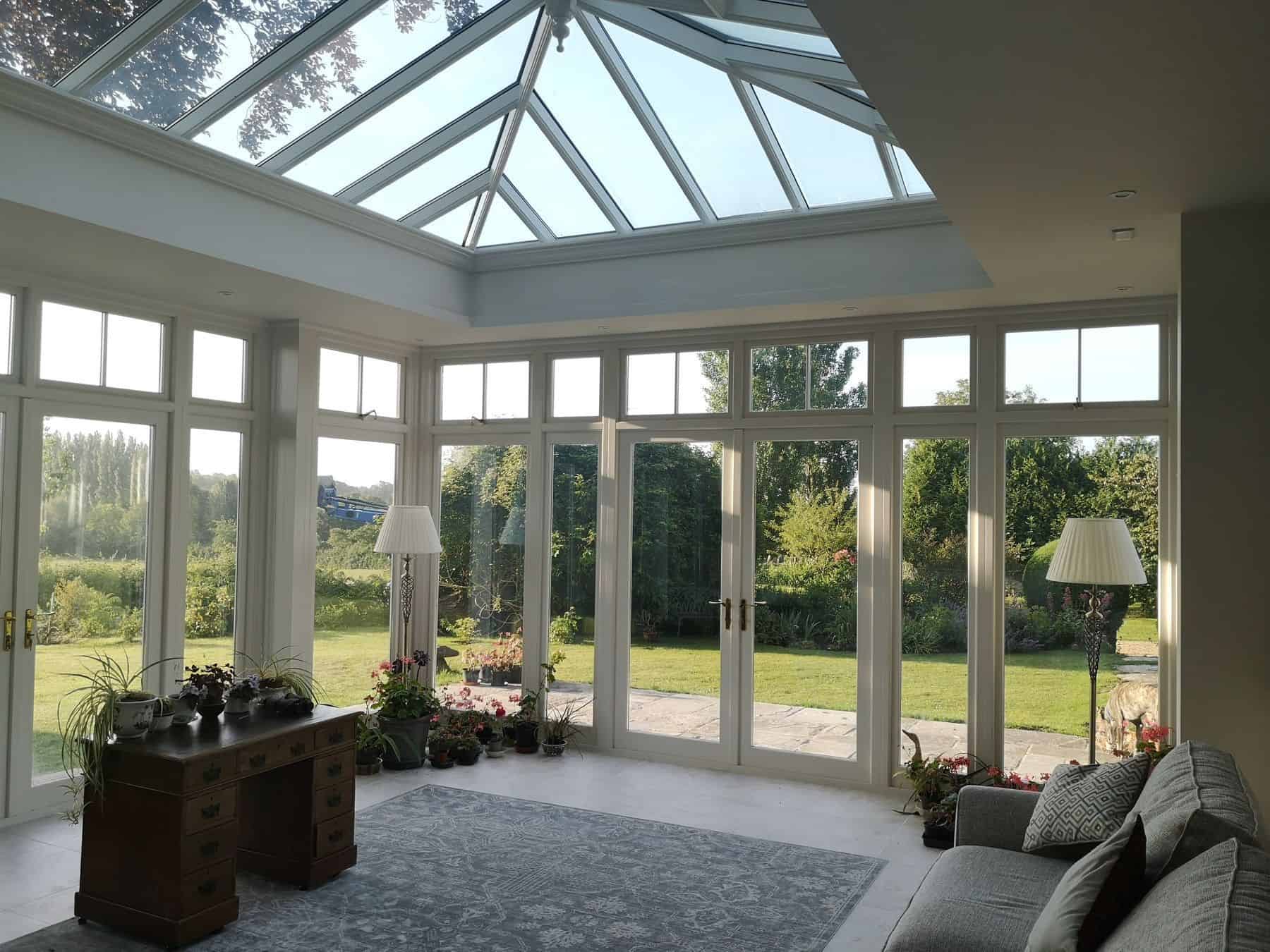 The timber joinery was painted in the popular 'Slipper White,' from our own unique colour palette, an off white tone with a subtle hint of very light grey – which complements the stone walls of the farmhouse, as well as the white wooden windows.
Measuring approximately 6m by 6m, the design is almost exactly square in shape.
This sympathetic design is the hallmark of every David Salisbury extension, something that Stephen Carter has managed to capture the essence of perfectly here. Some of the interior photos above illustrate just how seamless is the link between existing house and new garden room.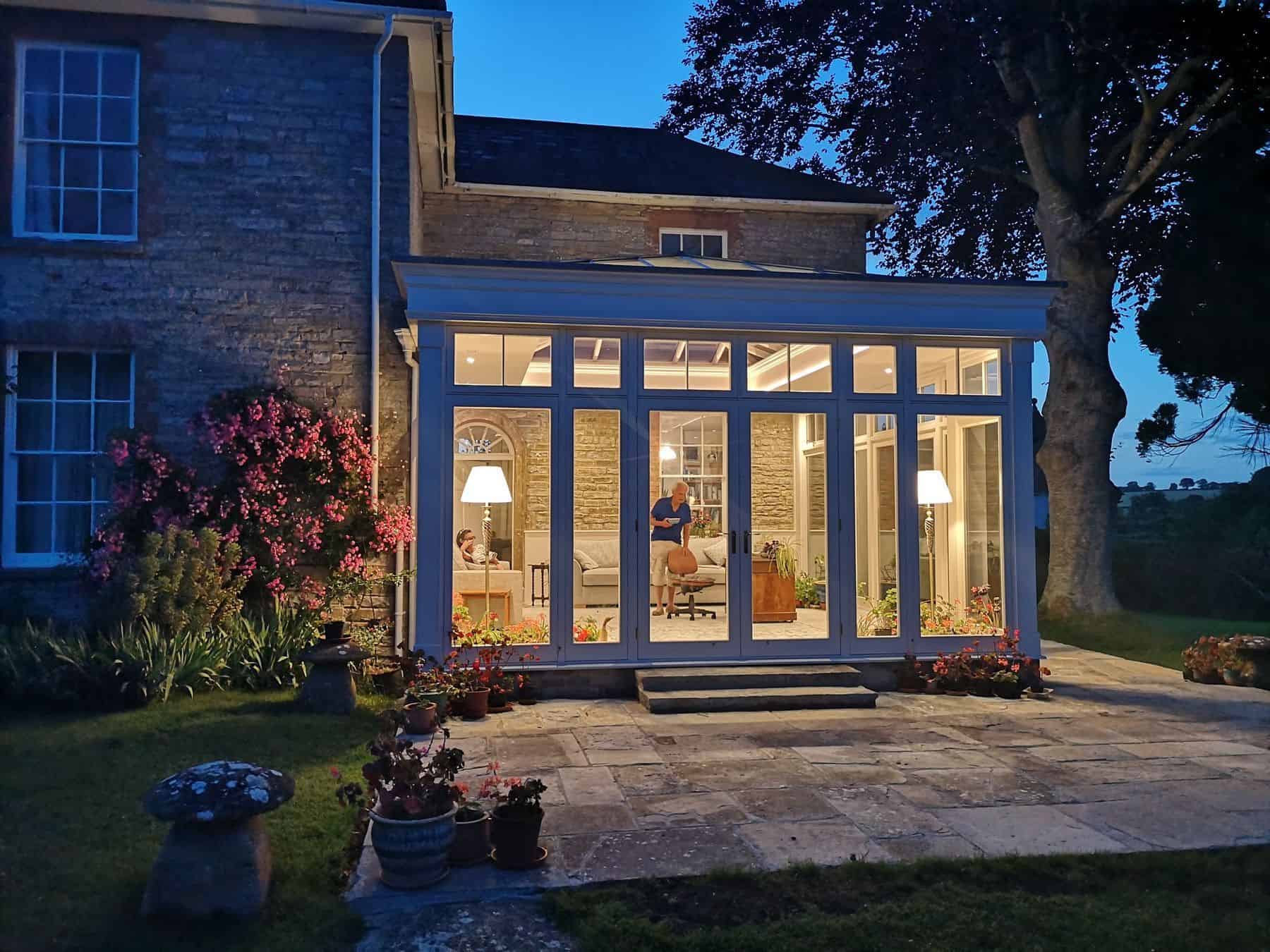 This garden room in Somerset has changed the way our customer lives their life – so much so, that they will be moving their home office into the garden room, being a light-filled, inspiring space to work in.
In addition to Stephen's design, Jonathan Brake Design helped round off the interior look and feel of the new garden room, with an interior design concept incorporating interior lighting and finishes.
It seems fair to leave the last word to our customer once again: "We would like to thank you and all of the team at David Salisbury for an excellent job. Our new garden room has already had several admirers."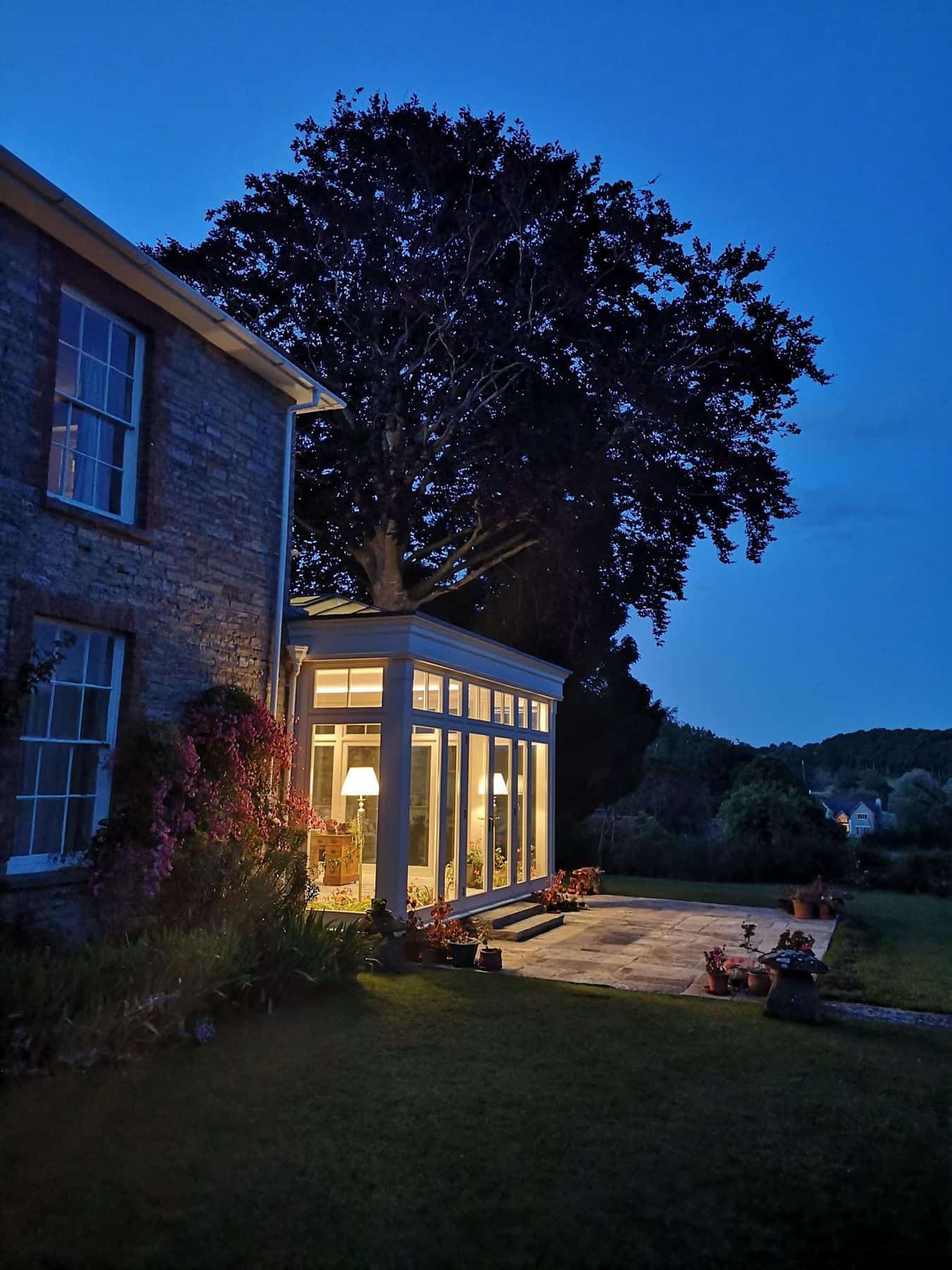 Photo credits along with interior lighting, finishes and interior design consultation by Jonathan Brake Design.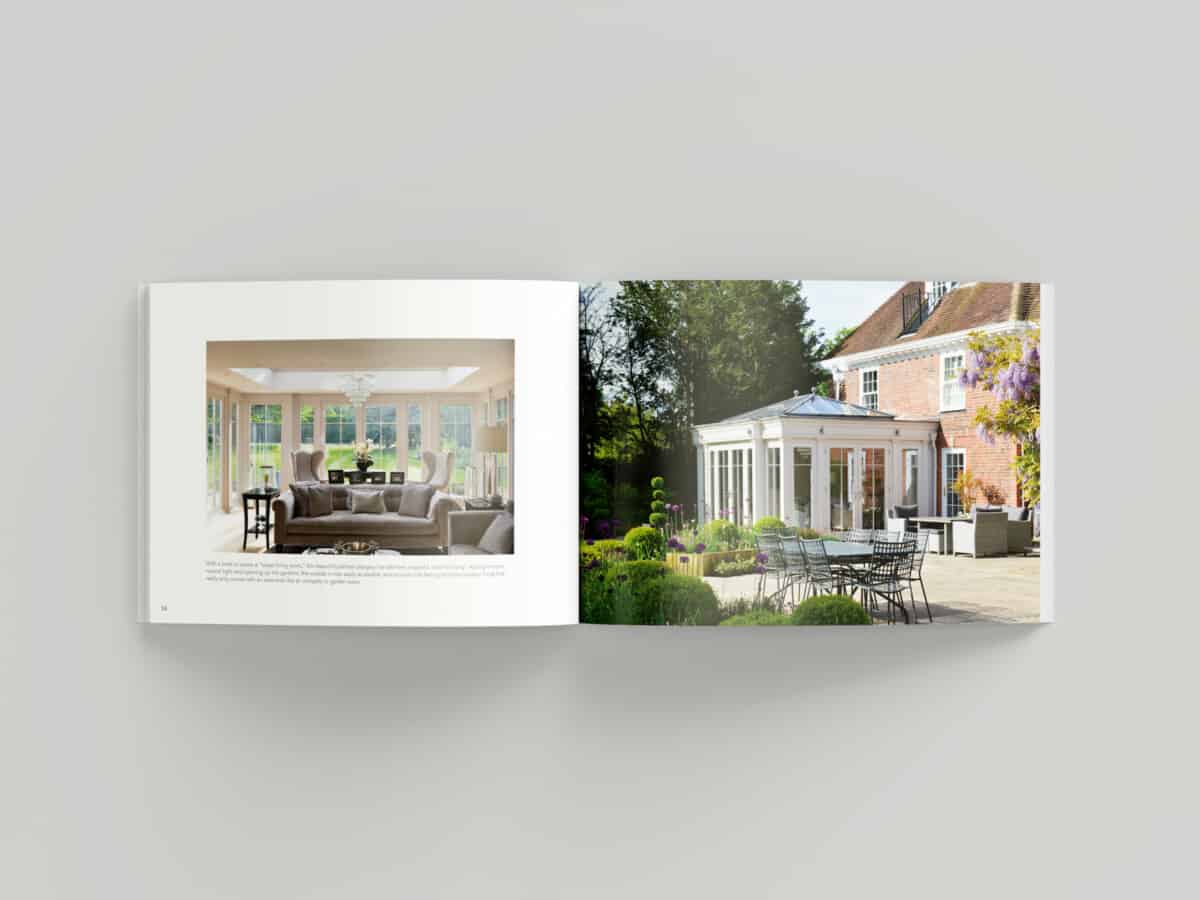 Request Our Latest Brochure
Full of inspirational designs to captivate your imagination.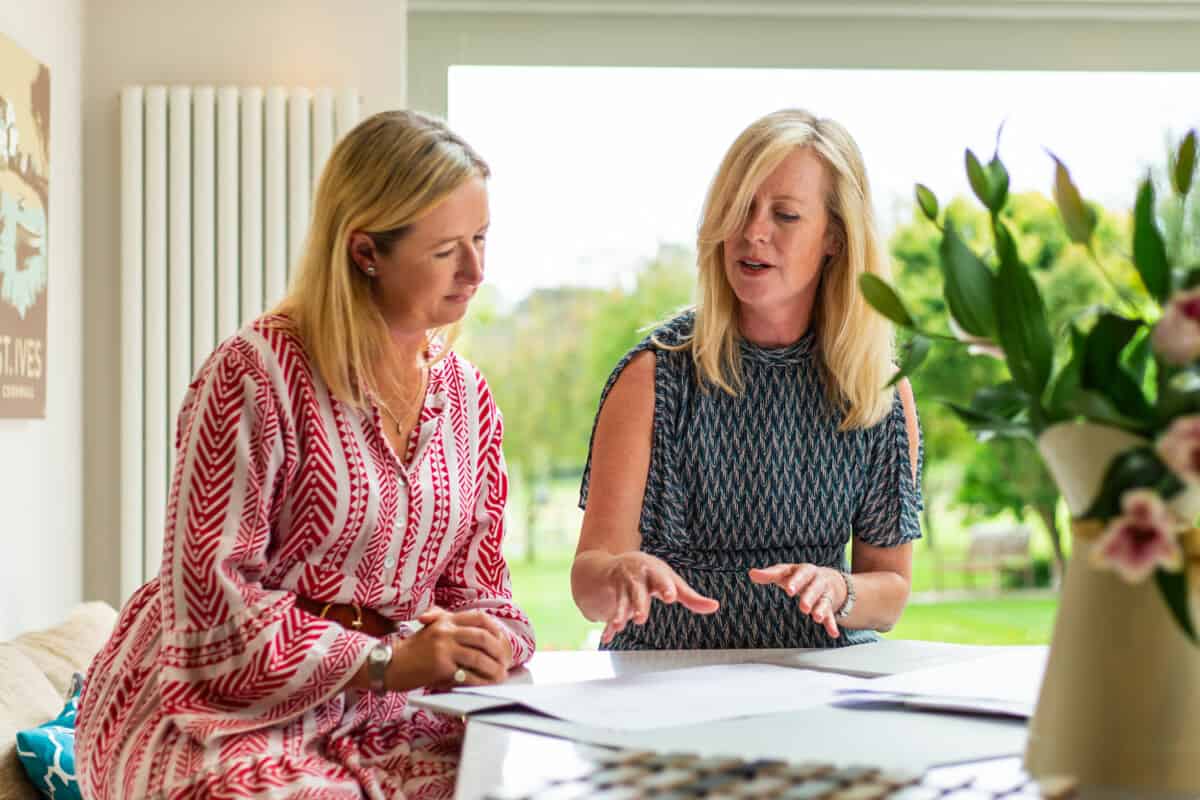 Book a Design Consultation
Our team of expert designers look forward to inspiring you.