Millets Farm Centre is 'Oxfordshire's number one family day out for food, shopping and entertainment.'
Covering a site of some 300 acres, there is so much to see and do that one can easily spend a day here, so getting the restaurant and catering experience right is a crucial part of the overall business plan.
ORANGERY RESTAURANT Extension
The layout of the previous Farmhouse Kitchen restaurant was not ideally conceived and constrained both restaurant footfall and efficient table service.
With our growing portfolio of prestigious commercial buildings, Millets Farm approached David Salisbury to design and build a replacement restaurant extension.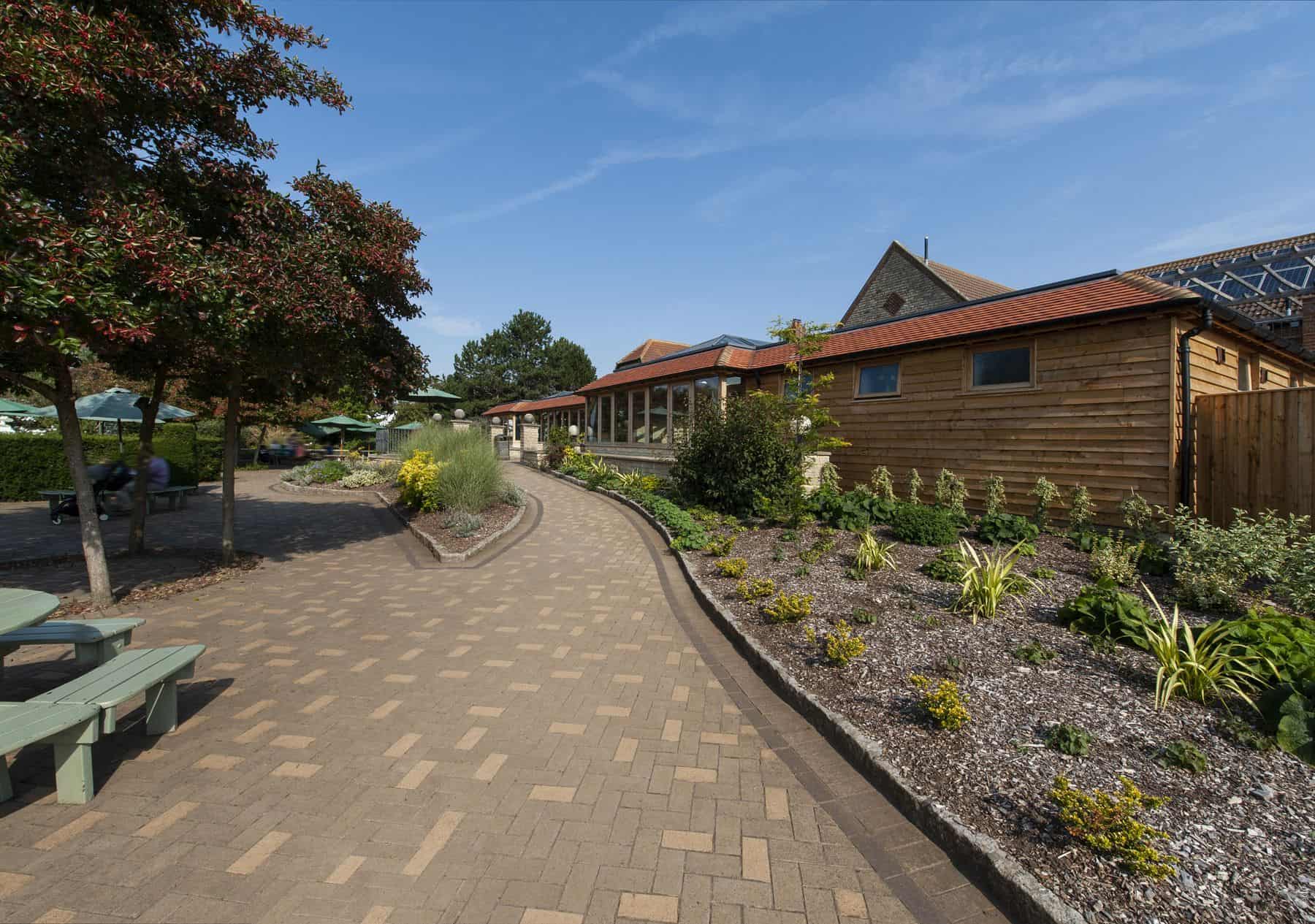 The new orangery extension was designed by Rudy Staal, one of our leading sales designers.
The bespoke rustic oak exterior complements the existing farm centre buildings and well suits the surrounding environment.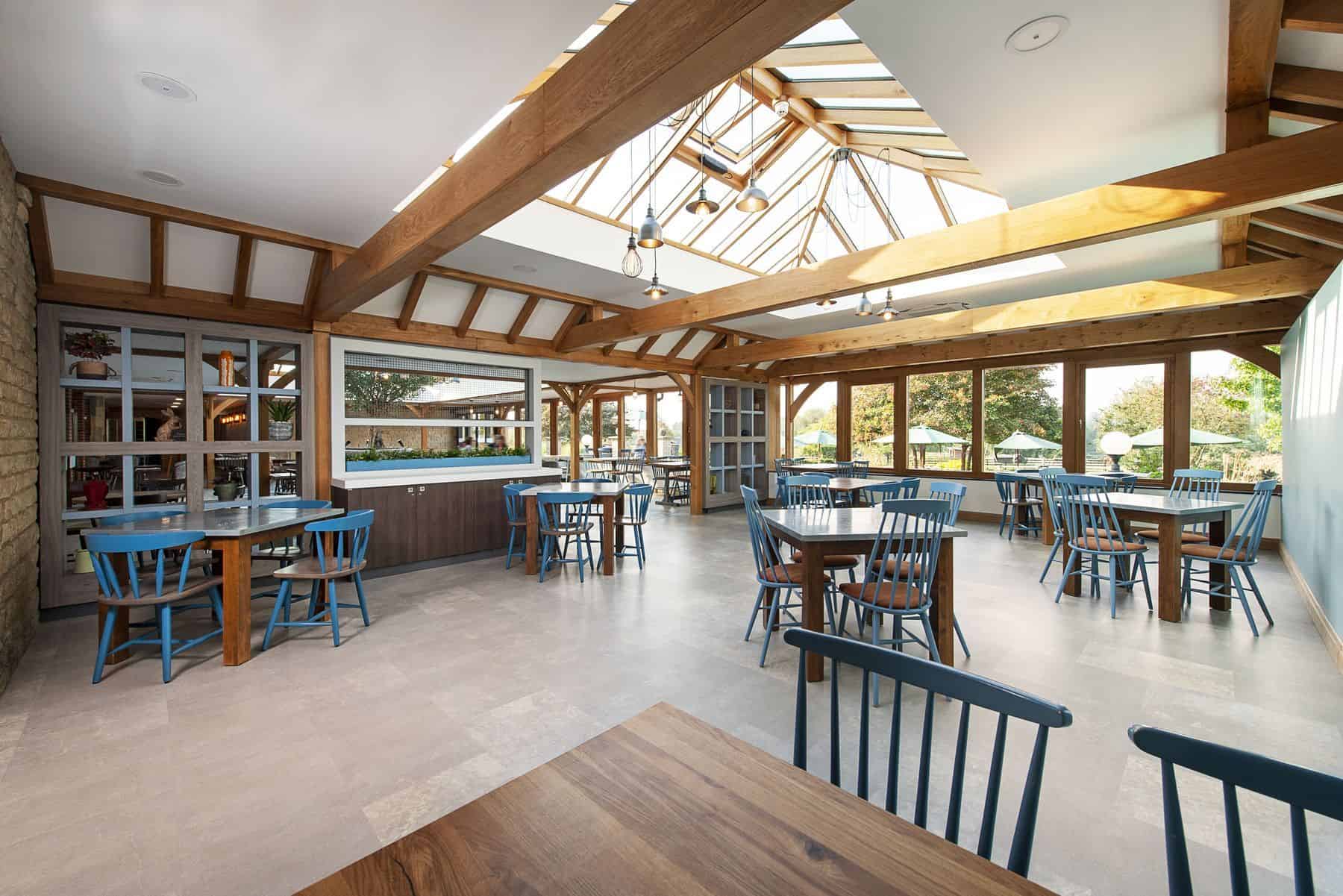 Catering Design Group, one of the UK's leading restaurant interior and commercial kitchen design companies, was commissioned by our customer to work alongside David Salisbury on the interior design and layout.
Working in close co-ordination, with our respective 3D drawing skills particularly beneficial to clearly illustrate the end result, an expanded restaurant was designed, with an improved layout providing a far better quality customer experience.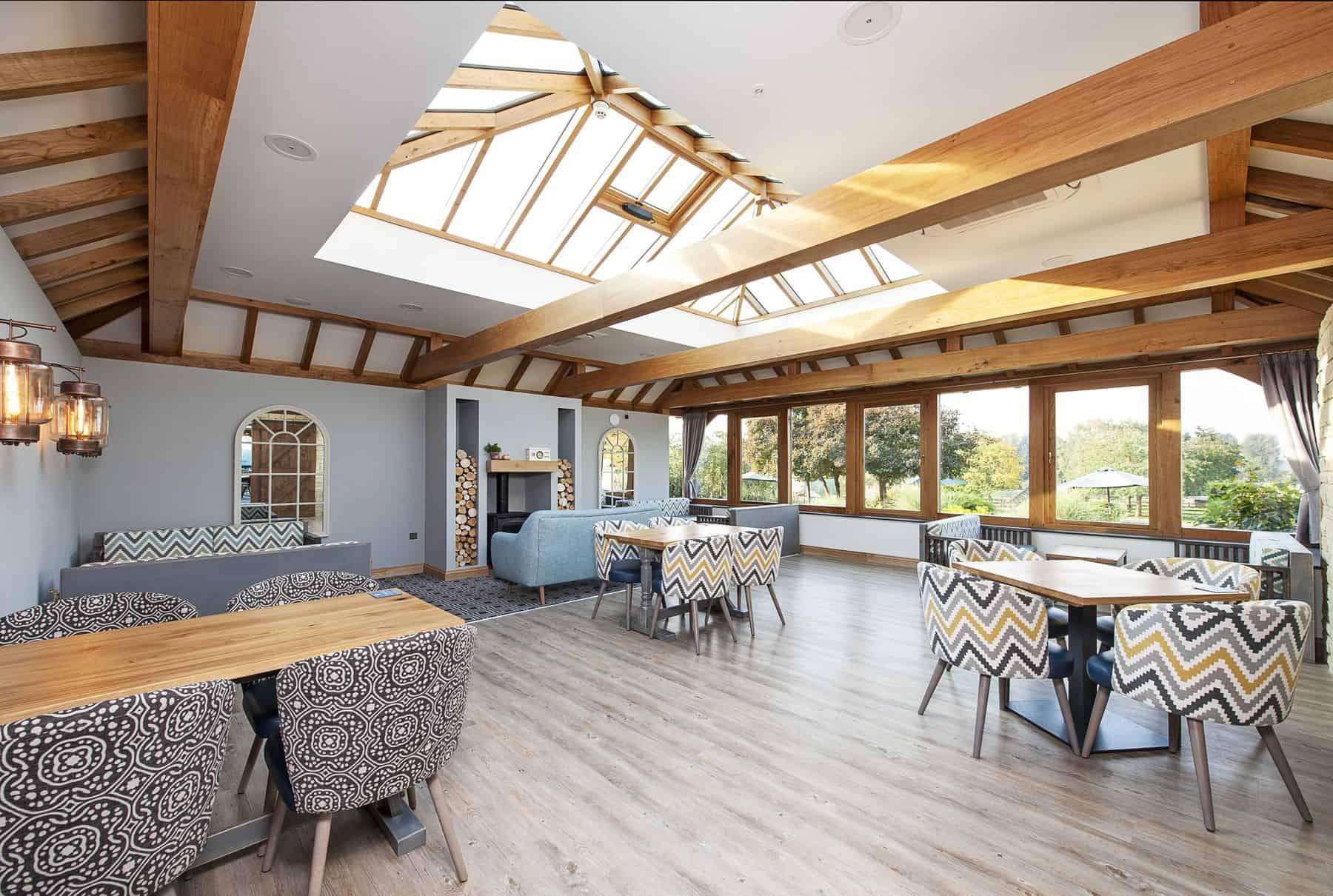 Building on the success of the oak orangery restaurant extension we designed and installed the year before at Brent House, the new Farmhouse Kitchen restaurant is the largest oak structure that David Salisbury has been fortunate enough to be involved in.
The installation commenced at the start of 2020, during what was a period of cold weather, so huge credit to our installation team on the build, all of which delivered on time and on schedule, with Mike Chinn taking the lead as Technical Surveyor. 
One of the highlights of this project was the pleasure of working with such wonderful customers as the owners of Millets Farm, which is a family-run business.
The new expanded Farmhouse Kitchen team works closely with their Farm Shop butchers and bakers to deliver a delicious and wholesome menu. Using the freshest ingredients picked from the Millets family farm, a visit to the restaurant will find seasonal dishes with minimal food miles.
Whilst the period of time since the restaurant re-opened has clearly been influenced by the impact of the differing Covid restrictions, we look forward to our next visit to the new Millets Farm's Farmhouse Kitchen, when it is safe to do so.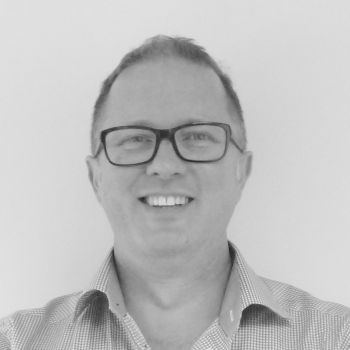 Designer

​,

David Salisbury
Rudy Staal
Rudy grew up in Zambia before moving to Cape Town to further his studies. He has always held a passion for design and has been working in the UK for over 15 years now in the orangery and conservatory industry. His career with David Salisbury began in April 2010, after spending a few years working for a competitor. Rudy has a natural creative flair and this shows in his designs. If you're stuck for ideas, Rudy will give you a thousand!
To list one project as a favourite is hard for Rudy as each project is so different and each has their own style, quirks, creative energy, and challenges. Rudy treats all projects with the same level of enthusiasm and creativity as the next. He loves visiting his clients and really cares about the experience and lifestyle our customers gain from installing a David Salisbury extension. Expect him to pop back to see you after the project is complete!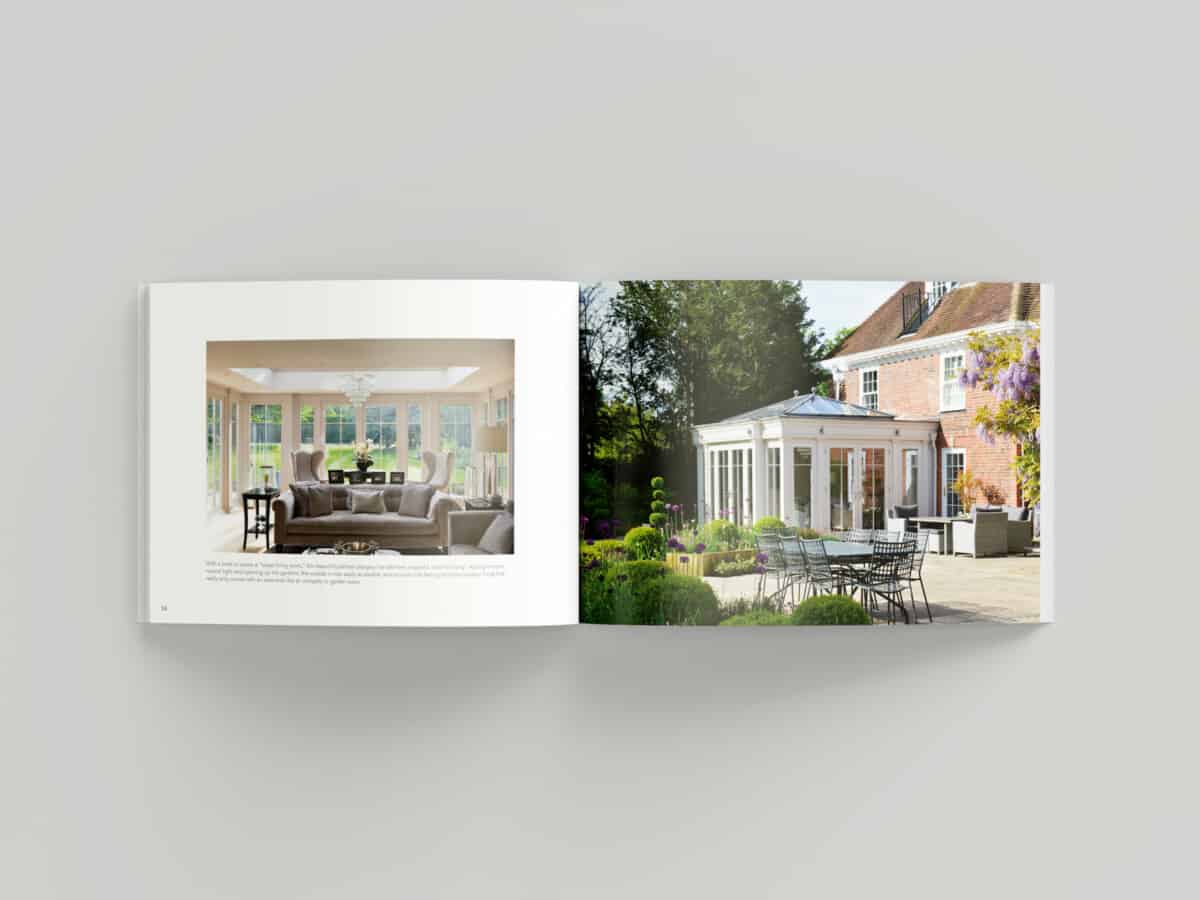 Request Our Latest Brochure
Full of inspirational designs to captivate your imagination.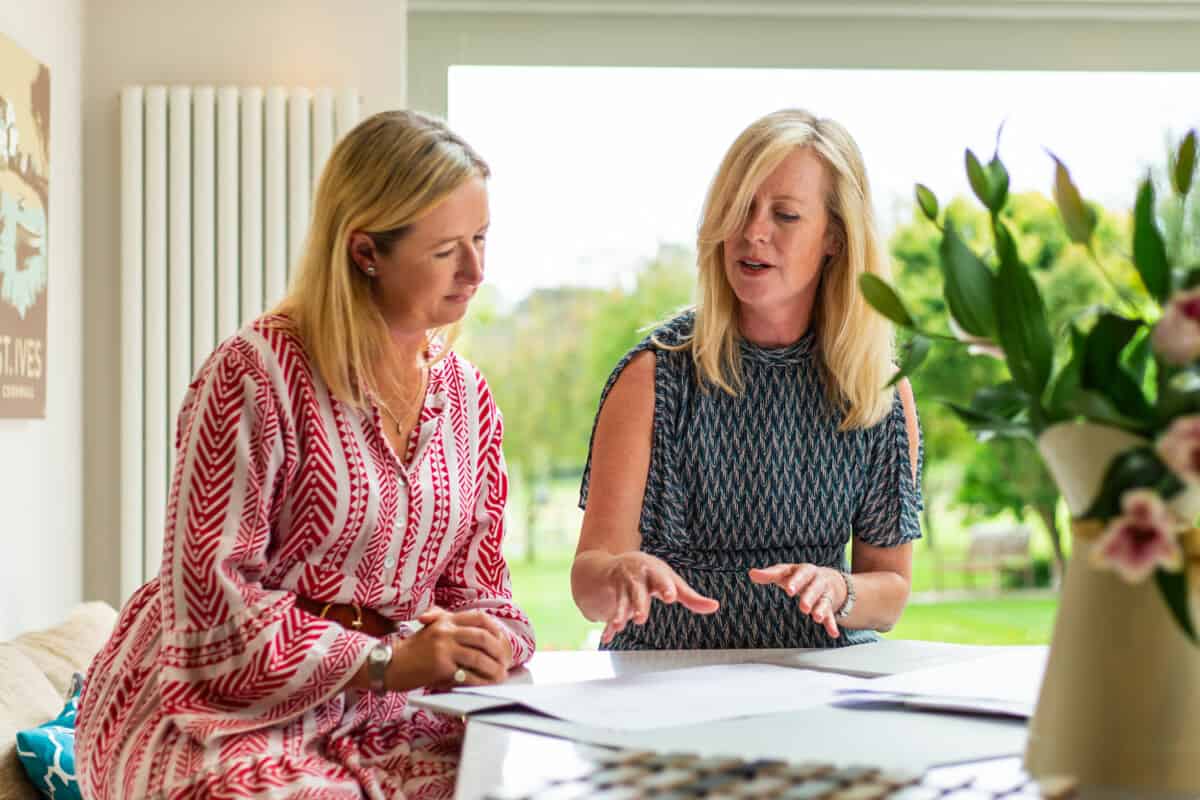 Book a Design Consultation
Our team of expert designers look forward to inspiring you.